Dave Ramsey Shares 13 Ways To Save Money on Your Electric Bill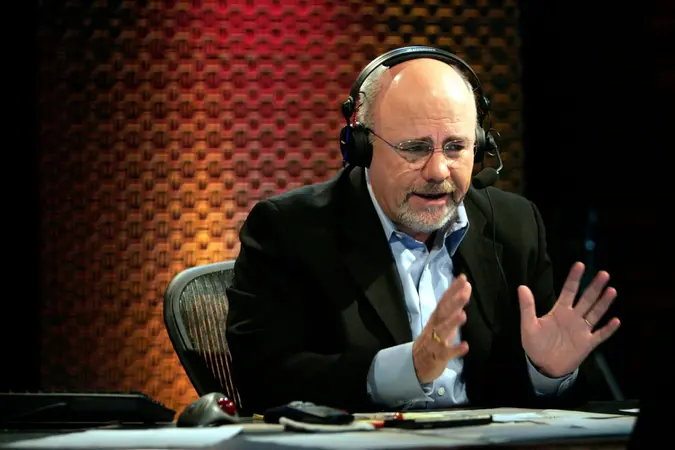 Mark Humphrey/AP/Shutterstock / Mark Humphrey/AP/Shutterstock
The fall months have arrived and for many American households, this means experiencing an uptick in monthly electric bill costs. Is there anything you can do to cut costs without sacrificing comfort?
Money expert Dave Ramsey's site, Ramsey Solutions, shared a post about how to save money on your next electric bill. From programming your thermostat to changing out your light bulbs, follow these 13 tips to receive significant electric bill savings.
1. Conduct an Electricity Audit
This isn't as complicated to do as it sounds. The post on Ramsey Solutions recommends calling in an expert from your local electric company for a free audit reviewing electric usage in your home. You can also conduct this audit on your own using free online electricity audit tools. 
Once you have an understanding of what is driving up electric costs each month, you can start looking into inexpensive fixes and substitutes.
2. Turn Off the Lights
One of the simplest ways to save money on electric bills each month is to turn off the lights. 
Switch the lights off in rooms where you're not using them and utilize natural sunlight by opening the blinds or curtains during the daytime.
3. Switch Out Light Bulbs 
Another way you can save money on your electric bill is by switching to energy-efficient light bulbs. 
Not only will making this switch help you save money each month, but the savings add up on a yearly basis. According to Ramsey Solutions, a typical Energy Star-certified LED light bulb saves households an estimated $225 in energy each year.
Make Your Money Work for You
4. Air Seal Your Home
Have you noticed your doors aren't sealed shut when closed or you can hear a whistling sound from your windows? This may indicate your home is experiencing an air leak. 
How can you fix it? One affordable method is to air seal your home. The post on Ramsey Solutions recommends using weather strips for doors and windows and caulk to seal any leaky areas in air ducts. 
5. Replace Your Air Filter
According to Ramsey Solutions, replacing your air filter should be done every three months. This ensures your HVAC system is better able to run efficiently and helps save money in the long run.
6. Shut the Doors
Remember to keep any outside doors closed when you have your furnace or air-conditioning unit on and running.
7. Program the Thermostat
If you don't already own a programmable thermostat, consider investing in one for your home. Once you have a programmable thermostat, the post on Ramsey Solutions reads you can save more money on your electric bill by changing the thermostat when you wake up and adjusting it before you go to sleep.
8. Run Full Appliances
If you're using the dishwasher or washing machine and dryer to clean dishes and clothes, the recommendation from Ramsey Solutions is not to run these appliances unless they contain a full load. Otherwise, these machines will use more energy and work harder to get smaller loads clean.
9. Unplug Phantom Energy Devices
Certain devices, even if they're turned off or not in use, take up a lot of energy simply because they are plugged into an outlet. If you're not using a device or appliance, unplug it for extra electric bill savings.
Make Your Money Work for You
10. Adjust Refrigerator Settings 
Take a moment to review your refrigerator's settings. According to Ramsey Solutions, setting your fridge to 35 to 38 degrees is an ideal setting to ensure food stays fresh but doesn't use up too much extra energy.
11. Keep Your Freezer Full
It's a good thing when your freezer is full. Frozen items, the post on Ramsey Solutions reads, act as insulation in your freezer. 
When you open the freezer door and cool air comes out, warm air comes in. The more frozen foods that are already inside the freezer, the less room is available to fill up with warm air. This means the freezer uses less energy compared to when a freezer might be half-full or empty and needs extra energy to cool it down.
12. Lower Your Water Temperature
According to Ramsey Solutions, water temperature set too high can cause you to waste between $36 to $61 each year. You can lower the temperature by setting the water heater to a temperature that works best for you.
13. Can You Get Any Discounts?
You never know until you ask! Various incentives and rebates may be available at your electric provider and you may qualify for certain types of discounts. Reach out to see if there are any savings available to you.
More From GOBankingRates