Kitchen Renovations That Will Add the Most Value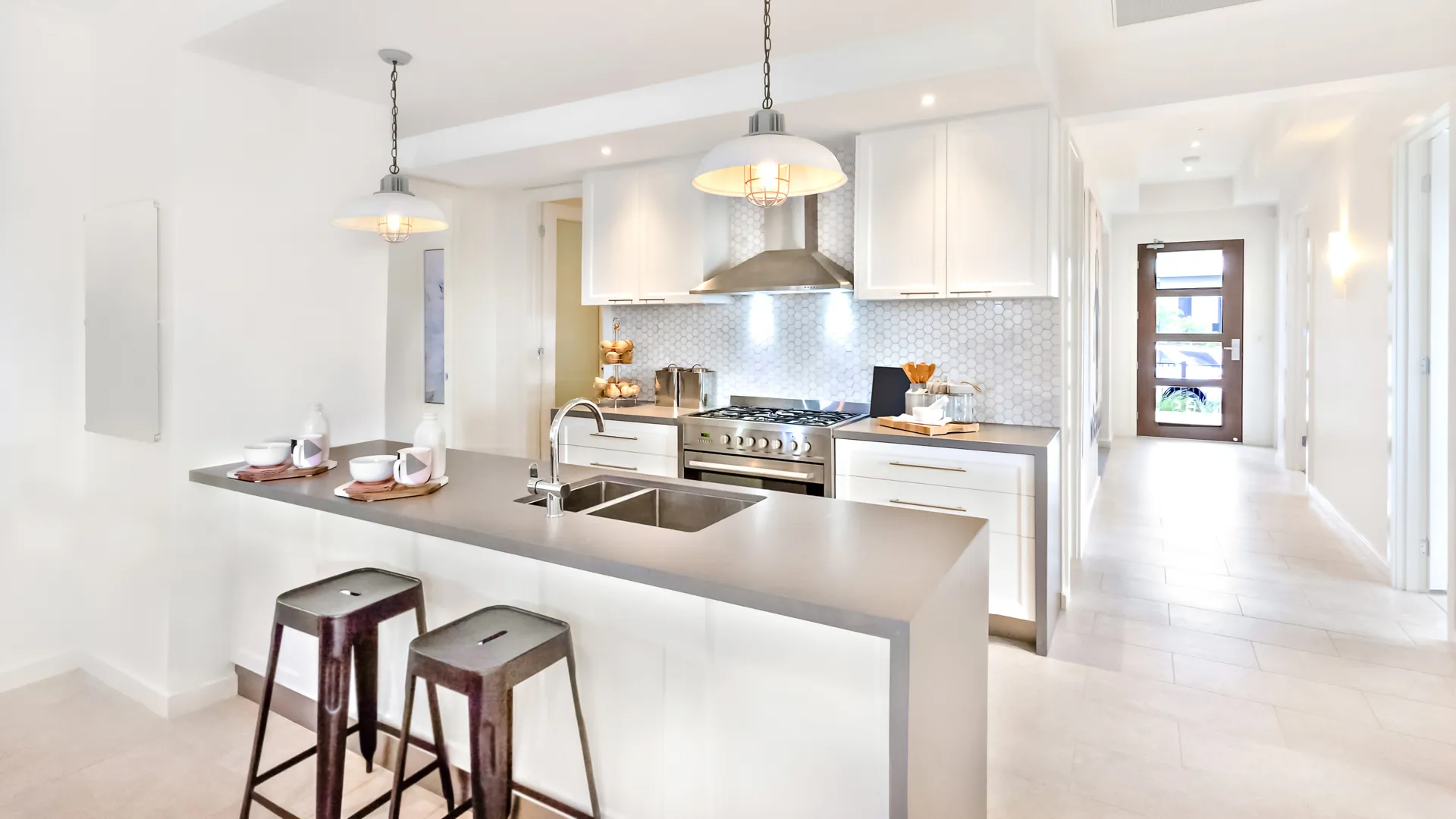 Replace Upper Cabinets With Open Shelving
Marie Bromberg, a licensed real estate salesperson with Compass in NYC, recommends starting any kitchen renovations with the cabinets, as these are often the first thing a prospective buyer sees when they walk into the kitchen.
"I highly recommend the open or no shelving trend," she said. "Having no top shelving opens the kitchen up, and depending on layout, it allows it to blend seamlessly into the living room. The kitchen and living room will immediately feel bigger if cabinets can open up or be removed."
The cost to remove kitchen cabinets ranges from around $500 to $1,000, according to Homewyse. If you add open shelving, this will cost an additional $300, according to Porch.
Discover: 
Make Your Money Work for You
Or, Give Existing Cabinets a Fresh Look
"If you can't replace your cabinets, perhaps you can paint them," Bromberg said. "Painters have become attuned to this trend and offer pricing and services on painting cabinets. A bit of paint and new hardware will revitalize your kitchen in a big way."
Repainting kitchen cabinets costs an average of $900 for a 150- to 250-square foot kitchen, according to HomeAdvisor.
Reno: 
Repaint the Kitchen Island
"Consider adding some color to your kitchen island," said Anastasia Hartmann, an associate with RE/MAX Professionals in Cottage Grove, Minnesota. "Everyone looks for that 'pop,' and just refinishing and painting the island gives more dimension. Thankfully, this project calls for little material and is such a low-cost change."
In addition to paint, you'll need a small brush, small roller, painters' tape, drop cloth and a washcloth. Expect to pay about $100 for a gallon of paint and basic materials.
Learn: 
Upgrade to Stainless Steel Appliances
This can be an expensive upgrade, but it can pay off when it comes time to sell.
"Stainless steel is the most desired want when it comes to every kitchen space," Hartmann said. "Upgrading your appliances will add so much value to your kitchen and improve functionality. It may [even save] you money should you find appliances that are more energy-efficient."
You can purchase a four-piece stainless steel kitchen appliance package for around $5,000.
Add a Backsplash
"Adding a backsplash above your counter space is another design element that serves multiple purposes," Hartmann said. "At first appearance, it can add color and texture to the space. A hidden benefit that many people fail to remember is that it helps make your kitchen easier to clean up."
Expect to pay about $10 per square foot for the materials for this kitchen improvement project.
Make Your Money Work for You
Install Durable Countertops
"A countertop should not only look great, but it should also be durable and have a lasting finish," said Nicholas McMillan, founder and owner of Hire Realty LLC. "If you can ensure such an excellent countertop for your kitchen, you can enhance the value of your kitchen to a large extent. We would recommend quartz, as this is the future of kitchen countertops because of the performance, affordability and attractiveness."
The cost of quartz countertops is around $35 to $100 per square foot, and you can expect an ROI of 60% to 80% from this upgrade.
Redo Your Floors
"After your walls, the floors make up the largest visible surface area in a home and are one of the first thing visitors — and ultimately buyers — notice," said Ryan Kaplan, real estate agent for DouglasElliman. "Attractive floors don't have to be expensive to purchase or install, and in some cases can be laid down directly upon older ones without having to spare the expense of ripping up whatever was there prior. For a real rich look, I usually recommend wide-plank wood flooring (6-inch or wider), or herringbone-style wood flooring."
The average cost to install new kitchen floors is $1,610, according to HomeAdvisor.
More From GOBankingRates

BEFORE YOU GO
See Today's Best
Banking Offers