Make Your Own Eco (and Wallet) Friendly Terrarium
Save some green with this fun, eco-friendly project.
Getting in touch with nature can be hard to do sometimes, especially if you live in an urban jungle or an area with bad weather. Forget about the lush landscape wallpaper plastered on your computer's desktop background, get crafty and bring some nature inside with your very own terrarium. You can build one of these eco-friendly containers yourself at a fraction of the cost of a store-bought terrarium.
Keep reading to learn how to make this cheap home DIY project this spring.
What You'll Need
Rocks
Dirt
Moss
Glass container
Plants of your choosing
If you're getting restless inside, check out these other fun hobbies that are easy on the wallet.
How to Make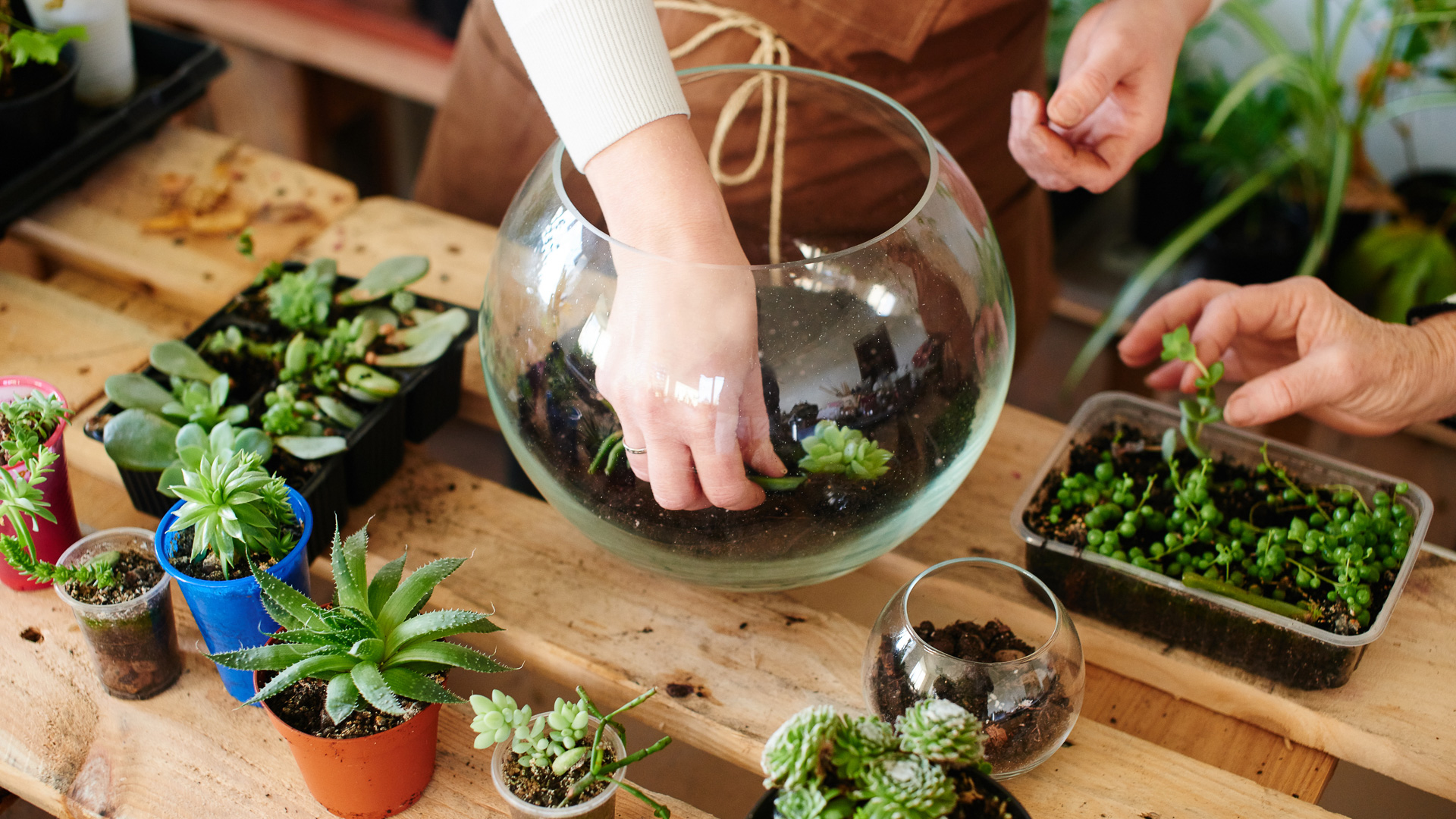 Step 1: In the glass container, add a layer of rocks to the bottom.
Step 2: On top of the rocks, add a generous layer of moss.
Step 3: Sprinkle a sturdy layer of dirt on top of the previous two layers.
Step 4: Move your potted plants from their current containers into your terrarium. Add the plants and spread the compacted dirt and roots gingerly into your glass container. If you want to add functionality to your fun, you can even include plants that grow fruits or vegetables to help start a chic, desk-sized garden.
Step 5: Once plants are added, add more dirt to help the plants remain stable.
Step 6: Decorate the terrarium with more stones and moss to your choosing.
Why You Should DIY vs. Buy
With many terrariums retailing for around $20 or more, you could save yourself a good chunk of cash by creating your own. Outside of the glass container — many of which you can get at your local dollar store — and the plants, most of the accessories can be sourced from nature itself.
Click to keep reading about other fun home decor projects you can do yourself.
More From Our Smart Money Squad
We make money easy. Get weekly email updates, including expert advice to help you Live Richer™.