10 of the Most Expensive Home Repairs You Should Start Saving for Now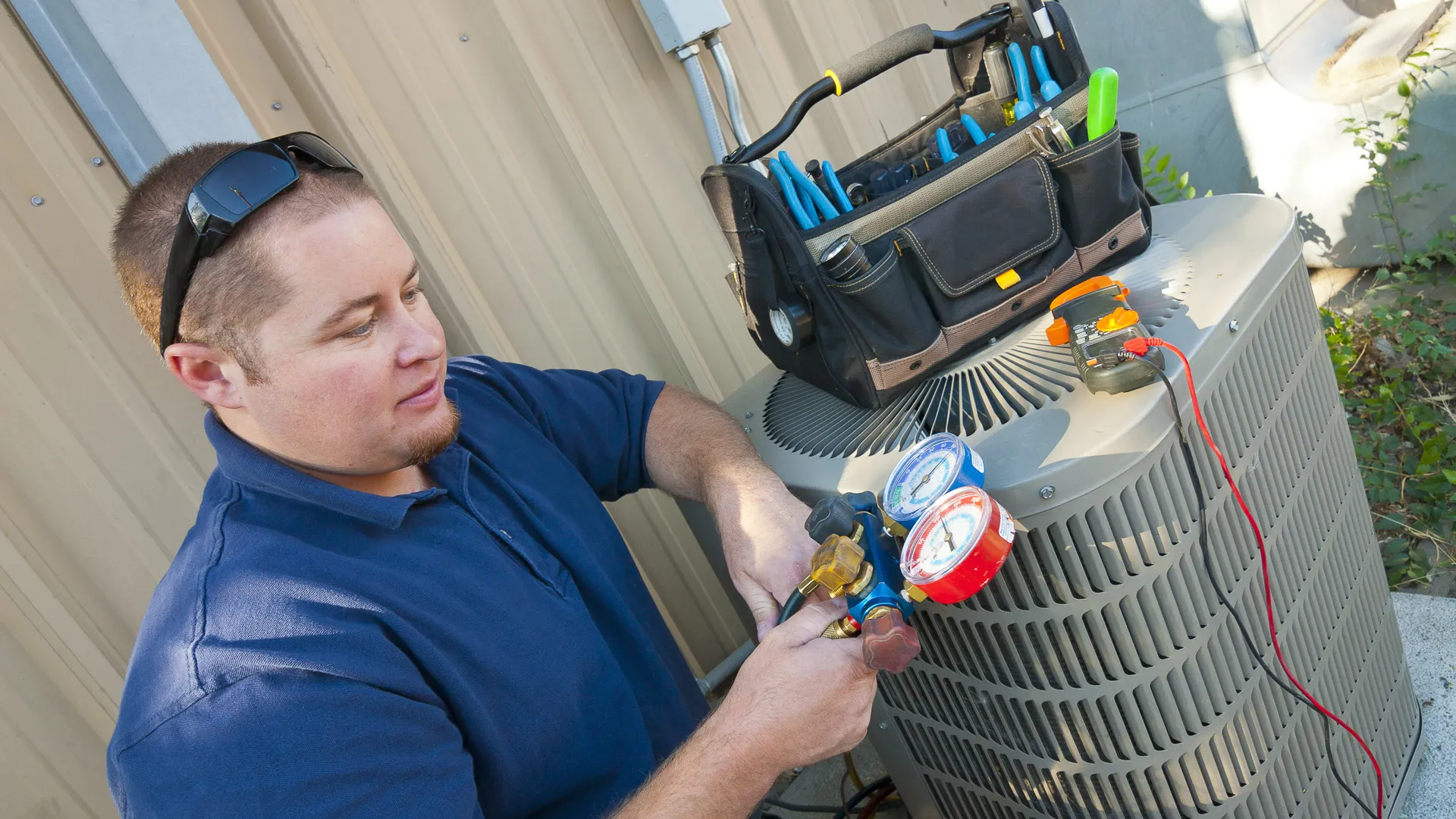 You take great pride in ownership of your home. The lawn is meticulous, the flower beds weeded and edged. Inside, the house sparkles, from the clean windows to the mopped floors, with nothing out of place. But no matter how amazing the curb appeal, how spotless the interior, something will go awry and need repair. And if a major element of your home gives out, the repair or replacement could prove costly.
Important:
Find Out:
That's why it's crucial to build a savings account for home repairs to prepare yourself for the unexpected yet inevitable — even if your home is on the new side.
It's something that Donald Olhausen Jr., a full-time real estate investor and agent who owns We Buy Houses in San Diego, takes seriously as the owner of multiple rental units.
"What we normally do in the business is set aside money monthly for expected repairs called capital expenditures," he said. "The way to do this is to take the average lifespan of each major item of your house — roof 25 years, water heater 12 years, etc. Subtract how old the item already is, and then divide by the cost of each item. Once that number is established you can then divide by 12 and this will show you how much to set aside monthly in a capital expenditures fund."
So, if you're inclined to follow Olhausen's road map, just what are some of the major expenses you should be saving for? Read on for 10 potential repairs that just might be in your future.
Last updated: Oct. 26, 2021 
Roofs
Everyone needs a good roof overhead, so if you're following Olhausen's plan, this is one you'll likely need to save up for over time.
"Roofs are expensive. Prices vary according to the house, but homeowners can spend between $10,000 and $15,000 for a new one," said Gregory Kyler, the co-owner of Property People in Chicago, who has more than 20 years of experience as a custom builder and licensed general contractor. "While some last 30 years, others may only be around for about 15. Unless you know the exact age of the roof when you first moved in, I recommend putting aside money specifically for a new roof. As roofs get older and more brittle, they blow off and leave space for water to access the house. And that's a whole other road you do not want to go down."
Read: 
Make Your Money Work for You
Water Heaters
There's nothing worse than turning on the water in the shower in the cold months and having it come out cold.
"One of the most common things that homeowners will need to have money set aside for is a new water heater," said Trey Van Tuyl, a real estate agent and owner of Discover Homes Miami. "A water heater should, ideally, be replaced every 10 years, or so. Otherwise, you're on borrowed time. A new water heater will probably cost between $1,000 and $1,500, depending on whether you install it yourself. Plus, if the worst happens and the original heater fails, you'll likely need to pay for clearing up water damage.
Check Out: 
Decks
A damaged deck can turn into a safety hazard.
"Homeowners with decks should always be prepared to shell out for repairs — especially if the deck has been neglected," Van Tuyl said. "Ideally, you should regularly maintain a deck and have it professionally inspected. Otherwise, major repair or replacement can be very expensive, indeed — maybe as much as $3,000."
Don't Miss: 
HVAC Systems
Heating, ventilation and air conditioning systems are essential to your family's comfort and well-being and are one element you can't afford to have out of service.
"Homeowners should be saving for a new furnace and air conditioner," said Ryne Lambert, the owner and co-founder of Sell My House in Wisconsin. "The useful life of an HVAC system is typically 15-20 years if the units are serviced for annual maintenance. The cost of a high-efficiency furnace and air conditioner is between $1,800 and $3,000 each after installation. Typically installers will provide a discount if the homeowner replaces both units at the same time."
Look: 
Make Your Money Work for You
Mold Remediation
"Not only is mold growth harmful to your health, but it can also be a costly repair," said Marina Vaamonde, a real estate investor and founder at PropertyCashin. "Mold isn't always easy to spot right away, and areas like attics and basements are particularly prone to it. With temperatures becoming more extreme and unpredictable throughout the seasons, the chances of mold growth appearing in and around our homes will increase.
"It's difficult to estimate the cost of mold remediation, as it depends largely on where the mold has grown, how mature the growth is, and the size of your home. On average you're looking at between $2,000 and $3,000 for mold damage repairs."
Septic Systems
Given their nature, septic systems usually don't get a lot of thought. But they should, said Jeff Shipwash, owner of Shipwash Properties in Knoxville, Tennessee, who purchases and flips houses.
"If your home is on a septic system instead of city sewer, it will eventually need to be repaired or pumped," he said. "Over time, tanks get full or they simply fail. In addition to the tanks, the field lines running to the tanks can need [to be] repaired or replaced as well. A septic issue is not a matter of if, but when.
"A simple septic pump [repair] will cost an average of $500. But if the whole system fails, you could be looking at a cost that exceeds $5,000. Annual maintenance and knowledge of septic systems will help prevent catastrophic things from happening, but you are never completely safe, so it is best to start setting aside money now."
Learn: 
Make Your Money Work for You
Foundation Repairs
"If your house is built on soil that will either swell or contract, which can happen during certain circumstances, chances of your foundation getting damaged increase. Foundation disturbance is not only harmful to your property but also to you and your family. Homeowners would need to watch out for windows and doors minor damage, cracks on their walls, and sloping walls. They should prepare at least $10,000 to $12,000 for repairs," said Edward Jones, a former general contractor and founder of HomeCareHow, a home improvement publication.
Paint
An outdoor paint job is more than a beautification project. It protects the exterior from things such as decay and helps to keep up your property values.
"Exterior home paint is one of the major sleeper expenses people do not usually consider," said Rick Abbiati, owner of Colony Property Investments in New Hampshire. "Depending on the type of climate where you live, your house could need a new coat of paint every 10 years. This is a costly expense that will definitely cause sticker shock. Start saving now so you are prepared when the time comes."
The cost of painting a home depends on square footage and the number of stories. HomeAdvisor estimates the national average per home to be about $3,000 but puts jobs at extra-large houses at $10,000 and more.
Be Aware: 
Windows
New windows can improve the appearance of your home, as well as its energy efficiency. But they also can wear out and stop opening and closing properly.
"Windows are another high priority to save up for as a homeowner," said Andy Kolodgie, a real estate investor in the Atlanta area and owner of Cash Home Buyers Georgia. "On average, you can expect to pay $1,000 per window including labor. This can add up quickly depending on how many windows are in your house, but new windows can last you 20 to 30 years."
Plumbing
We've all experienced the clogged toilet and the leaky faucet that, fortunately, we've been able to fix ourselves. Not all plumbing issues are that easy.
"One of the most common problems in a house are often associated with plumbing," said Chris Alexakis, co-founder of CabinetSelect.com and a certified building contractor. "From hard water deposits to extreme cold weather and clogged drains, pipes tend to be some of the most fragile elements of a house.
"Issues and repairs with plumbing can vary a lot in price. For example, a busted pipe behind a wall can easily rot the surrounding structure, considerably increasing repair costs. You should set an emergency fund based not only on the specific repairs but potential damages that may come with that particular problem."
More From GOBankingRates