These 5 Appliances Are Made to Break: What You Should Buy Instead To Last Forever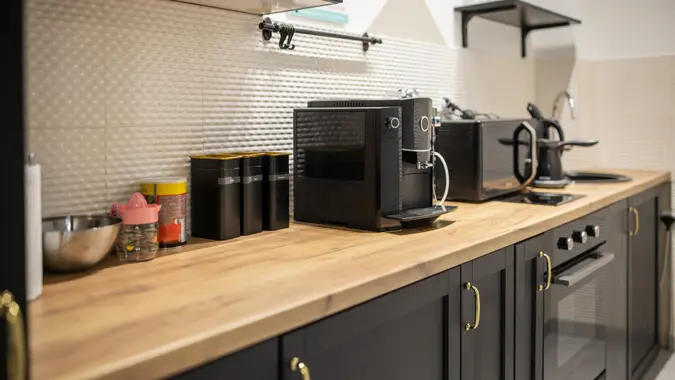 miodrag ignjatovic / Getty Images
Investing is not always about stocks and crypto, but a lot of times is about purchasing fine products you use daily or weekly that will not break down after just a few months of use. Repairing or buying new products can costs you three times the price of buying a high quality product in the first place. This article will focus on items you should be investing in for the long run, not the short time. Here's our list:
Cheap Coffee Makers
Problem: Many budget-friendly coffee makers often have low durability and can break down within a year or two of daily use.
Better Alternative: Opt for high-quality brands like Technivorm or Breville. They may cost more upfront but offer superior build quality, consistent performance, and longer lifespans.
Plastic-Heavy Blenders
Problem: Blenders with plastic components, especially around the base and the blade assembly, tend to crack or wear out quickly.
Better Alternative: Invest in a Vitamix or Blendtec blender. These brands are known for their metal components, powerful motors, and long-term warranties, ensuring years of reliable blending.
Low-Cost Printers
Problem: Cheap inkjet printers are notorious for frequent breakdowns, clogged nozzles, and costly ink replacements.
Better Alternative: Consider a laser printer for its longevity and cost-effective printing. Brands like Brother and HP offer durable models with affordable toner replacements.
Make Your Money Work for You
Economy Toasters
Problem: Inexpensive toasters often have uneven heating and flimsy construction, leading to poor performance and short lifespans.
Better Alternative: Look for toasters with solid construction and reliable heating elements. Brands like Cuisinart and KitchenAid offer models that toast evenly and stand the test of time.
Budget-Friendly Microwaves
Problem: Cheaper microwaves can have issues with uneven cooking and can break down easily due to lower-quality components.
Better Alternative: Choose a microwave from a reputable brand like Panasonic or Toshiba. These brands offer models with inverter technology for even cooking and are built to last longer than their cheaper counterparts.
By investing a bit more in these quality appliances, you not only get better performance but also save money in the long run by avoiding frequent replacements. Remember, sometimes, spending more initially can lead to substantial savings over time.
Editor's note: This article was produced via automated technology and then fine-tuned and verified for accuracy by a member of GOBankingRates' editorial team.
More From GOBankingRates