Inflation 2023: Why Does My Water Bill Keep Going Up?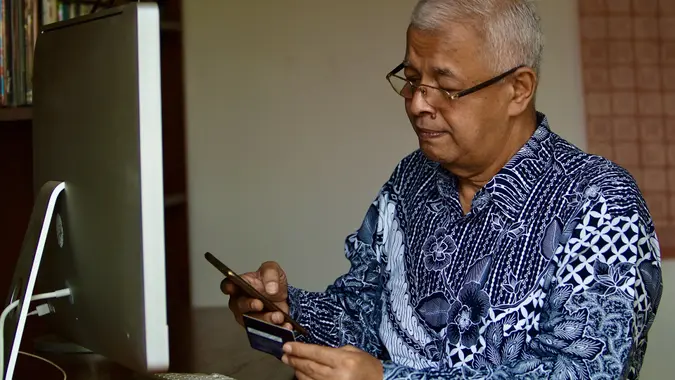 Kang Iwan / iStock.com
Has your water bill increased over the past few months? You might wonder what is driving up the cost and if there's any way to reduce overall expenses. Here's why your water bill keeps going up and what you can do to save water.
Common Reasons Why a Water Bill Increases
There are a few answers to what drives price increases in general for water, said Andrew Heath, managing director, utilities intelligence at J.D. Power.
Increased Usage
More people work from home and use water than usual while they are at home.
Inflation
Water costs keep pace with inflation. Heath said increased supplier costs impact water utility costs passed through to customers.
Response to Changing Environment 
Weather is one of the biggest reasons why water bills increase. Heath said there is a need to store more water for longer droughts and a need to accelerate fire mitigation. 
Other factors include replacing and maintaining aging infrastructure and increased unit rates to offset revenue losses due to successful conservation efforts.
Make Your Money Work for You
Take Our Poll: Would You Move for a Job That Paid You a $10,000 Signing Bonus?
When Might I Receive a More Expensive Water Bill?
The answer to this question will depend on the region you live in and its weather. Heath said the highest water bills in the Midwest and South are in the fall. The Northeast receives its highest bills in the spring while the West has high water bills in the spring and fall months.
If you're receiving an expensive water bill in the spring, what kinds of behaviors can cause this bill to cost more? Households may increase their water usage during the spring months as precipitation decreases and temperatures rise, said Riggs Eckelberry, founder and CEO of OriginClear. 
"Water rates may also increase, and usage penalties may go into effect during the hotter months, especially if you're in a drought-prone area," Eckelberry said.
What Can You Do To Reduce Water Bills?
The first step is as simple as looking at your water billing statement. 
Eckelberry recommends asking if you are using more water or if the rates have gone up. If you find the answer is the former, Eckelberry said to consider if you are using more water (i.e., taking longer showers, landscaping projects which require more watering or getting pool refills) or if you have a leak somewhere in your home, such as a leaky faucet or always running toilet.
Make Your Money Work for You
Those who find it is a leak can work with a plumber to check for leaks and get them fixed. Eckelberry said homeowners can also invest in low-flow toilets, washing machines that use less water and opt for drought-resistant landscaping. 
Another initial expense that can help homeowners decrease their water usage over time is a greywater recycling system. "This system takes the lightly used greywater from places like washing machines and showers and reuses it for things like irrigation," Eckelberry said. 
Aside from investing in more efficient appliances, you can contact your water utility service provider for advice. Heath recommends signing up for water leak alerts to receive updates about any unusually high water usage and signing up for conservation programs with your utility provider.
More From GOBankingRates
Make Your Money Work for You
Make Your Money Work for You