6 Low-Cost or Free Resources for Pet Owners

4 min Read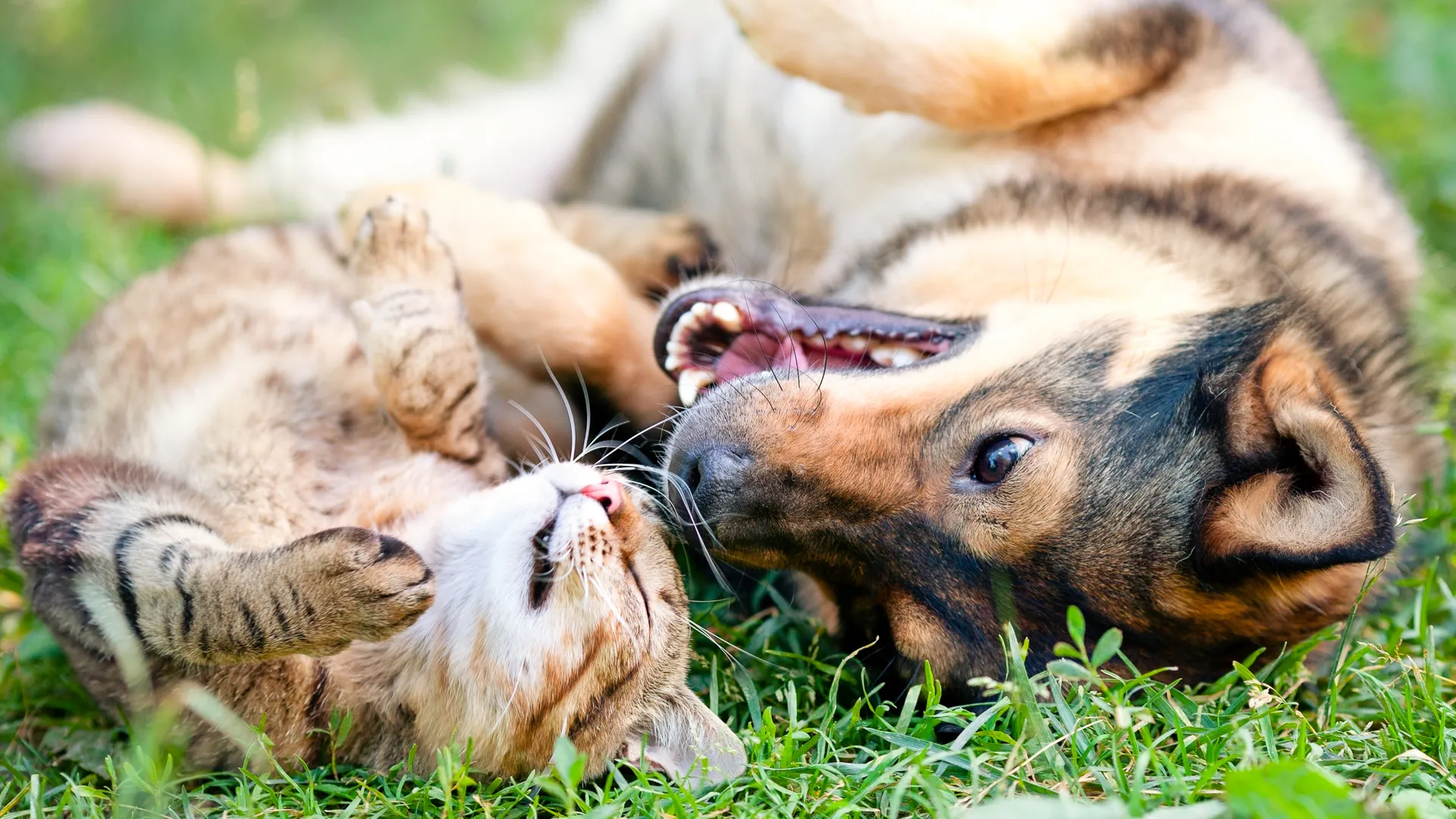 On average, it costs about $800 per year to own a pet cat and about $1,500 to own a dog, according to Geico. While the joys of owning a pet are often unparalleled, the cost of food, grooming, toys, cat litter, bedding, boarding and vet bills can add up quickly and put a sizable dent in your budget, which can leave you searching for ways to save.
See: 6 Household Staples That Are a Waste of Money
Know: Here's How Much Cash You Need Stashed if a National Emergency Happens
Thankfully, there's help for pet owners. Whether you're experiencing financial hardship, seeking more affordable veterinary care or simply looking for ways to reduce costs associated with owning a pet, here are six low-cost or free resources to check out.
Make Your Money Work for You
Online Training Videos
"One area that pet owners can save money is through low-cost or free online training videos," said Chyrle Bonk, a veterinarian who works with ExcitedCats.
"The Dunbar Academy is a great resource for online training material, anything from house training puppies to problem behaviors. Along with the free videos, there is also a low-cost subscription service for more in-depth information should a pet owner need it. While these courses won't provide the socialization that in-person training courses do, they can help pet owners get the behaviors that they want at low or no cost."
Take Our Poll: Do You Think Student Loans Should Be Forgiven?
Pet Retention Assistance
"Shelters can also be a great resource for pet owners who are facing financial hardships," said Temma Martin, public relations manager at Best Friends Animal Society.
"Many shelters have pet retention programs to provide supplies and resources to pet owners to help keep pets in their homes and prevent them from being relinquished. Some shelters also have pet food pantries, where they distribute donated pet food to pet owners in need."
Spaying and Neutering Discounts
"Find a low-cost spay and neuter shelter in your area to have your pet fixed," said PetMeds partner Dr. Lindsay Butzer, DVM.
"A regular neuter price of a large breed dog at a private practice can be up to $1,000 now with antibiotics, pain medication, e-collar etc., but a shelter may have lower prices to offer you closer to the $300-500 range. Make sure you are keeping the e-collar on your pets after they are spayed or neutered to avoid another veterinary visit if your pet's incision site becomes chewed open and infected. Check your pet's incision site twice a day to catch any complications early."
Make Your Money Work for You
Deals on Pet Supplies
"When purchasing frequently used supplies, such as pet food, treats, shampoo, etc. many online pet supply sources offer discounts on various items with a 'subscribe and save' option," said Martin. 
"One other, less-traditional source of free pet supplies is to watch social media 'buy nothing' pages or neighborhood apps for people giving away pet supplies. Sometimes people buy a new brand or flavor of pet food, treats or a new scent or type of cat litter, for example, and if the pet (or person) rejects it, they post it for free for anyone who can use it."
Help Covering Pet Bills To Treat Cancer
According to The Magic Bullet Foundation, 20,000 cats and dogs are diagnosed with cancer every day. And chemotherapy treatments can easily break the bank. Pet owners who have a pet with cancer can apply to the Magic Bullet Foundation to receive fundraising assistance.
If selected, the foundation will do most of the fundraising work. However, it will also provide the family in need with guidance and opportunities to fundraise, as well.
Lodging Free of Pet Fees
If you're traveling with your pet, hotel and motel pet fees can be expensive. Plus, you might also have to put down a hefty deposit in case of accidents. Not so at Motel 6 and Red Roof Inn. Both of these chains allow pets to stay free, which makes traveling with your pet much cheaper.
More From GOBankingRates
About the Author