Pupsicles and Other Affordable Ways to Spoil Your Dog
You don't need an occasion to pamper your pet. Showing your pooch some love is cheap and easy.
There are few things cuter than a furry friend wriggling with happiness or snoozing on your pillow. Yet approximately 3.3 million dogs enter animal shelters each day in the U.S., according to the American Society for the Prevention of Cruelty to Animals.
If you already made the decision to adopt your fur baby from a shelter, you've taken the first step in changing her life for the better. But what if you want to go the extra mile for your pet? Giving your companion that extra attention she deserves is neither difficult or expensive. Here are a few cheap ways to pamper your pup, perfect for today's special holiday: Take Your Dog to Work Day.
1/15
Jaromir Chalabala / Shutterstock.com
Cook a 'Gourmet' Breakfast
Start the day off by making your dog a special breakfast. Some human foods are okay for dogs to eat and even deliver extra nutrients to improve your dog's overall health.
Dog-friendly breakfast options include chicken, brown rice, sweet potatoes and hard-boiled eggs -- you can even include the shell. Keep the serving small if your dog isn't used to eating human food, or mix the special breakfast food in with her regular dog food.
Be sure to avoid any foods that dogs can't break down, including grapes, chocolate and nuts. Visit the website of the American Society for the Prevention of Cruelty to Animals (ASPCA) for a list of foods that are toxic to dogs.
Stay alert for hidden dangers, too, such as the sweetener xylitol or salt that might be added to processed foods like ice cream. Toxicosis and sodium ion poisoning are two things you won't want to accidentally give your pet.
2/15
dudonyrud / Shutterstock.com
Get Wet and Wild
If your pup likes to swim, warm summer days are the perfect time to let her romp in the water. Take her to a local stream or lake shore to splash about -- just make sure there are no strong currents or drop-offs that can pull your dog into a dangerous situation. Not all dogs are natural swimmers; for example, bulldogs sink like stones.
You can also fill a play pool with water and let your pup have fun right at home. If your dog is small, an inch or two of water in a baby pool or bathtub is plenty for safe, splashy fun.
Rinse your dog thoroughly or give her a bath when playtime is done. Not only will it make her smell better, it will wash out the algae and bacteria you don't want her to spread around your home.
3/15
Sundays Photography / Shutterstock.com
Hunt for Buried Treasure
Dogs love to dig, so give yours a chance to do so. Terriers and dachshunds -- some of the least expensive dog breeds -- are especially enthusiastic diggers.
Take your dog to the local playground, a dry creek bed or another sandy spot and watch the sand fly. Better yet, fill a child's play pool with sand or turn an area of your yard into a sandbox. Bury bones, treats or other goodies for your pup to find.
If your digging adventure takes you to the seashore, don 't let your dog drink the saltwater -- it can cause salt poisoning. Instead, offer fresh water every 15 minutes.
4/15
InBetweentheBlinks / Shutterstock.com
Make Her a Pupsicle Treat
Giving your dog a special frozen treat doesn 't have to be expensive or messy. You can make your own with items you probably already have in your pantry.
Dilute low sodium beef broth with water and pour it into an ice cube tray. Prop a dog biscuit up in each ice cube section to act as a "pupsicle" stick.
Or, make your pup a frozen "cake." Freeze chew toys, bones and treats in a bowl with the diluted broth mixture and let her lick her way to the middle to get to them. Make it a layer cake by first freezing the broth mixture filled with treats, then adding a thin layer of peanut butter, then another layer of broth filled with more treats.
Serve your dog 's frozen treats on a chew-proof platter outside on the lawn or in another area where melting ice won 't make a mess.
5/15
everydoghasastory / Shutterstock.com
Have a Puppy Play Date
Spoil your dog by letting her party with her friends -- dogs are instinctual pack animals, after all.
If your dog gets along well with both other dogs and humans, take her for a trip to the dog park. Trainer Cesar Milan advises taking your pup for a 35-minute walk before entering the dog park because an overly excited dog can be a magnet for trouble.
Puppies that haven 't had all their vaccinations are better off enjoying play dates with just one or two other friends. Download the PlayDate app to find your dog a furry friend if you don 't know anyone with a puppy.
6/15
oneinchpunch / Shutterstock.com
Take Your Pup Shopping
Your dog doesn't have to be purebred to enjoy the finer things. Take your dog on a walk through a pet-friendly mall or shopping district, and she won 't even care if you don 't spend a penny on her. The sights and scents of restaurants, new places and other dogs will delight her more than anything money can buy.
The Westfield Century City Shopping Center and Dog Park in Los Angeles offers a host of dog amenities. Let your pup sip from a tri-level pet drinking fountain, enjoy nibbles from a treat dispenser or run the doggie obstacle course.
7/15
Photo_mts / Shutterstock.com
Brush Up on Your Brushing Skills
Your pup doesn't need to have a long coat for you to pamper her. Show her some extra loving by giving her a luxurious brushing. Depending on your dog's fur type, you'll want a bristle brush, wire-pin brush or slicker brush.
Brush with the grain of your dog's fur, being extra gentle if you hit any knots or tangles. Be careful when brushing the hair around her joints and face.
8/15
OlgaOvcharenko / Shutterstock.com
Taker Her for a Spin
Does your dog love to ride in the car? Open the windows and drive around your neighborhood so she can feel the wind on her furry face. Just keep your car at residential speed to prevent eye injuries from wind-blown debris.
Also make sure your dog is secured with a safety harness to keep her from being thrown forward when you brake or from jumping out the window, should she get overly excited.
Don 't leave your pet alone in a parked car. A car 's interior can heat up to deadly temperatures in a matter of minutes, even if it's only a 70-degree day.
9/15
antoniodiaz / Shutterstock.com
Turn Into the Drive-Thru
Step up your car ride with a trip through the drive-thru. Many banks, dry cleaners and fast-food joints keep dog treats at their windows, and some fast food chains even have secret menu items for dogs.
Order up a "puppucino" for your pooch at Starbucks. The espresso-sized cup comes filled with dog-delighting whipped cream.
Or head for a drive-thru that 's totally gone to the dogs. At Bane & Vader 's in Easton, Pa., you can build a custom Bowwow Bowl from pooch-pleasing ingredients like meats, veggies, fruits and extras like peanut butter. The wide selection of treats will please pups on any diet.
Learn: 6 Tax Breaks for Pet Owners
10/15
hedgehog94 / Shutterstock.com
Visit the Pet Store
A trip to the pet store is a fun way to spend some time with your pooch even when you 're not running low on dog food. Petco, PetSmart and most other pet stores encourage dogs to shop along with their owners.
Stroll down the toy aisle and let your pup pick out a present, or let her try some treat samples.
Get a "pawdicure" while you 're at PetSmart. The nail and ear service is available on a walk-in basis. Your pup can also get a full-service puppy bath at Petco.
Stock Up Now: Keep Your Pet Warm in 2019's Coziest Snow Gear
11/15
Modgetter / Shutterstock.com
Make Homemade Goodies
Making special treats doesn 't have to take a lot of time or effort. Use a dehydrator or a low-temperature oven to make easy meat treats in 10 hours or less.
Use thinly sliced and deboned fish, poultry or beef. If you 'd like to marinate them, put them in a baggie and cover them with Greek yogurt or mango or pineapple puree. Store in the refrigerator overnight. You can also make dehydrated veggie treats from sweet potatoes, carrots or other dog-friendly menu items.
You 'll know the treats are ready when they break cleanly in half. Store meat treats in the refrigerator to prevent spoilage.
12/15
siriwat sriphojaroen / Shutterstock.com
Take a Nap
If she's a snuggler, sidle up to your furry friend and take an afternoon snooze. Or save this for last and finish the day with a puppy slumber party.
According to a 2016 Mayo Clinic sleep study, hitting the sheets with your pup in tow might actually improve the quality of your sleep. The study says this is because your furry companion boosts your sense of security while sleeping.
13/15
mariait / Shutterstock.com
See How Smart She Is
Working through doggie IQ tests with your pooch will help you understand how she thinks. There are numerous YouTube tutorials with exercises that measure your dog's adaptive intelligence and are as simple as hiding a treat under an empty soup can to see how long she takes to get to it.
Check out Dognition for even more info on how your dog thinks. Scientifically designed games let you know which of the nine personality profiles your dog fits into for a $19 one-time fee.
14/15
Javier Brosch / Shutterstock.com
Watch Dog TV
Your dog already loves sitting next to you on the couch while you 're watching your favorite show. Why not turn on something just for her?
DogTV has sounds and sights designed to appeal specifically to your dog. She 'll see a variety of nature visuals that will keep her interest while she listens to relaxing music punctuated by natural sounds, toy squeaks and other enticing noises.
Sign up for a free month on DogTV 's website, then settle in and choose from a range of episodes that will relax and stimulate your dog.
15/15
Dusan Petkovic / Shutterstock.com
Dine at a Dog-Friendly Restaurant
Many restaurants throughout the U.S. allow patrons to dine with their dogs. Some offer water and treats for diners ' doggies. Others roll out a menu just for canine customers.
Pooches get the VIP treatment at Creekside Sedona in Sedona, Ariz. Doggie diners start with cold filtered water and can choose from their own fine dining menu. Order a cheddar omelet with turkey jerky for your pup 's breakfast, or let her enjoy a special evening out with venison stew or steak tartar.
Dine out on a budget at Lazy Dog Restaurant & Bar with locations in California, Texas and Las Vegas. Order plain brown rice for under $2 or pair it with a hamburger patty or grilled chicken breast for just under $5.
Up Next: Instagram Pets Making Big Money
About the Author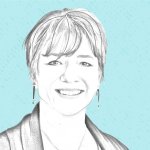 Jodi O'Connell is a freelance wordsmith based in Sedona, Arizona, who writes about everything from vacation vagary and adventure sports to real estate and pets. She spent more than a decade in Arizona's real estate industry advising first-time homebuyers and commercial investors before indulging her passion for the written word on a full-time basis. Her articles appear on websites as diverse as U.S. News and World Report, USA Today, Hipmunk, Roots Rated, and Travelocity.