Life and Money
Prepare for the Unexpected With 14 Tips to Build Your Emergency Fund
A rainy day fund is within reach with a sensible savings plan.
A shocking 57 percent of Americans have under $1,000 in savings, according to a 2017 GOBankingRates survey, while 39 percent have no savings at all.
That lack of emergency funds leaves people ill-prepared for financial emergencies. To make sure you're financially covered if you lose a job, get in a car accident or need to do a major home repair — it's a good idea to join the 25 percent who have $10,000 or more stockpiled away in their savings accounts and earmark that money as emergency cash. To help you reach this goal, follow this step-by-step guide to create an emergency fund.
Assess Your Spending
You can't start saving until you know how much money you spend and, more importantly, what you spend it on. Write down your monthly income, then list everything on which you spend money during the month. Include essential recurring expenses like your mortgage or rent payment and child care.
Don't forget the fun stuff — like how much goes toward eating out, catching the latest movie or keeping up with the latest fashion trend. Optional items and impulse buys are prime spots from which you can divert money into your rainy day fund. Finally, develop thrifty habits like coupon clipping to free up more money that can be put into your fund.
Set Reasonable Goals
Financial goals are different for everyone. If you have a mortgage, kids, auto loans or even a reasonably fun social life, saving $10,000 sounds about as feasible as climbing Mt. Everest. But here's the thing: No one climbs Mount Everest overnight. They get to Base Camp, then Camp I and so on. Weeks later, they're on the summit.
Conquering your emergency fund goal should work the same way. Make $10,000 your ultimate goal, and strive to reach it in smaller steps, even if you're just saving $20 a month to start.
"The important thing is to start by setting aside any amount of money and then build from there over time," debt freedom expert Jackie Beck said. "Anything is better than nothing."
Make a Budget
You can't save money if you don't control your spending and free up enough cash to divert to your emergency fund. If you're asking yourself how to save money on a tight budget, the answer starts with a review of your income and cutting unnecessary expenses.
Go through your list of expenses and ask yourself:
Do you need all the extra movie channels on your television streaming package?
Could you live without that fancy latte a couple of days a week?
Are you allowing room for occasional necessary expenses like new car tires?
4/14
Ken Wolter / Shutterstock.com
Tap Other Emergency Services First
Sometimes, you face emergencies for which outside assistance is available. For example, the Federal Emergency Management Agency assisted victims of Hurricanes Irma and Harvey. Beck said that this type of aid varies and might come from non-profits, like help from the Red Cross in case of a house fire.
"The best bet is to Google for the type of assistance you need, such as food, housing, or medical," she said. "You can also go to DisasterAssistance.gov to see what types of assistance might be available due to a disaster."
Don't Pass This Up: 11 Ways to Get Money From the Government (Besides Social Security)
5/14
Boris Vasilenko / iStock.com
Track Everything and Pay With Cash
Once you've come up with a reasonable budget, use mobile banking and budgeting apps to keep yourself on track.
It's easy to overspend when you whip out your credit card because you don't see the total damages until your statement arrives at the end of the month. Your budget provides a list of expenses with which to track your outflow. When you visit a store to purchase budgeted items, bring just enough cash for the planned purchase. This keeps you on budget and preserves your emergency cash stash by eliminating the ability to add just a few more items.
Pay Yourself Like a Bill
Treat your emergency fund contribution with the same respect that you handle your housing or utility payments. Take things out of your hands entirely, and ensure that money from every paycheck goes into the fund by setting up direct deposit.
Many employers can split your deposit between two accounts so the proper amount goes into your rainy day fund, with the rest going into the account you use to pay the bills. This eliminates the temptation to skip that fund contribution "just this once." And, it helps you save money fast as opposed to adding to your fund sporadically. It's the easiest solution to the dilemma of how to save money every month because it requires no effort on your part, other than the initial set-up.
Use an Interest-Bearing Savings Account
Emergency cash should be liquid in case you need to access it. Don't put the money at risk because the possibility of losing it negates the purpose of building up a reliable emergency money source.
"The No. 1 mistake after not having an emergency fund at all is investing emergency fund money," said Beck. "You should not be trying to make money with your emergency fund because every investment carries risk. You want your emergency fund to be there — in full — when you need it."
Instead, put the money in an interest-bearing savings account, and watch your money grow safely.
8/14
szefei / Shutterstock.com
Save Unexpected Money
Life has a not-so-funny way of offering up more unexpected expenses — car breakdowns, lost cellphones, teenagers — than unexpected income. But there is the occasional greenback-filled birthday card or bonus from work. When those come along, put as much as possible right into your emergency fund.
You don't have to squirrel it all away, but adding the majority to your savings can help you build your rainy day fund quickly.
9/14
LDprod / Shutterstock.com
Don't Delay Your Emergency Fund for Credit Card Debt
Saving money in an emergency fund and paying off credit card debt are two financial strategies that can peacefully coexist. Don't delay starting your rainy day fund while paying off your credit cards.
Instead, use a strategy like "snowballing." Pay off the card with the smallest balance first, then add that money to the payment for the next-smallest balance until all of your cards are paid in full, or channel as much money as possible to the card with the highest interest rate.
10/14
Juanmonino / Getty Images
Add Money Saved From Paying Off
If you're able to pay off credit cards and keep them at a zero balance, put what you would have paid on them into your emergency fund instead. You won't miss that money since it's already figured into the budget.
11/14
Andrey_Popov / Shutterstock.com
Use a Pay Raise to Increase Your Emergency Fund Contribution
A raise is another painless way to beef up your emergency fund because that money isn't figured into your everyday budget. When you get that increase, channel most or all of it into your fund and watch it grow.
12/14
Courtney Keating / Getty Images
Don't Tap Into the Rainy Day Fund
"To constitute an emergency, something has to be unusual' and out of your control," said Jeff Jones, an associate financial planner at Longview Financial Advisors, Inc. "There are absolutely plenty of times people convince themselves that an unusually large expense is an emergency, when in fact it was in their control."
"In general, an emergency is something you don't expect to have happened but realize it still might," said Beck. "Things like job loss, uncovered medical expenses and natural disasters fall into that category. If you find yourself with one emergency after another, that's a sign that you've really just forgotten to add certain expenses to your budget."
13/14
Blend Images - JGI/Jamie Grill / Getty Images
Take Out a Loan for Non-Emergency Expenses
When your old clunker dies, it feels like an emergency. But, it's better to take out a car loan for the replacement vehicle — especially if you can find a low-interest loan.
The same goes for home repairs or upgrades — which could be financed with a home equity loan — and college expenses that are eligible for a low-interest student loan. Even a one-time medical expense isn't necessarily an emergency that justifies dipping into the fund, Jones said.
When you're looking for emergency loans, bad credit might lead you to consider options like payday loans. Beware of taking out these high-interest emergency cash loans, as they might have interest rates of almost 400 percent when calculated annually. Avoid these emergency loans, and stick to options with reasonable interest rates.
14/14
Hero Images / Getty Images
Don't Dip Into It Because You Lost Your Job
"If you can still pay your regular bills after being laid off and cutting back, then don't touch the emergency fund," said Beck. "If you can't pay your regular bills, even after cutting back as much as possible, use the fund but try to ration that money as much as possible without going into debt. Apply for unemployment benefits immediately after getting laid off, assuming you are eligible immediately. Don't wait, as it can take a long time to get approved and you may have to appeal."
Up Next: 7 Emergencies That Could Bankrupt You — And How to Plan Ahead
About the Author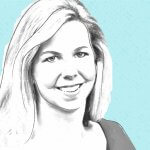 Cameron Huddleston is an award-winning journalist with more than 18 years of experience writing about personal finance. Her work has appeared in Kiplinger's Personal Finance, Business Insider, Chicago Tribune, Fortune, MSN, USA Today and many more print and online publications. She also is the author of Mom and Dad, We Need to Talk: How to Have Essential Conversations With Your Parents About Their Finances.
U.S. News & World Report named her one of the top personal finance experts to follow on Twitter, and AOL Daily Finance named her one of the top 20 personal finance influencers to follow on Twitter. She has appeared on CNBC, CNN, MSNBC and "Fox & Friends" and has been a guest on ABC News Radio, Wall Street Journal Radio, NPR, WTOP in Washington, D.C., KGO in San Francisco and other personal finance radio shows nationwide. She also has been interviewed and quoted as an expert in The New York Times, Chicago Tribune, Forbes, MarketWatch and more.
She has an MA in economic journalism from American University and BA in journalism and Russian studies from Washington & Lee University.