The Best Places To Get Baby Freebies and Free Baby Samples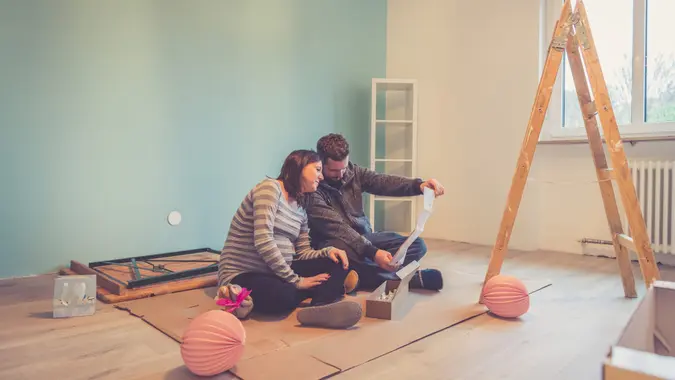 AlenaPaulus / Getty Images
Starting a family can be overwhelming because there's so much to organize and plan for. Babies cost money, plain and simple, but if you are expecting, there are some deals of which you should be sure to take advantage. 
Whether it is your first child or second, many companies offer freebies for expectant mothers. There is a myriad of things you'll need for your new bundle of joy, so why not alleviate some of the financial burdens by getting at least a few of them for free? Saving money on children is always a relief, and there are plenty of companies that have helpful offers.
Free Registry Gift Boxes for Expecting Mothers
Amazon Baby Registry: If you're an active Amazon Prime member and create your baby registry through Amazon, you'll be eligible for a free Welcome Box. This box contains a variety of sample-sized items for both babies and parents. To get the free gift you must complete 60% of your registry checklist and have at least $10 in purchases from the list.
Babylist Baby Registry: When you do your registry through Babylist, and provide your name, due date and address you'll receive their Hello Baby Box. You must have a purchase of at least

$30

which may be subject to shipping costs. The Hello Baby Box is full of surprises that often rotate but can contain things like bibs, bottles, diapers, wipes or even hats. It usually features multiple brands with offers and discounts included in the gift.

However, it's designed for babies two to three months old, so you'll need to register by the time your baby is four weeks old for the items to be useful.

Target Baby Registry: Target has something for everyone, and babies are no exception. When you do your baby registry through Target, you get a free welcome kit filled with all sorts of baby goodies. Target estimates this kit to be over $100 in value.
Walmart Baby Registry:

When you do your baby registry through Walmart you're automatically eligible to receive their free gift box which often features items from such brands as Huggies, Enfamil or Johnson's.

For a limited time, Walmart is also offering a free postpartum-care box. Once you sign up for the baby registry, you'll receive an opt-in email in your third trimester.
Make Your Money Work for You
Free Diapers for Expecting Mothers
Dyper: Dyper is a diaper company that specializes in more sustainable products. As you'll go through a lot of diapers, it's nice that Dyper offers a free sample of their product. Their free sample pack includes three diapers in whatever size you specify. Though the sample pack is free, you'll have to pay

$5 in shipping.

Huggies Rewards: By signing up for the Huggies Rewards program you can earn points towards redeeming gift cards. As part of a partnership with Fetch, by purchasing eligible Huggies products, you can get a gift card to use towards your next Huggies purchase of diapers or other eligible items.

National Diaper Bank Network: If you or someone you know requires help with baby supplies, the National Diaper Bank Network partnered with hundreds of members and has over 225 diaper banks across the country to supply free diapers to families that are struggling.
Pampers Club: If you download the Pampers Club app you can turn your diaper purchases into rewards. Each purchase has a scan code which gives you Pampers Cash when you scan it. This cash can be put toward future diaper purchases and other eligible items. Since you'll be purchasing diapers anyway, you might as well save some money and get some freebies later down the line.
Free Feeding Items for Expecting Mothers 
Enfamil Family Beginnings: If you join Enfamil Family Beginnings, not only do you earn reward points towards future Enfamil purchases, but you're also eligible for Enfamil free samples. Samples are always great when trying to figure out what works best for your baby, especially when they're free. By being a member you'll also have access to ask a nurse questions whenever you need.
MyGerber Baby Membership: When you sign up for the MyGerber Baby Membership you'll be eligible for several benefits including access to experts, savings on products and even some free surprise gifts. If you spend $150 or more at Gerber.com, you'll receive a free Calm Premium subscription for one year.
Similac Rewards: Joining the Similac Rewards program has many perks, including savings on Similac products, nutritional guidance, a free Shutterfly photo book, baby formula coupons and free formula samples. Note that offers may vary.
Make Your Money Work for You
Other Freebies for Expecting Mothers
Bump Boxes: If you subscribe to Bump Boxes, refer an expecting mom to Bump Boxes and pay for shipping, not only can you give a free box but you can also get a free box, which would be the first box in the subscription. Bump Boxes is a certified Women's Business Enterprise.
Healthcare.gov: Thanks to healthcare.gov, a free breast pump now must be covered by your insurance provider. Most plans now offer breastfeeding equipment support and free breast pumps so be sure to ask your doctor and insurance provider how you can get yours.
Noobie Box: The Noobie Box is a free pregnancy sample box for expecting moms through Heymilestone.com. The current edition of the Noobie Box includes many essentials such as diapers, wipes, lotions, Aquaphor, Purell, pacifiers and more. There are no strings attached through subscription or registration. All you have to pay for is the shipping and handling.
Carseat Canopy: For a limited time, you can get a free carseat canopy for your baby's carseat. All you have to do is pay for the shipping costs. Once you select the carseat canopy you want, use the promo code COVER4BABY at checkout.
Takeaway
It's comforting to know that with a little research, you can find many companies willing to send you free baby stuff to help you on your parenting journey. Though some freebies come with requirements such as subscriptions, registrations or spending amounts, if you're going to buy these items anyway, you might as well save some money while you're at it. 
Cynthia Measom contributed to the reporting of this article.
Information is accurate as of Aug. 6, 2023.