How a Phone Call Can Save You Big Money on Utilities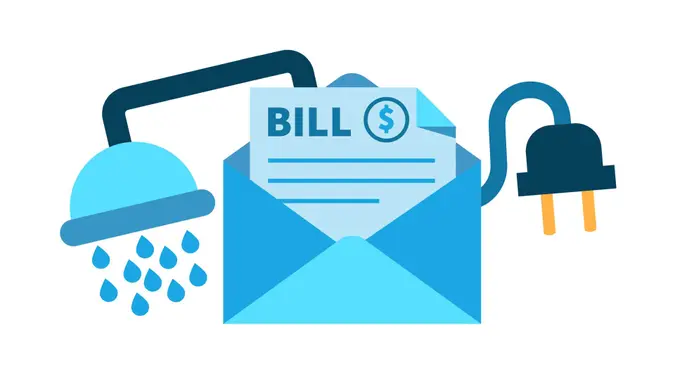 ©GOBankingRates
Every month the utility bills need to be paid, and increasingly Americans are struggling to cover them.
Good Question: What Is the Highest Income Level for Food Stamps in 2023?
On Track: 3 Signs You're Serious About Raising Your Credit Score
According to a recent GOBankingRates survey, 78% of Americans are facing rising household utility bills. How can one cut down costs in this department? There are actually quite a few things one can do, and some of them require only a phone call.   
Call Your Utility Company To Negotiate Lower Pricing
Your utility bills may seem set in stone, but you actually can call and try to negotiate with the utility companies at hand. 
"In some cases, calling the utility company and saying you are unable to afford the present rate can make them offer you a better deal," said Deeksha Susty Beeharry, a certified financial advisor. "Or sometimes some suppliers might offer bundles of services — for instance, taking TV and internet service from the same supplier can help reduce costs. Shop around for the best rates and negotiate."
Make Your Money Work for You
While on the phone, also ask about the best times of day for lower rates. 
"Utility companies will have times of day when the rate is lowest — also known as time-of-use pricing — so find out those times and be strategic about when you run your energy-intensive appliances," said Cisco DeVries, an energy expert who was the former aide to the U.S. secretary of energy during the Clinton Administration and is now CEO of OhmConnect. "Hint: It's often later at night. You will be doing your part to create a more resilient grid and your bill will thank you for it." 
Call for a Free Energy Audit 
If you're concerned that you may be wasting energy in your home, request an energy audit. 
"Most energy companies offer a free assessment of your residential or commercial systems and ductwork to determine its efficiency and ways to cut your bills," said Laura Adams, MBA and a personal finance expert with Finder.com.
Call Around for Deals on Window Insulation
During the winter months, or if you live in a generally cold climate, insulating your windows is key to reducing heating costs.
Make Your Money Work for You
"You can use plastic film to cover your windows during the winter months, creating a barrier between the cold air outside and the warmth inside," said Keith Melanson, an interior designer and the owner of Renos Group. "You can also use draft stoppers to seal gaps around your windows, preventing drafts from coming into your home."
Call To Get Your HVAC System Serviced 
HVAC systems are complex pieces of machinery that need routine attention to function efficiently. Make sure yours is getting the TLC it needs. 
"If you haven't already done so this year, get your HVAC system serviced as soon as you can to make sure it's functioning properly," said Rebecca Gramuglia, consumer expert at TopCashback.com. "Any issues with the operating system of the unit may be causing it to work harder than it needs to, costing you more and driving up your energy bill. You'll want to get the system checked at least once or twice each year to avoid those higher costs." 
Make Your Money Work for You
Shop for Your Electricity Provider in Deregulated Markets
Did you know that if your state has deregulated electricity, you can shop for your electricity supplier? One phone call could save you a bunch of money. 
"Your power still comes to your home using the same poles and wires, and there's no change in reliability," said Kelly Bedrich, CEO and co-founder of ElectricityPlans.com. "Compare the utility's standard rate to the price [you] can get from suppliers, all of whom are registered and licensed by your state public utility commission.
"This can give you significant savings on your bills, but make sure to read the details like the rate, contract term and early termination fee, if any. If you do switch to an alternate electricity supplier, you'll want to comparison shop your electricity each time your contract expires to make sure you still have the best rate."
Other Ways To Save on Utilities
Avoid 'Phantom Energy Use'  
People do it all the time and it's a pure and total waste of money: leaving appliances plugged in while they aren't being used and/or leaving the lights on in a room they have left.
"When you leave a room or when the sun is up high enough, switch off the lights," said Pete Chatfield, CEO at Household Money Saving. "A 40-watt light bulb costs 4 cents an hour to operate. All other factors being equal, the sum grows proportionally with the light bulb's wattage. That may not seem like much now, but it may quickly mount up."
The same rule goes for electronics that aren't in use. "Simply unplugging them can help you save money," Chatfield said. "On average, a household can lose $100 annually due to 'phantom energy use' — the power consumed by items that are plugged in but not in use."
Use a Programmable Thermostat
A programmable thermostat can be purchased for about $30 at Home Depot (though you can get far fancier ones). These automatically adjust the temperature in your home to whatever you've set it to.
"This can save you up to 10% on your heating and cooling bills each year," Melanson said. "You can program the thermostat to turn off the heat or air conditioning during the day when you're at work, and then turn it back on an hour before you return home, ensuring a comfortable temperature without wasting energy."
Use Low-Flow Showerheads 
Who doesn't love the heavy stream provided by traditional shower heads? You, when you're paying your utility bills, that's who. 
"A low-flow showerhead can help you save water and reduce your water bill without sacrificing your shower experience," Melanson said. "Low-flow shower heads use less water than traditional shower heads, while still providing a strong and satisfying stream. They typically use about 2.5 gallons of water per minute, compared to the 5 gallons per minute used by traditional shower heads."
Try Using Blackout Curtains 
"Switch to blackout curtains, which act as insulation for your home to keep out extreme cold or hot temperatures, depending on the season," Gramuglia said. "This decreases your reliance on a heater/air conditioner and can reduce the cost of your utility bills."
Bear in mind that blackout curtains don't have to be black or even dark. You can find plenty of light and cheery designs at retailers such as Target, Ikea and Home Depot.
More From GOBankingRates
Make Your Money Work for You