What Living in a Pseudo-Retirement Community Taught Us About Money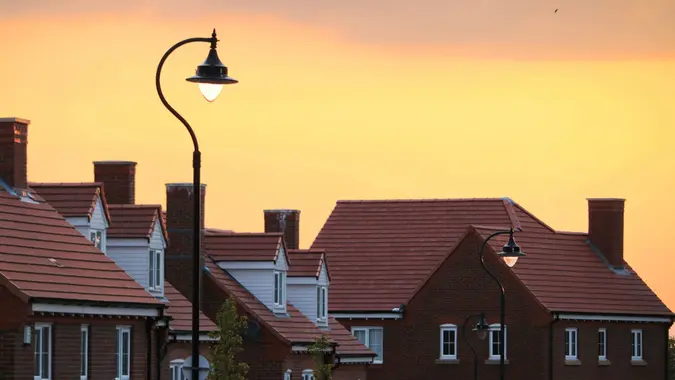 Tom Thain / Unsplash.com
In 2016, my family made a life-altering decision to sell our home and move to a cheaper area so my wife could stay at home with our children. We decided to build a home in what I dubbed a "pseudo-retirement" community, as most of the residents are retired or close to it.
The neighborhood is set on a golf course and includes a gym, swimming pool, tennis courts and a basketball court. Our homeowners' association fee covers lawn care, snow removal, trash pickup and the amenities listed above (except golf course membership). That's not a bad deal.
Read More: My 5 Tips for Starting Over in a New City
Despite the increased HOA fee from our previous home, the decision to move made a huge difference in our budget. But, that's not all I want to discuss. Living in this pseudo-retirement community has taught us a few lessons in the last two years, and I want to share them with you.
Divorce Can Be Expensive
Many of the people we've met in the community are in their second marriages or divorced and never remarried. Now, whatever somebody does in his or her personal life is not my business — however, I can't help but notice how these life decisions have affected these people.
The choices we make have a tremendous impact on how our lives turn out. For many of those in my neighborhood who decided to get divorced, the financial consequences come to mind right away. In some cases, people are still digging themselves out of the money pit that the divorce created. They still need to work to make ends meet, unfortunately, rather than retire.
Make Your Money Work for You
Discover: 40 Secrets Only Divorce Attorneys Know
Stop Lifestyle Inflation
It's interesting to note that we decided to downsize our life to focus on paying off debt. We live within our new financial constraints. On the other hand, many in this neighborhood attempted to "supersize" their lifestyle as they navigated their way toward retirement.
For instance, people purchased high-priced homes with the latest solar and energy-efficient technology to "save" money on their electricity bill. That "savings" will not be seen for years and likely will not offset the upfront cost. Plus, you can't forget all of the high-end finishes as well in every room of the house.
Others decided to purchase luxury cars or take extravagant trips, which always adds up to more money flowing out of your pocket (hat tip to Robert Kiyosaki). You begin to see how people across America just hemorrhage money.
There's nothing wrong with increasing or at least maintaining your lifestyle in retirement. But, if you find yourself having to delay retiring to afford this "supersized" lifestyle, that just doesn't make sense to me.
More on Retirement: This Is What a Comfortable Retirement Will Cost You in Every State
Free Time Is Priceless
I know it's weird, but I've always wanted to live in a community where yard work was handled for me. I tend to value my time more so than others do. It's not a "holier-than-thou" thing. I just want to be with my family (and I hate cutting the grass).
To me, time with my family is precious. My children will not be 2 ½ years old and 6 months old forever, so I want to focus on them and not cutting the grass every Saturday morning.
Make Your Money Work for You
Furthermore, rather than do yard work or get a second job to pay for a fancy new car, I use my free time when not with my family on a side business. In fact, I made enough with my blogging side hustle to pay off debt and increase my family's savings rate. So, what I pay in HOA fees is more than offset by my earnings from the blog.
That's how you build wealth: with money and time. And that makes all the difference.
Read More: This Author's Attitude Toward Money Shifted When He Got His First Student Loan Bill
More From Our Smart Money Squad