10 Affordable and Remote Locations in the US That Could Be Worth a Visit This Summer

8 min Read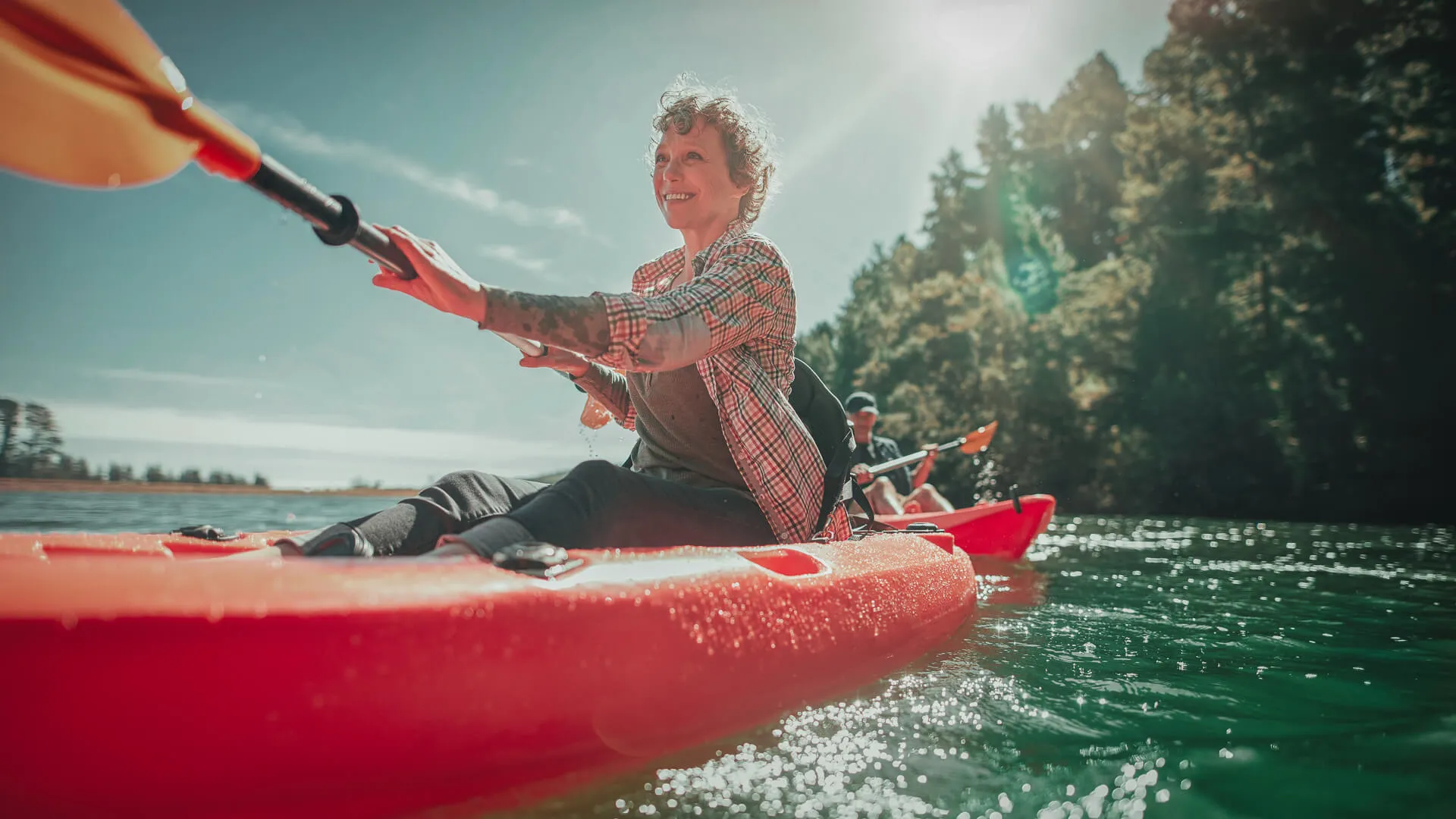 COVID-19 vaccinations are increasing in the US; as a result, many people are itching to get back out and start traveling again. However, the pandemic is still far from over with tens of thousands of new cases every day. Thus, even if you are vaccinated, you may want to continue to socially distance in order to be safe. Or, perhaps you have family members who have not or cannot get vaccinated. Whatever the case may be, we all have our reasons for wanting to maintain a safe distance.
Support Small: Don't Miss Out on Nominating Your Favorite Small Business To Be Featured on GOBankingRates — Ends May 31
At the same time, you might be looking for affordable destinations. While it might be okay to splurge every now and then, it's always gratifying to travel on the cheap.
The good news? The destinations that allow you to maintain a safe distance are often remote and quite inexpensive to boot. And that is what this gallery will be all about: locations that are both affordable and remote. We have included both some well-known locations and some not-so-well-known ones. All the while, you will discover just how affordable some of these locales can be.
Make Your Money Work for You
1. Bryson City, North Carolina
If you're looking for a place that is both affordable and remote, Bryson City is an excellent choice. This small town in North Carolina is part of the Great Smoky Mountains National Park and is considered the gateway to the park. Unsurprisingly, then, there is no shortage of outdoor activities in the area, including hiking, camping, whitewater rafting and stand-up paddleboarding. Whitewater rafting on the Nantahala River starts at $54 per person; this is a fully-guided tour and takes three hours. Two hours of paddleboarding at Fontana Lake starts at $39. For an extensive list of things to do, see the Bryson City website.
Read: Countries Where Americans Might Be Able To Travel Sooner Than Later — And How Much It Could Cost
2. Shenandoah National Park, Virginia
Shenandoah is just over an hour's drive from Washington, D.C., but it feels quite remote. In addition to the gorgeous mountaintop views, there is no shortage of things to do at Shenandoah. Some of the activities it features are hiking, horseback riding, fishing, birdwatching and rock climbing. One of the best things about Shenandoah is that there aren't many fees to pay; you must pay for an entrance pass, which is $15 per person or $30 for most vehicles (including all passengers inside). Beyond that, there are fees for camping or cabins. Campground camping is usually $20 or less per night.
Learn: The Cost To Book Last-Minute Summer Travel to Top US Destinations
3. Mt. Hood, Oregon
Located about 70 miles east of Portland, Mt. Hood is home to many of your typical outdoor activities. In other words, biking, kayaking, horseback riding and all of those fun things. One thing that is unique about Mt. Hood? It's home to the longest ski season in North America. In fact, it is usually open regardless of the season. While skiing isn't the cheapest activity in the area, Mt. Hood is a great place to get away even if you aren't a big spender. The Dalles area features great bike trails, fishing and is home to a unique flour mill.
Make Your Money Work for You
4. Apostle Islands National Lakeshore, Wisconsin
Located just off the coast of Wisconsin and creeping into Lake Superior are the Apostle Islands. Given that they sit on the largest of the Great Lakes, it should come as no surprise that water-based activities are the focal point. However, what really makes it stand out is how visually striking the caves and rock formations are. Just plug it into Google Images and you'll be planning your trip in no time. Touring the caves is reasonably affordable; you can rent a kayak for about $45 or take a two-hour tour on foot for $30. If you happen to go during the winter, you can take an ice caves tour, which is one of the absolute best sights at the Apostle Islands.
Get To Know: Peak Season vs. Off-Season Travel: What Are the Differences in Costs?
5. Mackinac Island, Michigan
Adjacent to Michigan's Upper Peninsula and resting on the blue waters of Lake Huron is Mackinac island. There are no roads or bridges to the island—you can only reach it by taking a short ferry ride. Once on the island, there are a number of things to see, including Arch Rock, Sugar Loaf and Sunset Rock. These are all things you can do for free. There are also historical places like Fort Holmes and Fort Mackinac. Also, be sure to pick up some fudge if you have a sweet tooth, as the island is known for that. While it's possible to find lodging on the island, you can find cheaper accommodations in Mackinaw City or St. Ignace.
6. Crested Butte, Colorado
Make Your Money Work for You
7. Glacier National Park, Montana
Glacier is fairly well-known, but it is still in quite a remote location. With its crystal-clear lakes, towering mountains and endless hiking trails, the park is a must-visit for nature lovers. The park has over 700 miles of hiking trails; you could hike for a week and only scratch the surface of what there is to see. Entrance to the park requires a $35 vehicle pass or one of the other pass options, plus a $2.00 entry reservation ticket or service reservation. Services include camping, lodging, etc. You can camp at Glacier for as low $8/night. There is lodging in the area, too, but it is much more expensive and rooms are usually booked months in advance.
More: Your Tax Dollars Are Paying For These National Parks, Go Visit!
8. Big South Fork National River, Kentucky
Big South Fork is known for its impressive rock formations. If boating is your thing, you can hit the water and take a tour of the sights this spot has to offer. Whitewater rafting and paddling are some of the featured activities at Big South Fork; adults can go whitewater rafting for $85 in the spring. The trip lasts three hours and 30 minutes. Or, if you enjoy rock climbing, there are several areas near the Blue Heron Mining Community that are suitable for climbing. There is plenty else to do, including horseback riding and biking. Plus, the park has ranger-led stargazing. You can camp for $20 per night or stay at the Charit Creek Lodge for $120 per night, per guest.
9. Badlands National Park, South Dakota
Badlands is another national park that should be on just about everyone's bucket list. Its rock formations and steep canyons are a fantastic display. Plus, Badlands is home to a variety of wildlife, including bison, buffalo, bighorn sheep and prairie dogs. You can also visit a fossil preparation lab (free), observe the night sky, hike or take a GPS adventure. The park has several scenic roads, too. As you may have noticed, all of these activities are free, all while enjoying the sights of the park. The fee to enter the park is $30, and there is one cabin for lodging, the Cedar Pass Lodge. Rates are typically $184 per night or you can stay at one of several campgrounds in the area.
Make Your Money Work for You
10. Nantucket, Massachusetts
Nantucket is another island town, because what's more remote than an island? Despite being secluded, there is still plenty to do here. For starters, there are three separate lighthouses you can visit, which is always a serene experience. Of course, there is no shortage of boating, fishing and other water-bound activities. You can rent a sailboat for $80 (90-minute trip), take a whaling history tour for $55 per person or just relax on Madaket Beach. There are a number of places to stay in the area, though many of them are quite pricy; one option is 21 Broad, which has rooms starting under $200/night.
More From GOBankingRates
About the Author