10 of the Hottest Travel Destinations Right Now and How To Save on Your Trip

10 min Read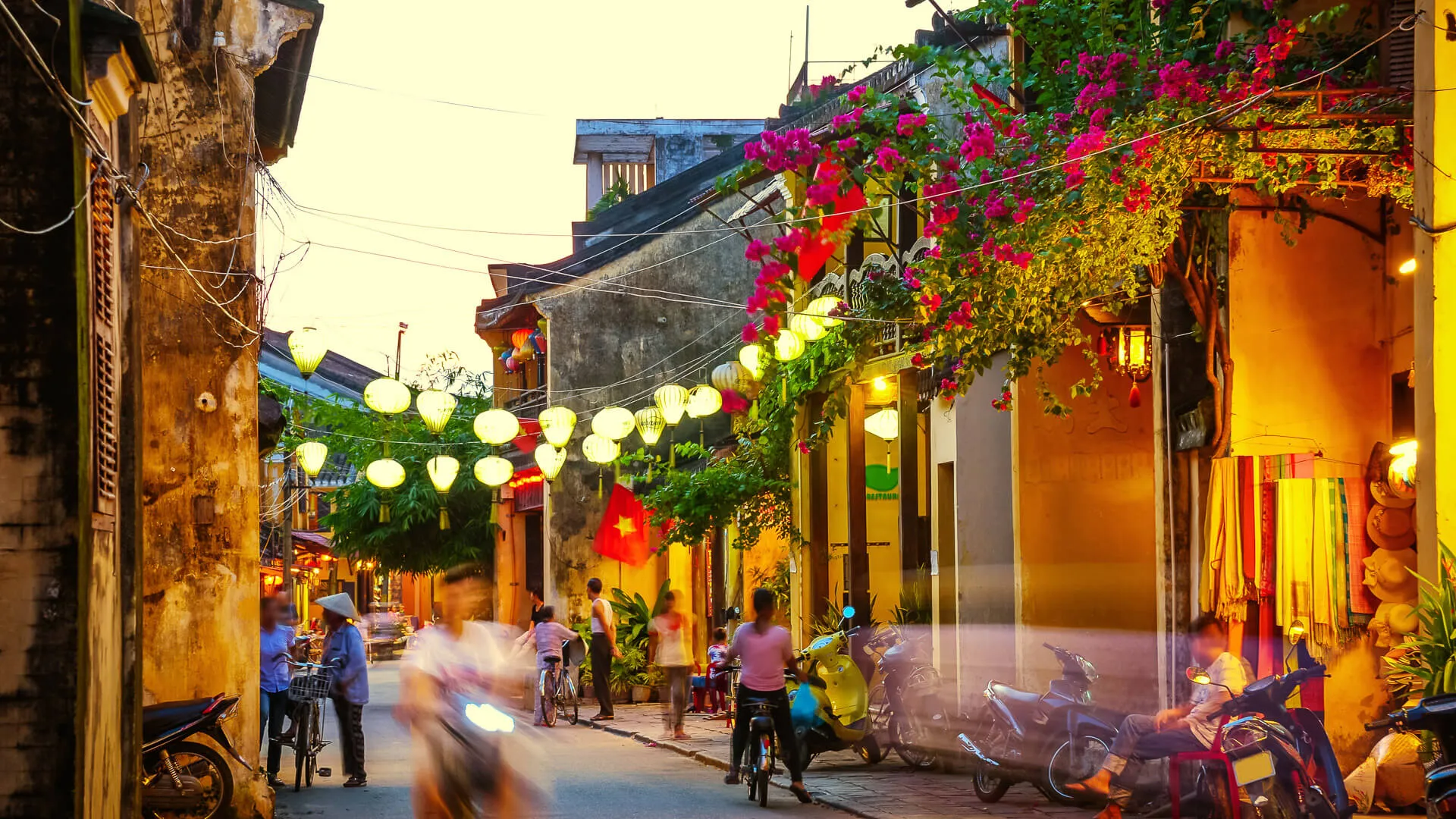 Make Your Money Work for You
Iceland
Alexis Bowen, co-founder of direct-to-local travel marketplace elsewhere, said that the nature of the pandemic made Iceland a natural fit for apprehensive tourists. 
"It's a country that has experienced low rates of COVID throughout the pandemic, and as an island with an extremely low population, they have been easily able to get outbreaks under control," Bowen said. "Iceland is also an outdoors destination and naturally socially distanced, making it the perfect escape in pandemic times."
What Iceland isn't, however, is a budget destination.
"It's an expensive country, especially when it comes to food and drinks," Bowen said. "It's a self-drive destination, so pack a cooler with snacks, drinks, and some food for lunch on the road. Alcoholic beverages are particularly expensive, so if you enjoy a beer after a long day's drive, stock up at a local grocery store and enjoy a drink on arrival. Everything is scenic in Iceland, so it's likely your hotel has some pretty epic places to enjoy a beer at sunset."
East Africa
Marc Christensen, founder of Brilliant Africa, wants the world to know that the average person can afford an exotic safari vacation in East Africa. 
"One of the most impressive wildlife experiences in the world, gorilla trekking in Uganda gives you the chance to see endangered mountain gorillas in their natural habitat from just seven meters away in the forests of East Africa," Christensen said. "Gorilla trekking permits in Uganda go for $700 per person, compared to the $1,500 per person charged in neighboring Rwanda." 
It's not just Uganda. Travel deals are now available all over majestic East Africa.
"There are a lot of stay-pay deals in Kenya and Tanzania at the moment," Christensen said. "If you book any Asilia properties within six weeks of travel, you'll get 25% off. To put that in context, the most popular trip in Tanzania is the Northern Circuit. With the discounts applied for July and August 2021, the total saving is over $2,000 per person. The number of deals that are available at the moment means safaris in East Africa are at the cheapest they have been for quite some time."
Travel Prep: 10 Financial To-Dos Before Going on a Trip
Make Your Money Work for You
America's National Parks
For those looking for something a little closer to home, America's 423 national parks can be as exotic as they are accessible to vacationers on a budget.  
"The national parks are busy destinations right now with folks looking for outdoor activities that don't require flying," said Alicia Curran, co-founder of All About the Adventures. 
When it comes to saving money, timing is everything.
"Some parks, such as Glacier National Park, require pre-booked tickets that sell out quickly," Curran said. "But if you arrive before 6 a.m. — get there at 5 a.m. to be safe — you can get on Going to the Sun Road without a ticket and you'll have the sunrise all to yourself. Then, when everyone else is heading to the expensive park restaurants for lunch, drive into town or back to your campsite for a cheaper, local meal and hit the park again after 5 p.m. when you no longer need a ticket and the crowds have left. Also, gas inside the parks is far more expensive than just outside the borders. You can save yourself significant dollars by filling up before you cross into the park."
The Hidden Side of Mexico
If you're looking for something beyond your local national park but you're not quite ready for the wilds of East Africa, consider the exotic land to the south right here in North America. Shelley Marmor, of TravelMexicoSolo, recommends the Mexican Caribbean island of Holbox (pronounced hole-box) in the Yucatan Peninsula.
"Located about four hours from Cancun by car and ferry, Holbox Island feels like it's a world away," Marmor said. "It also costs about half of what it would cost to visit Cancun or Playa del Carmen, as Holbox is still mostly off the beaten path." 
A tight-knit community of only about 2,000 live on the island, giving Holbox a small-town feel.
"Cars aren't permitted on the island, and there aren't mega-resorts and chain restaurants," Marmor said. "Though you'll find the same clear-blue Caribbean Sea waters and white sand beaches that belong on postcards. To save some money on your trip, stay where the locals live, in the center of the island."
Make Your Money Work for You
Inca Jungle Trek: The Cheap Alternative to Machu Picchu
Hiking the Inca Trail to Machu Picchu is at the top of a whole lot of bucket lists, but the high cost keeps most people from ever crossing it off. Good news — there's a cheaper alternative.
"For budget-conscious U.S. travelers looking to visit Machu Picchu, I recommend the Inca Jungle Trek," said Mark Whitman, founder of Mountain IQ. "This is an alternative trail to Machu Picchu that is a lot more affordable. Aimed at adrenaline-junkies, this four-day adventure combines an incredible suite of activities, including an epic three-hour downhill mountain bike experience, white-river rafting on Grade III and IV rapids, and zip-lining above jungle tree-tops. There is also a full day of hiking through the stunning Peruvian Andes. The trip culminates with a guided tour of the famous Machu Picchu ruins. And the cost? How does $499 per person sound? Having completed both the Inca Trail and the Jungle Trek, I really recommend the latter to adventure travelers who are looking for an off-the-beaten-path experience and are on a tight budget."
The Florida Keys — the Cheaper Ones, That Is
Michele O'Connor, a travel writer and the owner of Fun in Key West, knows that America's own Caribbean islands in the Florida Keys have never been more popular. 
"These destinations are perfect for those who are ready to travel," O'Connor said. "Lots of outdoor activities and, of course, amazing weather year-round. Best part, if you are not comfortable flying, it's very easily accessed by car."
Which of the Keys you choose will have a lot to do with what you can expect to spend. 
"Key West tends to be more expensive than other locations in the Keys," O'Connor said. "Key Largo is a great spot and usually offers reasonable nightly pricing. Want to go a bit further down the Keys? Then check out Islamorada. Again, their pricing tends to be less than Key West but a bit more than Key Largo. Try to plan your trips on weekdays versus weekends. Weekends and holidays will be much higher priced. If you're heading into Key West via plane, don't rent a car. That will save you a lot on daily rental and parking fees. Plan to walk or take the free Duval Loop around town."
If You're Driving: How To Save Money on Rental Cars for Your Upcoming Trip
Make Your Money Work for You
Las Vegas
Matthew Meier, the founder of MaxTour in Las Vegas, knows a thing or two about saving money on a Sin City vacation. His secret trick is to search for a hotel room via Google while signed into a Google One account. 
"Google One starts at $2.99 a month and can save you hundreds of dollars on your Vegas hotel," Meier said. "Rates can be as much as 80% off of major Las Vegas Strip hotels like Caesars Palace, Venetian, or Mandalay Bay. You must make bookings via Google's hotel booking partner, LastMinuteTravel to get these great deals. Check them out on your next Vegas vacation."
Be Prepared: 5 Ways Your Vacation Will Cost More Because of the Pandemic

Vietnam
Two people can tour the ancient and exotic land of Vietnam for $200 a day — including food, accommodations, and transportation — according to Loc Nguyen of Xin Chao Private Vietnam Tours. The trick is to be flexible and to use the right booking platforms. 
"Vietnam is absolutely a place for affordable vacations for travelers from the U.S. after the pandemic is gone," Loc said. "The best way to save money is by spending your time now to plan a flexible itinerary, then choosing the right time for the right destination." 
Loc recommends using the following booking platforms for Vietnam specifically: 
Flights:

Expedia

Hotels:

Agoda

Homestay:

Airbnb
Helpful: Where To Skimp and Where To Splurge on Your Vacation
The Hot Springs of Costa Rica
Costa Rica is one of the most popular international destinations for United States tourists, hosting over 1.7 million visitors a year, according to Jessica Feemster, a travel blogger and founder of JessicaInBetween — but popular doesn't mean cheap.
"Just because this adventure-packed country is located in Central America does not mean it is a budget-friendly destination," Feemster said. "La Fortuna is home to some of the best hot springs in the world. However, rooms at these hot springs resorts start around $385 a night. Instead of splurging on the room, you can purchase a two day-pass with access to all of the amazing hot springs at The Springs Resort. The cost of the two-day pass is just $77 per person, and is a wonderful option for couples looking to relax without breaking the bank."
Make Your Money Work for You
St. Thomas: America's Caribbean Alternative
For those who didn't plan ahead, leaving the country on the fly might be easier said than done. 
"One thing for travelers to keep in mind is the current wait to get or renew a passport can be as long as four to six months," said Steve Oliverez, CEO of InsanelyCheapFlights.com. 
That's bad news for anyone who planned on burying their feet in some white sand somewhere this summer or fall. 
"For those looking for a tropical island getaway, this can severely limit their choices," Oliverez said. "However, St. Thomas in the Caribbean is a U.S. territory, so no passport is required. For most of the U.S., a flight to St. Thomas is faster and cheaper than Hawaii. Travelers can enjoy all the benefits of a Caribbean vacation without ever leaving the U.S."
More From GOBankingRates
Photo Disclaimer: Please note photos are for representational purposes only.
About the Author