Amazing Winter Staycation Ideas
Save money by taking a relaxing staycation this winter.
Staycations are a great option if money is tight or if you simply don't have time to jet off to a faraway land. Take a few days to indulge in your favorite activities and press reset before charging through the rest of the season.
Turn the phone off, put the "out of office" message up and treat your time off as if you are on a distraction-free vacation. Here are some of the best staycation ideas and activities to try this winter.
Dive Into a Good Book
When is the last time you actually had time to sit down and read next to a roaring fire? Engrossing yourself in a good novel is one of the best and cheapest ways to mentally transport yourself to a different place and time.
If you're looking for page-turner suggestions, peruse the local bookstore, or better yet, get lost in the library. You never know what gems you might stumble upon.
2/15
Tupungato / Shutterstock.com
Visit a Museum or Art Gallery
It's easy to overlook winter attractions in your own city because you consider it your home base. But try to view your neighborhood with fresh eyes, as an outsider would. Some of the best museums and galleries might be right around the corner.
Even if you're a culture vulture and frequent your local institutions regularly, there likely is a new or rotating exhibit to experience.
Take a Cooking Class
Food is one of the best ways to forget about work. If you aren't a natural Rachael Ray in the kitchen, you still can learn to prepare a five-star meal with a little help.
Whether you want to dish up homemade pasta or go straight for the dessert tray, culinary schools throughout the country are waiting to turn you into the next "Top Chef."
Dine Out on the Town
Don't like to cook? You still can treat yourself by sampling a new dish out or by hitting the hottest new restaurant. Get adventurous, and try unfamiliar cuisine. Or, return to an old staple you know hits the spot for comfort food.
What a View: Dine at the Best Scenic Restaurant in Your State
Throw a Party
It has been scientifically proven that being around loved ones makes us happier. If you're looking to raise your spirits this winter, invite friends and family over for a shindig. You can throw a tea party, cocktail party or even a brunch get-together without needing any real excuse to celebrate.
Don't want to do all the prep work for hosting? Make it a potluck and have everyone contribute.
Binge on Netflix
Sometimes all you want to do is cozy up on the couch and mindlessly binge on your favorite shows. It can feel indulgent and completely unproductive, yet so satisfying. Grab the popcorn or the hot cocoa and settle in for a night of reality TV and guilty pleasures.
Book a Hotel Room
The best way to feel like you're really on vacation in your own town is to get out of the house. You can book a cute B&B, ski lodge, luxury hotel or boutique property to truly live like a tourist in your own city. You might even sleep better after splurging on the room service.
Find One Near You: Cozy, Budget-Friendly Bed-and-Breakfasts in Every State
Indulge in a Spa Treatment
Staycations are all about "me time," and there simply is nothing better than a little pampering. Book a massage or facial and watch your cares melt away. There always are deals on Groupon, so you don't have to make it an extravagant expense if finances are tight.
Get Outside
It's easy to feel cooped up during winter, so don't completely give in to hibernating. Depending on where you live, snowshoeing, ice skating and cross-country skiing are great ways to get your blood pumping.
Hit the Slopes
Powder hounds, rejoice! There are almost 500 ski resorts in the United States, so chances are there is a mountain or hill within driving distance of your home. Skiing and snowboarding are two of the most popular wintertime activities, but if kicking it slopeside isn't your thing, the hot tub and apres-ski activities waiting at the lodge might be.
Get in a Workout Routine
After the holidays and resolutions, it's time to make yourself a priority. Start the new year off right with a new routine. You finally can try that kickboxing or yoga class that interests you.
A good gift for yourself is an app such as ClassPass, which allows you to take fitness classes around town without committing to a membership at any particular gym.
Get Crafty
Looking for something to get your mind off work? Bring your Pinterest board to life by taking up a fun new hobby such as crocheting or knitting. There are painting and wine classes across the country, along with venues that offer unique art projects such as terrarium design, leatherworking and jewelry making.
Redecorate
You don't have to wait for spring cleaning to make your home feel new again. Sometimes it's as easy as rearranging the furniture or picking out some new decor pieces to give your space a facelift. Mix and match patterns and prints to bring visual interest to different areas and hit up HomeGoods or Houzz for inspiration.
Call the Babysitter
It's hardly a staycation when the kids are around. Bring a little romance back into your life by planning a night on the town sans children. You won't have to worry about shuttling anyone to soccer practice or anyone saying "What's for dinner?"
If you don't want to pay for a babysitter, you can always call in a favor to Mom or Dad. Or, leave the kids at a friend's house for a sleepover.
Plan Future Travel
Relaxing at home is great, but there's nothing like exploring a new town or city. Many think of winter as the offseason, but many destinations are just hitting their stride, turning into magical winter wonderlands in the colder months.
Spend some time researching future getaways, and you just might find that traveling in winter is almost as affordable as staying home.
Up Next: Beautiful Winter Wonderlands Worth the Visit
About the Author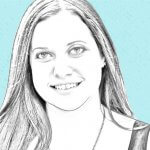 Lauren Monitz is a travel writer and social media influencer specializing in approachable adventures and offbeat explorations. With a BS in Advertising from the University of Colorado and an MS in E-business from Depaul, she has over 10 years of experience in content and social strategy for leading tourism destinations, publications, and hospitality clients. She has bylines around the web from Fodor's and Huffington Post to MSN and AOL, has done Snapchat diaries for the Food Network, and Instagram takeovers for Forbes. From becoming a certified Viking in Iceland to blackwater rafting in New Zealand, she is on a perpetual mission to seek out the most insane adventures she can find and introduce you to things you never even knew you wanted — or needed — on your bucket list. With a goal of visiting all 50 states and at least 50 countries by 50, she is an expert at experiential travel across the globe and close to home. A Chicago native, a Denverite by choice, and perpetually on the go, her mantra is, "Life is short and the world is Wide, Eat, sleep, travel, repeat." You can follow her (mis)adventures on http://thedownlo.com or on Instagram (@lmonitz @anadventurestory and @onetastytrip).