Discover Personal Loans: You Could Save Money on Interest and Pay Down Debt Faster
Pay down revolving debts sooner with debt consolidation.
As you're on your journey to pay off debt and bills, it's important you look for ways to save money along the way. One option is to consolidate higher-interest debt through a personal loan with a reputable lender like Discover Personal Loans. You can combine multiple bills into a personal loan with one set monthly payment at a fixed interest rate, which could be lower than the interest rate you're paying. This could amount to paying off your debt sooner while saving money on interest. A 2019 survey conducted by Discover Personal Loans found that 83% of debt consolidation customers said they paid off existing debt sooner with a Discover® personal loan, with the majority reporting that they paid it off an average of two years earlier.
Discover Personal Loans tries to make the process as seamless as possible and gives consumers options. You can check your interest rate without any impact to your credit score. Most applicants receive a same-day decision, in most cases. Also, once approved, funds are sent fast — your money can be sent as soon as the next business day after acceptance.
Sponsors of
As with any loan, you should evaluate all the terms, benefits and costs of the personal loan before you apply. Here's a closer look at Discover Personal Loans, along with information on how you can pay down higher-interest debt using a personal loan from Discover.
Discover Personal Loan Rates, Terms, Fees and Loan Amounts
Discover Personal Loans offers flexible repayment terms and fixed rates, meaning your interest rate will never go up. Discover offers loans up to $35,000 and a choice of repayment terms to fit your needs.
Discover Personal Loans at a Glance

APR
6.99% to 24.99%
Terms
36, 48, 60, 72 or 84 months
Fees
No fees, assuming you pay on time
Loan Amounts
$2,500 to a maximum of $35,000
Unlike some other lenders, Discover's personal loans come with no origination fees or prepayment penalties, so you receive the full amount that you applied for without any fees taken off the top. Also, there are set monthly payments and a payback timeframe that you choose, which could make it easy to structure your budget. If you change your mind after agreeing to the loan, you have 30 days to take advantage of Discover's money-back guarantee. You can apply online or over the phone, depending on your preference. Discover Personal Loans offers highly trained loan specialists to help you through the loan process.
Sponsors of
How To Pay Down Debt Using a Discover Personal Loan
A common use for a Discover personal loan is debt consolidation. You can use your funds to consolidate and pay off credit card balances, high-interest debts or other bills you have instead of juggling multiple payments — that are easy to forget about — at once. Discover's interest rates are fixed so you also won't have to potentially pay off a surprise interest rate jump as can happen with revolving balances. According to a 2019 survey, 81% of Discover personal loan customers said they saved money by consolidating debt with a Discover® personal loan, with the majority of debt consolidation customers saying they saved an average of $302 per month. Another advantage in addition to potentially saving money is Discover Personal Loans makes the debt pay-down process easy for you. When you take out a personal loan for debt consolidation, Discover can send the funds directly to your creditors.
You can also choose to have your funds sent directly to your bank account if you're using the money to pay for expenses such as home renovations.
Sponsors of
If you took the loan for debt consolidation, you'll make regular monthly payments on your loan, rather than to your former creditors. However, unlike traditional unsecured debt, such as a credit card, your Discover personal loan has a set repayment period. You must continue to make regular monthly payments until the end of the term, be it 36 months, 48 months or longer. By the end of the term, your entire loan will be paid off. If you want to pay your loan off faster, you can do so at any time without being charged a penalty.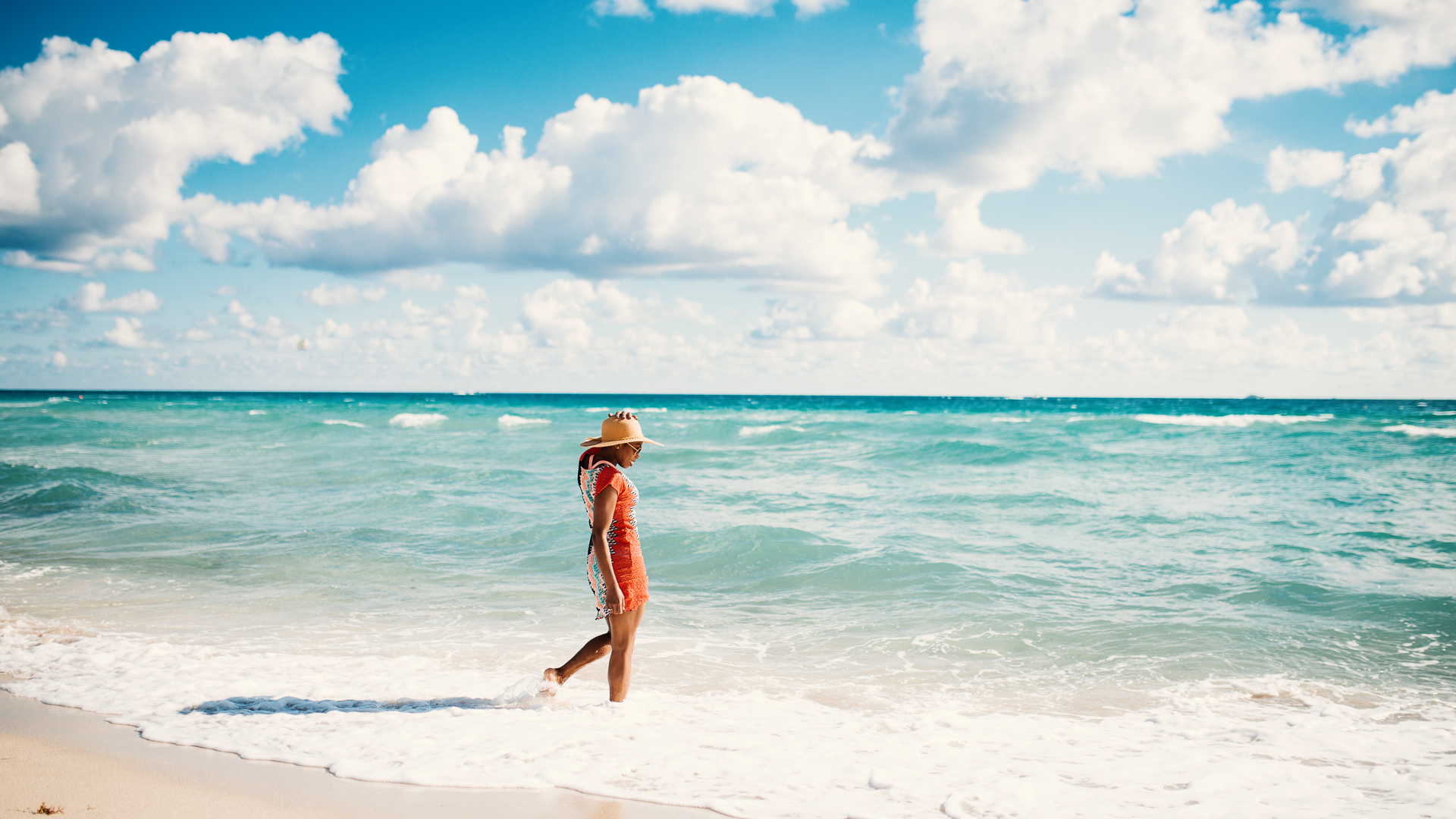 Other Uses for a Personal Loan From Discover
A personal loan from Discover can be used for nearly anything. As long as you pay back the loan according to its terms, you can use it for multiple financial needs.
As previously mentioned, debt consolidation is a common use for a Discover personal loan. You can also use your loan funds for big purchases — such as emergency repairs, home remodeling or new appliances. You can also use the loan to pay for major life events, such as weddings or vacations.
Sponsors of
How Does a Personal Loan From Discover Work?
Once you apply, you can receive a same-day decision in most cases. Your money can be sent as soon as the next business day after acceptance, assuming your application is in order and you accept the terms of the loan on a weekday.
These loans are unsecured, meaning you do not need to put up collateral to cover the loan as you would with a car loan. The application process involves a review of your personal credit history, including your credit score, financial standing and other personal information verifications.
Discover personal loan specialists are available to answer any questions you have by phone from 8 a.m. to 11 p.m. EST, Monday through Friday and 9 a.m. to 6 p.m. EST on weekends.
Grow Your Wealth: 24 Ways To Maximize Your Paycheck This Year
How To Apply For a Discover Personal Loan for Debt Consolidation
You can apply for a Discover loan online or speak directly with a Discover Personal Loans specialist at 866-248-1255. Either way, you might have to provide basic personal and financial information, such as your employment history, to begin the process. To speed up the application process, be prepared with these documents, just in case:
Sponsors of
Your driver's license or state-issued identification card
Household income information like pay stubs and bank statements
Employment history
Bank account number and routing number
Balances and account numbers from creditors
Your contact information
How Does Discover Measure Up Against Competitors?
Discover Personal Loans reviews are glowing. One of the prime advantages Discover Personal Loans has over some competitors is its no origination or prepayment fees. Here is a more thorough look at how Discover stacks up against competitors:
Comparison Chart — Online Version
Discover
LendingClub
Wells Fargo Personal Loan
Prosper Funding
Origination fees
$0
$788*
$0
$610*
Flexible repayment terms for all loan amounts — 36, 48, 60, 72 and 84 months
X
—
—
—
Same-day decision in most cases
X
—
X
X
Option to pay off creditors directly
X
X
X
—
100% U.S.-based customer service
X
X
X
X
Return loan funds within 30 days and pay no interest
X
—
—
—
Free Credit Scorecard with your FICO® Credit Score, number of recent inquiries and more**
X
—
—
—
*Origination fee estimates are based on average loan amount and average origination fee % listed in company filings (10-Q) for quarter ended September 30, 2019.
** Comparison conducted by an independent research firm and based on data compiled in January 2020 from company websites, customer service agents and consumer credit offers.
Is Discover Personal Loans Right for You?
Discover Personal Loans can help you get a handle on your outstanding debt by consolidating it into one loan with one monthly payment.
To determine if a personal loan from Discover is a cost-effective option for you, first use Discover's debt consolidation calculator to get an estimate on how much you could save on interest and how long it might take you to pay off the debt. After you apply for your Discover personal loan, compare the total cost of the loan with the amount you're currently paying on your outstanding debt. Remember that the shorter the term on your loan, the higher the monthly payment — but the important figure is the total amount of fees and interest you'll be paying over time.
A Discover personal loan might be right for you if you can reduce or eliminate your outstanding higher-interest debt while potentially saving money on overall interest. When looking at other options for paying off debt, factor in the convenience of a Discover personal loan, along with the lack of origination and prepayment fees. If the whole package meets your financial needs, Discover Personal Loans might be key to your debt payoff journey.
More From GOBankingRates
Jared Nigro contributed to the reporting for this article.
Rates and fees are accurate as of Jan. 30, 2020, and are subject to change.
All figures are from an online customer survey conducted August 12 to August 27, 2019. A total of 648 Discover personal loan debt consolidation customers were interviewed about their most recent Discover personal loan. All results @ a 95% confidence level. Respondents opened their personal loan between January and June 2019 for the purpose of consolidating debt.