6 Top Spots To Visit for Halloween and How To Save Money Doing It

6 min Read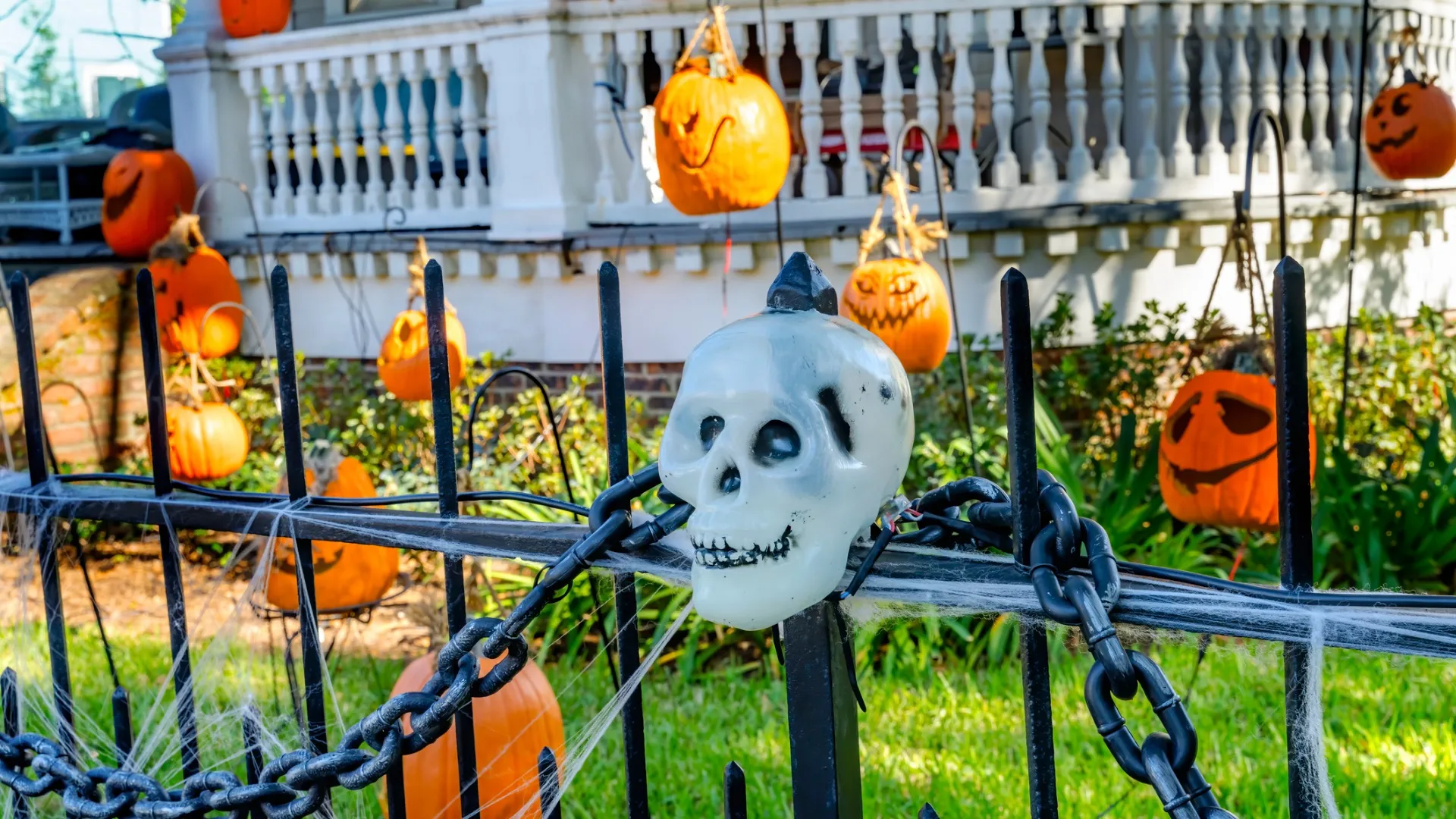 Make Your Money Work for You
Buena Park, California
"My favorite city during Halloween time is Buena Park, California," said Kyle MacDonald, director of operations, Force by Mojio. "It's the home of Knott's Berry Farm, which transforms into Knott's Scary Farm, and it's definitely an experience everyone needs to have at some point in their life! The whole park becomes an interactive Halloween adventure, and they even have Knott's Spooky Farm, for younger kids, which is less scary. The town itself transforms into Boo-euna Park, and has lots of other parties and events, so there is a lot you can do!"
By buying your ticket online, you can save up to $39 off the price of admission at the gate. Also, Knotts Berry Farm season pass holders can save an additional $5 off their ticket.
Read: 13 Insider Secrets From Travel Agents That Will Save You Money
Smithville, Texas
If you know where Austin, Texas, is, you can find Smithville, which is home to Scream Hollow Wicked Halloween Park — the largest haunted attraction. The fright-filled venue, which was voted Top 10 in the Country by USA Today and the Travel Channel is located on 20 acres down a country road. Once you arrive, you'll find the "Hell on Wheels" haunted hayride, an International Halloween Museum, five separate Halloween attractions designed to scare you silly, a beer garden with a live music stage, bars, a cafe, oddities shops, bonfires, a carnival food bus and more.
Save $15 off the regular ticket price of $39.95 by buying your 5-Haunt ticket on Sundays, which is family night and includes Halloween.
Find Out: Here's How Much It Cost To Go To Disney World the Year You Were Born
New Orleans, Louisiana
"New Orleans has widely been considered the spookiest city in America," said Jonathan Smith, CEO of CamperGuide. "The city has a culture rich in witches, ghosts and voodoo making it the best place to celebrate Halloween this year. New Orleans boasts numerous Halloween attractions like no other. From the ghost tours in French Quarter to Antoine's Restaurant where the owner's ghost still haunts customers for the last two hundred years, the city is never a bore for Halloween lovers. If you want to enjoy your Halloween visit to New Orleans, book your stay at a 'haunted hotel' instead of a regular one and it'll surely make your trip a memorable one.
"If you want to save money on your Halloween expenses but still want to enjoy the New Orleans experience to the fullest, you should book your tours online through a tourism agency, rather than buying tickets from the vendors themselves. These agencies can get you discounts as high as 40%."
Make Your Money Work for You
Louisville, Kentucky
Head to Louisville, Kentucky to take part in the city's massive Ultimate Halloween Fest, which features live music from local and national bands, scary movies and Halloween-themed attractions, such as a street festival, performers and family trick or treating.
If you're looking for a more friendly Halloween event for younger children, consider Boo at the Zoo. "If you've got children, you should put the Louisville Zoo on the top of your travel list for Halloween," said Mark Tonkin, founder of JTG Travel. "It would seem odd to go to a zoo on Halloween but wait till you hear about their yearly Halloween event called "The World's Largest Halloween Party." Your kids are gonna love running around looking for treats and Halloween candy around the zoo." Costumes are welcome and children under 2 can visit free. Member tickets are $6 and tickets for non-members are $12.50. Discount tickets for this event are available for $10.50 at Meijer stores.
Savannah, Georgia
"Savannah is regarded as one of America's most haunted cities," said John Marsano of Inheritance Advanced. "It is similar to Salem [Massachusetts] in that it has been around for a long time and is Georgia's oldest city. For a fantastic Halloween adventure, the city combines its history and scariness into a cemetery tour. The Bonaventure Cemetery Tours are available all year, but it's especially fitting to visit a graveyard on Halloween. You can join The Original Creepy Crawl Haunted Pub Tour if you want to keep the frightening party going all night."
If you're interested in a Halloween-themed bar crawl that doesn't cost $30, like the one mentioned above, you can opt for "A Nightmare on Congress VIII" bar crawl, which features a $2,000 costume contest. Save money on this event by purchasing your tickets ahead of Oct. 30 for around $24 each at the Stafford's Public House in Savannah between 4 p.m. and 8 p.m.
Make Your Money Work for You
Sleepy Hollow, New York
"The Great Jack O' Lantern Blaze takes place in New York's historic Hudson Valley from late September to early November," said Daniel Carter, SEO Manager at Snowpads. "Imagine a large, bright, over-the-top holiday light display, but with pumpkins instead of Christmas lights, and you'll get a sense of Blaze. In addition to Blaze, Sleepy Hollow hosts a variety of other Halloween events. Horseman's Hollow and Irving's Legend are both terrifying haunted houses for older children and adults. There are also family-friendly activities for guests of all ages, such as The Legend Behind the Legend at Washington Irving's Sunnyside residence, Jay Ghoul's House of Curiosities, and more."
Check an online travel booking site like Priceline or Travelocity to find discounts and deals on hotel accommodations in and around the area. You may be able to score even better deals or discounts if you call.
More From GOBankingRates
Photo Disclaimer: Please note photos are for representational purposes only.
About the Author