15 Affordable Destinations All Car Lovers Should Visit
Here are a few must-see destinations for every automobile lover.
LagunaticPhoto / Shutterstock.com
For a lot of people, a car is just something you use to get from point A to point B. For auto enthusiasts, however, they are marvels of engineering, or even works of art. Just as auto lovers span the globe, so do landmarks, festivals, shows and museums dedicated to cars.
If you're a true car lover, there are a handful of destinations you need to visit before you die. Here are 15 of the best destinations to see rare and beautiful cars.
1/15
LagunaticPhoto / Shutterstock.com
Petersen Automotive Museum
Los Angeles
Named the 2016 Museum of the Year by International Historic Motoring Awards, the Petersen Museum is a haven for gearheads. Situated on the third-most traveled intersection in Los Angeles, the museum anchors the far end of the city's famed Miracle Mile.
Exhibits in the car museum include The Art of Bugatti, Harley vs. Indian, The Unconventional Canvases of Keith Haring and Cars Mechanical Institute. Entry is $15 for adults, $12 for seniors and students, $7 for children and free for active-duty military, personal care attendants and children under 3.
2/15
Sergey Kohl / Shutterstock.com
Mercedes-Benz Museum
Stuttgart, Germany
Few countries boast an automotive tradition as rich and storied as Germany, and the name Mercedes-Benz is synonymous with German engineering. With a visit to the auto icon's namesake museum in Stuttgart, tourists will travel through the 130-year history of the automobile industry.
The museum is home to 1,500 exhibits and 160 vehicles spread over nine levels. The tour, which lasts about two hours, transports visitors from 1886 to the present. Although several packages exist, a single adult day ticket costs 10 euros, or about $10.80.
3/15
Watch_The_World / Shutterstock.com
Bonneville Salt Flats Speedway
Tooele County, Utah
Completely devoid of life and so flat that the curvature of the Earth is visible to the human eye, Utah's mythical Bonneville Salt Flats stretch more than 30,000 acres. Moreover, the greatest land speed records in history have been set and broken in this land of salt, which borders Utah's famous lake of salt. There's a reason the site bears the nickname "automotive heaven."
A global destination for motorheads since 1896, Bonneville saw racers set the official land speed record of 141.73 mph in 1914. In the ensuing decades, the 300, 400, 500 and 600 mph records were also broken on site, as was the sound barrier. Anyone can visit this destination for free.
4/15
Hadrian / Shutterstock.com
The Autobahn
Germany
It's impossible to craft a list of automotive meccas without mentioning Germany's legendary Autobahn. Although it's known around the world as a vehicular free-for-all, the Autobahn has suggested speed limits in many places. Additionally, the frequent traffic jams enforce de facto limits.
The German superhighway -- which is actually a network of limited-access freeways that let drivers jaunt from city to city -- traces its roots to 1913. Although it was built over several generations, it is most commonly associated with Adolph Hitler, who greatly expanded the Autobahn after realizing its military potential. There is no cost to ride, but a German driver's license can cost up to $3,000.
Check It Out: The Cost of a Car the Year You Were Born
5/15
Action Sports Photography / Shutterstock.com
Indianapolis Motor Speedway
Indianapolis
Arguably the most famous racetrack in the world, the Indianapolis Motor Speedway is host to three of the greatest contests in the racing world: the Brickyard 400, the Indycar Grand Prix and the Indy 500. Known as "the racing capital of the world," the speedway opened in 1909 to accommodate the growing popularity of the sport. The same year, 22-year-old Alice Huyler Ramsey became the first woman in history to drive 3,800 miles across the U.S.
The speedway still beckons race fans from around the world. Ticket prices vary depending on the event.
6/15
Steve Lagreca / Shutterstock.com
North American International Auto Show
Detroit
Although Michigan is the most expensive state to own a car, it is home to Detroit. The Motor City is the location of the world's largest exposition of vehicles and auto-related technology. In 2016, most of the show's 61 vehicle debuts were exclusive global firsts. Additionally, 5,000 journalists from 60 countries attended the event, as did the world's most significant concentration of auto engineers, executives, designers and builders.
The show consists of six separate events wrapped into one spectacular festival. Ticket prices vary by event, but you can expect to pay $500 for The Gallery, $110 for the Industry Preview and $400 for the Charity Preview, $390 of which can be written off.
7/15
Action Sports Photography / Shutterstock.com
Daytona International Speedway
Daytona Beach, Fla.
Few names in the automotive world are more recognizable than the Daytona International Speedway. Home of iconic events like the Daytona 500, it's the hallowed ground where racing giant Dale Earnhardt Sr. won 34 titles -- that's more than any other driver in history.
Tours include a tram that lets visitors experience the speedway's legendary 31-degree banks. Tickets cost $18 for adults and $12 for kids and are free for children 5 and under. Pricier all-access tours and VIP options are also available.
8/15
Bernard Spragg. NZ / Flickr.com
Shelby Factory Tour
Las Vegas
The late Carroll Shelby's impact on the evolution of American race cars is immeasurable. Shelby guided the design of legends like the AC Cobra and Ford's line of high-performance vehicles, which culminated in the Shelby Mustang.
Shelby's legacy lives on at the Shelby Factory in Las Vegas. Guided tours are available for free every day except Sunday, and visitors are welcome to check out the Shelby Heritage Center and Carroll Shelby's Store, as well. The showroom is a great and affordable place to visit with kids.
9/15
Victoria Lipov / Shutterstock.com
National Automobile Museum
Reno, Nev.
One of the top five American museums dedicated to cars, the National Automobile Museum in Reno places more than 200 vehicles against life-like street scenes. Exhibits are as varied and inventive as Cars on Mars, the 1908 U.S. to Paris Auto Race, the Bill Harrah 1911-1978 Collection, and permanent collections like the Celebrity Autos exhibit.
The museum charges $10 for adults, $8 for seniors and $4 for children. Kids 5 and under can enter for free.
10/15
Jimmy Smith / Flickr.com
Barrett-Jackson Classic Car Auction
Varies
Known for providing "The World's Greatest Collector Car Auctions," Barrett-Jackson is the gold standard of the collector car industry. Barrett-Jackson auctions take place throughout the year in Scottsdale, Ariz., Las Vegas, Palm Beach, Fla., and at the Mohegan Sun Casino in Connecticut. Half a million people attend the company's four auctions, and millions more watch on TV.
Adult tickets cost $70 in advance or $80 at the gate. For military personnel and students, those prices drop to $60 and $70, respectively. Children's tickets cost $25 at the gate.
11/15
John_Silver / Shutterstock.com
Ferrari Factory and Museum
Maranello, Italy
In the world of luxury sports cars, there is Ferrari and then everything else. Visitors to the Ferrari factory and museum can see the famous Ferrari track, which has hosted every road test for every Ferrari vehicle since 1972. Additionally, guests can board luxury shuttle buses that wind along the Fiorano track and coast Viale Enzo Ferrari Boulevard in the famed factory itself.
Tours are available every day excerpt Christmas and New Year's Day. Tickets are 13 euros ($14) for adults, 11 euros ($11.87) for students and seniors, and 5 euros ($5.40) for minors.
12/15
Rex Gray / Flickr.com
Concours d'Elegance
Pebble Beach, Calif.
Automotive appreciation at its most upscale, the Concours d'Elegance epitomizes high-end taste. The competition includes 200 of the world's most valuable collector cars showcased on a famous fairway: the 18th hole at Pebble Beach Golf Links.
Living the luxury life will cost you, however. General admission tickets are $325 if purchased prior to Aug. 1 and $375 after. VIP tickets will run you $750, and the Chairman's Hospitality Luxury Package costs a cool $2,500.
13/15
Roman Korotkov / Shutterstock.com
National Corvette Museum
Bowling Green, Ky.
The National Corvette Museum in Kentucky pays homage to one of the world's most instantly recognizable vehicles. More than 80 Corvettes are on display, trapped in time in displays that match their historical eras. Visitors can ogle mint-condition classics, test their knowledge of trivia, see emerging prototypes and even take a lap at the adjoining Motorsports Park.
Plant tours are $10 for adults and $5 for students ages 10 to 16. No one under 10 is admitted, and combo packages are available.
14/15
Edwin Verin / Shutterstock.com
Cadillac Ranch
Amarillo, Texas
A unique tribute to the legendary Caddy can be found in the desert of Northwest Texas, along a lonely stretch of the iconic Route 66. The unique and free roadside attraction is a tie-die monument built by San Francisco hippies. The artistic altar to the unmistakable Cadillac tail fin consists of 10 partially submerged vehicles, all with their noses down and facing west in a line.
From the 1949 Club Sedan to the 1963 Sedan de Ville, the chronologically ordered cars are buried at the same angle as the Giza Pyramids, or so the legend goes. It's free to visit, and you can join other tourists in leaving your mark on the monument in spray paint.
15/15
possohh / Shutterstock.com
Havana, Cuba
Havana is a living time capsule of America's automotive past. In 1960, during the height of the Cold War, the U.S. imposed a trade embargo on the Caribbean island. Out of necessity, the Cuban people found ways to keep their motors running. While the old vehicles don't always get the best gas mileage, they're certainly fun to look at.

Now that U.S. residents can legally visit Cuba, head to the island and see these classics before the inevitable wave of modernity hits. Mercedes diesels, pink '55 Dodges, '54 Buicks and red-and-white '56 Chevys are all common sights on the island.
If you're considering a trip to Cuba, plan to spend about $72 per person per day, not including airfare.
Up Next: How Much Is Your Car Really Worth?
More on Travel and Cars
We make money easy. Get weekly email updates, including expert advice to help you Live Richer™.
About the Author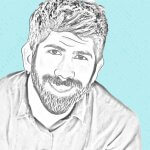 Andrew Lisa has been writing professionally since 2001. An award-winning writer, Andrew was formerly one of the youngest nationally distributed columnists for the largest newspaper syndicate in the country, the Gannett News Service. He worked as the business section editor for amNewYork, the most widely distributed newspaper in Manhattan, and worked as a copy editor for TheStreet.com, a financial publication in the heart of Wall Street's investment community in New York City.