8 Affordable US Trip Ideas So You Can Finally Plan That 2024 Getaway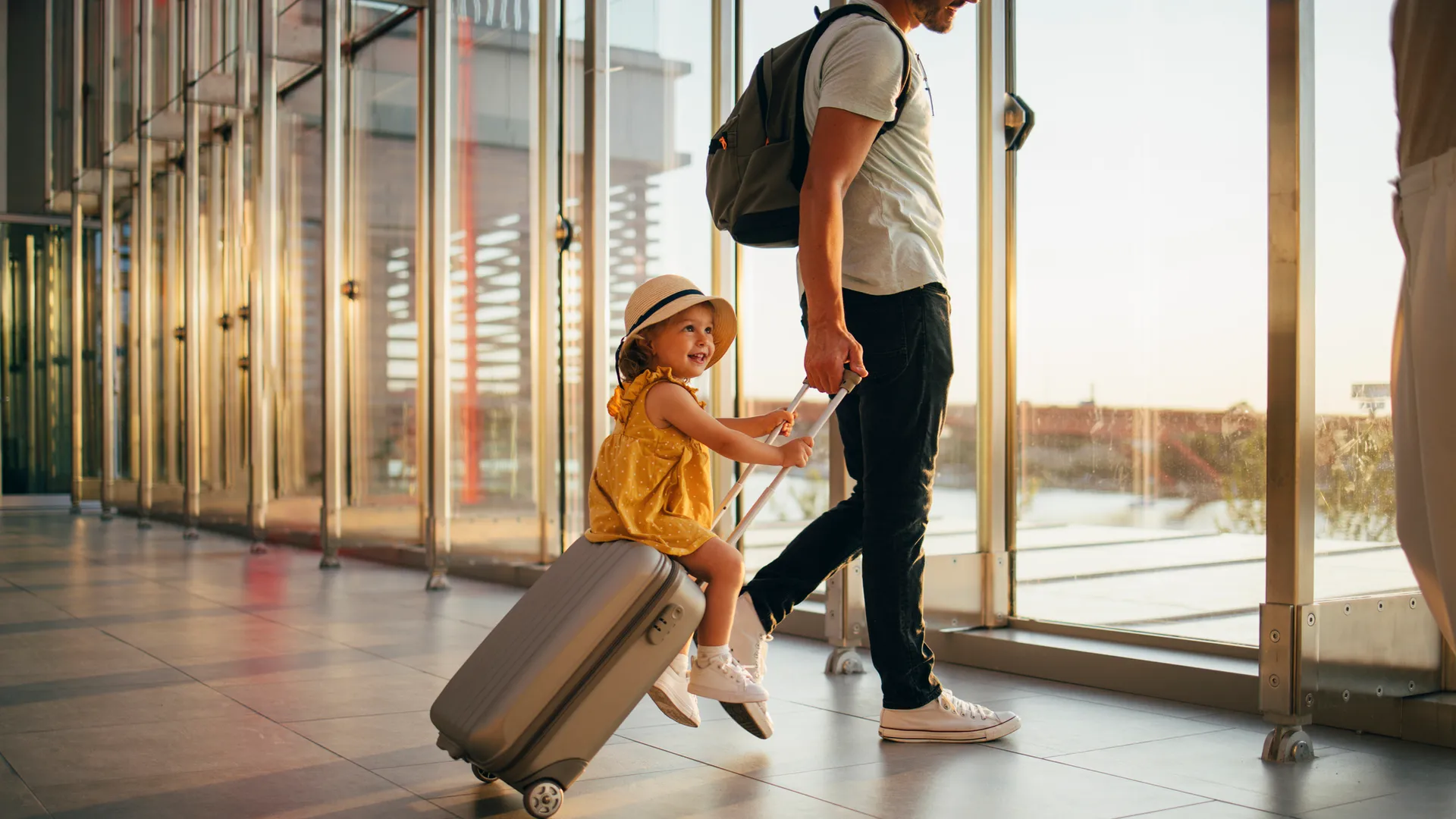 If you have been aching to get away, now is the time to start planning your 2024 vacation. While international travel may still cost an arm and a leg, flights within the U.S. are pretty affordable. If you plan now, you may be able to sneak away for a long weekend for less than ever.
At GOBankingRates, we asked travel experts from around the country where the best and most cost-efficient destinations will be next year. Here are 8 affordable trip ideas so you can finally plan that 2024 getaway.
Miami or Sarasota, Florida
Molly Egan, a travel and hospitality expert and founder of themollyegan, recommended Florida as an inexpensive destination.
She stated, "For a beach getaway in Florida, such as Miami or Sarasota, plan a visit in October or early May to avoid peak times. You will avoid the snowbird crowds, spring breakers and heat, and best of all, snag a great lodging and flight deal!"
Bozeman, Montana
Egan noted that for western adventures, she would suggest, "Bozeman, Montana, in June and October, which are slow times for the city, so that you can snag an affordable deal! The same timing goes for Western Colorado towns such as Vail, Colorado."
She continued, "The beginning of October is a great time to see the leaves changing, go hiking, feel like you have the whole mountain town to yourself and find the best lodging deals. If you are interested in skiing, the best time is late November or early December and early to mid-April (the skiing conditions vary, but the deals are the best)."
Make Your Money Work for You
Savannah, Georgia
Tracy Kennedy, an experienced travel advisor at Tasmania, noted, "If you're eyeing an affordable yet enriching U.S. trip for 2024, Savannah, Georgia, should be high on your list. The city is a perfect blend of traditional Southern charm and modern allure, and it's an ideal destination for a 2-3 day weekend getaway. Flights to Savannah are usually economical, with multiple carriers offering competitive rates."
She added, "Once there, you can enjoy quintessential forms of tourism such as exploring the historic district, strolling through Forsyth Park, and taking a riverboat cruise. The culinary scene is exceptional but won't break the bank, offering classic Southern dishes that are rich in flavor but easy on the wallet."
She also stated, "However, what sets Savannah apart is its unique offerings like the Sorrel Weed House Museum. This historic haunted house provides an unforgettable experience, especially if you're planning a trip around Halloween. Not only does it offer a glimpse into 19th-century life in the South, but it also has its share of ghost stories and paranormal activities, adding a thrilling element to your visit."
Asheville, North Carolina
Adrian Todd, an outdoor and travel expert, hiking coach and owner of Great Minds Think Hike, said, "One of my favorite places to go to is Asheville. Nestled in the Blue Ridge Mountains, Asheville is a great destination with various things to do."
He continued, "Asheville has some of the most breweries in and around than most places East of the Mississippi. You can hike in the nearby Great Smoky Mountains National Park, visit the Biltmore Estate, or explore the artsy downtown area."
Santa Fe, New Mexico
"Santa Fe is a really neat place," Todd also noted. He explained it is "full of neat adobe style houses and architecture. I recommend going to the Georgia O'Keeffe Museum, but to make sure to book way ahead in advance."
He also suggested, "Check out the oldest house and church in the US near the downtown area. Be sure to visit the Loretto Chapel to see the mysterious staircase and head to the downtown area during the market when all the natives come by to sell handcrafted items."
Make Your Money Work for You
Stanley, Idaho
For fishing and outdoor activities, Todd recommended Stanley, Idaho. He said it is "a small town located to the East in Idaho. It is a beautiful mountain time hugged by the Sawtooth Mountains. I highly recommend checking this place out during the summer months when it is a lot warmer."
He continued, "Go fishing along the Salmon River, hiking to Sawtooth Lake, and camping near Redfish Lake. There is so much to do for all outdoor lovers in this destination."
Nashville, Tennessee
"Nashville is historically known for its live music scene and offers a vibrant atmosphere and many free or affordable activities," stated Todd. "You can explore the city's music history, visit the Country Music Hall of Fame, and enjoy live music in honky-tonks," he said.
The hiking enthusiast added, "There are also a lot of things to do out in nature in Tennessee if the city life isn't your cup of tea. Check out the Great Smoky Mountains to visit the most popular and visited national park in the US."
Loveland, Ohio
"Loveland, Ohio, is known as the 'Sweetheart of Ohio,'" explained Krista Rose, marketing and communications coordinator for the City of Loveland. "We are the perfect destination for a Midwest trip on a budget! We are often told Loveland feels like a 'resort town' and 'time slows down here.'"
She continued, "Loveland is located about 15 miles north of Cincinnati and close to major highways including I-75 and I-71. We are known for our river and trails, making us a favorite trip for outdoor enthusiasts."
For outdoor adventure seekers she recommended, "the Little Miami Scenic Trail is an 80-mile bike/pedestrian trail across Ohio. This trail runs through the center of Loveland. Visit for a day of canoeing, kayaking, and outdoor adventure! After you explore the trail, explore Historic Downtown Loveland's unique shopping and dining. There are quaint AirBNBs and a boutique hotel in town."
You can learn more about the city by visiting LovinLifeLoveland.
More From GOBankingRates