The Most Amazing Luxury Travel Experiences You Can Buy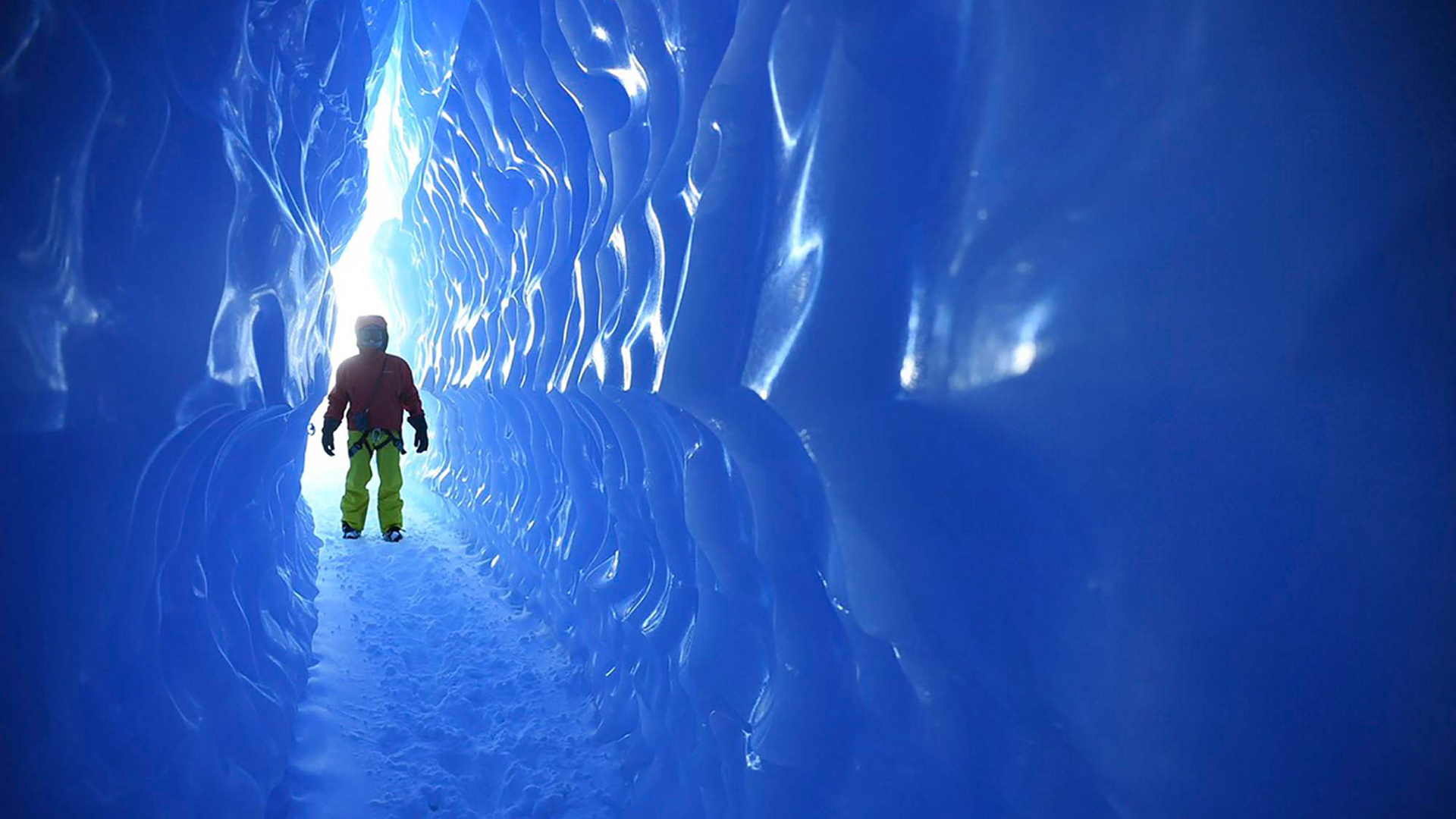 Some people take camping trips during the summer, while others head out for some family fun at Disney World or Universal Studios. Yet another group embarks on exotic vacations beyond your wildest imagining.
Some of the luxury vacations on this list cost tens of thousands of dollars, but others can be booked for under $2,000. You just have to know where to look. From cruises to hotels and sightseeing to glamping, check out these luxury vacation ideas.
Make Your Money Work for You
An Expedition to the North Pole
Maybe tropical islands and trade winds aren't how you want to spend your vacay. How about cruising to the North Pole on a nuclear icebreaker? Adventure Life offers a 14-day trip that takes you north aboard 50 Years of Victory, starting at $30,995.
You'll set out from Russia and make the Pole on day seven, checking out plenty of polar bears, walruses and glaciers along the way. Helicopter rides and walks on the ice are also included.
Cool bonus: After you walk around the North Pole, you can officially say that you have walked around the world. Now that's an icebreaker.
A Kingdom in the Sand
Okay, so maybe your mind doesn't immediately jump to "desert" when you think of luxury vacations. But the Al Maha collection of resorts and spas in Dubai is about to change the desert's reputation from dry to decadent.
Situated among the glimmering, sunbaked dunes of the Dubai Desert Conservation Reserve, these private villas feature Bedouin-inspired architecture, views of wild gazelles, sundecks and temperature-controlled pools.
Spring for the priciest Luxury Romance Package at the Presidential Suite for around $8,344.31 nightly and you'll get room service, champagne and fresh flowers served to you in a 5,705-square-foot space that sleeps six.
China's Magnificent Mountains
The mountains of Wulingyuan, cliffs of Zhangye Danxia and glacial lakes of Jiuzhaigou are known for being some of the most beautiful sights in the world. On an 11-day journey from Remote Lands, however, you'll find out just how real they are firsthand.
Plunk down a starting rate of $123,800 per person, and you'll jet off to these extremely remote vistas — and about a half-dozen others — in a private jet.
Your adventure will include a romp to the Zhangjiajie National Forest Park, gourmet picnics on riverbanks, stops along the Silk Road and Shanghai and even a visit to Shangri-La.
Make Your Money Work for You
A Luxurious Treehouse
If you thought your childhood treehouse was the coolest place on the planet, get ready to find out just how wrong you were. Now that you're grown up, it's time to check out the Treehouse Hideaway Suite at the Chewton Glen Hotel & Spa in New Forest, Hampshire, England.
Suspended 35 feet above the ground and boasting an outdoor terrace deck that includes a hot tub, this treehouse is one of the most unique lodging options you can find. Inside, there's a separate bedroom with a king-sized bed, wood burner, marble bathroom, flat screen TV and mood lighting.
Still think your plywood treehouse was the bomb? Try charging $1,544 a night for it.
An Underwater Room in Zanzibar
If you want to stay in a room with a breathtaking view, consider this: a bungalow with an underwater room at the Manta Resort on Pemba Island, Zanzibar. The three-level, floating cottage has a sun deck, kitchen and a bedroom that rests below sea level, boasting 360-degree views of reef fish, coral and more.
"You can stay there and see fish during the day, but at night it gets magical with more variety of fish showing up and [the view] naturally changing every 30 minutes or so," said Ahmed Bhuiyan, director of business development for hotels with Utrip. Bhuiyan recently stayed in the floating bungalow on his honeymoon and was not disappointed.
That's good news, too, since the place costs $1,700 a night for a double room.
Glamping in Botswana
Who says you have to sleep in a tent when camping? If you're willing to pay the high price tag, you can go on a glamping vacation and enjoy luxurious accommodations.
For example, go glamping in Botswana. Bordering the 55,600 acres of the Moremi Game Reserve, the gym, spa and 12 private pool-equipped suites of the &Beyond Sandibe Okavango Safari Lodge marry the worlds of nature and man-made luxury.
The amenities in these contemporary cocoons include fireplaces and reading nooks — you'll need those cozy spaces after taking a bushwalk among the fig-trees, enjoying a safari game drive or soaring over lagoons in a private helicopter. At peak season, your glamping trip will rack up a bill of $8,400 per night.
Make Your Money Work for You
Wine and Dine in South Africa
Maybe your African dream vacation involves wine and croquet instead of wildlife safaris. In that case, the South African town of Franschhoek in the French Corner of the Cape is positively calling out to you.
Part of the Virgin Limited Edition label, the 26-bedroom vineyard and hotel known as Mont Rochelle is cozily nestled right in the center of South Africa's food and wine capital. The manor house encompasses an on-site spa, a country kitchen with terrace dining and, of course, a wine cellar.
You'll have to shell out extra for the vino and meals, but a $1,006-per-night stay at Mont Rochelle includes breakfast and a complimentary mini-bar.
Education Galapagos-Style
Want to have an amazing luxury vacation and come back a little smarter? Luxury adventure travel company Quasar Expeditions has an all-inclusive, eight-day trip package that evolves with its guests. And we really mean "evolves" — this journey illuminates the islands that inspired Charles Darwin's theory of evolution.
Snorkel, kayak, hike and panga your way through Darwin's footsteps on a journey from Baltra Island to Espanola Island, and get comfy along the way — your home for the "class" will be the 192-foot luxury yacht M/V Evolution. With a master suite costing about $7,950 during the regular season, it's cheaper than college, and a whole lot more fun.
Your Private Island in the Maldives
Known for being an ultra-exclusive beach vacation spot, The Maldives is a perfect string of islands in the Indian Ocean. And, you can vacation on your own private island, thanks to the Four Seasons.
The Four Seasons Maldives Private Island at Voavah, Baa Atoll boasts a double-story Beach House, white powder sand, a gym, library, lounge, spa and much more. It even offers the Voavah Summer, a private 62-foot luxury yacht you can hop on to explore the island, go snorkeling or watch dolphins.
All of these perks likely don't come cheap, though. For pricing information, you'll need to contact the Four Seasons, as every booking is bespoke.
Make Your Money Work for You
A Great Barrier Reef Beach House
The Qualia Resort on Hamilton Island in the famed Whitsunday Islands, near Australia's Great Barrier Reef, is nothing if not postcard perfect. In Latin, Qualia means "a collection of deeper sensory experiences," and that's exactly what the resort is going for.
Situated on the eastern edge of the Barrier Reef, Hamilton Island is one of the most pristine of the 74 Whitsunday Islands — 70 percent is a protected national park. You can go on bush walks to isolated spots with panoramic views of other islands and the crystal-blue Coral Sea.
And why not rent the Beach House to enjoy it all? With a lap pool, dining area that seats 10 and more panoramic views, this luxurious accommodation costs about $3,235 for two to three nights, depending on the season.
A Cabin in the Moonlight
How about posting up for a luxury skiing holiday in the Moonlight Basin community of Big Sky, Mont., where the four-bedroom, three-bath Silvertip Cabin will run you a little over $5,000 a week?
Moonlight Basin connects the two major sections of the 260,000-acre Lee Metcalf wilderness and is surrounded by 3 million acres of additional national forest, plus the nearby 20-million-acre Greater Yellowstone Ecosystem.
You'll have access to 5,800 acres of varied skiing terrain. Or, you can trot along trails on horseback, catch a few fish or do some paddle-boarding. If you prefer something even more in tune with nature, Moonlight also offers luxury glamping sites for $500 to $700 per night.
French Polynesian Paradise
At the Brando, you can vacation like a Godfather. Marlon himself called the location in Tetiaroa "beautiful beyond my capacity to describe."
You can imagine sparkling, crystal-clear waters surrounding dozens of tiny private islands across a lagoon, all framed by pristine white sand beaches and dotted with tropical villas. Speaking of villas, the three-bedroom option offers 2,648 square feet of space, an above-ground walkway, outdoor bathtub and its own 236-square-foot pool for a rate of about $12,200 for five nights during the peak season.
Make Your Money Work for You
A Mediterranean Cruise to Monaco
Want to go on a luxurious cruise? Board the casino-equipped Star Pride for a seven-day springtime cruise from Barcelona to Monte Carlo and back, catching the world-famous Grand Prix of Monaco along the way. If the world's most acclaimed race doesn't do it for you, maybe ports in Palamos, St. Tropez and Le Lavandou will catch your eye.
The usual weekly rate is $7,299 per guest, per week. Roamaroo creative director Collette Stohler recommends you "splurge for the Owner's Suite at [an estimated] $16,999 per person, which gives you 495 square feet of Mediterranean opulence and tickets to the Grand Prix of Monaco."
Additional dips into Spain's Costa Brava and the crystalline waters of Southern France make this one a journey worthy of James Bond.
Neverland in Scotland
The island of Eilean Shona off the West Coast of Scotland bills itself as "Neverland Found," and you'll believe in Tinker Bell when you see its 600 acres of mist-covered ancient pine trees, hills and tide-lapped inlets.
One thing you won't see here are cars. Instead, you'll find rustic cottages, fantastical castle ruins and wildlife, including deer and sea eagles.
The comfiest way to enjoy all that seclusion is at the Eilean Shona House, a combination boutique hotel and family home that sleeps 20 and sports a library, full-sized billiard table, fire-warmed drawing room and no less than 12 bedrooms. You have to book months in advance, and three nights at the house can easily cost upwards of $8,000.
A Bike Tour of Provence
Want to earn that wine and cheese, and tour one of the most romantic spots in Europe while doing it? Here's your chance.
On a trip hosted by Ride & Seek Bicycle Adventures, you'll cycle through the landscapes that inspired Cezanne and Van Gogh, logging 30 or more miles a day. That's a lot of wine cred.
It's no wonder that biking tours are becoming so popular, said Adam York of Sublime Public Relations, who works with the company. "Biking is fun, green and good for your health. An hour of moderate cycling burns about 600 calories," he said. "It's also a great way to absorb a destination slowly and without barriers. While avid cyclists frequently represent bike vacationers, regular travelers who are in decent shape can enjoy cycling tours, as well."
The cost to stay in shape in Provence? The trip starts at about $4,109 per person.
Make Your Money Work for You
Sightseeing on the Silk Road
Follow in the famed footsteps of Marco Polo and Alexander the Great, but travel in true luxury rather than on a smelly camel.
MIR Corporation, known for luxury adventure travel, has an 18-day trip that follows the ancient Silk Road trading route through highlights including the 2,000-year-old city of Kashgar, the Mogao Buddhist Caves and a high-altitude train ride in Tangula.
The 16-person tour runs $6,895, including stays in superior, tourist-class hotels in major cities. Shorter, more budget-friendly trips are available, but the full voyage is guaranteed to be more luxurious than Marco Polo's wildest dreams.
Uluru's Dune Pavilion
The Great Barrier Reef isn't all Australia has to offer travelers with a taste for the finer things. To take in simultaneous views of the sandstone rock formations of Uluru and Kata Tjuta, Baillie Lodges is your ticket.
Of course, a three-night stay for nearly $5,000 nets you a little more than just pretty rocks. Inclusive fine dining and an exclusive guided walking tour of the Uluru base pair perfectly with the Pavilion's contemporary vibe. The space offers a luxury-infused update on the traditional Australian homestead, complete with locally commissioned artwork, an outdoor deck with a daybed, a fireplace, curated bar and personal plunge pool.
A Packed World Tour
For the spendy traveler who can't decide on a destination, Remote Lands' Aman Global Private Jet Expedition makes a tempting proposition: just see everything.
Spanning 22 days in April and May, this package starts at $126,888 per person. The ultra-luxe private plane tour takes jetsetters to India, Vietnam, Thailand, China, Japan and Bhutan, where they'll stay in a collection of upscale Aman resorts. The six-figure journey includes everything from chilling on Aegean Sea beaches to shopping in Montenegro and hiking the mountains of Bhutan.
The South Pole in Style
Let's go full circle — if you've already done a luxurious North Pole tour, you might as well do the South Pole in style. With White Desert's Greatest Day package, you can check Antarctica off your bucket list in a single day.
You'll start in Cape Town before jetting off to the least populated continent on earth. You'll then explore mile-high ice mountains before getting back on the plane for a gourmet champagne dinner.
For the ultimate in South Pole luxury, book a Gulfstream private plane for a $195,000 one-day adventure. With 5.5 hours of flight time and five hours on the ground, that's only $18,571 an hour.
Terence Loose contributed to the reporting for this article.
About the Author