8 Best Places To Travel on a $500 Budget
These cheap trips are doable if you're within driving distance.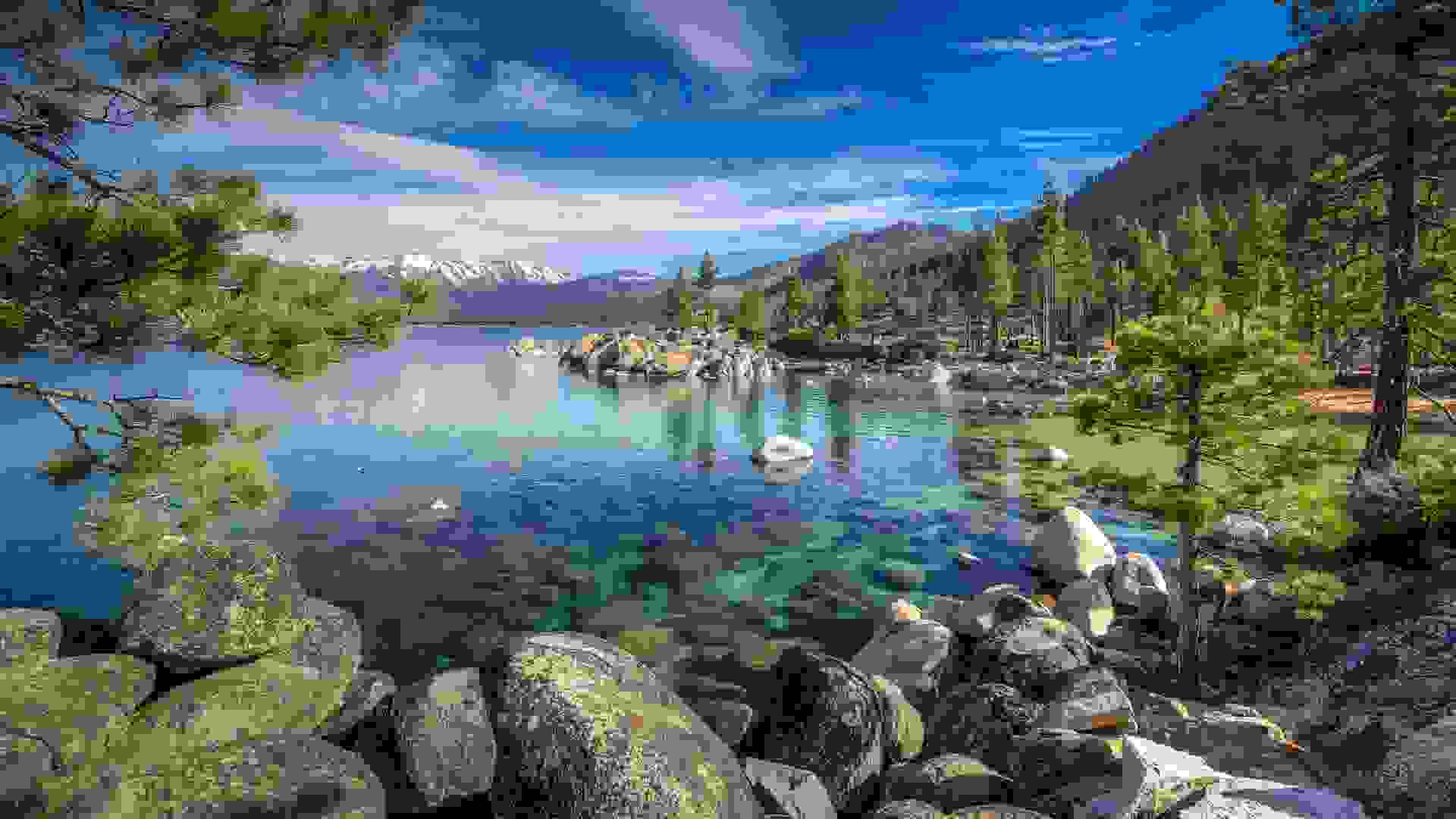 Believe it or not, you can travel on a $500 budget. Just don't expect to hop on a plane or stay longer than a couple of nights. Instead, you'll need to be within a reasonable driving distance of these suggested destinations so you don't blow your budget on fuel before you arrive.
See: 7 Best Side Gigs To Earn an Extra $1,000 a Month
Check Out: Stimulus Updates To Know for Spring 2022
While you might have to get creative about meals and pass up expensive activities in favor of those that are free or very cheap, you can have an enjoyable getaway packed with activities that will keep you busy. And if you're able to travel during the week instead of the weekend, you might find hotel bookings that are more affordable, which will free up some of your budget to use on a more expensive activity, a nice dinner out or a destination that's a little bit further down the road.
Make Your Money Work for You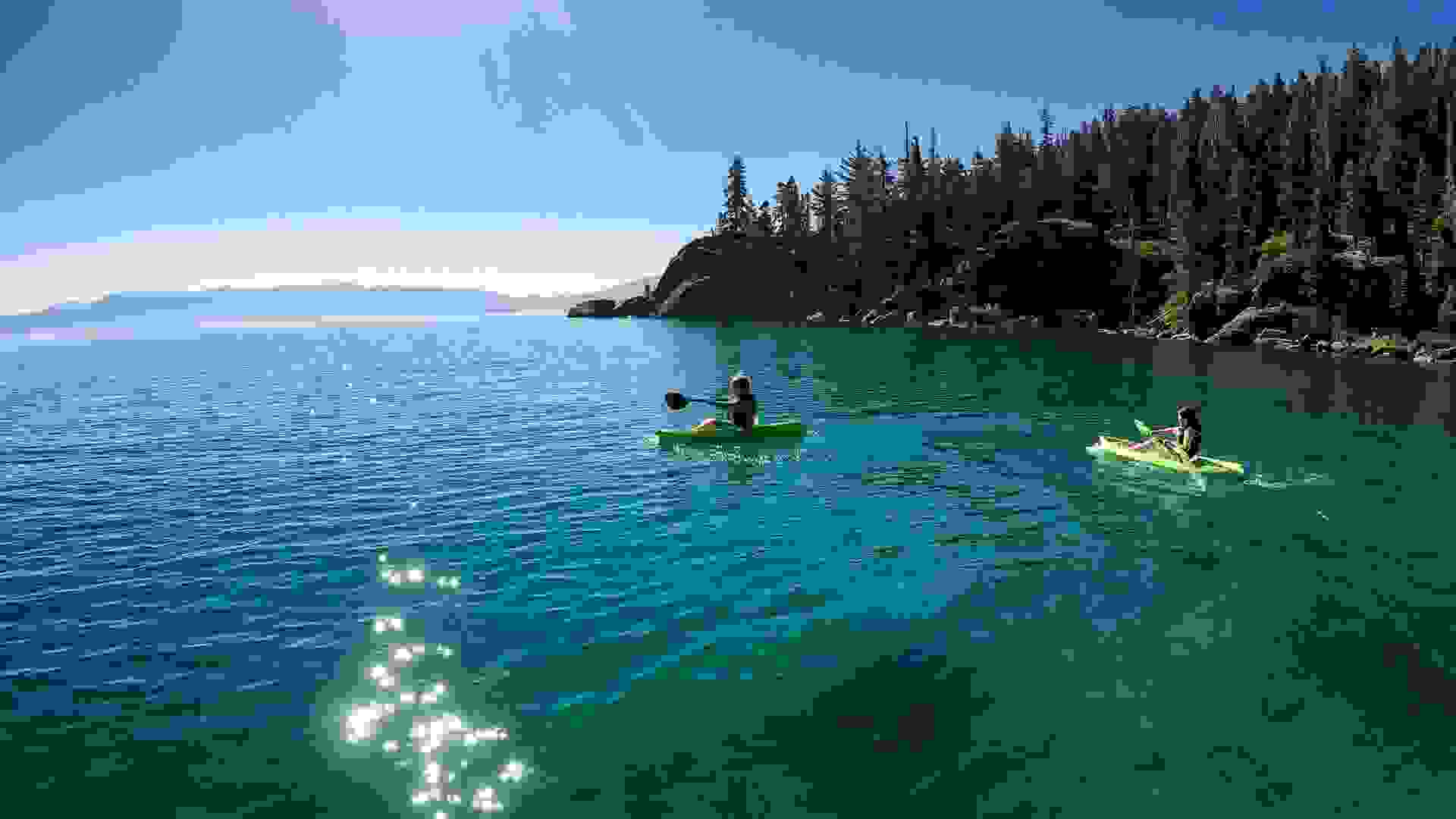 Lake Tahoe, California (or Nevada)
Lake Tahoe is a tourist hotspot and for good reasons, such as the breathtaking views and endless opportunities to connect with nature. When you choose to travel to a place with an abundance of free outdoor activities, you can have a lot of fun on a tight budget. Among the free activities available, you'll find hiking trails, historic sites, waterfalls and beaches.
Lodging can be expensive here, but if you shop around, you can find affordable accommodations. For example, The Lodge at Lake Tahoe has rooms this summer for around $325 for two weekday nights, including taxes and fees. However, if you go on a weekend or simply want to be more frugal when it comes to accommodations, look at lodging options in South Tahoe, which can be much less expensive.
And when it comes to eating, Lake Tahoe offers plenty of cheaper options — such as cafes, delis, bakeries and taquerias — that can help you stay within budget.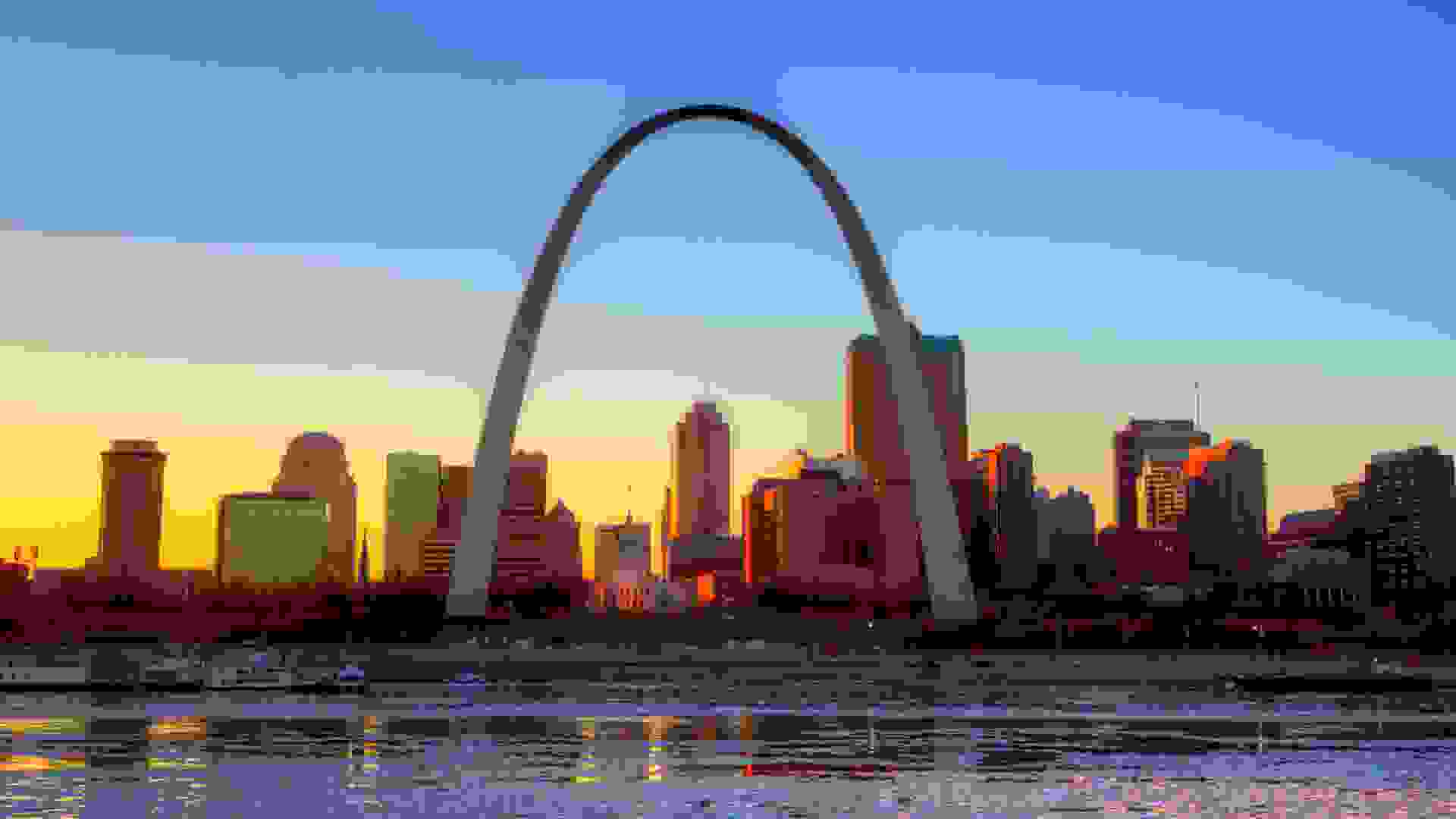 St. Louis, Missouri
"St. Louis, Missouri is an ideal budget-friendly option for a fun and affordable vacation," said Pam Howard, owner of Our Adventure Is Everywhere. Howard mentioned there are some hotel chains located outside the city for around $125 per night or you can opt for lodging within the city that offers free breakfast, plus complimentary drinks and snacks in the evening, such as the Pear Tree Inn near Union Station. While accommodations at the inn are more expensive, Howard said you could conceivably cut some food costs by staying there.
Howard also mentioned these free activities in St. Louis: 
St. Louis Zoo: Admission is free, while parking is $15 per car
Union Station: Free light show by the lobby bar
Walking the area around St. Louis Aquarium 
St. Louis Arch: Free museum, but admission is charged to go up in the Arch
St. Louis Art Museum: Free admission and beautiful grounds
As far as food while you're out and about, Howard recommended taking advantage of tasty restaurant and bar happy hours to save. She also said it's preferable to have a car when visiting St. Louis because walking wouldn't be ideal and Uber could be cost-prohibitive.
"Parking will be a cost to include, but if you are strategic about when you visit each site you should be able to keep it under $20/day," she said.
Make Your Money Work for You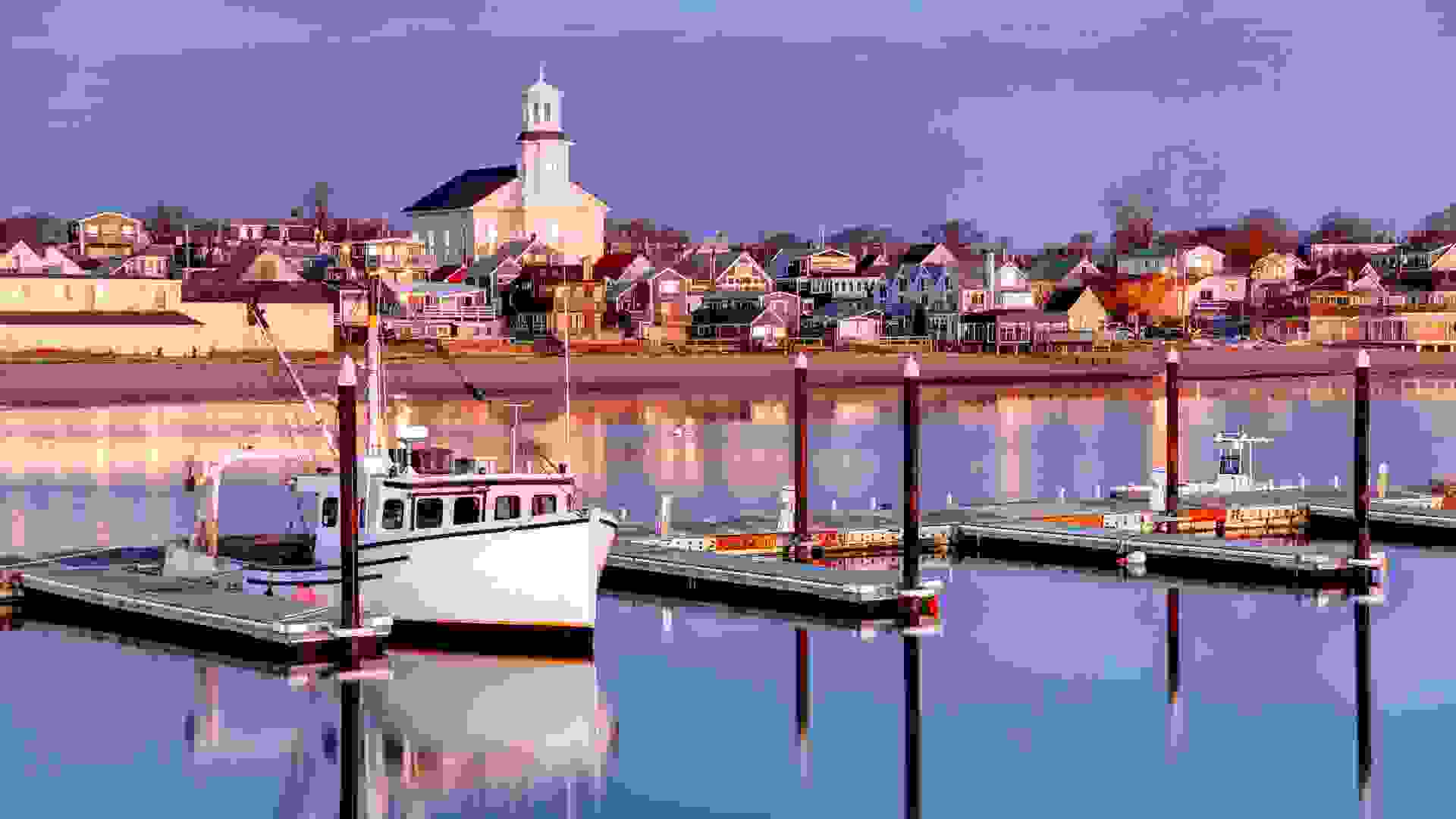 Cape Cod, Massachusetts
Pack your lunch and spend one day at the Cape Cod National Seashore. A day pass is $25 and allows you access to all six of the park's beach parking lots — your gateways to sun, sand and sea.
The other day, go exploring around the town and surrounding area where you'll see plenty of historical sites and have the opportunity to witness an amazing sunset. Download the Cape Cod and Provincetown Full Tour, which contains a personal, fully-guided, turn-by-turn comprehensive audio tour that uses GPS to detect where you are and plays relevant information automatically. You can get it from the App Store for $6.99. It's also available on Google Play.
Lodging can be pricey, but some affordable deals can be had. For example, Viking Shores Motor Inn, which is rated as "Very Good" on Booking.com, offers a weekday, two-night stay for around $325 after taxes and fees. Plus, a continental breakfast is included and the travel website's Genius Discount is also applicable to your booking, which can save you even more money. 
If you opt for the continental breakfast at the motor inn both mornings, you'll only have to spring for lunch and dinner. Luckily, the area is packed with plenty of cafes, diners, bakeries and ice cream shops that can help you eat on a budget.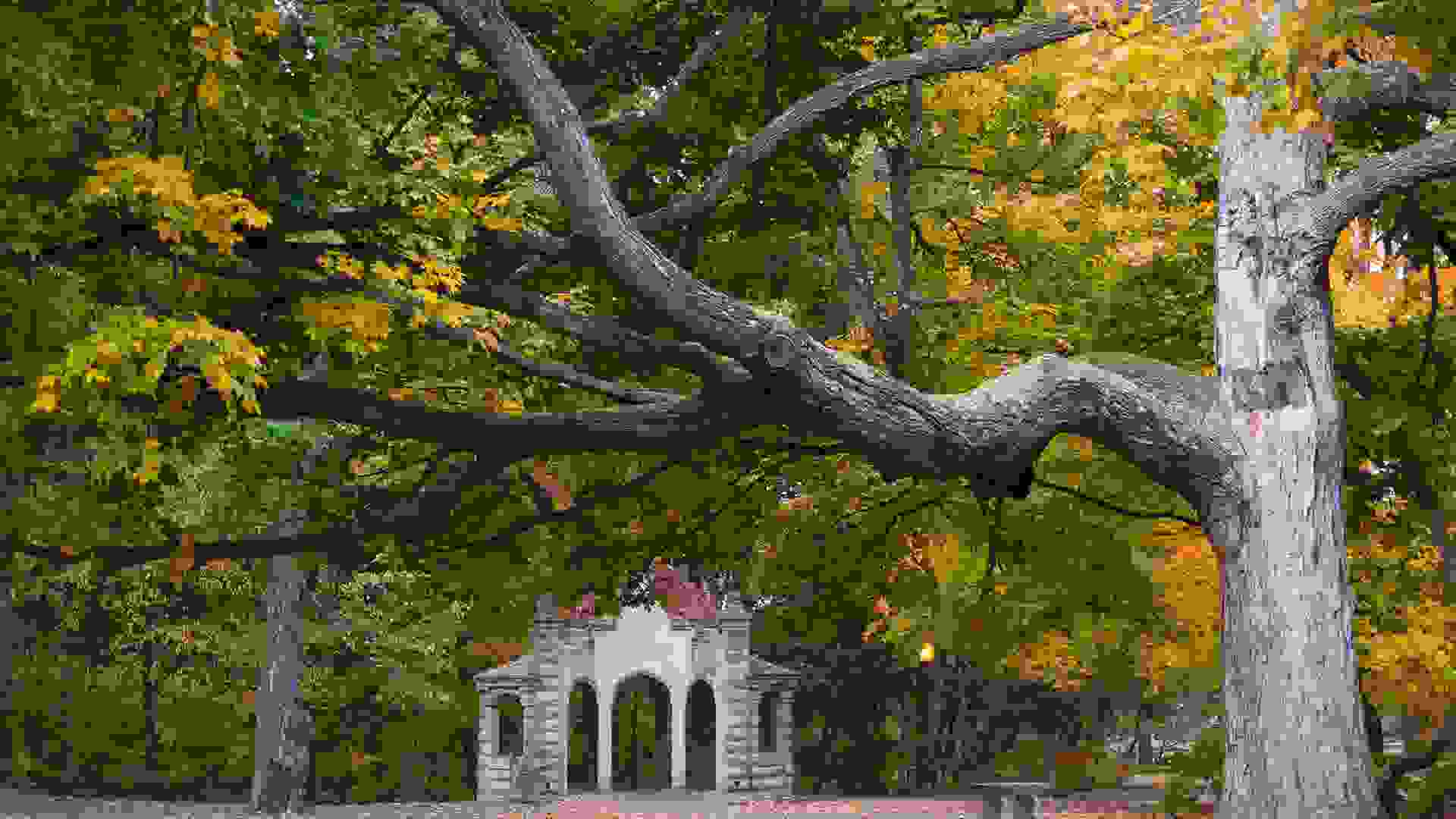 Brown County, Indiana
"Brown County, Indiana is located about an hour south of Indianapolis but feels worlds away, " said Howard. "Weekend nights in Nashville, Indiana tend to be pricey and sell out quickly, but hotel rooms in nearby Bloomington (only half an hour drive) can range from $110 for a Comfort Inn to $150 for a Holiday Inn Express. If you can snag a hotel that offers free breakfast you can save on at least one meal each day."
Howard continued, "Brown County State Park is full of fun hiking trails, and admission is $7 for Indiana residents and a bit more for out of state. Another fun and free option is to shop downtown Nashville, IN. The village is full of dozens of gift shops with just about everything you can imagine. If you can keep your purchasing under control you can easily spend an entire afternoon wandering the streets without spending a dime. Find street parking a few blocks away and you won't have to pay to park."
"There are several delicious choices for meals, and prices will average $15-$20 per person, so very affordable. Just outside of Nashville are several distilleries and a winery where you can indulge in inexpensive tastings while learning a bit about the businesses."
Make Your Money Work for You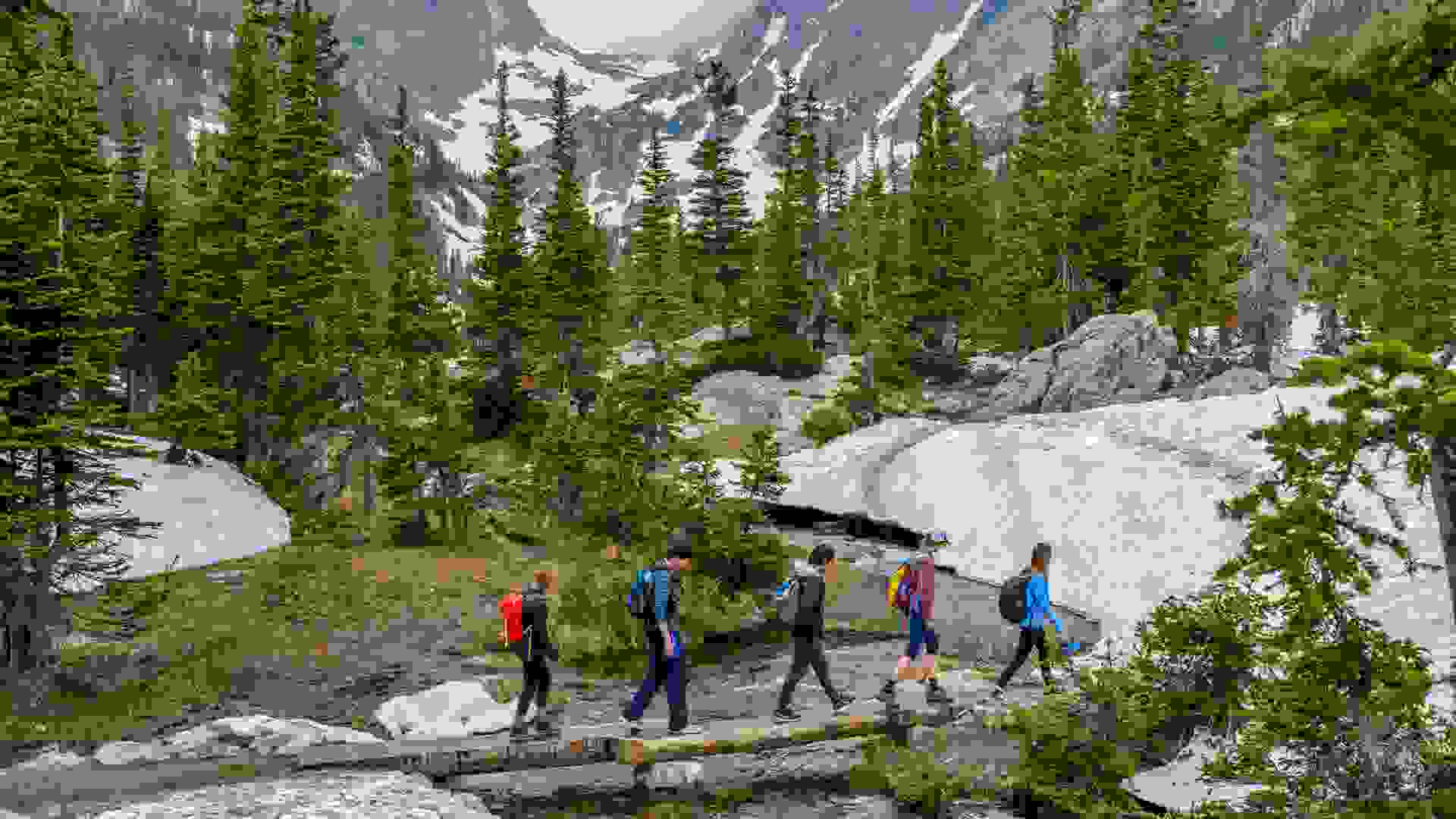 Estes Park, Colorado
Ashley Saunders suggested YMCA of the Rockies as a budget-friendly travel destination, which features two destinations in Colorado — Estes Park and Granby. 
"Estes Park Center rests on more than 850 acres adjacent to Rocky Mountain National Park," said Saunders. "Guests can enjoy a variety of adventures (many of which are included with your stay) such as fishing, rock climbing and guided hikes. Accommodations start at $89 a night and range from affordable hotel-style lodge rooms to private cabins."
"The Estes Park Center has several dining options, and lodge room rates include two meals per day in the cost. There is also a café that offers fresh bakery items, soups, sandwiches and snacks. Suggestion: Enjoy one or two buffet-style meals per day, then supplement with smaller fare from the café as needed."
Saunders said that while you can enjoy activities, dining and lodging without ever leaving Estes Park Center, there is a shuttle down the mountain to Estes Park where you'll find a walkable main street featuring boutiques, local restaurants and more.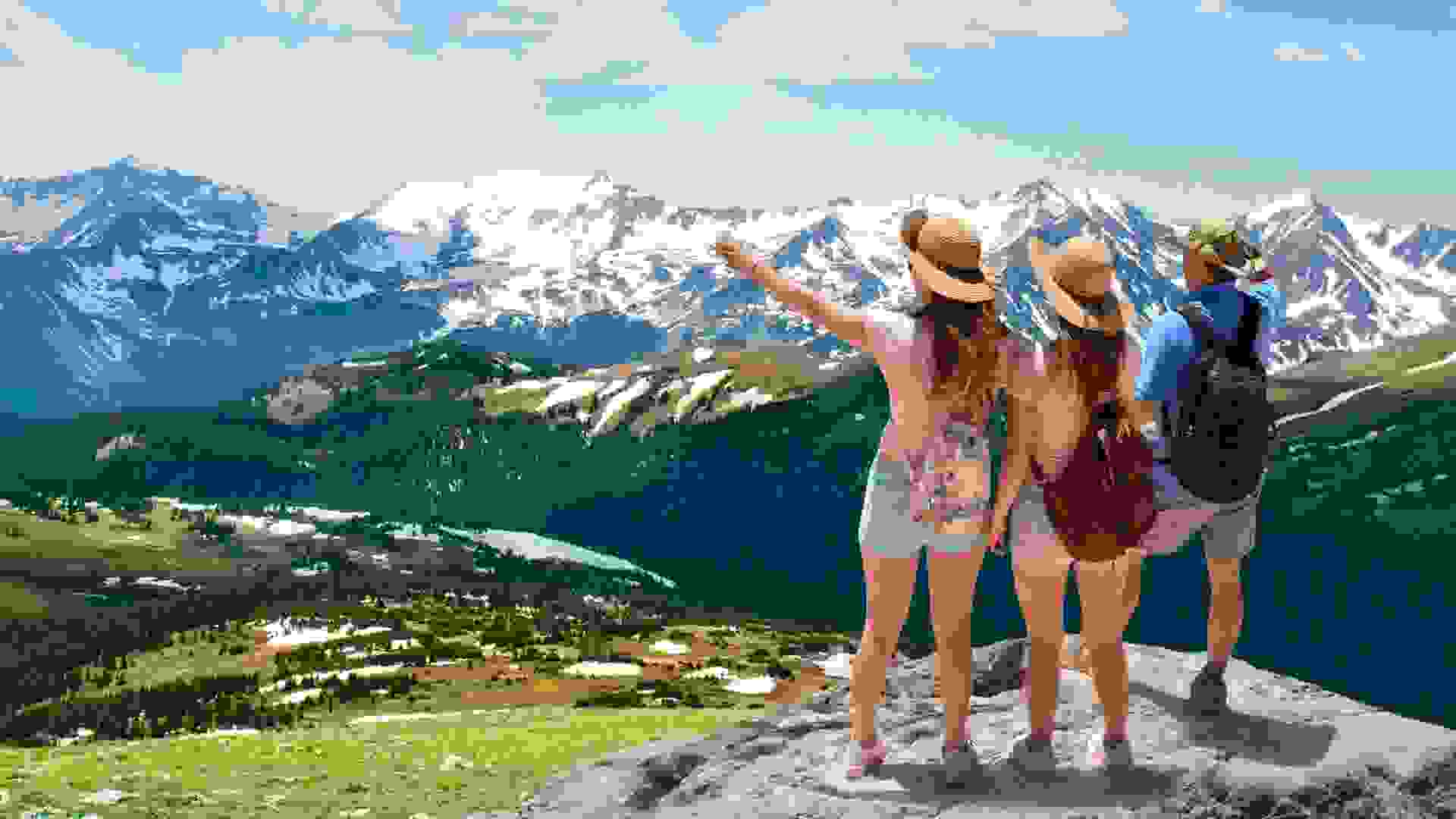 Granby, Colorado
Saunders also suggested Snow Mountain Ranch in Granby, Colorado, located near Winter Park Resort. "Guests will enjoy a number of activities included with their stay — miles of hiking trails, fishing, rock climbing, ziplining as well as the Snow Mountain Ranch summer tubing hill, a favorite summer activity and the only one of its kind in Colorado."
Saunders said that this destination features hotel-style lodge rooms starting at under $100 per night, and campsites are available on the property as well. And like the Estes Park location, guests will receive a meal voucher for The Commons to dine onsite, which features a buffet for breakfast, lunch and dinner. There is also a grill where guests can dine. 
Make Your Money Work for You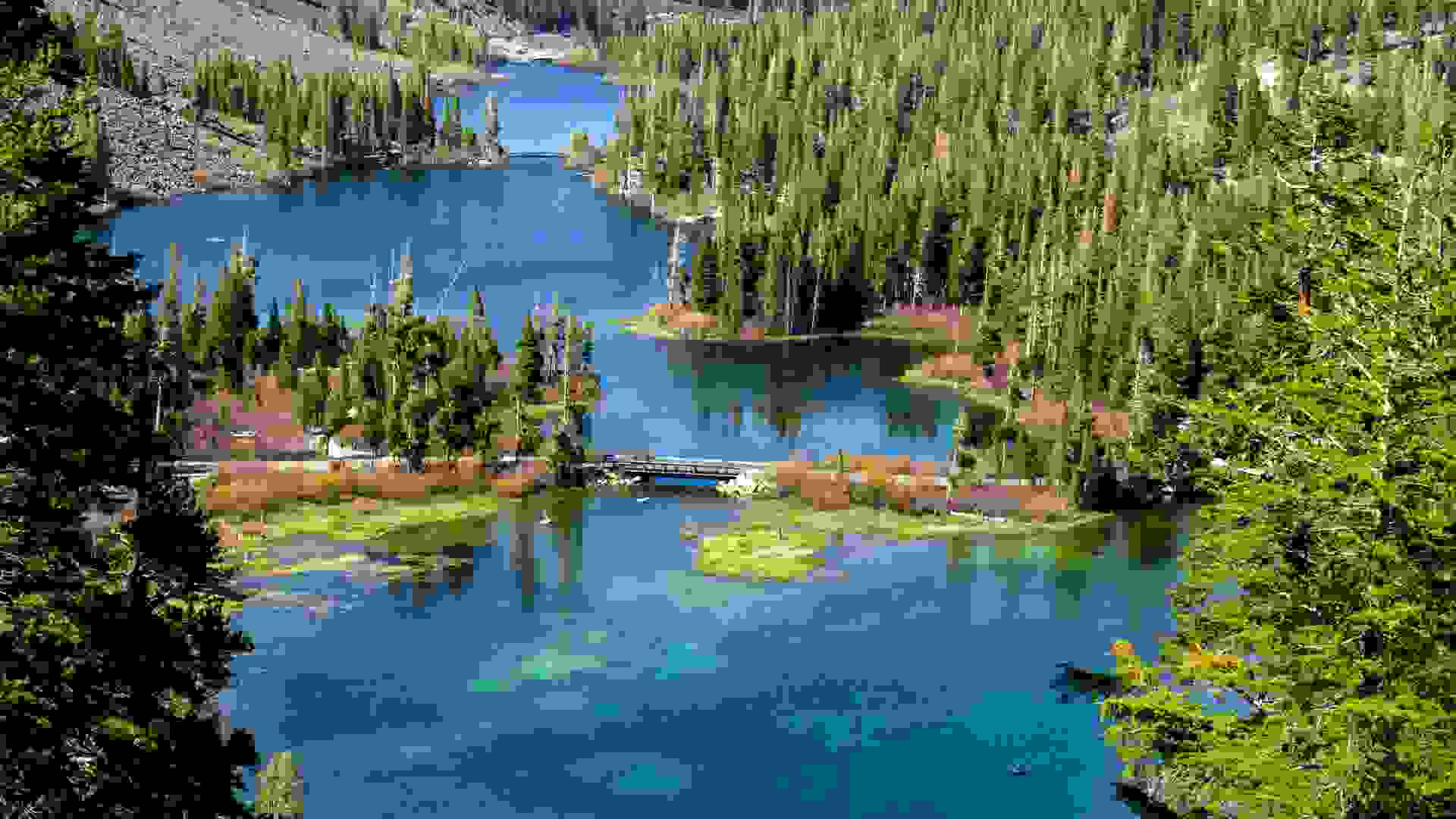 Mammoth Lakes, California
"One of our team members at VacationRenter recently went on a road trip from San Francisco to Mammoth Lakes, California, and calculated the actual cost of the entire weekend trip for a three-day weekend," said Health Hammett, CEO of VacationRenter. According to Hammett, the breakdown of costs came to $318.88 per person:
Vacation rental (3 nights): $159.00
Groceries (snacks, meals, drinks): $69.93
Gas from San Francisco: $38.50
Drive-thru meal, on the way there: $11.16
Dine-in meal, on the way back: $40.59
Exploring Mammoth Lakes: $0
It's important to note that if you'd like to save even more, the breakdown above can be lowered in two ways: The first is you can opt to reserve a campsite or find a cheaper vacation rental on VacationRenter for one to two nights instead, and the second is that you can save about $50 per person if you don't stop for food on the road by packing your own snacks.
Hammett also said that there are many low-cost activities to do in the Mammoth Lakes area — such as hiking and exploring the Inyo Craters, visiting the Devils Postpile National Monument and catching a sunset at Minaret Vista.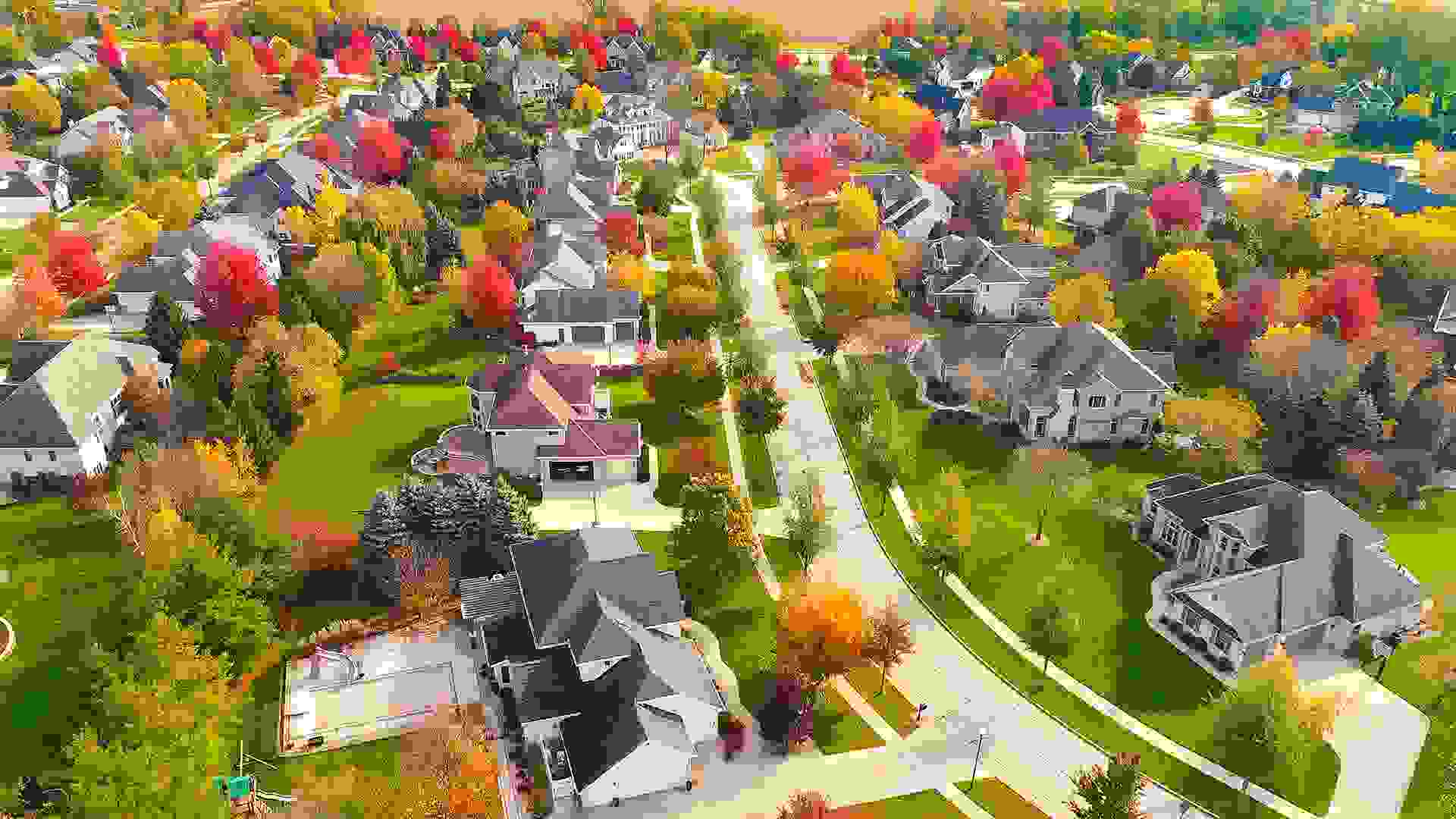 Fox Cities, Wisconsin
Mickala Brown, who works with the Fox Cities Convention and Visitor's Bureau, offered these details for a cheap getaway to the Fox Cities, which she said is a destination in the heart of Wisconsin that's under a five-hour drive from all Midwest hubs and about three hours from Chicago. 
Free activities include:
Visiting the downtown farm market every Saturday morning, which features fresh fruits and veggies, artisan jewelry, baked goods, street musicians, and fan favorites "corn-in-a-cup" and stuffed chicken wings from local food vendors.
Exploring the colorful murals, sidewalk poetry and sculpture on foot while visiting the downtown merchants.
Jumping on the free trolley that travels between the riverfront and downtown.
Hiking, running, walking or biking the numerous trails along the Appleton riverfront that offer stunning views of the Fox River.
Affordable lodging options include:
Copperleaf Boutique Hotel & Spa, located in downtown Appleton: This charming hotel models a family-owned European hotel and offers a warm and inviting atmosphere. Rates start at $160 a night.
Hilton Appleton Paper Valley, located in downtown Appleton: This hotel is within walking distance of over 65 bars and restaurants. Rates start at $134 a night.
Brown also mentioned Houdini's Escape Gastropub, Miss Brown's Fine Foods and SAP Brunch, Brown Bag & Bakery as places to eat with meals starting at $12. And for getting around town, there's Valley Transit, which offers $4 unlimited bus rides for one day.
More From GOBankingRates
About the Author