The 10 Best and 10 Worst Deals in Hawaii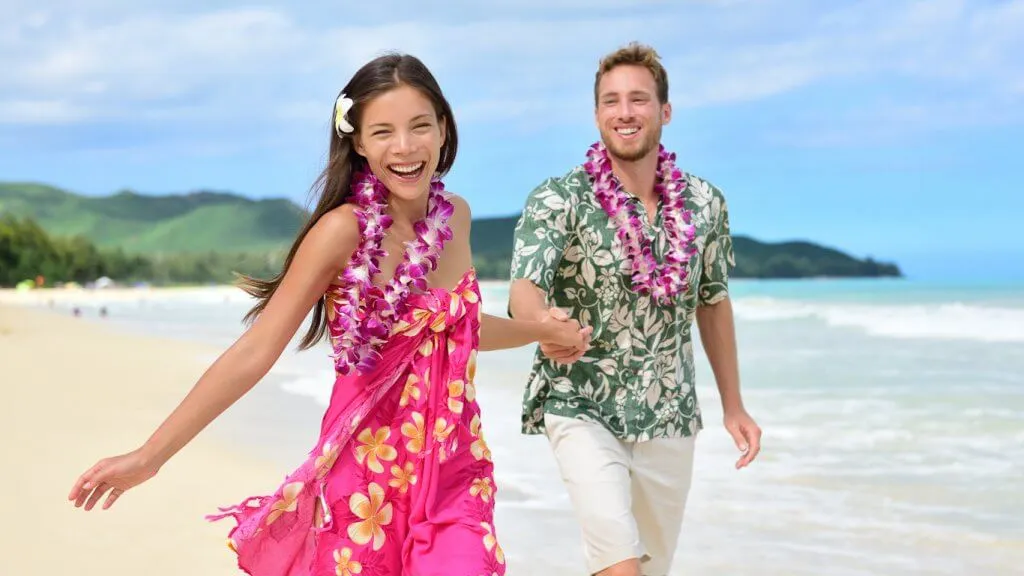 A Hawaiian vacation is not cheap, so you want to make sure you use your money wisely. That means taking advantage of deals and steering clear of tours, activities and services that have you doubting you're in paradise.
From shark dives to jet ski rentals, click through to see which activities are worth the cost in Hawaii.
10 Best Deals in Hawaii
Here are 10 reasons to call Hawaii paradise. Click through to find the best deals in Hawaii so you can plan the perfect getaway.
Kayak and SUP Rentals
The large, vibrant bay off the beach town of Kailua, on Oahu's east side, is an ideal spot to kayak or stand-up paddle (SUP) when the weather is right. Check Groupon to score a full-day kayak or paddleboard rental for $27 from Hawaiian Watersports.
One word of advice: The east side, where many of the rentals are, is the windward side. That means the wind blows onshore. So, unless you enjoy battling a stiff trade wind, choose a day when the winds are light to moderate, or hit the south shores.
Make Your Money Work for You
Atlantis Submarines
Atlantis Submarines tickets rarely, if ever, turn up on Groupon or LivingSocial, and there's a good reason why. Even at the full price of $105 to $115, this is an awesome deal for the family. The company has subs operating out of Oahu, Maui and the Big Island. If you have kids, this activity is perfect.
One suggestion: If you go out of Waikiki, pay the extra $10 for the premium tour, which takes place on the 64-passenger Atlantis XIV, the world's largest hi-tech passenger sub. An adult with a child only pays $125.
But don't worry if you can't book the premium package. Both it and the other 48-passenger subs in the fleet dive to 100 feet — some over plane wrecks — and tours last longer than an hour, so you won't be disappointed.
Surf Lessons
It's almost mandatory to try surfing when visiting Hawaii. After all, it's the birthplace of the sport. Those who are tempted to rent a longboard at Waikiki to paddle out solo might ask: How hard could this be? Answer: Very. There's a good likelihood you won't even catch a wave.
Do yourself and the dozens of innocent targets around you a favor and pay the $80 for a surf lesson. On the famed North Shore, you can't do better than Uncle Bryan's Sunset Suratt Surf Academy, which has SUP lessons, too.
Uncle Bryan Suratt is a legend in the sport, and his staff members are all accomplished and full of the aloha spirit — the reason you came. In Waikiki, try Hans Hedemann Surf School and get on your feet your first day for $75.
Make Your Money Work for You
Dive With Sharks
You know you want to swim with sharks — or you at least want to say you did when you get back home. And these days, it's pretty affordable.
You have two options: caged or cageless. Hawaii Shark Encounters offers a caged diving encounter for around $87, if you have a Groupon. One Ocean, meanwhile, lets you get up close and personal without the cage. That tour costs $150 per person. Both options leave from Haleiwa Harbor on the North Shore.
Kauai Marriott Resort
If you're looking for a $500-a-night resort for half that price, Kauai Marriott Resort is a good call, according to hotel rating and review site Oyster.com. In fact, it named Kauai Marriott Resort the No. 1 best value in Hawaii.
The site notes that this family-oriented resort was renovated in 2009, has five reasonably priced restaurants, flat-screen TVs in every room and the largest single-level pool in Hawaii. It also has a Jack Nicklaus-designed golf course and is situated on a beach-fronted bay with both surfing and kayaking options. Special bonus: Dolphins frequent the bay, too.
Certified Scuba
With 120-foot visibility, warm water and tropical fish, Hawaii is a beautiful place to scuba drive. If you play your Groupon cards right, you could score a scuba course for as low as $155. That includes round-trip transportation and equipment.
Swap Meet Souvenirs
If you plan on buying any Hawaiian souvenirs for yourself, or to bring back for friends and family, avoid high-priced hotel souvenir shops.
Instead, make a day of it and visit the Aloha Stadium Swap Meet, located about 20 minutes outside of Waikiki. Open Wednesday, Saturday and Sunday from 8 a.m. to 3 p.m., this is the spot to save big on everything from ukuleles and Hawaiian doll clothes to food items.
Stargazing on Mauna Kea
Check out one of Hawaii's lesser-known sightseeing spots. The eight-hour Mauna Kea Summit Adventures package includes pickup from sea level, then a drive to the summit, stopping at the visitors center along the way to learn about the volcano and giant telescopes. And it's a great deal at a little over $200 per person.
The last half-hour to the top is by four-wheel drive. You'll also be provided with Arctic-style parkas and gloves, a lasagna dinner and tea and coffee during the nighttime stargazing portion of the tour, when guides use lasers to point out constellations.
Byodo-In Temple
A vacation to Hawaii is supposed to be relaxing. So consider visiting the Byodo-In Temple, a regal Buddhist retreat located in a lush landscape named Valley of the Temples, after its towering mountain arena.
Located on the island's east side, this spot invites you to spend a serene few hours among zen gardens, koi ponds and beautiful architecture. Admission is $5 for adults, $4 for seniors and $2 per child — cash only. Make a day of it and visit Kailua Bay or hit a North Shore food truck for lunch.
Waikiki Banyan Parking
With some Waikiki hotels charging $40 plus tax per day for parking, your parking bill could be more expensive than your rental car fee. That hurts. But there might be a better alternative.
The centrally located Waikiki Banyan is within walking distance of many hotels and has 24-hour parking — including in and out access — for $20. Or, if you are visiting a hotel, the beach or shops, try the meters at Marina Parking near the west end of Waikiki or Kalakaua Avenue.
10 Worst Deals in Hawaii
Not everything in Hawaii is as wonderful as the weather. Here are 10 of the worst deals in Hawaii that don't live up to the Aloha State's welcoming reputation.
Jet Ski Rental
When you picture tearing around the crystal-clear waters of Hawaii on a jet ski, and stopping for a snorkel and lunch, the $89 to $134 per 45-minute rental fee for two might not sound awful.
Unfortunately, Hawaii has such restrictive jet ski rules and regulations that renting a jet ski is far from a dream scenario. The state has set up very small areas for jet ski rental companies. So you'll be buzzing around in circles, ad nauseam. Put the money toward getting to know some sharks instead.
Gas
With Hawaii coming in at No. 2 for highest average gas prices, according to a GOBankingRates study, filling up that rental car might cost as much as renting it in the first place.
According to GasBuddy, the average price for a gallon of gasoline in Hawaii is $3.24. That's over a dollar more than the least expensive state, Oklahoma ($2.15). Not exactly ideal for your perfect road trip.
Snorkel Rentals
Most of us don't own our own snorkel equipment. And while there are plenty of places to rent this stuff in Hawaii, doing so will cost you a pretty penny.
Renting a mask, snorkel and fins will cost around $10 a day, or $38 or more per week in the Aloha State. Instead, you can get brand-new equipment for as little as $32 at Walmart. That's a much better price for fish gazing.
1,000-Foot Parasailing
Some parasailers love to get really high — especially in the waters right off Waikiki, with Diamond Head as a backdrop and, in season, whales cruising by below. But do yourself a favor and save some bucks for the post-parasail party.
Instead of choosing the 1,000-foot rope for $90 per person, from places such as Diamond Head Parasail, visit Groupon and buy the $81 parasail package for two from the same company. This is for a 500-foot line but because of the slack and angle, you probably won't notice the difference in height. You'll get the same Diamond Head view and same whales for less than half the cost.
Full-Day Bus Tours
Whether you are stuck behind them or riding on them, these all-day bus tours are no fun in Hawaii. They might sound great, with descriptions of a full day of enjoying ocean views and visits to historic sites like the North Shore, Diamond Head, blowholes and more, but the $98 reality is very different.
In fact, "visiting historic Sunset Beach" means stopping, standing for 10 minutes and boarding again. So unless your favorite part of the tour is the hours of air-conditioned bus riding, you might want to skip them.
Airline Surfboard Baggage Fees
If you're any kind of surfer traveling to Hawaii, you're probably looking forward to one thing: the world-renowned surf. But with many airline baggage fees for surfboards costing between $100 and $200 each way, you might want to leave your board at home and opt to rent one during your trip.
Oahu's Hawaii Surfboard Rentals rents a variety of boards — from short to long and even SUPs — starting at $50 for two days. They also deliver for free around the island. You might give up a little performance, but the mai tais you can buy with the savings should cheer you up.
Foodland on North Shore
Food is definitely expensive in Hawaii, but this Foodland has taken things to the next level.
The market's position as one of a few grocery stores on the famed North Shore of Oahu allows it to charge some outrageous prices for things that are a fraction of the cost across the island in Honolulu or at Costco. So, if you plan on booking an Airbnb or other rental with a full kitchen, seek out stores where you can save on grocery costs.
Resort Fees
It used to be that you'd pay hundreds of dollars for a 100-square-foot hotel room — and the bad coffee, newspaper and use of pool towels was included. Now, it's common for resorts to charge a mandatory resort fee of up to $40 for things you might not even want.
Some hotels even list wake-up call service and local calls as reasons for the fee. So, next time you find a room for cheap, make sure you're not going to get hit with a bunch of hidden fees.
Island Hopping
Years ago, it was financially painless to visit a few islands in Hawaii on one vacation. Spend a few days on Oahu, a few on Maui and then check out the Big Island on your bounce back to the mainland. Unfortunately, those days are long gone, with inter-island flights now priced in the hundreds of dollars due to deregulation and a lack of competition.
The good news is there are direct flights from the mainland to all four of the main Hawaiian Islands. So, pick your paradise and fly direct.
Guided Snorkel Tours
Like snorkel rentals, guided snorkel tours might sound like a great idea. Unfortunately, most of them are just not worth it. You'll be stuck with many other beginner snorkelers flailing their arms and kicking up a storm. Translation: Scaring away all the fish you want to see.
The good news is the islands have some amazing beginner-friendly, fish-filled spots, where you can calmly swim with sea turtles and reef fish for free. On Oahu, check out Shark's Cove — named for its shape, not its residents — and Hanauma Bay, which has a $7.50 park entry fee and a $1 parking fee.
On Maui, try the Ahihi Kinau Reserve, Honolua Bay or the Coral Gardens. On Kauai, try Poipu Beach on the South Shore and Makua Beach on the North Shore. On the Big Island, you can't beat the right side of Mauna Kea Beach.

BEFORE YOU GO
See Today's Best
Banking Offers