Booking Window for Holiday Travel Is Closing: 11 Expert Tips on Scoring Last-Minute Deals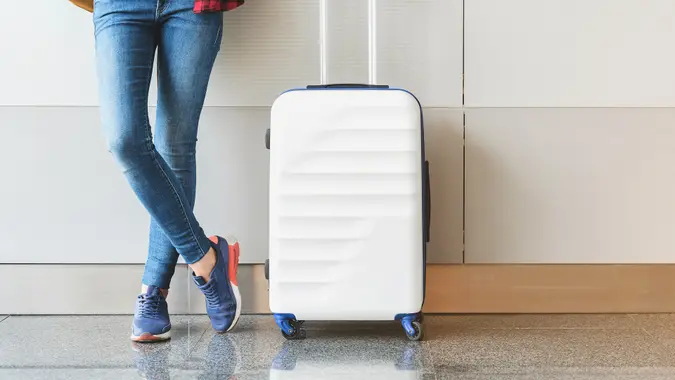 ©Shutterstock.com
With the holidays fast approaching, securing affordable travel plans feels urgent. However, rising costs may force many to tighten budgets. According to Coupa's latest data, 70% of consumers say inflation is negatively impacting holiday spending. Their survey found 32% plan to reduce travel costs this season by 24% on average.
While booking early once promised the best fares, scoring last-minute holiday travel deals isn't impossible with flexibility and insider strategies. We asked three travel experts for tips on finding budget-friendly options even at the eleventh hour.
Consider Alternative Destinations That Deliver Similar Experiences
"Go somewhere inexpensive but with similar qualities," said Henrik Jeppesen of Every Country in the World. "There is usually great alternatives to many expensive destinations." 
Rather than defaulting to costly spots like Hawaii or Caribbean resorts, research more budget-friendly places providing comparable amenities. For example, Mexico, Costa Rica or Puerto Rico can supply beautiful beach getaways for fewer dollars. 
Use Flexible Search Tools To Find Cheaper Prices
"Use a flight search engine like Skyscanner and search everywhere to find a cheap alternative to the trip you had in mind," said Jeppesen.
Unlike airline-specific search engines, tools scouring all carriers globally can uncover lower fares you'd otherwise miss. The best sites offer flexible date grids revealing the cheapest days. Search across a wide area, and consider nearby airports to uncover savings.
Make Your Money Work for You
Book Directly With Hotels and Look for Promotions
"Contact hotels directly for deals," Jeppesen said. Booking sites charge commissions raising prices, so calling the hotel you want can secure unpublished discounts. 
Ask if they offer any last-minute or advanced purchase promotions. For example, "Stay X nights, get the last night free." Websites don't always reflect these specials.
Use Rewards Points and Credits Before They Expire
"If you've been saving up travel rewards all year, now may be a great time to cash them in," said flight expert Megan Johnson of FareDrop.
Johnson also recommends utilizing airline and card annual travel credits before they vanish at year's end. If you already hold travel points and credits, capitalize on them to offset holiday costs.
Set Price Drop Alerts and Get Notifications of Deals
Johnson suggests setting custom Google Flight alerts for preferred routes. You'll get emails if prices dip below your target threshold.
She also advises using deal notification services like FareDrop.
"You can set your preferences to a specific time frame and region you're looking to travel to get targeted deals," Johnson said. 
Travel on Holidays for Big Savings
"If your schedule allows for it, travel on the holiday itself," Johnson said. "Most people want to get there earlier, causing prices to drop on the actual holiday."
So if your celebration allows, flying on Thanksgiving or Christmas Day can offer major savings compared to peak pricing on heavy travel days before and after.
Make Your Money Work for You
Book Refundable Rates in Case Lower Fares Emerge 
"Take note of change fees," Johnson said. "Often it appears you are saving money by booking a nonrefundable fare, but if you're still deal shopping, you may be missing out on savings."
Paying a bit more for a fully refundable ticket gives flexibility to rebook at lower fares if they emerge. Some airlines like Southwest don't charge change fees, making rebooking easy if prices drop.
Target Midweek Travel Dates for the Biggest Discounts
"As a rule, most rates for hotels and airlines are higher during the weekend," said Sophie Coderre of TravelPirates. "If it's a possibility for you, it could score you some really good prices." 
Business travelers primarily occupy Monday-Thursday flights, leaving more availability and rock-bottom pricing over weekends. If your plans allow, flying midweek can realize substantial savings.
Check Rates Again Right Before Travel and Rebook If Lower
"Many hotels will lower the prices for the upcoming few days, so it's always a great strategy to check a few days before your vacation," Coderre said.
If the rate drops, quickly rebook at the lower price. Coderre recommends booking refundable rates to capitalize on last-minute rate drops without penalty.
Follow Travel Brands on Social Media for Exclusive Promos
Follow airlines, hotels and deal services on Facebook and Instagram to get alerts on limited-time sales, especially leading up to holidays. 
Make Your Money Work for You
"These channels are great ways to hear about promotions and last-minute deals first," Coderre said. "Don't forget: you don't have to follow these brands forever. If you don't like their content, you can unfollow them after you've booked your vacation."
Last-Minute Deals Exist With Flexibility 
While holiday airfares and hotel rates continue climbing, our experts confirm deals still emerge, even at the eleventh hour. By utilizing targeted search tools, booking refundable rates and following social media, budget-conscious travelers can uncover major last-minute savings. 
"Although conventional wisdom tells us it's better to plan ahead for vacations," Coderre said, "sometimes booking a last-minute vacation means big savings."
This holiday season, think outside the box and pounce when you find a promotional deal that fits your budget. With creativity and perseverance, you can still land affordable festive getaways.
More From GOBankingRates