Don't Buy Airline Tickets Too Soon: When Should You Book?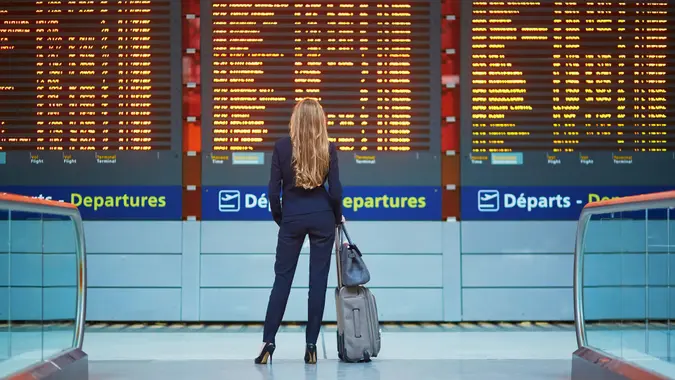 encrier / iStock.com
Summer's in full swing, and that means you've probably already made your travel plans, made your reservations and bought your tickets for the season. But that doesn't mean you're done with traveling for the year. After all, the holiday season is coming in a few short months. And then there's next summer's travel season to think about.
As many longtime travelers know, it's generally a good idea to start planning your trips ahead of time. But there is such a thing as planning too far in advance, particularly when it comes to getting airline tickets. Some people buy their tickets early in hopes of saving money and, while this is often what happens, it's also possible to purchase your tickets too early.
Here's what to consider when buying airline tickets, and why you might not want to do it too far ahead of time.
Should You Purchase Airline Tickets Well in Advance?
Buying airplane tickets many months ahead of your trip could be cost effective, but not always. Even if you find a great deal now, there are several things to consider before you finalize your purchase.
For one, things can happen that are outside of your control — such as a global pandemic that prevents you from taking your trip. More personal things, like a sudden illness in the family or the birth of a child, could also impact your ability to take your trip. And, unless you have travel insurance protection that covers these types of changes, you could lose out on your purchase.
Make Your Money Work for You
I'm a Travel Agent: 7 Costliest Mistakes People Make When Planning Vacations
"Buying airline tickets well in advance can be both good and bad, depending on what side of the coin you look at," said Melissa Middlestadt, travel expert and writer at My Beautiful Passport. "If you buy on a flight sale that's far out, you can score some flight tickets for cheap. I bought tickets in June 2023 for flights in April 2024 for Thailand for under $1,000 round trip. Deals like that haven't been available much in the last few years.
"On the other side, it can be bad to buy far in advance if you choose an airline that might not be around by then or a pandemic hits," Middlestadt added. "I bought flights in November 2019 for flights in September 2020 for Japan, and we all know what happened in 2020, so I missed out on those."
Mac Steer, owner and director at Simify, also weighed in on this, saying that buying tickets too early isn't necessarily a bad idea but that you should know what you're doing.
"If you buy your tickets in advance, you can get really good deals on flights," Steer said, "but if you're not sure what's going on with your travel plans, then buying in advance can be a waste of money."
Buying Airline Tickets In Advance Could Cost More
It's also possible to spend more money on airline tickets if you buy them too early.
"This is because airlines work on a yield management model, which means they set prices based on their expectations of how many seats will be sold at each price point," Steer said. "If they anticipate a lot of demand for a flight at a certain time, they'll increase the price so that only people who really need to fly will pay it."
Make Your Money Work for You
On the other hand, if an airline estimates that demand will be low, there's a higher chance it will reduce the ticket prices to encourage more people to buy.
"This means that if you buy your ticket early and there's a lot of demand for that flight," Steer said, "you could end up paying more than if you'd waited until closer to the date of departure."
Ways To Save Money on Airline Tickets
Knowing the right time to purchase airline tickets is a big part of saving money on your trip, but there are several other methods to cut costs the next time you travel. Here are just a few:
Set up travel alerts. "I buy [airline tickets] and then set a Google alert for that same flight," said Colleen Kelly, host at PBS Family Travel with Colleen Kelly. "If the price goes down, I can call the airline and they will refund the difference. I've done this numerous times. I also use the Hopper app and enter my details of when I would like to fly. This is helpful, especially if you have flexibility, to find the best deals on all different airlines."
Stay flexible. "Some of the best ways to save money on booking airline tickets are to be flexible with your travel dates and buy during flight sales," Middlestadt said. Sometimes, all you need to do is change your departure date by a day or two or switch to a nearby airport to save some money.
Check out several airlines. A lot of airlines compete with each other on pricing, but that doesn't always mean you're getting the best deal. Shop around among different airlines to see whether you can find a better deal.
Consider alternative transportation. Flying might be your only option for an international trip or if you're going from one side of the country to the other. But if you're staying closer to home, or if you're visiting an area with excellent rail or metro transportation, consider these potentially cheaper options instead.
More From GOBankingRates