17 Hidden Expenses to Watch Out for When Vacationing in Yosemite

9 min Read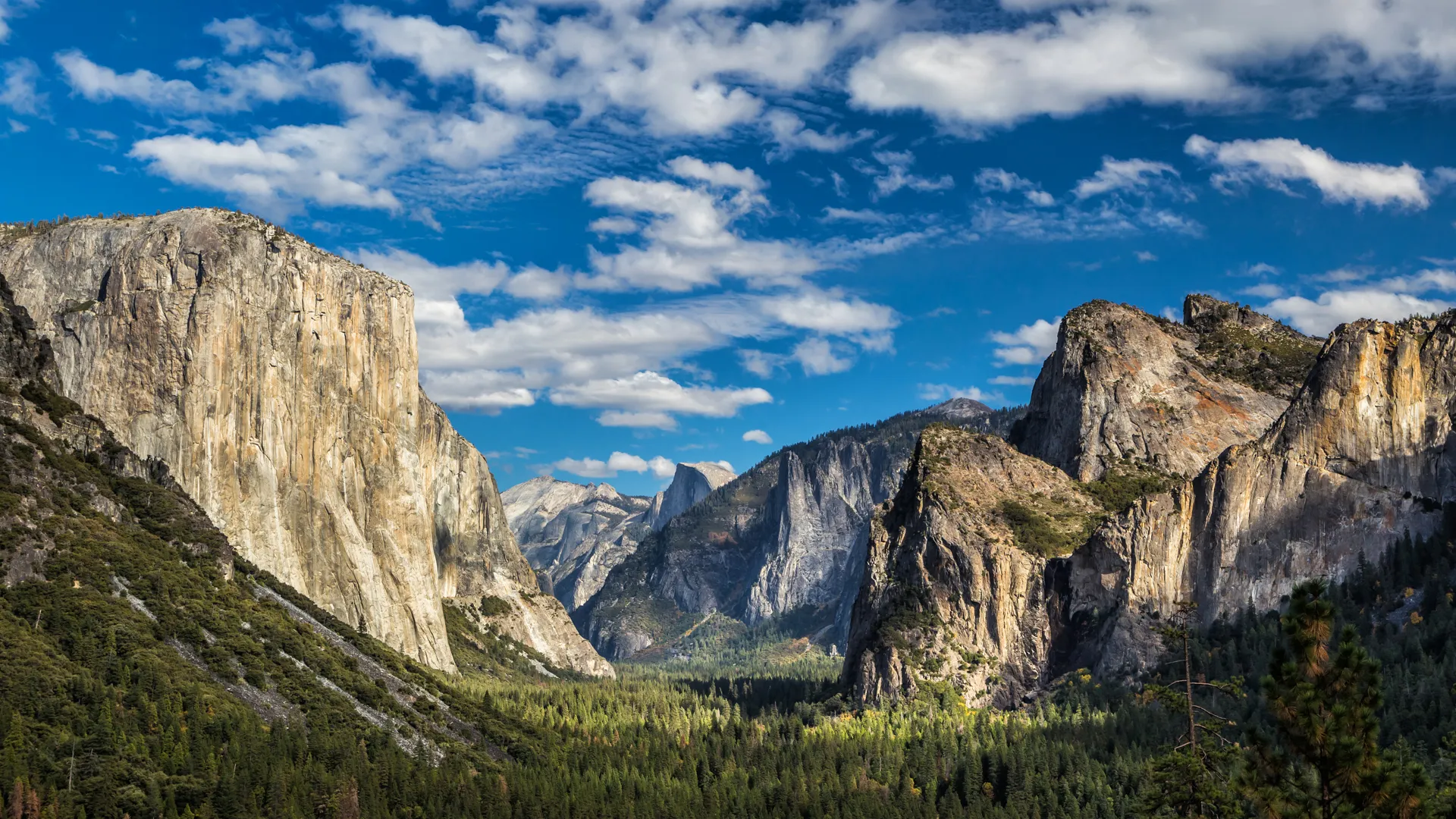 Yosemite National Park is one of those places you visit, then wonder if what you saw was real. It has massive, ancient sequoia forests, thundering waterfalls, snaking rivers, flowering valleys and towering granite cliffs, all nestled in California's Sierra Nevada Mountains.
Yosemite is consistently one of the five most highly trafficked parks in the country, drawing 4.2 million visitors in 2015. With that kind of popularity, the park needs to be a well-oiled machine to handle the visitors that flow in each year.
Because it's a national park, designed and protected for public use, the general perception is that visiting the park is cheap — or at least a cheaper option than a standard resort. However, if you're not careful, national parks fees can add up, and the unexpected expenses can get you. Find out which hidden expenses at Yosemite can potentially blow your budget.
1. Entrance Fees
You can't simply drive into Yosemite — nor walk, bike or ride a horse into it — without forking over some cash. Fees range from $15 for persons 16 and older arriving on foot, to $30 per car.
If you arrive by the Yosemite Area Regional Transportation System (YARTS) bus, which runs from several California towns into the park, your fee is rolled into the cost of the ticket. Passes allow you to enter and re-enter as many times as you want within seven days. If you're staying longer than that, consider getting a $60 annual pass.
2. Camping Costs
Camping is not free anywhere in the park, whether you're out in backcountry or in the popular Yosemite Valley. Standard campgrounds have fees ranging from $6 to $26 per person, per night.
Most sites come with tap water — but not all of them do — and none come with showers. For that, you'll also have to pay.
Make Your Money Work for You
3. Shower Costs
Cleanliness is next to costliness. Depending on where you camp, a simple shower can cost you about $5, according to a park representative. There are showers in Half Dome Village and Housekeeping Camp, where canvas cabins or tents are set up for you — and they are only free if you are staying in those two places.
Campers staying in the rest of the park will have to pony up every time they shower. If you're traveling with a family, this could add up quickly.
4. Lodging Rates
If you're thinking that after the gear, the campground permit fees and the daily shower fees, it just makes more sense to stay in a canvas tent or lodge, think again. Housekeeping Camp and Half Dome Village run about $100 to $150 per night. Yosemite View Lodge is $207 per night and up, and the Tenaya Lodge at Yosemite is $436 per night and up.
Plus, these accommodations fill up fast. As in, there's little chance you will find a place to stay in the park this summer.
As an option, Stuart Thornton, author of "Moon California Road Trip," recommended the Yosemite Bug Rustic Mountain Resort, 26 miles from Yosemite Valley, with inexpensive lodging ranging from $75 to $155 per night. You could also consider staying in the mountain town June Lake, near the eastern entrance, where you can find inexpensive lodging options, he said.
5. Wilderness Permits
Even staying overnight in Yosemite's backcountry, the designated wilderness section, requires a little cash. Though the wilderness permits themselves are free, reservations are not. And due to the growing popularity of hiking in Yosemite, the park recommends you make a reservation as early as 24 weeks in advance.
It's $5 for a confirmed reservation, plus $5 per person. There's no charge for applying if you don't receive a reservation. The rules are a little complicated, so check out the Wilderness Permit Reservations page for more clarity.
6. Half Dome Hike Permits
Dubbed the Yosemite hike "you can't die without doing, and the one you're most likely to die while doing" by Yosemite Hikes, the park's most demanding trek also offers the best views, along with bragging rights for climbing the park's most iconic peak.
You start off walking in the mist of waterfalls and end up making a nearly vertical ascent on a cable trail. This requires an $8 permit and a little planning: The permits are assigned by preseason and daily lottery. This route also takes some major preparation and hiking gear, so do your research.
Make Your Money Work for You
7. Food Costs
Similar to a resort, food costs more in the park than outside of it. If you don't plan ahead for your food costs, you will wind up paying a little more. Luckily, the experts know their way around.
"Of course, there is the Majestic (formerly Ahwahnee) dining room, which is a very expensive meal," said John DeGrazio, founder of tour group YExplore Yosemite Adventures and a Yosemite National Park Centennial Ambassador. "But the queen and JFK have dined there in the past, so it at least has ambiance."
Thornton recommended stocking up on food before entering the park. Less than an hour southwest of Yosemite Valley, in Mariposa, High Country Health Foods and Café has organic and local produce, as well as freshly-made sandwiches.
"It's shocking, but one of the best dining options east of the park's Tioga Pass entrance is in a gas station convenience store," Thornton said. "Fill up your tank and your belly at the Tioga Gas Mart and Whoa Nellie Deli. The menu includes sashimi, lobster taquitos and buffalo meatloaf."
8. Speeding Tickets
Chatter online hints that speed limits are strictly enforced and tickets are pricey, according to SpeedTrap.org. Watch out for speed traps scattered around the area, where speed limits suddenly drop.
Besides the threat of tickets, it's important to watch your speed on these steep and winding roads for safety reasons. You don't want to wind up in a wreck.
9. Auto Repair
Breaking down on these roads is trouble. It will leave you pretty much stranded, and even the park said that you might be stuck for hours, depending on where you are. There is one garage in the park that provides 24/7 towing, but it's not ideal for major repairs.
"I once almost got stuck leaving a vehicle at the Yosemite Village Garage — which would undoubtedly have set me back a pretty penny," said David Page, author of "Explorer's Guide to Yosemite & The Southern Sierra Nevada." "But instead, I used my AAA premium membership to tow the vehicle all the way to Oakland."
Make Your Money Work for You
10. Fuel Costs
Like food, gas is more expensive in the park — by upwards of about $1 per gallon.
"Do not buy gas in Yosemite National Park if you can help it," said DeGrazio. "I recently had a trip where I miscalculated my mileage and was forced to buy gas at Crane Flat gas station … I believe I paid about $1.10 more per gallon than I normally pay in Sonora."
11. Tire Chains
If you plan to visit the park from November to March, you'll have to outfit your car — even your rental car — with tire chains. It will typically be required during this time period, and sometimes the requirement will be in effect as early as October or late as April, depending on the weather. Tire chains can cost $28 and up.
12. Fishing License
California requires all fishers over the age of 16 to have a permit, unless they catch-and-release. Costs vary, depending on your resident status and how long you want the license, but a one-day pass for both residents and non-residents costs $15.12. They can be purchased online or at a California Department of Fish and Wildlife field office.
13. Food Storage
If you are camping, you must store your food in either a food locker or bear canister at night. Food lockers are available throughout the campgrounds, Half Dome Village and Housekeeping Camp.
Where those are not available, you can rent a bear canister for $5 per week with a $95 deposit. Besides the cost of a bear roaming through camp, stealing your food and damaging your property, failure to follow the food storage rules could result in a $5,000 fine or revocation of your camping permit.
14. Bus Tours
If you arrive in the park without a car, you can easily make your way around Yosemite on foot, by bicycle or by bus — and mostly for free. However, if you want to travel up to Glacier Point, you will have to book a bus tour for a fee. Round-trip tickets to Glacier Point are $41 during the summer.
15. ATM Fees
Don't expect to find your bank here — there are no banks. Do expect to encounter places that prefer cash, especially for small purchases — although most places in the park do accept cards. The typical transaction fee is about $3, plus what your bank charges, according to Paul Whitfield's "The Rough Guide to Yosemite, Sequoia & Kings Canyon."
Make Your Money Work for You
16. Internet Use
Internet is spotty in the park — of course, since that's the point of being in nature — and cellphone coverage is spotty, though improving, DeGrazio said. There are a few spots that offer free internet, mostly to guests at hotels and lodges. However, all park visitors can log in for $5.95 for 24 hours in Yosemite Valley.
There are also some spots, such as Degnan's Café, that offer internet access for $1 per three minutes. The Mariposa County library branch also has limited, but free, access for those checking in infrequently, according to NPS.gov.
17. Medical Expenses
It's important to plan ahead for minor medical emergencies. Medical sundries, like bandages or pain medication, are going to be more expensive in the park. There is a medical clinic in Yosemite, but consultations for minor ailments cost $200, and medications are extra, according to "The Rough Guide to Yosemite, Sequoia & Kings Canyon."
About the Author