How To Cut Travel Costs by House-Swapping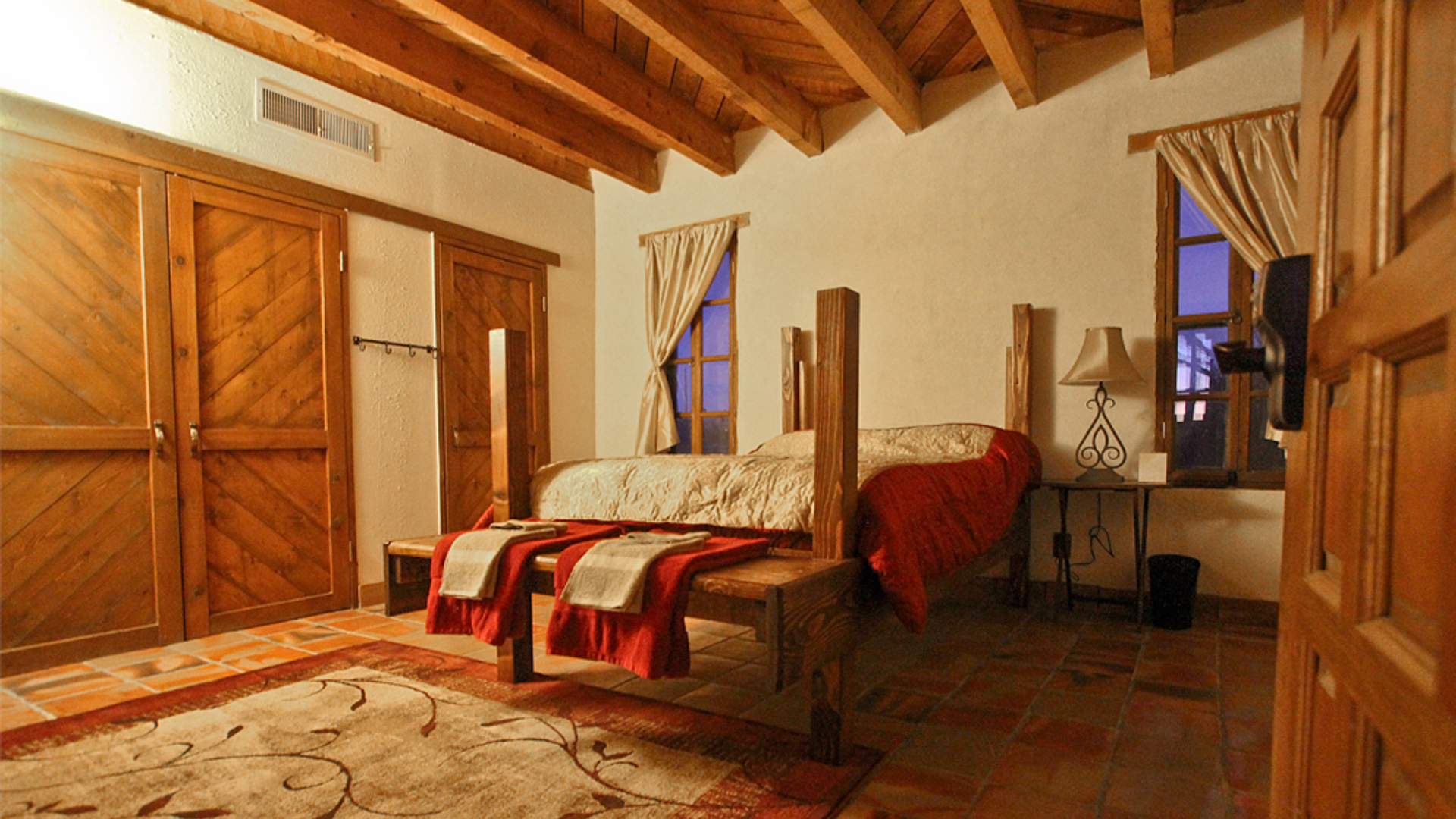 ©Courtesy of Glamping Hub
The joys of travel often outweigh the costs, but imagine how much more relaxed you could be if you didn't have to pay for lodging on vacation. With lodging costs running about $150 per night on average, according to Value Penguin (and much higher depending on your location), you can end up spending a lot of money just to have a place to lay your head and your suitcase. Instead, consider the benefits of doing a home swap, which can save you a lot of money.
Read: How Eco-Friendly Travel Can Save You Money in 2021
Learn More: How To Save Money on Rental Cars for Your Upcoming Trip
What Kinds of Home Swaps Are There?
According to ShareTraveler.com, there are a few different kinds of home swaps to consider, such as:
Simultaneous exchanges: This is probably the simplest, where each person or family simply vacations at the other's home at the same time.
Non-simultaneous exchanges. In this case, people visit each other's homes at different times; this may require having a second home or an alternate place to stay that you don't have to pay for.
Points-based swaps: Some companies allow you to earn points every time you host a swap, which you can then redeem for a swap when you're ready.
Hosted swaps: In this situation, you stay at a person's house while they are still in residence, and they host you, like an informal bed and breakfast. You may not get as private accommodations, and you will probably have to socialize, so this may not be for everyone.
Make Your Money Work for You
See: Travel Prep: 10 Financial To-Dos Before Going on a Trip
Choose a Legitimate Company
You probably don't want to just reach out at random to people you don't know very well for a house swap — instead, work with one of several companies that arrange these swaps, such as Home Exchange. Home Exchange charges an annual fee and has a network of over 400,000 listings in 187 countries, according to The Points Guy. You could also try Holiday Swap, which has a similar number of users and listings.
Be Flexible
In order to find something that really works, you may have to be flexible in both destination and travel time, according to The Points Guy — especially if you're swapping internationally. Seasons may not sync up and international travel can take a lot of planning.
Important: Why You Should Consider a Travel Agent To Book Post-Pandemic Travel
Spend Time on Your Agreement
You may be so excited to vacation in an Irish castle or an ocean paradise that you hurry to agree to the details, but don't be hasty, warns The Points Guy. Get clear on all the details: will you need your garden watered, or the garbage put out on a certain day? Make sure you think through everything that you'll need to do — and get very clear on your responsibilities in your own side of the swap — before you book your airline tickets or gas up the car.
Make Your Money Work for You
Reap the Savings
If you work out a home-swap vacation, figure out how much you would have spent on your lodging and any amenities that come with said swap (sometimes owners will offer up the use of a car, a pool or something athletic like a tennis court). By looking at the costs of local hotels, resorts and condos, you can figure out what you're saving — the longer you stay, the more you save. According to USA Today, a dental hygienist who swapped her home in Lake Tahoe, California, and her car with a Chicago family through Love Home Swap saved more than $8,000 on not just lodging and rental car, but on food, as they were able to use the full kitchen to cook rather than eat out.
Find Out: Flying vs. Driving: Which Is More Cost Effective for Travel This Year?
Be Smart
Of course, there are no guarantees. After you've interviewed the people you intend to swap with, you can only hope that they treat your home as they would their own. Having multiple upfront conversations is recommended, and sites like HomeLink offer up guidelines for a successful swap, with such tips as: describe your home honestly; leave it clean; clear away clutter and make space for your guests; get the terms of your exchange in writing; and leave your guests a welcome gift.
Make Your Money Work for You
More From GOBankingRates
Last updated: Aug. 31, 2021

Make Your Money Work for You