This Is the No. 1 Destination You Need to Visit in March
This Southeast Asian city is surprisingly affordable.
If you're craving a vacation in a warm-weather destination but don't want to pay thousands on hotel costs, consider booking a trip to Kuala Lumpur, Malaysia.
In 2018, GOBankingRates conducted a study to identify a dream destination for every month this year based on historical airfare trends from travel website Hipmunk, hotel costs in 2019 and the weather. Based on these results, Kuala Lumpur was deemed the No. 1 destination to travel to in March this year.
A city of contrasts, the capital of Malaysia is a melting pot of cultures with a savory culinary scene and impressive cityscapes where outdoor adventure is as prevalent as urban explorations. Keep reading to see why you should visit this Southeast Asian city, and check out this Kuala Lumpur travel guide so you can save money on your trip.
Click to See: The Best Travel Destinations for Your Money This Year
Airfare Will Be the Most Expensive Part of Your Trip — But There Are Ways to Save
At the time the study was conducted, GOBankingRates found that flights to Kuala Lumpur in March hovered at around $800 (based on historical data). However, you might be able to find cheaper flights if you do your research and compare airlines.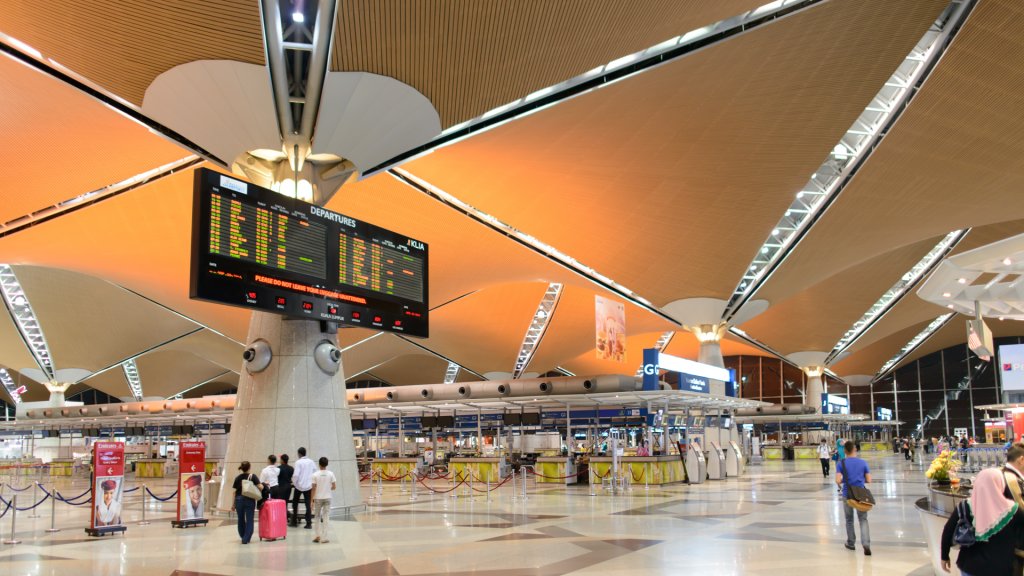 The Kuala Lumpur airport is one of the busiest international hubs in the world, which means that flights to Kuala Lumpur are plentiful and frequent. They are serviced by major airlines and discount carriers, so compare all your options before booking your flight. Cathay Pacific, Singapore Airlines and Emirates offer the most connections, according to travel website Skyscanner. However, Malaysia Airlines, Air Asia and Malindo Air are said to have some of the cheapest flights to Kuala Lumpur. But you might have a difficult time finding flights on these airlines in your departing city, so do your research beforehand.
If you're flexible with your travel plans and can book further in advance, you'll save the most on a Kuala Lumpur vacation. Sites like Google Flights allow you to view the entire calendar to find the cheapest dates to fly during the month. You'll also score better deals by comparing one-way fares on different airlines and by using a combination of miles and rewards if you have airline points accrued.

Try This: How to Use Google Flights to Score Affordable Travel
You Can Easily Find Affordable Kuala Lumpur Hotels
Believe it or not, you can find accommodations in Kuala Lumpur for as little as $30 per night — that's the average cost GOBankingRates found when conducting the study. However, you might even be able to find cheaper places to stay if you get creative.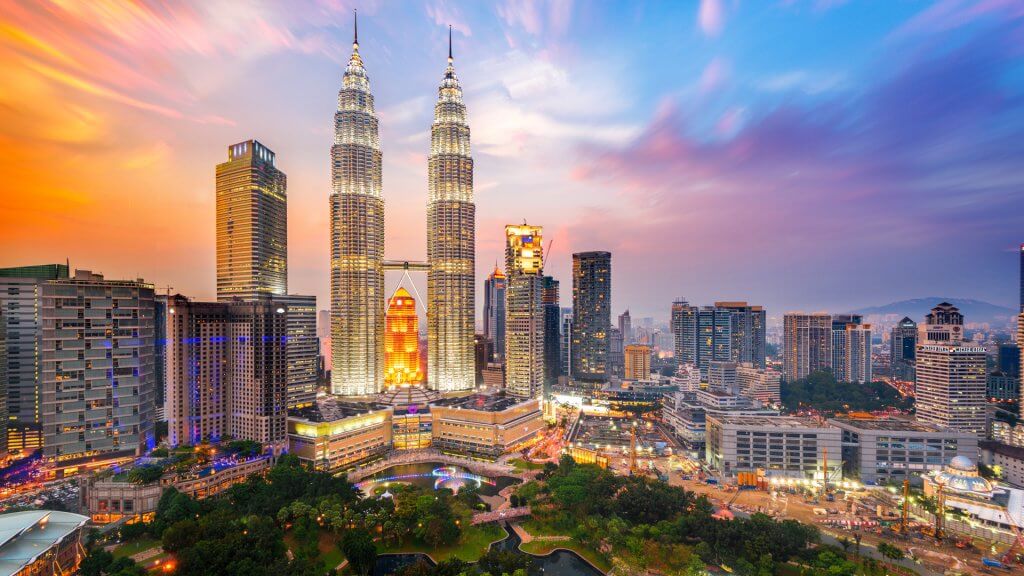 Kuala Lumpur hotels range from five-star to budget-friendly. When looking for cheap accommodations, always assess all your options — hotels, bread and breakfasts, and hostels. Kuala Lumpur is a backpacker haven so there are a number of cheaper options for those who don't mind dorms, basic accommodations or are considering longer stays.
You'll save the most by choosing a place that's easily accessible so always consider the neighborhoods, nearby attractions and transportation options. The Petronas Twin Towers in the Kuala Lumpur City Centre (KLCC) neighborhood are one of the tallest and most recognizable structures in the world. Accommodations around there will be the most convenient albeit pricey. According to Hotels.com, Bukit Bintang is also very central and a good place if you like being in the heart of the action.
There Are Plenty of Cheap and Free Things to Do in Kuala Lumpur
Despite being a sprawling urban hub, there also a number of green spaces to take advantage of — many of which are major Kuala Lumpur tourist attractions. The KLCC Park is essentially the Central Park of Kuala Lumpur, while Tun Abdul Razak Heritage Park is another beautiful outdoor space. Kuala Lumpur is the only city in the world to have a natural rainforest — the KL Forest Eco Park (formerly known as the Bukit Nanas Forest Reserve) — at its core. It's a beautiful and free botanic garden right in the heart of the city.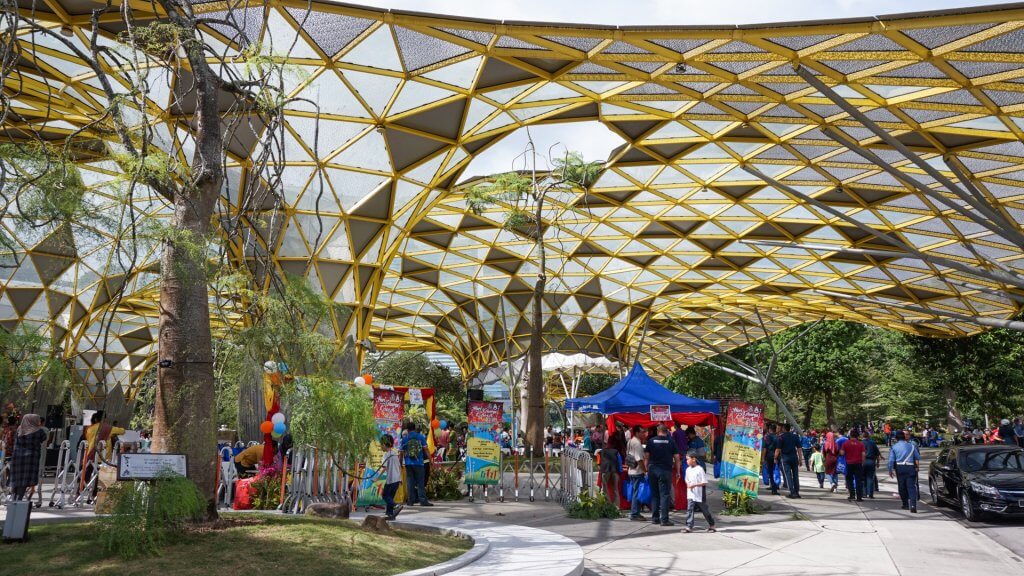 If you're looking for cheap things to do in Kuala Lumpur, pop by the free Bank Negara Malaysia Museum and Art Gallery to learn about economics and Islamic banking and view the collection of Maylasian and Southeast Asia art.
Or, take in the sights and smells of the city at the local markets. Like most of Southeast Asia, mazes of vendors selling street food, souvenirs and handicrafts are a fascinating look into the culture for both serious shoppers and those wanting to people watch and window shop.
The Batu Caves are a popular day trip where you can marvel at the beautifully carved sculptures and limestone mountains. Temple Cave is free, but each subsequent cave in the complex has a different admission price, according to Lonely Planet.
Keep reading to see how to book last-minute travel plans on the cheap.
More on Travel
We make money easy. Get weekly email updates, including expert advice to help you Live Richer™.
Methodology: GOBankingRates determined the best destinations for every month by comparing 100 domestic and international cities based on a variety of factors and data: 1) historic airfare for each destination, sourced from Hipmunk; this data reflects the most affordable month to travel, which is each destination's off-season; 2) weather for each month and destination was sourced from Holiday-Weather.com; 3) hotel prices were calculated based on the three most affordable, four-star hotels in each destination, and based on a Saturday to Saturday stay the first week of each month.
0