The Most Affordable Vacation Spots Nearest To You (No Matter Where You Are in the US)

8 min Read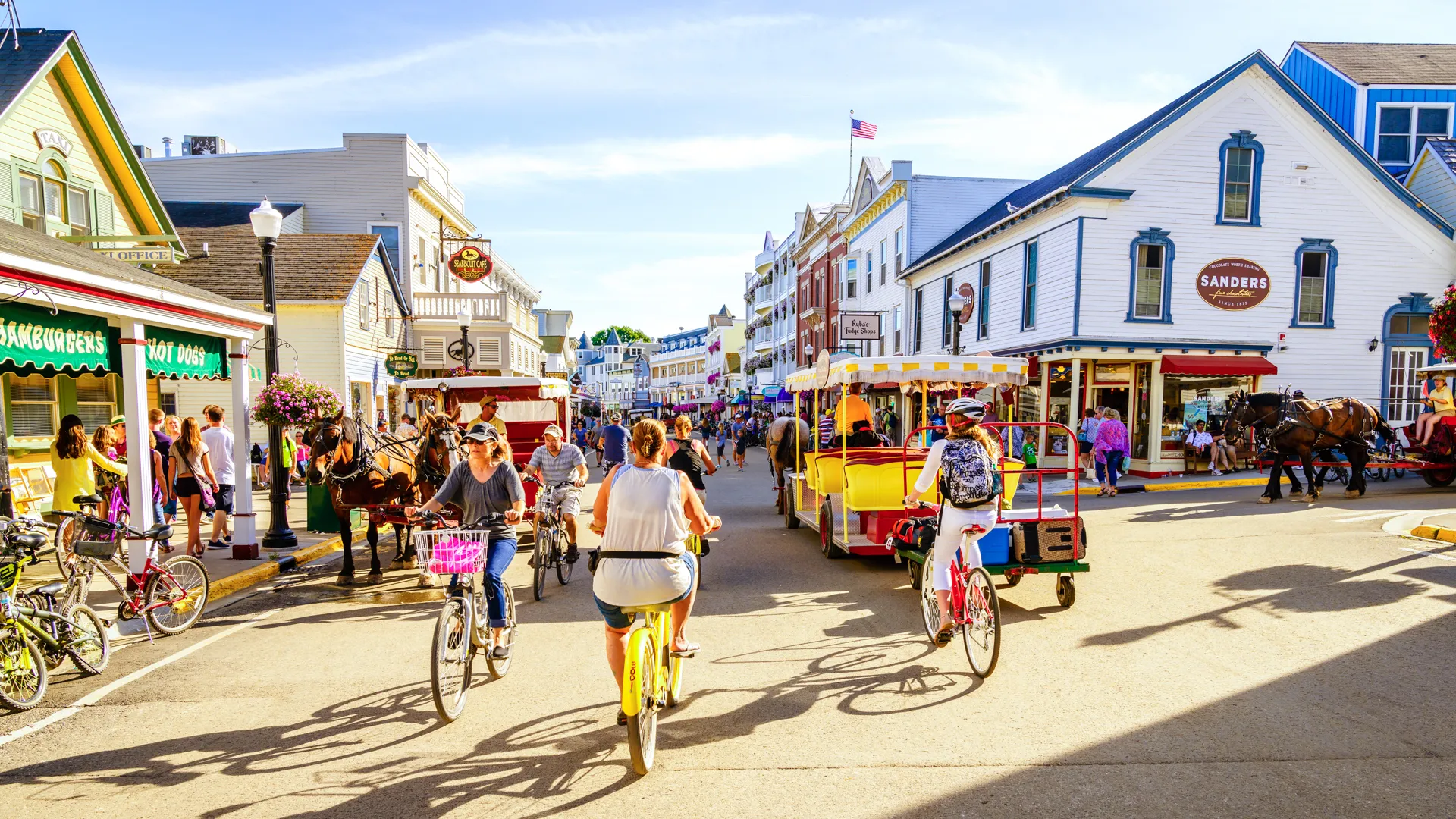 If you're fully vaccinated and ready to spend some stimulus savings on the road this summer, good news. No matter where you live, you don't have to travel very far or spend a lot of money unless you want to. There's not a region of the country that isn't littered with cheap, yet awesome, destinations that let you stretch your dollars farther while broadening your horizons. 
Read: How To Save Money on Rental Cars for Your Upcoming Trip
Find Out: How Eco-Friendly Travel Can Save You Money in 2021
Whether you're into shows and shopping, rivers and rock climbing, or something in between, you're never far from a getaway that feels like it should have cost more. Here's a look at America's best and most affordable places to visit now that visiting places is possible again. Some of them are hidden gems. With others, the secret is already out. No matter which place you choose, you'll come back when it's over with more memories for your buck.
Discover: 10 Money-Saving Summer Travel Tips Only Insiders Know
Last updated: June 8, 2021
Make Your Money Work for You
The Ozark Mountains, Arkansas and Missouri
If you live in one of the dozen or so states that surround the Ozarks, you're in the neighborhood of a national treasure that's steeped in culture, history, outdoor adventure and natural splendor that can rival any place in America. It's also one of the cheapest places in the country to visit and live. 
In the heart of it all is Branson, a Midwestern tourist Mecca that combines all of the natural attractions of the Ozarks with shows, restaurants, dining, shopping, arts and nightlife. Right now, Westgate Resorts is running a two-night Branson getaway for $49. Even if you don't land that exceptional deal, hotel rooms start at $51 in the Ozarks, according to Champion Traveler, and average just $90.
Discover: 10 Tips for Keeping Your Summer Road Trip Affordable
Bisbee, Arizona
Uniquely Southwestern and unique in general, Bisbee is an off-the-beaten-path artist's enclave that has blossomed into a pilgrimage destination for free spirits across the land. You won't find shops and shows and galleries quite like those in downtown Bisbee anywhere else in America. Peculiar, remote and perched on the Mexican border, it's as worthy a destination as any in the Southwest — and it's much more affordable than many of the more popular go-to sports in the region. 
As an artist's haven, it's scattered with artist's cottages and studios for rent. They're adorable and affordable — you can snag one for around $70 on Airbnb.
Gulfport, Mississippi
Mississippi is the most affordable state in America, according to U.S. News and World Report, so if you aspire to tour the Deep South on a budget, the Magnolia State is a great place to start. The second-biggest city in Mississippi is Gulfport, where the median home value is just $144,323.
Located in the heart of the Gulf Coast, Gulfport is nestled between New Orleans and Florida. A perfect blend of historic and modern, the beach town is bustling, beautiful, quaint and popping with arts, entertainment. and nightlife — all of which is accessible to vacationers on tight budgets. Airbnb is brimming with rentals in Gulfport for less than $100 a night.
Read: Despite Optimism for Summer Travel, The Real Rebound Might Have to Wait a Year
Make Your Money Work for You
Hawaii and/or Oahu
The Big Island (Hawaii) and Oahu are the cheapest islands to visit in the Hawaiian chain. It's possible to bundle both experiences into one vacation for less than you might pay for a single-island trip to Maui or Kauai. TripMasters, for example, is currently offering six nights with hotels and airfare split between both islands for $879. The price tag for that package definitely feels like it should have a comma in it.
The Big Island is larger than all the other Hawaiian islands combined, and it's packed with dense jungles, mighty volcanoes and soaring mountains. Oahu is the bustling hub of Hawaii and the center of its tourist economy.
Discover: The Hidden Costs of Traveling To Hawaii and Other Popular Destinations During COVID-19
Big Bear Lake, California
A popular ski spot, Big Bear Lake is not particularly cheap in the winter. But in the shoulder season and offseason, you'll find an accessible and crowd-free natural paradise. Located between Joshua Tree and Los Angeles, Big Bear is the heart of San Bernardino National Forest. There are hundreds of rentals all over the area, including a big selection of cabins, cottages, condos, lodges and inns for under $100 per night. If you can bump your budget up to $150, you open the door to custom luxury cabins and beautiful mountain homes with direct access to all the local amenities and sweeping views of the rugged SoCal wilderness.
The Raritan Bayshore, New Jersey
New Jersey is one of the most expensive states in America, and a trip to the world-famous Jersey Shore can quickly gobble up an entire summer budget. At the very top of the Jersey Shore is the Raritan Bayshore, a collection of historic towns on the Raritan Bay, the body of water that separates New Jersey from Staten Island, N.Y.
Compared to the Atlantic Shore to the east and the Manhattan-adjacent New York City metro region to the north, the Bayshore is cheap. New York City is a short drive or train ride away, as are Cheesequake State Park, Sandy Hook, Atlantic Highlands, Asbury Park and the greater Jersey Shore, which makes the Raritan Bayshore a great place to call home base for a visit to the region.
Find Out: Why You Should Be Prepared to Lose a Deposit if You Book Travel Now
Make Your Money Work for You
Riverton, Wyoming
Located in a natural basin that has served as a gathering place for human beings since they first settled that part of North America, Riverton is situated at the confluence of the Little Wind and Big Wind rivers. Located on land ceded by the Wind River Indian Reservation near the exact center of Wyoming, it is the epitome of the American West — Gold Rush/cowboy history and all.
Wyoming is the cheapest state in the Mountain West, and Riverton is one of the cheapest towns in Wyoming, according to quality-of-life data analytics site HomeSnacks. If the true, authentic Mountain West experience is what you crave, you can get it on a budget in Riverton.
See: The Cost To Book Last-Minute Summer Travel to Top US Destinations
The Great Smoky Mountains
In the running for most beautiful place on Earth is the region of the Appalachian Mountains that spans the Tennessee/North Carolina border — the Great Smoky Mountains. Whether you stay on the Tennessee side in places like Pigeon Forge or Gatlinburg or set up your base in Asheville or Black Mountain in North Carolina, you'll find no shortage of sub-$80 rentals for cozy cottages and rustic cabins in the beautiful forested mountains that sprawl into the horizon.
Peak Season vs. Off-Season Travel: What Are the Differences in Costs?
Michigan's Upper Peninsula
One of America's most underrated destinations is the wild, rugged, heavily forested and mountainous Upper Peninsula of Michigan. It has golf resorts and casinos, but it's known first and foremost for its wilderness, trails, lakes, streams, fishing, wildlife and anything else you could possibly crave from the great outdoors north of Wisconsin on the border with Canada.
You have your pick of resorts, RV parks and campgrounds, hotels, vacation rentals and B&Bs. 
Airbnb lists cabins and rentals all over the peninsula for under $100 and the peninsula — which could easily be its own self-contained road trip — is packed with awesome things to do that are free or close to it, including Arch Rock, Mackinac Bridge and Miners Castle Rock.
Read: The Cost to Visit These 10 High-Demand U.S. Tourist Locations
Make Your Money Work for You
Caribou, Maine
New England is an infamously expensive place to visit and live — but not if you drive until you literally can't drive anymore. Caribou is the Northeasternmost city in the United States and the typical home value there is just $90,700. The town is a postcard image of New England beauty and small-town coastal charm, all just across the border from New Brunswick and the Eastern Canadian wilderness. Caribou consistently holds the No. 1 spot on the list of the cheapest places in all of Maine. If you're considering a visit to the Northeast, you might as well go all the way.
More from GOBankingRates:

Disclaimer: Some photos are representational and may not represent the specific location mentioned.
About the Author