Holiday Travel 2022: When Is the Right Time To Book?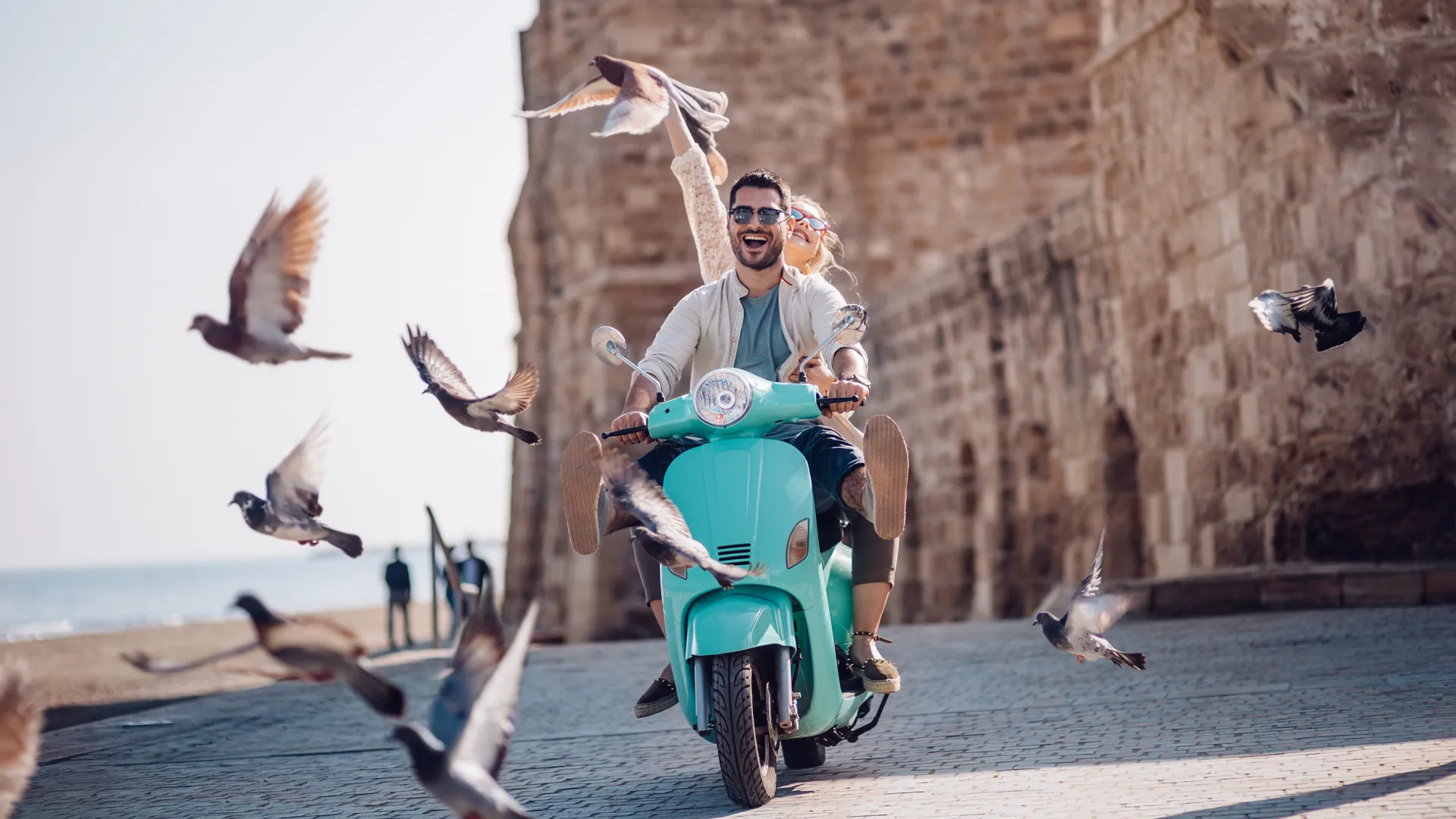 Since it's the busiest time of year, arranging travel plans for the holiday season takes more care than an ordinary vacation. And as any traveler knows, it can be a hassle to secure a good flight at a low price. That's why it's crucial to book your flights at the right time (and that's often well before the holidays).
GOBankingRates asked travel and booking experts when they think the best time to book your holiday flights is. Here's what they said.
Book a Flight ASAP — Within Your Budget
Book a flight as soon as you find a price that fits your budget. Given how unpredictable travel prices are with COVID and inflation, too much hesitation might mess up your plans.
"Search for flights and reserve your tickets as soon as the pricing is right," said Jenny Ly, founder at Wanderly. "It may be worth booking your tickets as soon as you can, even though September is typically the greatest period to find cheap holiday airline tickets."
Check Prices Regularly — Not Just in September
Because of fluctuating prices, it's better to hunt for a lower price regularly than it is to wait until September. Robert Alexander, president of the National Limousine Association, said, "Don't wait for prices to drop [in September] because there's no way to know for certain what the state of the travel industry will be later this year." 
Hunting for the right price will be your best bet to finding a great deal. That means you'll have to monitor prices regularly until you find the one for you.
Thomas Sentosa, senior flight analyst of Tom's Cheap Flights, said, "Remember, track flight prices as early as possible so you can keep an eye on cost fluctuations. Use Google Flights or Hopper to receive price change notifications about your tracked flights."
Using apps that find deals on flights will simplify how you monitor and search for the best prices.
Make Your Money Work for You
Can't Book Now? Wait Until Fall
Typically, when it comes to booking holiday flights, waiting until fall to book flights for winter yields the best prices.
"Factors such as seasonality will alter how long you should be researching flights," said Sentosa. "For example, CheapAir found that the cheapest flights were around 67 days before a summer trip, 94 days for a winter trip, 84 days for spring and 89 days for fall."
Late September/early October have always been the best times to begin booking. If you aren't able to find a good price before late September, then booking around then will still likely offer you discounts on flights.
Book a Refundable Ticket If Possible
Unpredictable flight prices make finding the best deal a possible gamble. Kristin Winkaffe, founder and luxury travel advisor at Winkaffe Global Travel, said, "No matter when you book, try to book a refundable or at least exchangeable option. That way, if something better pops up later you can make the switch."
If your goal is to find the best deal possible, being able to back out for a better deal with refundable tickets can be a huge help to your search. Just make sure to read the refund policies of the airline you choose.
More From GOBankingRates