5 Surprising Things You Can Buy Cheaper Abroad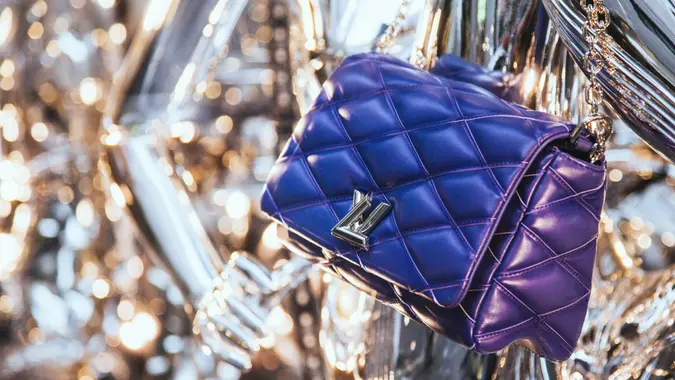 anzeletti / iStock.com
Summer vacation is upon us and, for many Americans, traveling outside the United States borders is top of the itinerary. There are already thousands of expats living or retiring in Europe, Asia and Latin America due to the financial break in cost of living. 
Even if you are not living outside the United States, there are a lot of things you can buy cheaper when you are not in the good old U-S-of-A.
Some travelers shared stories and insights for the most surprising things you can buy more cheaply abroad. Save up your dollars, book a ticket and make sure to pick up a few on your next trip.
Clothing
Some cities and countries are meccas for fashion, with big designer names and even higher prices, but not quite the costs of what you might spend in dollars.
"Luxury brands including Louis Vuitton, Gucci and Prada seem to be reasonably priced in Europe compared to the U.S.," said Gary Gray, co-founder of Coupon Chief.
If you have your eye on a designer bag or a stylish accessory, purchasing it in Europe could save you some money. For instance, a classic Louis Vuitton Speedy 30 bag is priced at $1,300 in most European countries, $1,400 in the UK and $1,550 in the U.S.
There are other places where the clothes are affordable, fashionable and made by people who live there.
Make Your Money Work for You
"During my last trip to India, I was surprised to see how cheap most clothes were compared to the United States," said Kevin Mercier, the founder of a travel blog called Kevmrc.com.
"India is known for its textile industry, and it produces a wide range of clothing options at different price points," Mercier said. "I discovered that India had a diverse market with many local brands and small-scale manufacturers, offering a wide variety of affordable clothing options. Some of the actors that contribute to lower clothing prices in India include lower production costs, labor costs and currency exchange rates.
"For example, I was able to find a wide range of jeans at various price points in India," Mercier added. "Local brands and non-designer jeans were quite cheap, with prices ranging from around [$7 to $27], while the price of average non-designer jeans in the United States ranges from $30 to $100."
Local Food and Beverages
"Exploring the local cuisine is an essential part of traveling," said Eoin Hamilton, a passionate traveler, avid hiker and the co-founder of HiiKER.  "Consider buying local food products, spices or alcoholic beverages that are unique to the region."
"If you're a whisky connoisseur, Scotland is like a dream come true," said Janice Mucalov, a former lawyer turned travel journalist and founder of CaboVisitor. "The local production and availability make Scotch whisky relatively cheaper, allowing you to discover unique and affordable options through tastings and tours."
Mexico, too, is known for offering up tequila that is delicious and affordable, often made in local distilleries.
"As the birthplace of tequila, Mexico offers a spectrum of high-quality options at more favorable prices than you'd find in the U.S.," Mucalov said. "To get the best, look for tequila made from 100% blue agave."
Make Your Money Work for You
Jewelry, Gemstones and Artisanal Textiles
"If you're in a country known for its jewelry or gemstones, it could be an opportunity to buy a unique piece," Hamilton said. "Prices will vary greatly based on the type of jewelry and the quality of the gemstones."
Mucalov noted that the same principle applies when it comes to artisan crafts and textiles that might be made locally and places in the U.S. might charge a lot more for.
"The Kashmir region in India and the Himalayan foothills in Nepal are prime sources for superior-quality pashmina scarves and shawls," Mucalov said. "The exquisite handmade textiles found here are devoid of boutique markups, offering you an opportunity to own luxury at an affordable price."
When it comes to jewelry, Mucalov highlights the jade pieces that come out of China because "the Chinese regard jade as an invaluable gem."
"Consequently, you can find jade jewelry at surprisingly reasonable prices, especially in bigger cities known for their reputable markets."
Same for crystal glassware in the Czech Republic, particularly Prague, according to Mucalov. 
"[Prague] is famed for its Bohemian glassware," Mucalov said. "The craftsmanship and intricate designs are unparalleled. Stray a little from the tourist trails, and you'll find some amazing deals."
Beauty Products
In the market for a glow-up? Make sure to stock up on the skincare and cosmetics to bring home with you in order to save on markups in the United States.
Make Your Money Work for You
"Europe's pharmaceutical companies are celebrated globally for their skincare ranges," said Shelley Marmor, the founder of Travel Blogging 101. "Brands like La Roche-Posay, Embryolisse, Bioderma and Nuxe often have a broader selection and more competitive pricing in their home market."
Marmor recalls her fascination with French pharmacy skincare during her time in Provence. 
"Armed with my limited French, I ventured into a local pharmacy and was met with various products," she said. "I decided to stick to European skincare, and it's been a game changer."
Personal Services
You might not think to treat yourself to something like a mani-pedi while you are traveling; but, once you see the difference in price, you might think again.
"We have both gotten our hair cut all over the world for a fraction of what it costs at home," said Becca Siegel, one half of Becca & Dan at Half Half Travel. 
"We have paid between $5 and $10 for haircuts in Colombia, China, Myanmar, the Dominican Republic, Mexico, Vietnam and Estonia," Siegel said. "If you aren't particular, go where the locals go, and you could be paying even less than $5 for a no-frills trim, depending on the location and what the cost of services are there. We always get a haircut if we are going to be traveling somewhere with a lower cost of living than New York City."
More From GOBankingRates
Make Your Money Work for You