The Hidden Costs of Traveling To Hawaii and Other Popular Destinations During COVID-19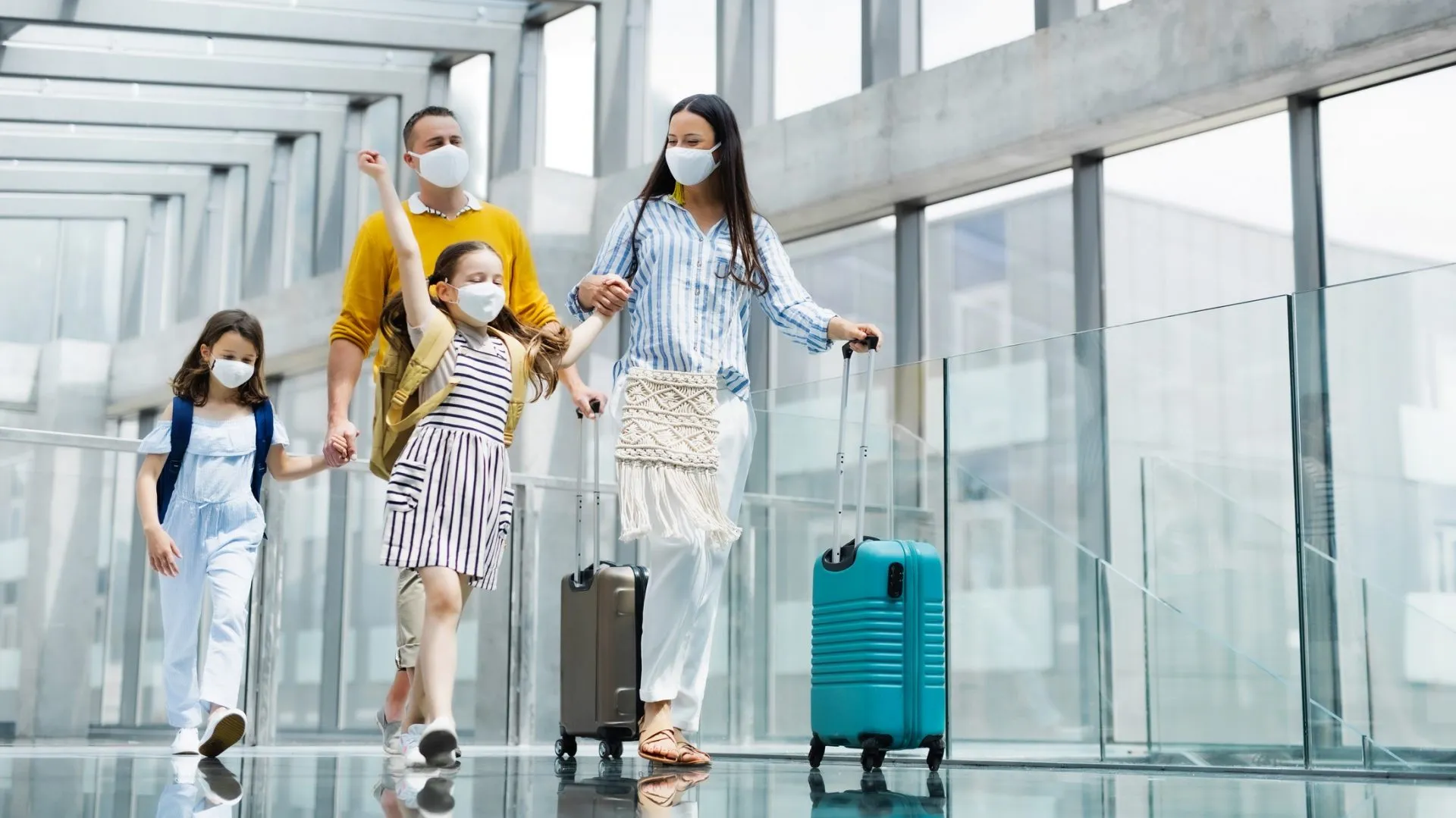 With 38% of the U.S. population identifying as fully vaccinated and COVID-19 restrictions relaxing, people are looking to travel. But hidden costs are lurking.
"Summer travel is definitely back in a big way this year," said Bruce Rosenberg, president of the Americas,
HotelPlanner
. "However, with the increase in demand, there are often hidden fees or unforeseen travel costs. So make sure the all-in price fits your budget. For example, the nationwide car rental shortage is leading to price increases. Many understaffed hotels are being forced to reduce available room inventory thereby causing a price increase. Some are even charging a COVID(-19) surcharge to your bill. The annual inflation rate is the highest in 13 years and we're feeling the effect at the gas pump, grocery store and with hotel bookings. People will still go on summer vacation, but may choose to stay closer to home with more cost-conscious accommodations."
Last updated: May 24, 2021
COVID-19 Test To Fly Back to the US From Italy
Candice Criscione, founder of The Tuscan Mom, has been planning vacations in Italy for over 18 years and now specializes in family travel in Italy from her home base in Tuscany. She says a hidden cost of traveling to Italy during the pandemic is the cost of a COVID-19 test to fly back to the U.S.
"While it's easy to book a free COVID(-19) test in the U.S., they're not free here," Criscione said. "Expect to pay about 110€ per person for test with results in 24 hours and an English translation. With families, this can really add up!"
Make Your Money Work for You
Rental Car Prices in Hawaii
"Trans-Pacific travelers to Hawaii (anyone traveling from anywhere other than the State of Hawaii) endure even more hidden costs," said Christopher Norberg of MauiGuide.com. "After months of sitting parked in guarded fields during our shutdown, national rental car companies began shipping vehicles back to the mainland. Many of the local car rental companies didn't survive the shutdown. Subsequent short-supply has allowed rental car companies the ability to rent standard vehicles for up to $700 a day!"
Booking Activities, Restaurants and Accommodations in Hawaii
"Probably the most unexpected cost and difficulty when staying in Hawaii come when booking activities, restaurants and accommodations," said Norberg. "For months, most businesses were limited to only 30% capacity. This caused a few problems: first, limited availability and demand for Hawaii vacations caused most businesses to sell out months ahead of time. The second problem comes with rising prices for remaining tickets and dining. Hawaii businesses accustomed to a high volume of turnover have to charge higher prices in order to break even (commercial landlords have given little reprieve for local businesses). Though the experience might be better with lower capacity, you'll be paying for it. There is hope in sight. Some activities have recently loosened capacity restrictions. Commercial boat operators are now at 70% and restaurants up to 50%."
Travel Insurance for Travel to Countries Like Thailand
"One of the main requirements for entry to most countries at the moment is some kind of travel insurance, especially the one that covers unexpected expenses such as quarantine fees due to COVID-19, in case the traveler tests positive upon arrival or during their stay," said Barbara Jovanovic, head of content at SafetyWing, a travel medical and health insurance company. 
"There was a huge issue in Thailand recently where everyone who tested positive was forced to quarantine at a government-approved hospital, even if they didn't have any symptoms or needed treatment. The cost of this falls on the traveler, and the prices were extremely high."
Make Your Money Work for You
Skyrocketing Rideshare Fees in Savannah, Georgia
Erin Clarkson, a travel guide in Savannah, Georgia, and owner of blog Savannah First Timer, said that the hidden expense visitors have mentioned most during the pandemic are rideshare fees.
"Uber and Lyft used to blanket the Historic District, but these days it's difficult to even find a driver. When you do, the rates are double or triple what they used to be. Wait times are much longer, as well."
Negative COVID-19 PCR Test Certificate Upon Arrival and Departure in Tanzania
"Tanzania is an adventure travel hotspot that now has quite a few hidden costs," said Mark Whitman, founder of Climb Kilimanjaro Guide.
"Firstly, travelers to Tanzania need a negative COVID(-19) PCR test certificate on arrival and for departure. This costs about $100 each time. The test for departure can take two days to receive results, so travelers are having to extend their holiday with additional hotel nights to cater for this. The Tanzanian authorities have also introduced enhanced screening on arrival, including a $25 rapid COVID(-19) test. Pandemic aside, the weak dollar has resulted in tour operators, hotels, restaurants and National Parks putting their prices up. All told the cost of traveling to Tanzania is about 20% more than pre-pandemic times."
Transportation Costs in Miami Beach
"The free trolley service has been suspended during the COVID(-19) pandemic, and Metrobus service will also not be free from June 1," said Fred Hoffman, founder and chief editor of IBC7 Outdoors. "With the suspended free trolley service, you'll have to take a cab to travel around the beach, which may be expensive. For those who are driving to this attractive summer destination, parking has also become challenging and may cost you higher than usual. Consider these hidden costs while traveling to Miami this summer."
Tour Costs
While this hidden cost isn't attached to a specific destination, it's something to be aware of as you travel.
In regards to new costs that we have to shoulder due to the pandemic, that would be the new private experience," said Mimi McFadden, founder of California travel website The Atlas Heart. "In the past, groups made tours approachable and affordable for the average traveler. However, the pandemic has changed that. Semi-private tours have changed to fully private tours and groups have been scaled down, making the cost go up."
Hotel Sanitization and Safety
Another hidden travel cost that's not location-specific is related to fees for sanitation and safety measures that hotels and other lodging options may charge.
"Accommodations and hotels have also been adding in safety measure costs due to the extra effort and work that it requires to sanitize the area and for it to be marked safe for travelers," said McFadden. 
Return of Change Fees for Airline Tickets
Always read the fine print. Pandemic-related waivers related to airline tickets, such as no change fees, are coming to end by and large. Beginning on June 1, it will cost $100 to change a "blue basic" ticket on JetBlue Airways, and change fees for international flights will be higher. And as of May 1, if you buy a basic economy ticket on United, Delta, Alaska and Hawaiian, no ticket changes are allowed, even for a fee. Additionally, you will not get a travel credit as was the practice earlier in the pandemic.
More From GOBankingRates

BEFORE YOU GO
See Today's Best
Banking Offers