11 Things That Cost You Less in Cuba

7 min Read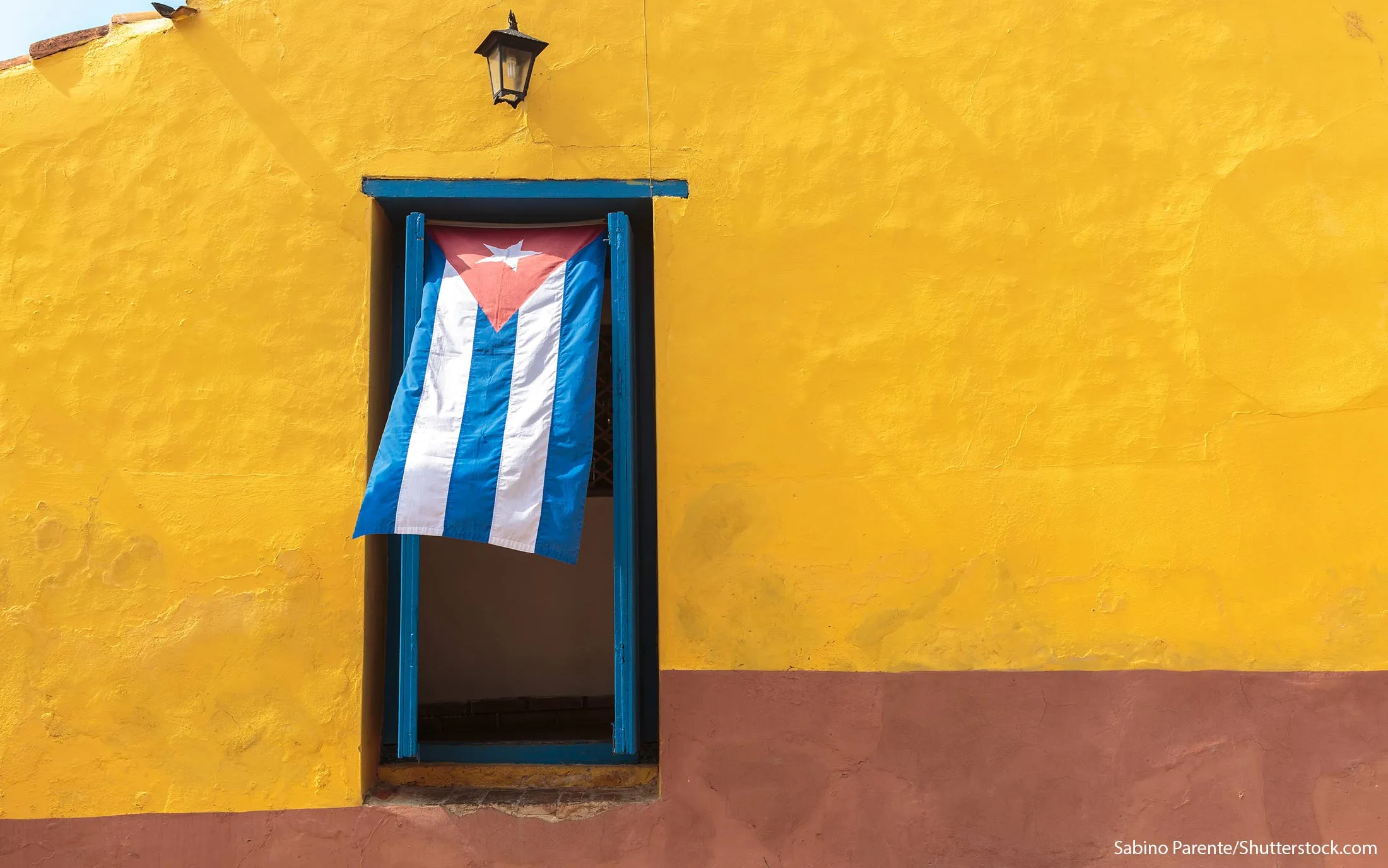 Since 1960, when Fidel Castro came to power, the U.S. has restricted travel to and imports from Cuba. Only government-sanctioned visits were allowed. But in 2011, the restrictions were relaxed, and in 2015 and 2016, the Obama administration relaxed them even more.
You still can't catch a quick flight down to Cuba for a weekend of fun under the sun, since "vacation" isn't yet a sanctioned reason. But many say that might happen soon, with talk of commercial flights by the end of 2016, according to U.S. News and World Report. That will be a great day for frugal holiday hunters, as many goods and services in Cuba are cheaper than in the U.S.
The new rules say you can bring back $400 worth of goods, including $100 worth of that famous Cuban rum and/or Cuban cigars, according to the U.S. Department of the Treasury. There are also no spending limits on goods you consume while there. Click through to see 11 goods and services that will cost you less in Cuba.
Make Your Money Work for You
1. Dining Out
In Cuba, a meal out at a nice, or even a modest, restaurant won't break the budget. "The average restaurant meal will cost you about $5 or so, but if you want seafood, expect to pay around $15," said Carmen Allan-Petale, a travel journalist who has been to Cuba more than once. "We had delicious crayfish in a seafood restaurant, and it was less than $20."
That jibes with data from research website Numbeo. It lists the average price of a meal in an inexpensive restaurant at $5, with a three-course meal for two in a nice restaurant averaging $15. Here in the U.S., those averages are reported as $12 and $50, respectively.
2. Beer
There's nothing like a cold beer in the hot sun — and in Cuba, the nicety will cost you less than here at home. A domestic beer in a Cuban restaurant will cost you a buck, and a bottled import will set you back $1.50. In the market, a domestic beer is about $1.04, according to Numbeo.
In the U.S., the average cost of a domestic beer in a restaurant is $4. An import is an average of $5, and in the market, a domestic beer goes for an average of $1.89, according to Numbeo.
3. Levi's
A pair of that great American classic, Levi's jeans, will cost you less in Cuba. On the island, the average reported price for a pair of Levi's 501 jeans was $32.50, according to Numbeo. Not dirt cheap, but less than the American average reported cost of $42.29.
Other reported clothing bargains included a pair of men's leather business shoes: $51.00 in Cuba compared with $92.16 in America. Of course, a pair of mid-range Nike running shoes was a tad more expensive in the island nation: $75.15 in Cuba, compared to America's $74.66.
Make Your Money Work for You
4. Hotel Rooms
Tourism is beginning to boom in Cuba, said Allan-Petale, but hotel rooms are still a great deal. She paid about $50 a night, including food and drinks — even beer and rum.
"Don't expect a five-star resort though, even if it claims to be one," she said. "Most of the resorts haven't been updated in decades and are a little shabby with a '70s vibe." Still, with the average cost of a hotel room in the U.S. for 2015 coming in at $120, according to research website Statista, the '70s sound pretty darn groovy.
5. Bed and Breakfasts
In Cuba, many locals rent out a room in their home to tourists for very low costs. These are known as casa particulares.
"Casa particulares are like the original Airbnb," said Allan-Petale. "You can pre-book the accommodation online and stay with a family in their home. The accommodation is usually rather comfortable, and often you have your own bathroom. It's great for a peek inside how Cubans live."
She said they run from $20 to $40 a night, and hosts often do your laundry for you, sometimes for an added price. Breakfast is an additional $3 to $5, and includes fresh fruit, eggs and bread. The families also offer tips on where to eat or sightsee. You can find some options at MyCasaParticular.com.
6. Produce
Eating healthy in Cuba won't cost a lot, thanks to some fairly inexpensive produce. Consider that Numbeo contributors found great prices on fruits like bananas (16 cents per pound in Cuba compared to 74 cents per pound in the U.S.), oranges (45 cents per pound compared to $1.84) and tomatoes (52 cents per pound compared to $1.83).
Other produce that was cheaper included lettuce, potatoes and onions. Apples were more expensive, however, costing an average of $2.35 per pound in Cuba, compared to $1.93 in the U.S.
Make Your Money Work for You
7. Cuban Rum and Cigars
American visitors to Cuba can now bring back $100 worth of rum and/or cigars. And, well, that's a lot of Cuban rum and cigars.
"Cuban cigars are much cheaper in Cuba than anywhere else," said Allan-Petale. "We visited a farmer in Vinales, and he rolled us cigars for just $3 apiece." Higher-quality cigars, like Cohibas and Monte Cristos, are also great value. "Cohibas start from $20 and Monte Cristos from as little as $8," she said.
The same goes for that famous — or perhaps infamous — Cuban rum. "Rum is also ridiculously cheap, and you can buy a half decent bottle for as little as $5," said Allan-Petale. "The fancier aged rums sell for about $40 or so."
8. Meat
Protein is expensive, but it costs a bit less in Cuba. For instance, Numbeo's contributors reported that a pound of boneless, skinless chicken breast goes for just $1.61 in Cuba, but an average of $3.98 in the U.S. And beef round is an average of $1.81 per pound in Cuba, but $5.42 per pound in America.
Eggs were also less expensive, coming in at an average of just 97 cents per dozen in Cuba, compared to $2.76 in the U.S.
9. Taxis
New Yorkers would love Cuban taxi prices. Of course, there are some drawbacks, said Allan-Petale. "You'll often find the taxi prices are the same as the bus, which you'll think is a great deal… until you get picked up and find the taxi is also picking up eight other people," she said.
On the upside, you get to ride in a car from the '50s, some of which have new engines and air conditioning. As for the price, $30 per person buys a two-and-a-half-hour journey. Numbeo found that a 1-mile ride cost $1.45, compared to $2.60 in the U.S.
Make Your Money Work for You
10. Cappuccinos and Coke
Those nasty little guilty pleasures, such as your morning cappuccino or afternoon Coke, will cost you a lot less in Cuba. For instance, the average cost of a cappuccino was reported to be just $1.14 in Cuba, but $3.82 in America, according to Numbeo. So if Starbucks ever does get to do biz in Cuba, they might have to tweak their price list.
Those American classics, Coke and Pepsi, are also less expensive in Cuba. They had a reported average restaurant price of $1.19 in Cuba, compared to $1.70 in the U.S.
11. Cigarettes
If your plan to quit smoking includes a cost disincentive, you might want to avoid Cuba. Cigarettes cost less there than in America — that goes for good old American brands, too. For instance, Numbeo found that a pack of Marlboro cigarettes averages $6.50 in the U.S., but just $1.50 in Cuba.
About the Author