6 US Cities Where You Can Still Enjoy a Luxury Vacation for Cheap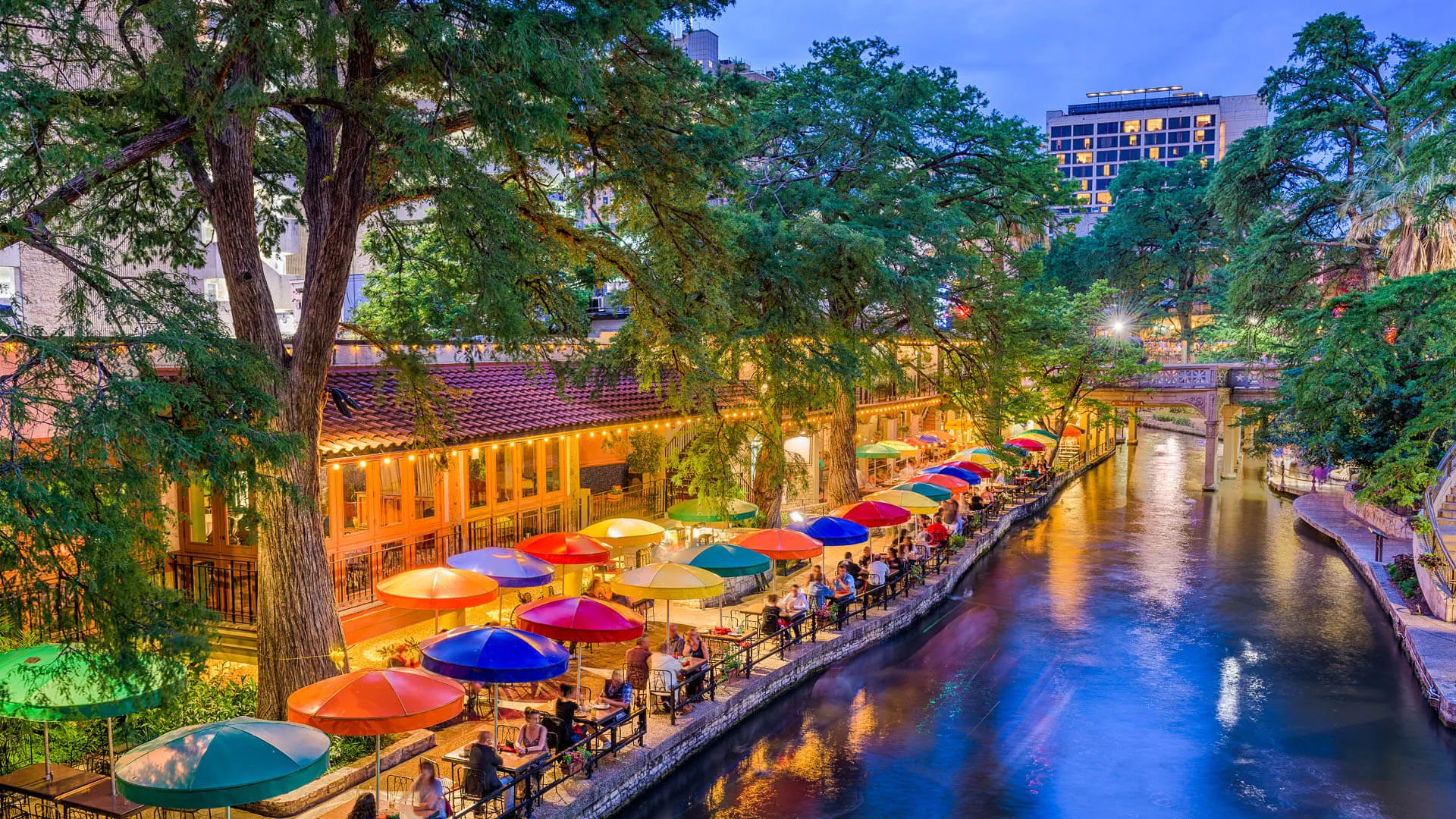 With the high cost of traveling these days, it can be challenging to find an affordable yet luxurious getaway. However, there are still hidden gem destinations across the United States where you can indulge in five-star amenities and save hundreds of dollars on your next vacation.
With insider tips from top travel experts, it's clear you can find luxury for less by picking the right affordable U.S. destinations for your next vacation. Here are six U.S. cities were you can still enjoy a high-class vacation for cheap.
Destin, Florida
According to Alonso Marly, travel expert at Skyluxtavel, Destin is one such destination that offers Caribbean-like beaches and exclusive beach rentals for as low as $100 a night. 
Marly said, "Destin also has a white sandy coastline with crystal clear waters that make it perfect for a beach getaway with breathtaking views and fewer tourist crowds. Many say that Destin gives out Caribbean vibes without having to take a flight to any of the exotic islands outside the US."
With its abundance of activities like golfing, ziplining, and dolphin tours, Destin provides a luxurious vacation comparable to spots like Malibu or Miami for a fraction of the price. 
"If you have ever dreamt of a luxury vacation in Florida, I recommend Destin as a very spectacular yet affordable beachfront destination to add to your bucket list," said Marly.
Make Your Money Work for You
Santa Fe, New Mexico
CEO Justin Albertynas used data from his company Ratepunk to highlight Santa Fe as another city with high-end accommodations at significant savings compared to the average luxury hotel price in major metro areas. Santa Fe offers elegant boutique hotels for around $300 per night–nearly 40% less than mainstream luxury cities.
Albertynas noted that Santa Fe unquestionably presents an opportunity to experience luxury without the typical premium prices associated with it, allowing travelers to indulge in top-notch accommodations and save significantly in the process.
Oklahoma City
Kyle Kroeger, CEO of ViaTravelers, specifically recommended Oklahoma City as an affordable, yet still luxurious, vacation spot. 
"There are plenty of attractions in the city that have little to no cost," Kroeger said, "Such as the Oklahoma City National Memorial & Museum, Myriad Botanical Gardens, and the OKC Zoo. There are also plenty of affordable restaurants and hotels in the city, making it easy to find a budget-friendly option."
You can enjoy a stay at the gorgeous Ambassador Hotel Oklahoma City, an upscale, art deco hotel with prices starting at under $200 a night. There's also an exciting high-end dining scene emerging, with enticing eateries such as Metro Wine Bar & Bistro and Vast serving up some of the most innovative cuisine in the country.
San Antonio, Texas
Kroeger also recommended San Antonio for a budget-friendly, luxury vacation. With its rich history and Southern charm, San Antonio delivers luxury experiences without the hefty price tag. 
"It's a good destination for foodies too, as San Antonio is home to some of the best Tex-Mex cuisine in the world," added Kroeger.
Enjoy 4-star accommodations like Hotel Valencia on the Riverwalk for under $200 per night. Take in sweeping city views while indulging in upscale Latin flavors at top-rated restaurants like Ácenar and Signature. For under $20, visit the San Antonio Museum of Art's impressive collections before strolling the Riverwalk's lively shops and cafes. Schedule a couple's massage at the hotel spa before heading to the theater for a Broadway-caliber show. 
Nancy Osoro of TravelNancy also highlighted San Antonio for its below 100 cost-of-living index compared to expensive cities like New York. Osoro estimated a $140 daily budget and $3,500 week-long luxe family vacation, including flights and hotels or top-end vacation homes. 
San Antonio offers big city attractions, culture, and cuisine with small town affordability. With ornate architecture, relaxing spas, chef-driven restaurants, and arts scene vibrancy, the city provides all the ingredients for an indulgent getaway that won't break the budget.
Make Your Money Work for You
Bozeman, Montana
Nestled near the Rocky Mountains in Big Sky Country, Bozeman delivers a luxurious vacation experience without the extravagant price tag. Enjoy four-star dining and lodging at half the cost of major tourism hubs. For example, the Kimpton Armory Hotel is the city's first luxury hotel with rates starting at just $250 a night. Enjoy a plush, luxe experience for a fraction of the cost that you would in other cities. 
Bozeman's breath-taking natural surroundings offer endless outdoor recreation like hiking, fishing and skiing that beat crowded amusement parks. Galleries and boutiques fill downtown's walkable main street for a day of culture and shopping unique to the area. Relax in the natural hot springs under the stars.
Whether your perfect vacation includes scenic vistas, local cuisine, outdoor adventure or exploring a charming mountain town, Bozeman affords all the amenities of an indulgent getaway at a fraction of the usual cost. You'll wonder why you ever vacationed anywhere else after experiencing Big Sky luxury and adventure Bozeman-style.
Boone, North Carolina
Sarah Murphy of ExploreMoreNC spotlighted an affordable, yet upscale, mountain town getaway in Boone. She noted couples can vacation here for $400-$500 each for a weekend, enjoying charming small town vibes, outdoor adventures, and rich local culture on a budget. 
"The romantic call of the Blue Ridge Mountains brings many to Boone," said Murphy. "The views as you drive along the Blue Ridge Parkway are absolutely priceless. The town itself brims with gardens, museums, and local markets. Dining in places like Dos Amigos and the Come Back Shack will ensure you don't spend a fortune on meals."
More From GOBankingRates