Small Business Spotlight 2021
Spread the Word
Share with your friends and help a small business!
More From GOBankingRates
Related Articles
Save For Your Future
Sponsors of
Save For Your Future
Sponsors of
The Latest from GOBankingRates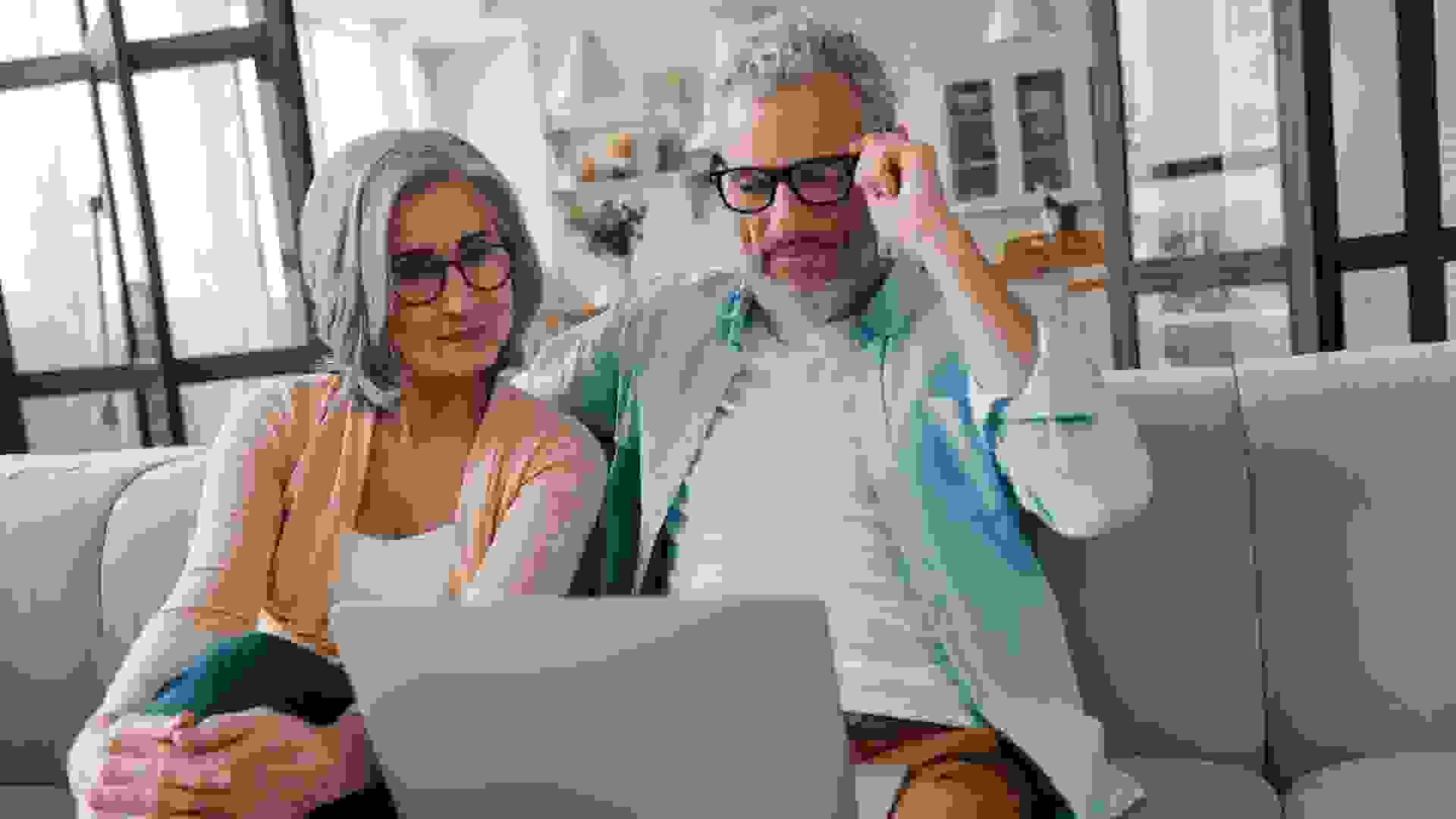 According to the Social Security Administration, when a worker files for retirement benefits, their spouse may be eligible for a benefit based on the worker's earnings. This spousal benefit also…
READ MORE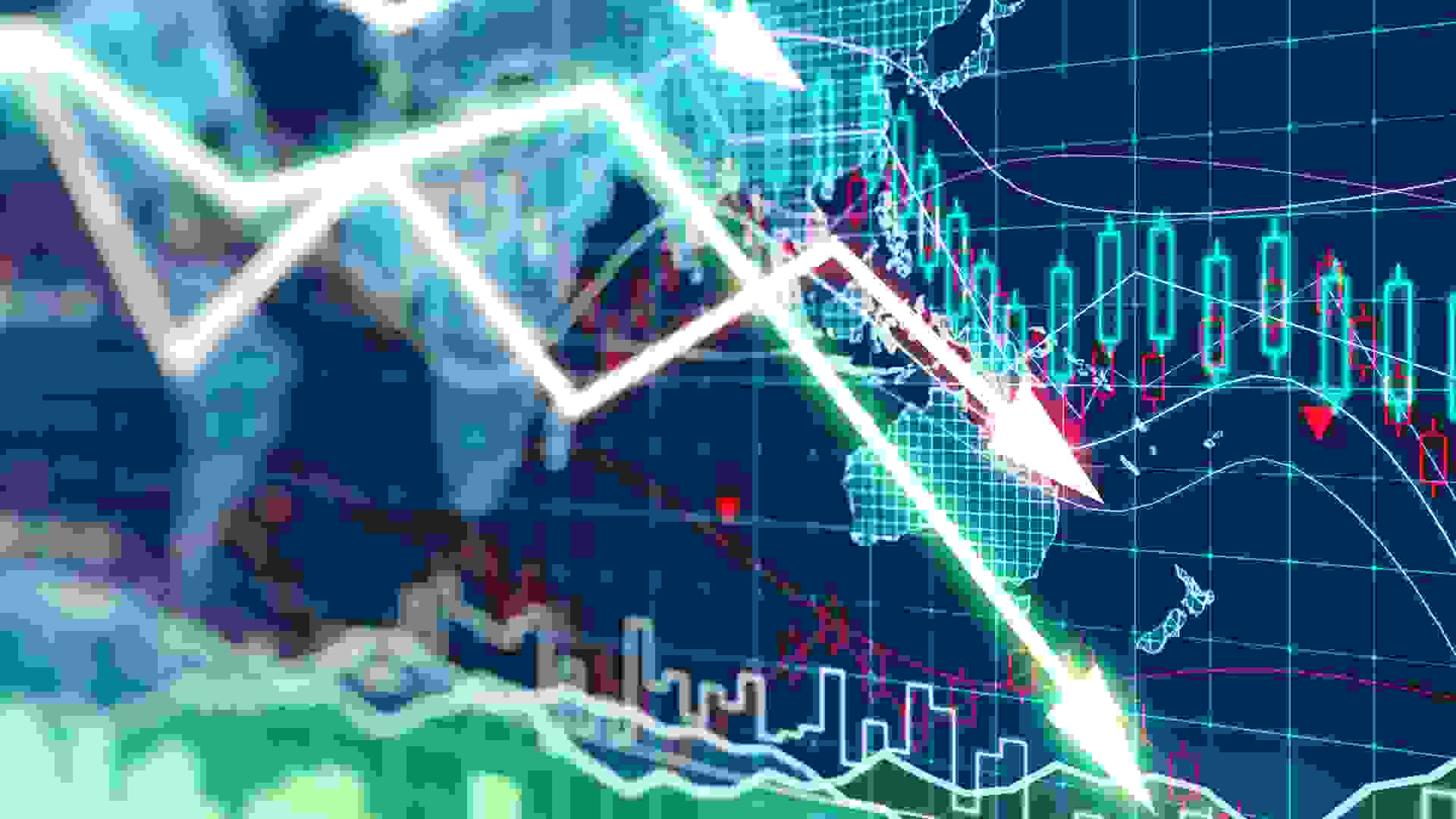 Scott Minerd, global chief investment officer for financial firm Guggenheim, predicts that the stock market could drop 15% by November, according to a report by Business Insider. He blames the…
READ MORE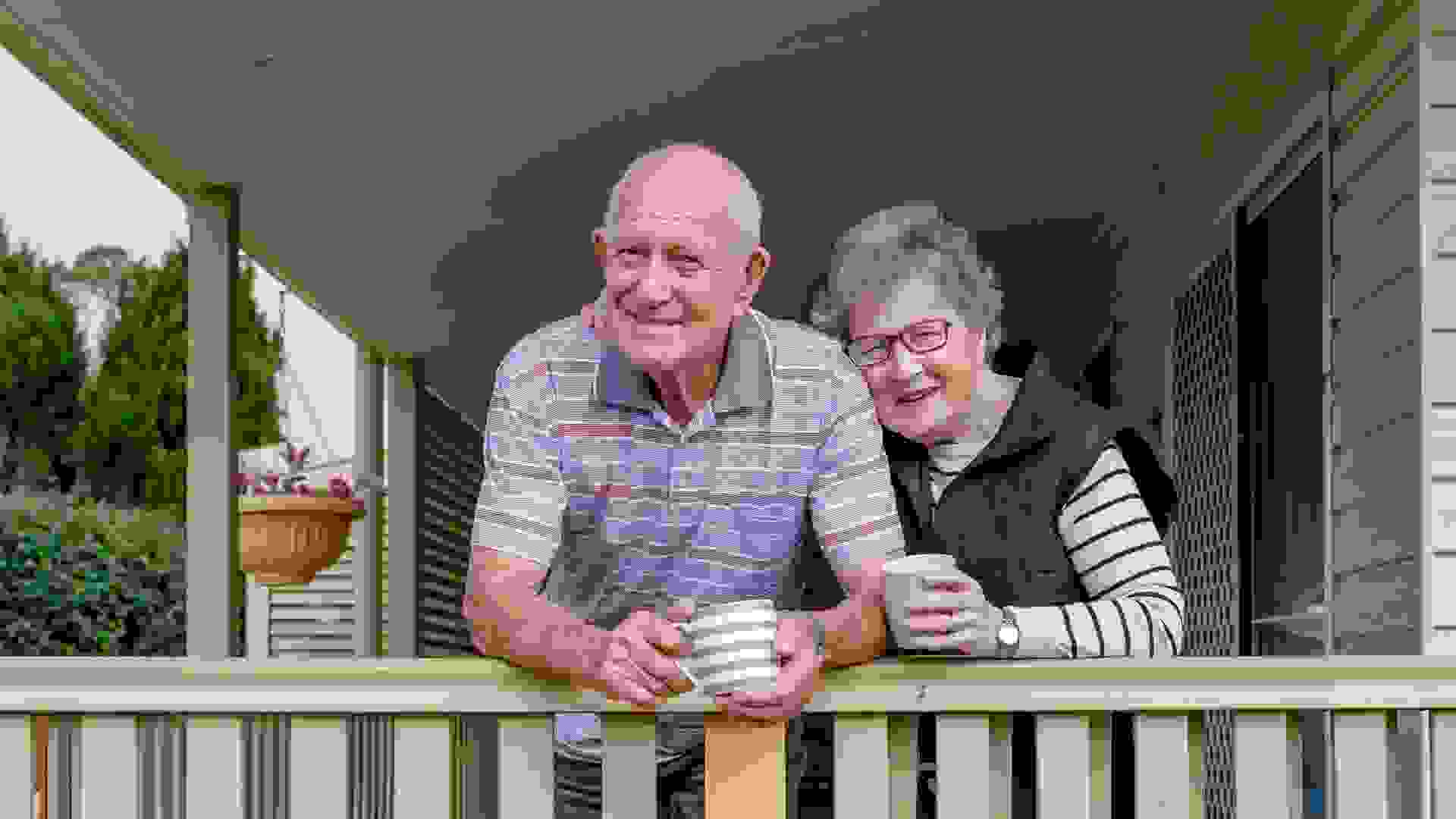 The Social Security Administration announced this week that Social Security and Supplemental Security Income benefits for 2022 will be increased 5.9% to help senior citizens cope with prices that this…
READ MORE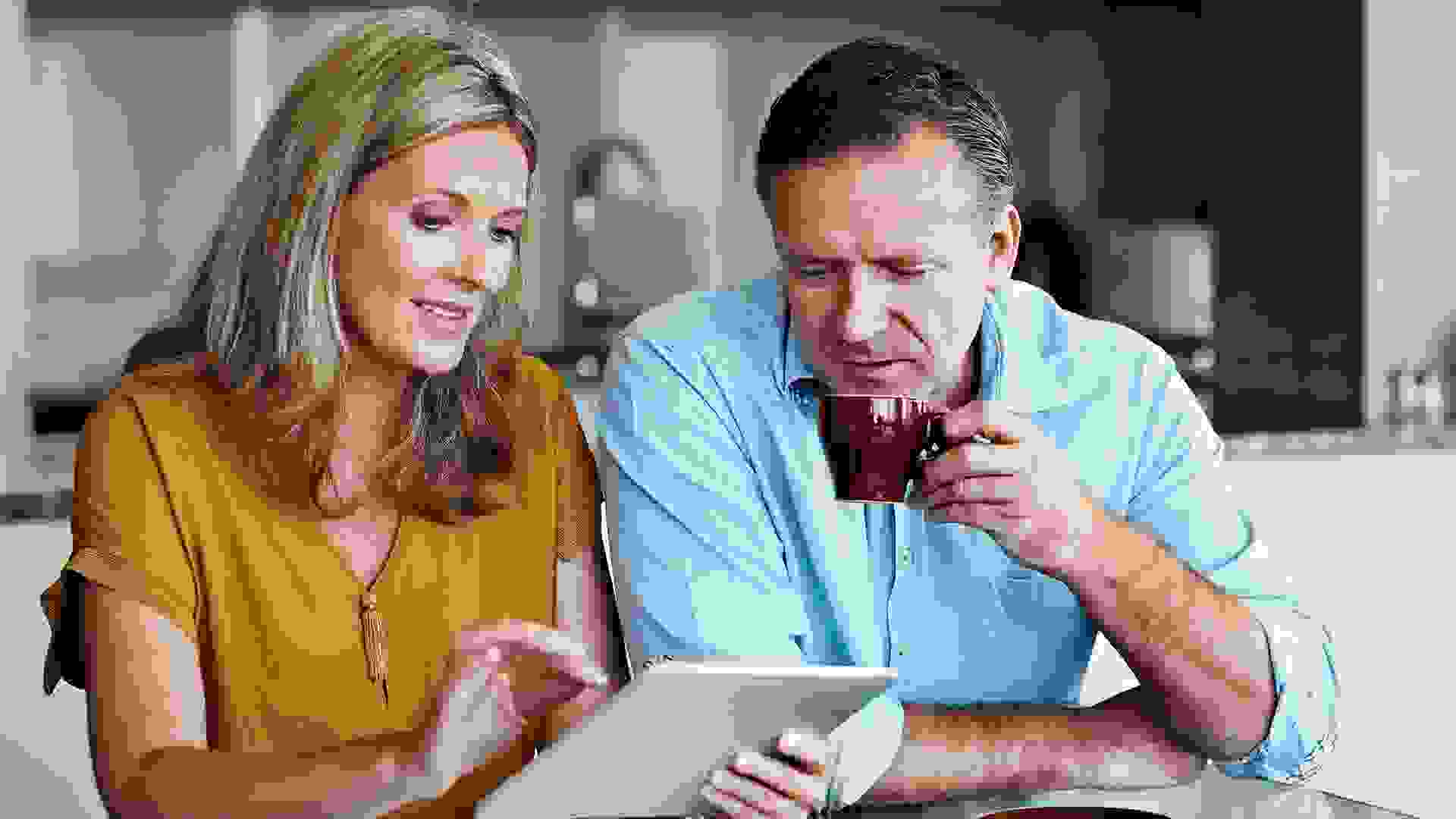 Last week's news that Social Security benefits could be slashed sooner than expected set off alarm bells for Americans whose retirement plans have already been disrupted by COVID-19. But financial…
READ MORE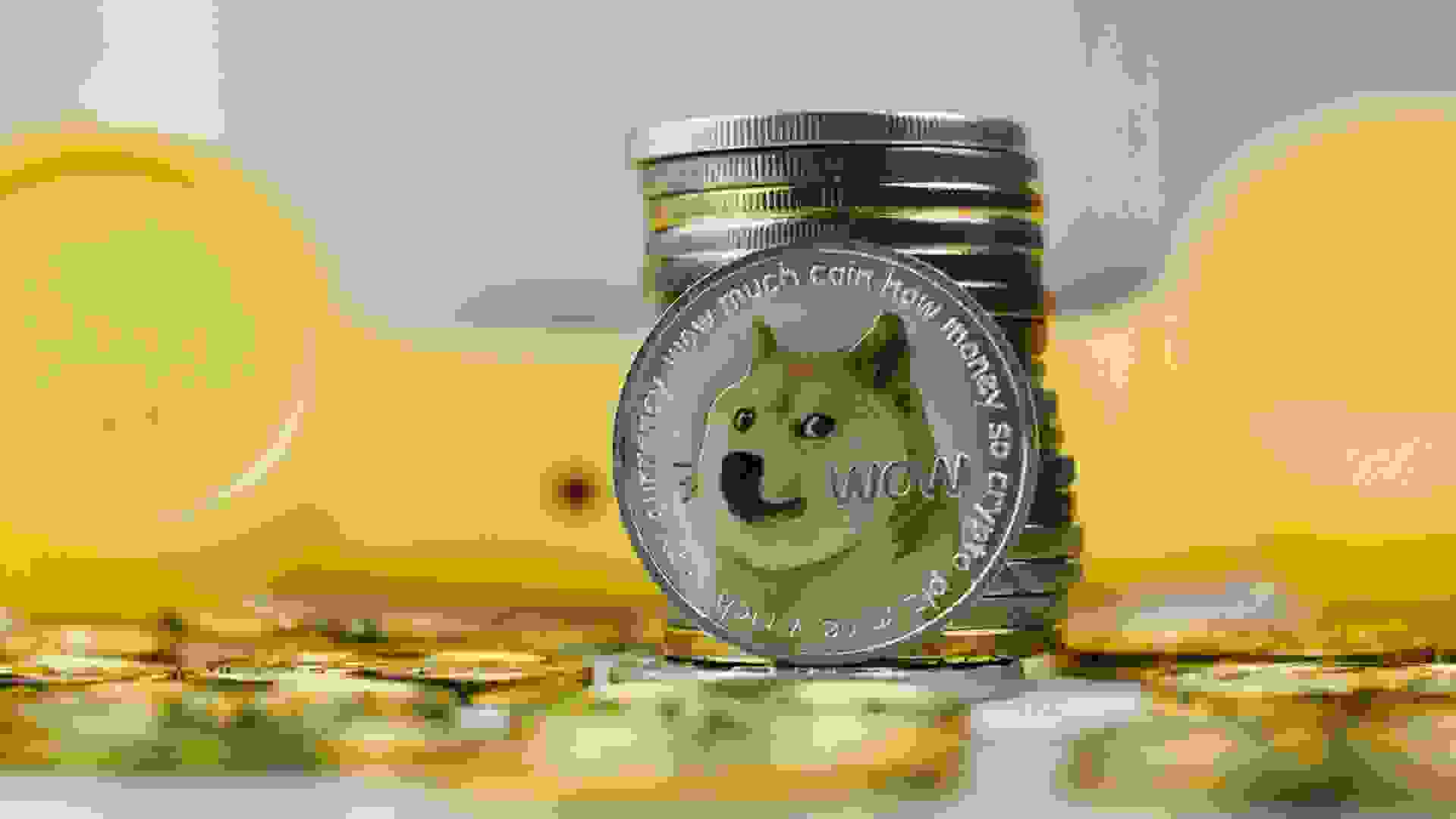 There are plenty of alternatives to Bitcoin and other big-name cryptocurrencies. If you're ready to invest in some crypto, consider these affordable options.
READ MORE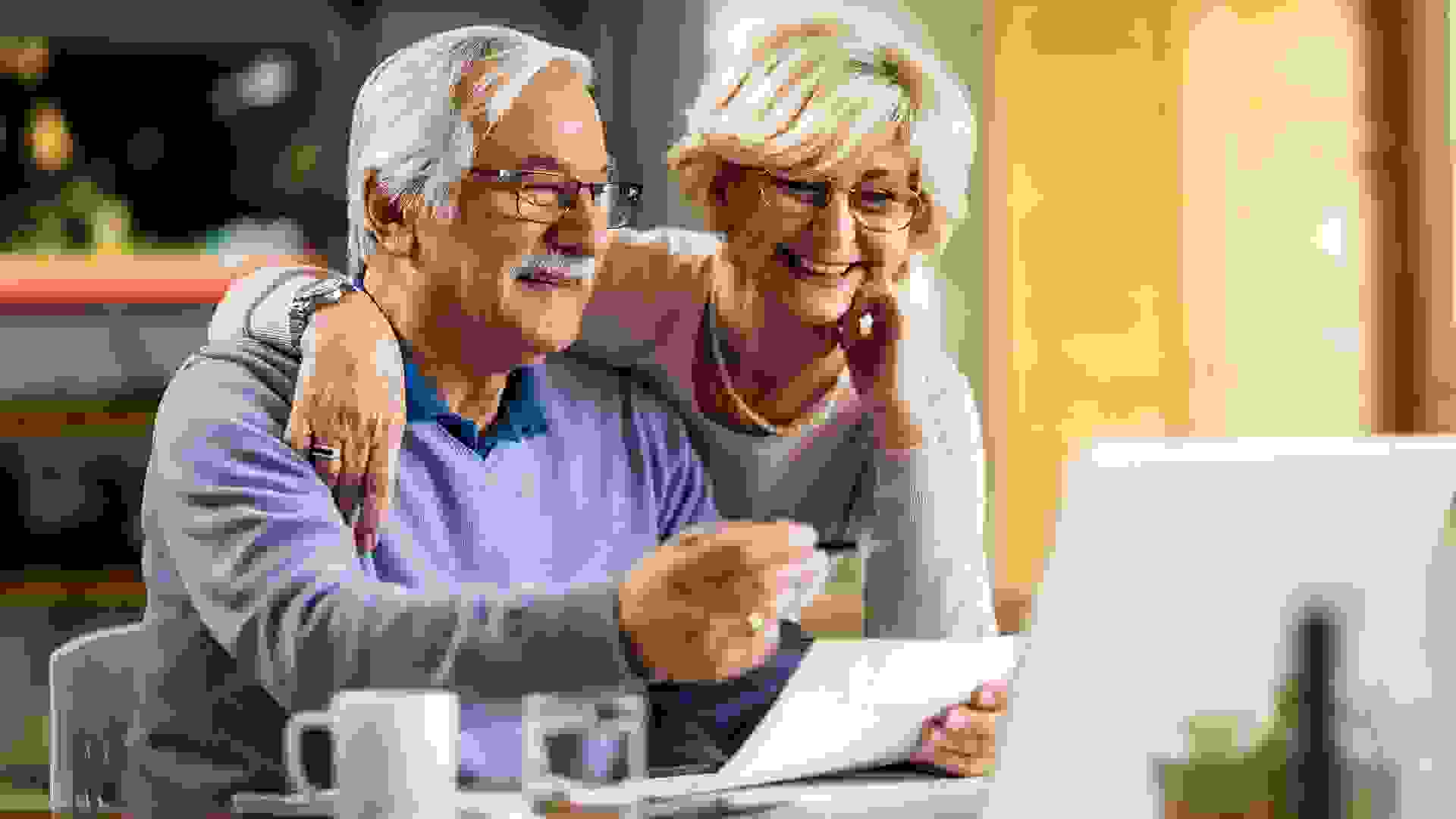 It was recently determined that COVID-19 emergency financial assistance from a federal, state or local government source will not affect your Social Security benefits.  In addition, it was clarified…
READ MORE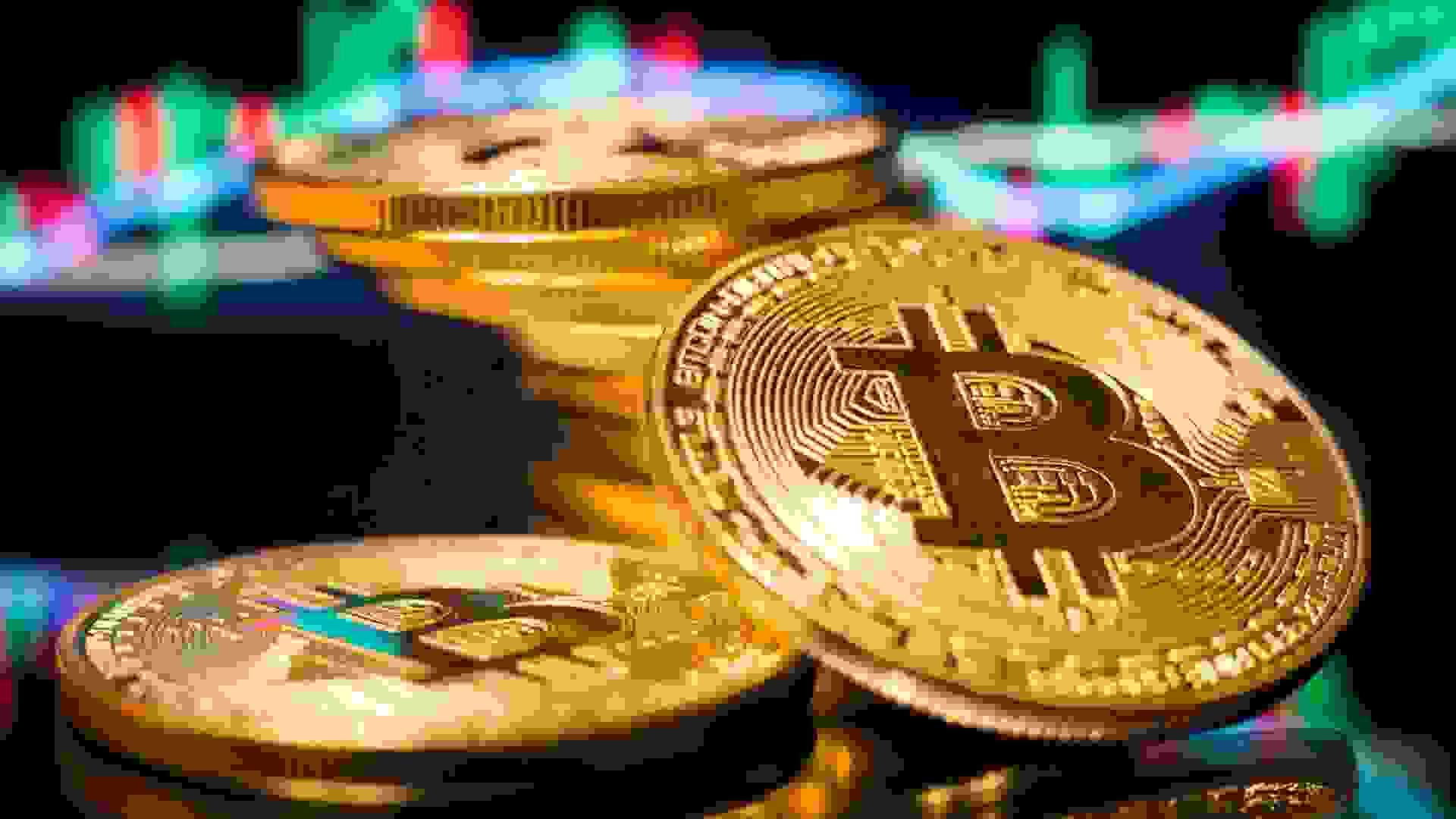 It's important to know what you're getting into before you buy into cryptocurrency. Find out how these top picks compare and what to consider before investing.
READ MORE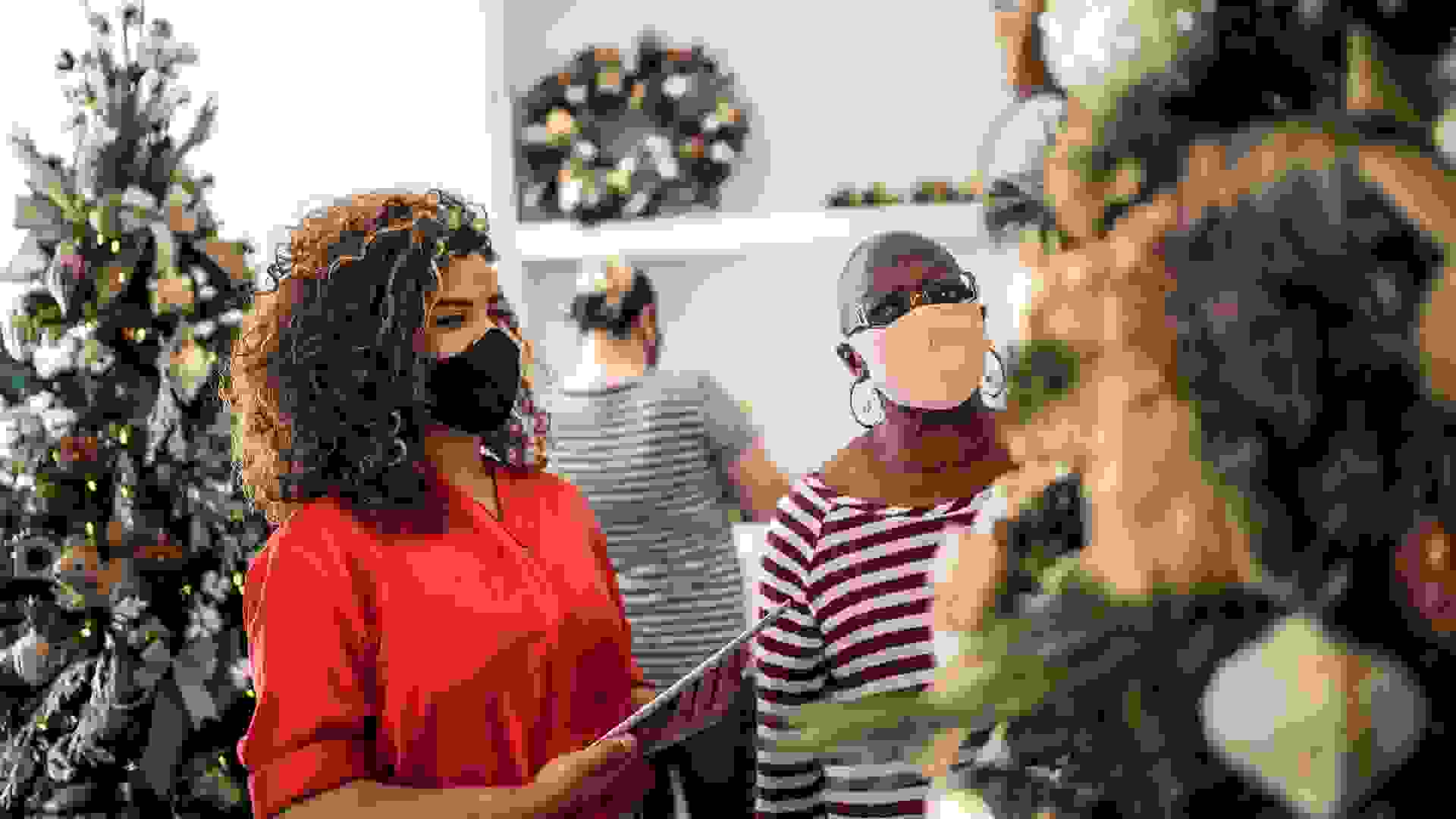 Stores, shipping services and even manufacturers are seeking seasonal help this year more urgently than ever. One report found that retailers are looking to bring on 700,000 workers, which is fewer…
READ MORE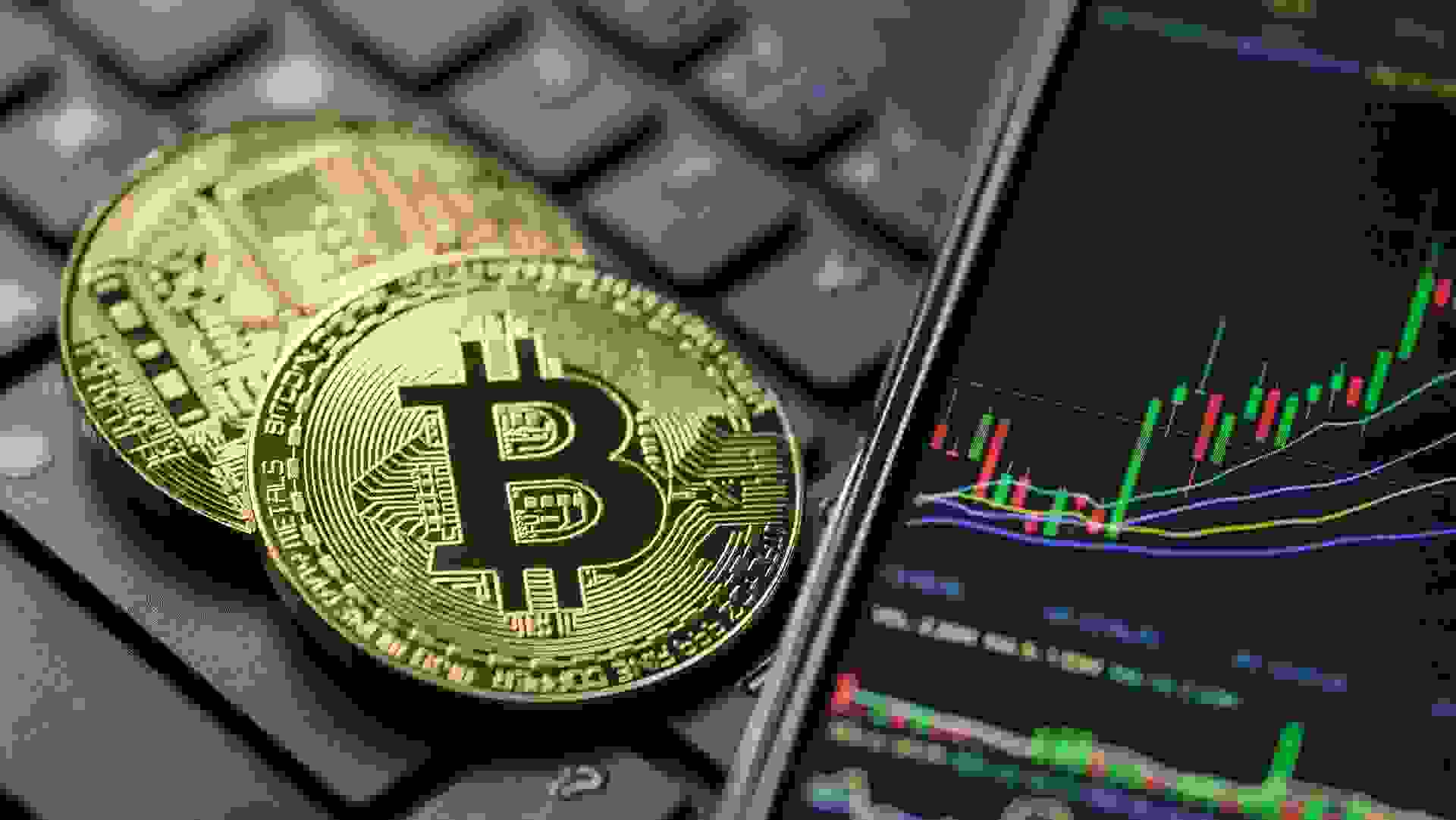 It's off to the exchange traded funds (ETFs) Bitcoin futures races. Following ProShares Bitcoin Strategy ETF's successful debut earlier this week, the Valkyrie Bitcoin Strategy fund began trading on…
READ MORE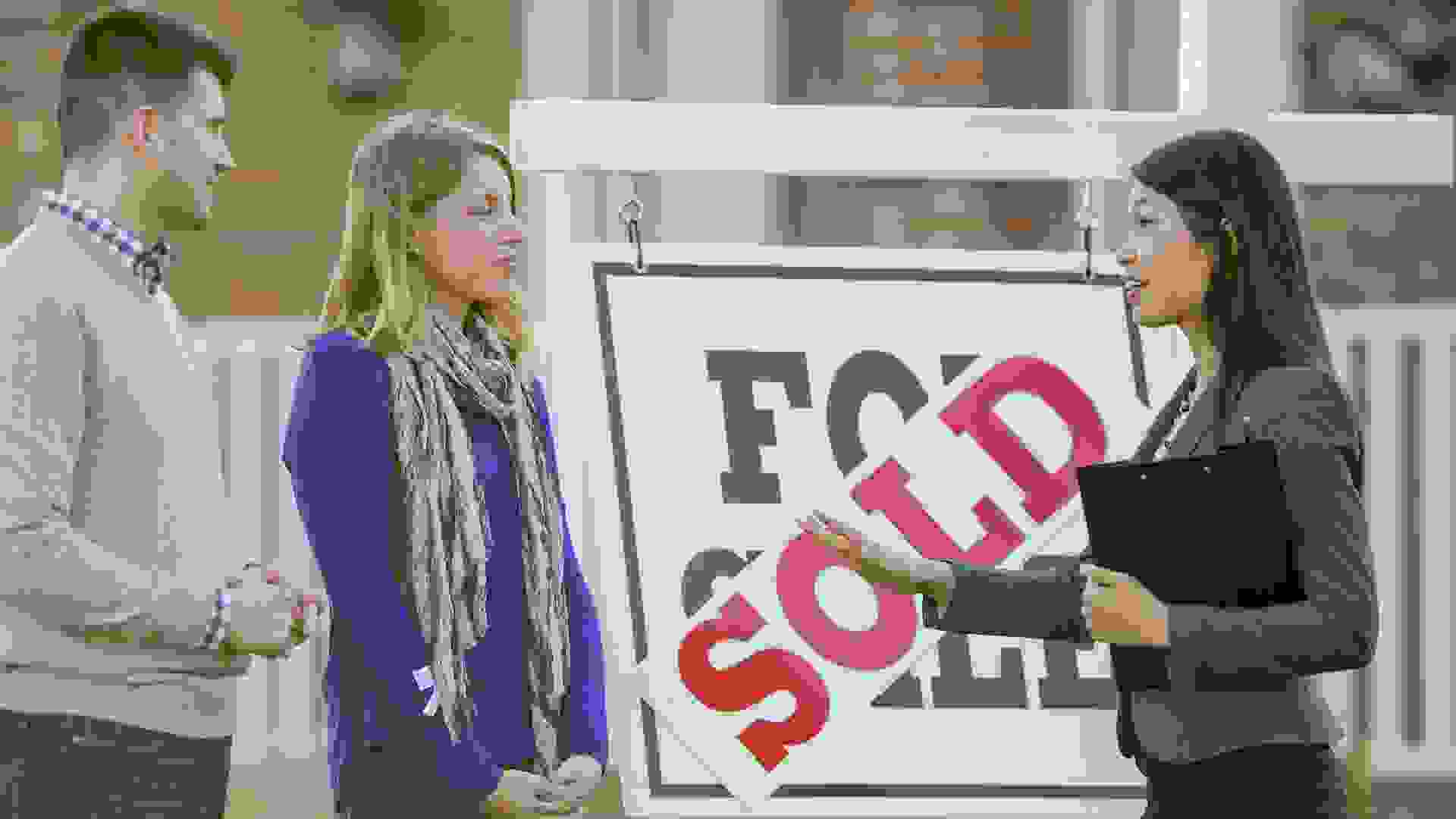 Seasonality plays a vital role in the housing market, as it has a significant impact on the supply and demand of housing. Transactions and prices tend to be above trend in the summer while activity…
READ MORE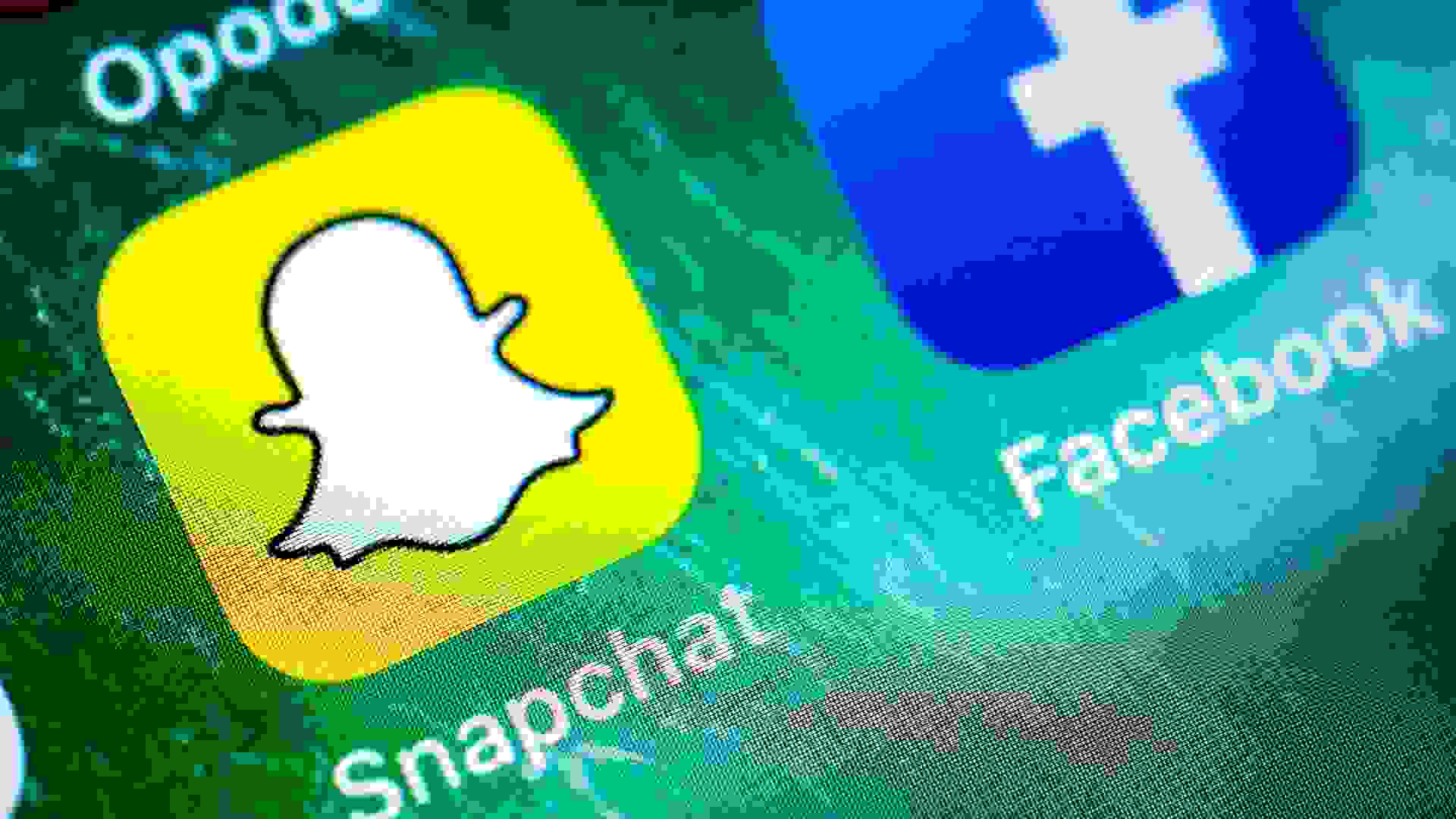 Snap, the parent company of social media app Snapchat, saw stock prices fall 30% on Thursday, according to Bloomberg. By Friday, mid-morning, the stock had plunged from more than $75 per share…
READ MORE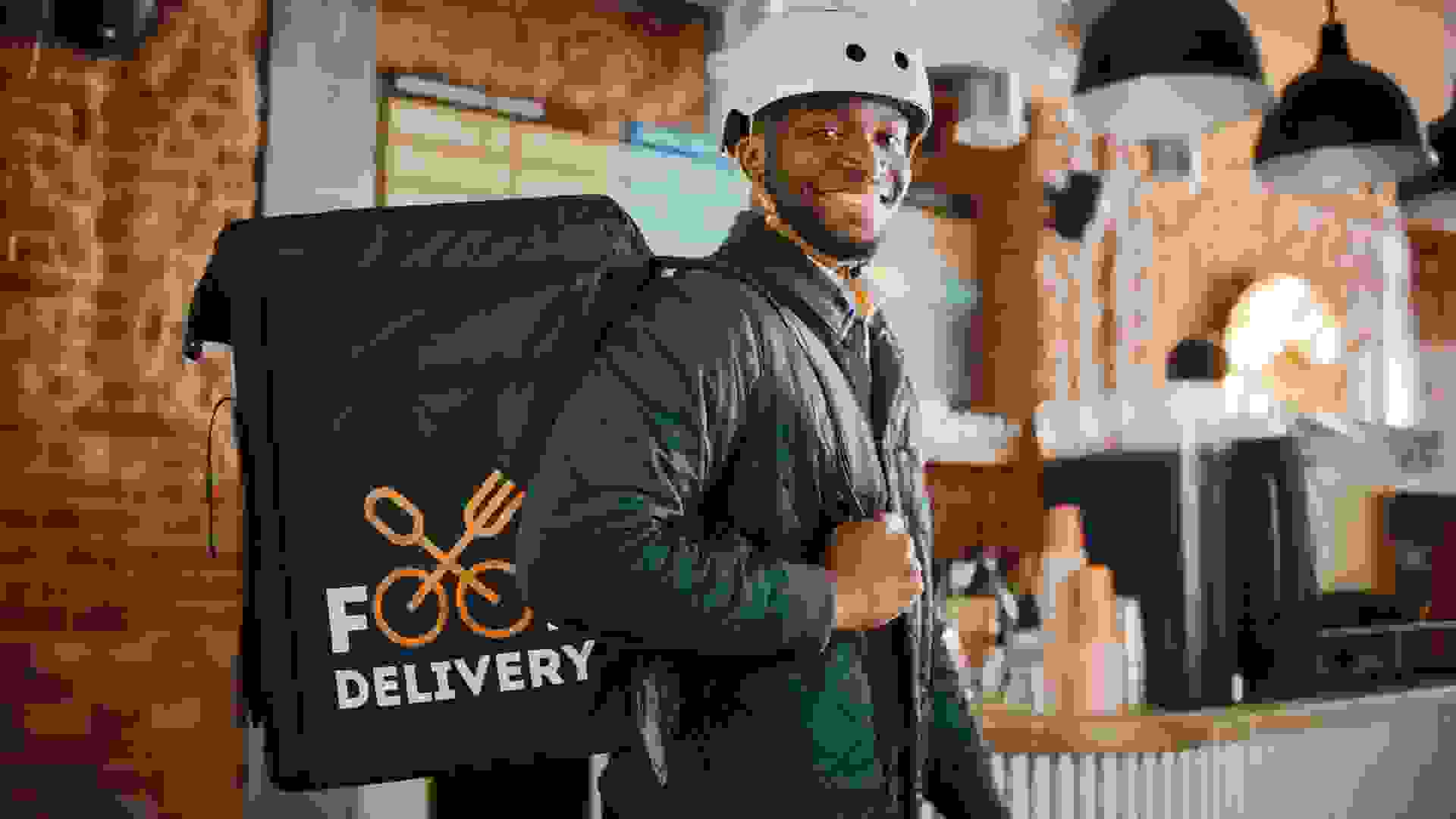 Nearly 1 out of every 5 gig drivers collected unemployment benefits during the pandemic's peak, according to an analysis by JPMorgan Chase Institute. These gig drivers worked through online platforms…
READ MORE
Walmart has started a pilot program to allow shoppers to buy Bitcoin at Coinstar kiosks in some of its U.S. stores, CoinDesk reported. See: Walmart Announces Black Friday Sales — Plan Ahead for Major…
READ MORE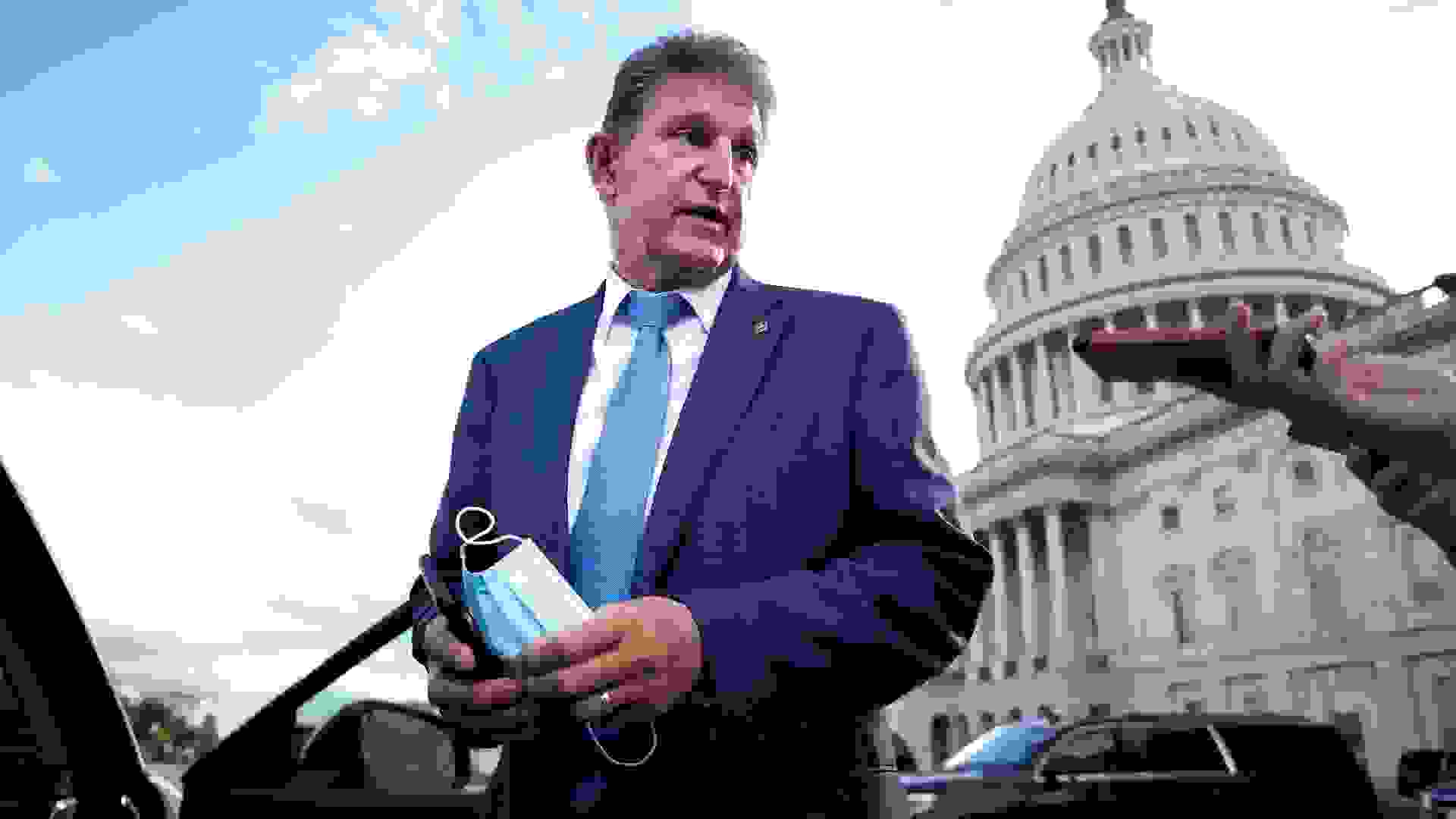 Among cuts to President Joe Biden's "Build Back Better" reconciliation plan is the enhanced monthly child tax credit. Right now, it looks like the CTC will only be extended for another year, instead…
READ MORE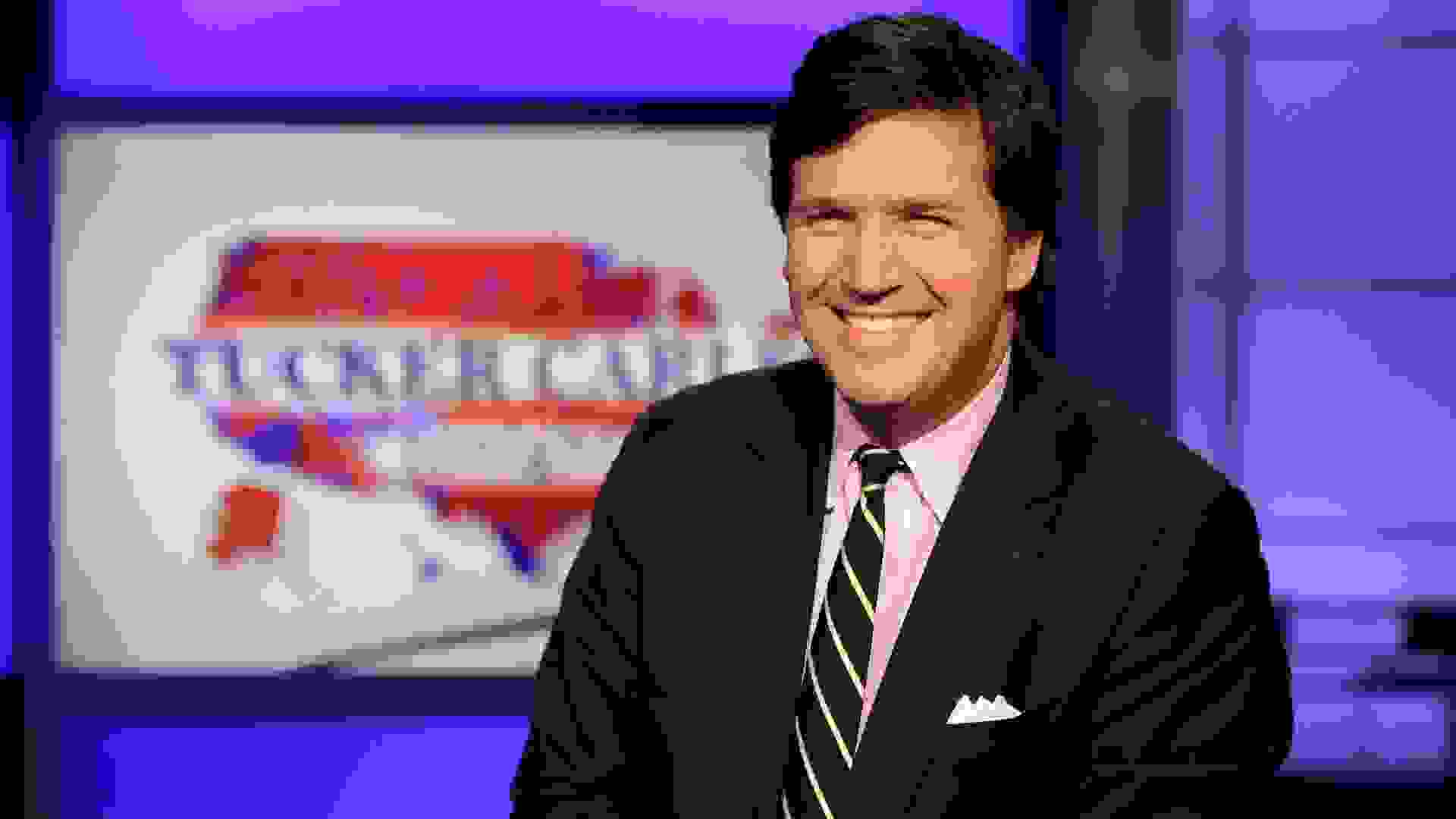 Tucker Carlson, 52, has the distinction of being the most-watched and possibly one of the most polarizing personalities on cable news.  With nearly three million viewers as a conservative political…
READ MORE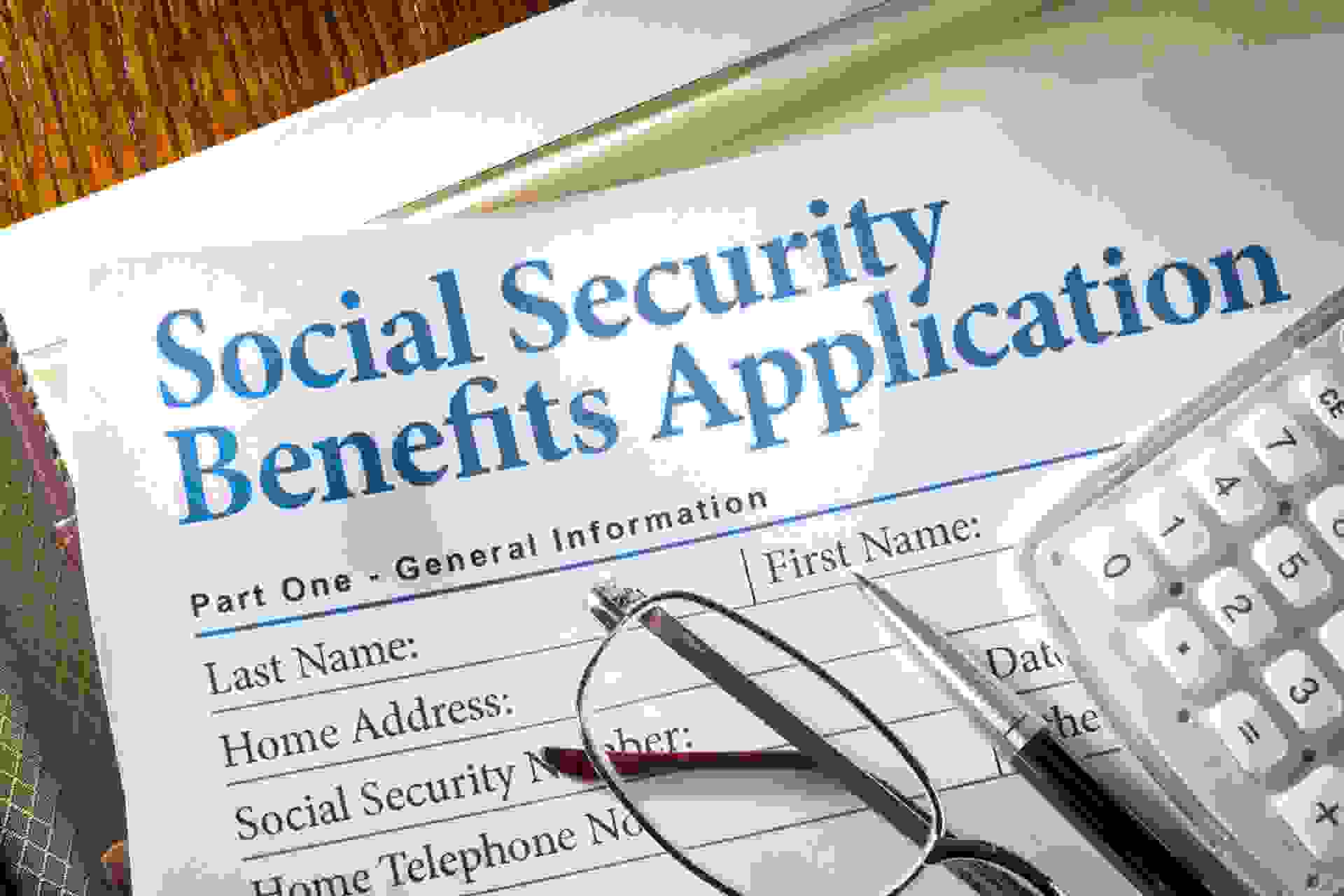 So you think you know all you need to know about Social Security? If so, congratulations – you are in the minority when it comes to knowledge of the nation's biggest retirement benefits program -…
READ MORE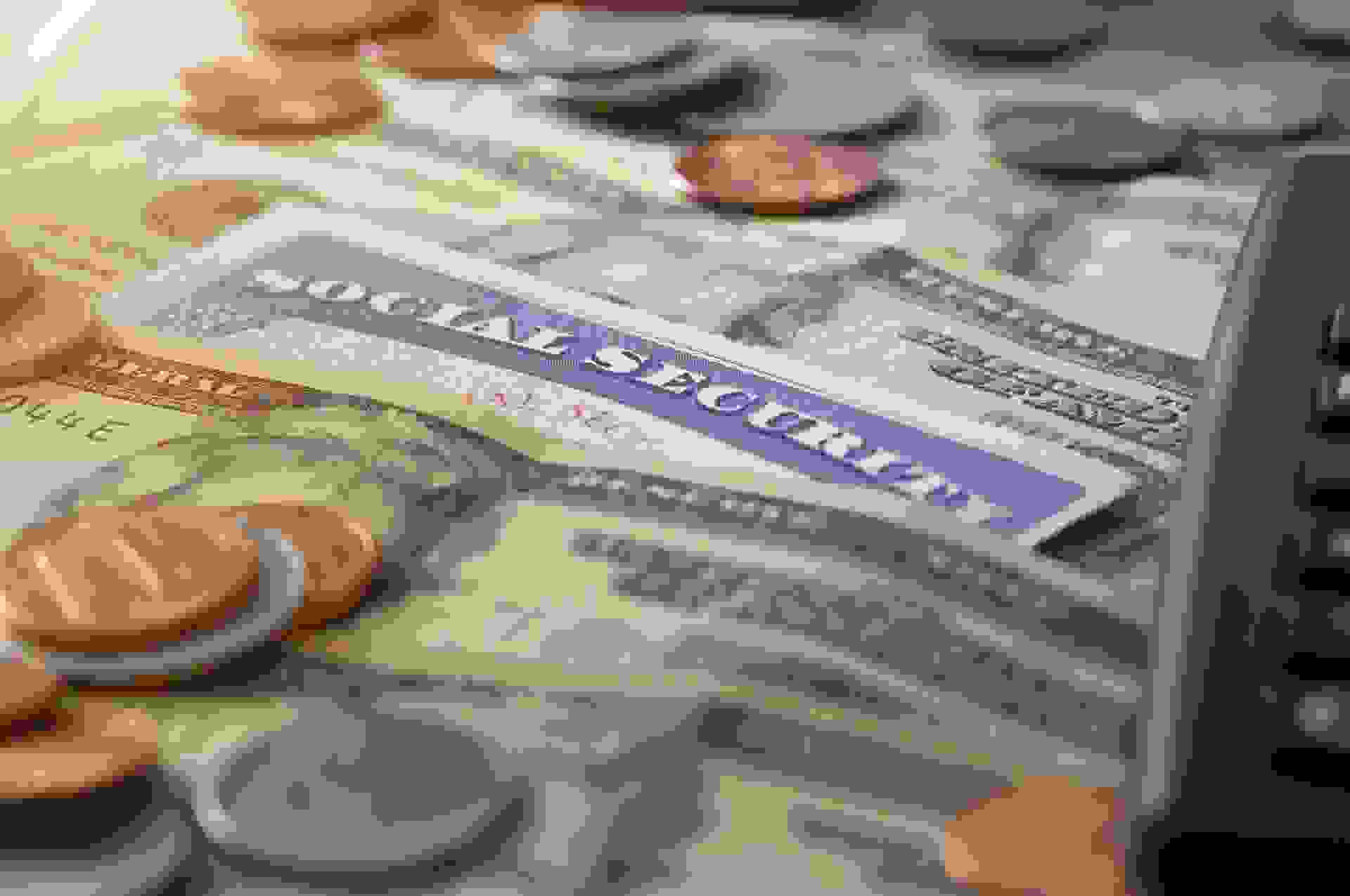 Social Security benefits are getting a boost for 2022, potentially the biggest bump in the last 40 years. While the annual increase could be as high as 6.2% due to inflation, that monthly check may…
READ MORE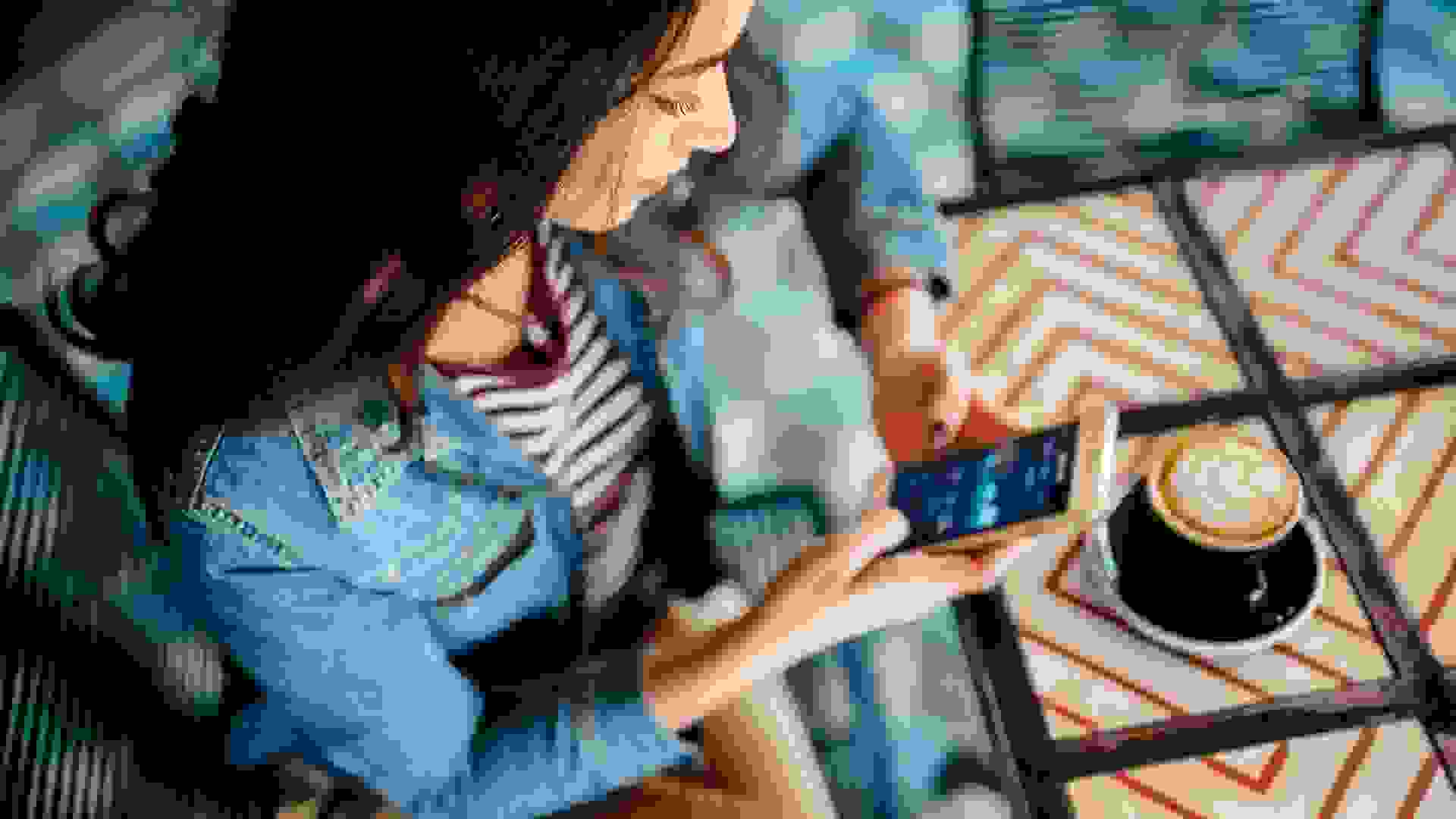 The first futures-based exchange-traded fund (ETF) for Bitcoin, the ProShares Bitcoin Strategy ETF (NYSE: BITO), has continued to rise in its third day of trading. It's trading volume hit $1.2 billion…
READ MORE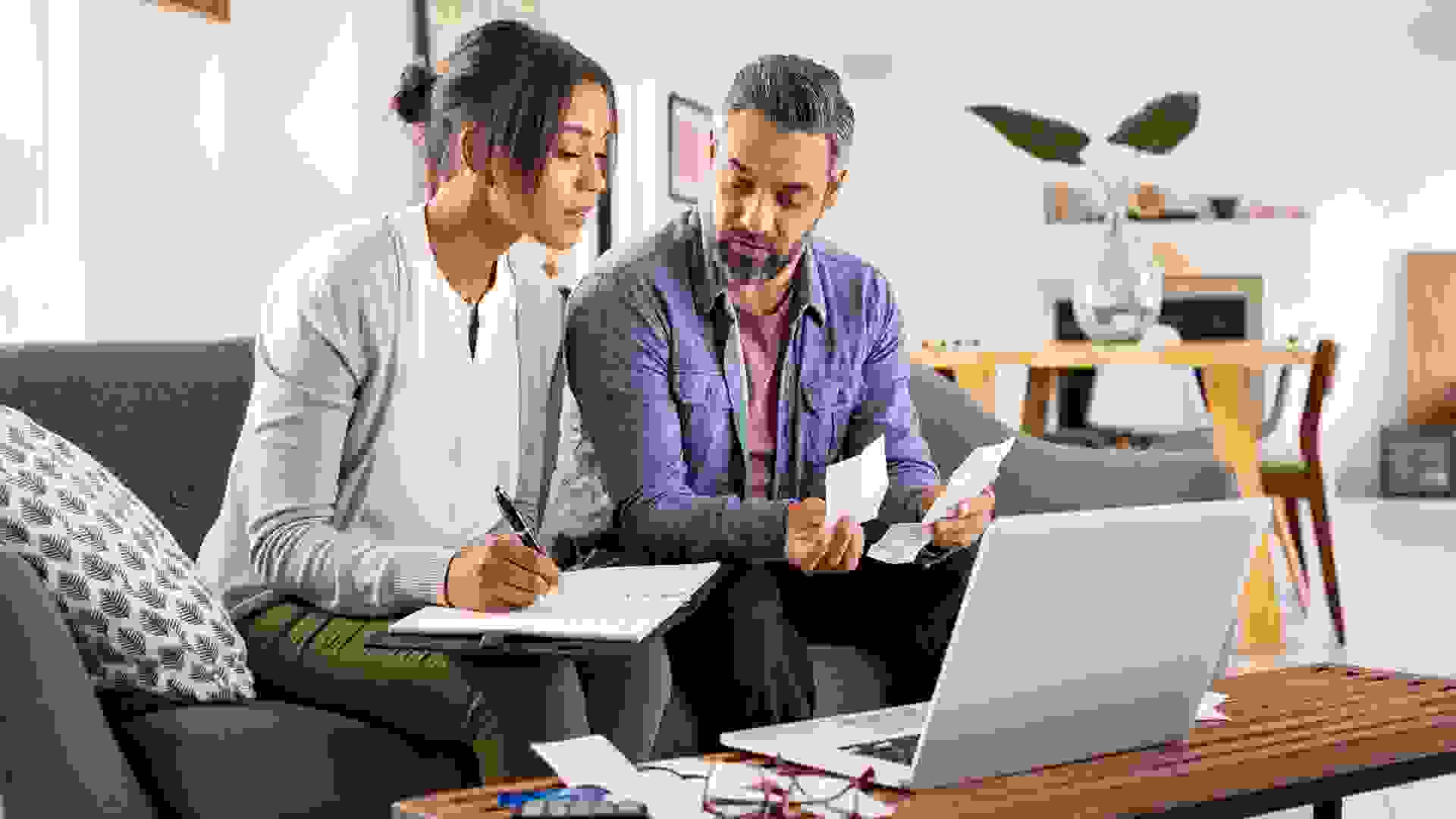 Democrats in both the House and the Senate are still fighting to change the $10,000 cap on the federal deductions limit for state and local taxes. See: Child Tax Credit in Danger? Planned Payments…
READ MORE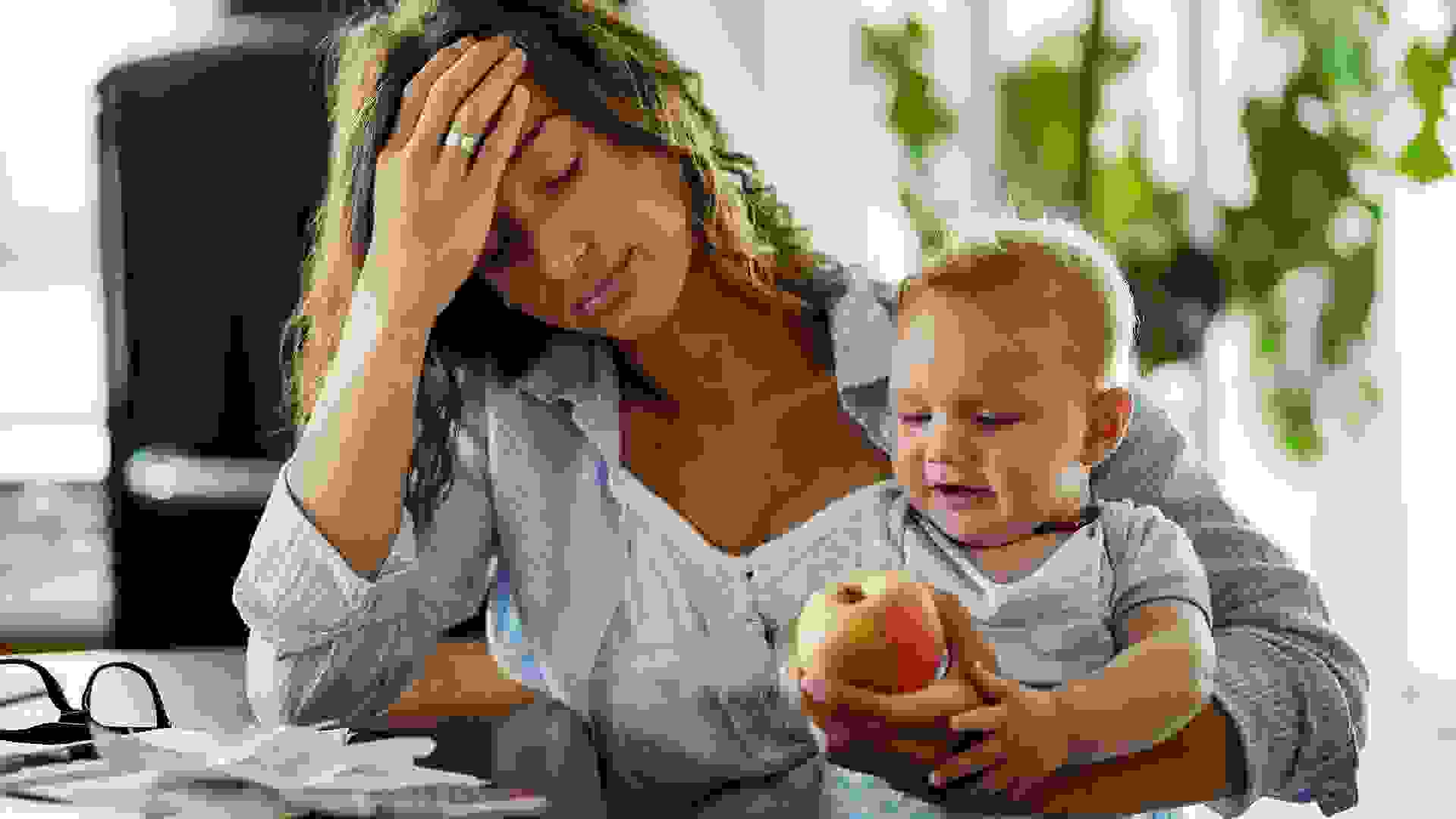 Enhanced child tax credits could be in for a shorter run than anticipated amid infighting between moderate and progressive Democrats, threatening a program that was a key part of the federal COVID-19…
READ MORE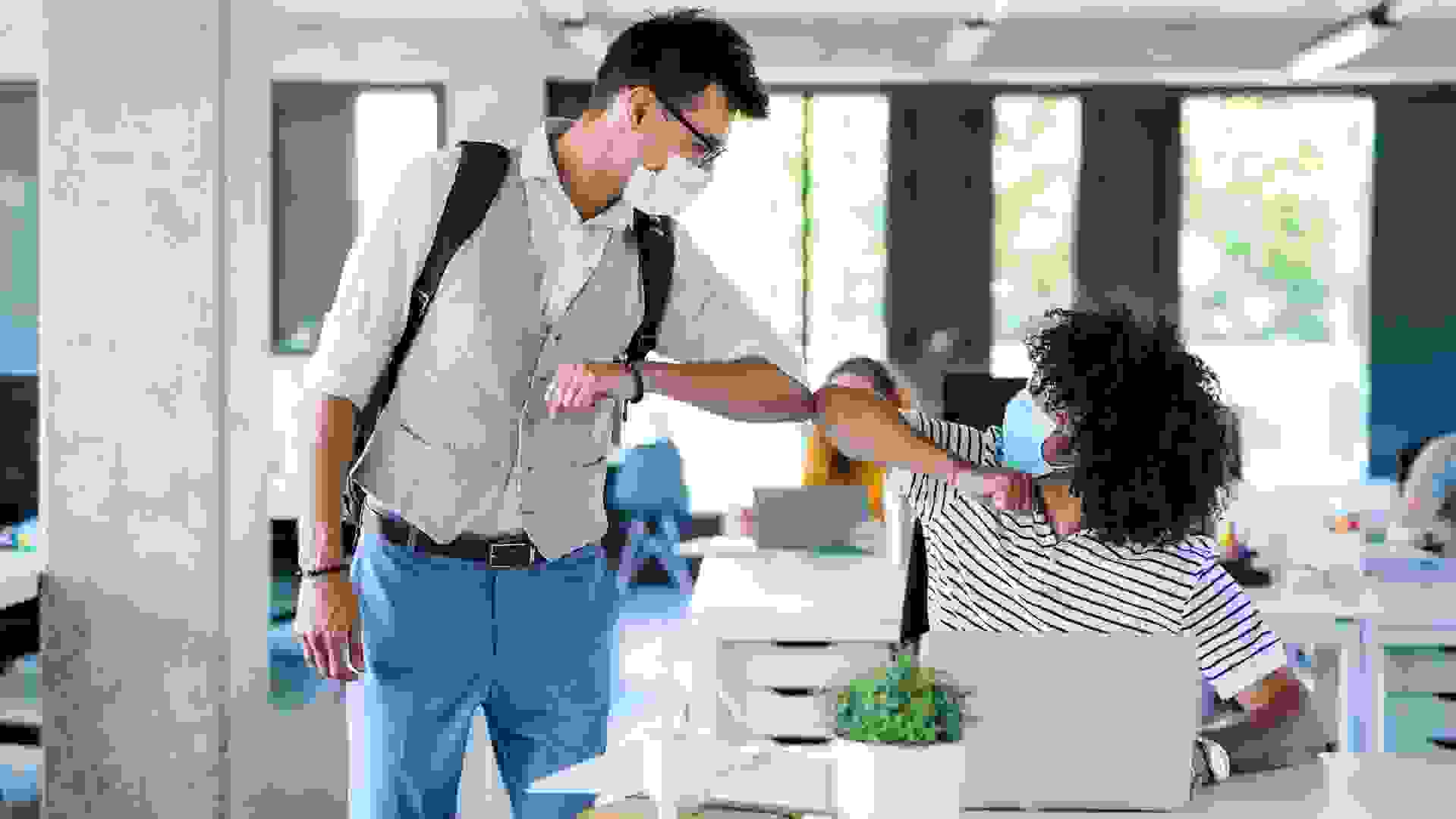 The COVID-19 Delta variant hasn't had as big an impact on return-to-work plans as some might have thought, according to a new survey of human resources professionals and other workers. However, there…
READ MORE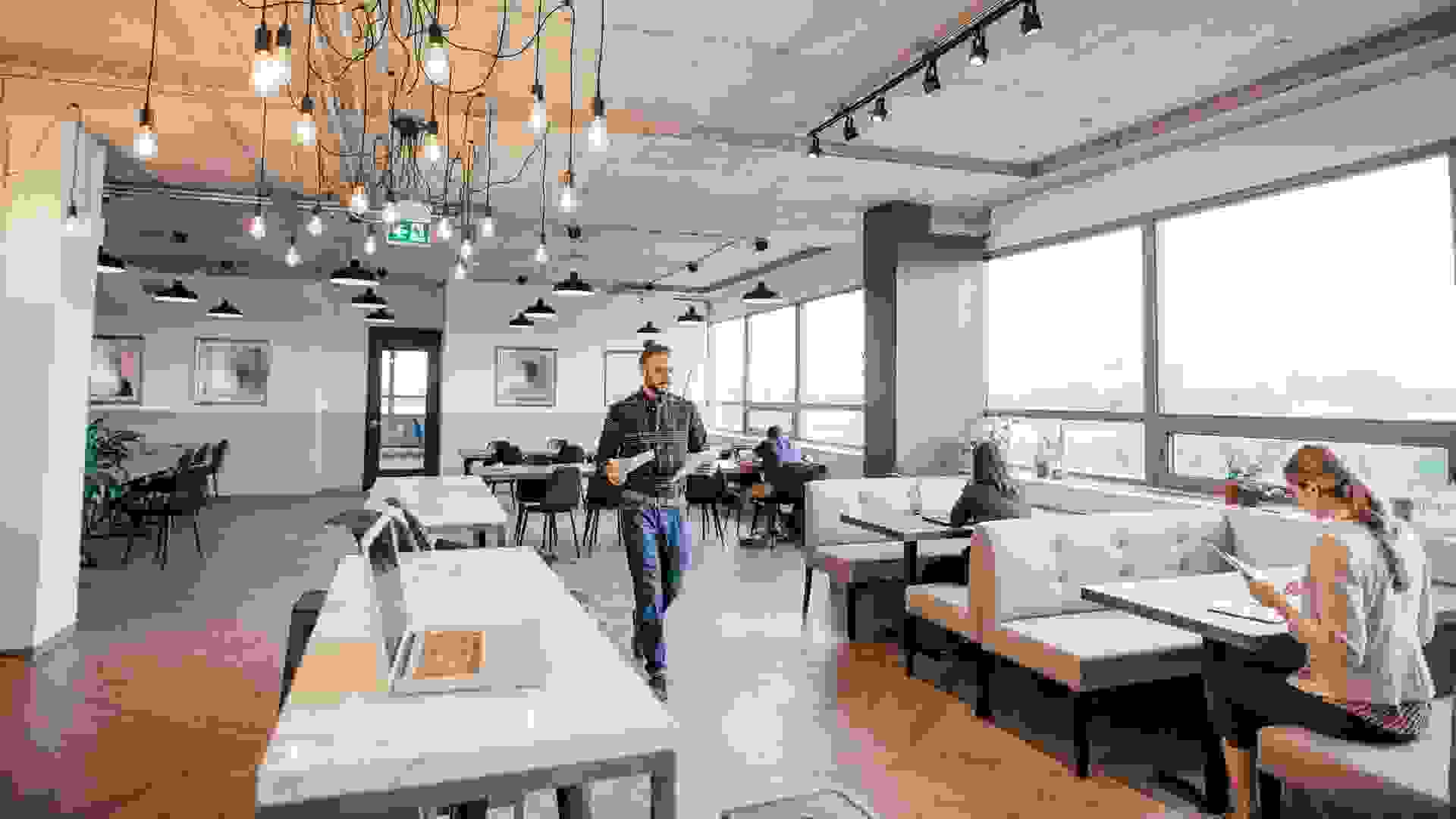 Following its IPO fiasco of 2019 and a series of scandals, WeWork began trading on the New York Stock Exchange under the ticker symbol "WE" yesterday. Shares of WeWork Shares closed 13.5% higher at…
READ MORE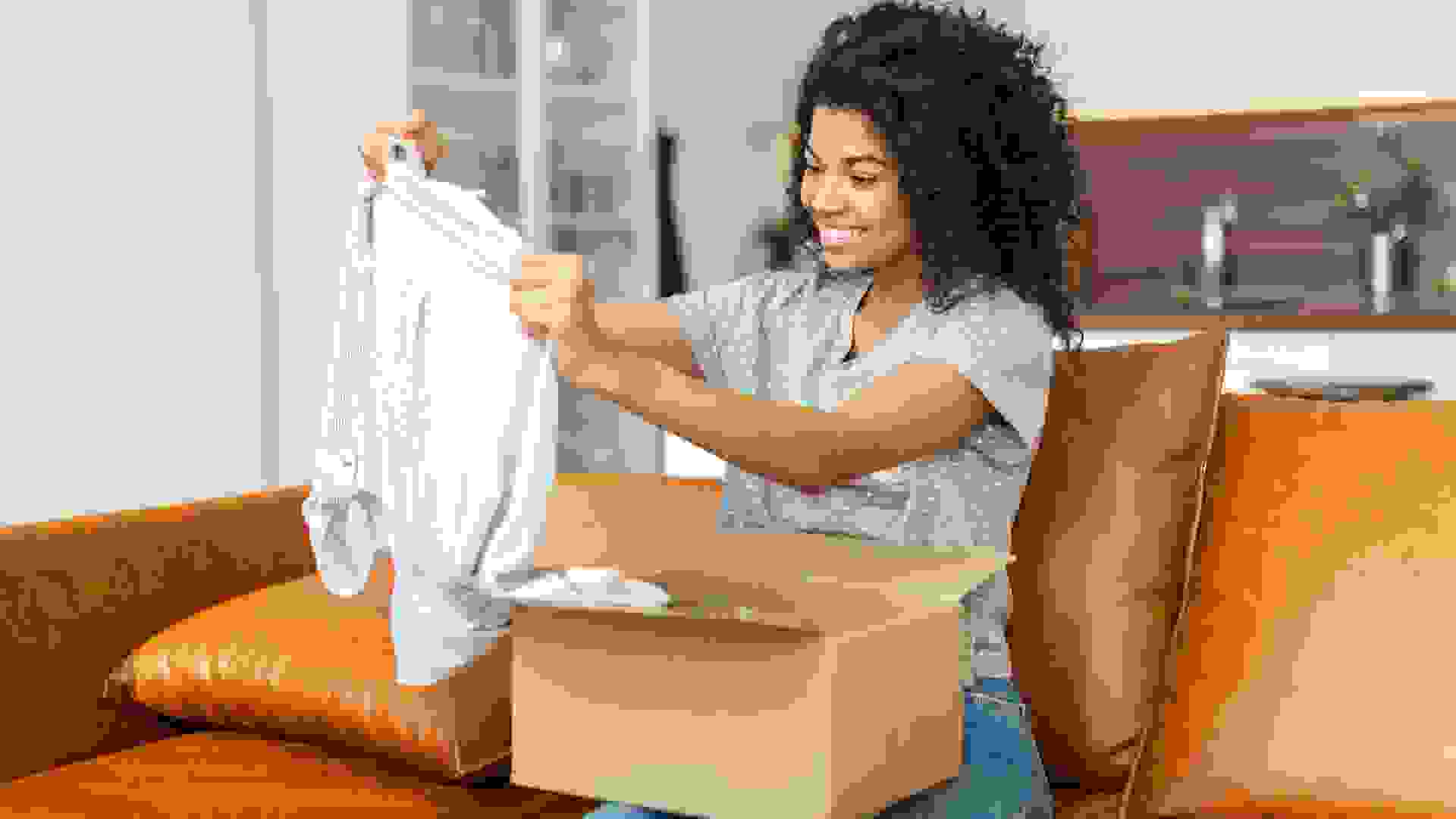 Buy Now, Pay Later, or BNPL loans, should be approached with caution since they can be a detriment to your credit.
READ MORE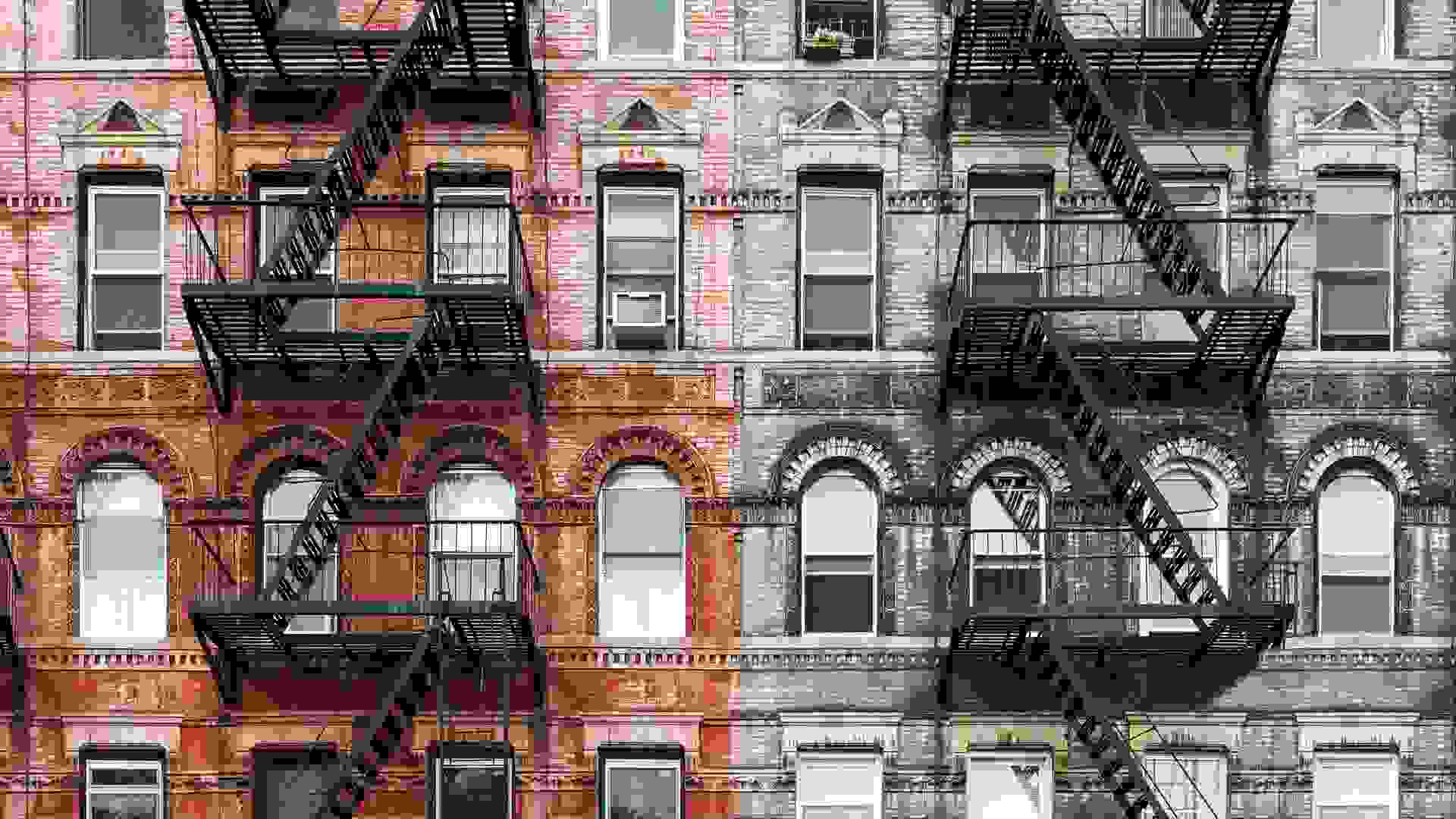 Nearly 5% of Americans remain unemployed, according to the latest data from the Bureau of Labor Statistics. While that number is the lowest recorded since the onset of the pandemic, it's still…
READ MORE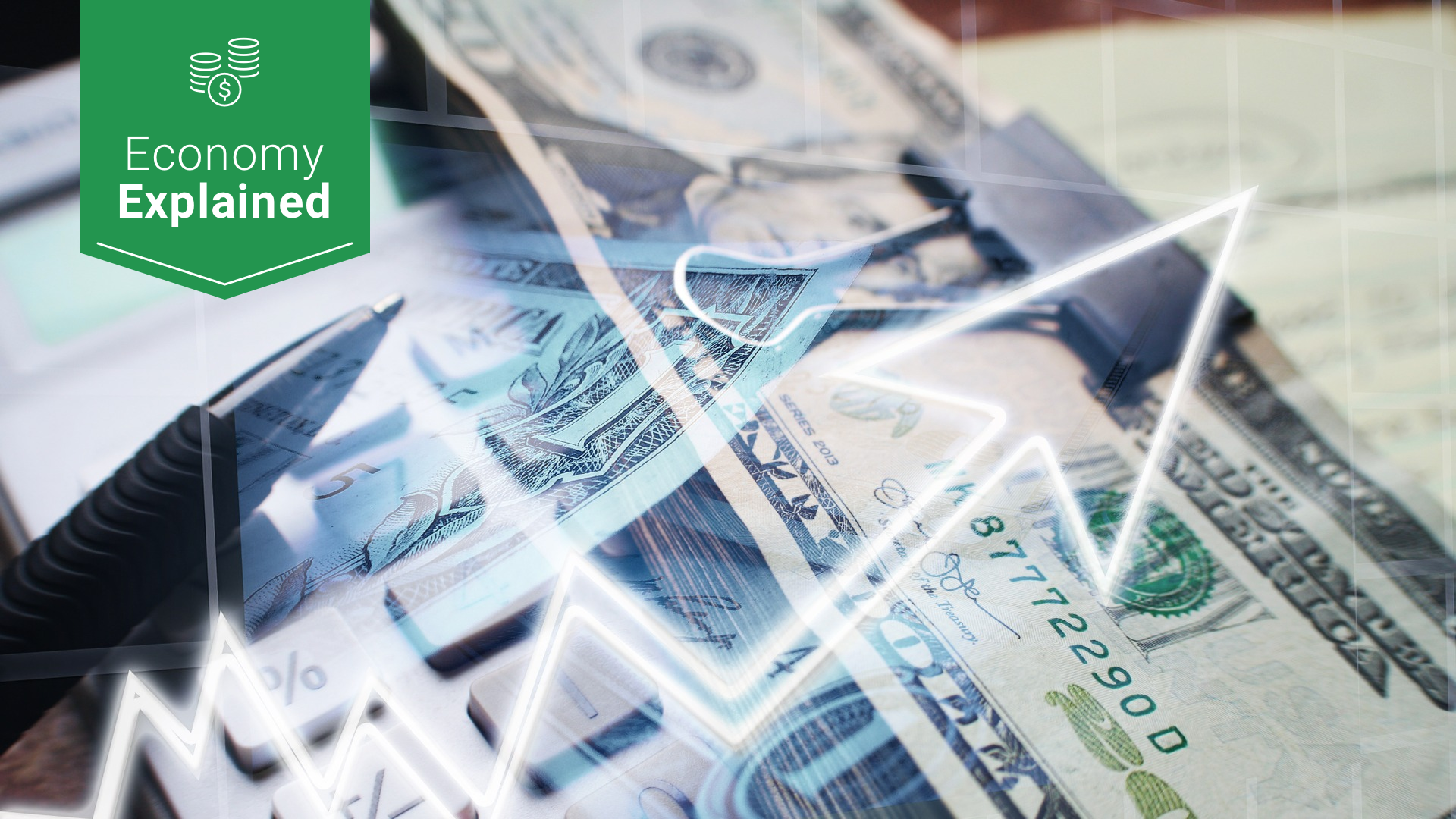 It's not uncommon to hear the words "revenue" and "profit" used interchangeably, but they're not the same thing. Whether you want to buy a hot stock, open your own business, or just sound like you…
READ MORE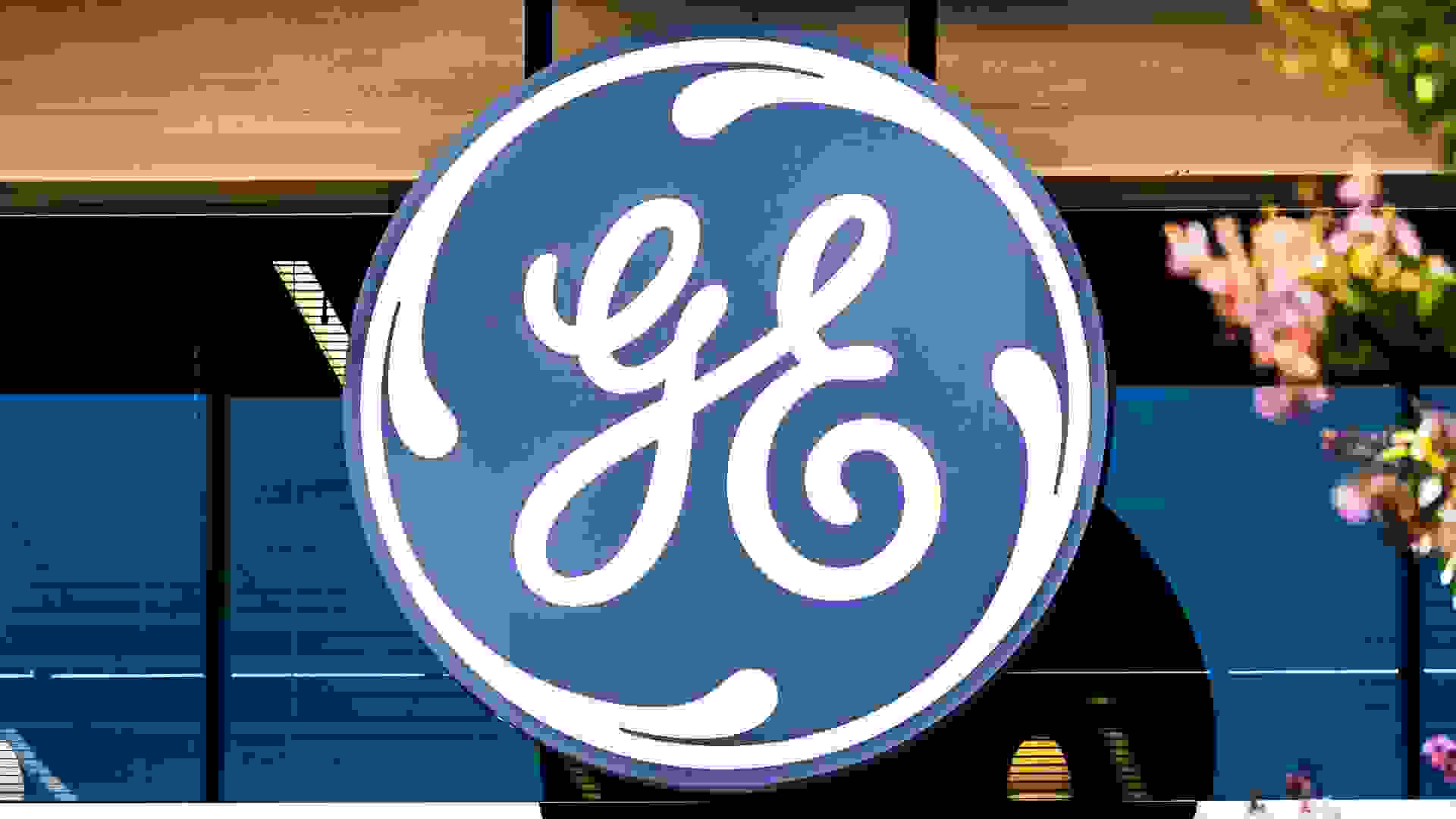 Before investing in GE stock, you'll want to consider the company's financials. Here are some numbers to help you decide whether to put your faith in GE.
READ MORE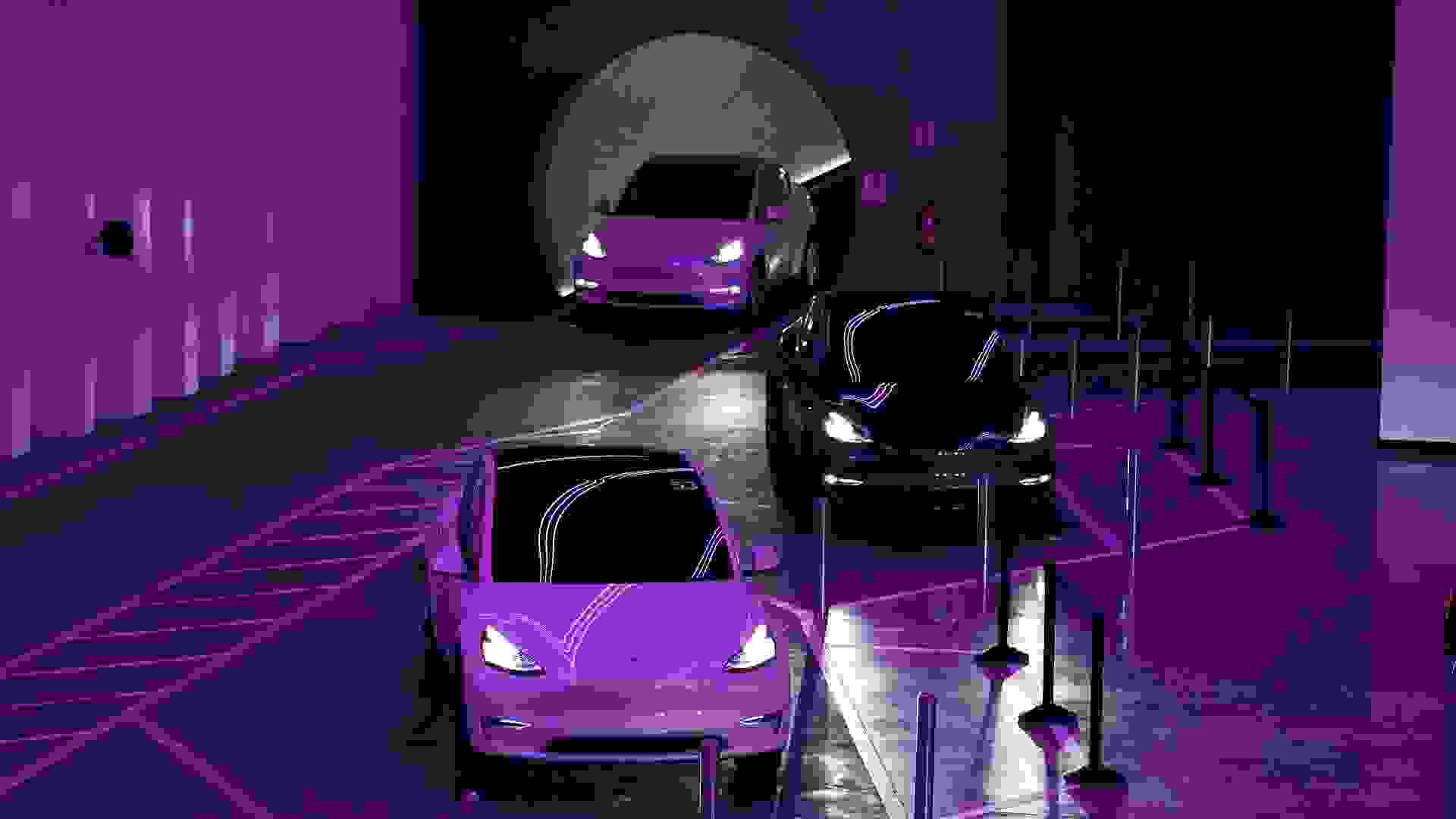 Elon Musk doesn't just have his sights set on the skies above us. In fact, his Boring Company just got the greenlight to go ahead with plans for expanding the "Vegas Loop," a tunnel that goes under…
READ MORE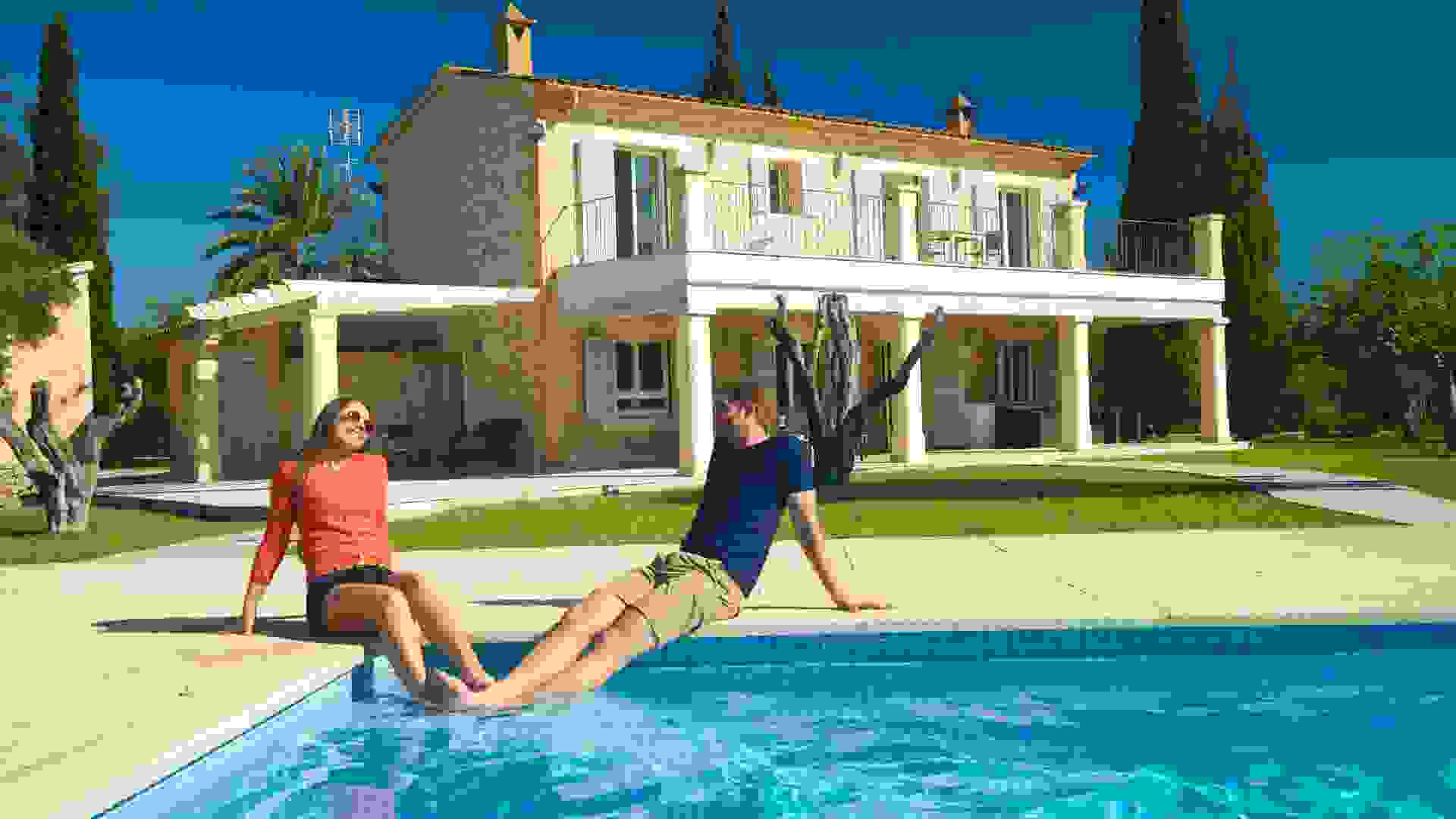 Demand for second homes was 60% higher in September than it was before the coronavirus pandemic hit, according to a new report from Redfin. This represents a slowdown from the record 112% surge…
READ MORE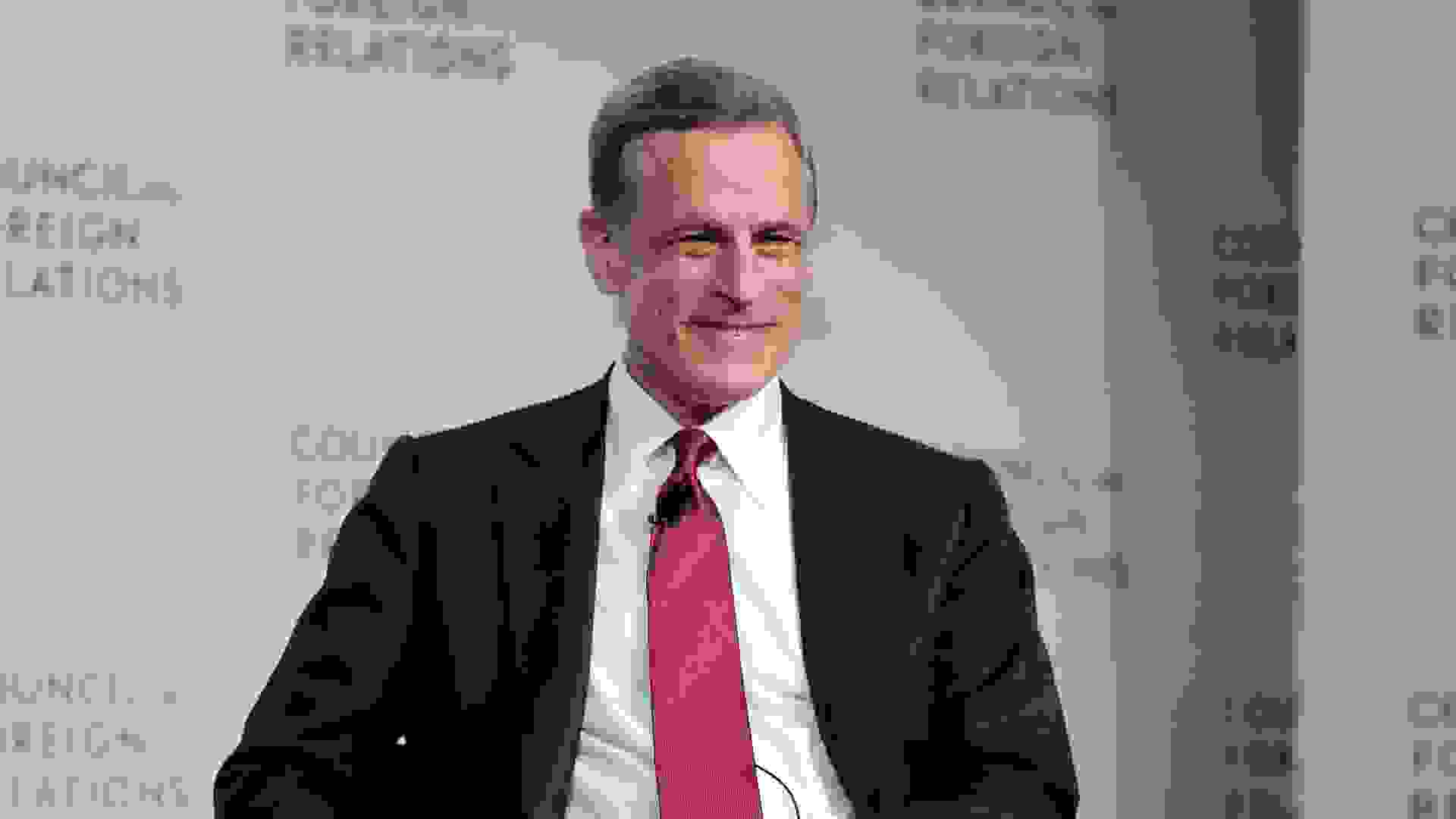 The Federal Reserve announced a sweeping set of rules today, which will prohibit the purchase of individual securities, restrict active trading and increase the timeliness of reporting and public…
READ MORE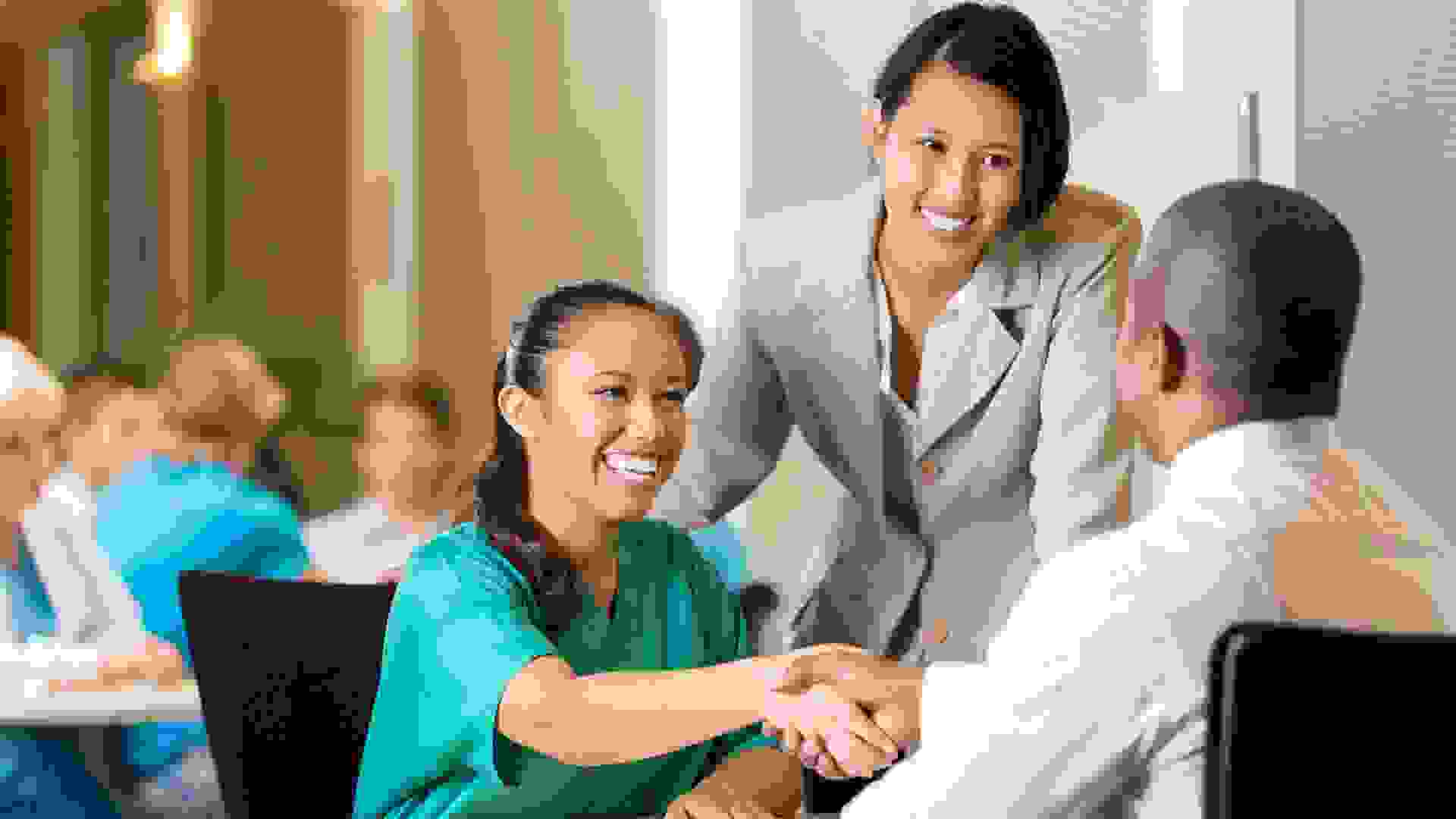 Jobless claims came in at 290,000 for the week ending Oct. 16 the Department of Labor reported this morning, representing a decrease of 6,000 from the previous week's levels. In a sign of hope for the…
READ MORE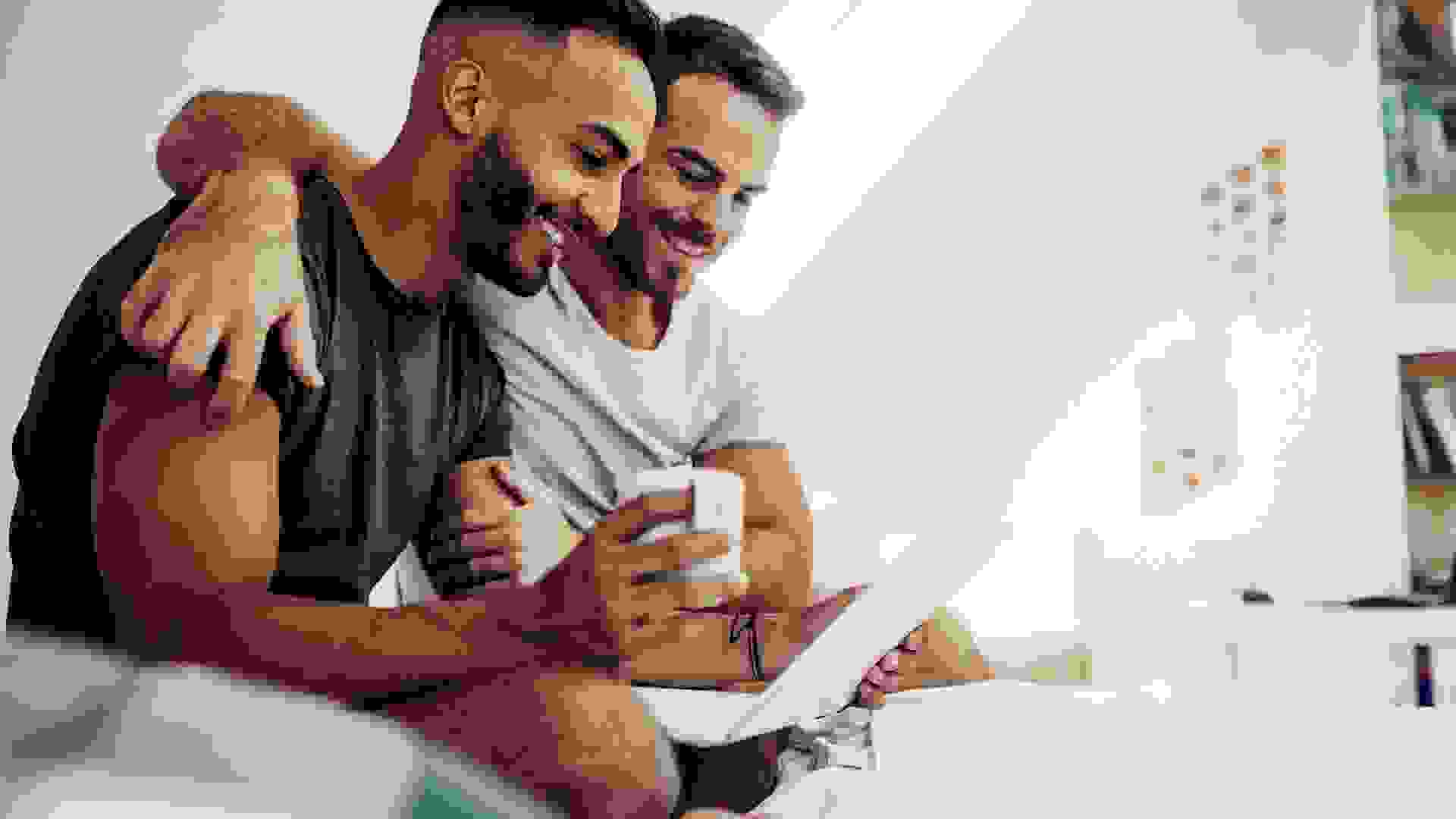 Amidst the COVID-19 pandemic, many people put everything from groceries and paper goods to alcoholic beverages on some form of automatic delivery. A recent study from Chase Bank showed that 55% of…
READ MORE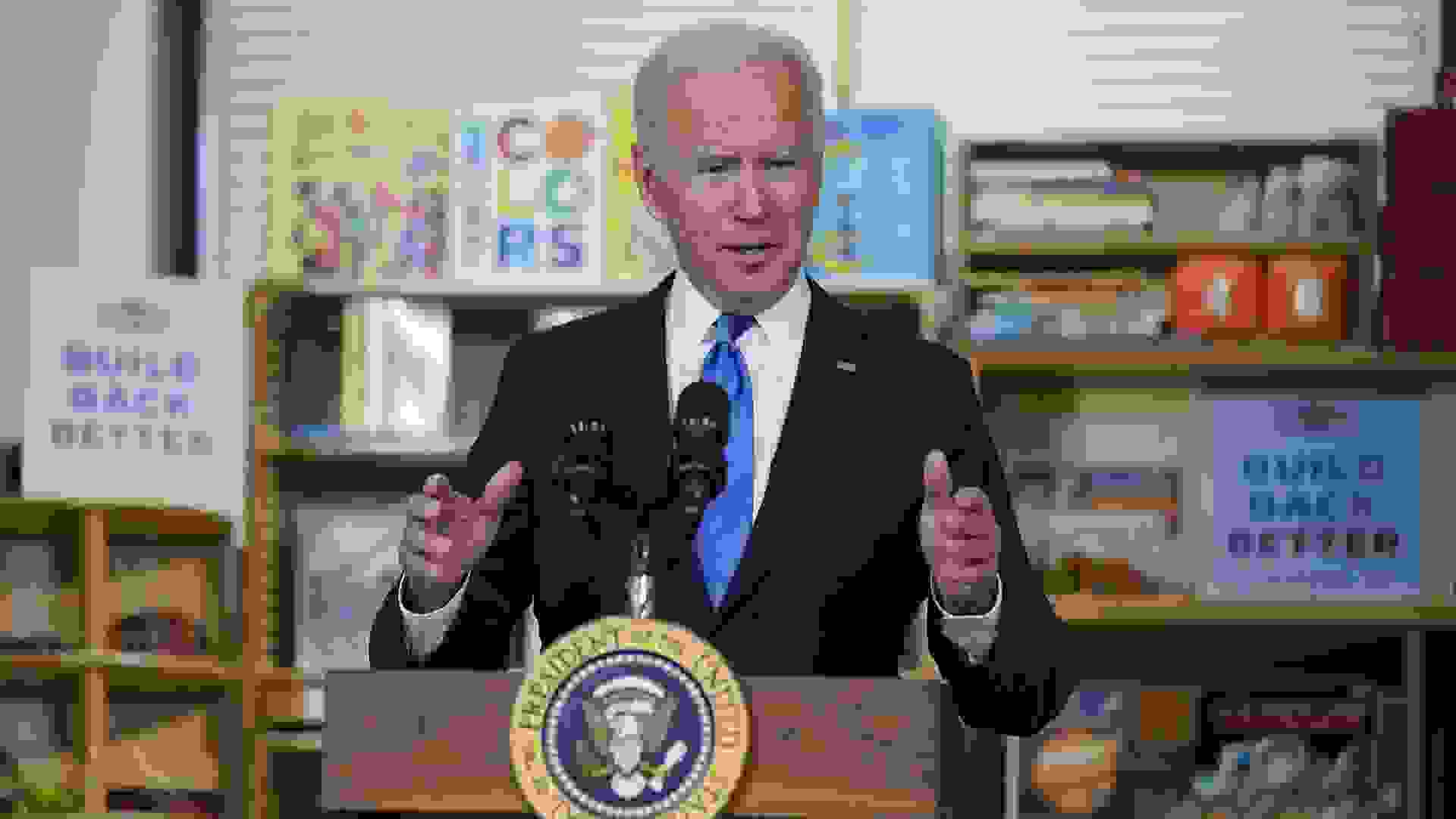 President Biden's initial $3.5 trillion "Build Back Better" plan to aid in economic recovery could be trimmed down to somewhere between $1.9 trillion and $2.2 trillion in order to pass, Fortune…
READ MORE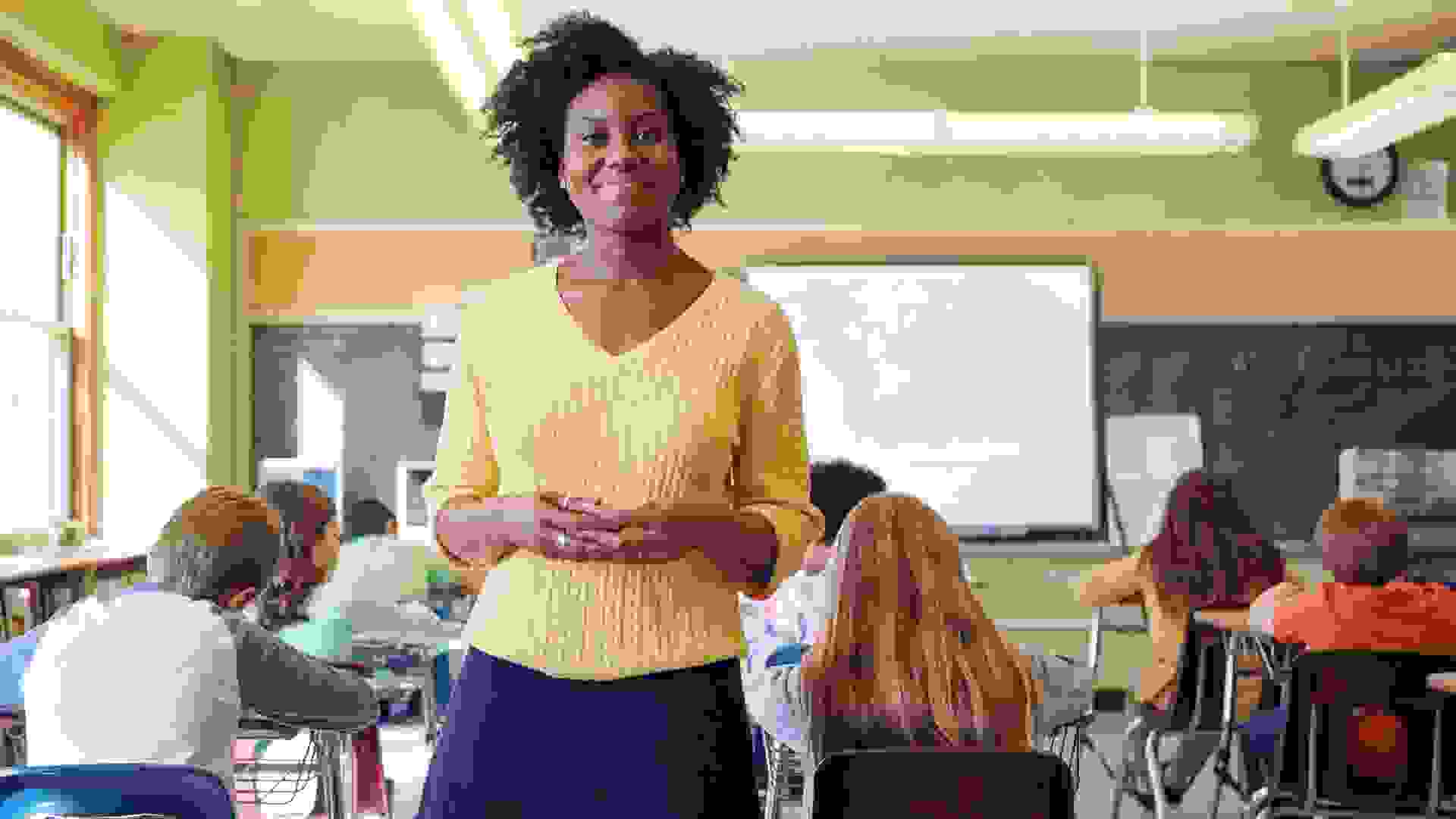 A Twitter post late last week from U.S. Secretary of Education Miguel Cardona has raised the hopes of thousands of teachers, nurses and other public servants that their federal student loan debts…
READ MORE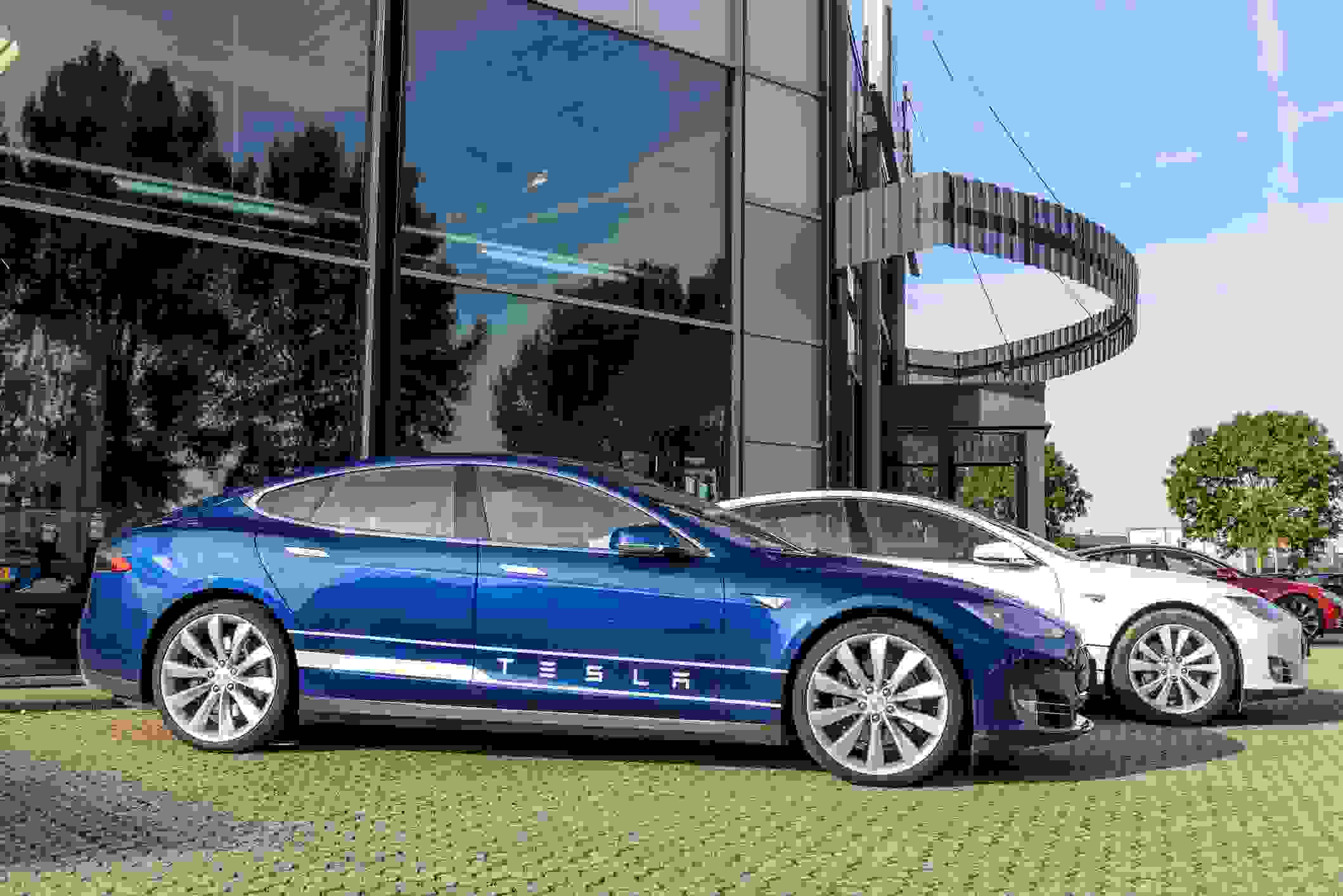 Tesla reported its third-quarter earnings yesterday, exceeding analysts' expectations and despite global supply chain issues. See: Tesla Tops Delivery Expectations Despite Global Supply Chain Issues…
READ MORE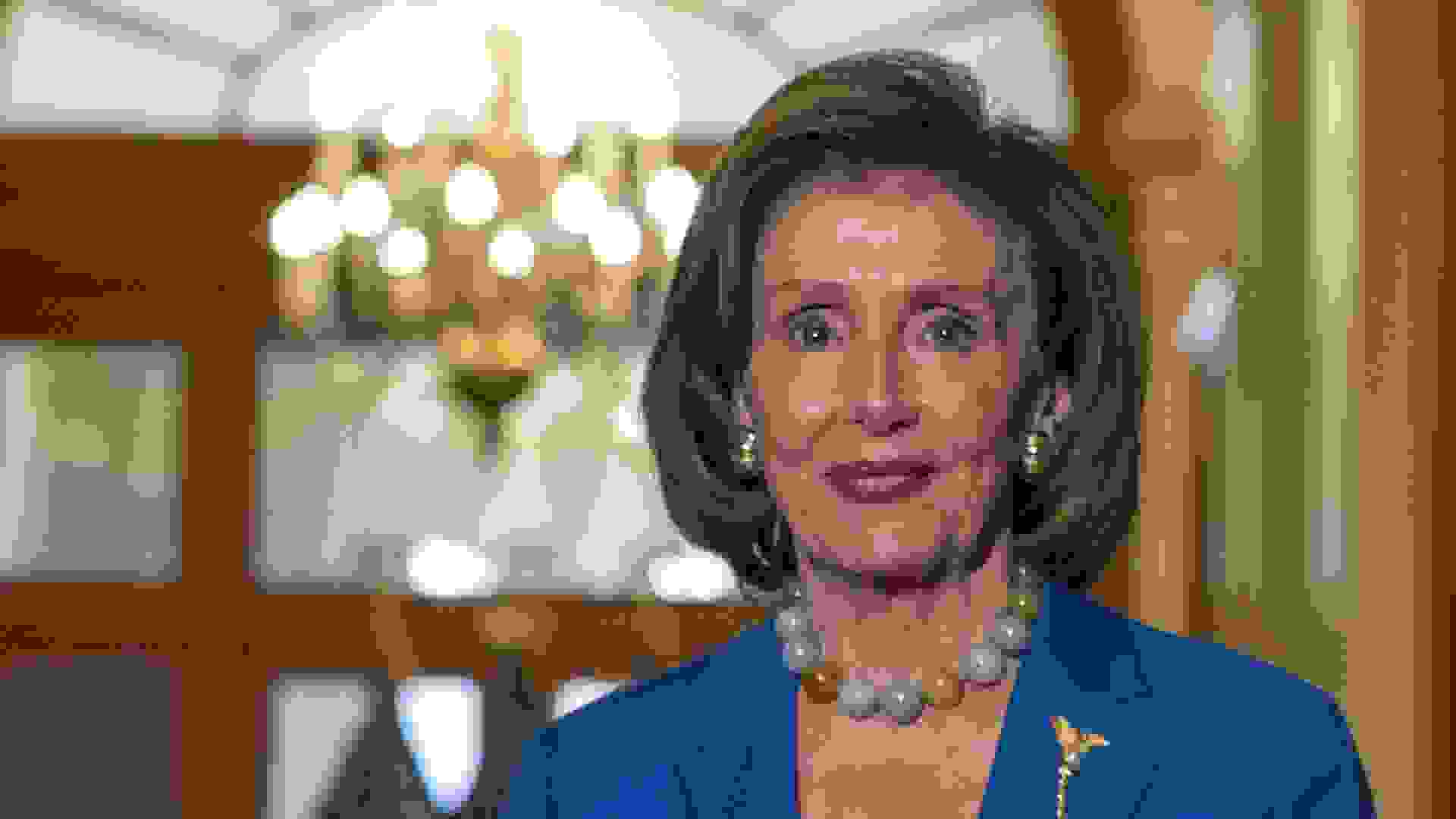 Individual investors on TikTok are now watching the financial disclosures of some members of Congress for stock tips. See: How Much Do TikTokers Make? Here are 7 of the Highest-Earning TikTokers Find:…
READ MORE
Your insights about your interests, habits and concerns help us inform our storytelling. Please take our poll (all answers are totally anonymous). After you answer a few questions, the results will…
READ MORE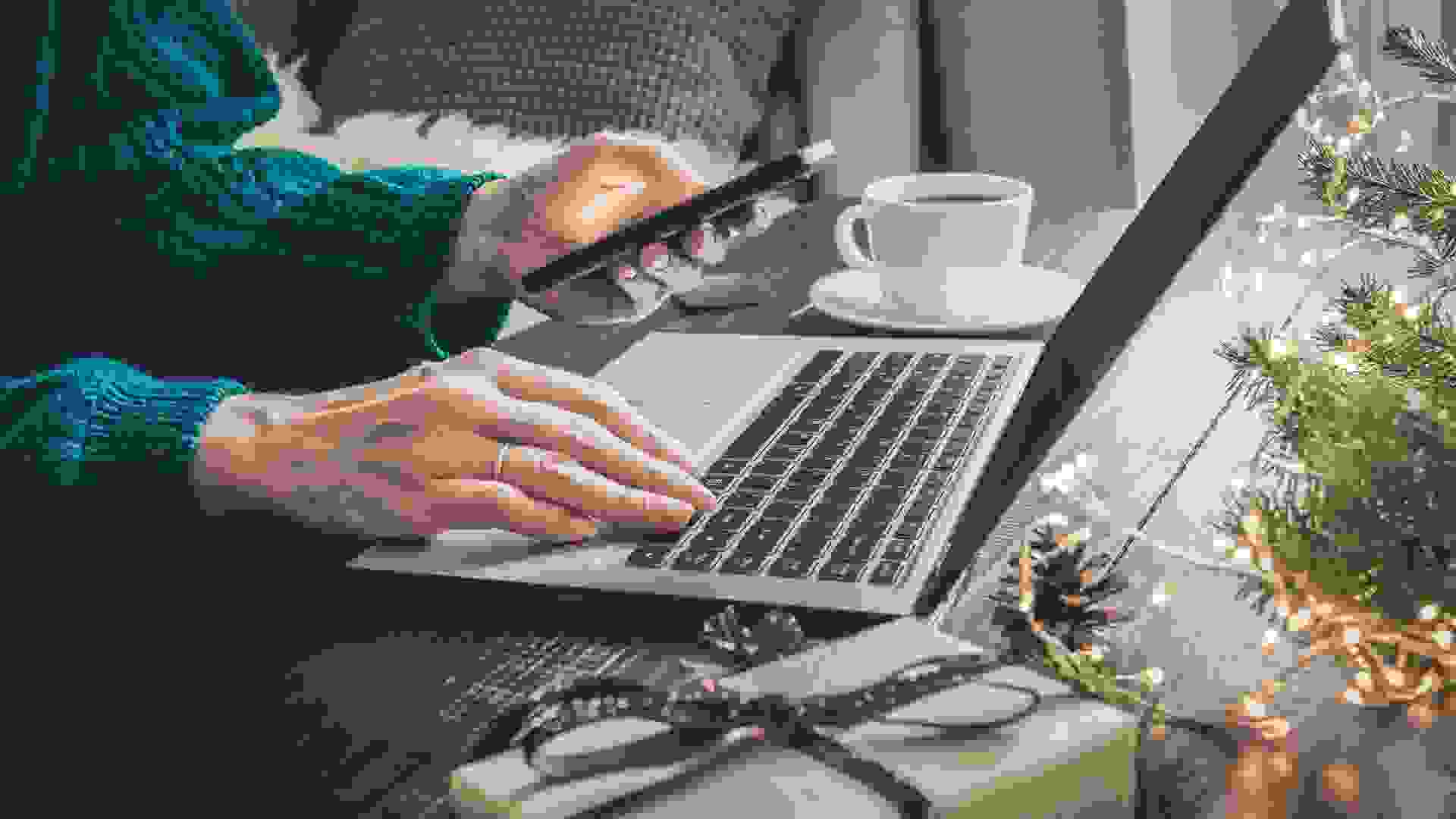 It might be too late to purchase some in-demand items online for the holidays. Out-of-stock items are up 172% from Jan. 2020, according to Adobe's annual holiday shopping forecast, per Business…
READ MORE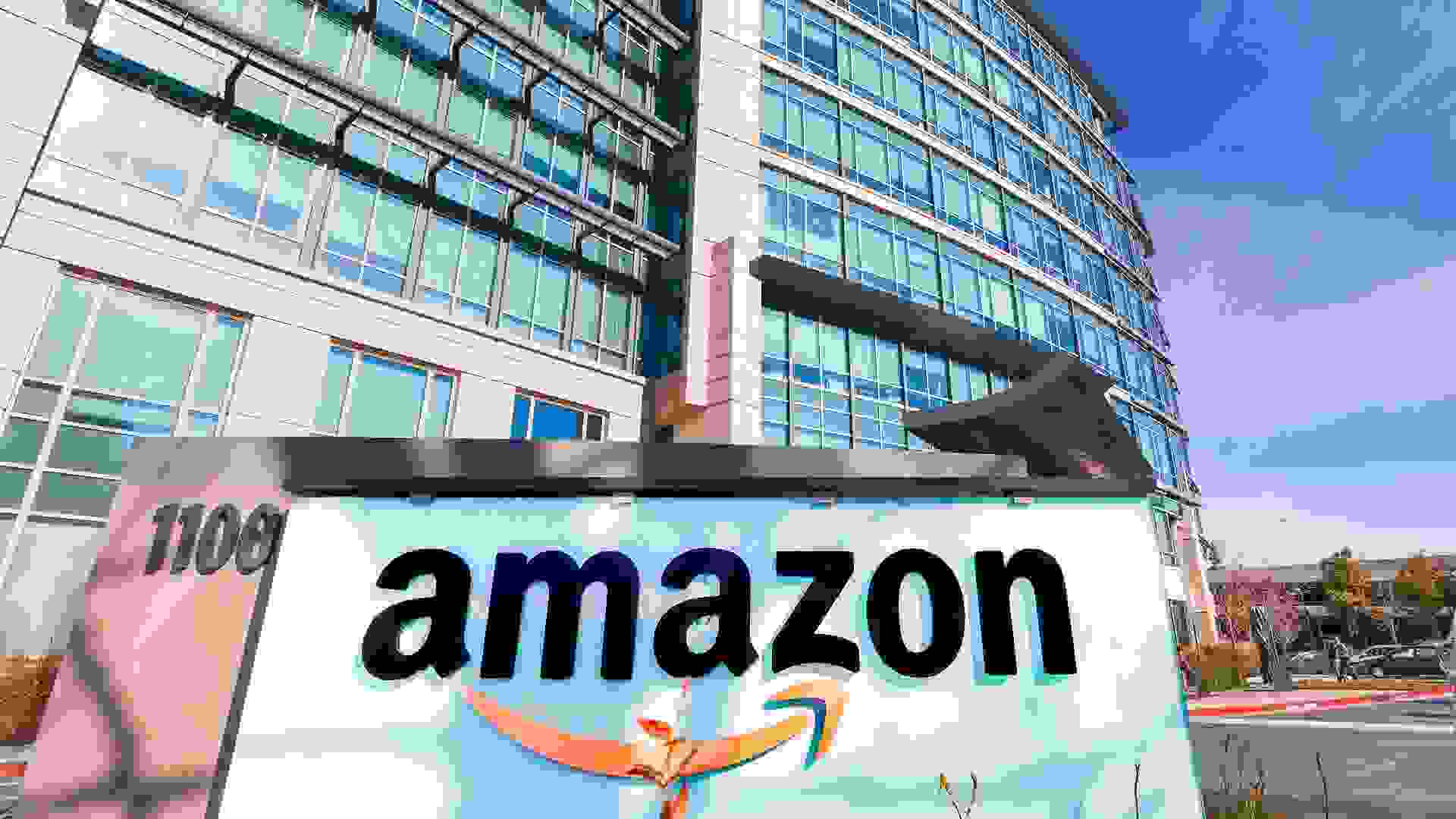 Amazon topped another list this week, but you can bet the online retail giant won't be bragging about it. See: Beware: Pandemic-Related Scams Have Cost Consumers Over Half a Billion So Far Find: 18…
READ MORE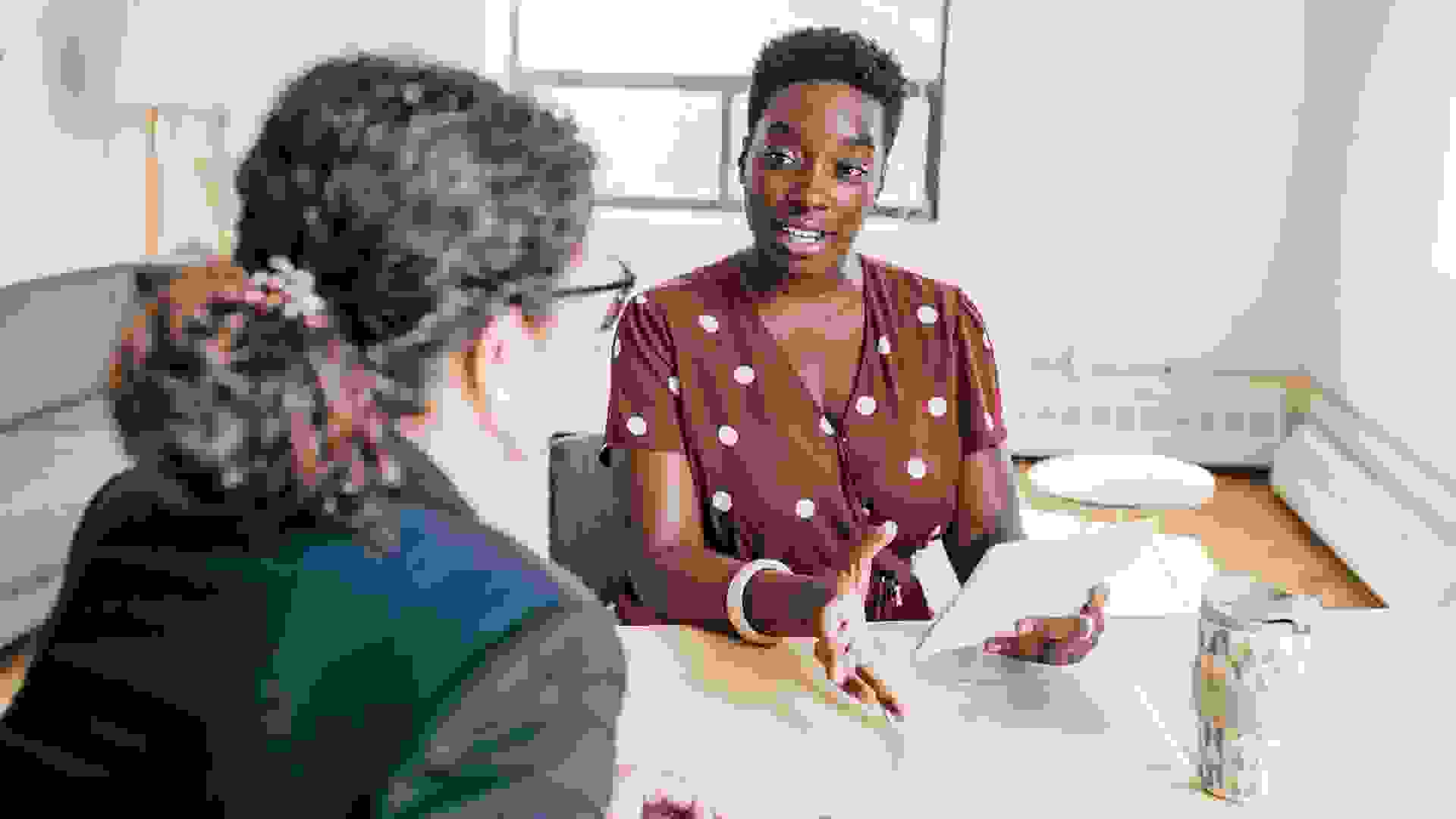 The majority of employed Americans expect workplace benefits to play a more critical role in their future job selection, as the pandemic has made them think more carefully about the types of workplace…
READ MORE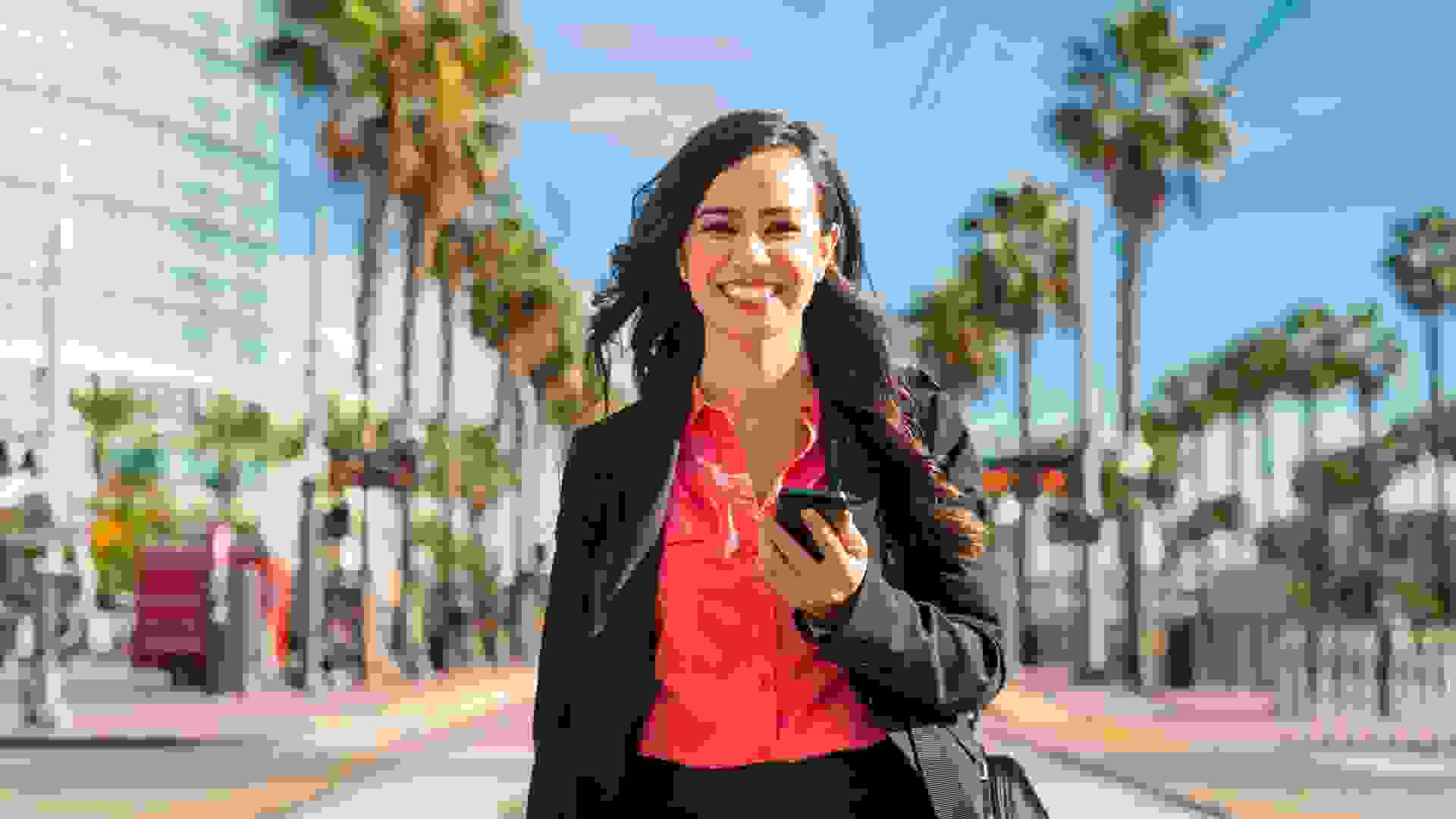 The coronavirus pandemic changed many things for U.S. workers, including how they connect with their teams and where they work. Tech workers, especially, learned to adapt to a remote workforce and a…
READ MORE
Bitcoin mining company Stronghold Digital Mining, which has environmentally beneficial operations as it's powered by coal refuse sites, debuted its Initial Public Offering (IPO) on the NASDAQ under…
READ MORE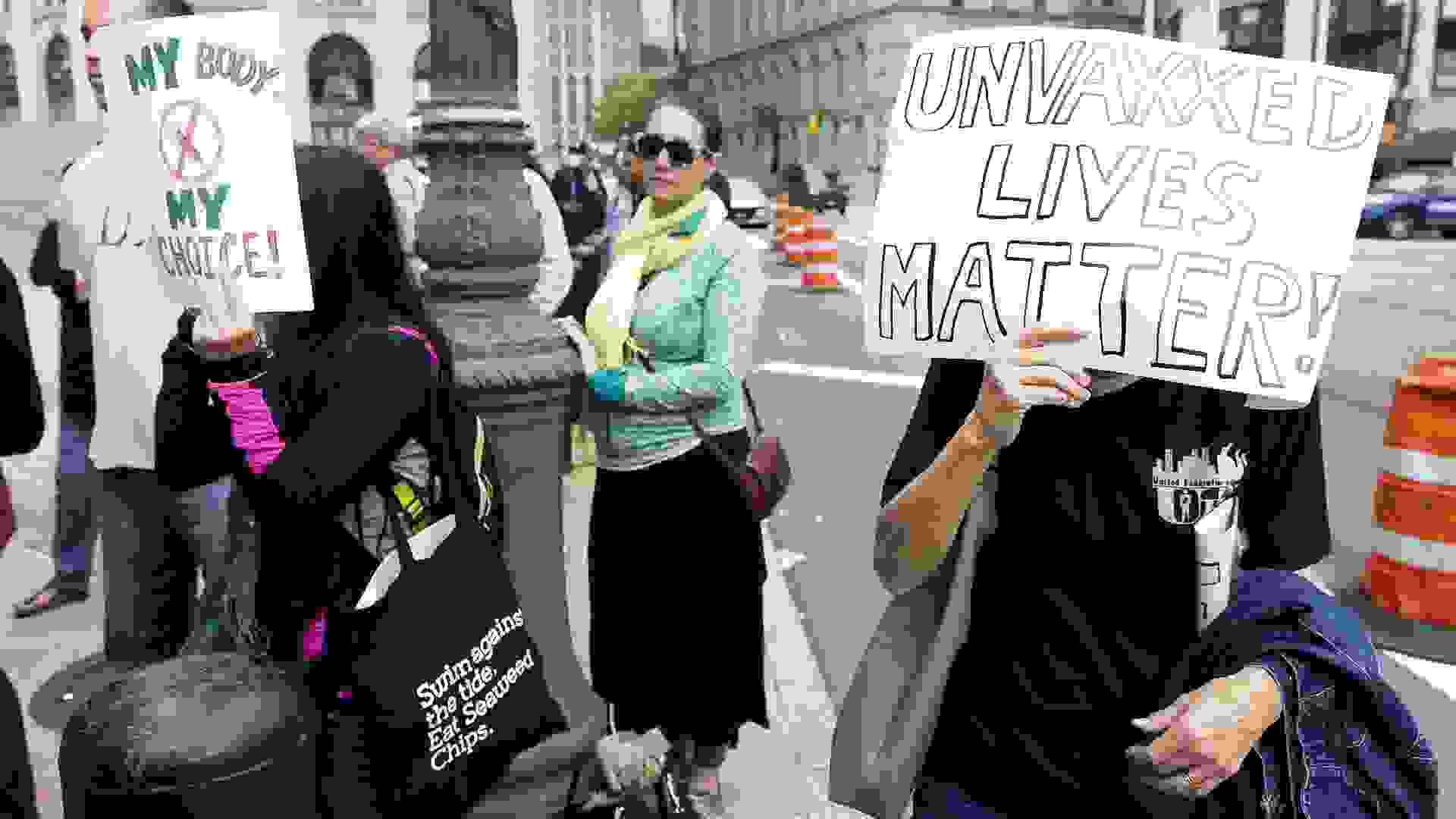 As more states, cities and private companies enforce vaccine mandates against COVID-19, many unvaccinated workers are at risk of potential job loss. While some 77% of eligible Americans have received…
READ MORE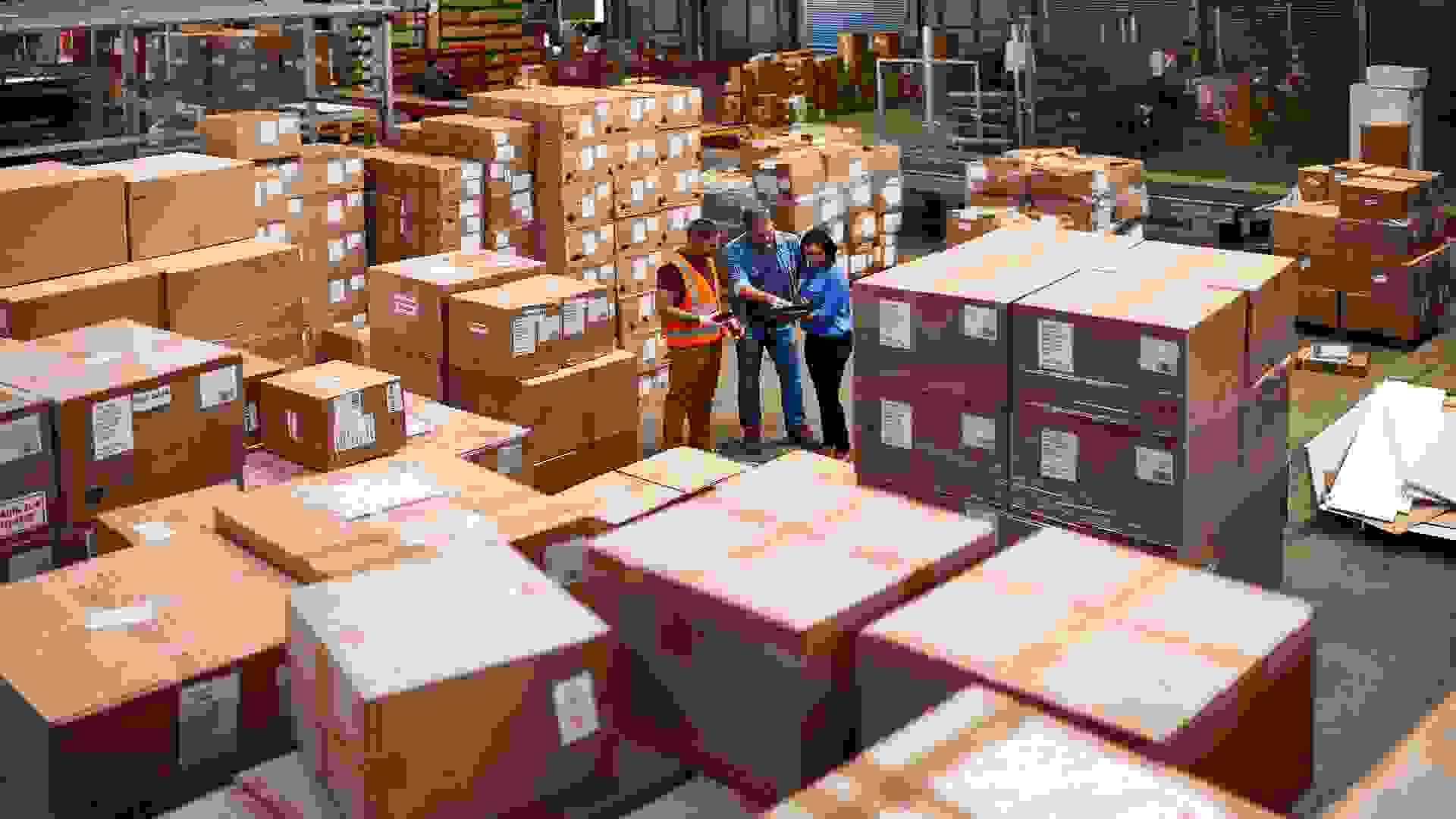 Anyone looking for a ray of hope in the global supply chain crisis won't get much joy from recent headlines, as everything from an energy crisis in China to a massive gas shortage in Europe have only…
READ MORE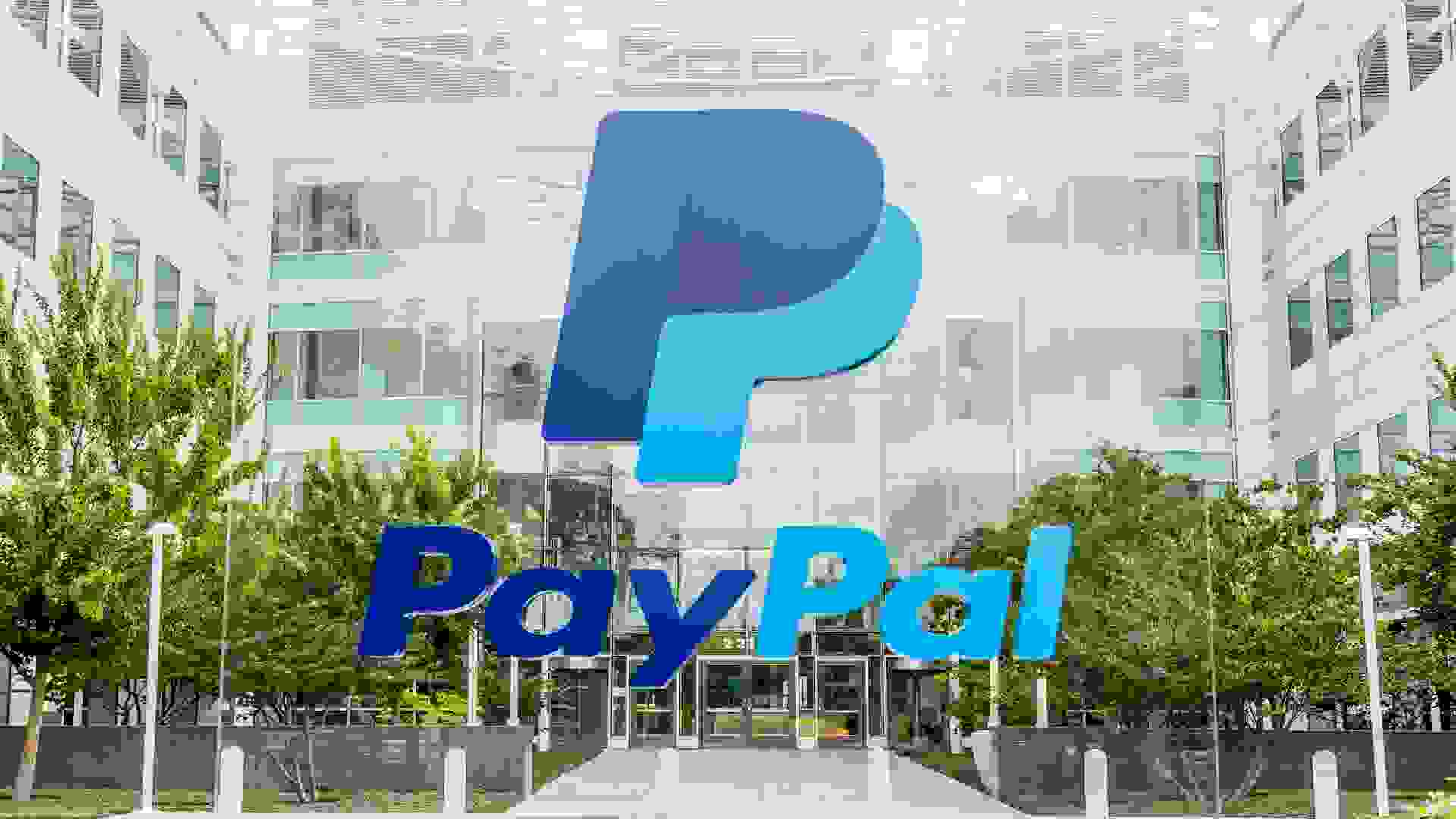 PayPal could be looking at acquiring Pinterest, Bloomberg reported today. Following the news, the company's stock was halted twice, before gaining 11% as of late morning. PayPal, meanwhile, dipped…
READ MORE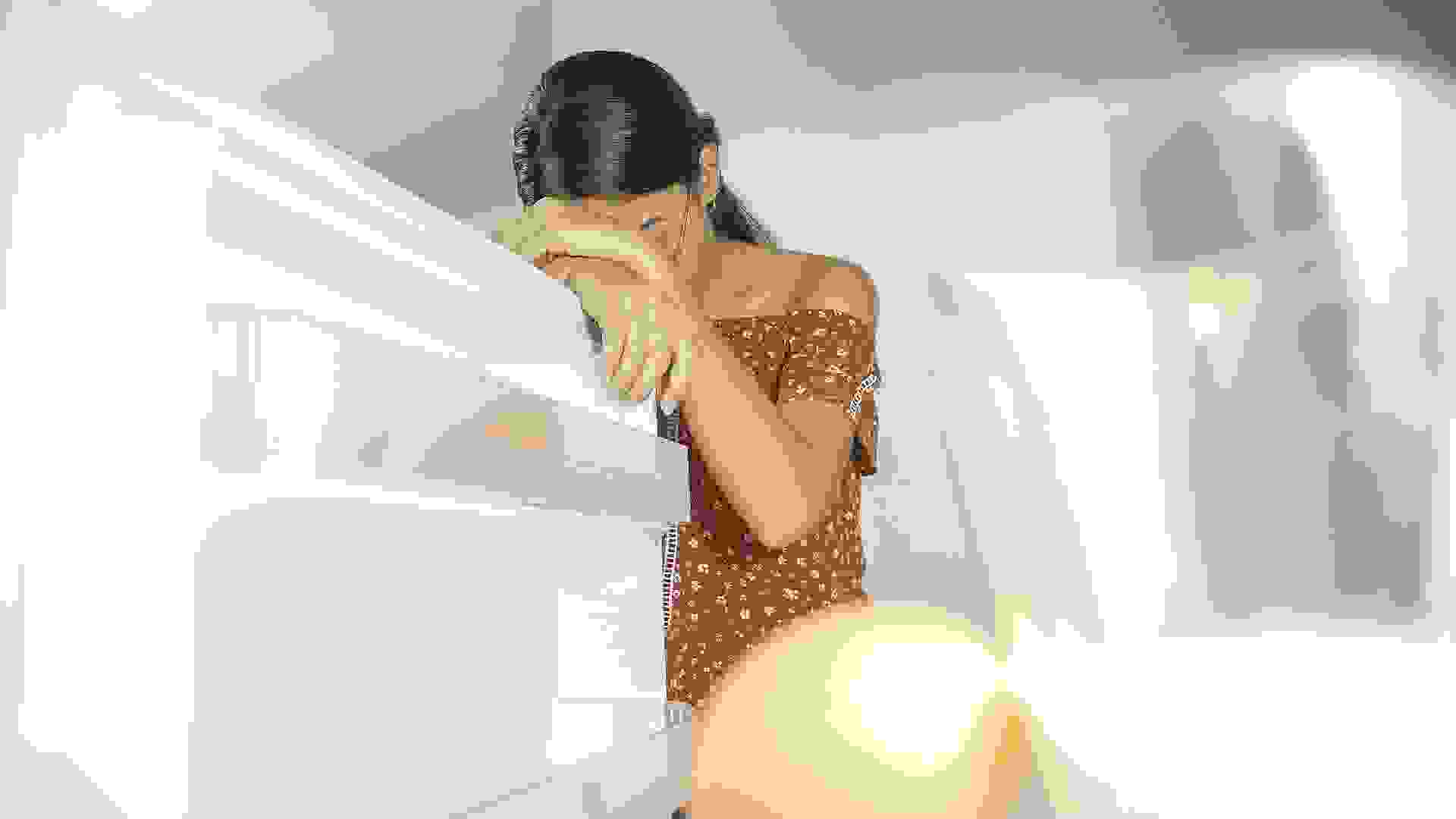 More than a year and a half into the "new normal," restaurants and grocery stores are still struggling with shortages and delays when it comes to the supply of basic goods. While there's plenty of…
READ MORE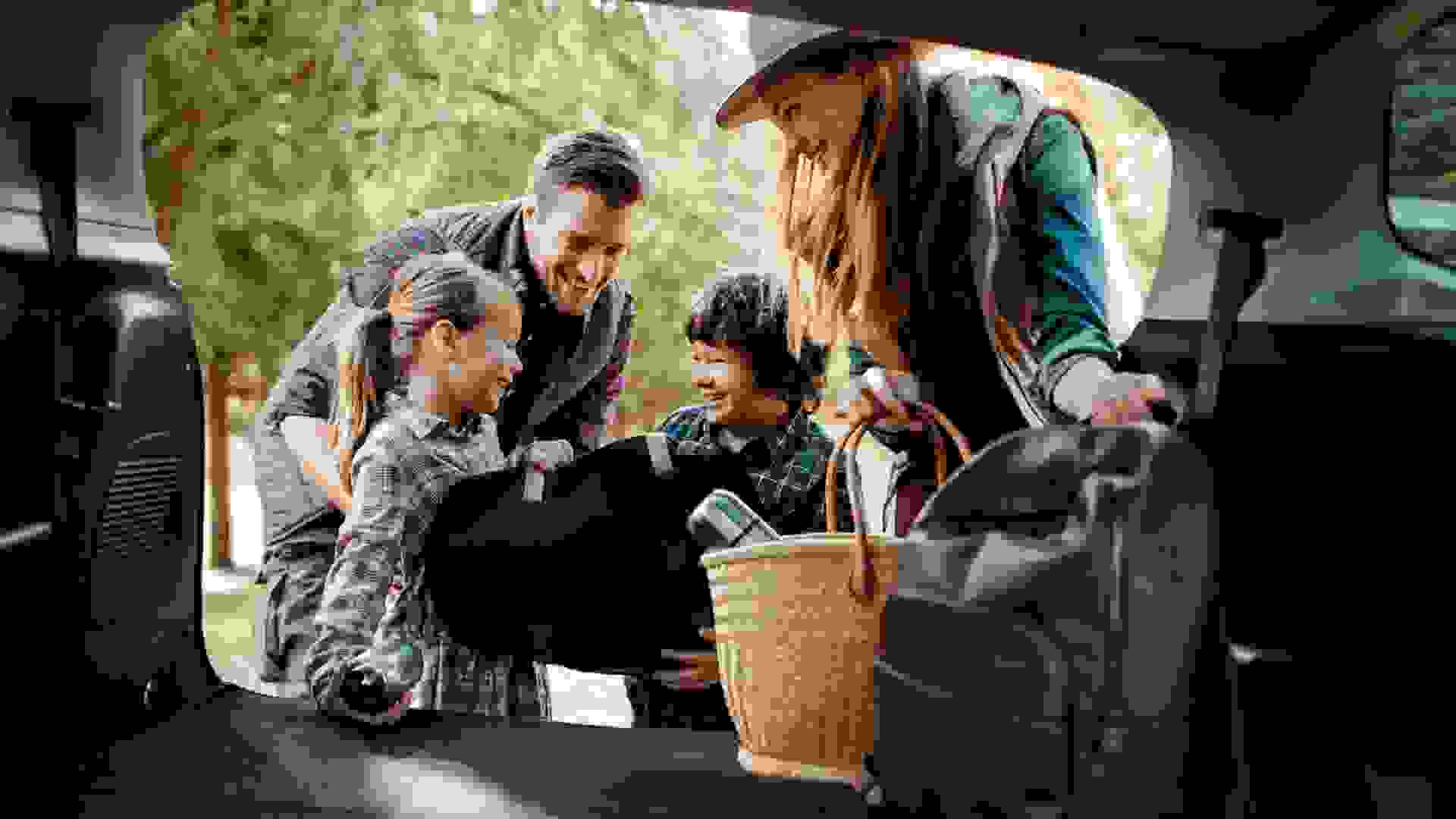 The deadline to opt-out of future child tax credit payments is Nov. 4 at midnight ET. Stimulus Errors: Was Your Child Tax Credit Check Smaller Than Usual? Here's What's Going On Discover: How To Use…
READ MORE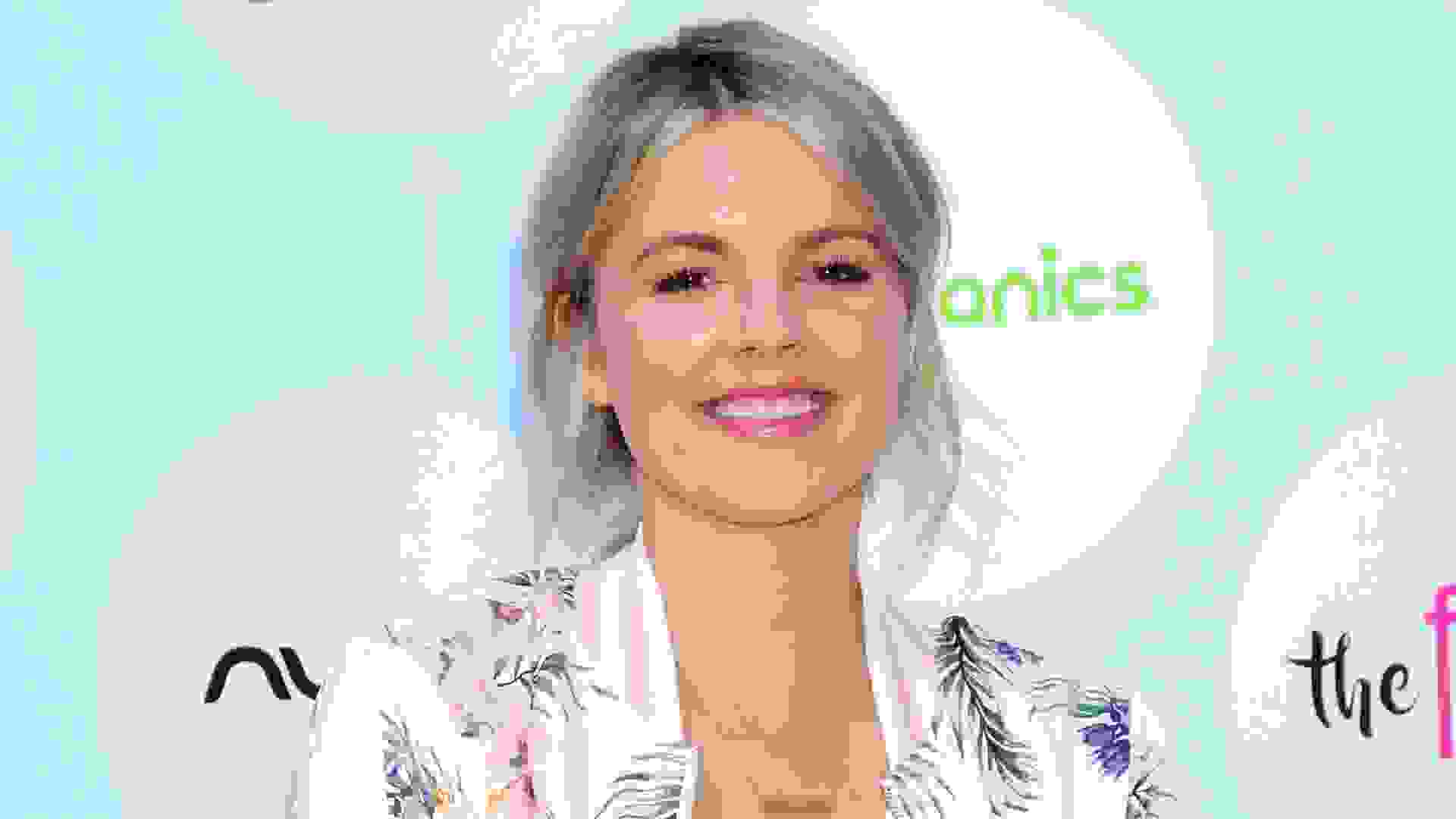 It will be Michelle Young's turn this fall to try to find love on the 18th season of "The Bachelorette" as the ABC staple debuts Oct. 19. Find Out: The Richest Celebrity From Every State Learn…
READ MORE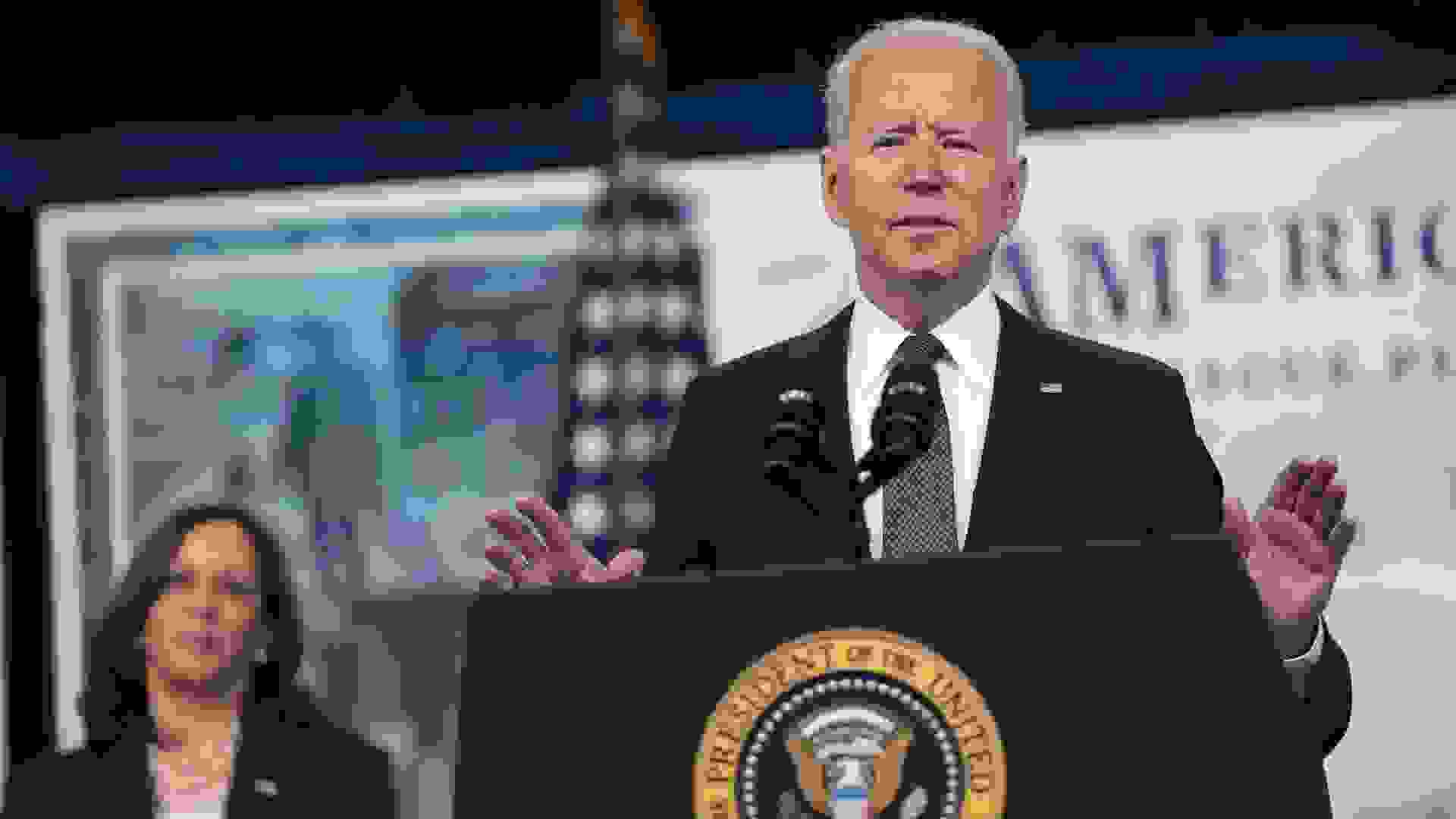 A new research paper from the San Francisco Federal Reserve explored the effects of President Joe Biden's $1.9 trillion American Rescue Plan stimulus package on the economy. Although the stimulus has…
READ MORE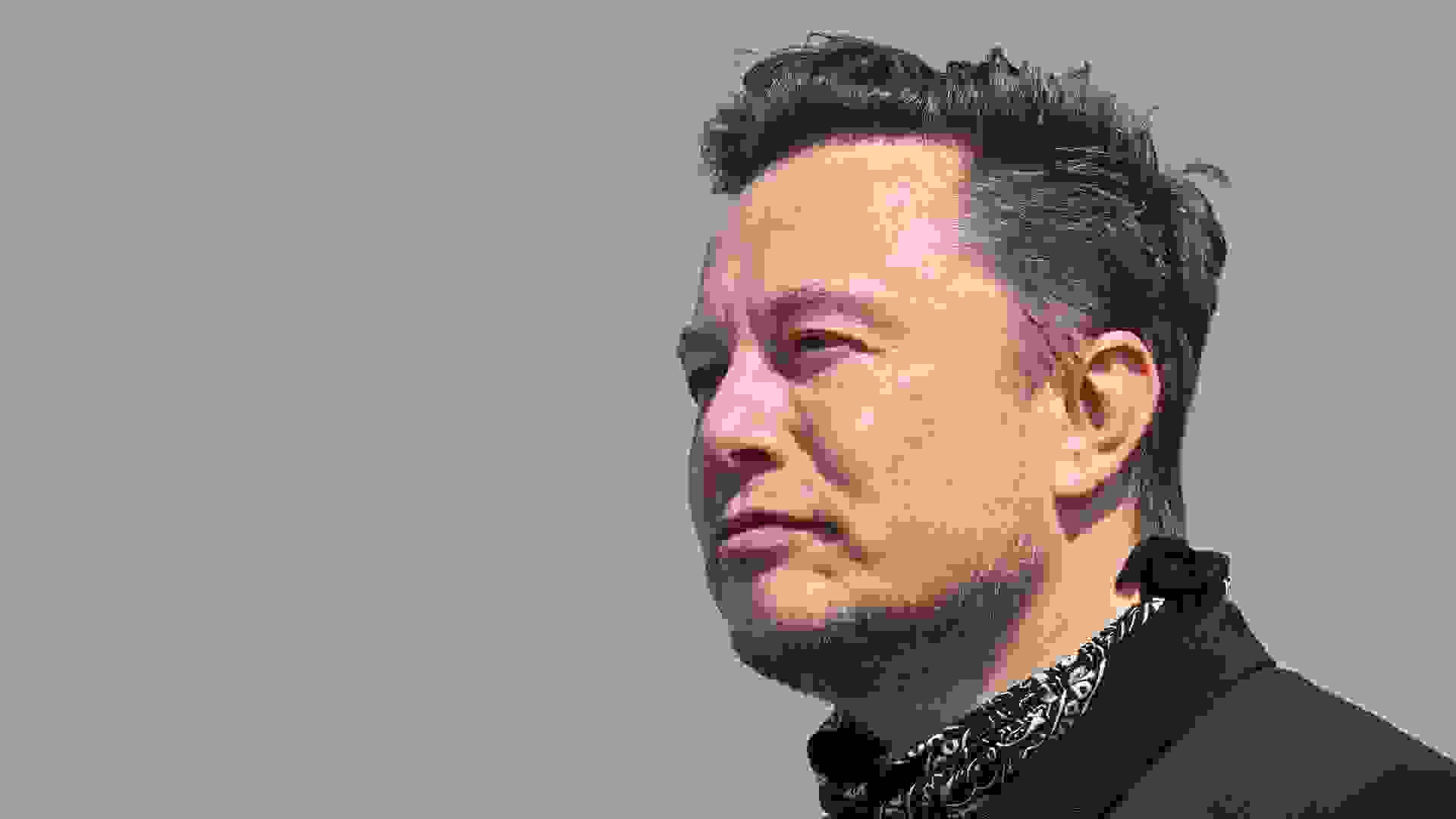 Ahead of Tesla's earnings later today, Morgan Stanley analysts say that Elon Musk will become a trillionaire. But it will be thanks to his other company, SpaceX. See: Elon Musk's SpaceX Valuation Hits…
READ MORE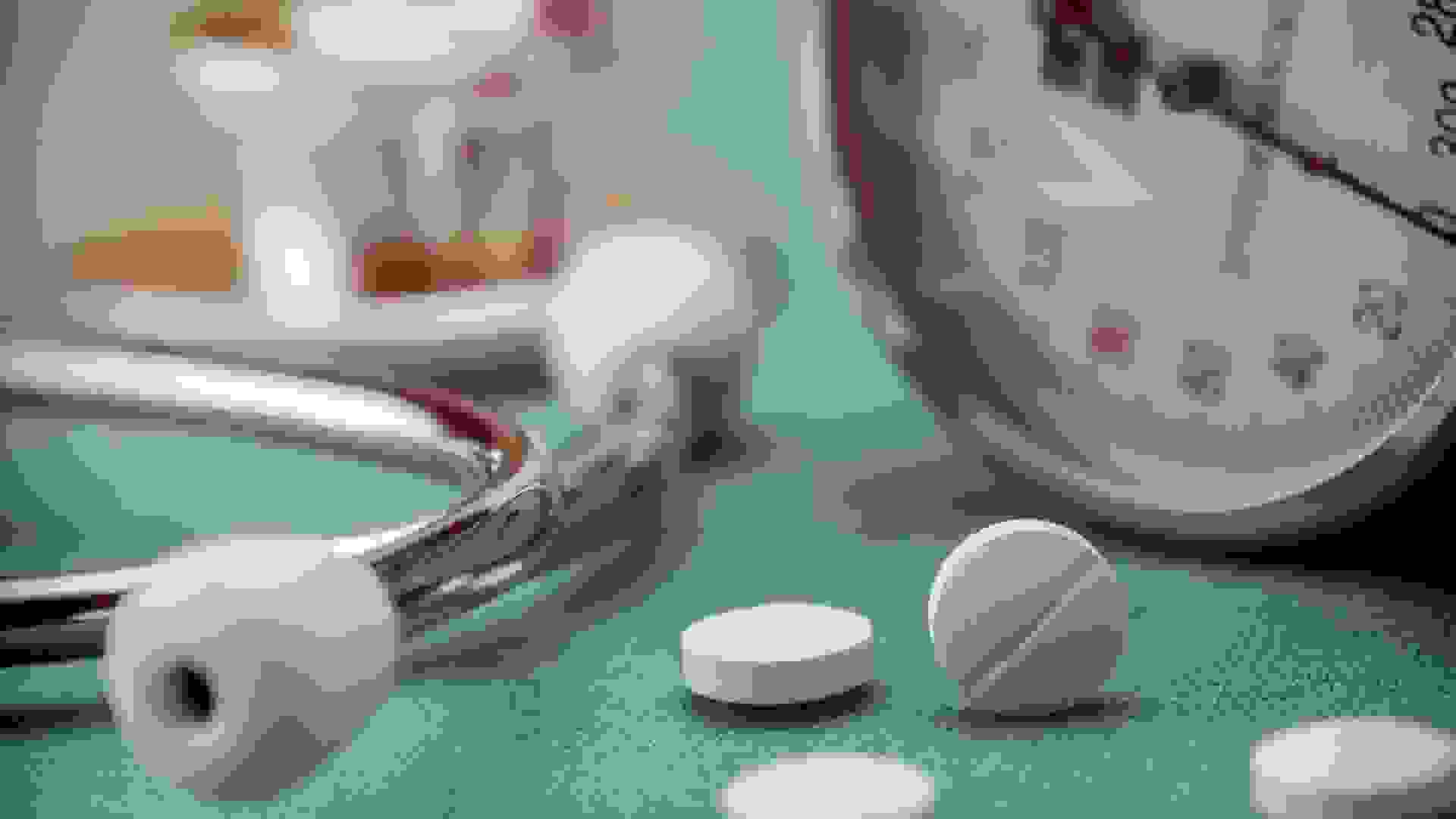 Nearly a week after Lupin Pharmaceuticals announced a voluntary recall of two types of blood pressure medications, the company continues to see its stock price slide (though the hit could have been a…
READ MORE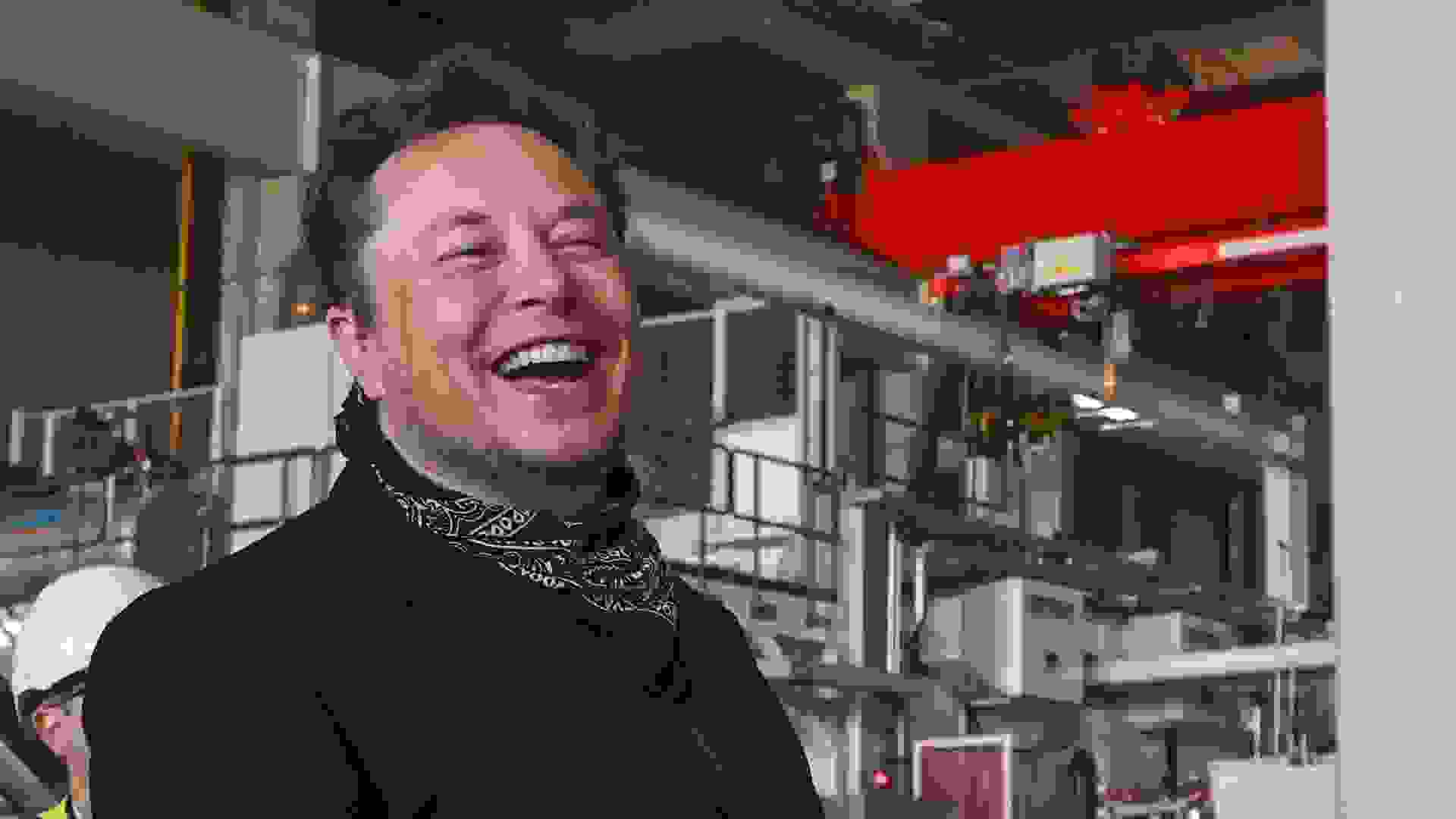 Is it a dog? A bunny? Who knows? And the internet seems confused about who — or what — is going to the moon. But Elon Musk's cryptic tweet with an animal stick figure and a rocket "to the moon"…
READ MORE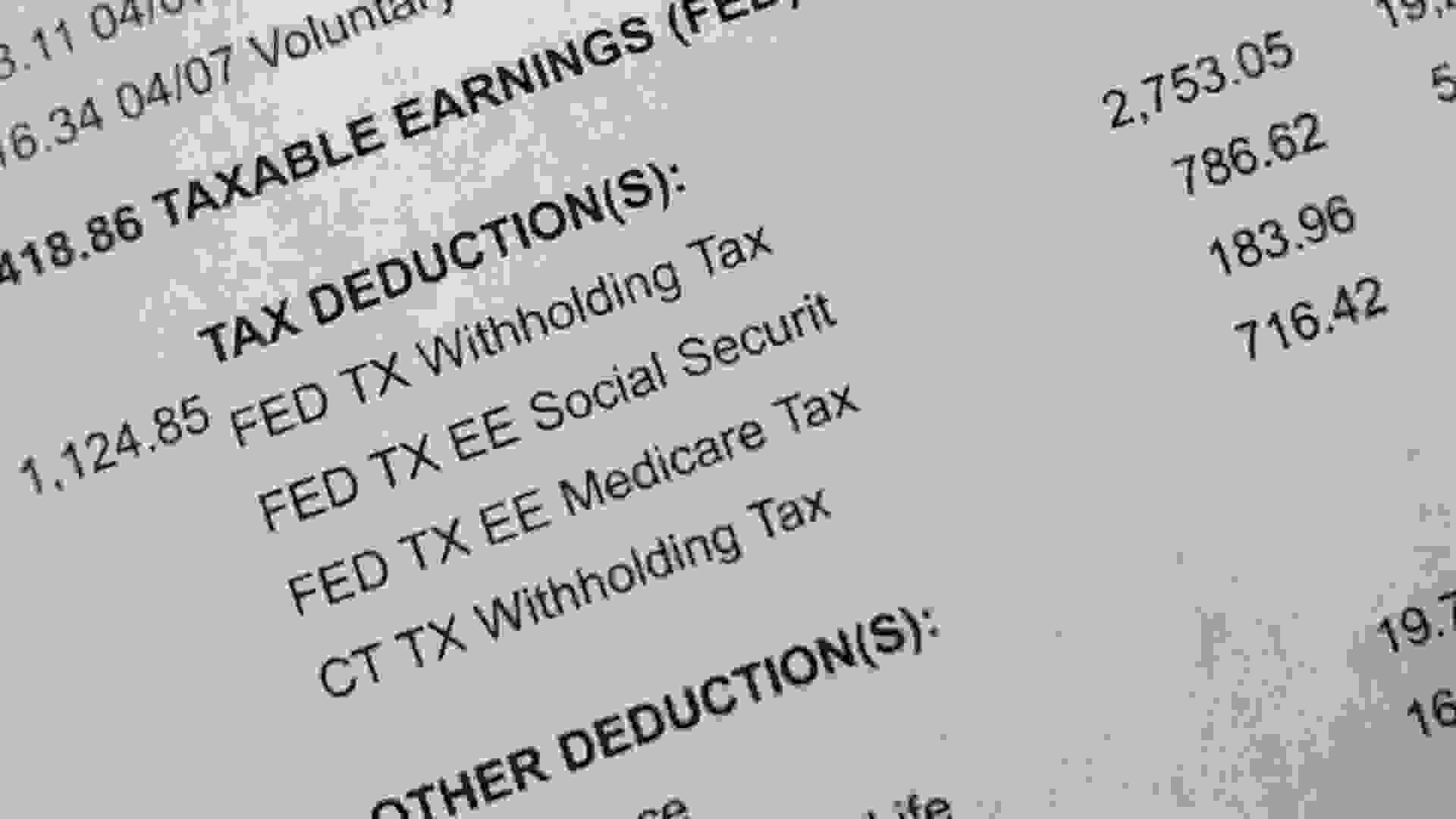 If you earn a paycheck in the United States, you've probably seen "FICA" somewhere among the taxes, but might not have known what it means. See: Unclear on Social Security Benefits? These Are the 4…
READ MORE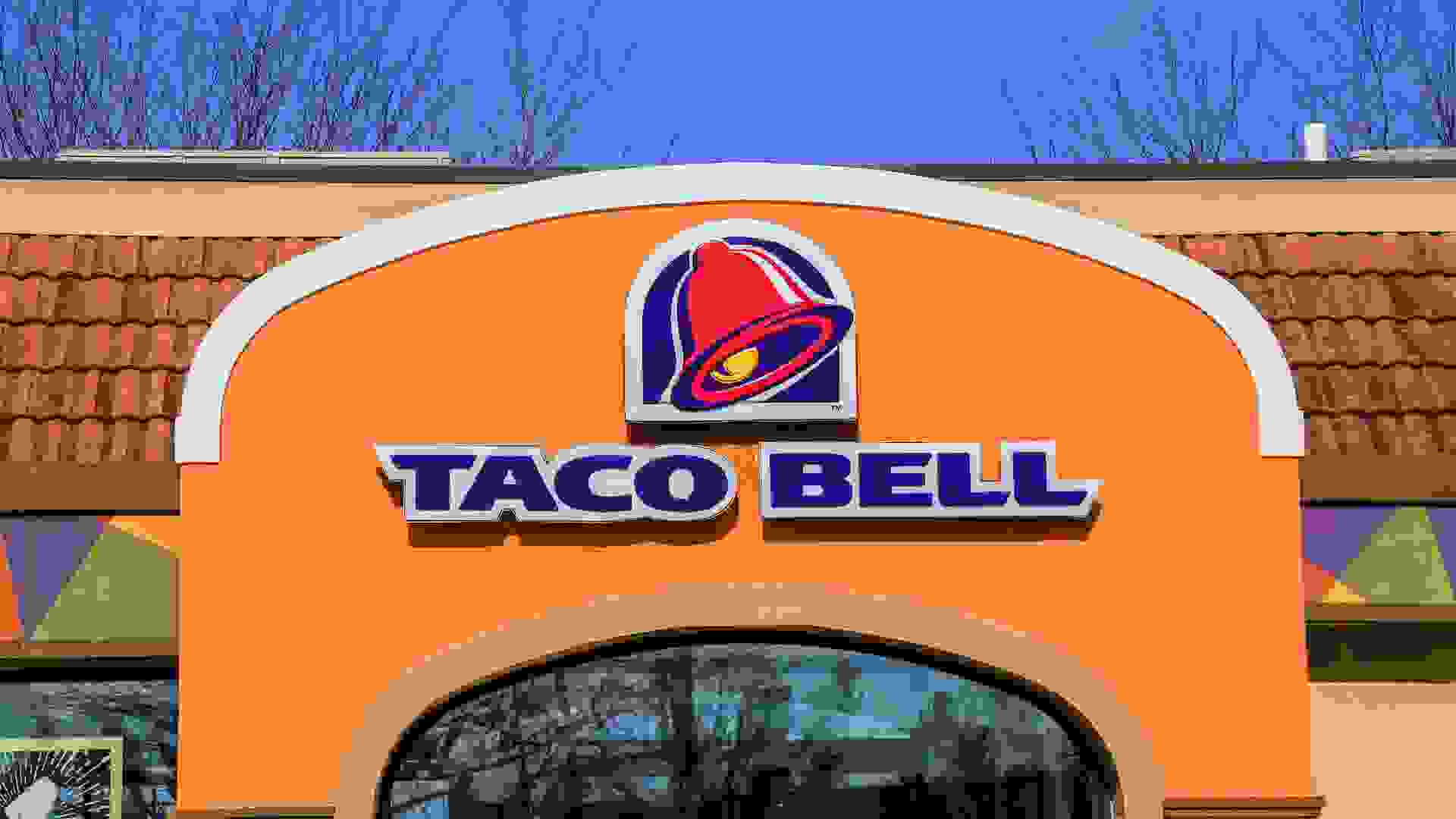 Taco Bell will be celebrating the return of its breakfast menu by giving away one Toasted Breakfast Burrito at Taco Bell restaurants nationwide on Oct. 21 from 7 .m. to 11 a.m. local time while…
READ MORE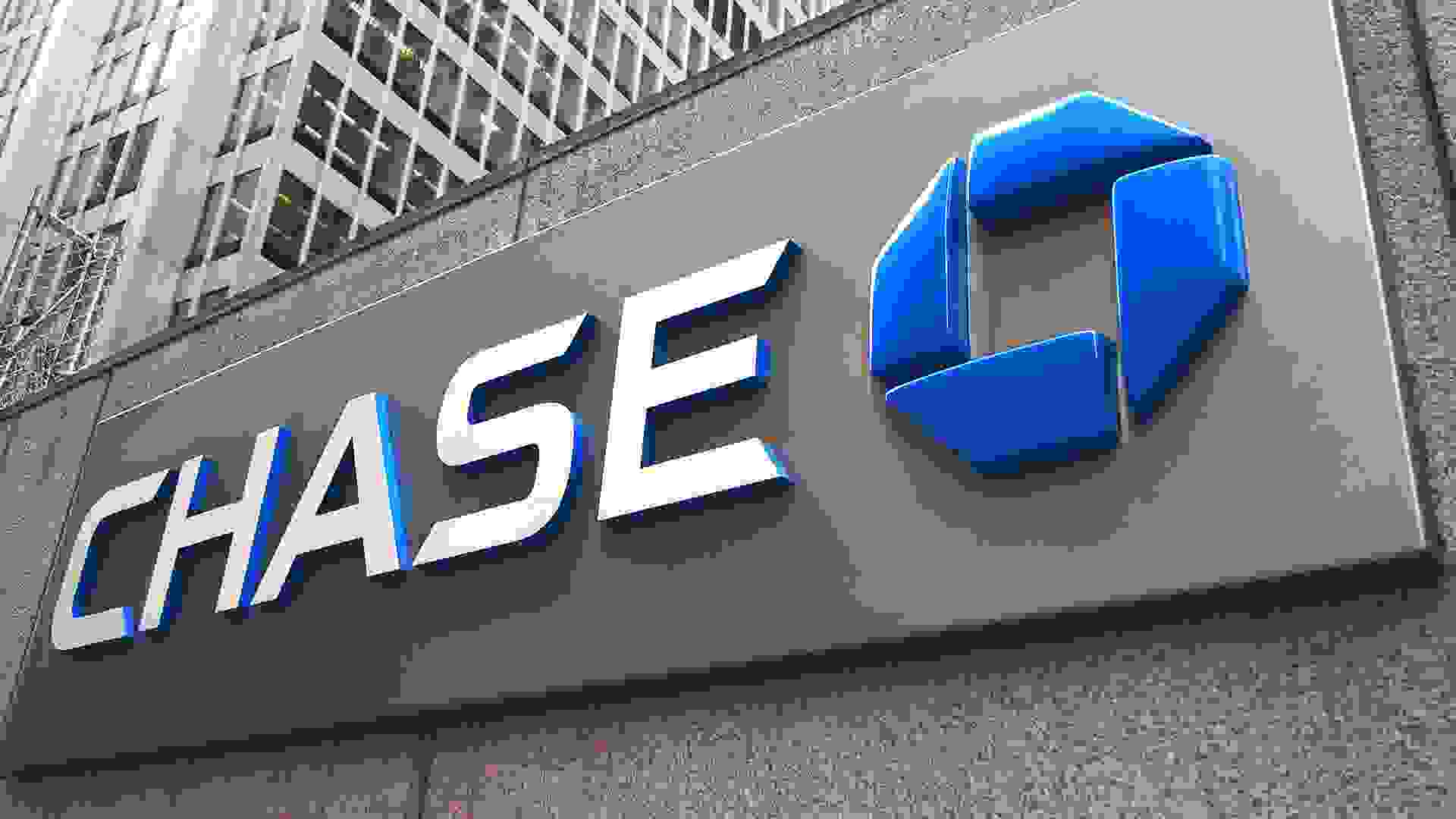 Chase's third-quarter results exceeded analysts' earnings and revenue expectations. Learn about its market performance and net worth before investing in Chase.
READ MORE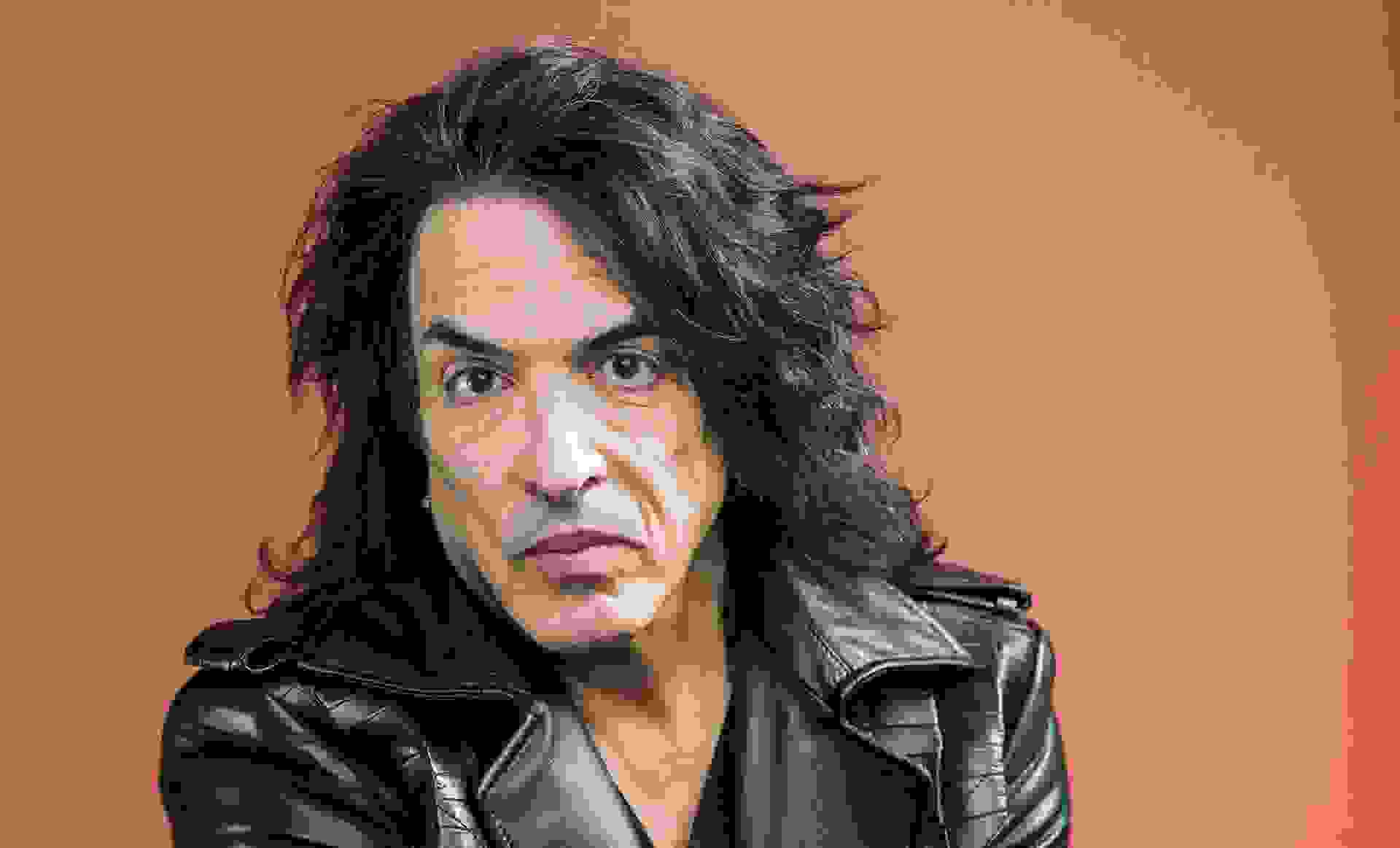 Paul Stanley, best known as rhythm guitarist and co-lead vocalist along with Gene Simmons for the rock band Kiss, has a net worth of $200 million, Celebrity Net Worth reported. Rock Celebrities notes…
READ MORE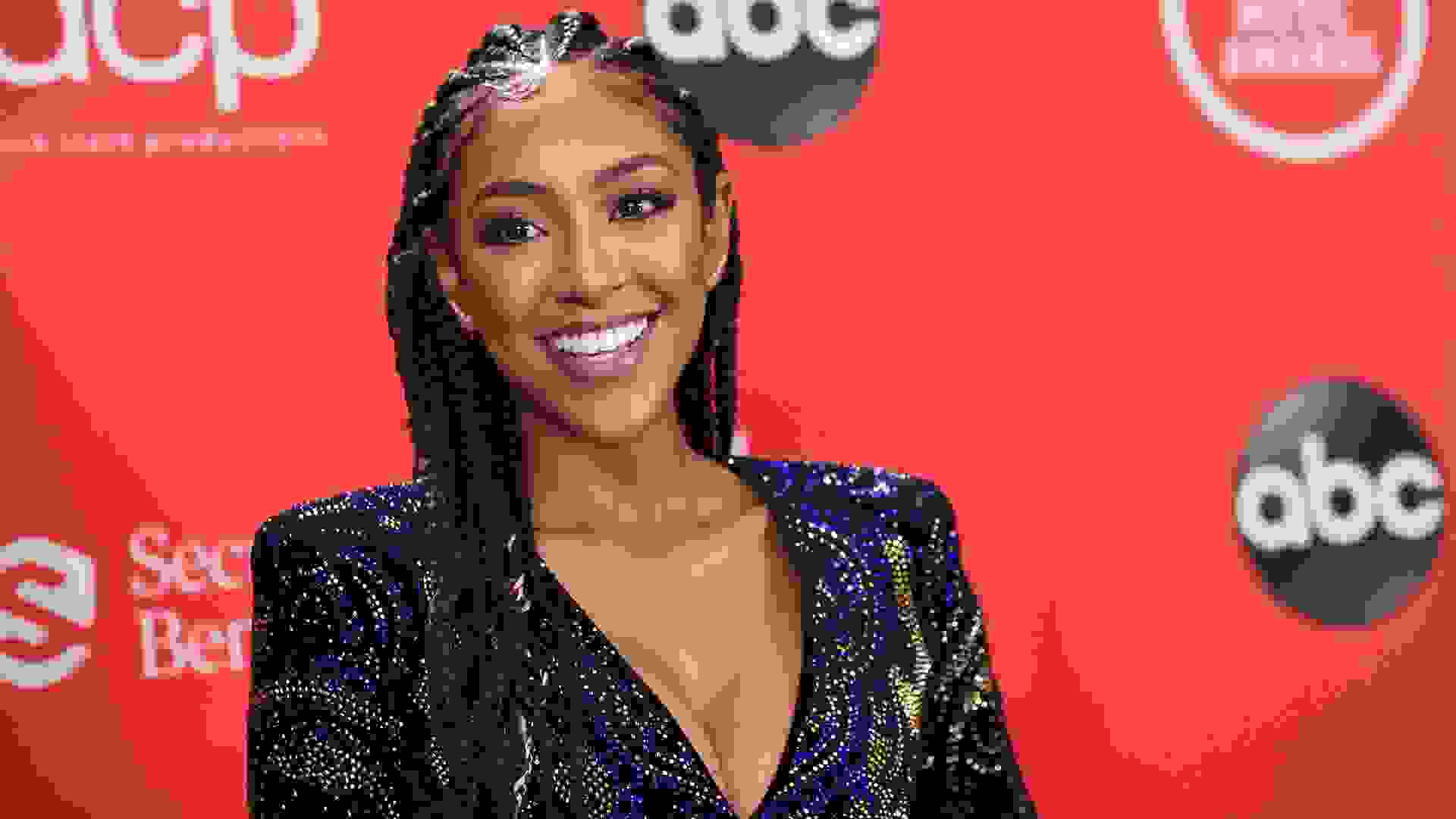 Michelle Young makes her debut Oct. 19 as the lead of "The Bachelorette," and by the time the season finale airs, the Minnesota elementary school teacher could have a big, expensive rock on her finger…
READ MORE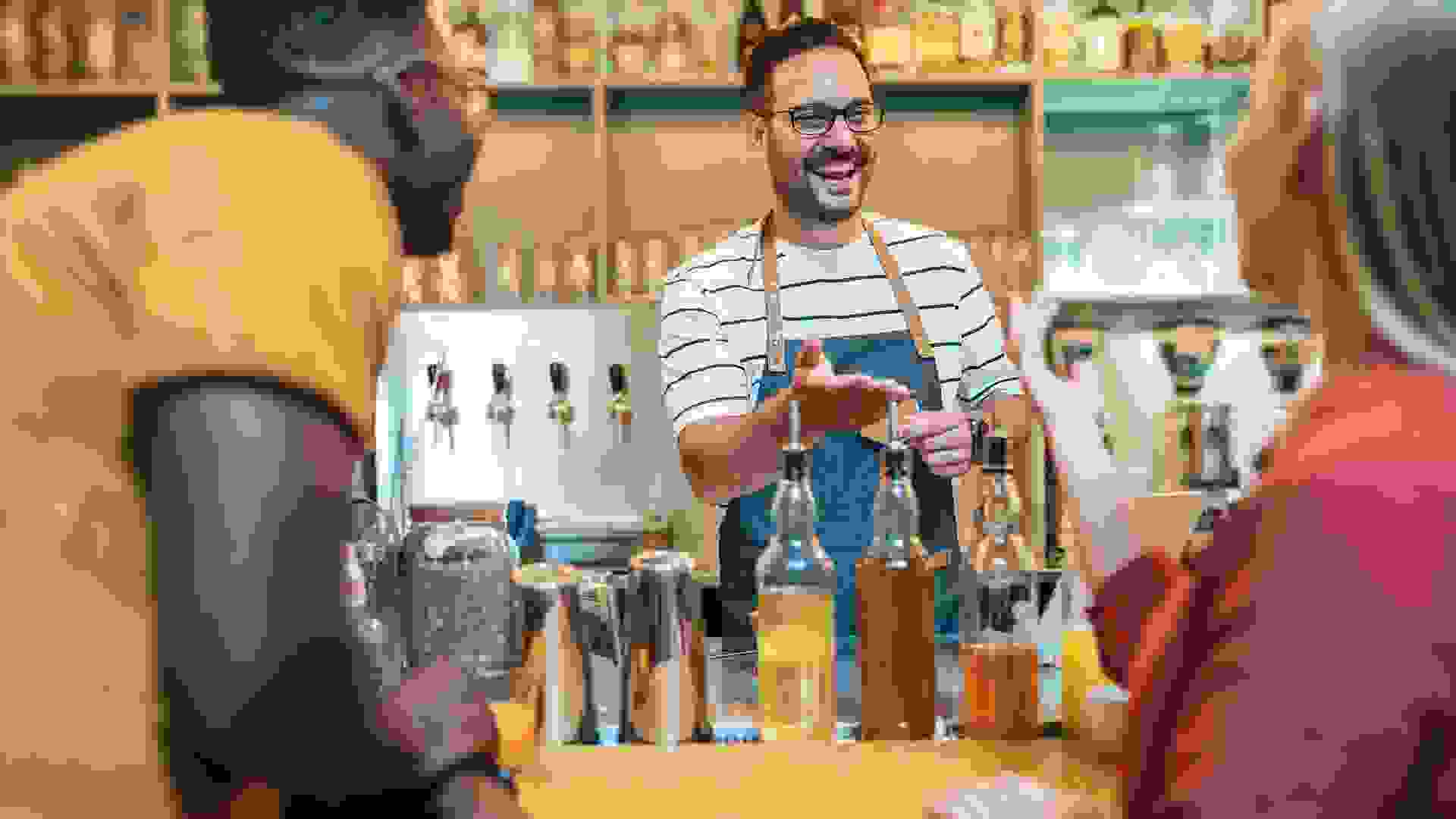 New entrepreneurs should be careful as to where they chose to start a new business, as not all cities fare the same for small businesses in regard to business survival rates, tax climate and…
READ MORE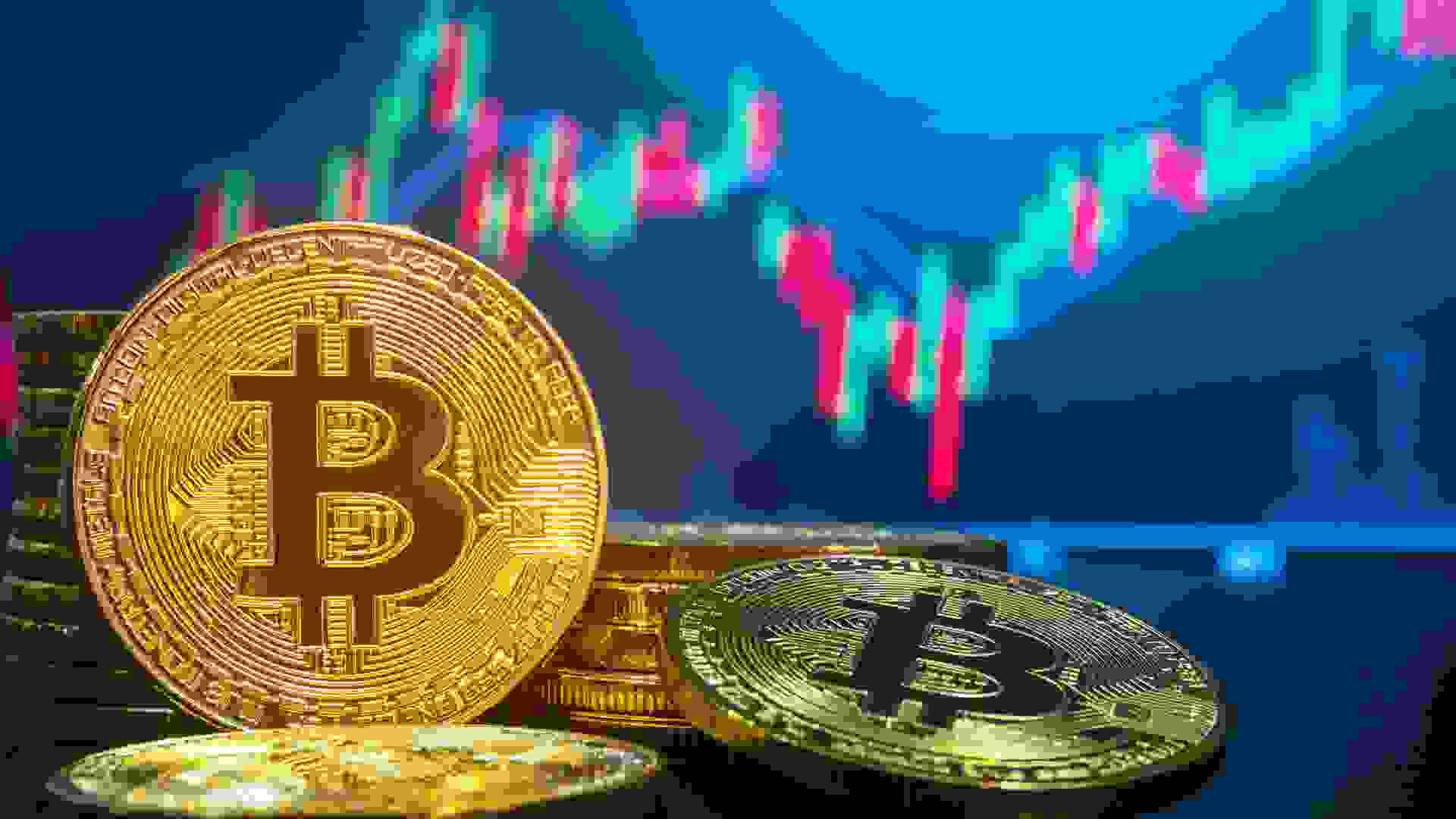 The first Bitcoin futures exchange-traded fund (ETF) started trading today on the New York Stock Exchange, in what several experts see as a major win for the crypto industry both from a regulatory…
READ MORE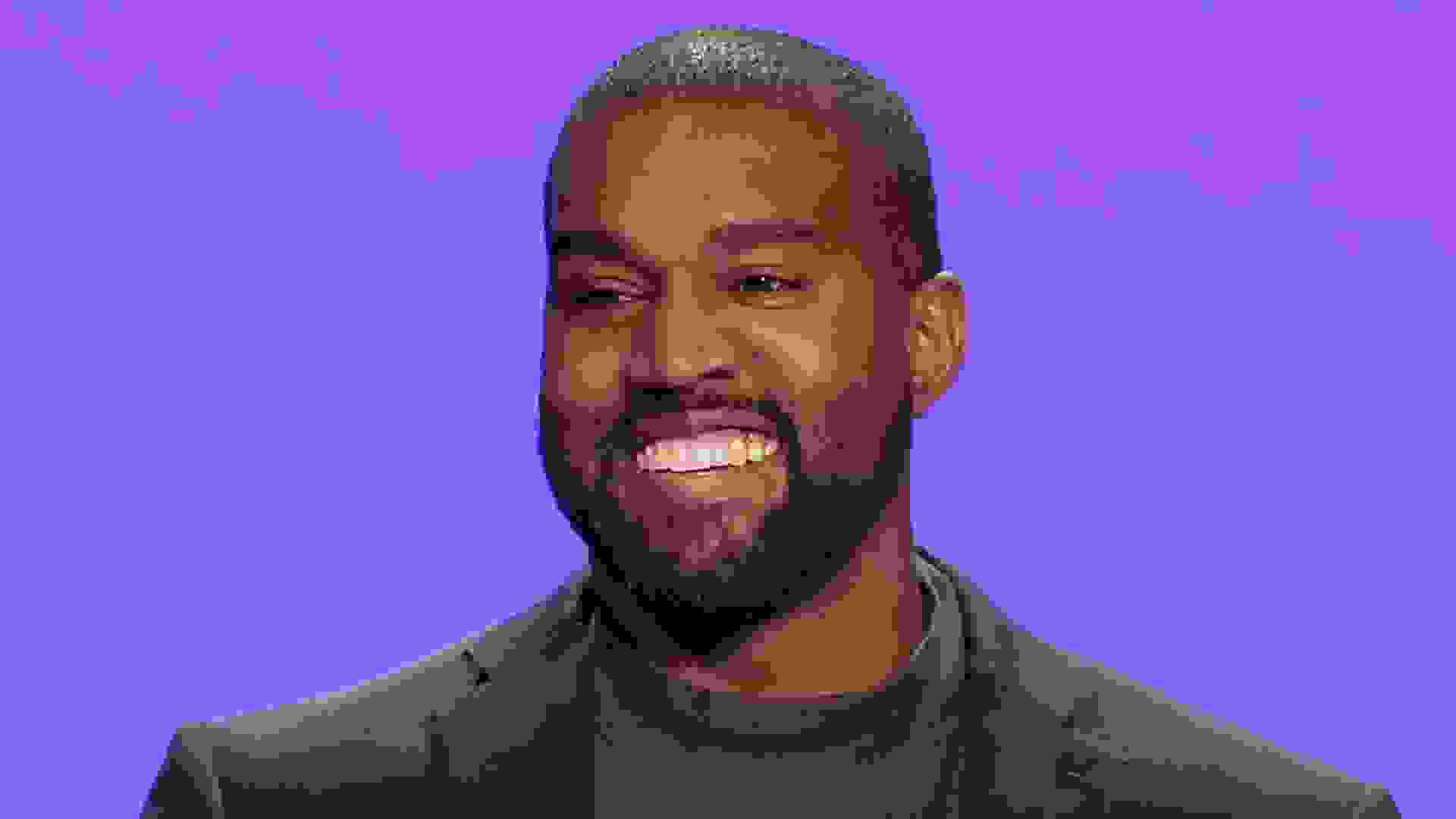 The richest Black man in America might soon be the rapper formerly known as Kanye West, according to projected reports from Bloomberg, which foreshadow his upcoming earnings to be in the $6-7 billion…
READ MORE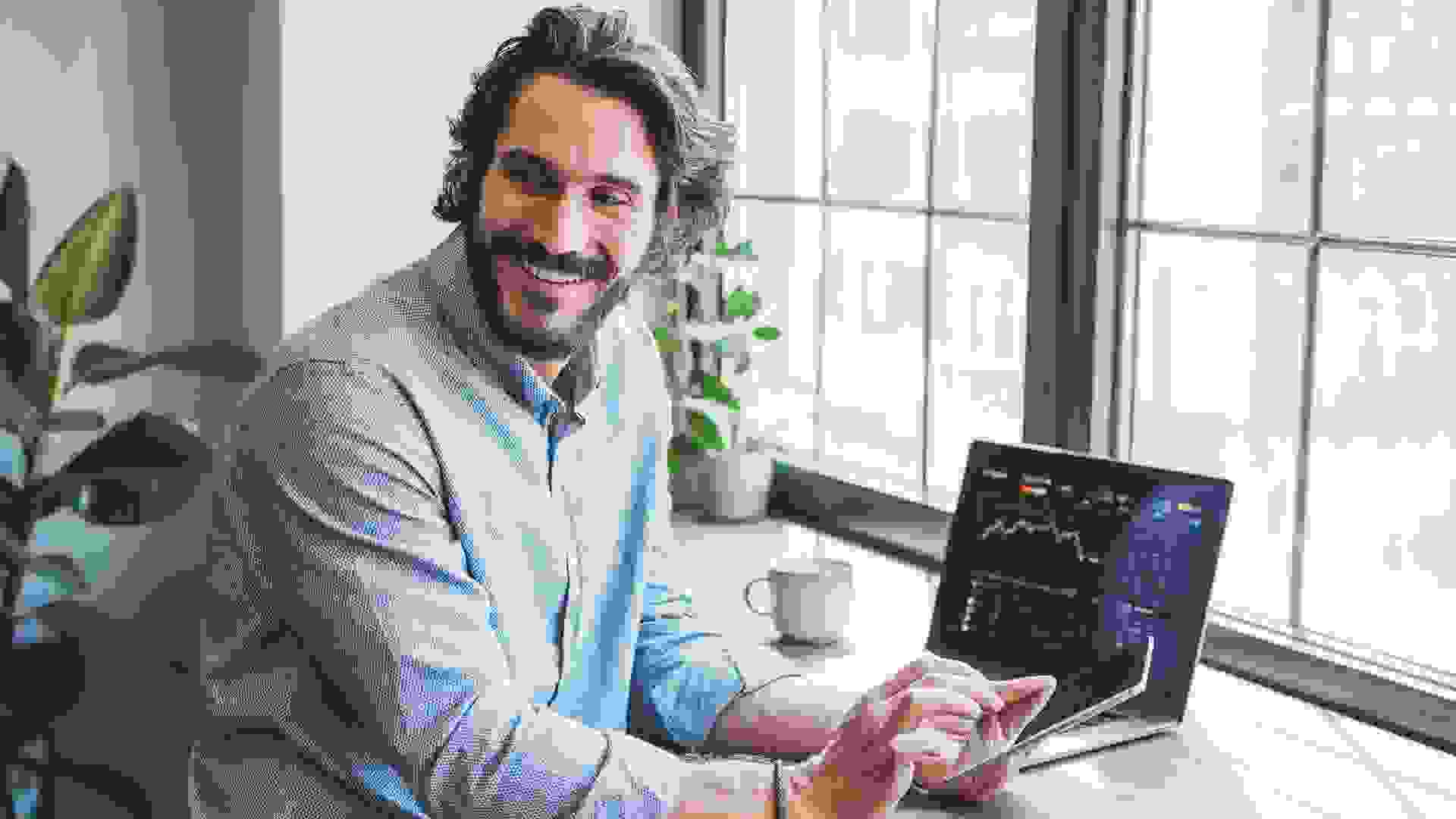 Alpha Impact, a social copy trading platform that features daily insights from expert crypto traders, with the aim to "cut through the noise," announced its beta release today, the full launch being…
READ MORE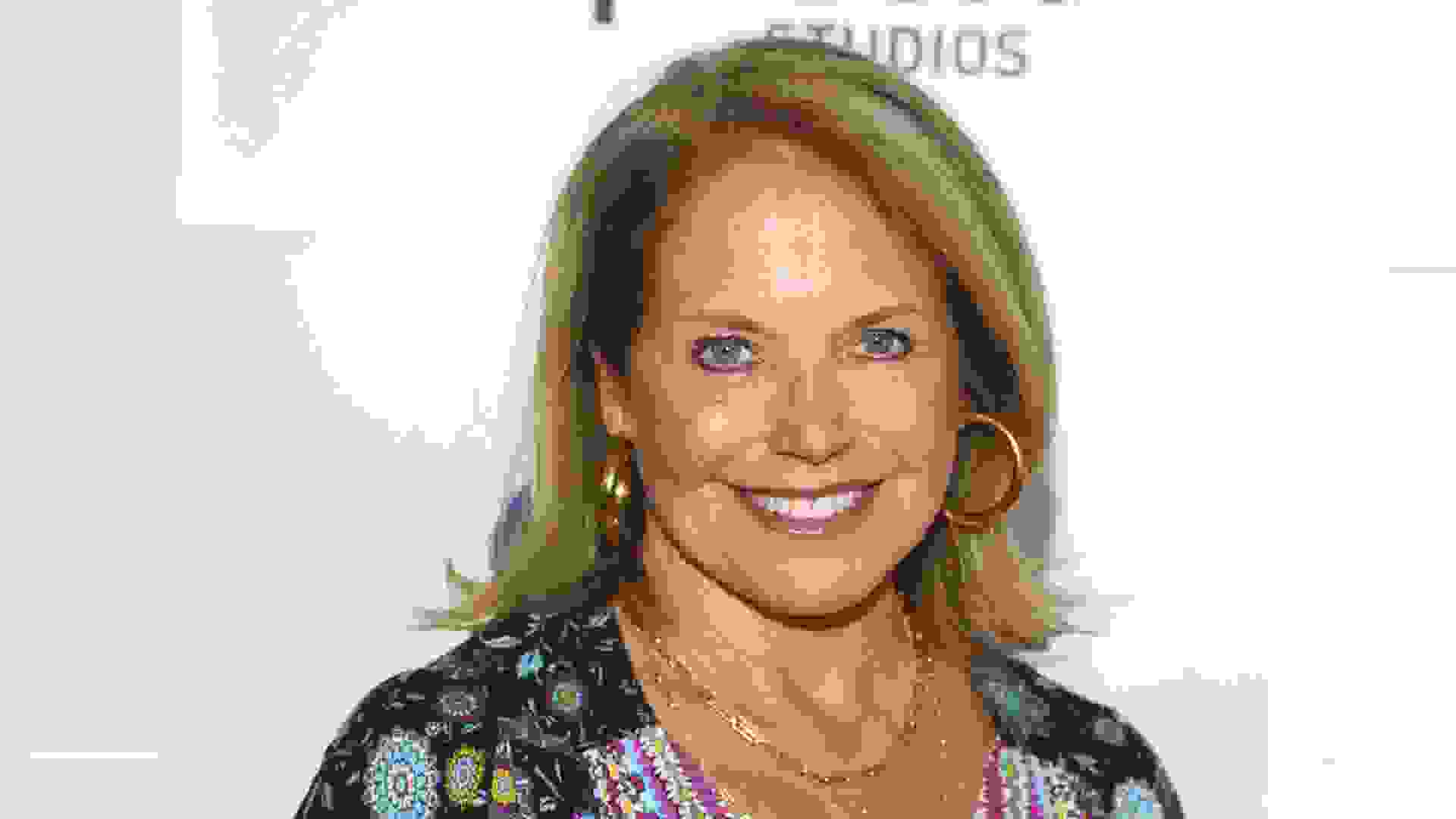 Katherine "Katie" Anne Couric is one of the top personalities in the TV news industry, according to Biography. Most notably known for her 15-year-sting on NBC's "The Today Show," she has broken many…
READ MORE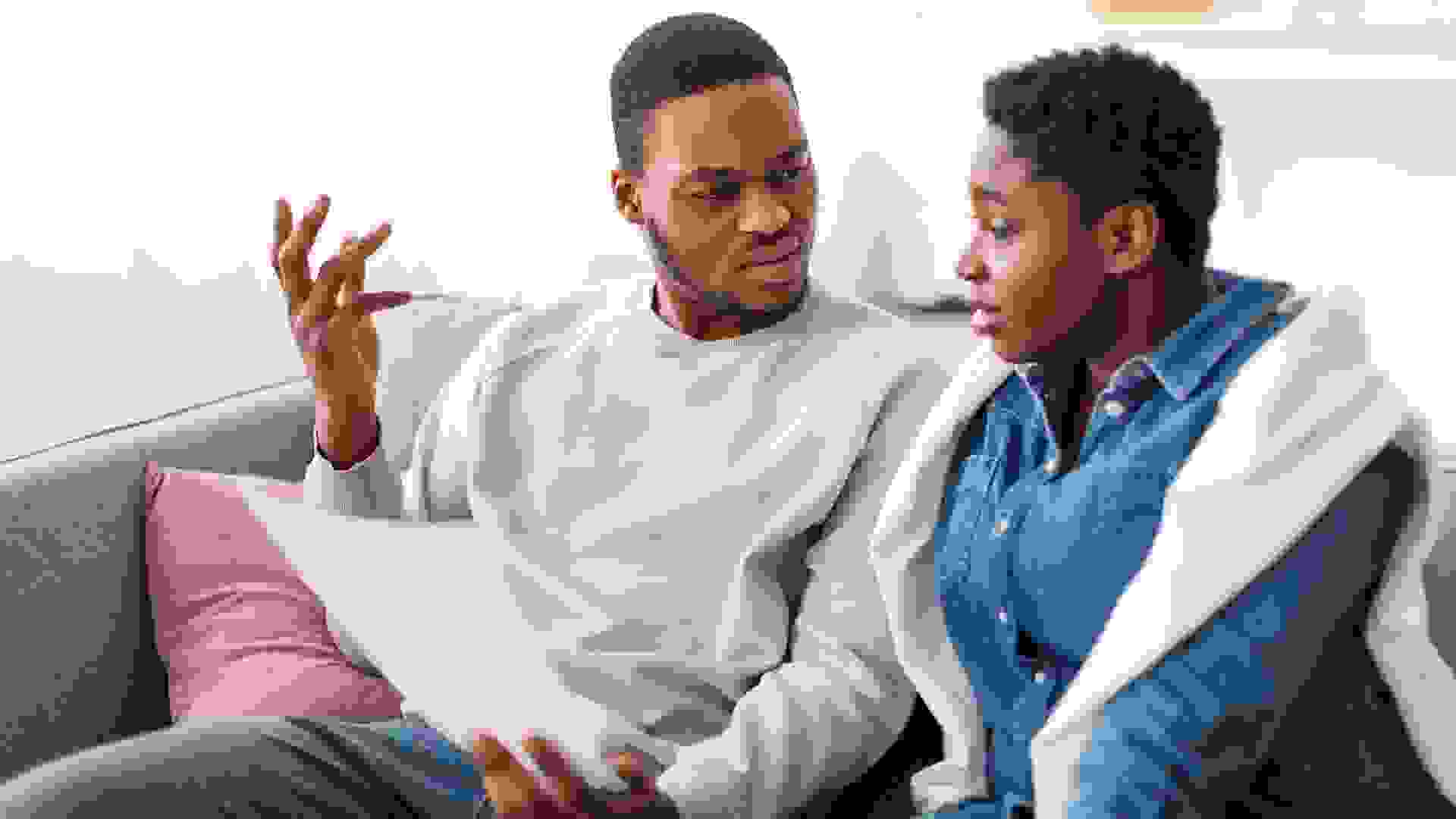 The fourth installment of the advance portion of the child tax credit payments was deposited into millions of eligible families' bank accounts last Friday. However, for many, the amount received was…
READ MORE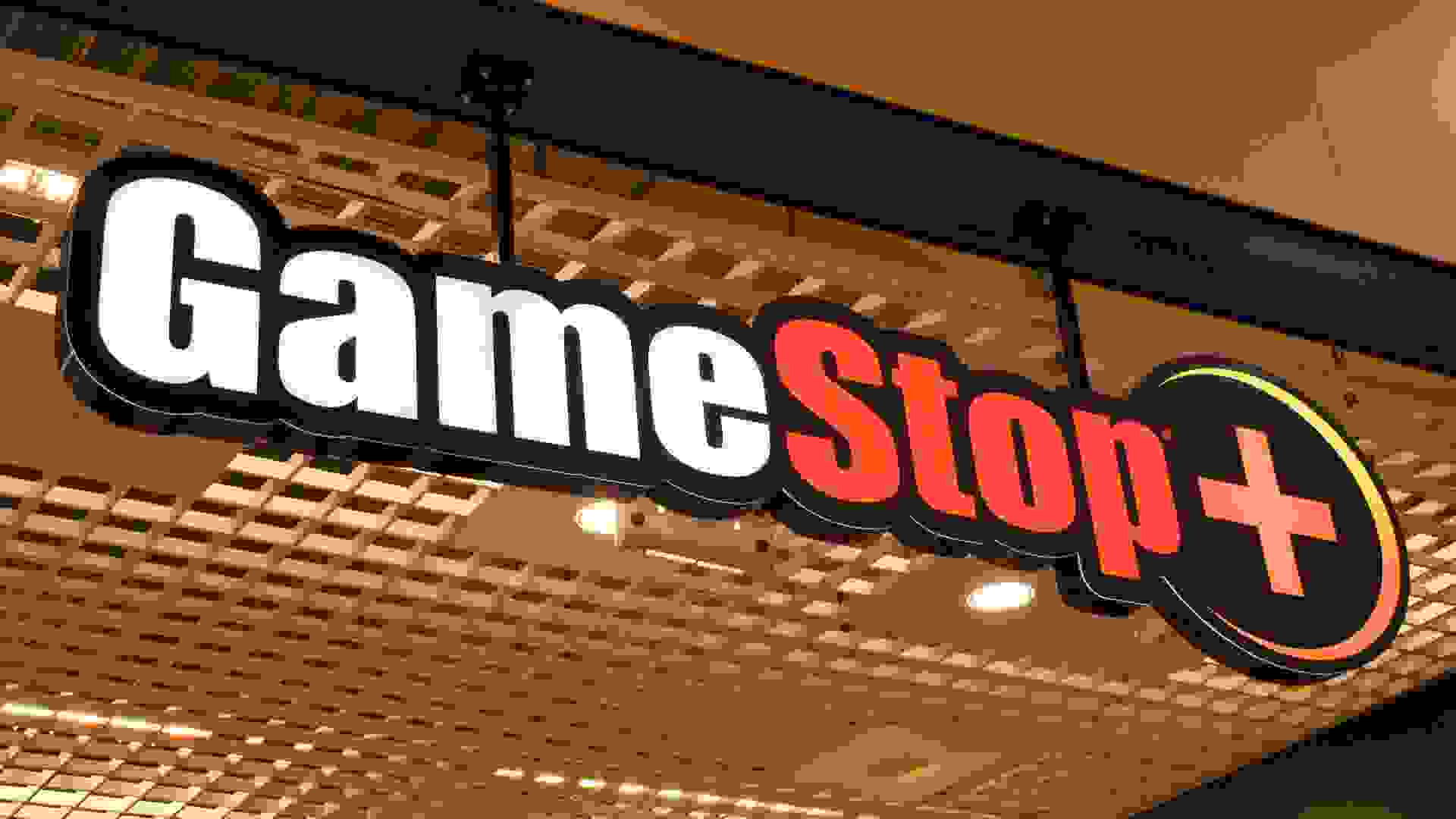 The Securities and Exchange Commission (SEC) released its much-anticipated report on the GameStop frenzy, "the most famous meme stock, which raised questions about market structure and investor…
READ MORE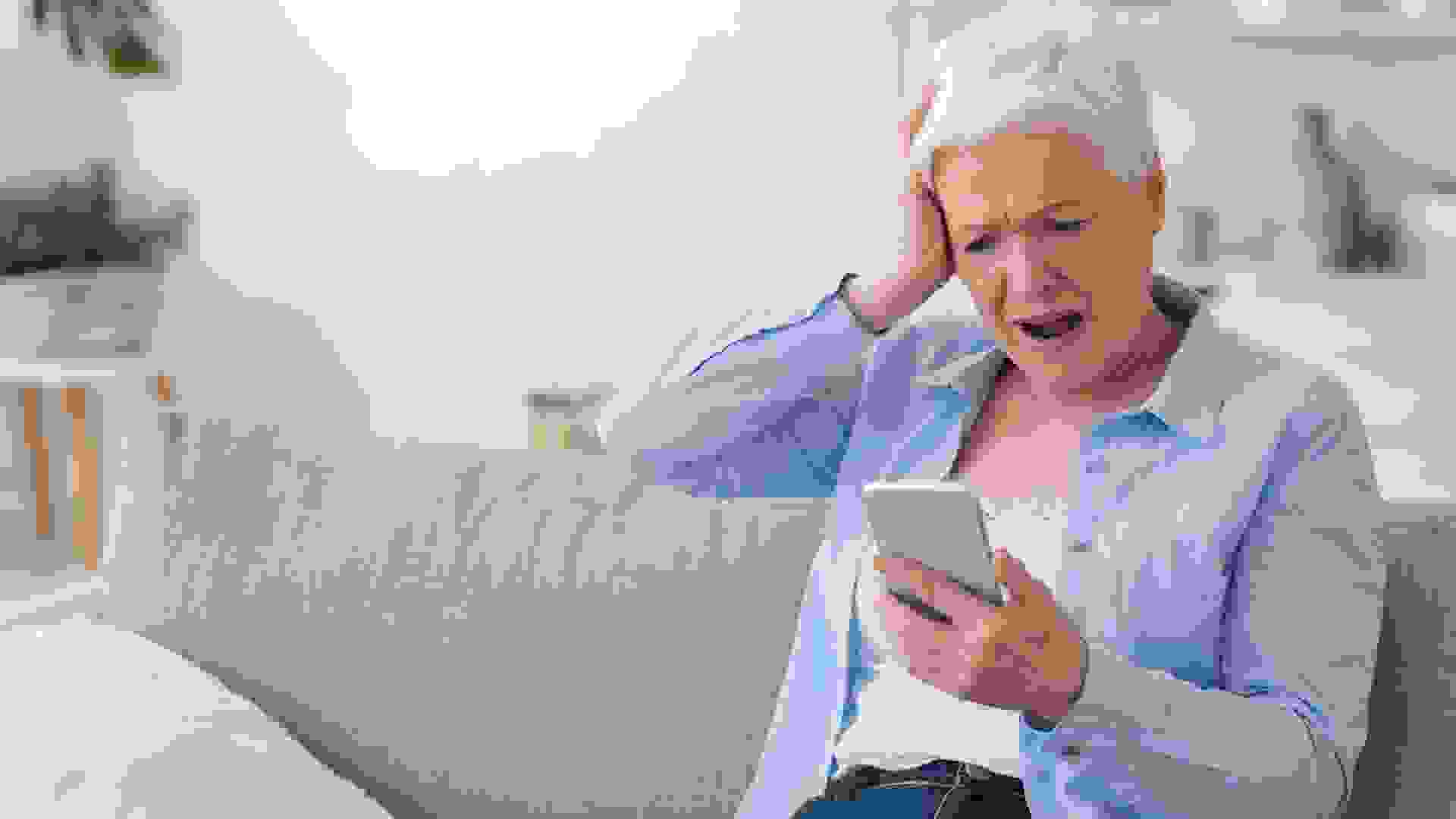 Since the beginning of 2020, COVID-related scams have cost Americans a staggering $586 million, according to data from the Federal Trade Commission. From the onset of the pandemic to Oct. 14, 2021,…
READ MORE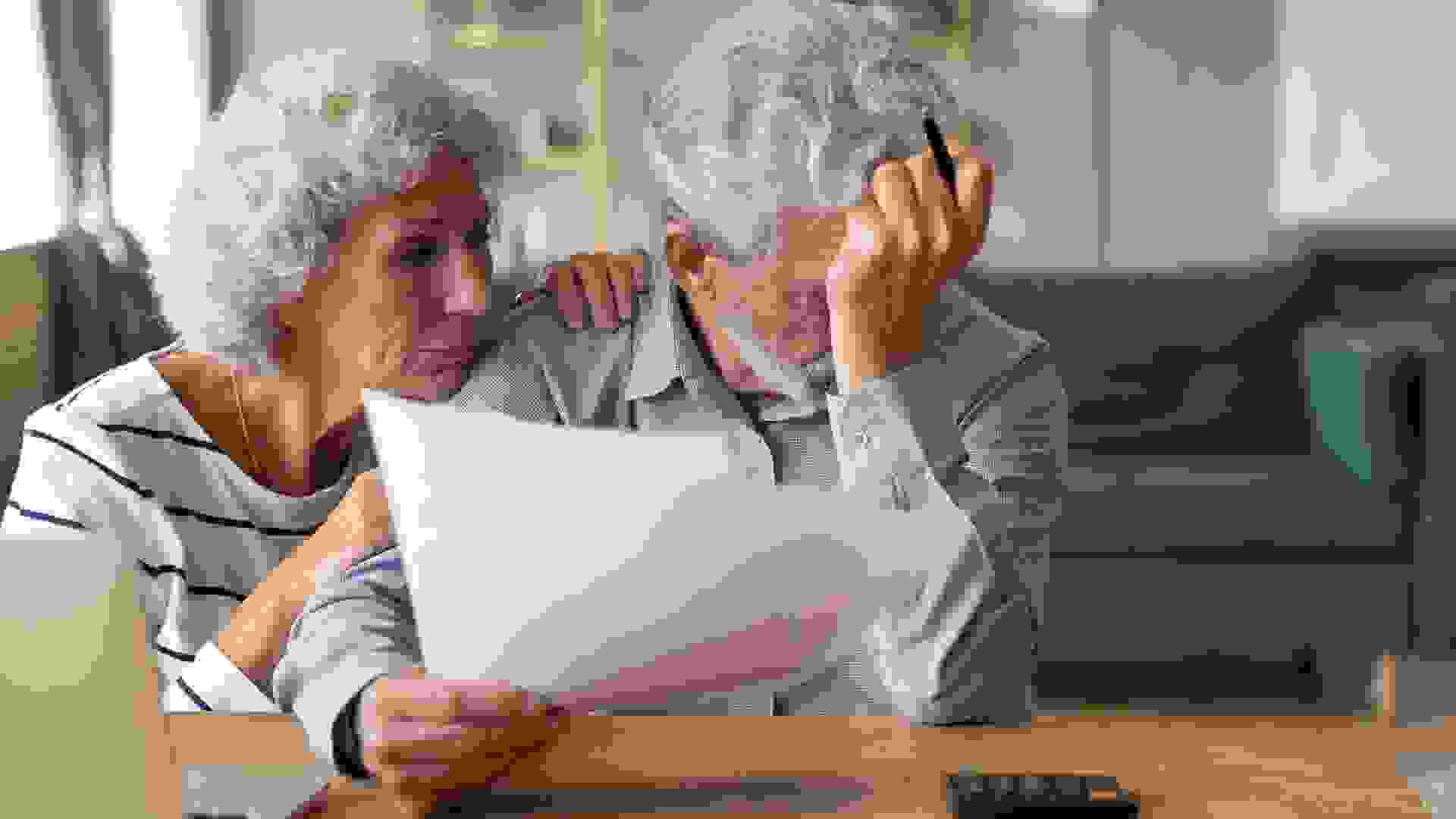 Retirement in the United States is not cheap. Even in comparatively inexpensive states like Mississippi, Oklahoma and Arkansas, you'll need to save up nearly $700,000 to retire comfortably, according…
READ MORE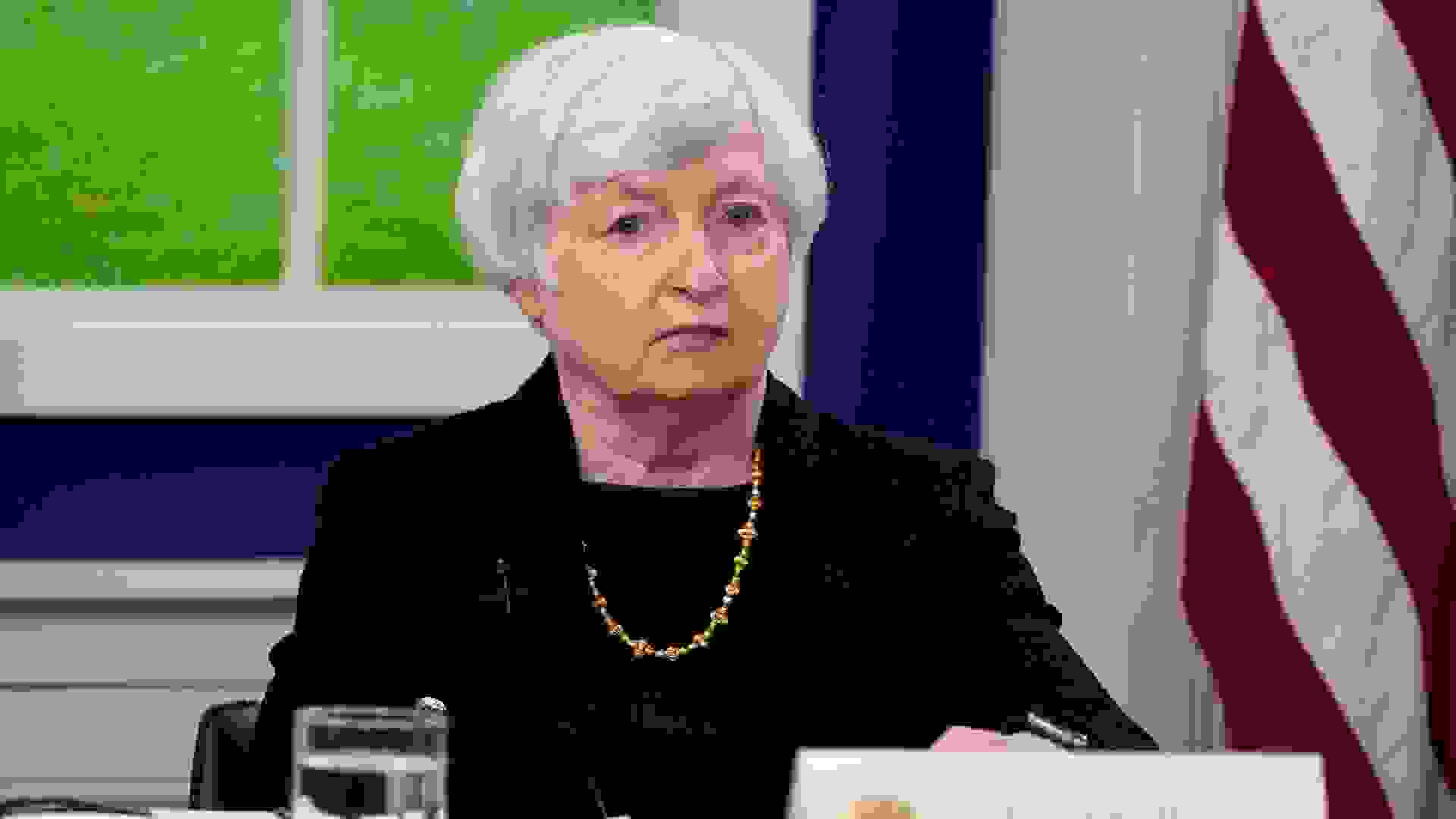 In her latest letter to Congress, U.S. Treasury Secretary Janet Yellen urged House Speaker Nancy Pelosi to come to a permanent resolution regarding debt ceiling measures after the December expiration…
READ MORE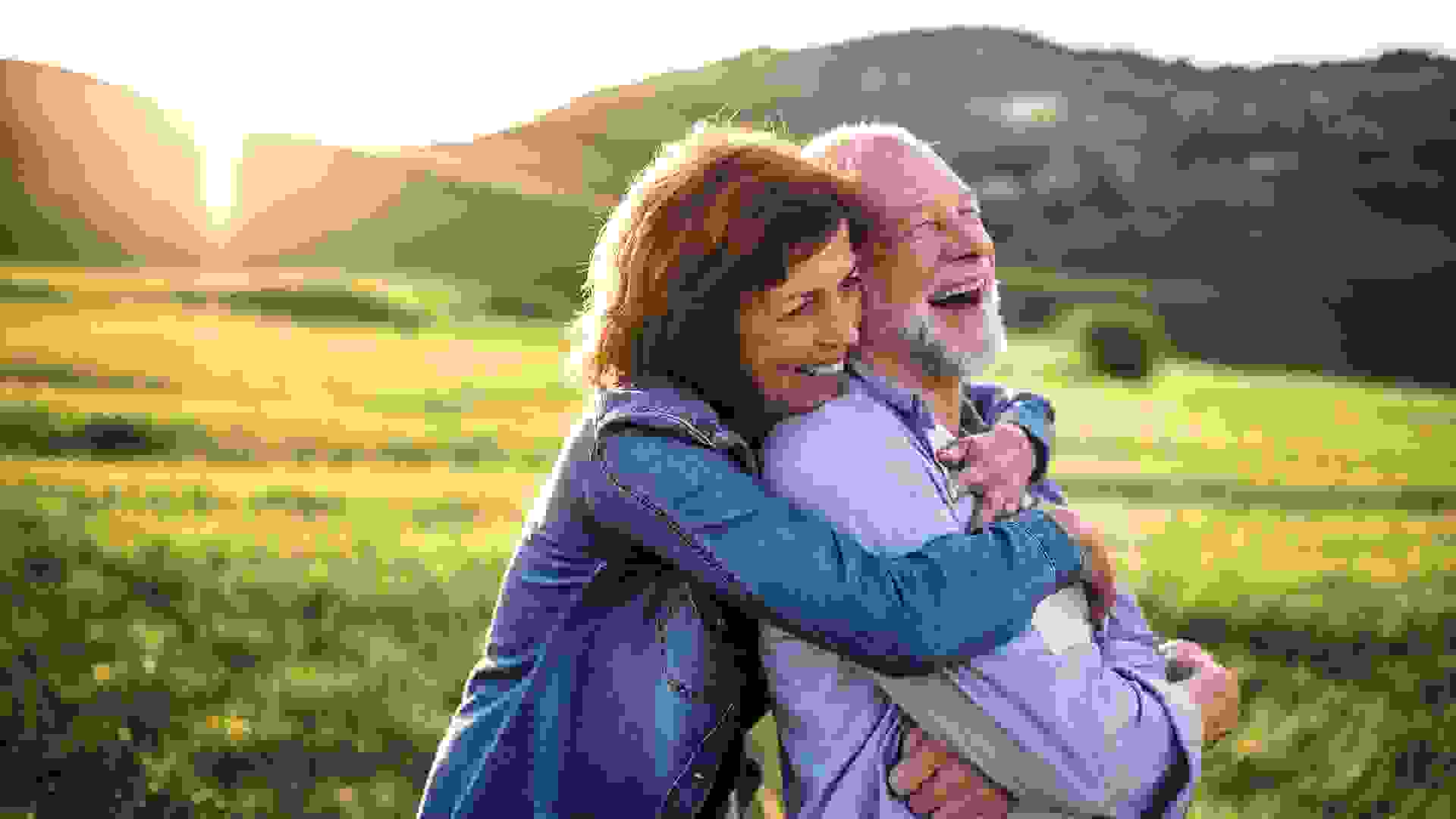 Americans 65 and older are earning paychecks in record numbers these days, with 10.6 million currently in the workforce, according to data from the U.S. Bureau of Labor Statistics. That number is…
READ MORE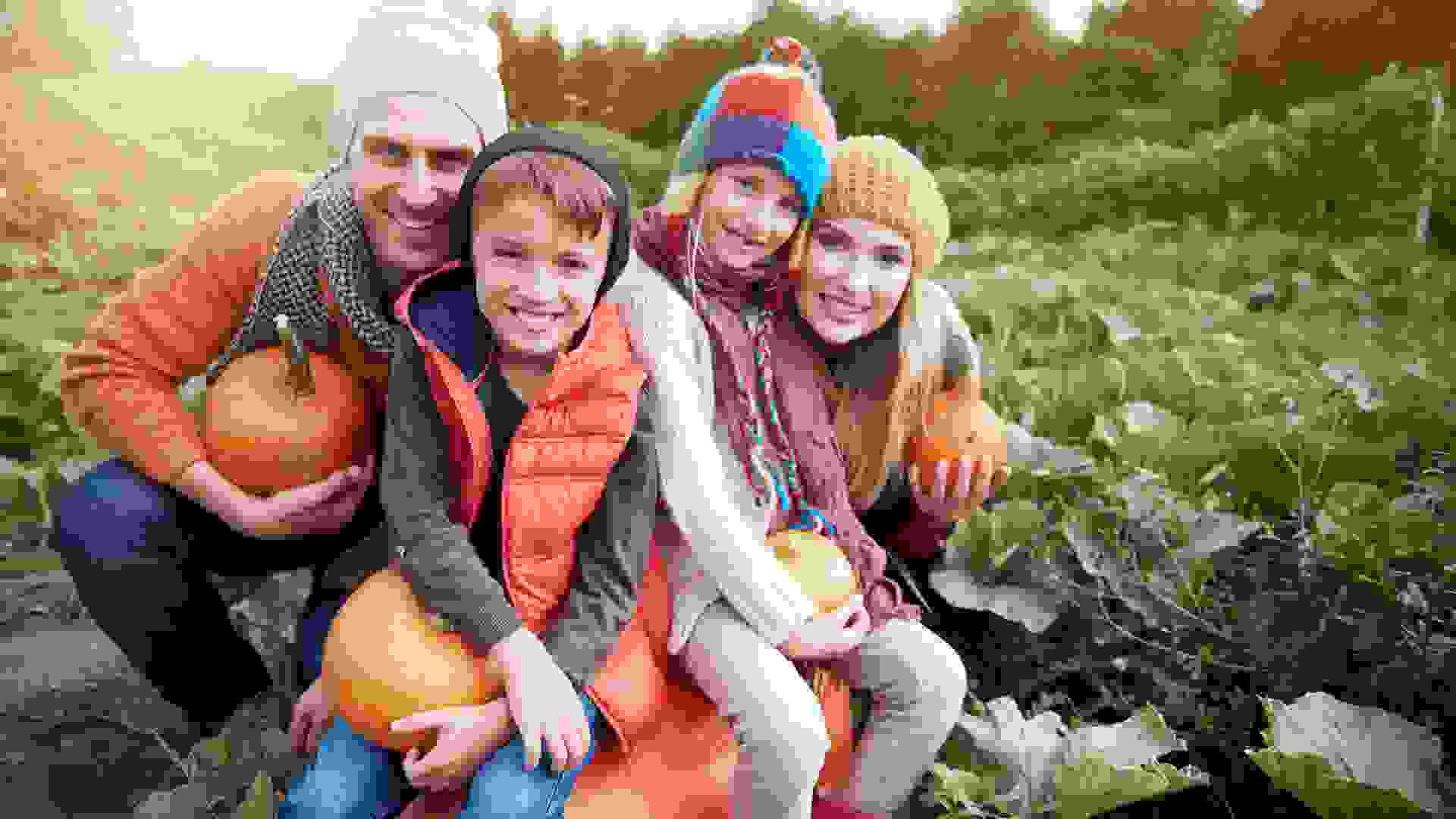 Billions of dollars have been poured into the bank accounts of millions of Americans since the advance payments for the 2021 child tax credit began rolling out in July. See: Can I Still Get Child Tax…
READ MORE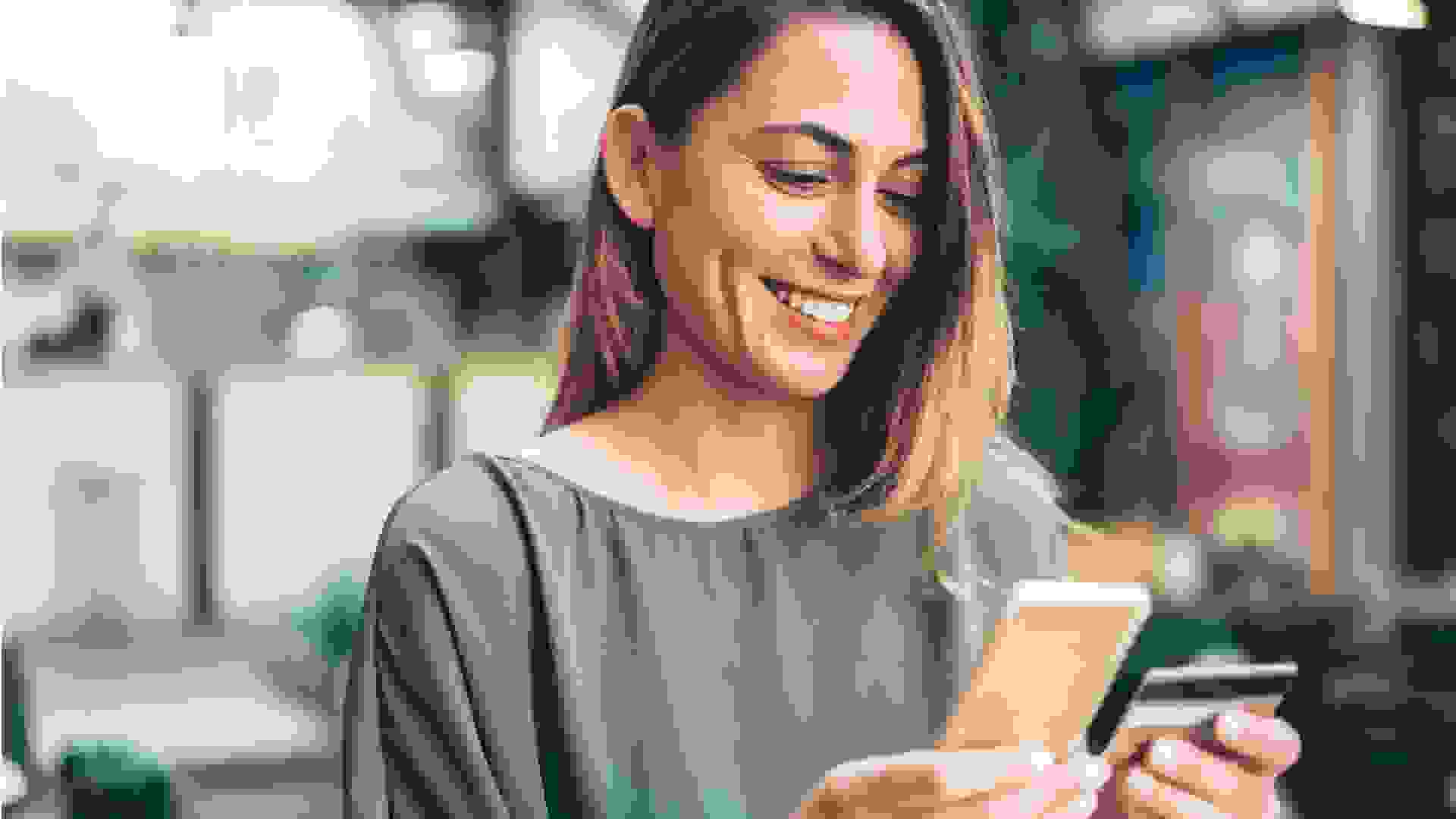 When shopping for a credit card, the only thing you won't find is a shortage of options. That's because different people need different cards with different rewards at different stages of their lives…
READ MORE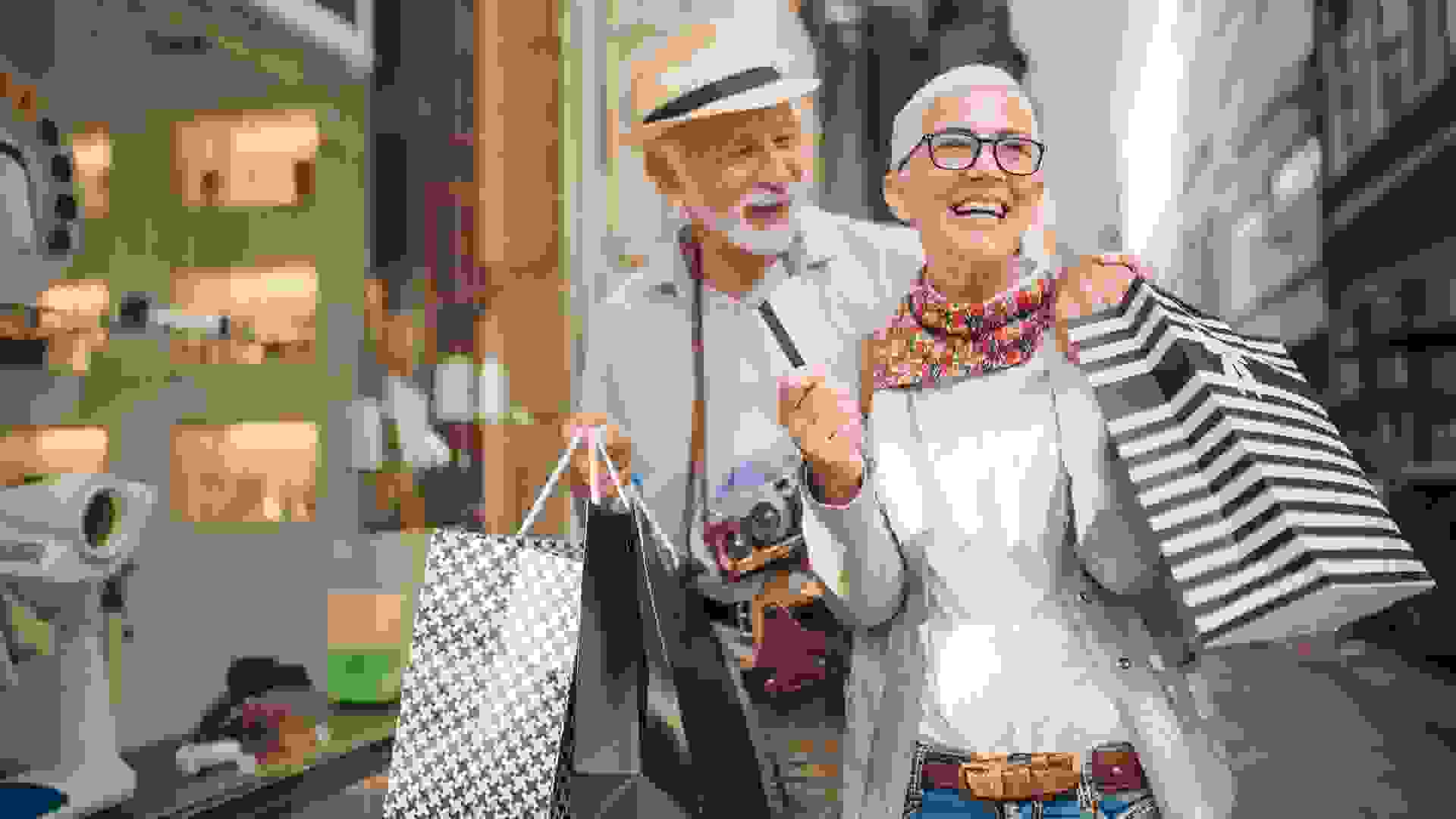 Not all credit cards are created equal. Some offer more exclusive perks and higher spending limits than others. These credit cards can be more difficult to obtain for the average cardholder. The…
READ MORE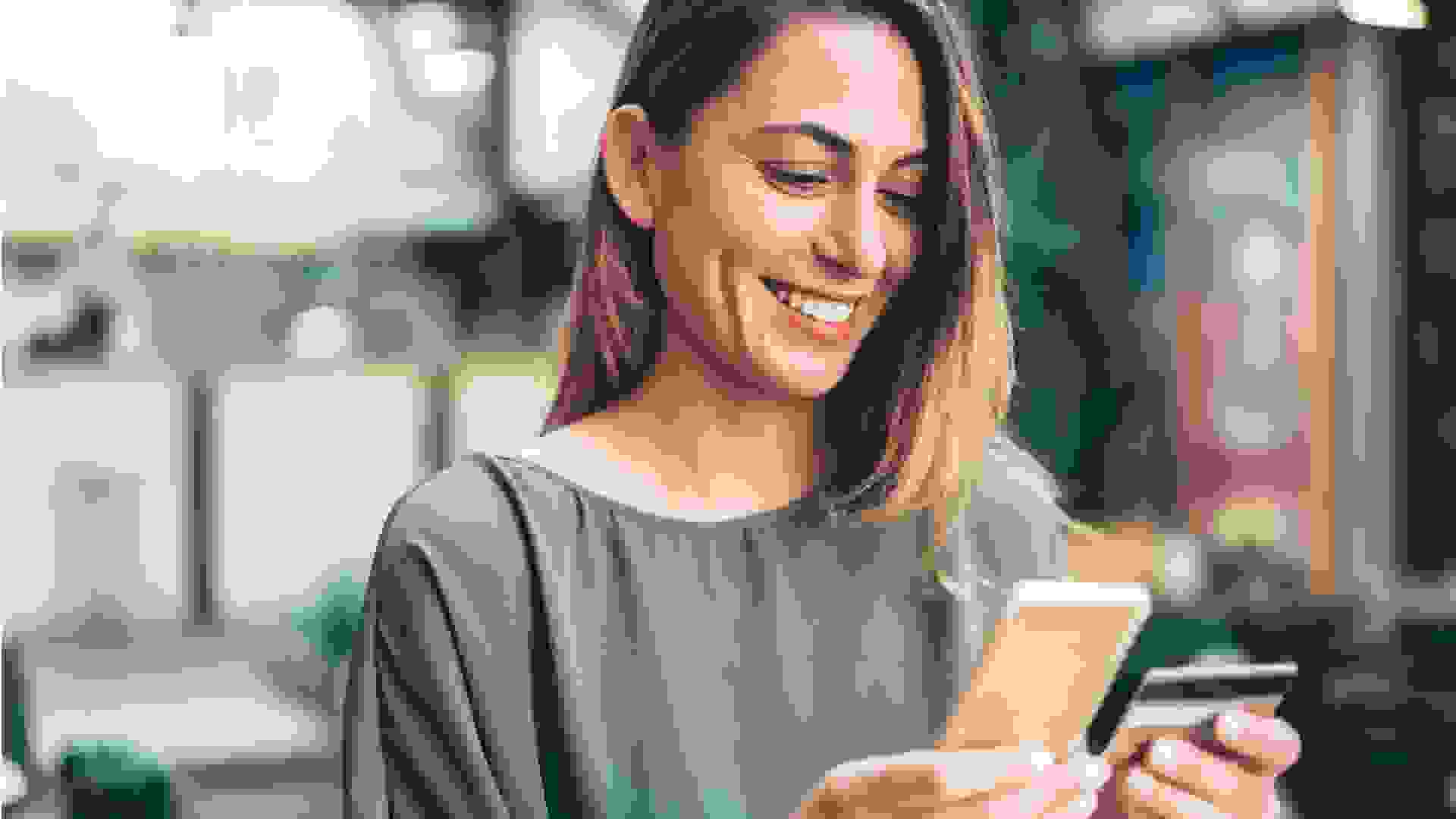 Capital One's best rewards cards offer unlimited cash back, points or miles on all your purchases. Learn about five of the best in terms of benefits and APRs.
READ MORE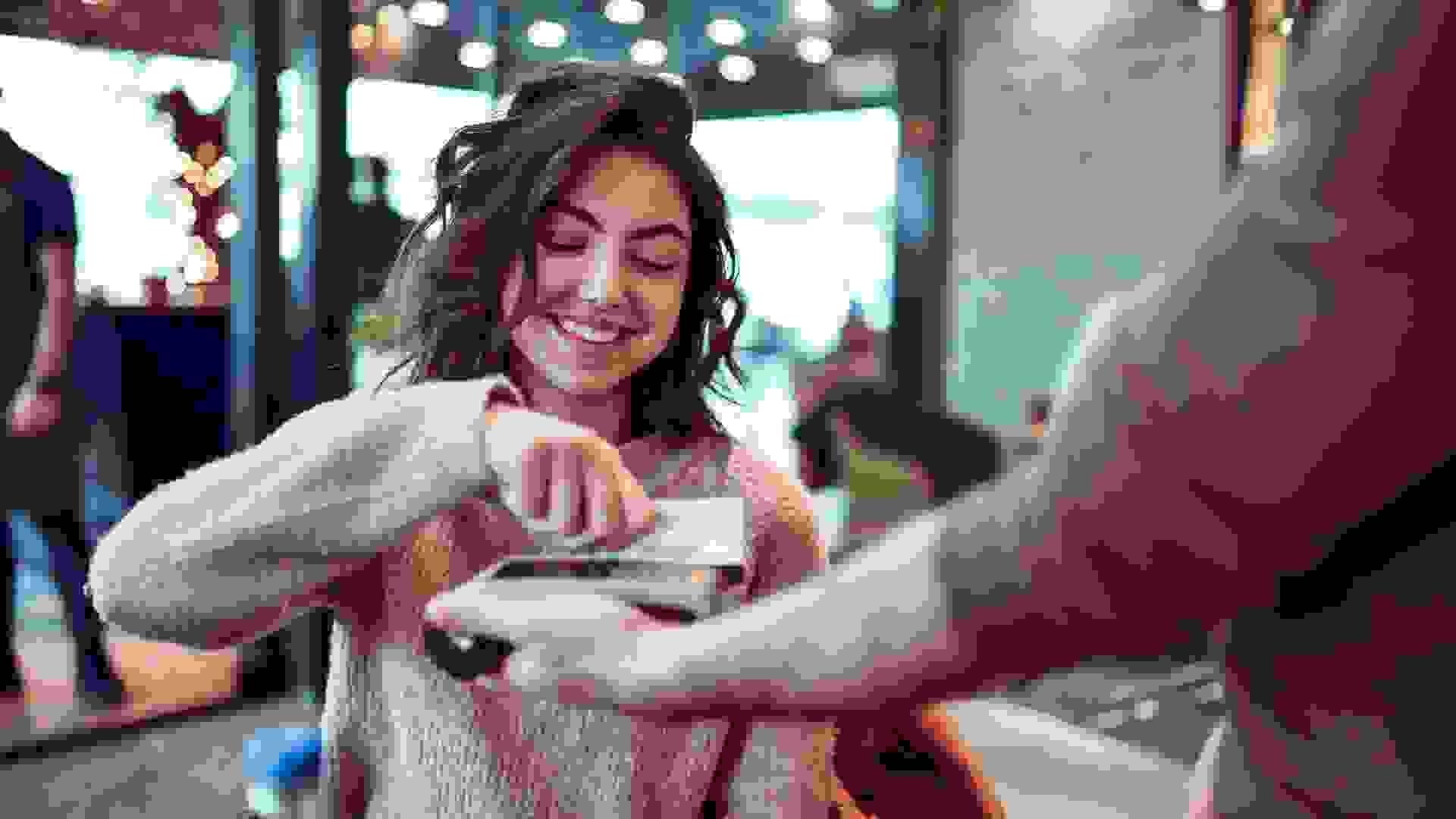 Capital One's best cash-back cards offer unlimited rewards on all your purchases. Find out how their features compare and how to choose the right card for you.
READ MORE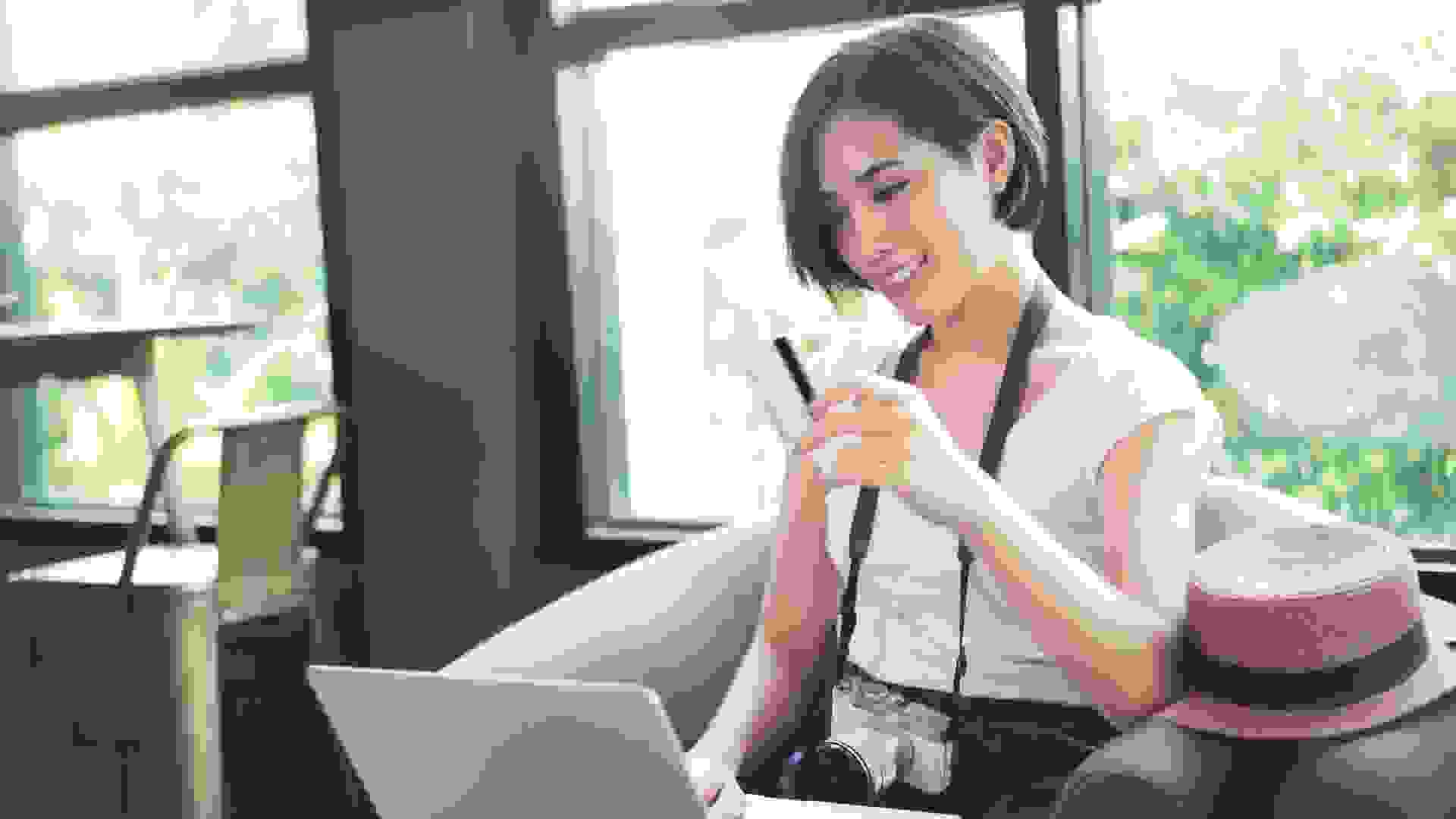 Capital One's best travel credit cards reward you with unlimited miles you can redeem in a variety of ways. Here's what to consider when choosing between them.
READ MORE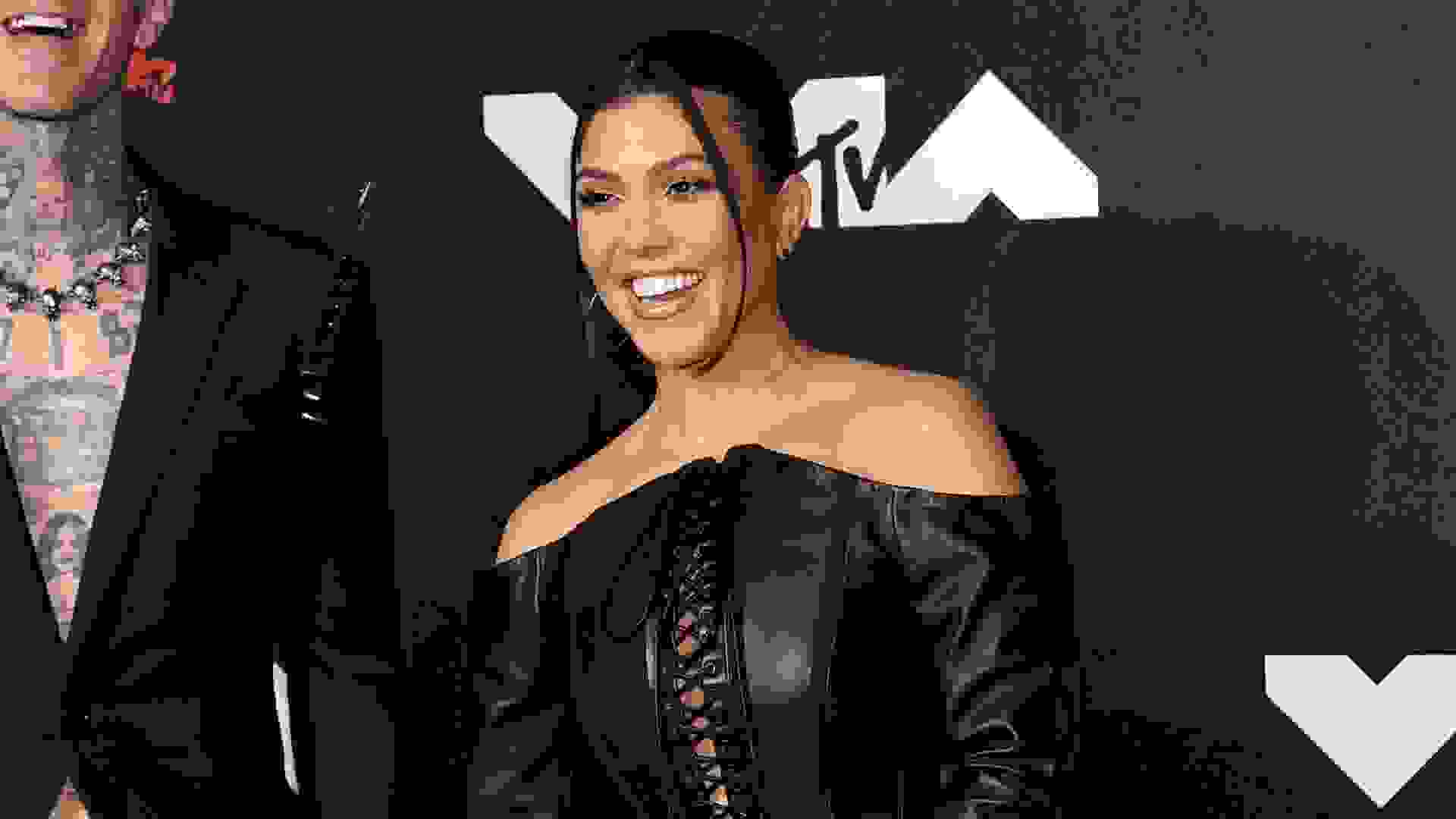 Kourtney Kardashian might just be the "most interesting sister to look at" after images surfaced of her engagement to Blink-182 drummer Travis Barker. Explore: Forbes List Claims a New Billionaire…
READ MORE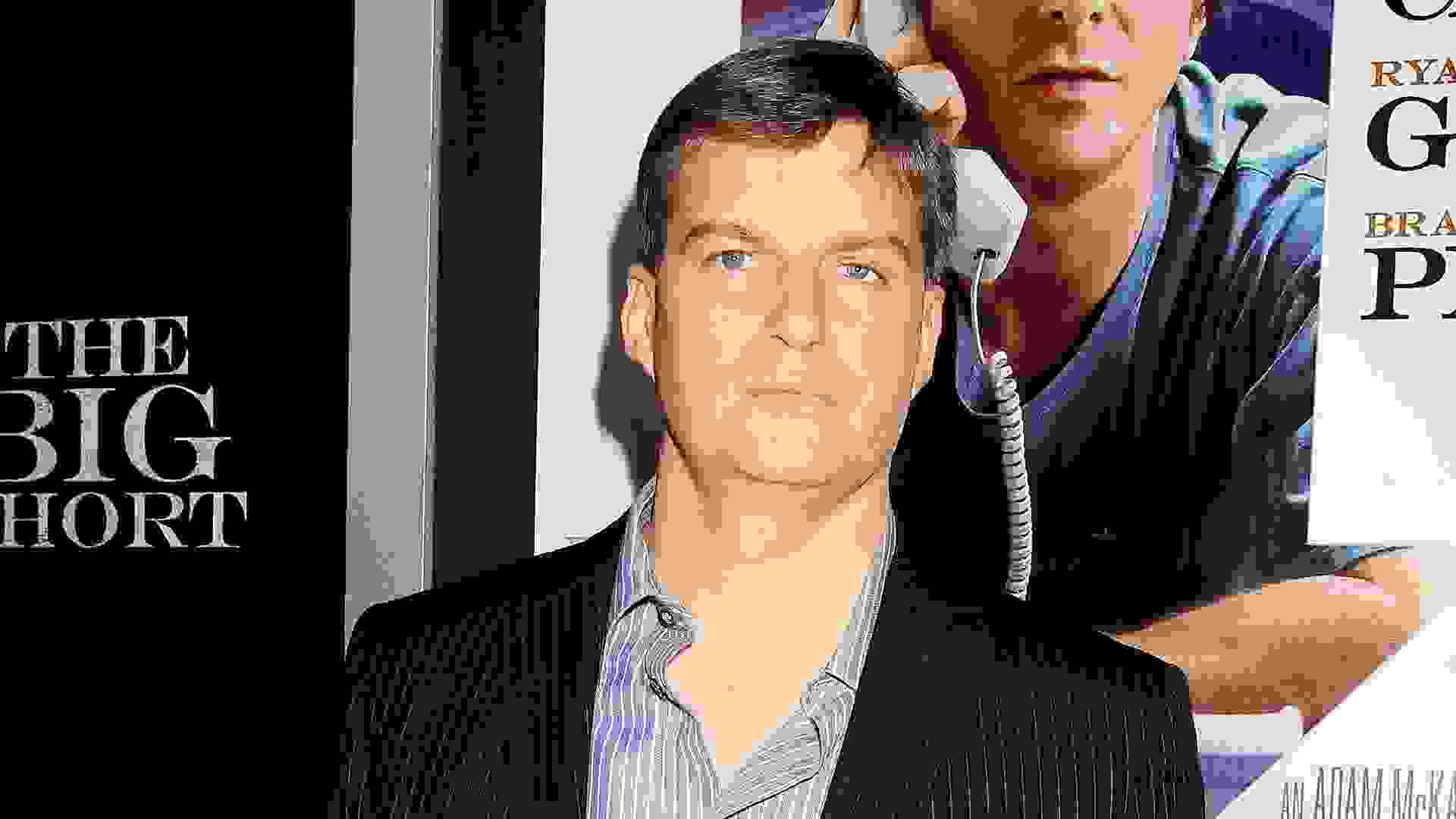 Days before Bitcoin hit an all-time high last Friday, exceeding $60,000, "The Big Short" investor Michael Burry pondered in a tweet, "How do you short a cryptocurrency?" Burry deleted his Twitter…
READ MORE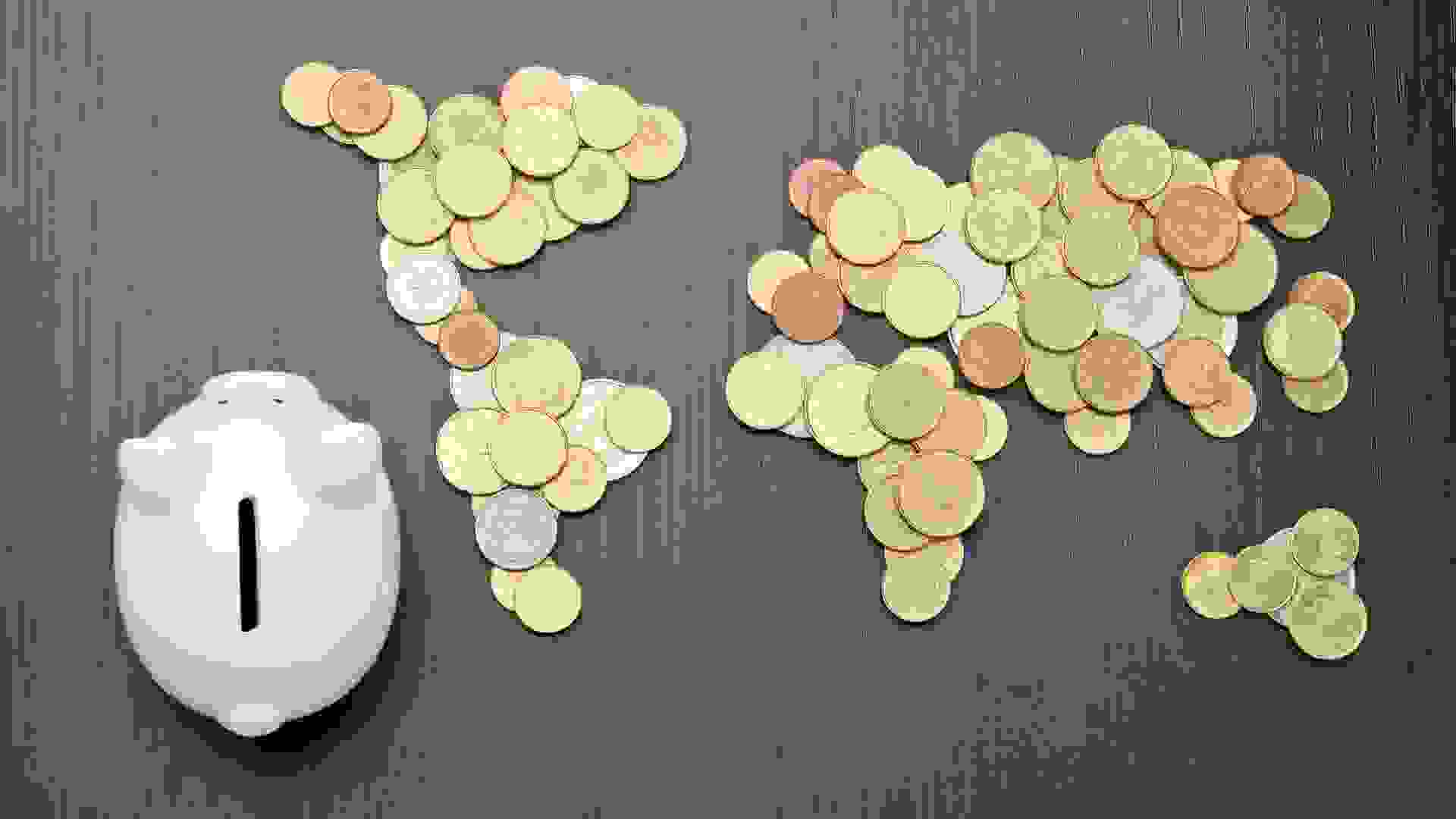 European and American consumers are preparing for the worst by stashing away more than $2.7 trillion in savings. While European bank balances may have gone down slightly in August following lifted…
READ MORE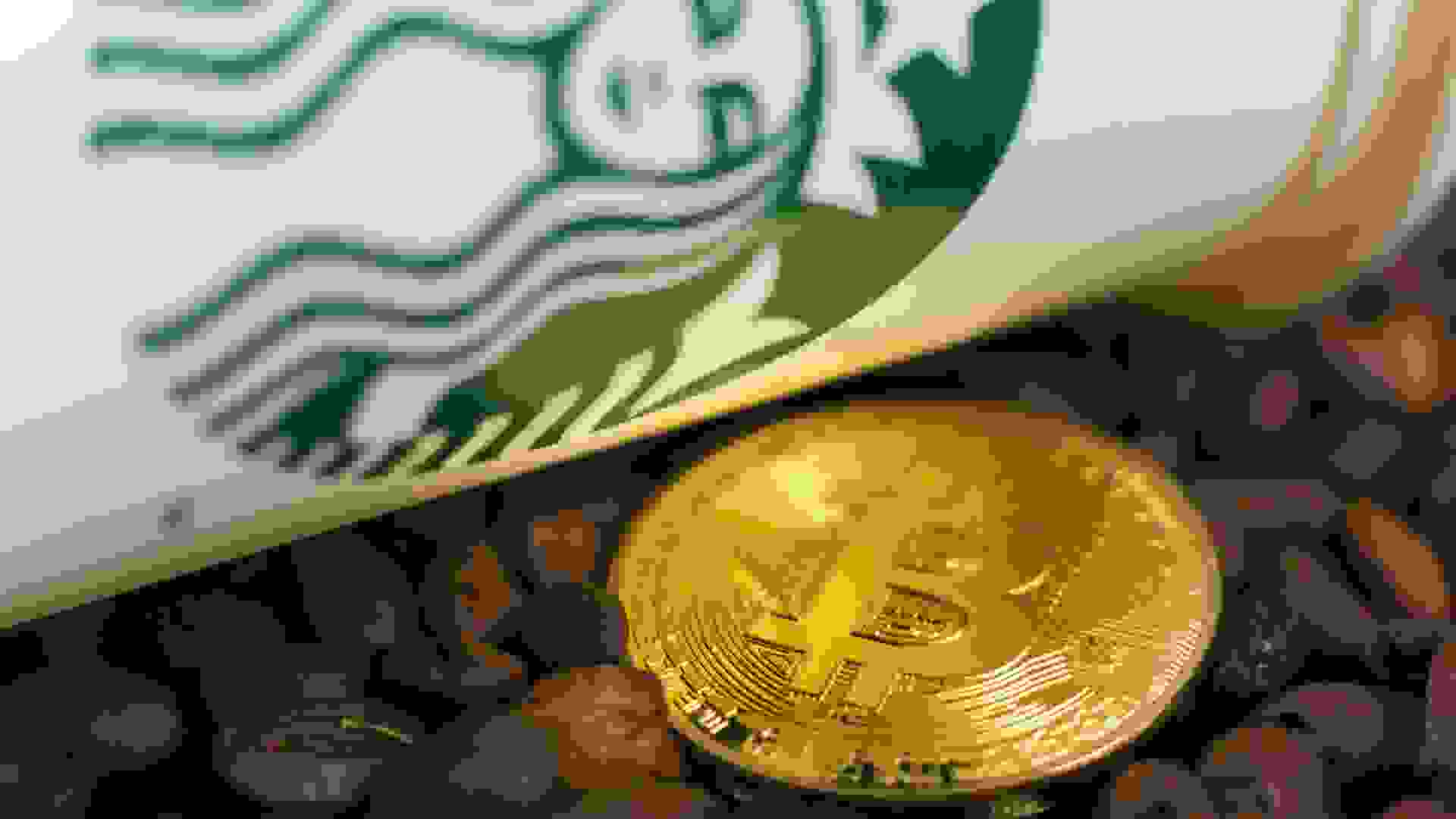 Crypto platform Bakkt, which enables consumers, businesses and institutions to buy, sell, spend, send and redeem digital assets, went public today on the New York Stock Exchange under the ticker…
READ MORE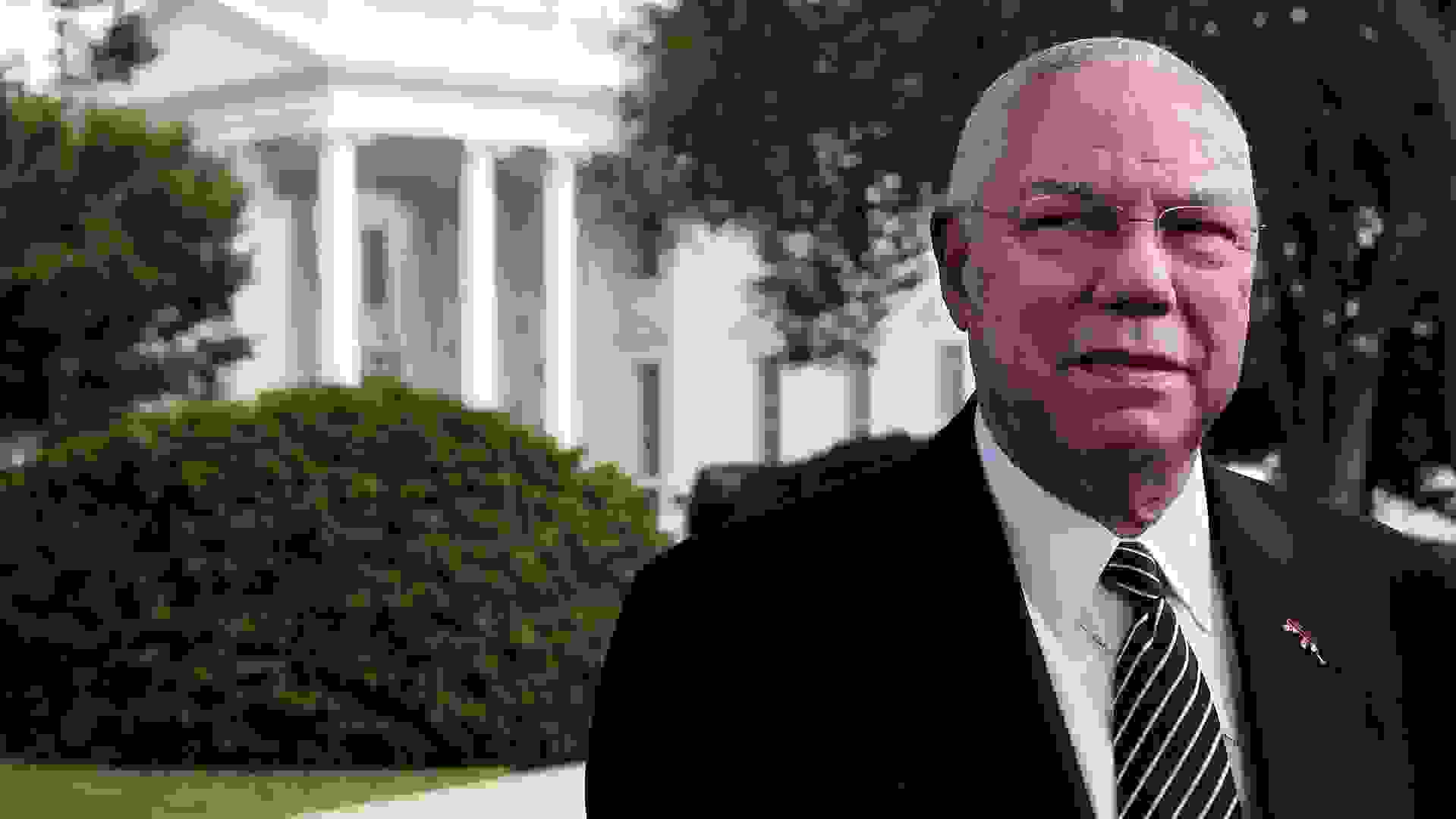 Colin Powell, the first Black U.S. Secretary of State and two-time Presidential Medal of Freedom recipient died Oct. 18, at the age of 84 from complications due to COVID-19, news reports say. Powell…
READ MORE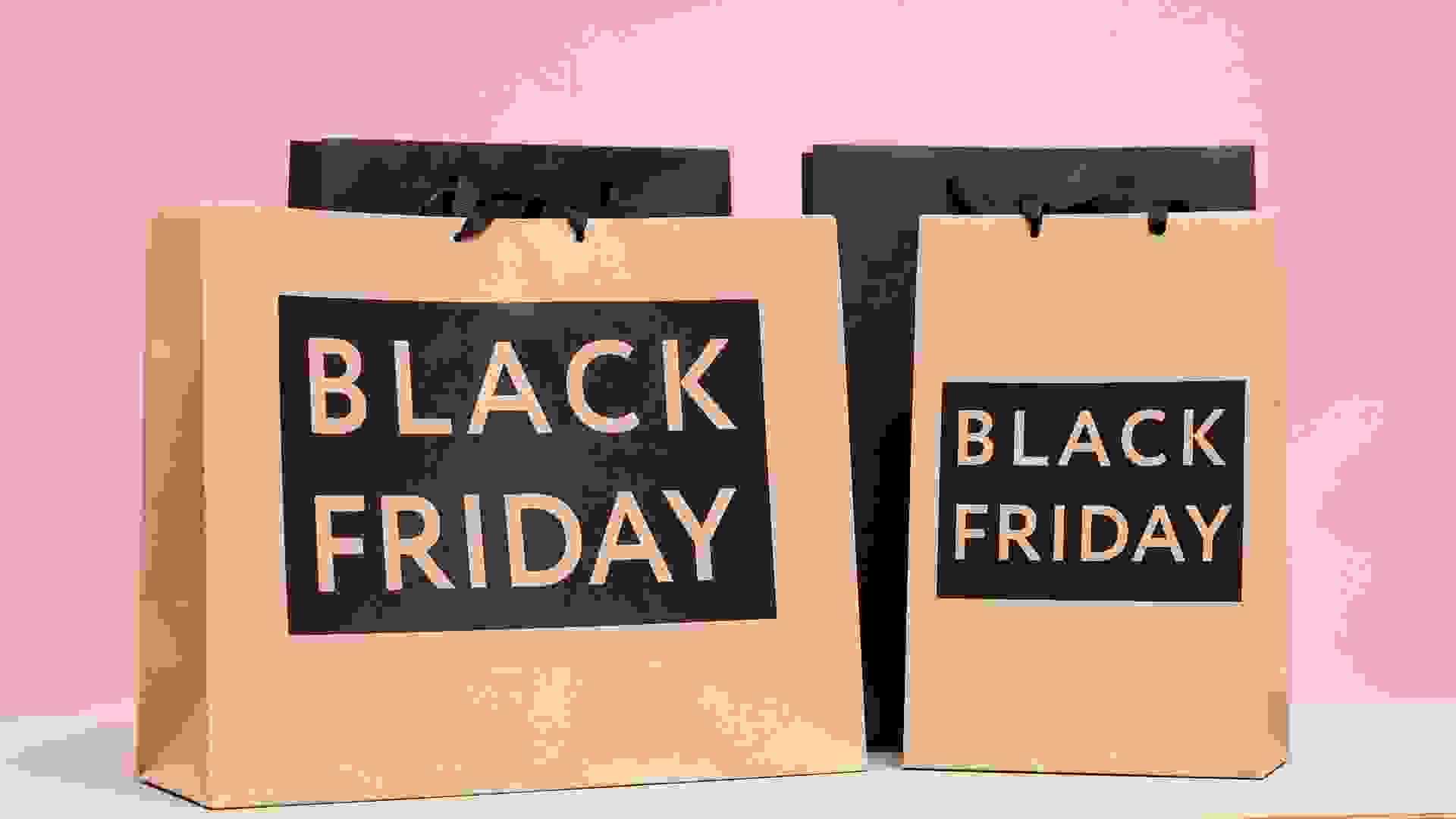 Even though the holidays are still months away, waiting until Black Friday to start shopping might be too late. FedEx, the U.S. Postal Service and UPS released their holiday shipping deadlines,…
READ MORE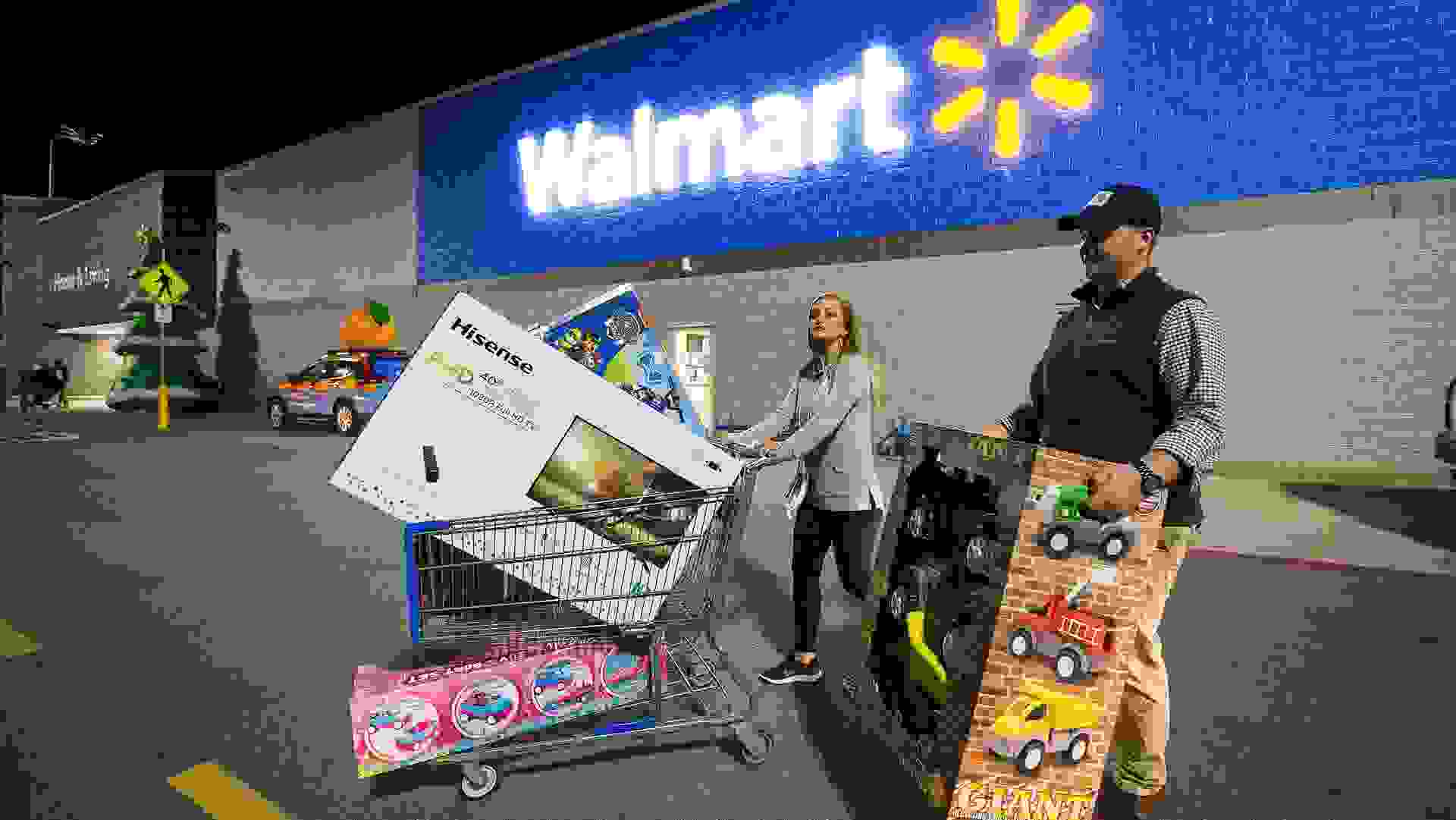 Last year, Walmart made $264 million between Black Friday and Cyber Monday, the time frame before the holidays often referred to as "Cyber Week." But the retail giant's holiday sales began even…
READ MORE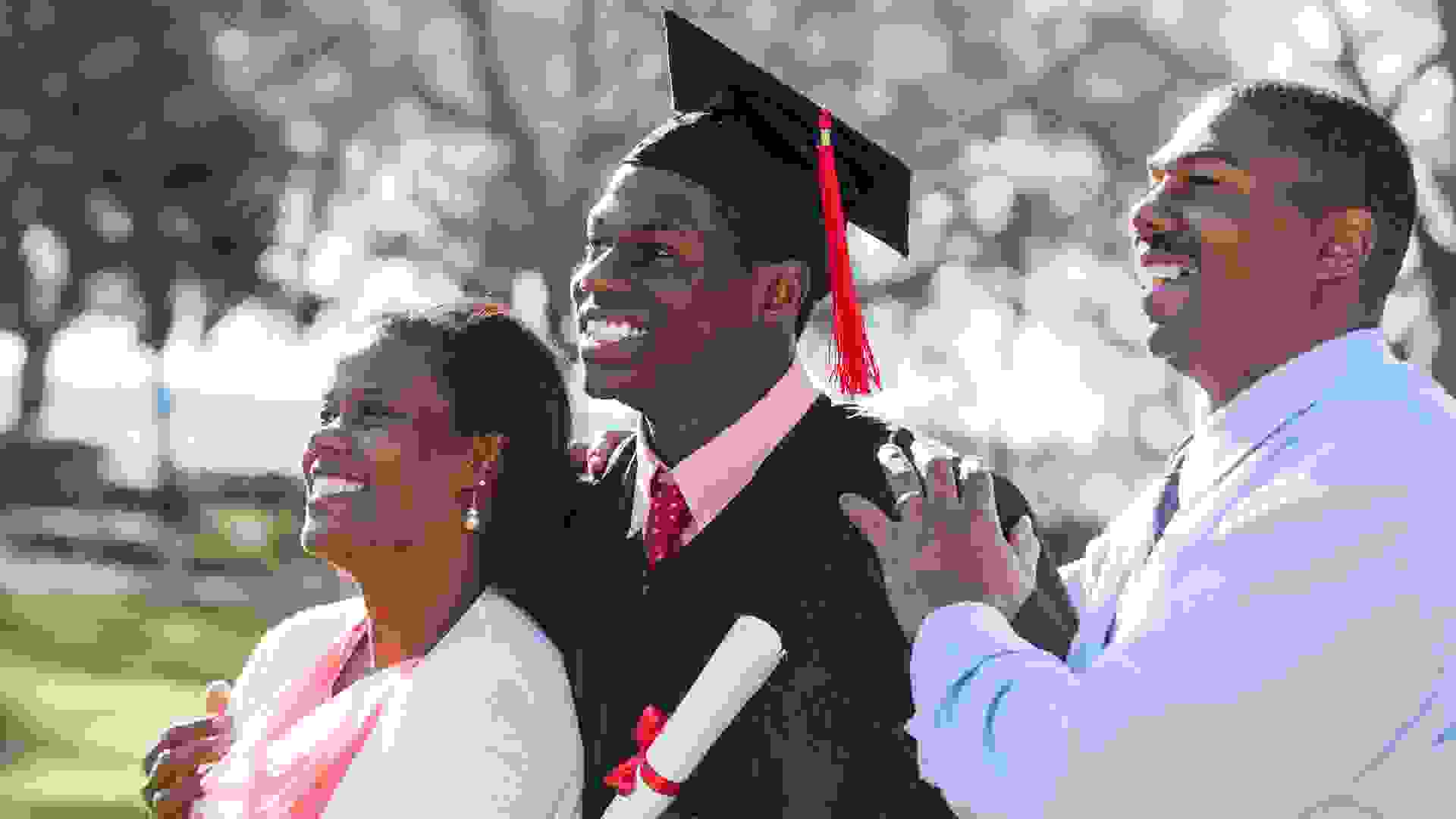 The parents of dependent undergraduates can use a Direct PLUS Loan, commonly referred to as a Parent PLUS loan, to borrow up to the cost of the student's attendance each year with no limit on the…
READ MORE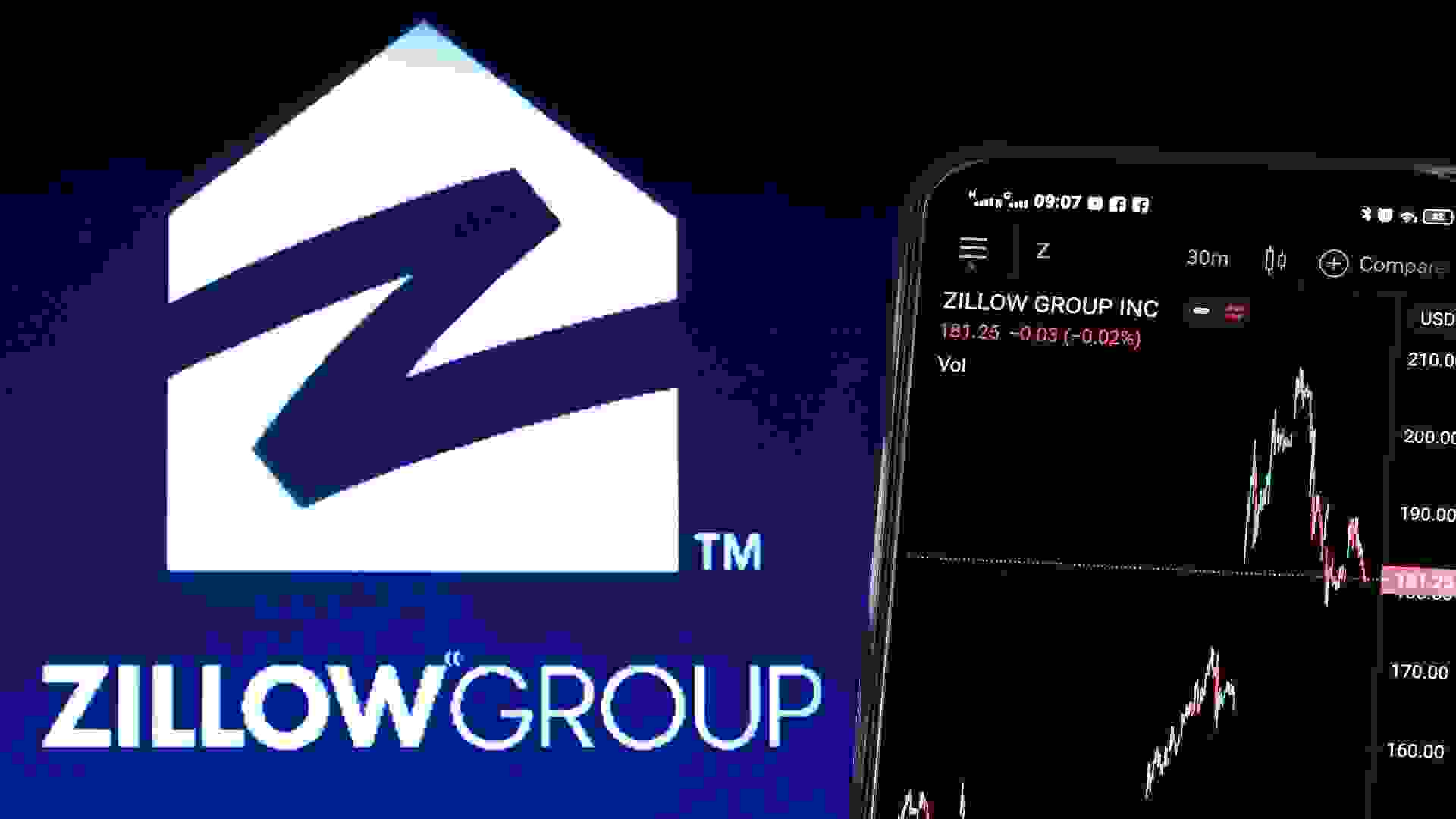 Zillow announced today that it will not sign any new, additional contracts to buy homes through the end of the year "due to a backlog in renovations and operational capacity constraints," according to…
READ MORE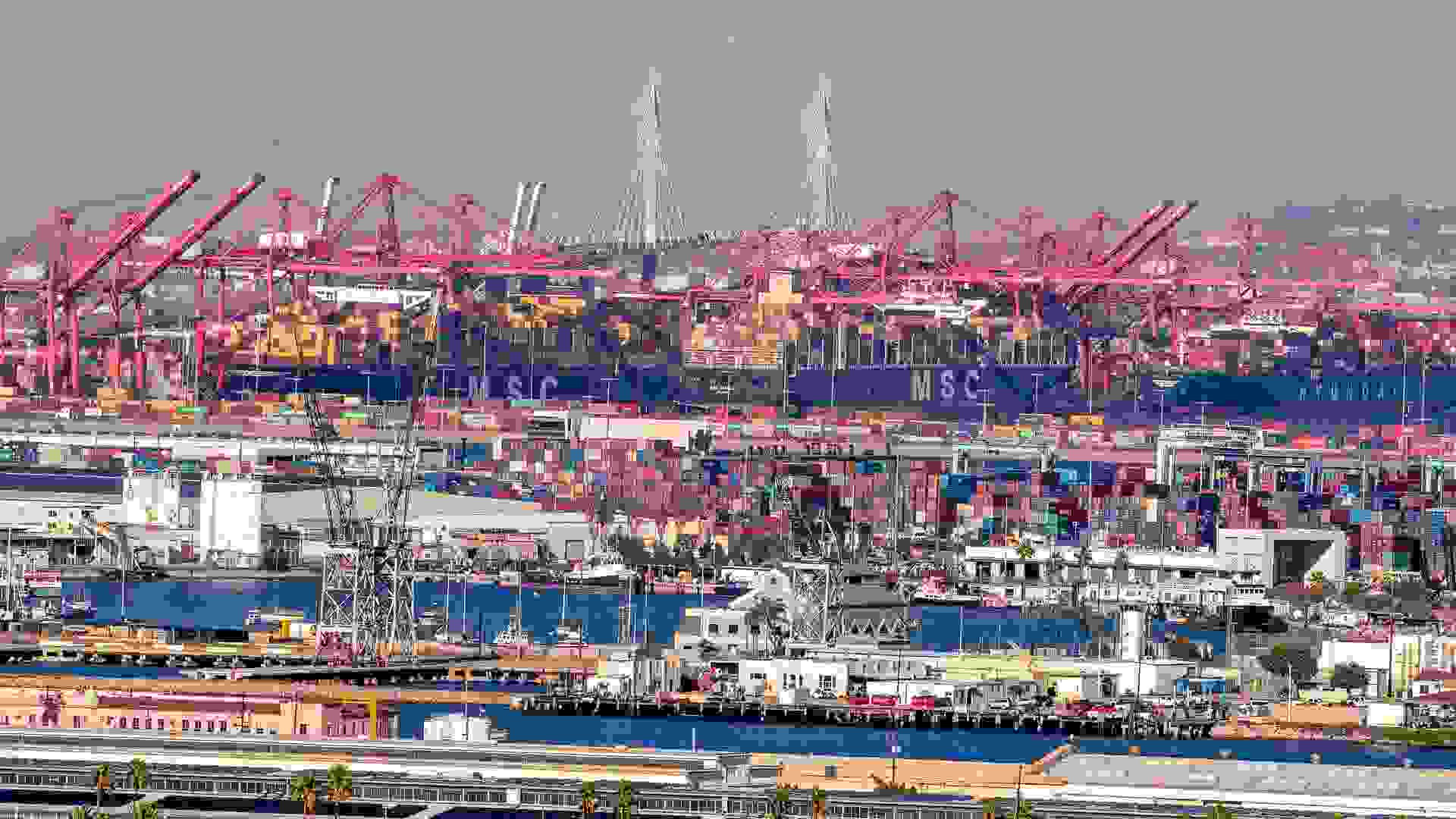 The supply chain bottlenecks are getting increasingly complicated, as global ports are growing more gridlocked, triggering a slew of issues including higher prices for consumers and a slow economic…
READ MORE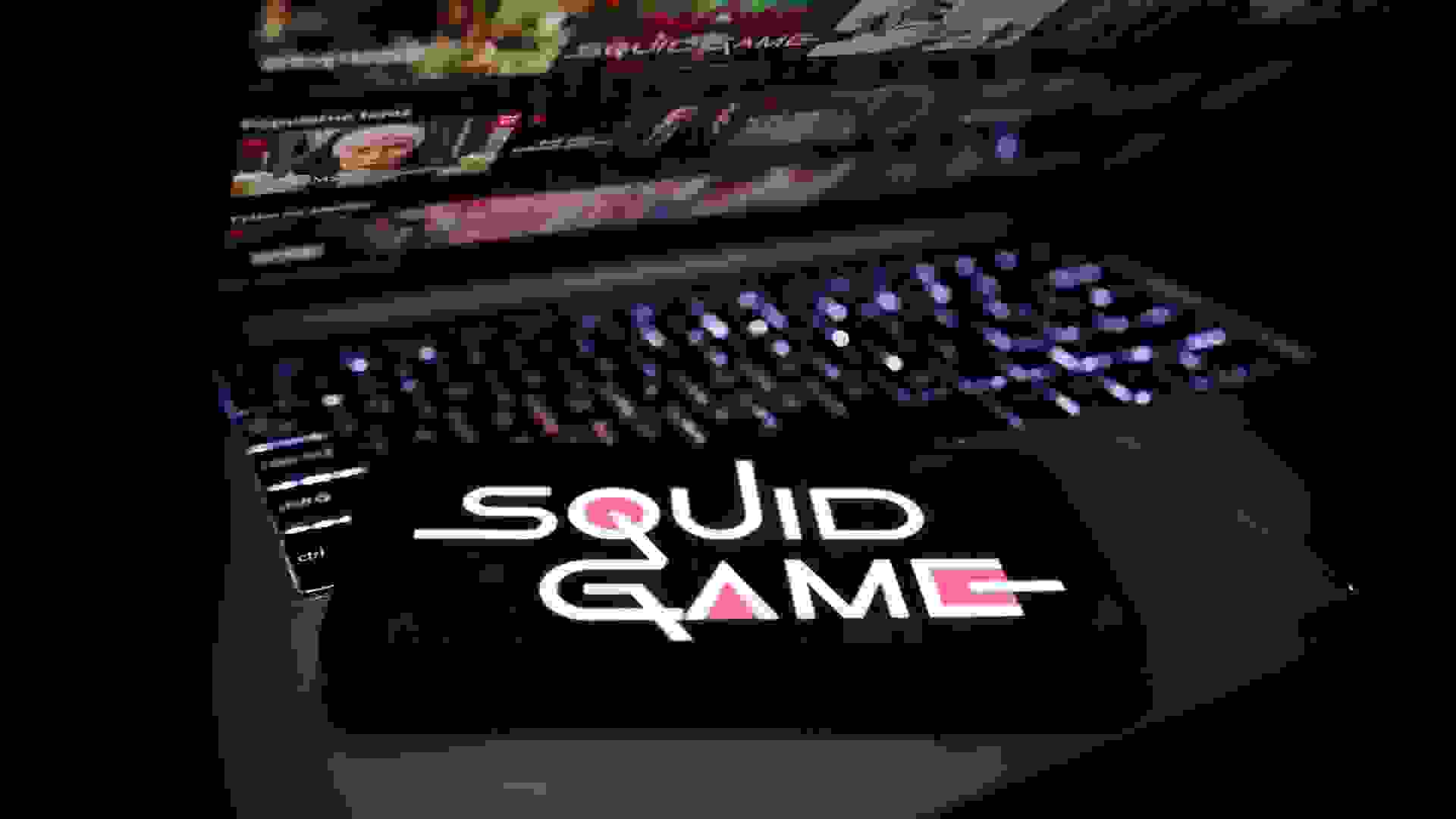 Even if you don't watch "Squid Game" — the dystopian Korean drama that has become a global sensation while airing on Netflix — you've probably heard of it. It is not only Netflix's biggest TV show…
READ MORE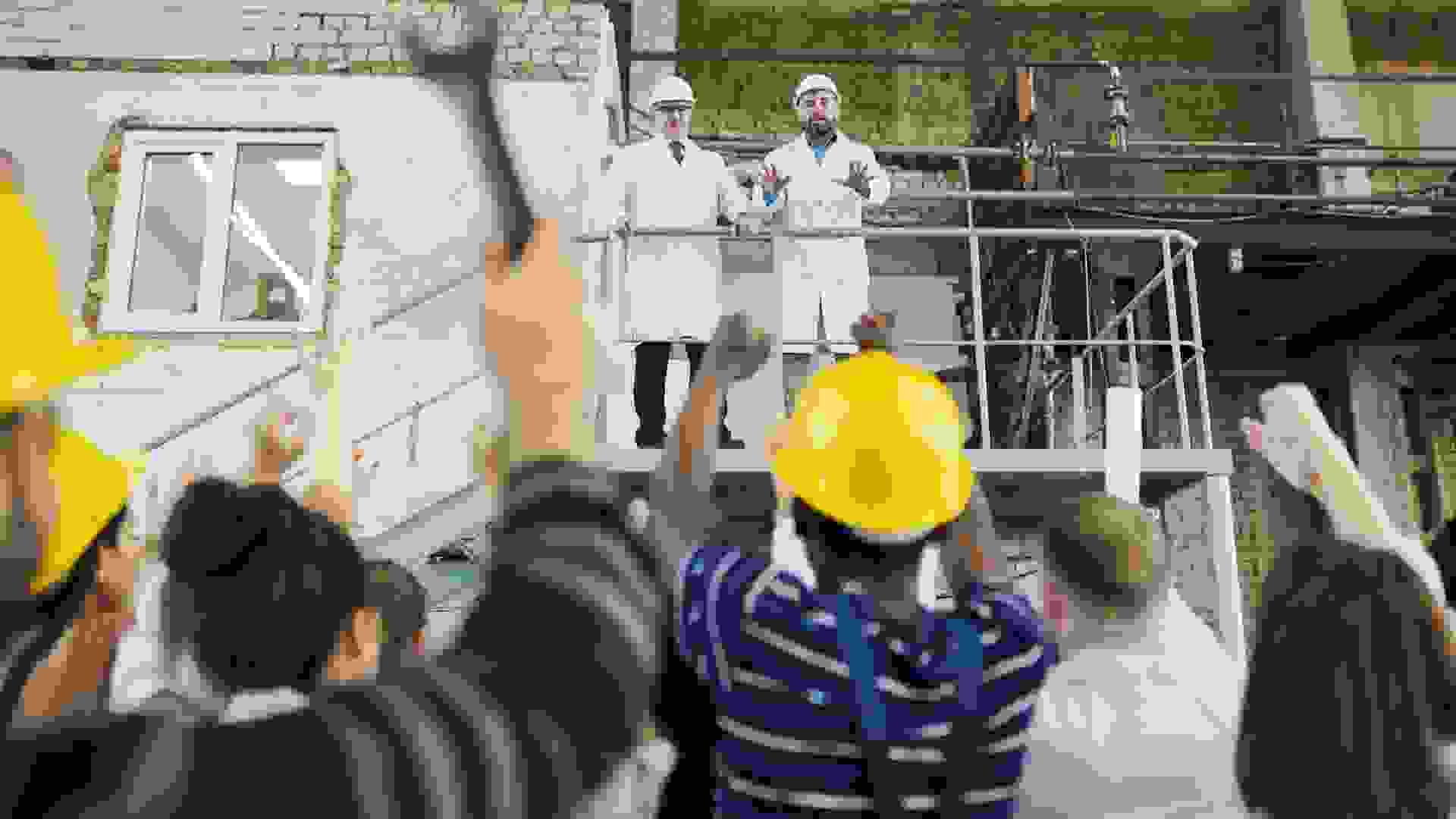 One element of the workforce that has changed since the pandemic is that employees are regaining some bargaining power. Whether it's quitting jobs, going on strike or changing careers, the pendulum…
READ MORE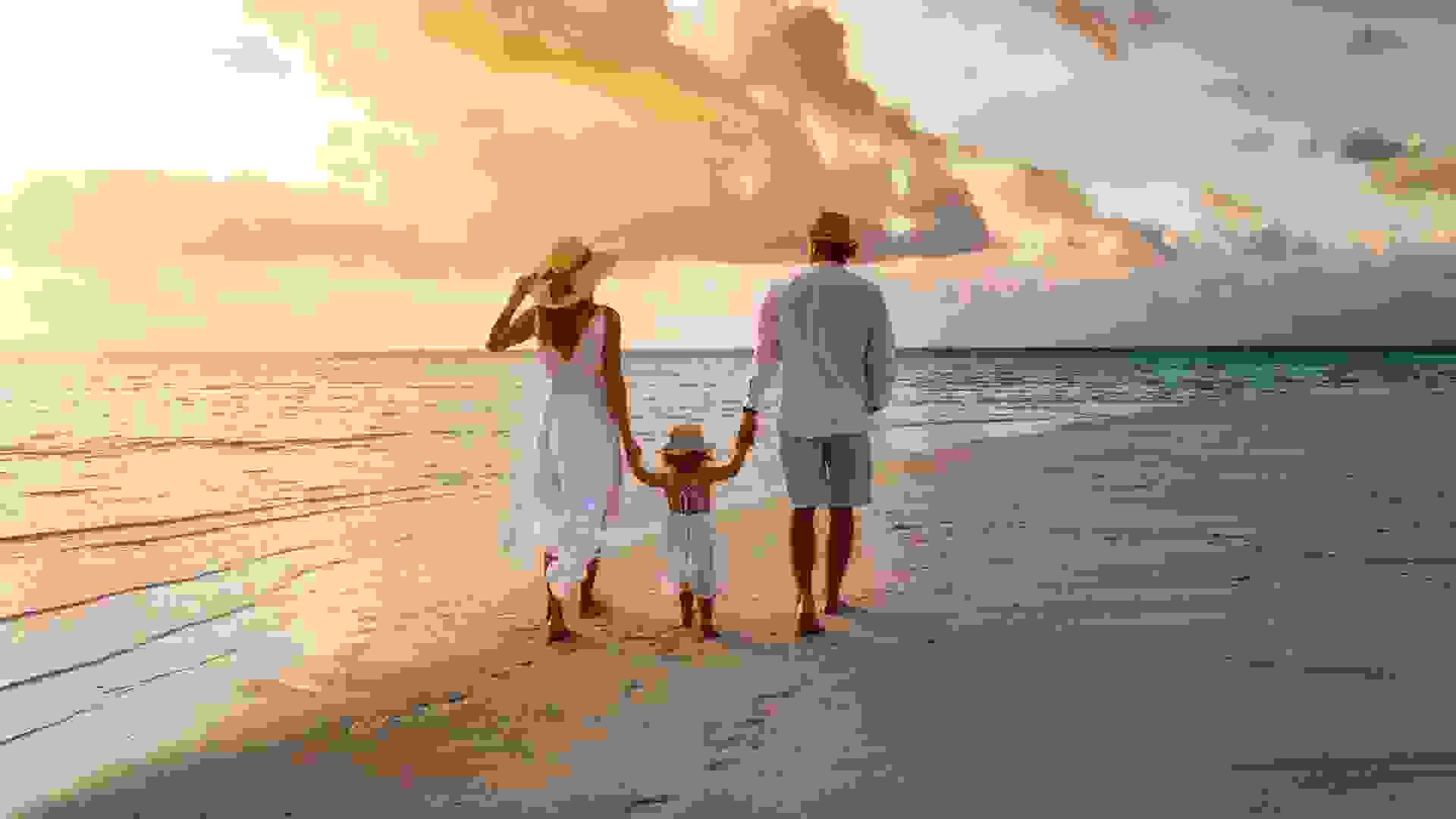 The fourth installment of this year's child tax credit hit bank accounts on Oct. 15, but for Americans that have yet to sign up, there's still time to get a check. See: How To Use The Child Tax Credit…
READ MORE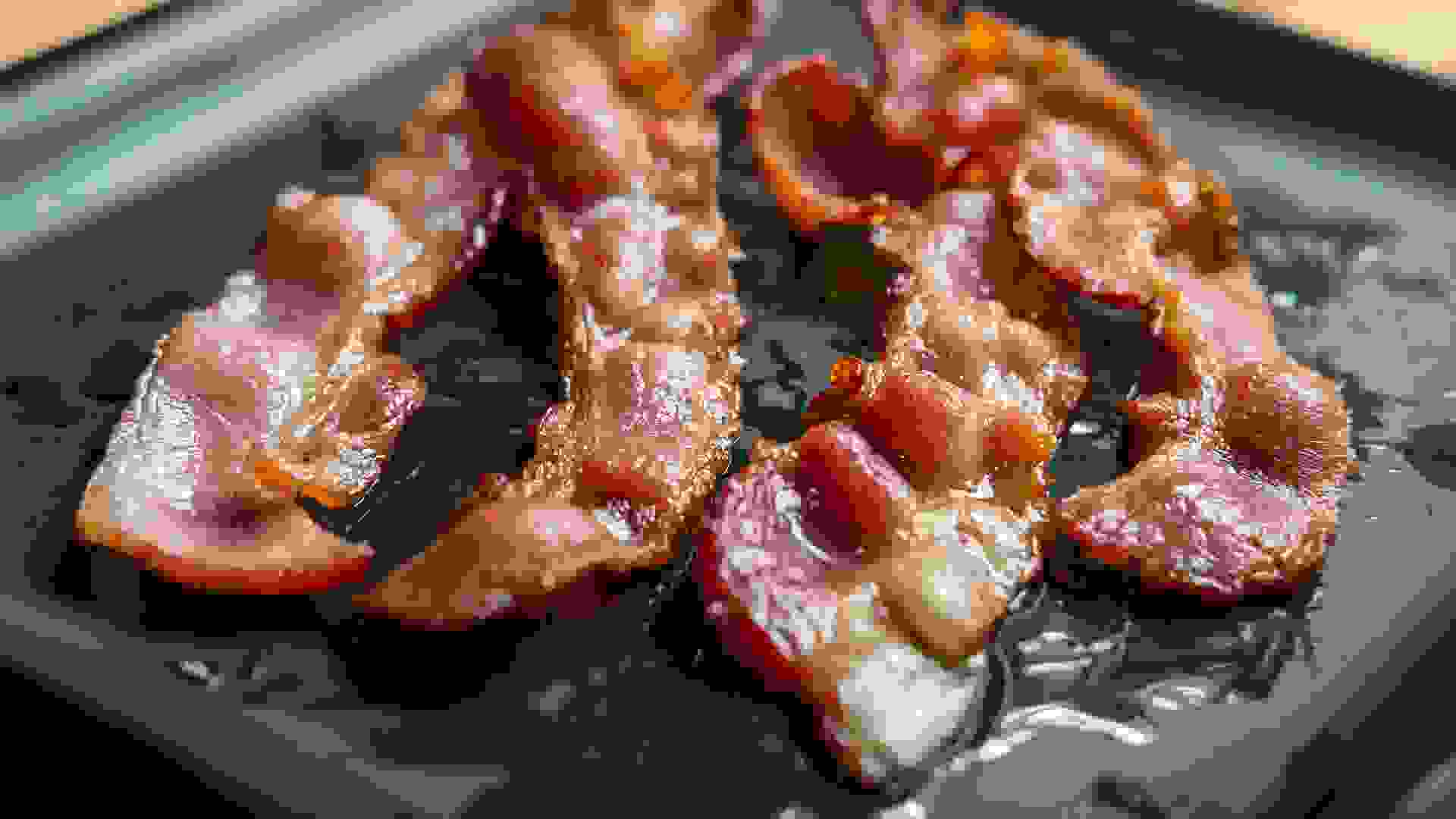 You might soon need to bring home a lot more bacon in order to literally bring home the bacon, as a new animal welfare law in California set to go into effect early next year will likely push pork…
READ MORE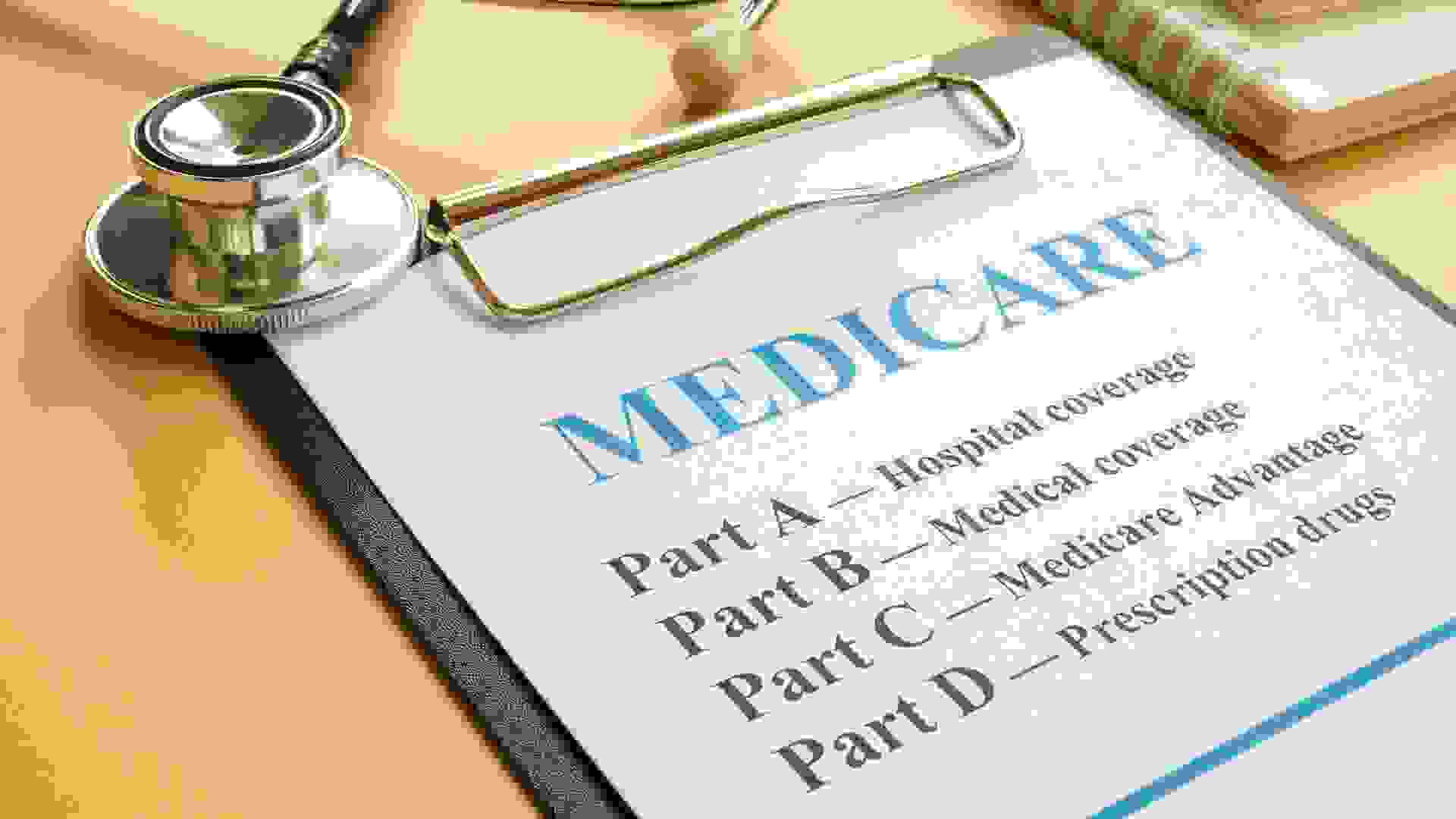 How well does your Medicare plan cover the services that you need? Medicare open enrollment begins Oct. 15 and continues through Dec. 7; however, 71% of beneficiaries don't explore their coverage…
READ MORE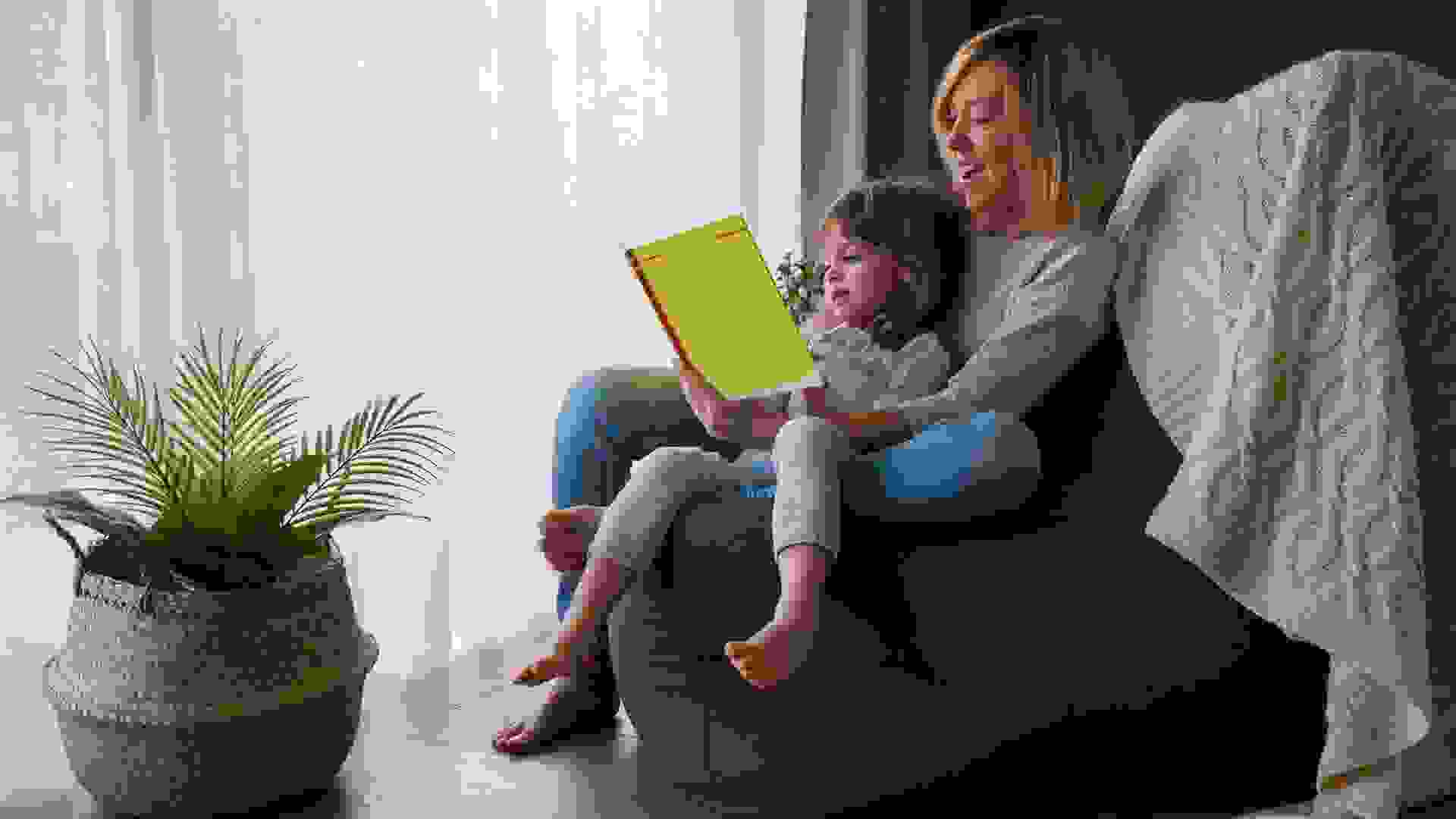 For those who do not normally file taxes, today is the last day to sign up for the child tax credit through the IRS Non-Filer tool in order to receive the credit. See: Why Does My Child Not Qualify…
READ MORE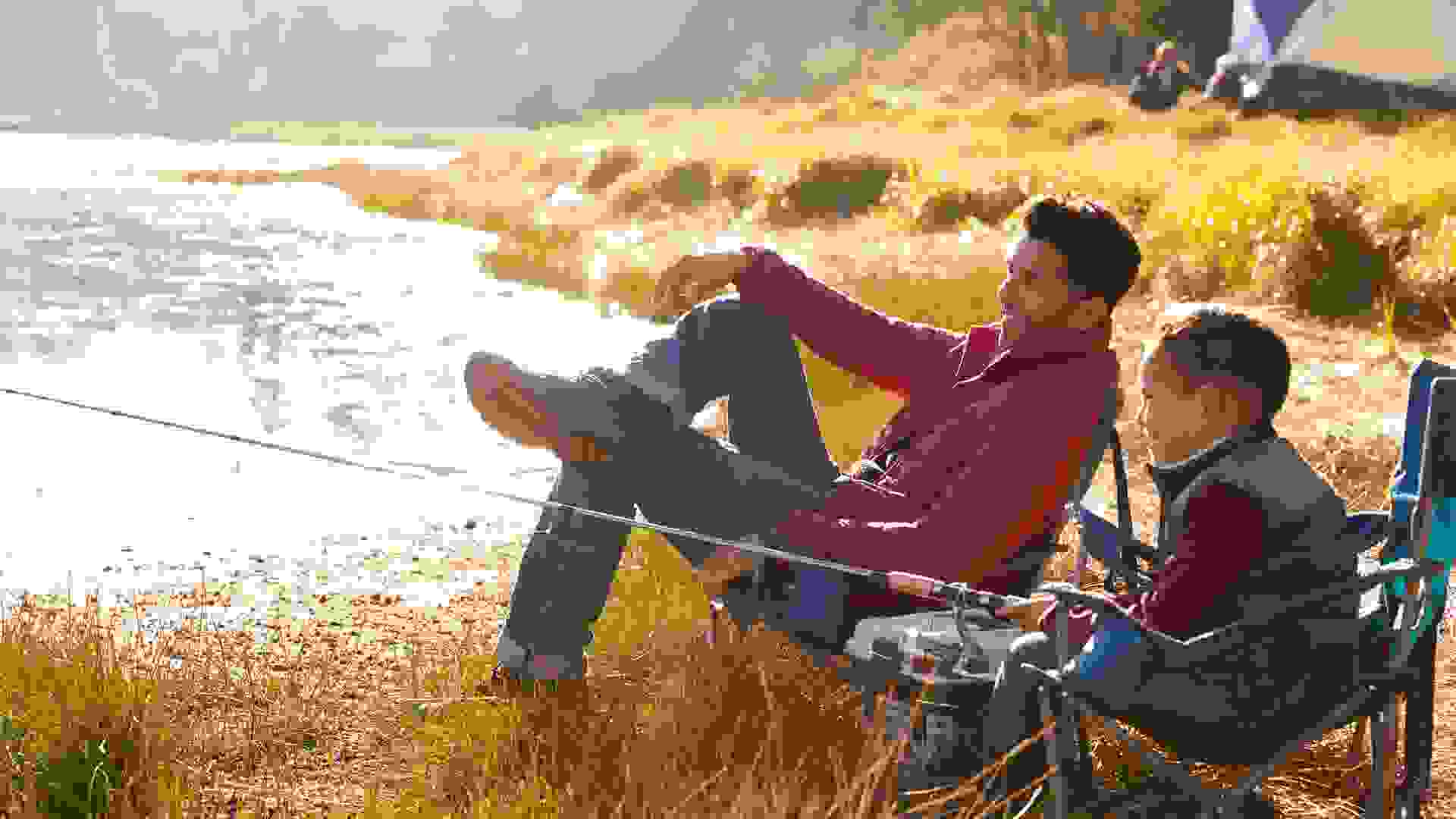 The fourth installment of this year's Advance Child Tax Credit is set to hit bank accounts today, Fri., Oct. 15. See: Stimulus Update: Haven't Received a Child Tax Credit Payment? Check if You're…
READ MORE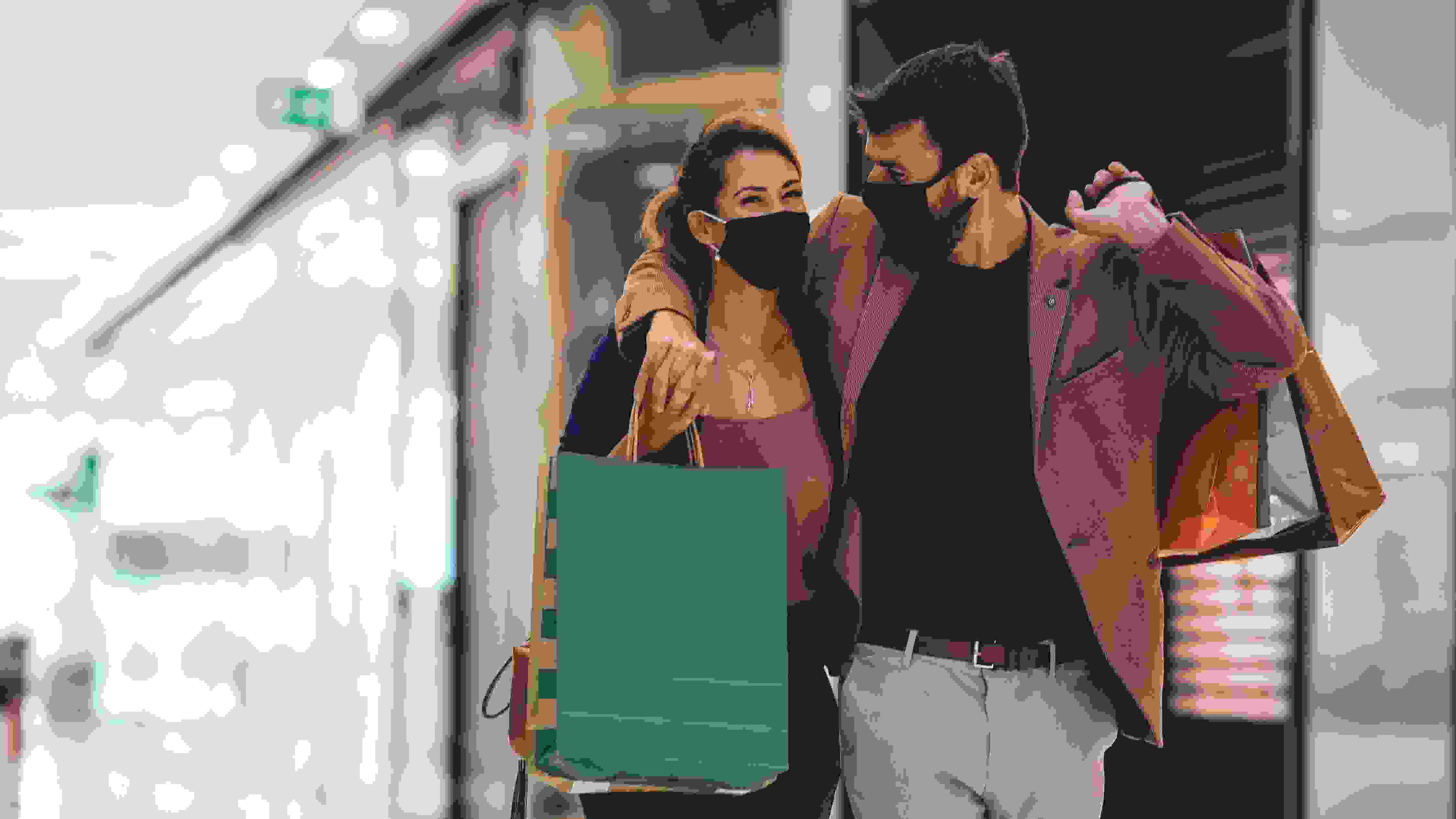 The swiftness with which the coronavirus pandemic wiped out the U.S. economy in early 2020 was breathtaking. Seemingly overnight, the U.S. unemployment rate shot up to an all-time record of 14.7% in…
READ MORE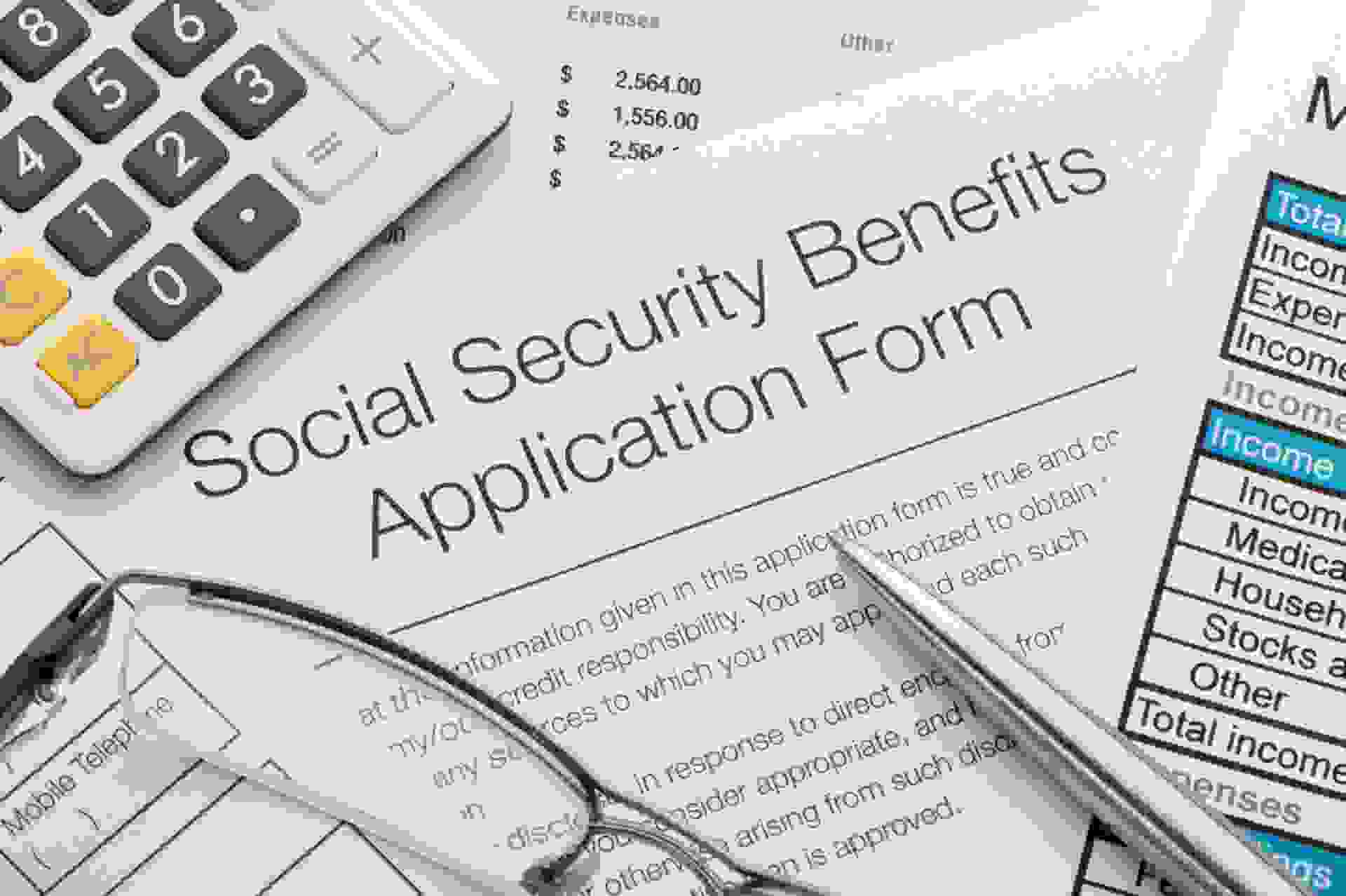 Applying for and obtaining social security benefits can be confusing — but these five can be easily claimed online. Before you register for or use any of the online tools for SSA benefits, you'll…
READ MORE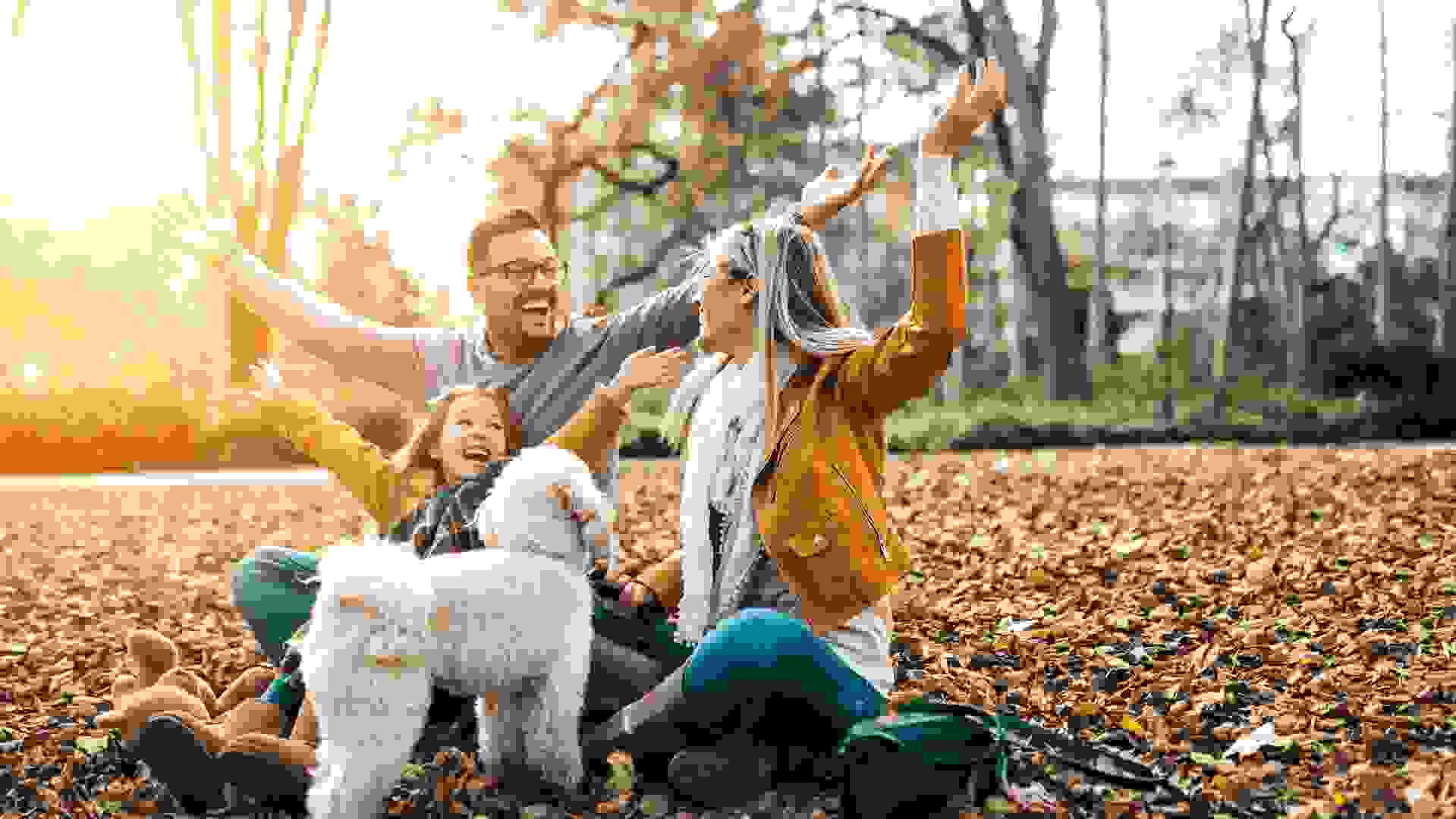 The fourth round of the advance monthly payments of the child tax credit hit bank accounts through direct deposit on October 15. See: Didn't Get Your Child Tax Credit? Here's How to Track It Down…
READ MORE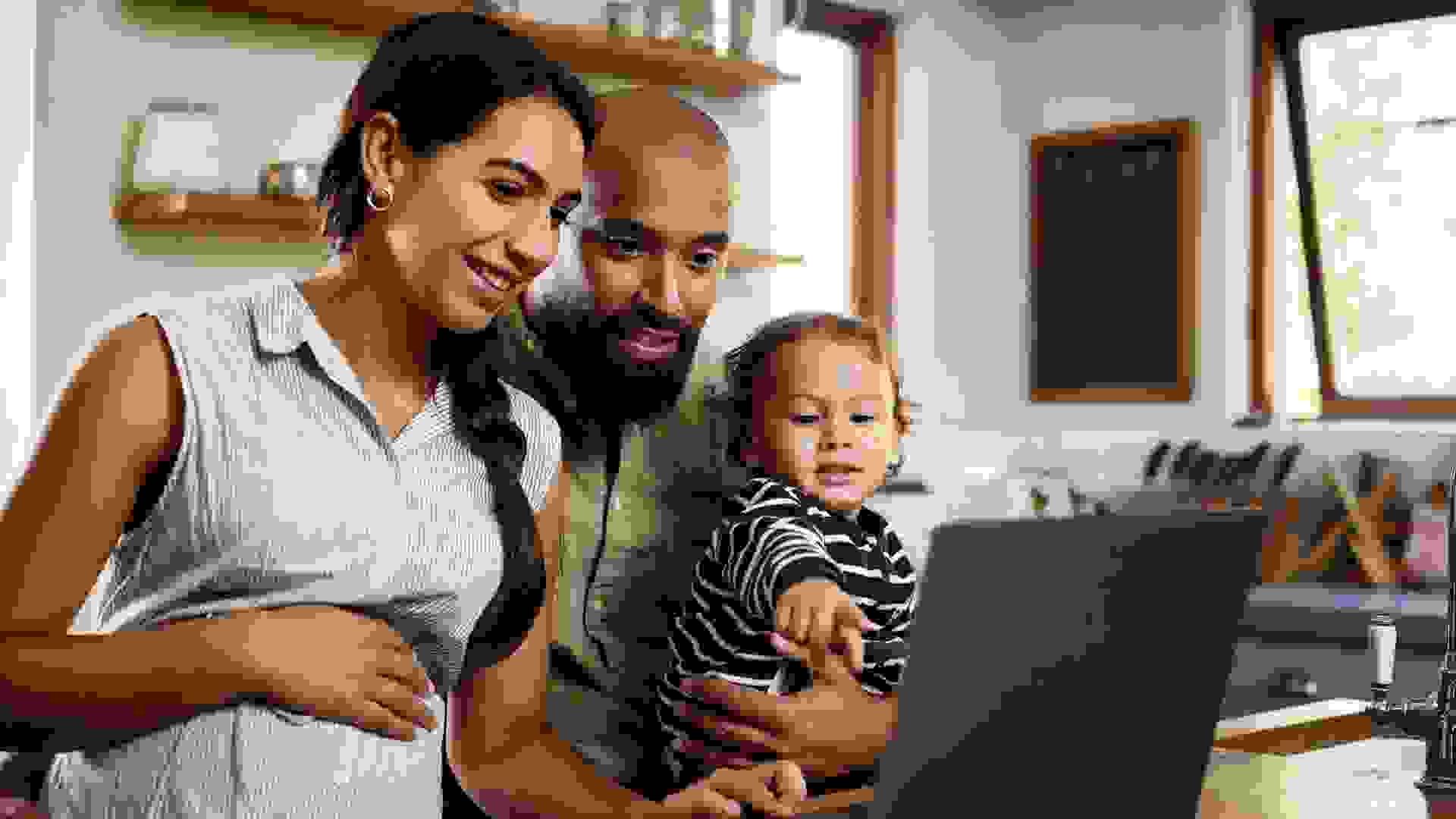 The fourth installment of the child tax credit advance payments will be sent out on October 15. In order to check the status of your payments or see if you will be getting a payment, the IRS has set…
READ MORE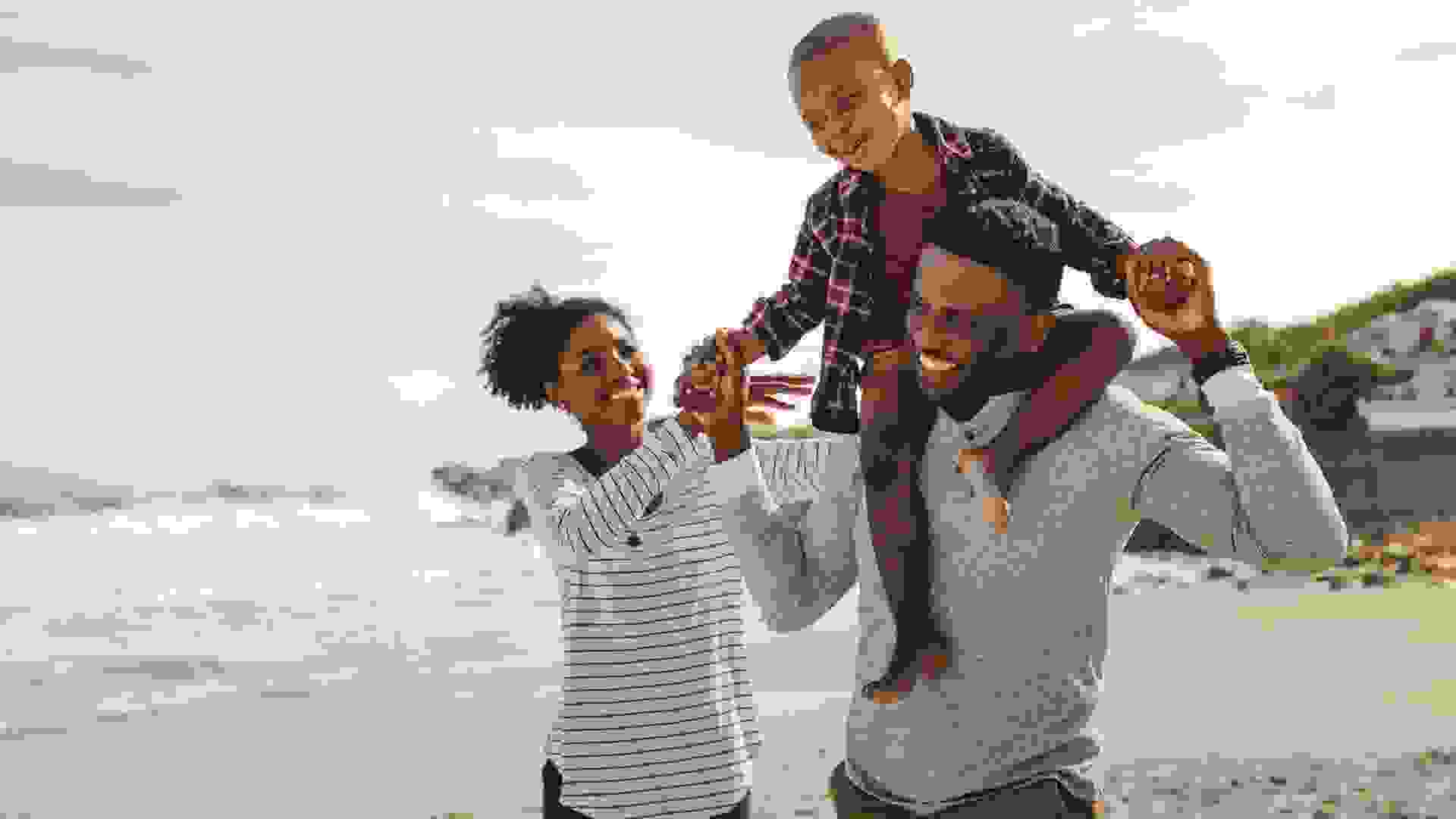 The topic of Social Security has been highly debated recently, bringing up the question of when will it end? What happens if it does? Find out answers here.
READ MORE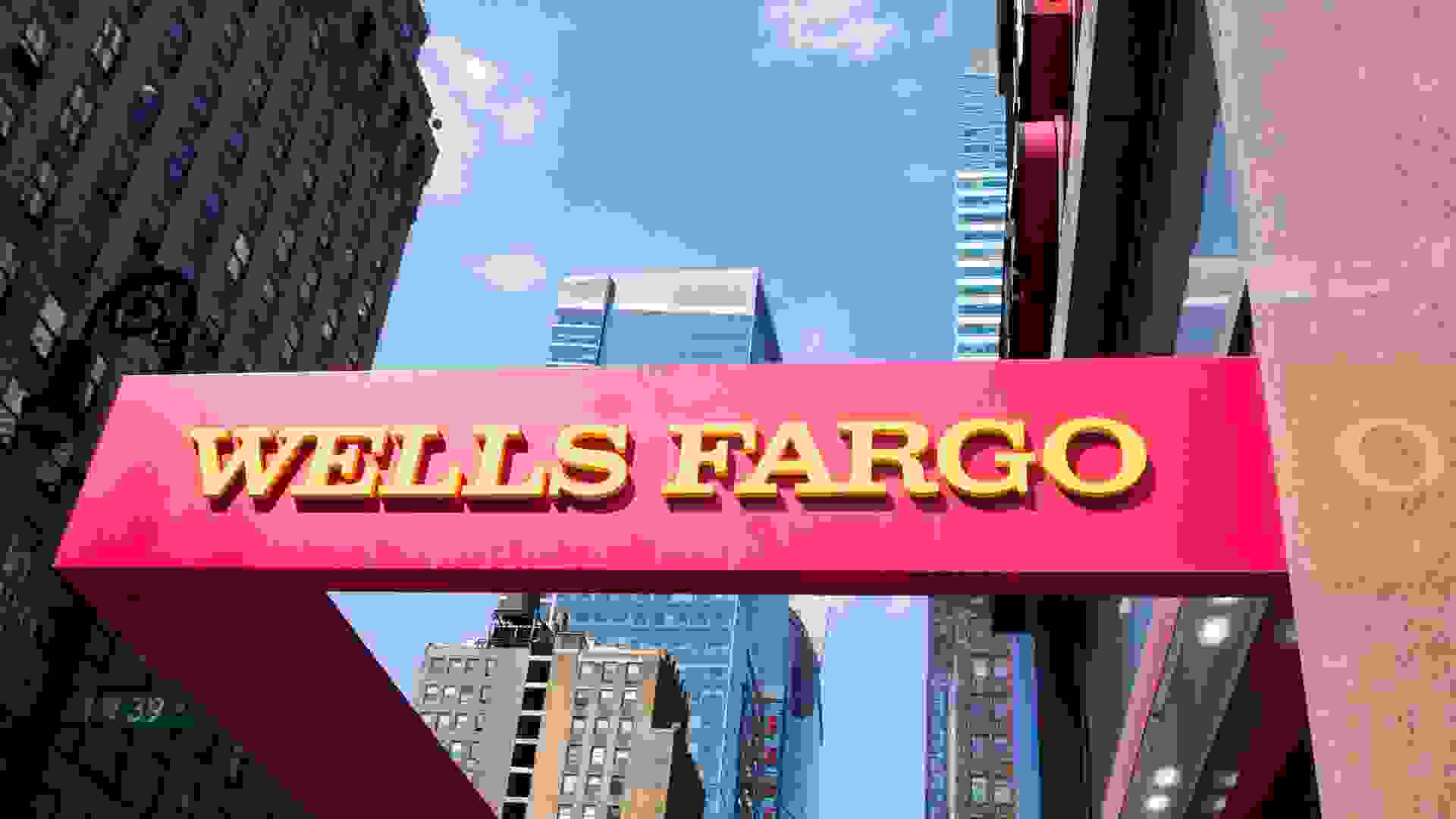 Wells Fargo reported third-quarter 2021 earnings that surpassed expectations. Here's what you should consider when deciding whether to invest in the company.
READ MORE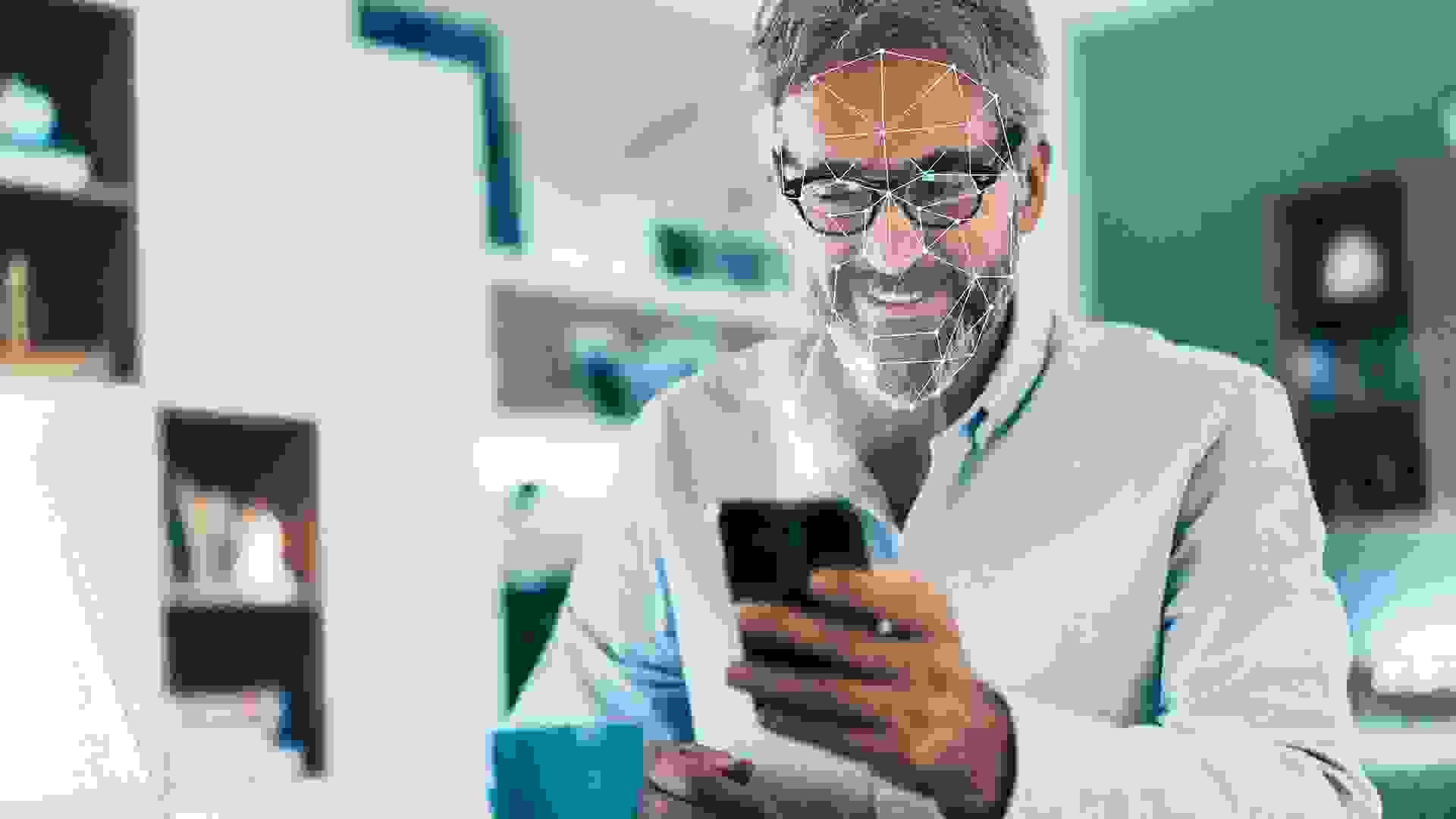 The IRS has created specific online portals for updating your personal information and managing the Child Tax Credit payments that began being distributed on July 15. See: When is the Last Day I Can…
READ MORE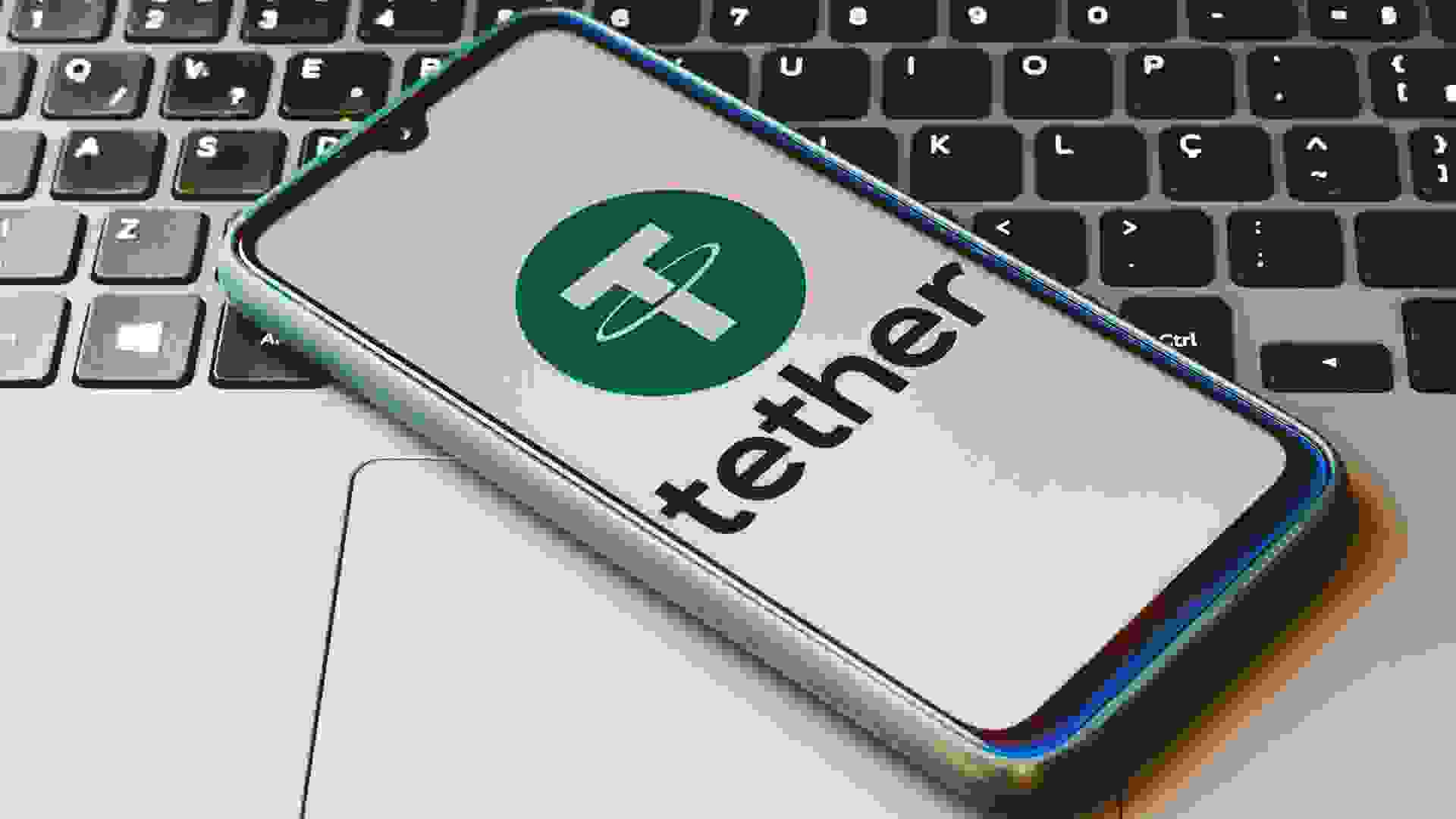 The Commodity Futures Trading Commission (CFTC) today ordered Tether to pay a $41 million fine for "making untrue or misleading statements and omissions of material fact in connection with the U.S….
READ MORE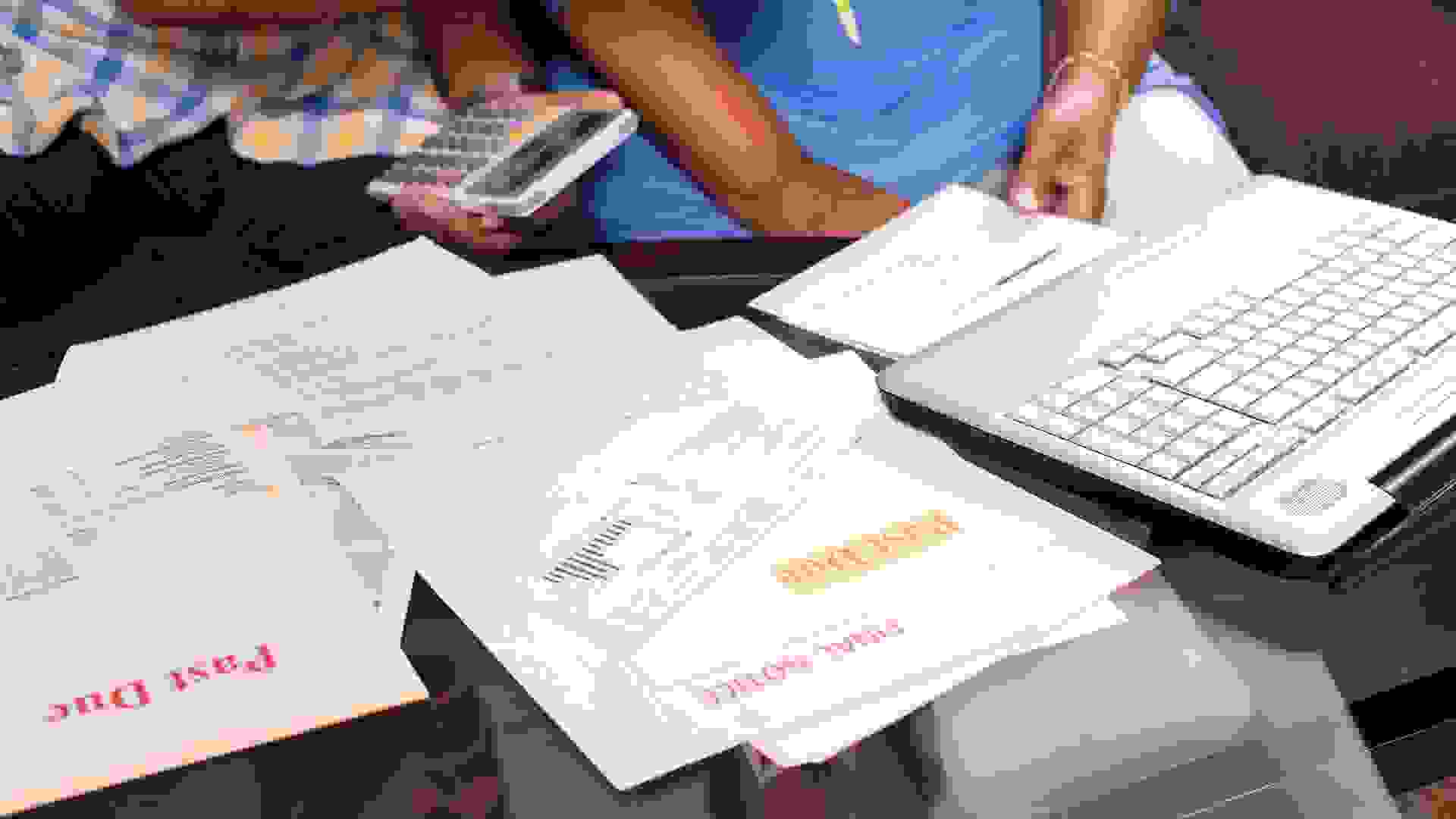 More than a year and a half into the COVID-19 outbreak, the spread of the Delta variant has extended problems for many households over the past few months. Now, 38% of households across the nation…
READ MORE