Small Business Spotlight 2021
Spread the Word
Share with your friends and help a small business!
More From GOBankingRates
Related Articles
Save For Your Future
Sponsors of
Save For Your Future
Sponsors of
The Latest from GOBankingRates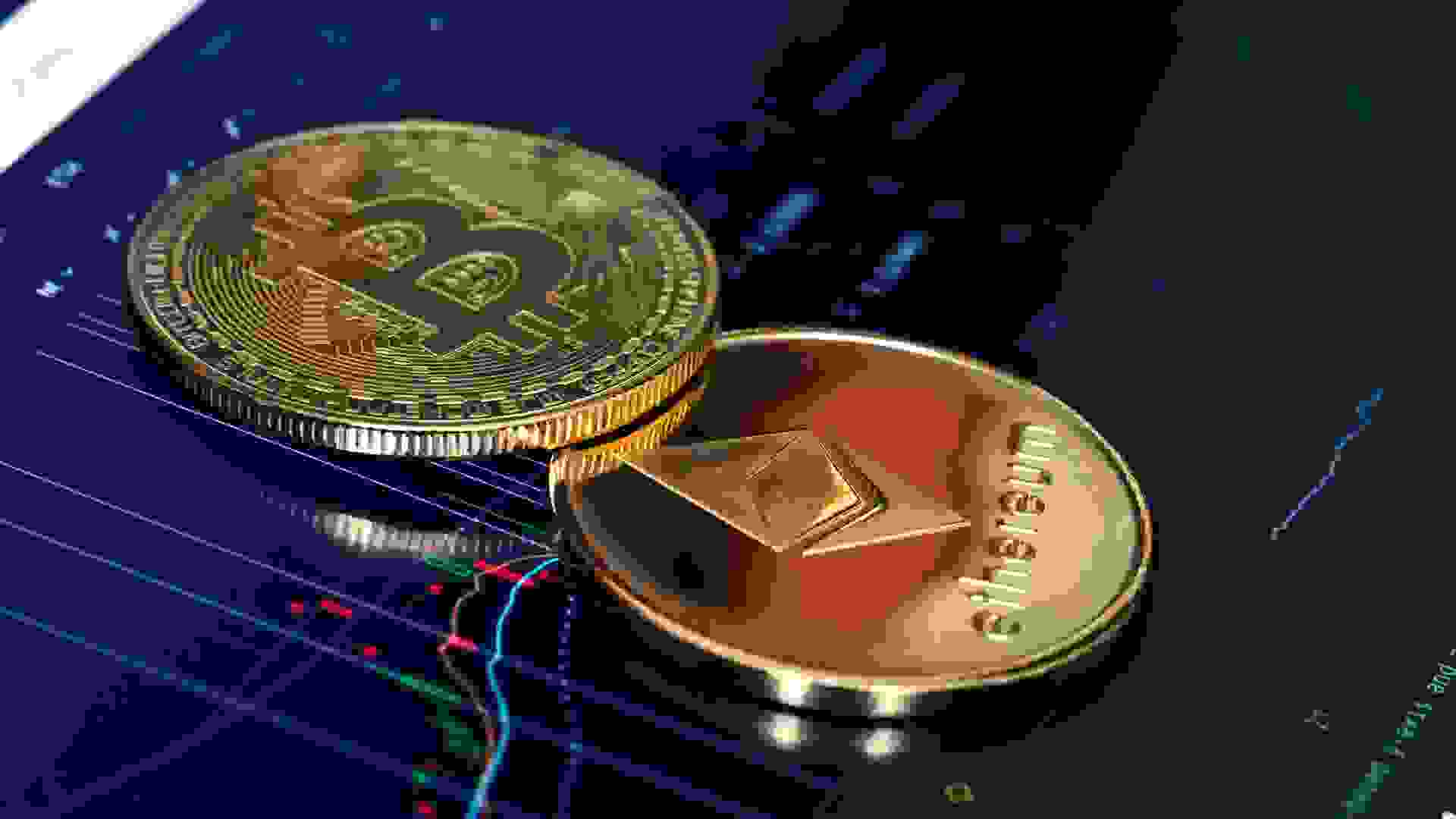 Bitcoin and Ether are continuing to plunge in price, with Bitcoin having lost almost half of its all-time-high value and being down 4% this morning, hovering around $33,000. The U.S. economy remains…
READ MORE
There's some misinformation circulating on social media right now. A specific post resembling a store sign or printed notice claims you can avoid paying taxes on PayPal and Venmo transactions if the…
READ MORE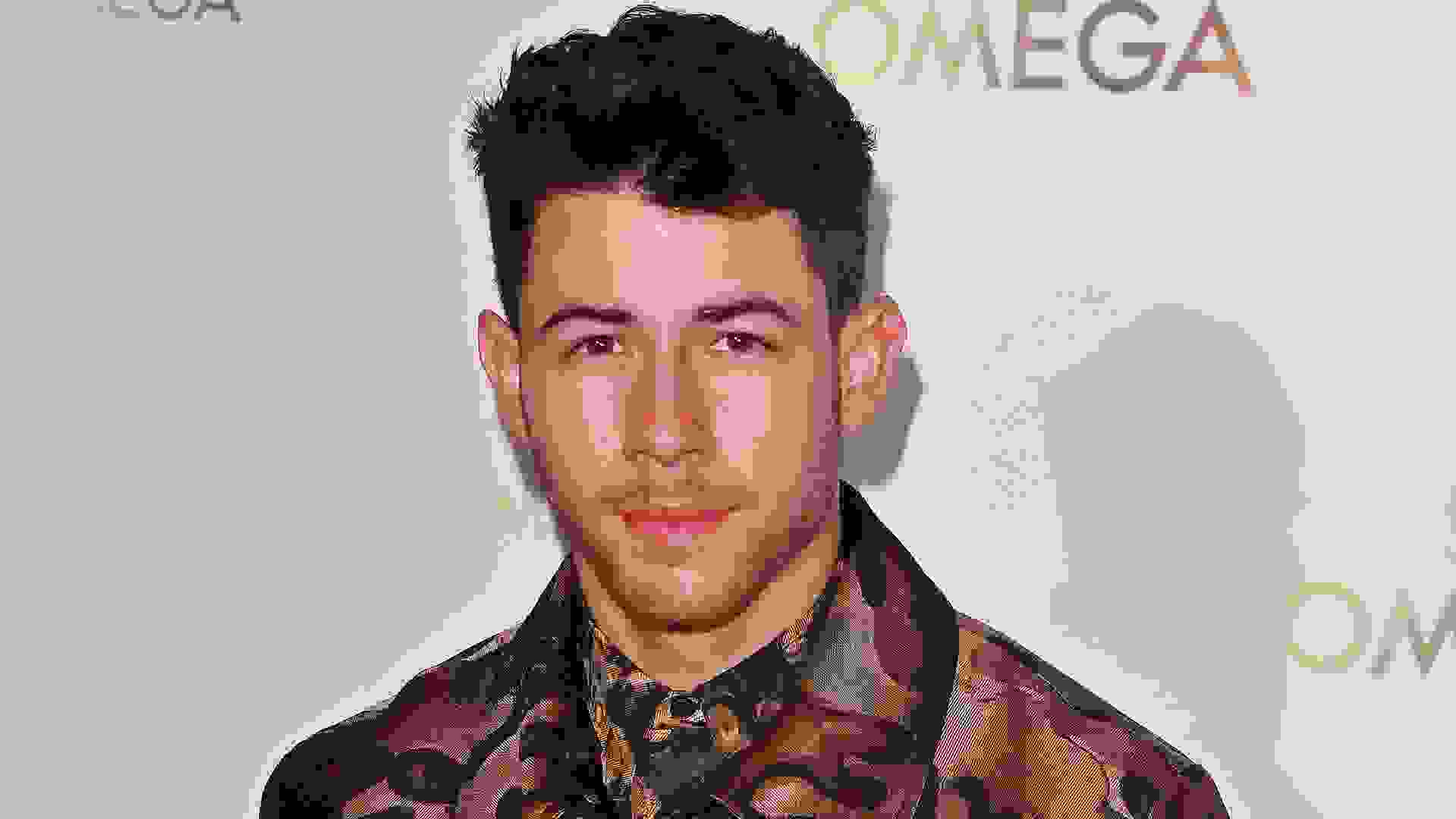 Nick Jonas, 29, is a newly minted father.  He and wife Priyanka Chopra — a power couple with a substantial combined net worth — welcomed their first child together and shared the news on Jan….
READ MORE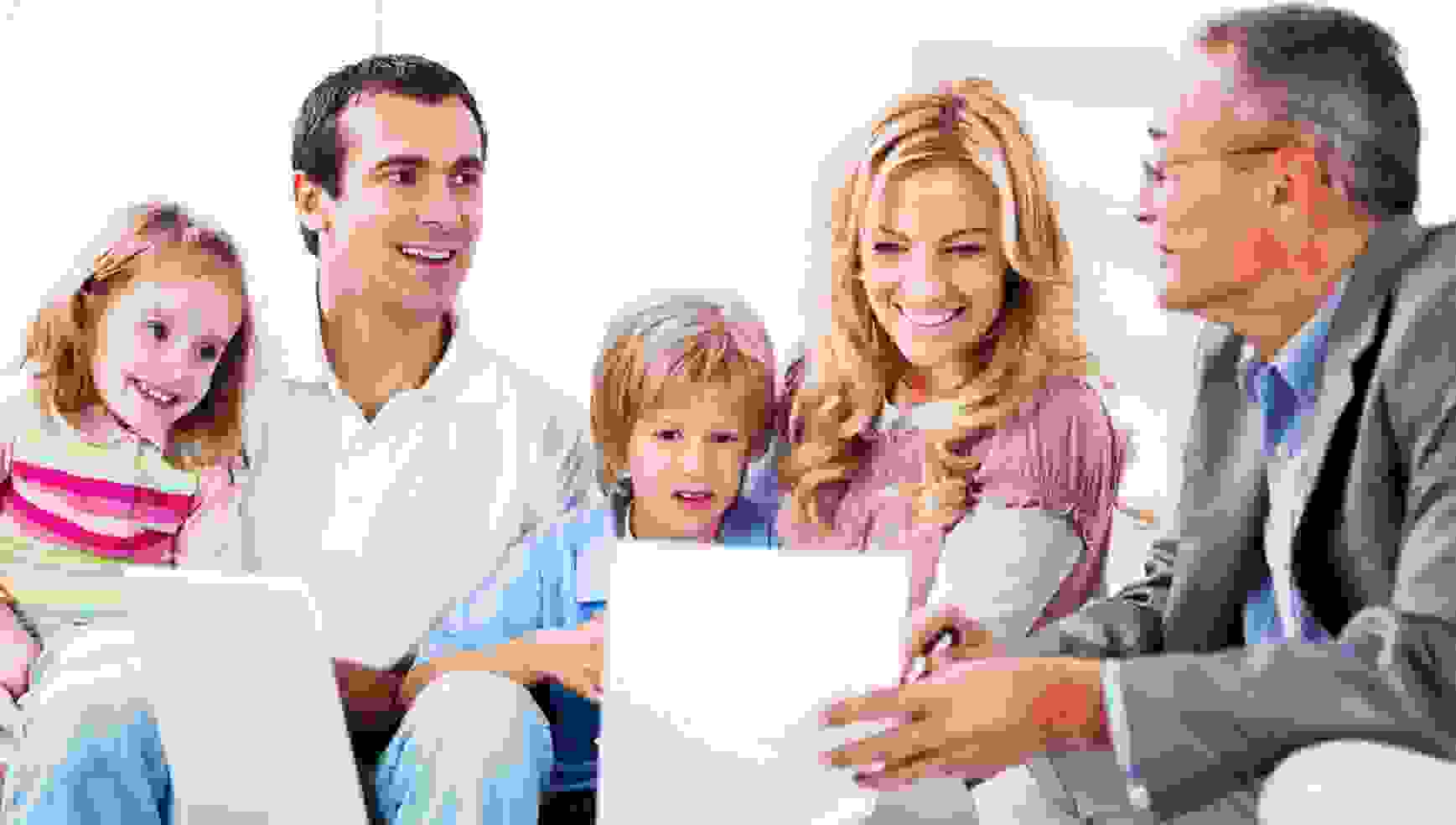 Families who received advance monthly payments of the child tax credit last year will need to pay special attention to forms in the mail specific to your tax filing for the child tax credit. …
READ MORE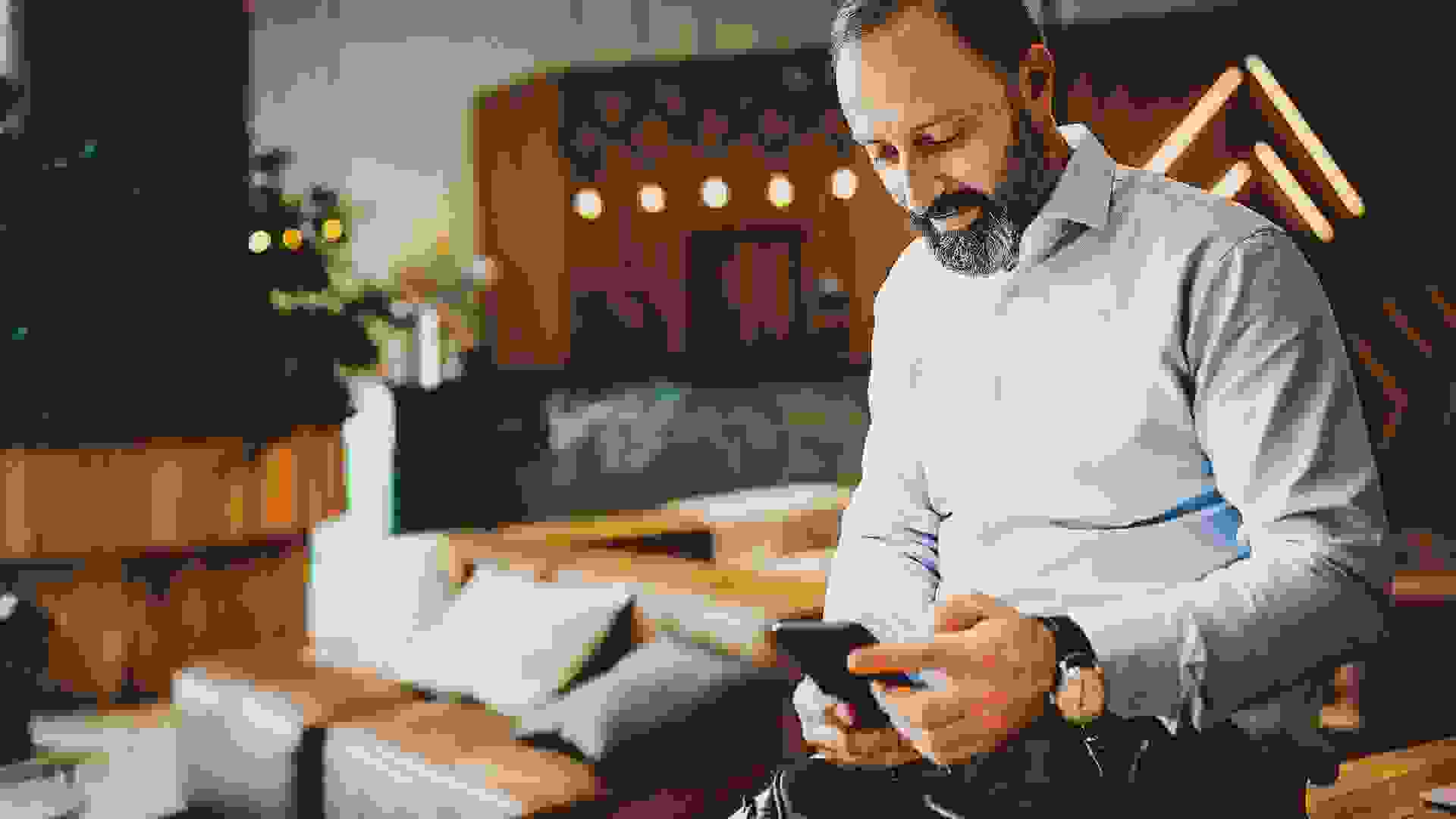 The Social Security Administration has released the schedule of Social Security payments for 2022. These payments will include the cost-of-living adjustment.
READ MORE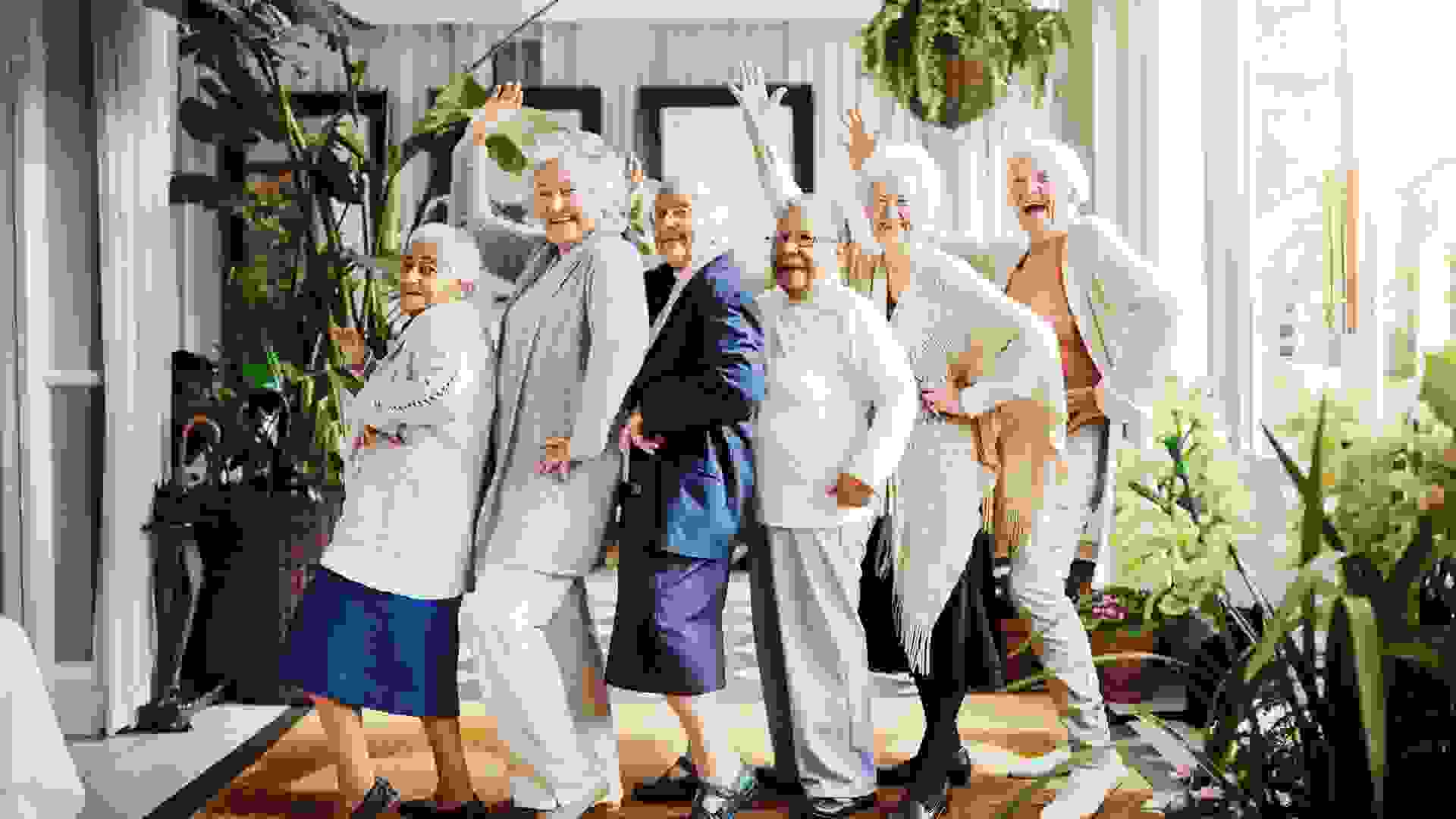 Social Security is the main source of income for a majority of the elderly in the U.S. According to data from the Social Security Administration, nearly 9 out of 10 people age 65 and older receive…
READ MORE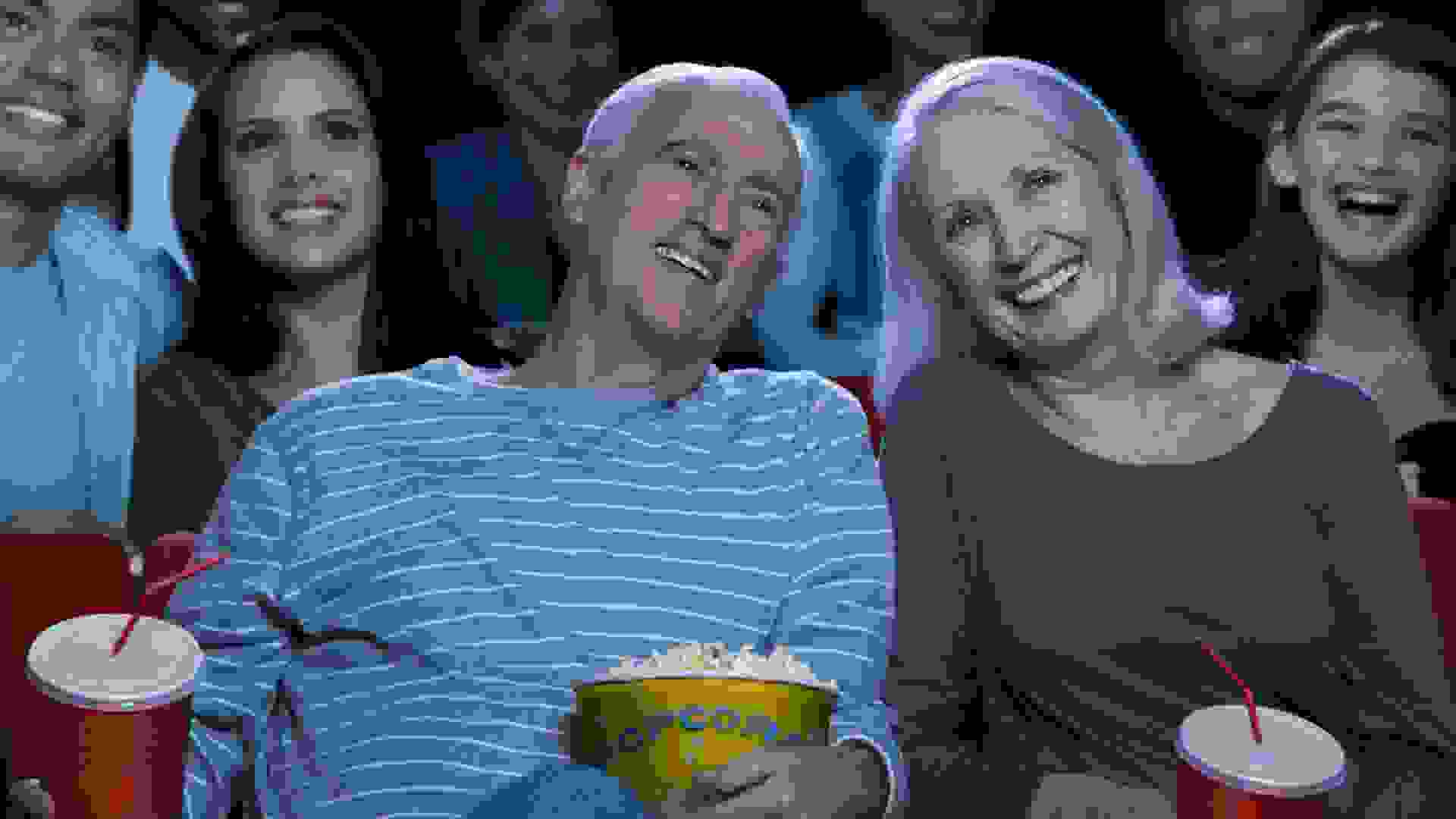 Social Security payments for next year are going to be a little larger than this year's — a total of 5.9% more, thanks to the largest cost-of-living adjustment increase in almost four decades….
READ MORE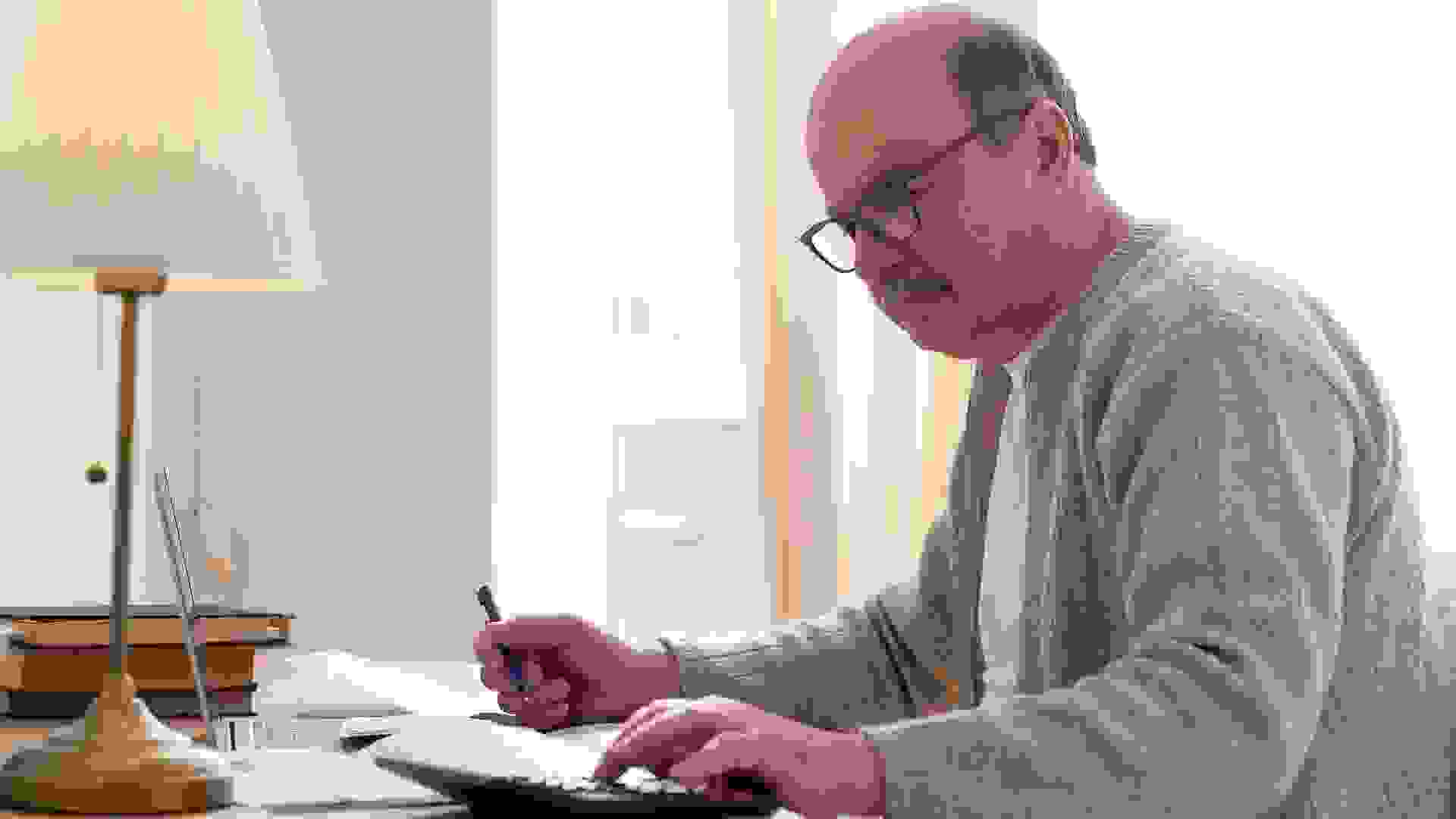 New life expectancy tables go into effect this year to determine required minimum distributions (RMDs) from IRAs, 401(k)s and other retirement plans, which means you'll need to pay close attention to…
READ MORE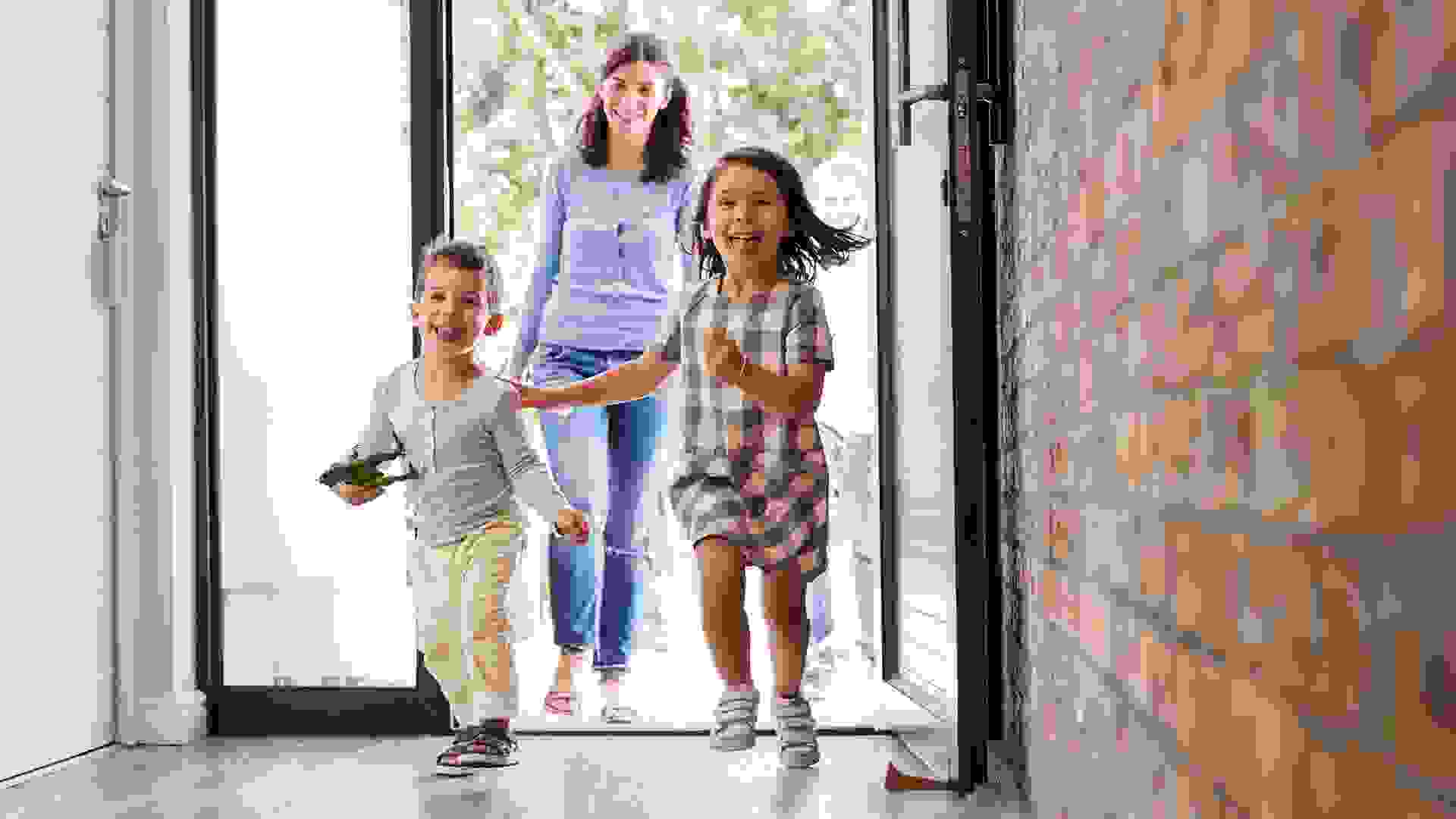 Getting a Social Security card for your child is crucial to verify your child's identity and receive certain private sector and government services. If your child's card was lost or misplaced, you can…
READ MORE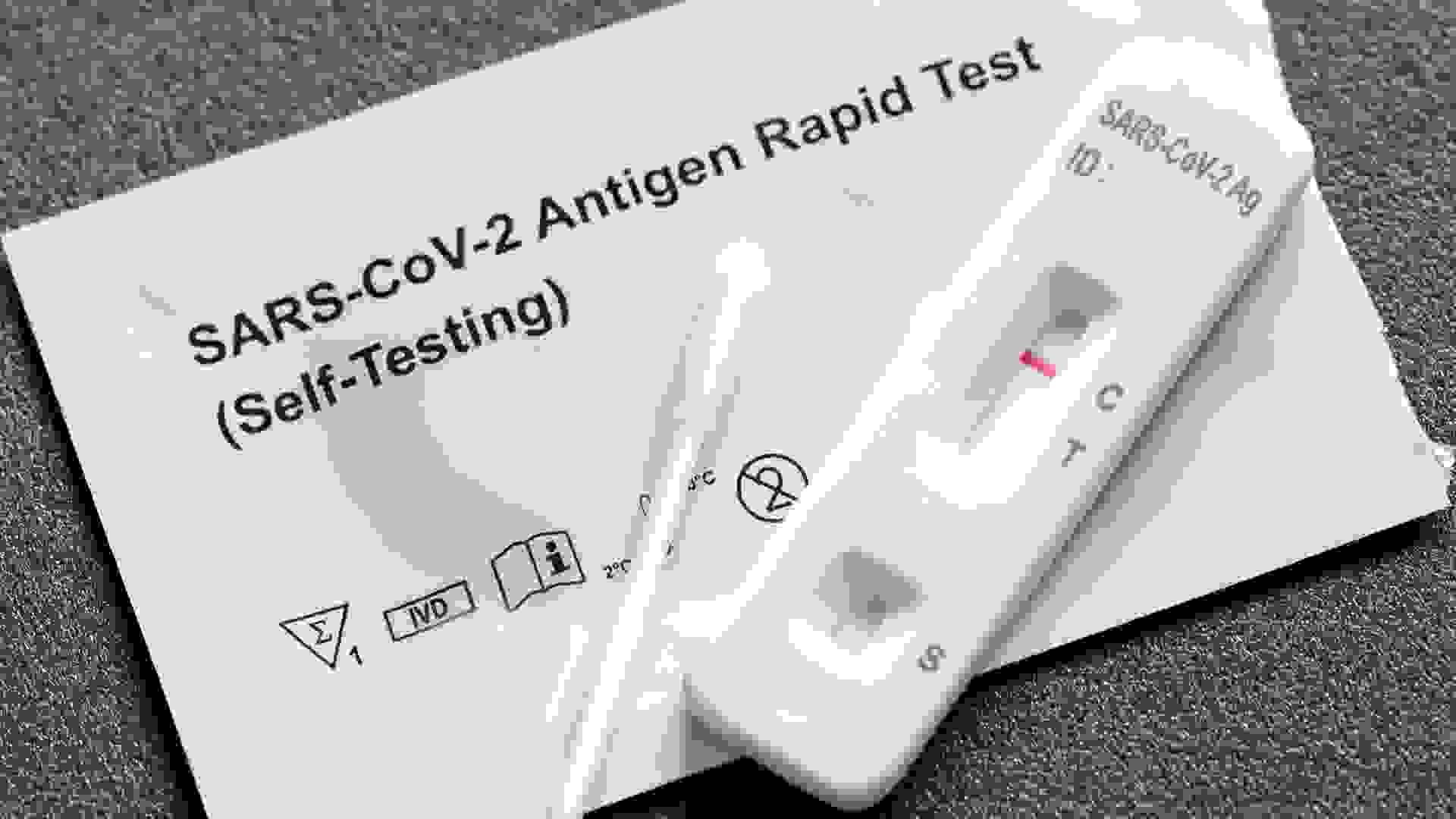 The White House announced a new hotline to order free COVID-19 tests, in addition to the website rolled out earlier this month. See: White House Offers Free At-Home COVID Tests, Mailed Straight to…
READ MORE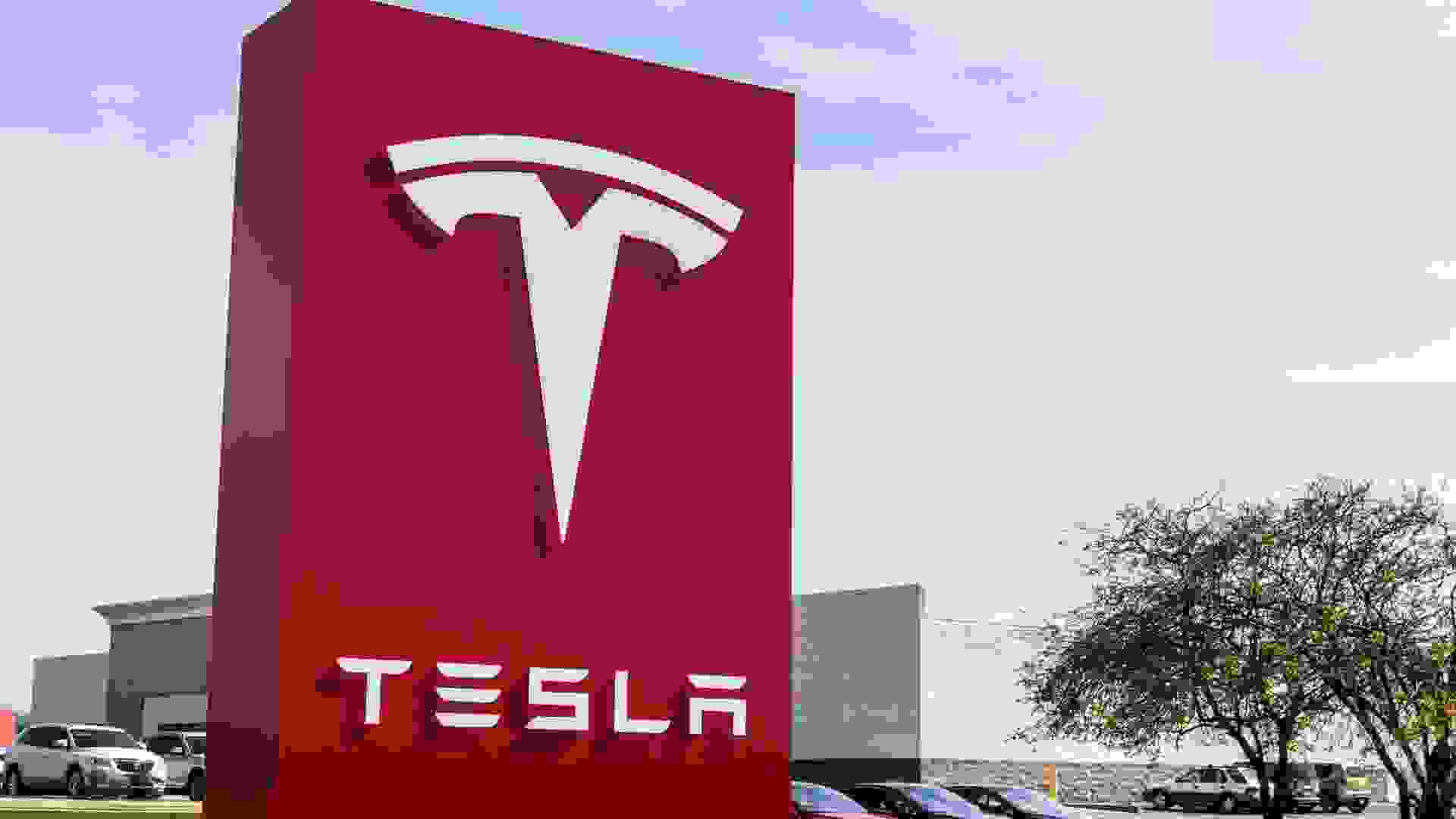 Tesla is seemingly looking to soon sell its own audio equipment, according to trademark applications files earlier this month. See: Musk Confirms Dogecoin Payment Option for Tesla Merchandise, Pushing…
READ MORE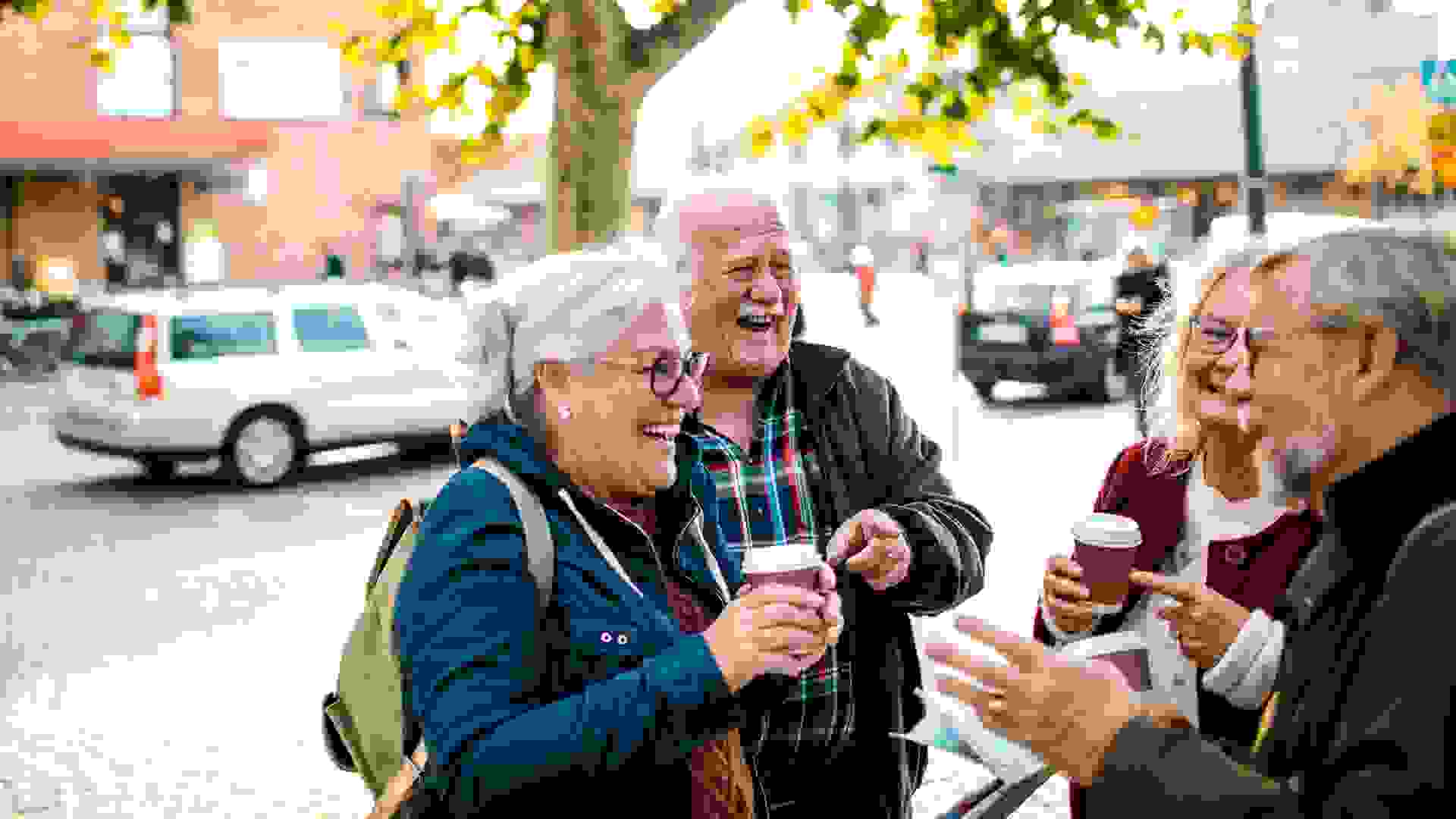 The average retiree collects around $1,500 in Social Security benefits per month. This can range up or down depending on lifetime earnings, and importantly, when you decide to start taking…
READ MORE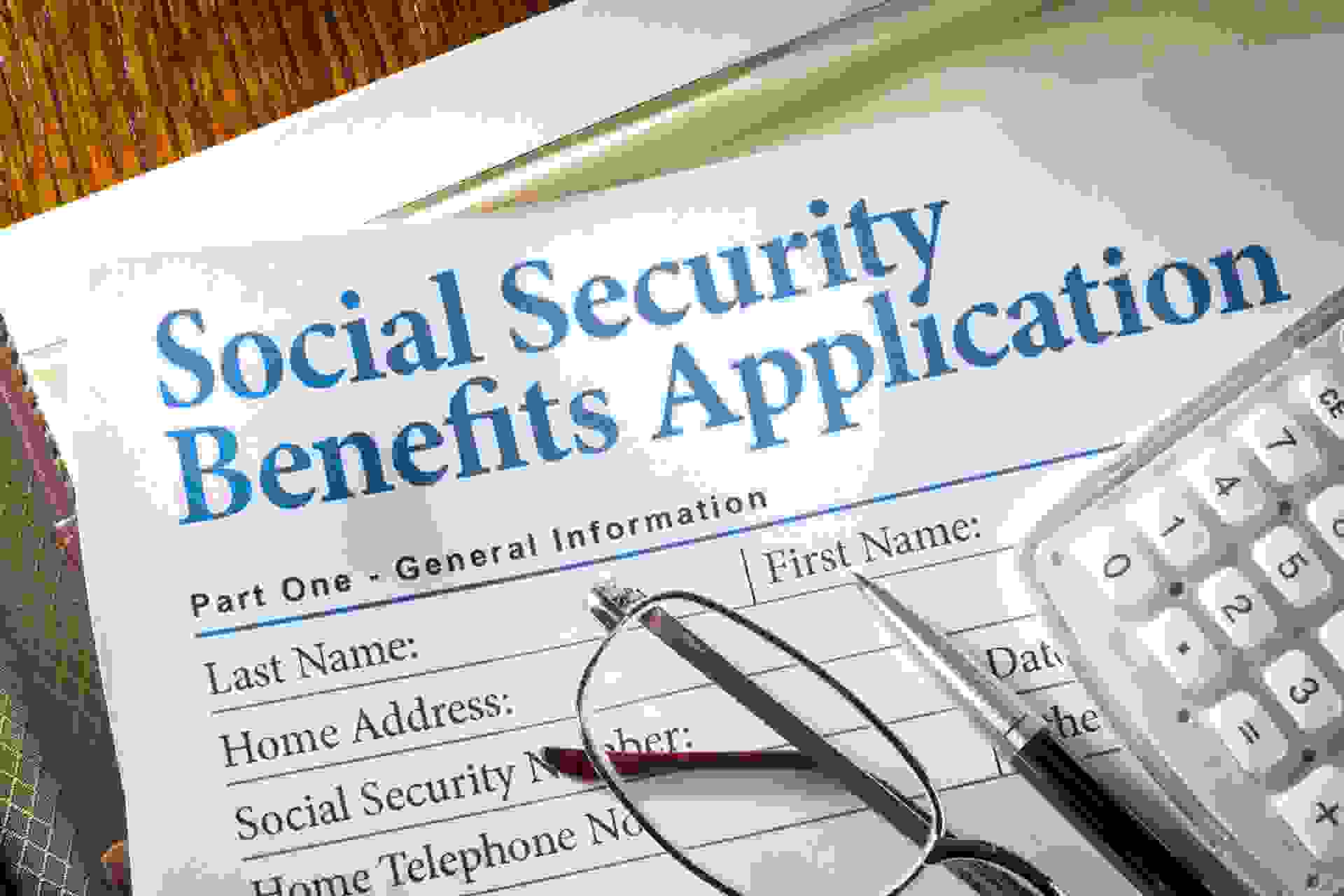 So you think you know all you need to know about Social Security? If so, congratulations — you are in the minority when it comes to knowledge of the nation's biggest retirement benefits program. See:…
READ MORE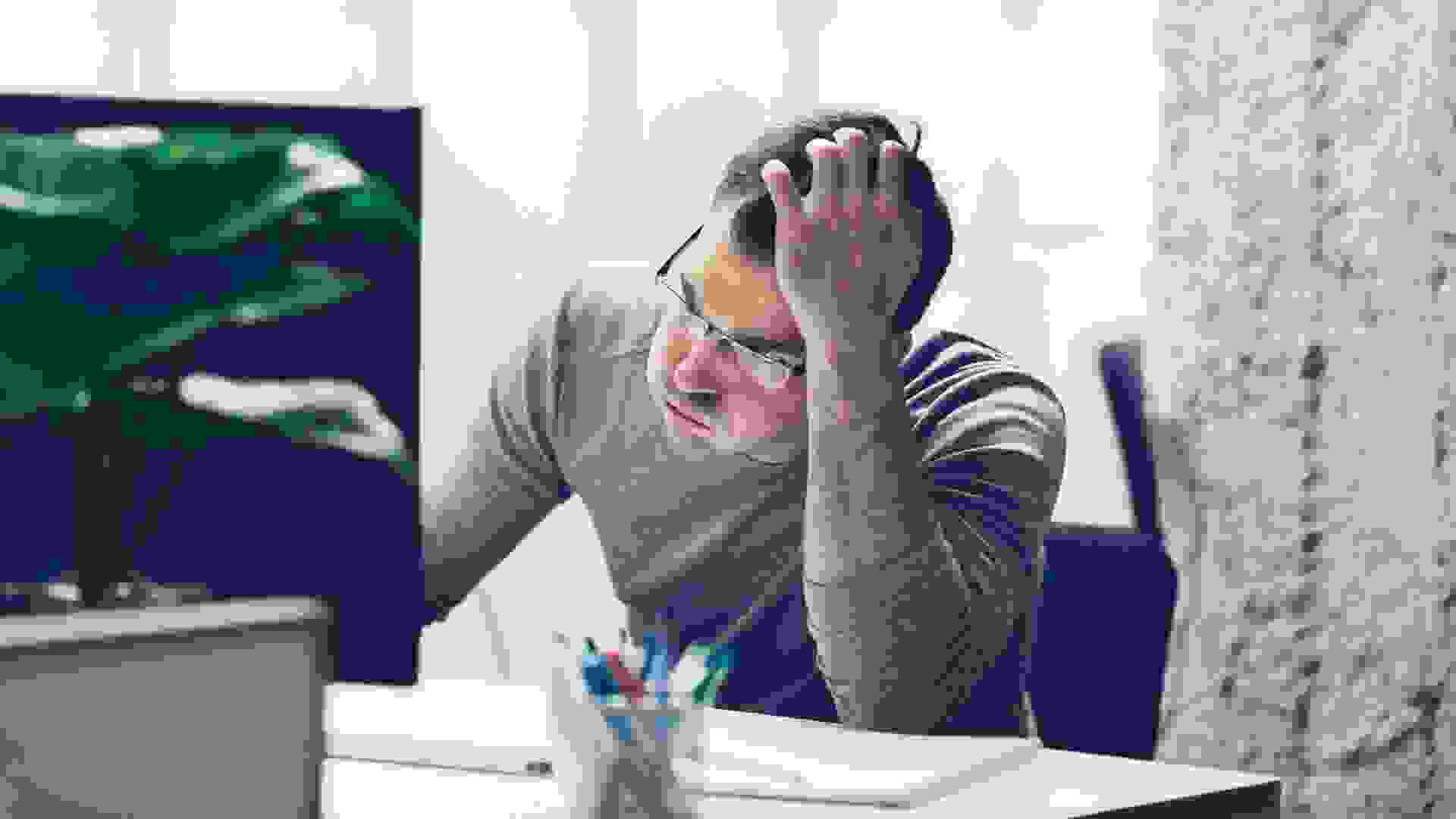 It has been a tough year so far for the U.S. stock market, with major indices like the S&P 500, Dow and Nasdaq all declining since the beginning of 2022 after delivering strong gains in 2021. At…
READ MORE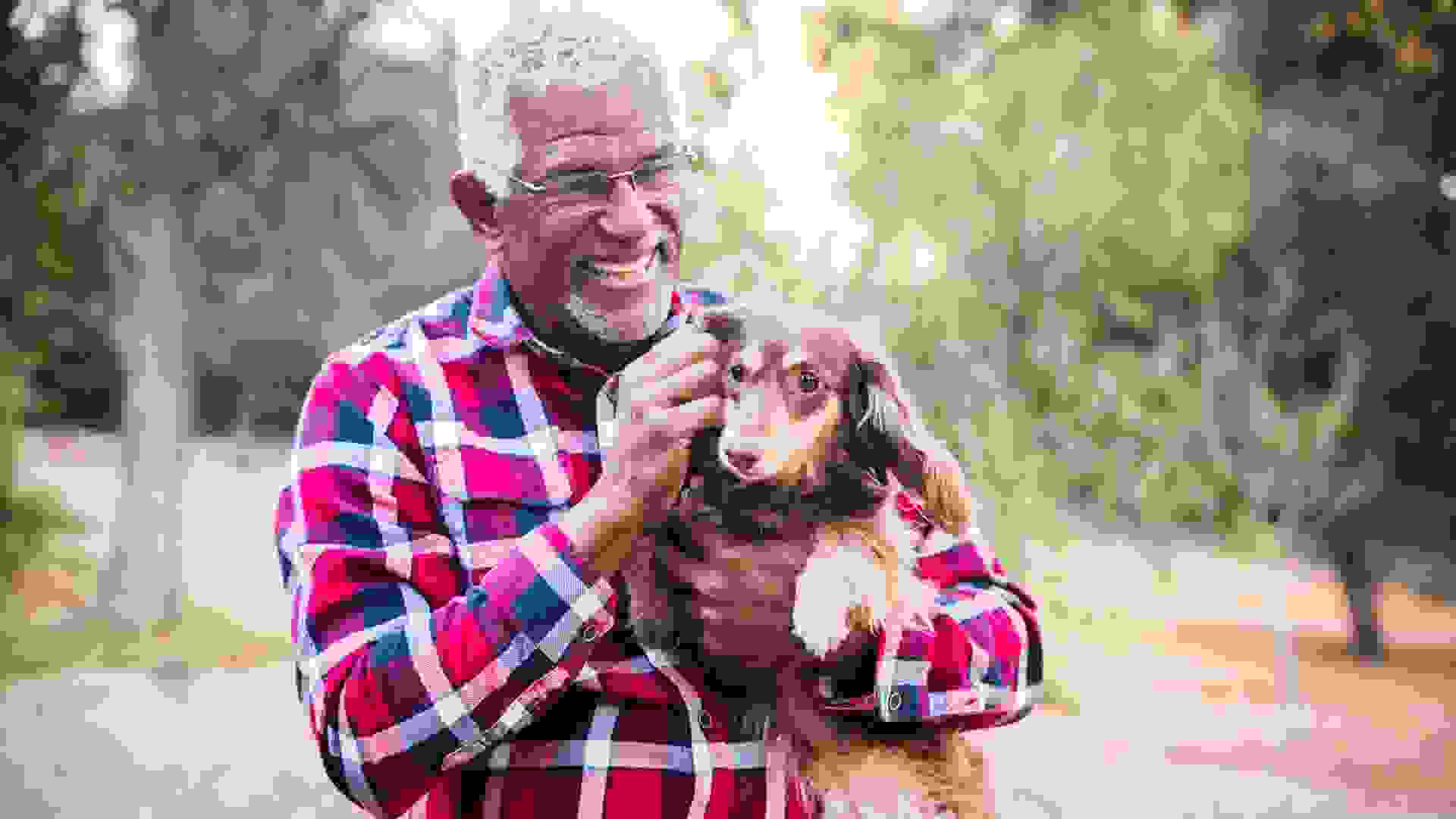 Special payments after you retire can be confusing and might leave you wondering if the Social Security Administration will reduce your benefit because of them. In most cases, special payments are…
READ MORE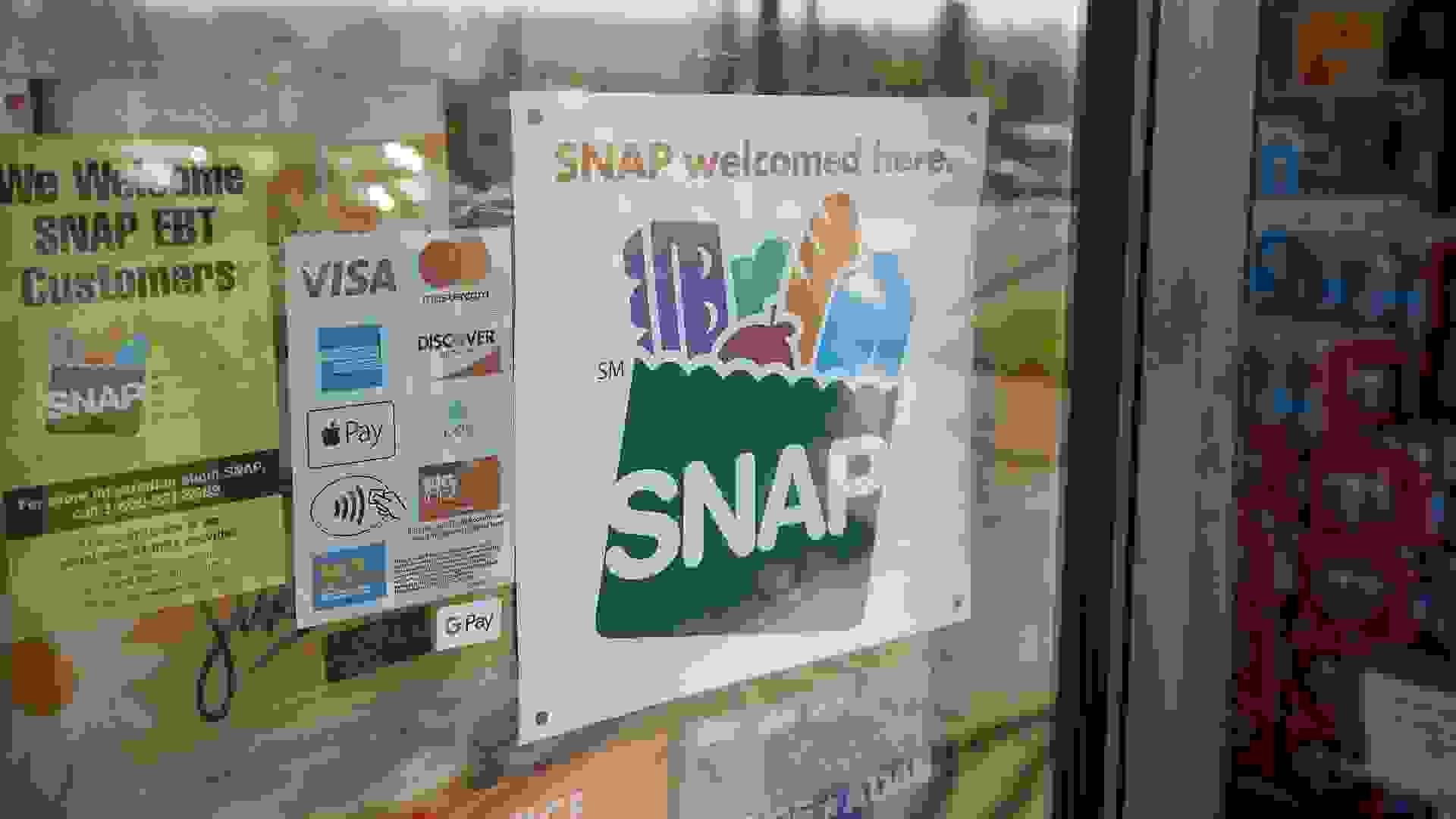 California's Supplemental Nutrition Assistance Program, SNAP, known as CalFresh, is the largest food program in California and is federally mandated and state-supervised and country-operated. The…
READ MORE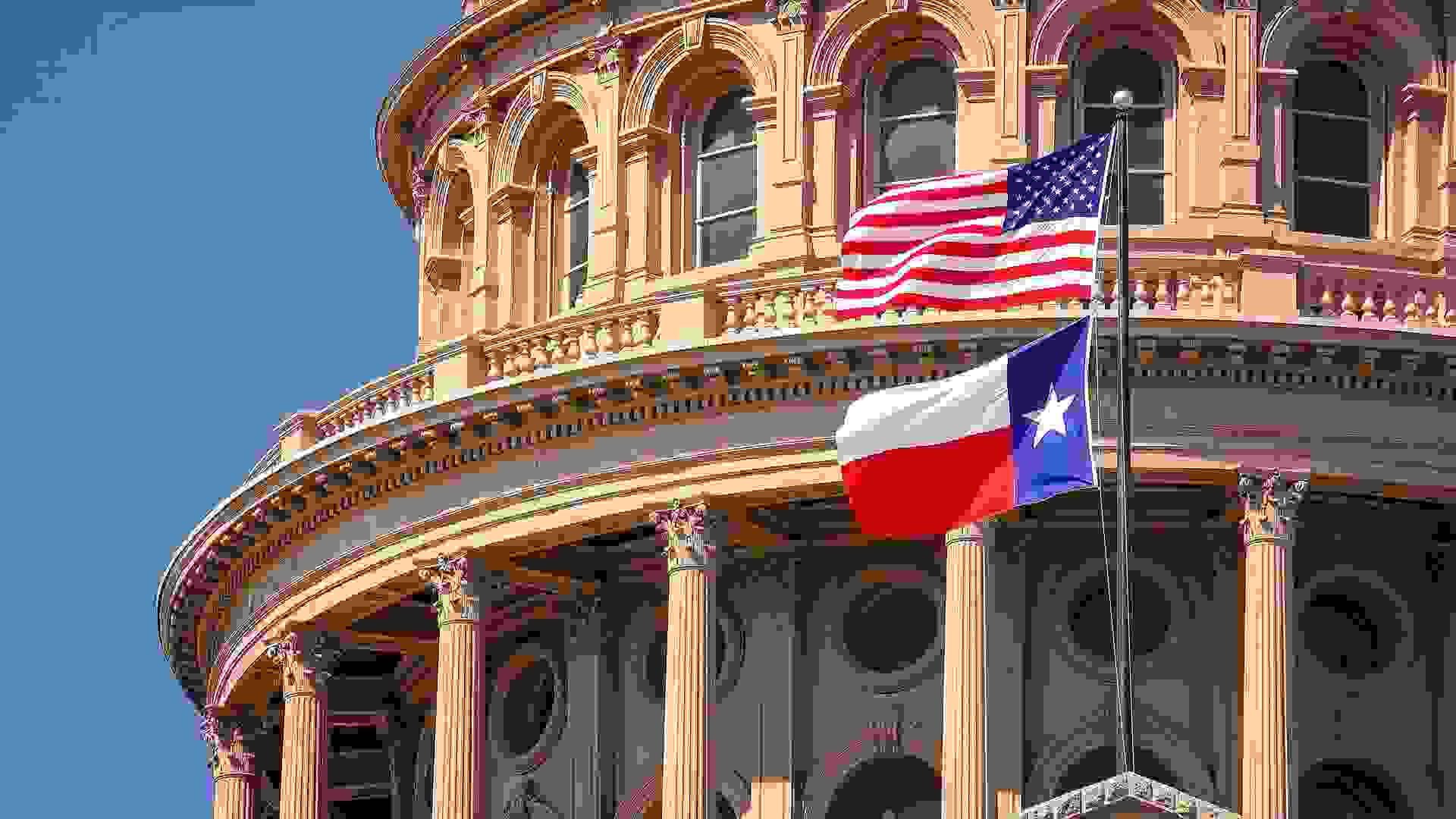 SNAP benefits in Texas are distributed through what is called a Lone Star Card. This card is similar to the EBT cards that other states use and can be redeemed the same way you would use a credit card…
READ MORE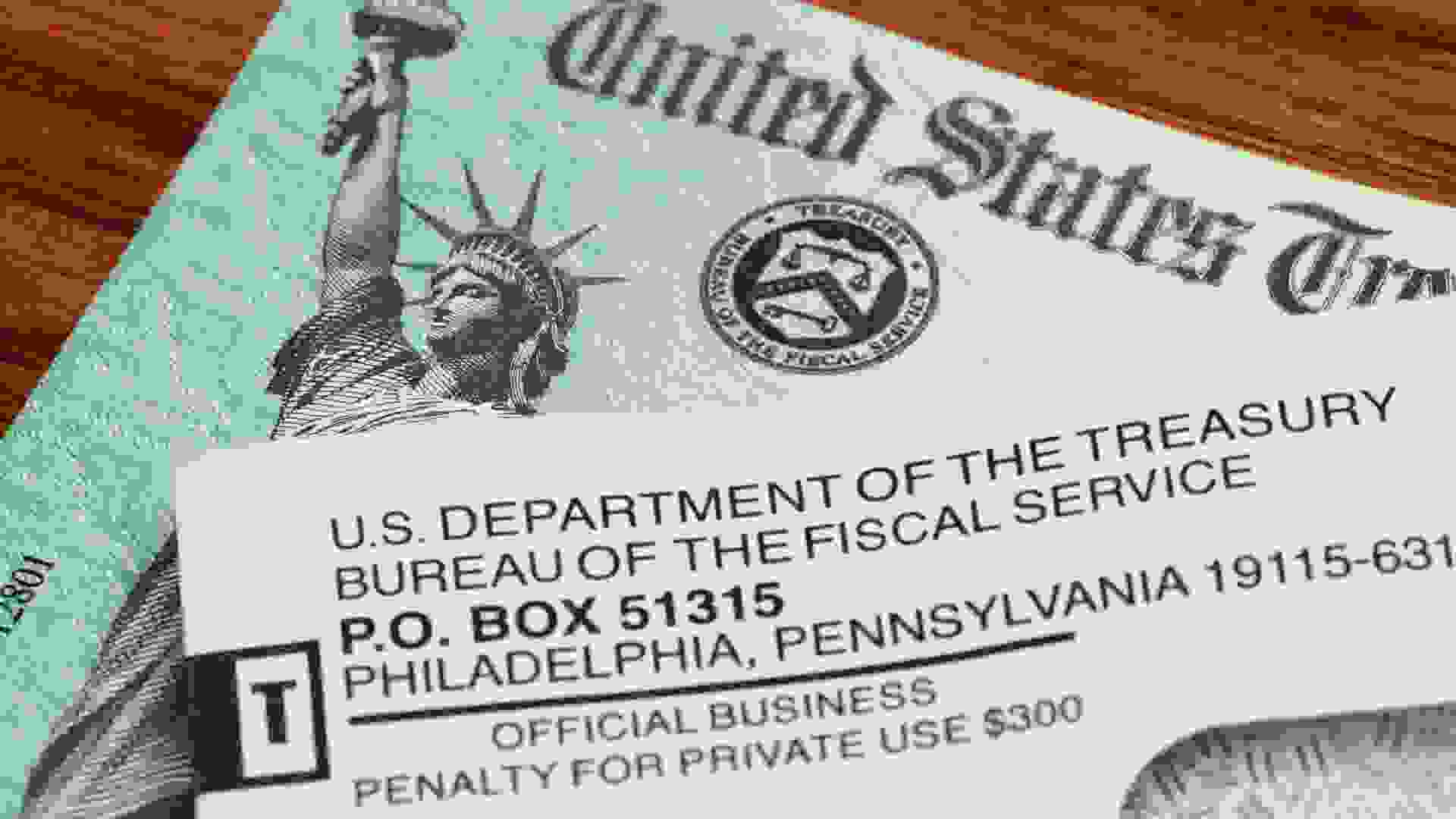 With the news surrounding new COLA increases to monthly social security benefit checks, the remaining payments for the start of the year can be a bit confusing. See: Social Security: How To Boost Your…
READ MORE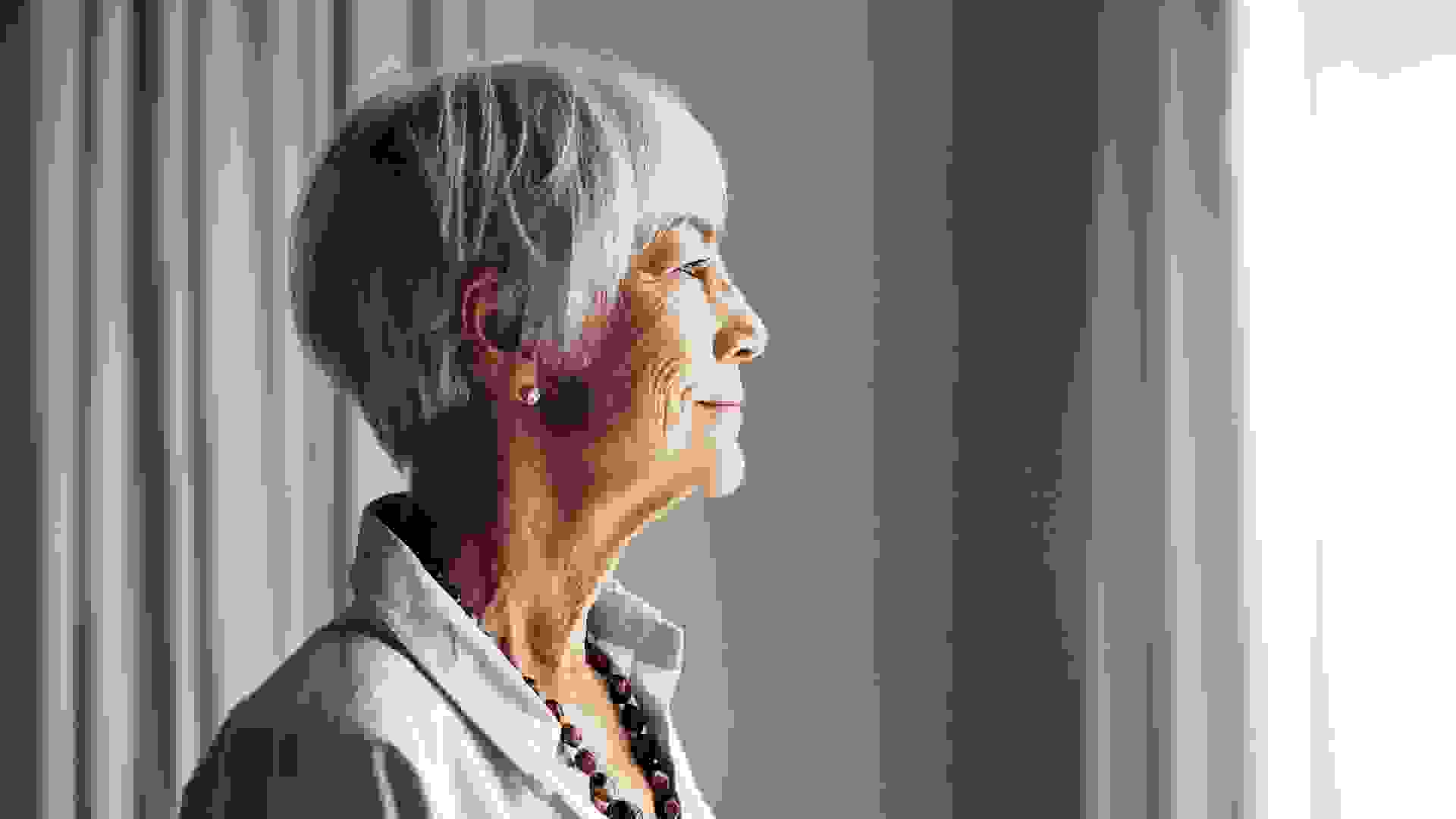 If your spouse passes away and you are the surviving spouse of the worker, you can receive your spouse's Social Security benefits after they pass. An important caveat: your spouse must have worked…
READ MORE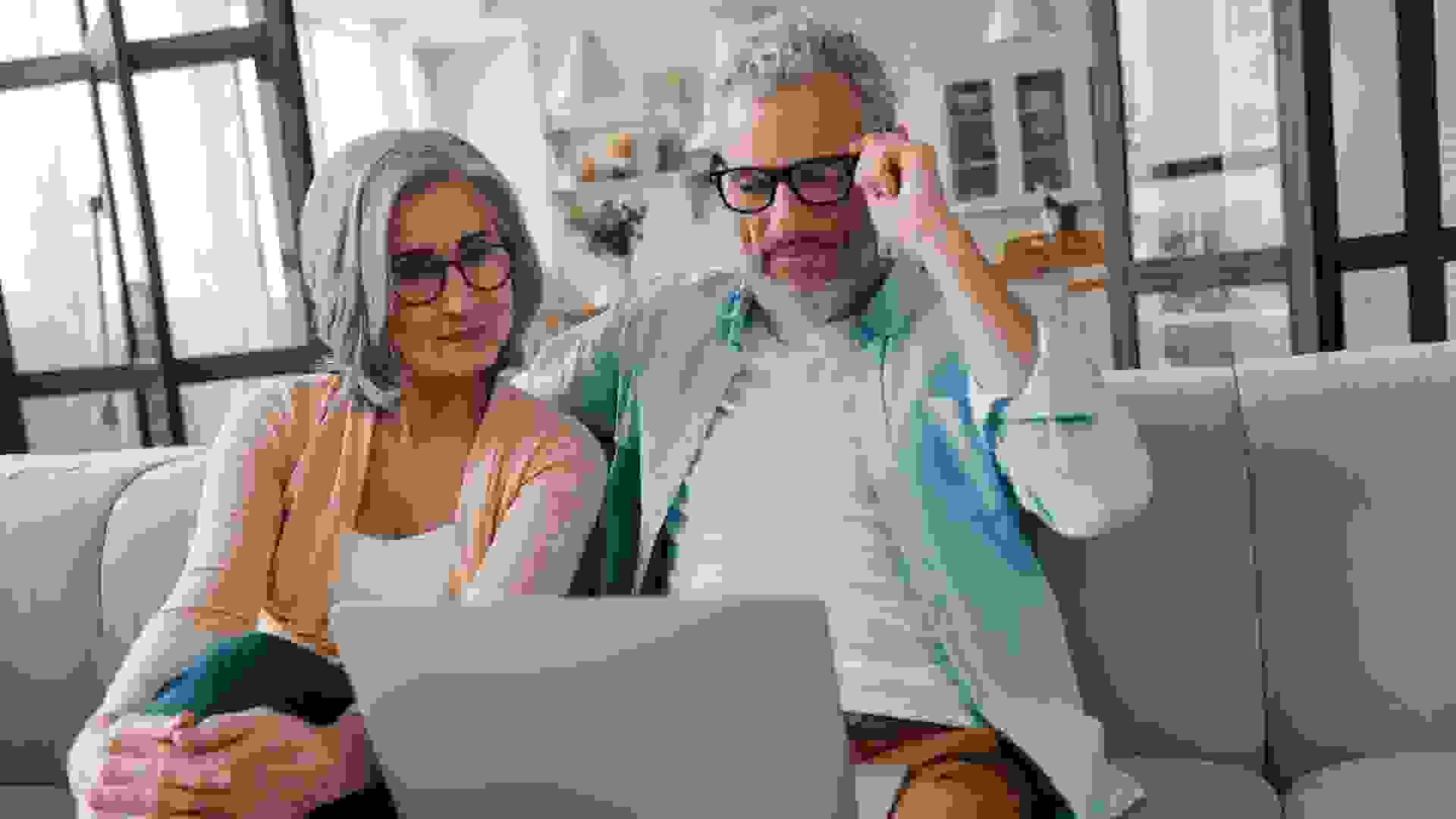 In 2021, the average monthly Social Security benefit came out to $1,565. After a 5.9% cost-of-living adjustment scheduled to go into effect this year, the average benefit will rise to about $1,657…
READ MORE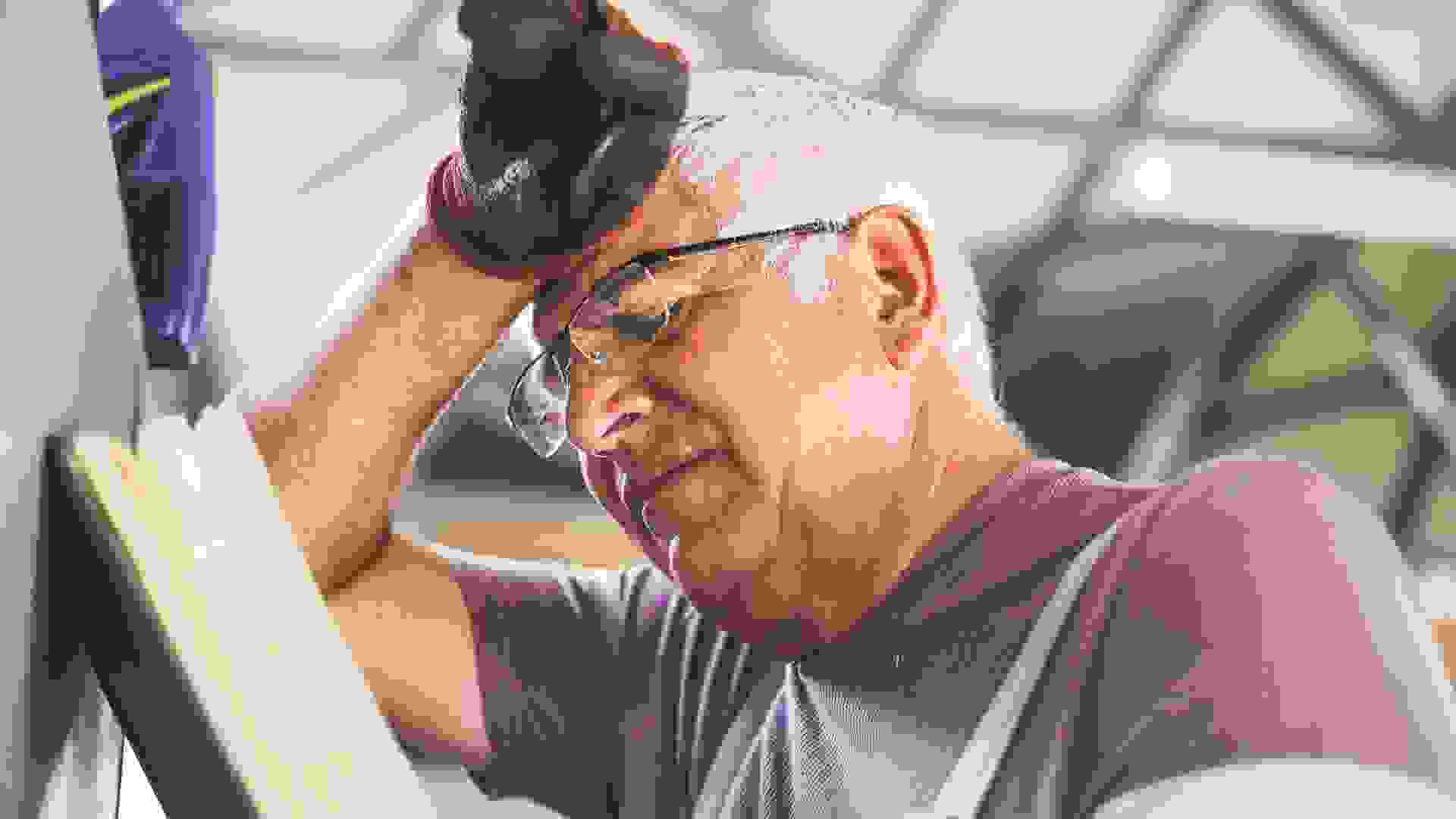 The Supplemental Security Income program provides a monthly benefit to adults and children with a disability or blindness and resources below specific financial limits. SSI payments are also made to…
READ MORE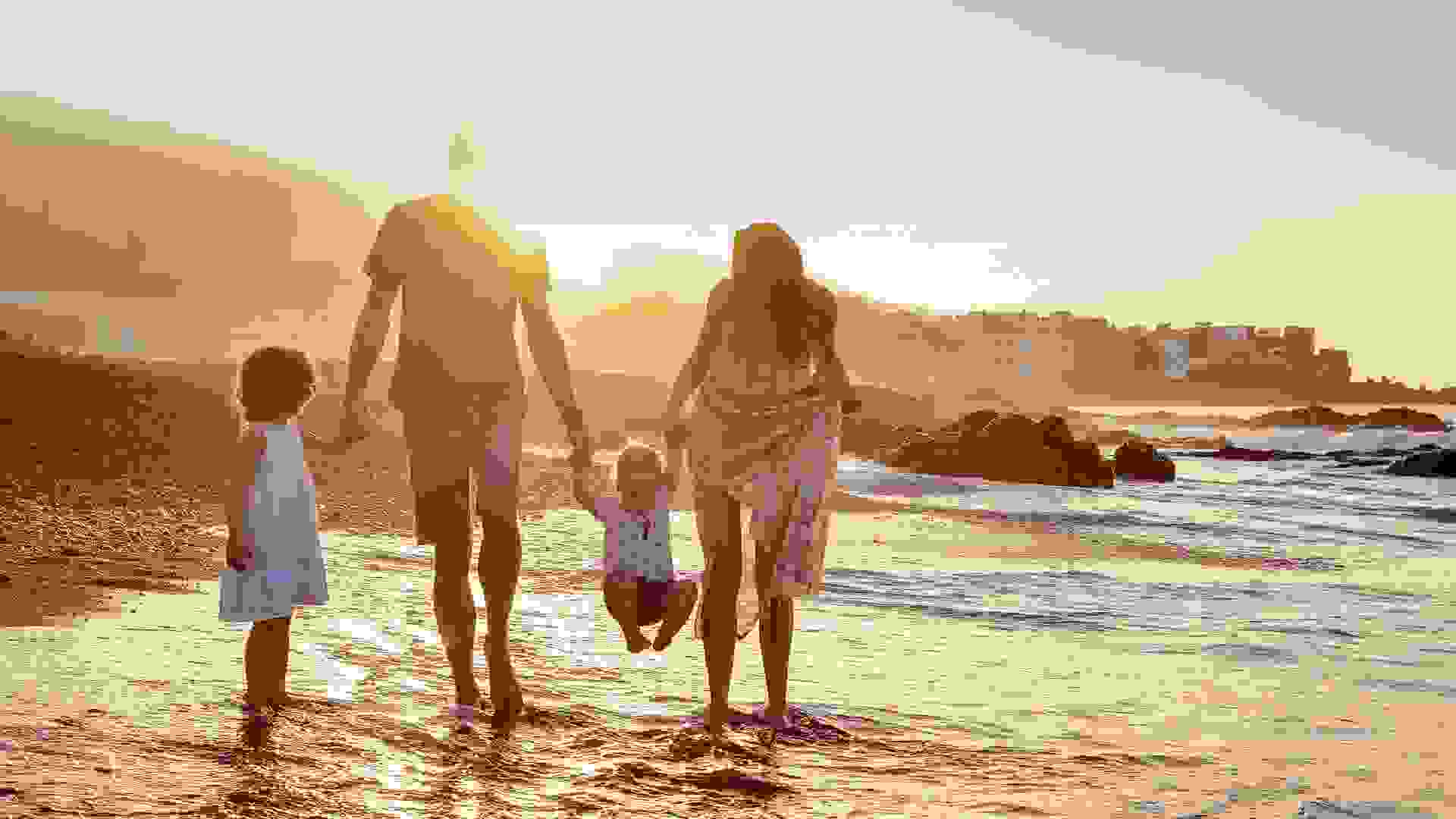 The topic of Social Security has been highly debated recently, bringing up the question of when will it end? What happens if it does? Find out answers here.
READ MORE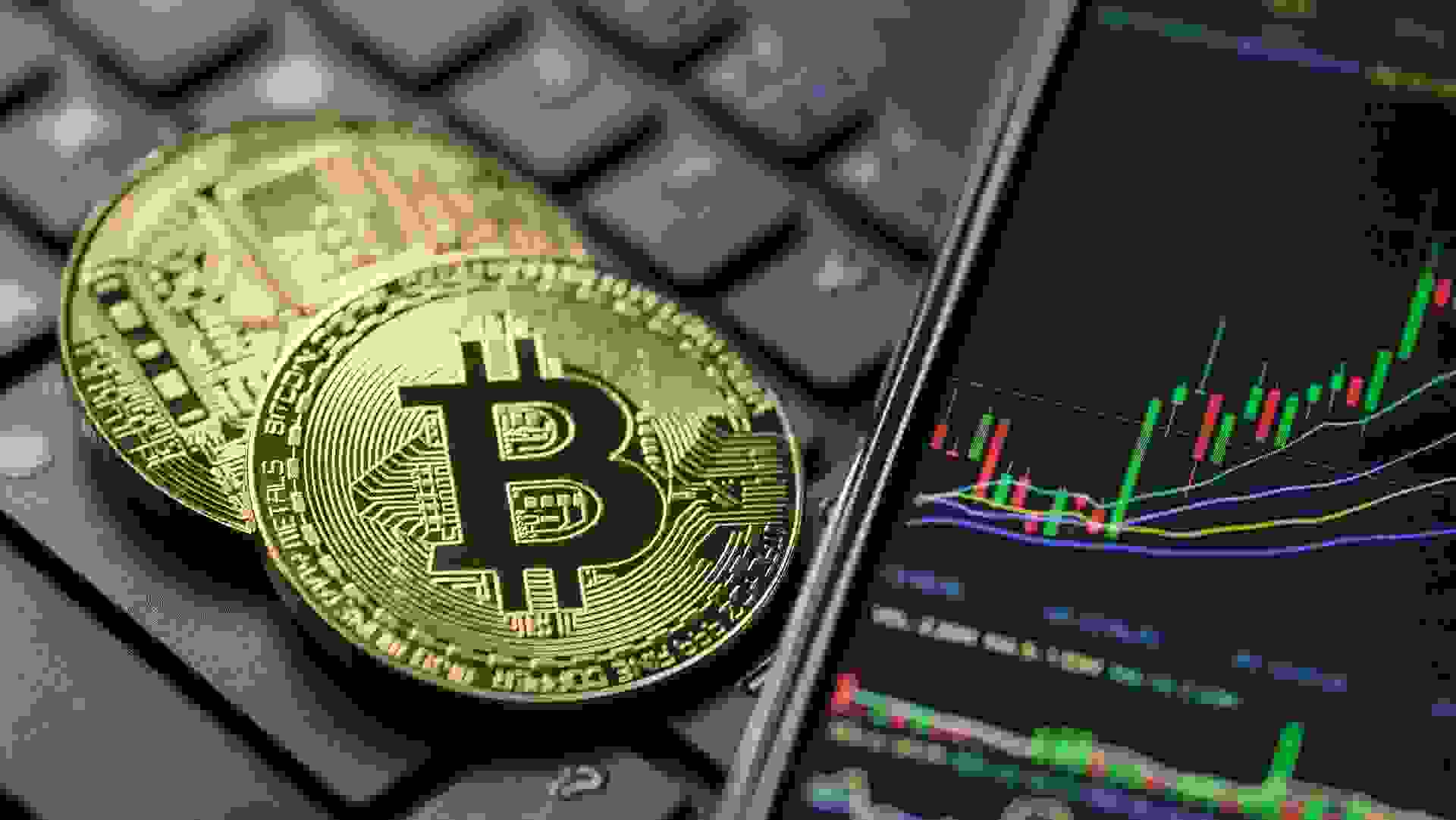 There are plenty of alternatives to Bitcoin and other big-name cryptocurrencies. If you're ready to invest in some crypto, consider these affordable options.
READ MORE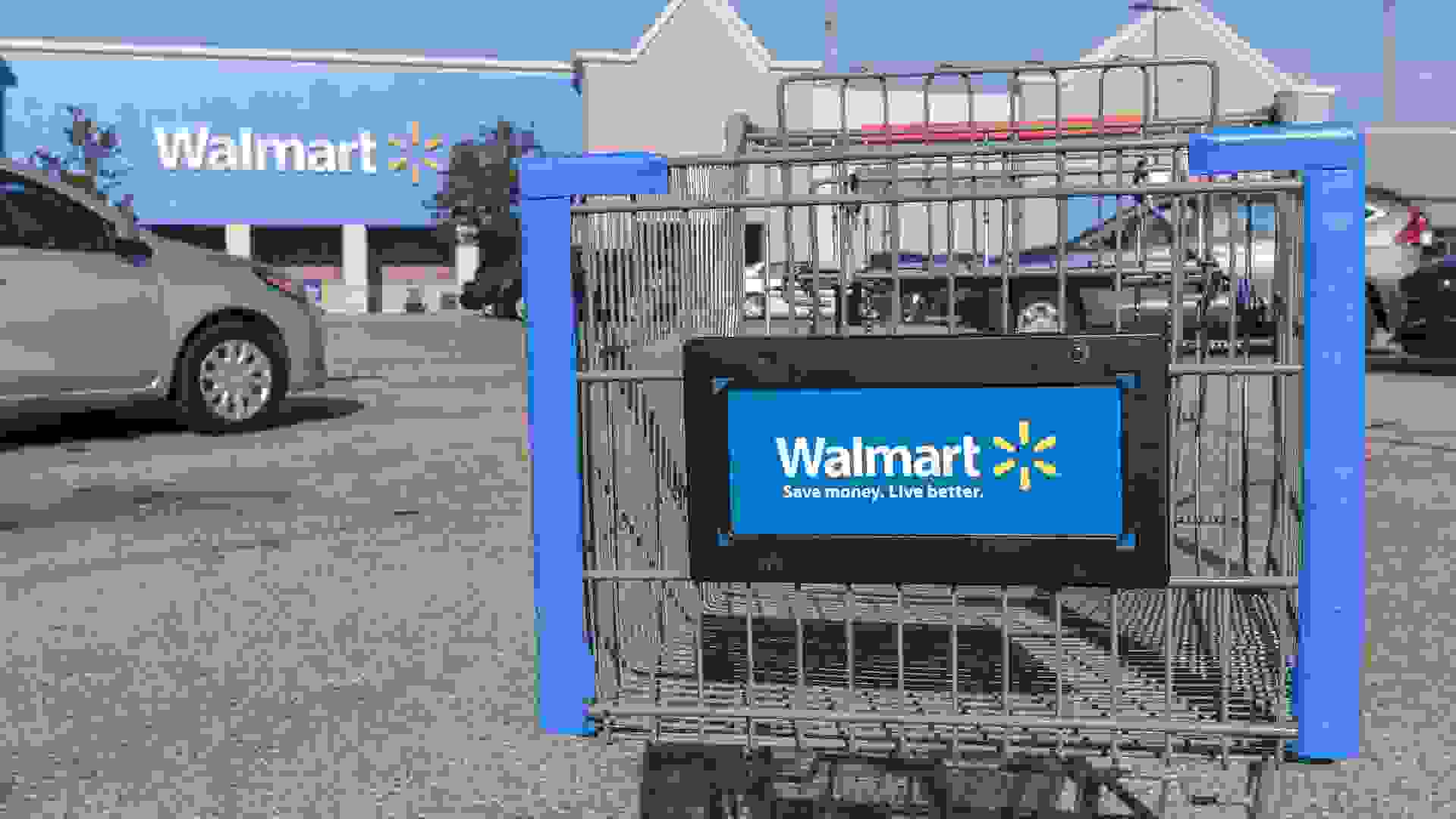 Dollar stores are great ways to save money and especially convenient when you're in a pinch and need small quantities of just one or two items. They certainly come with their own caveats though, as…
READ MORE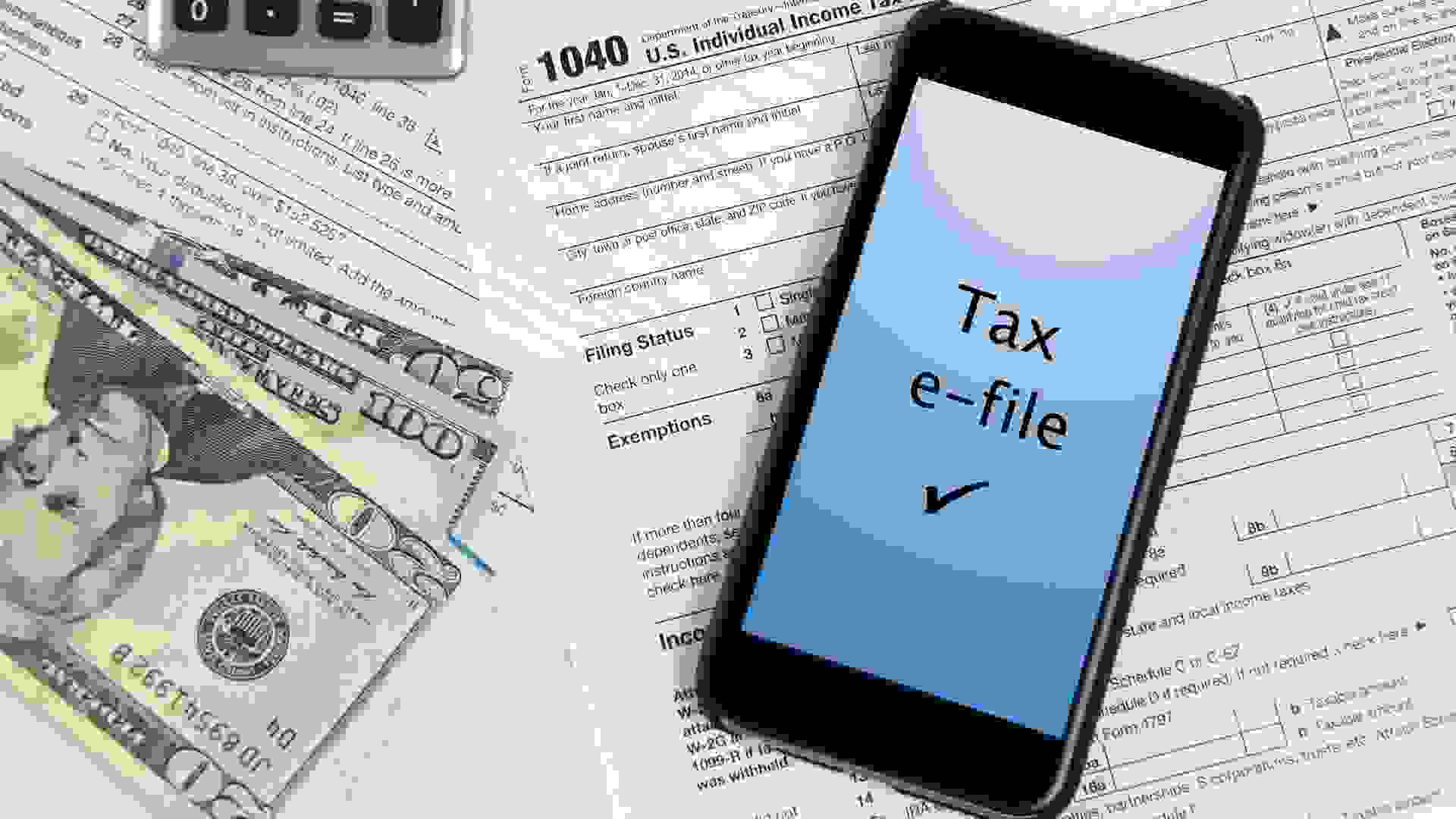 Tax season is officially upon us, and the IRS has tools to make filing a little easier. IRS Free File is a free online tool that allows you to prepare and file your federal income taxes. The service…
READ MORE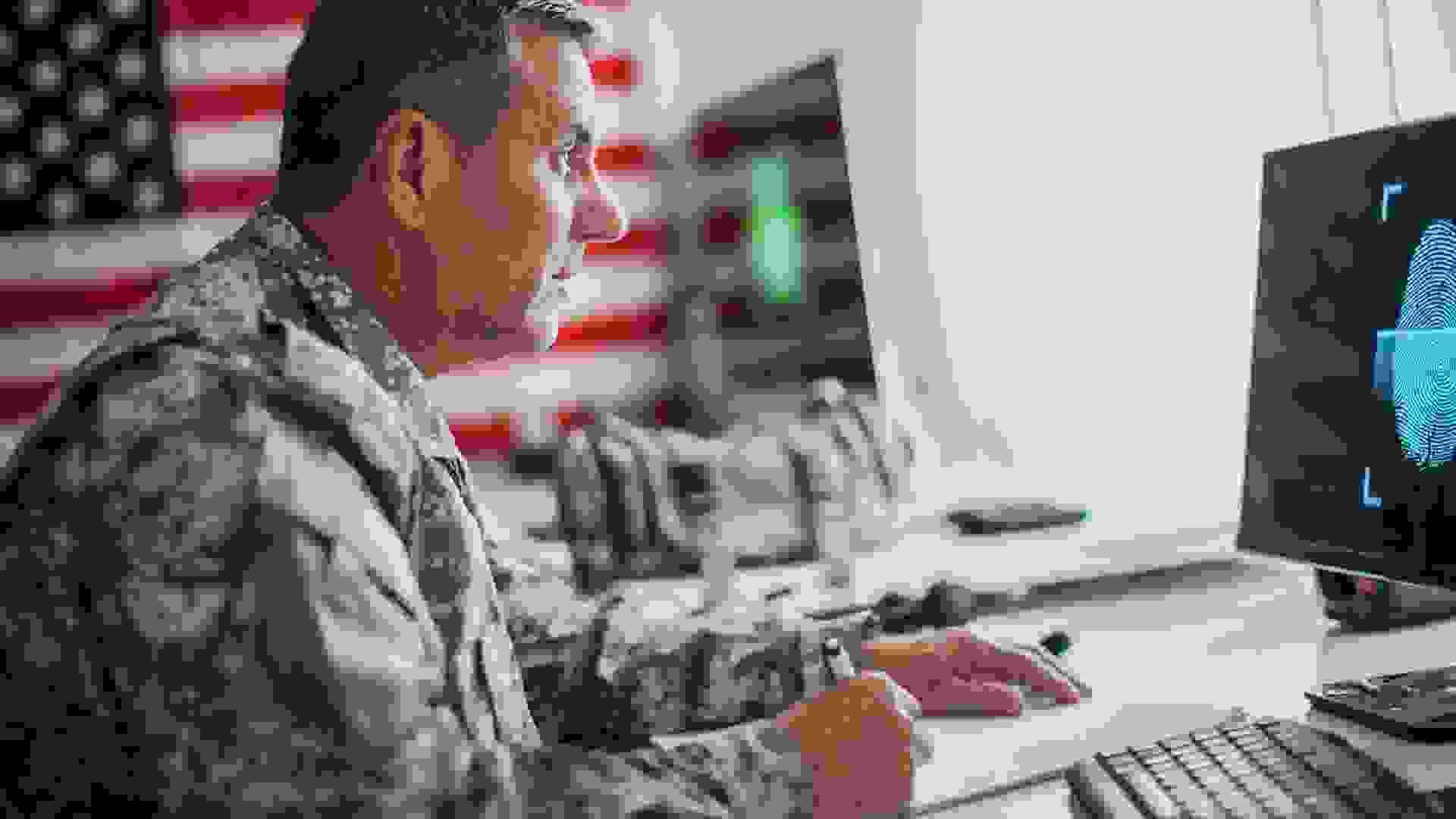 It's a little-known fact, but earnings for active duty military service or active duty training are covered under Social Security and have been since 1957. One of the special benefits military members…
READ MORE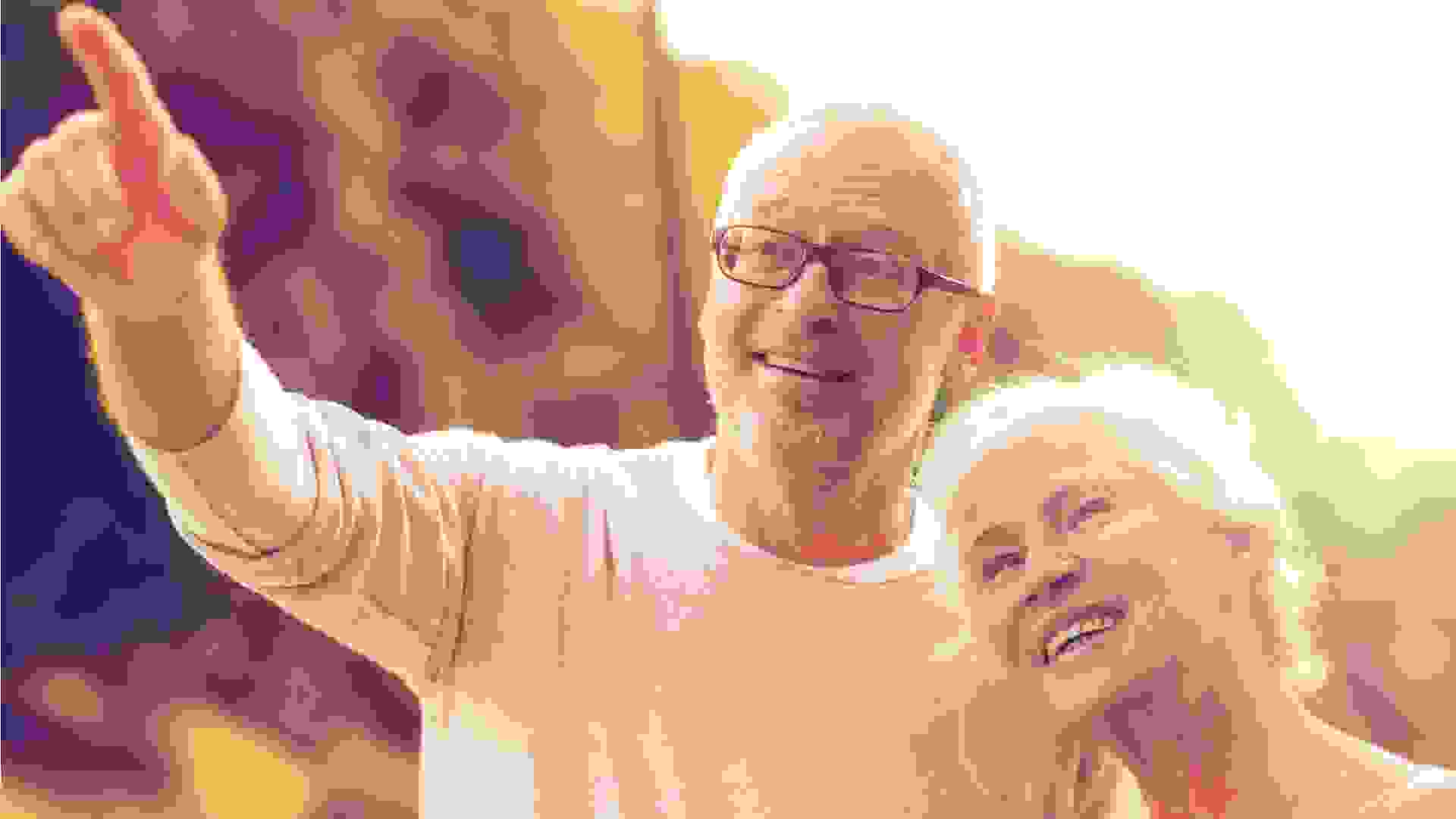 The 2022 COLA increases have been applied to new Social Security payments for January, and the first checks have already started to hit bank accounts. See: What To Expect From Social Security in…
READ MORE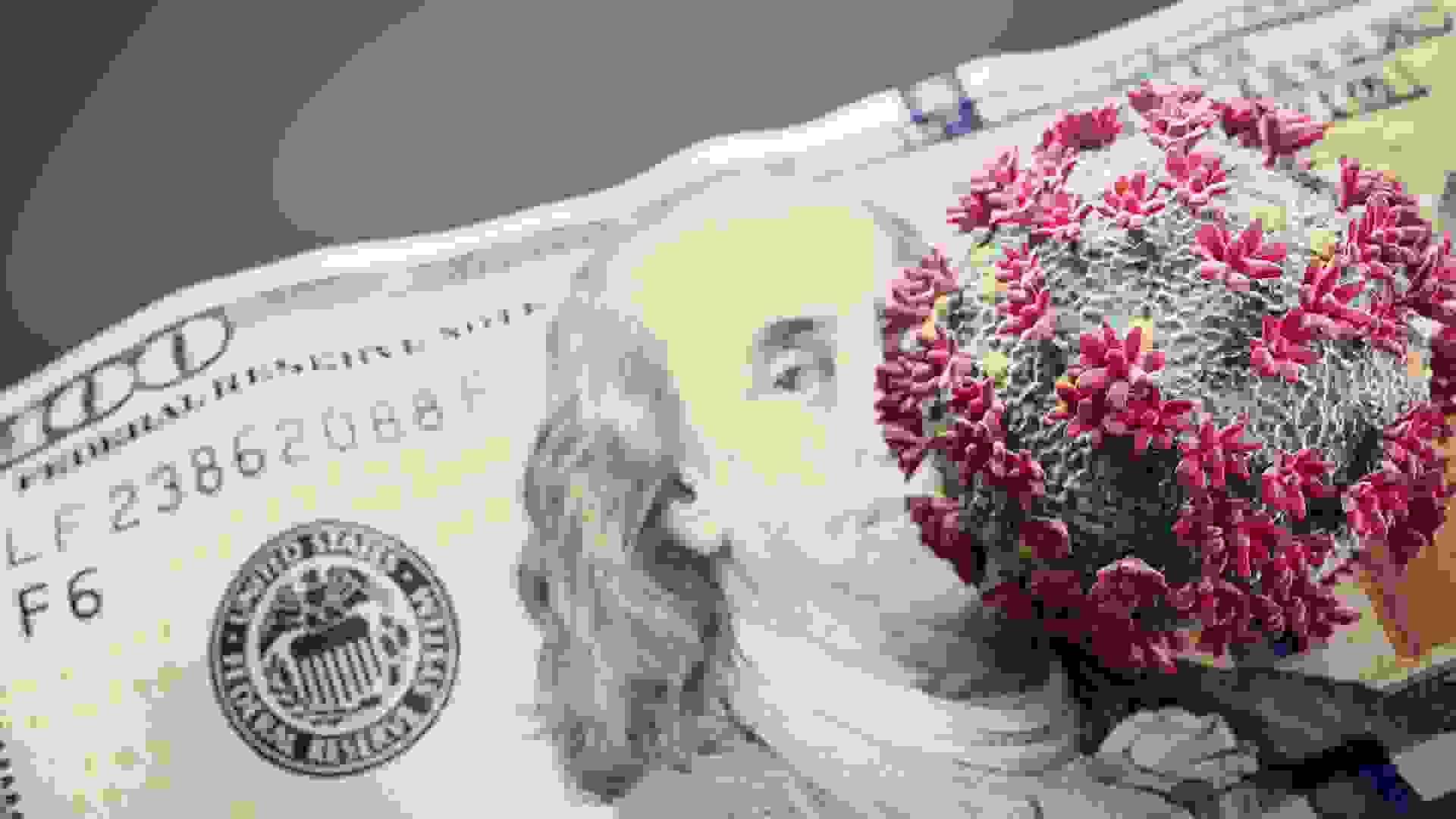 If you are one of the 75% of Americans who receive a tax refund annually, 2022 could bring an unwelcome surprise. Your tax refund could be smaller, non-existent, or you may even find that you owe the…
READ MORE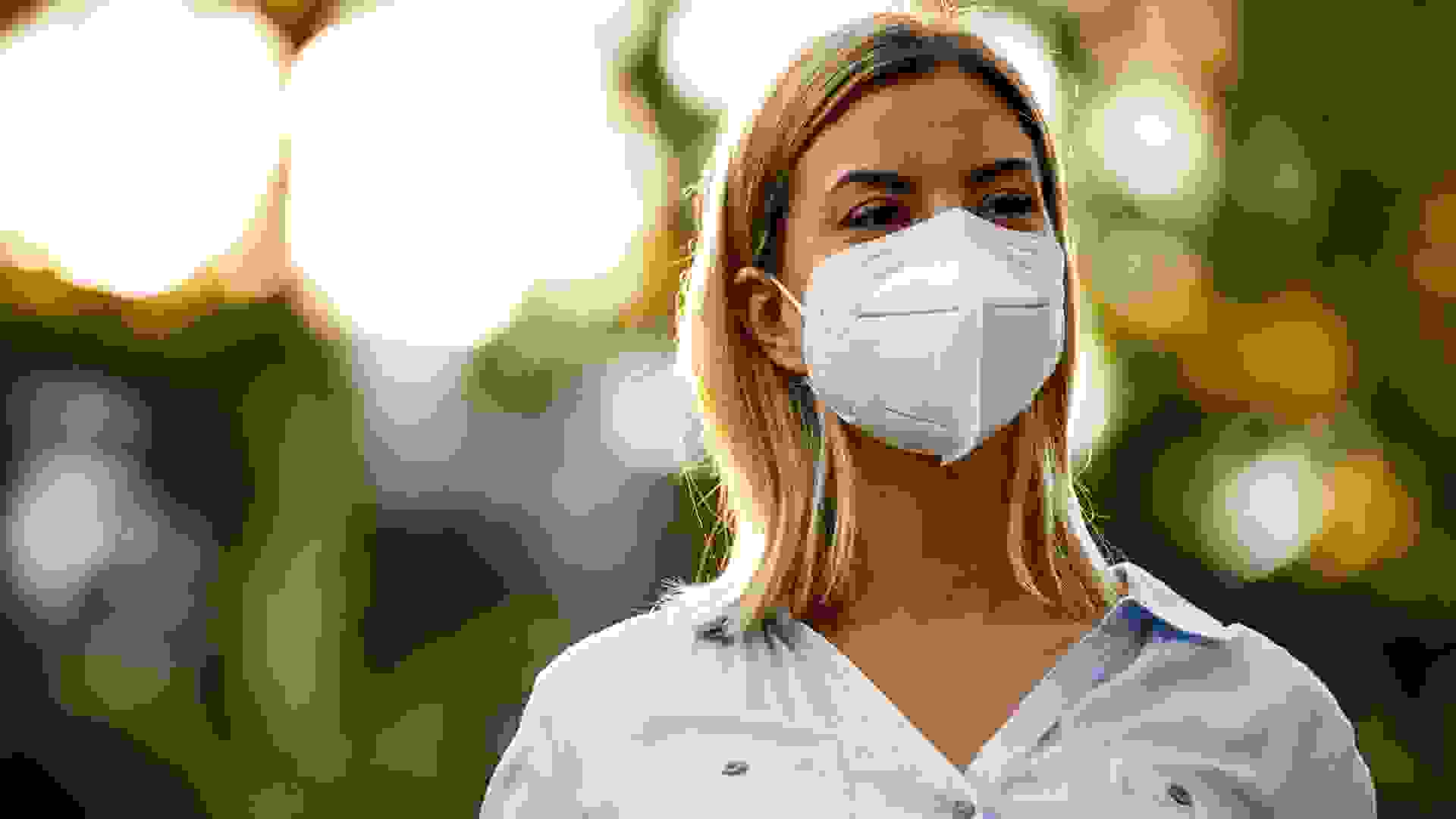 The Biden administration aims to make 400 million N95 masks available to all Americans for free at pharmacies and community health centers next week, a White House official said per The Wall Street…
READ MORE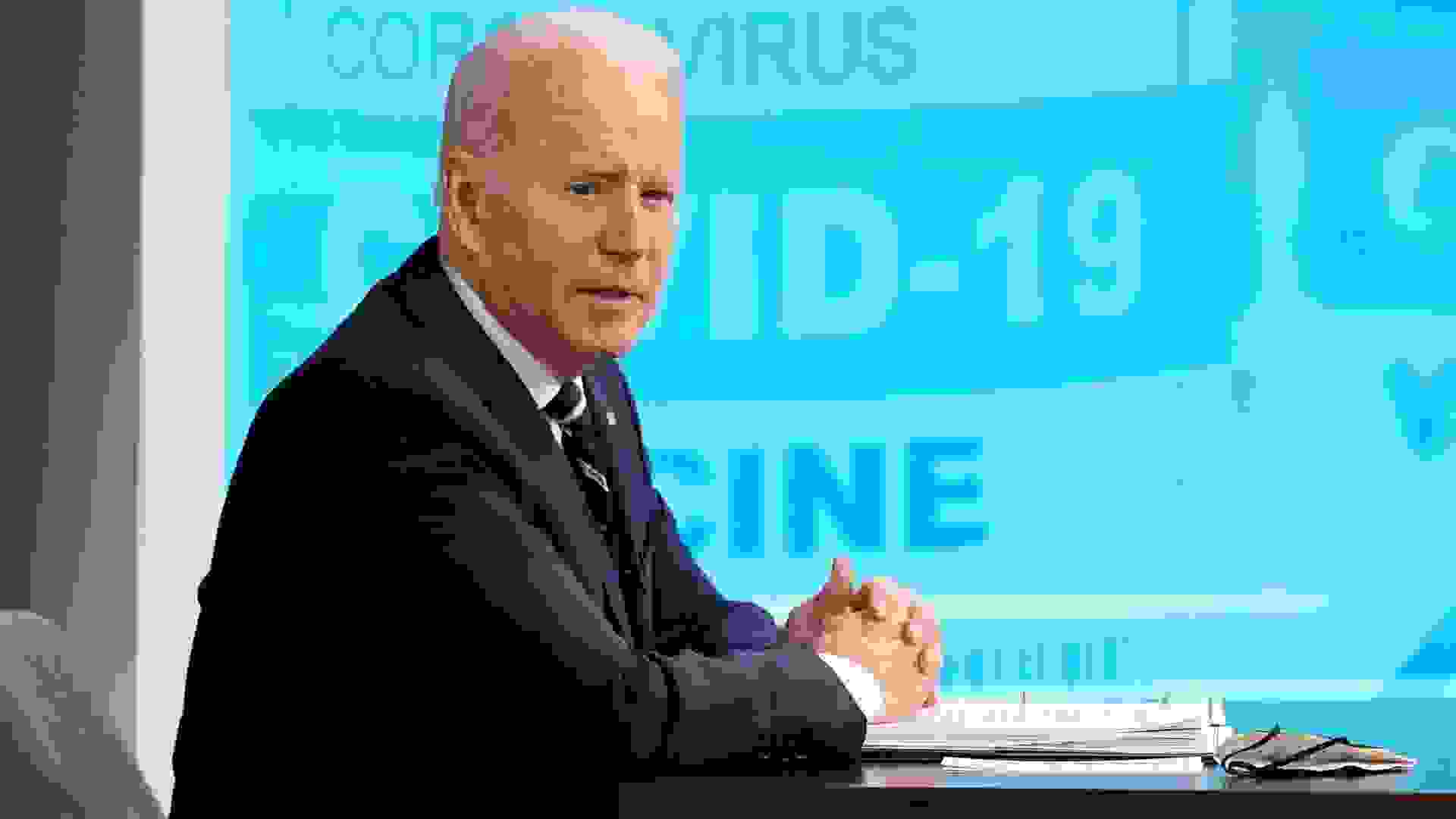 If you start getting messages this afternoon from friends and family telling you that you can receive free at-home COVID-19 tests — delivered by the U.S. Postal Service — through a government…
READ MORE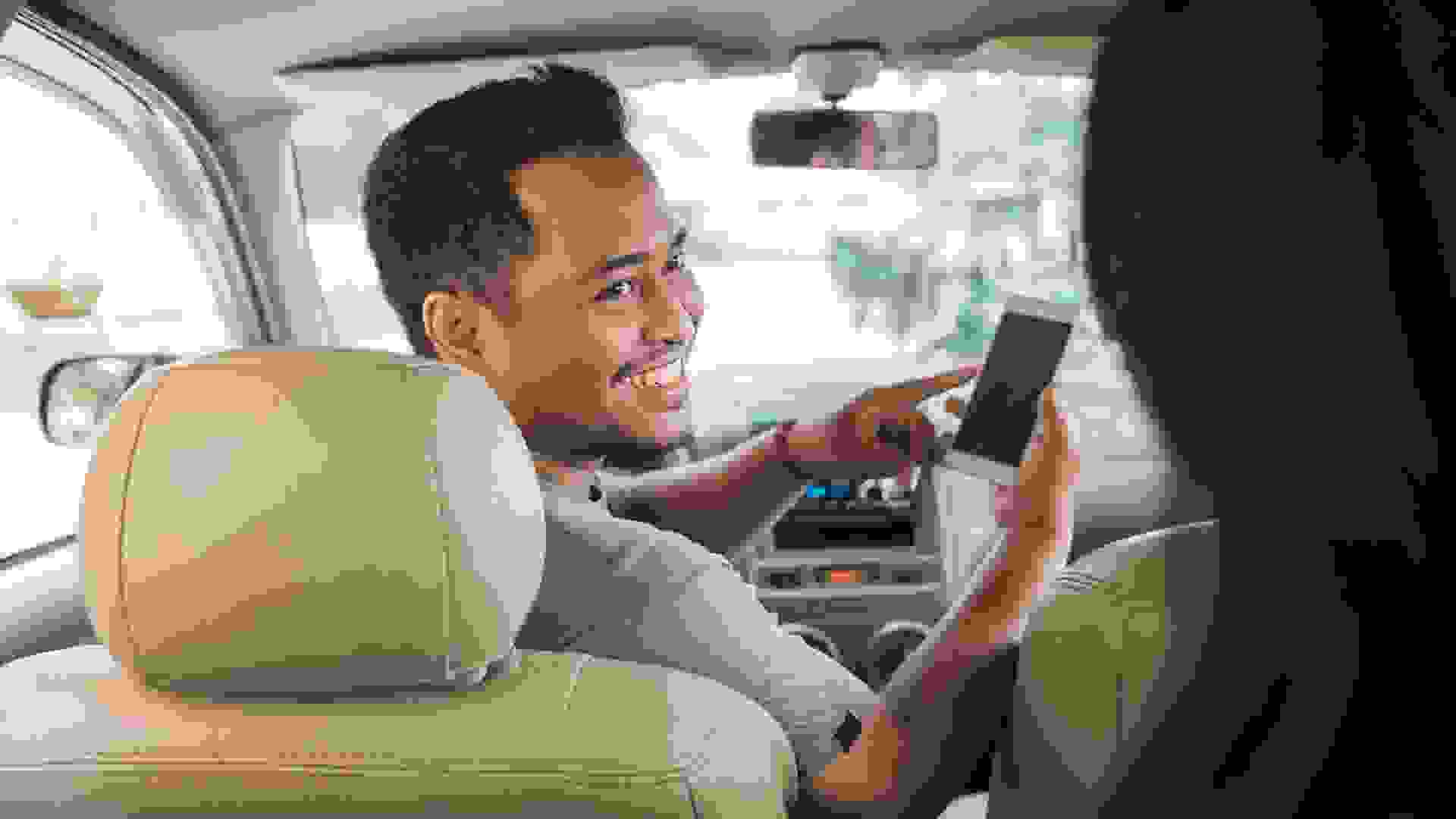 Ridesharing has become a regular part of modern life for many of us. With two services competing for both drivers and customers, which is better — Uber or Lyft?
READ MORE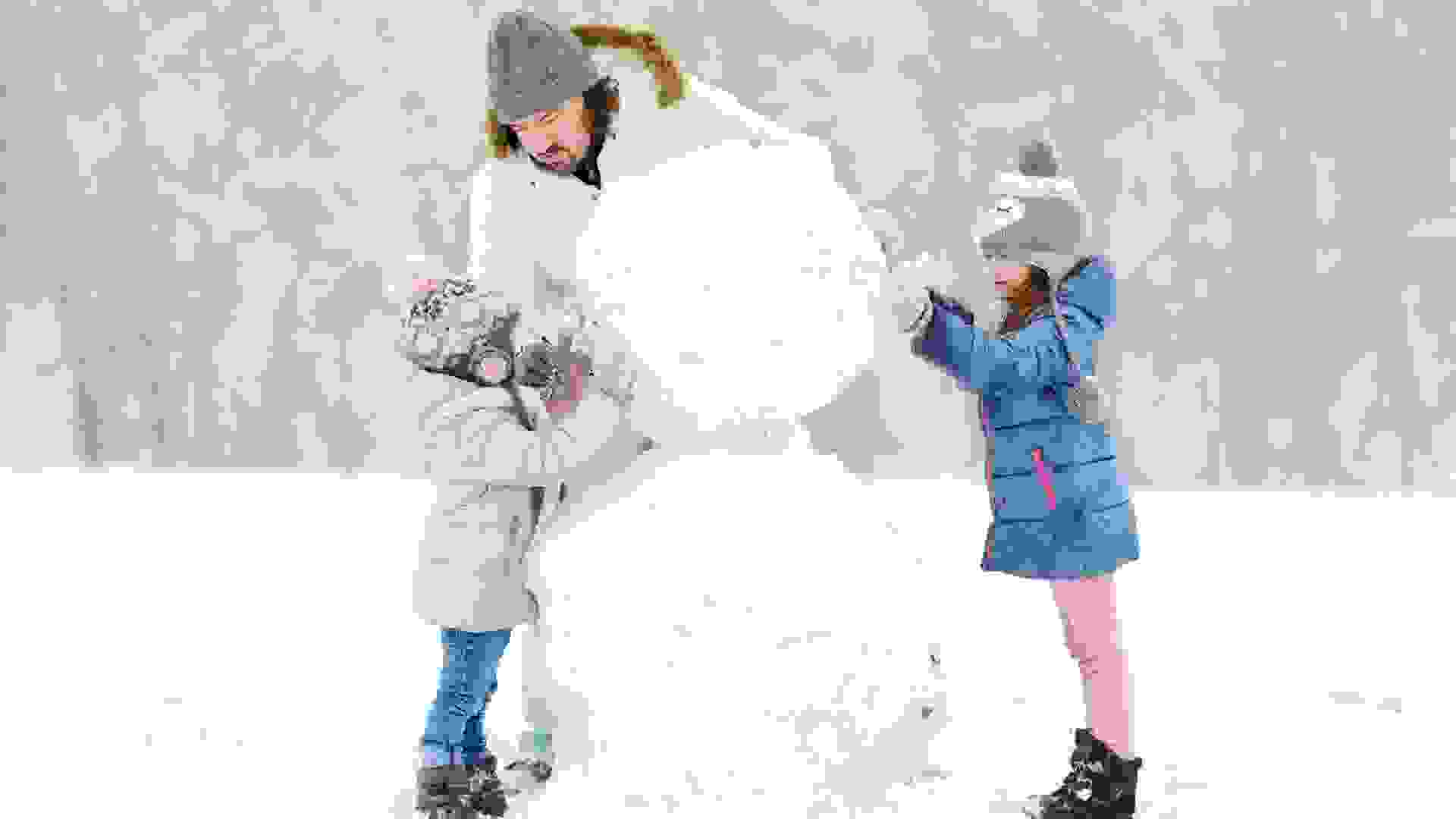 If the Build Back Better bill actually manages to pass in January, parents could be looking at a doubled Child Tax Credit payment for February. That's the good news. Child Tax Credit: How To Claim the…
READ MORE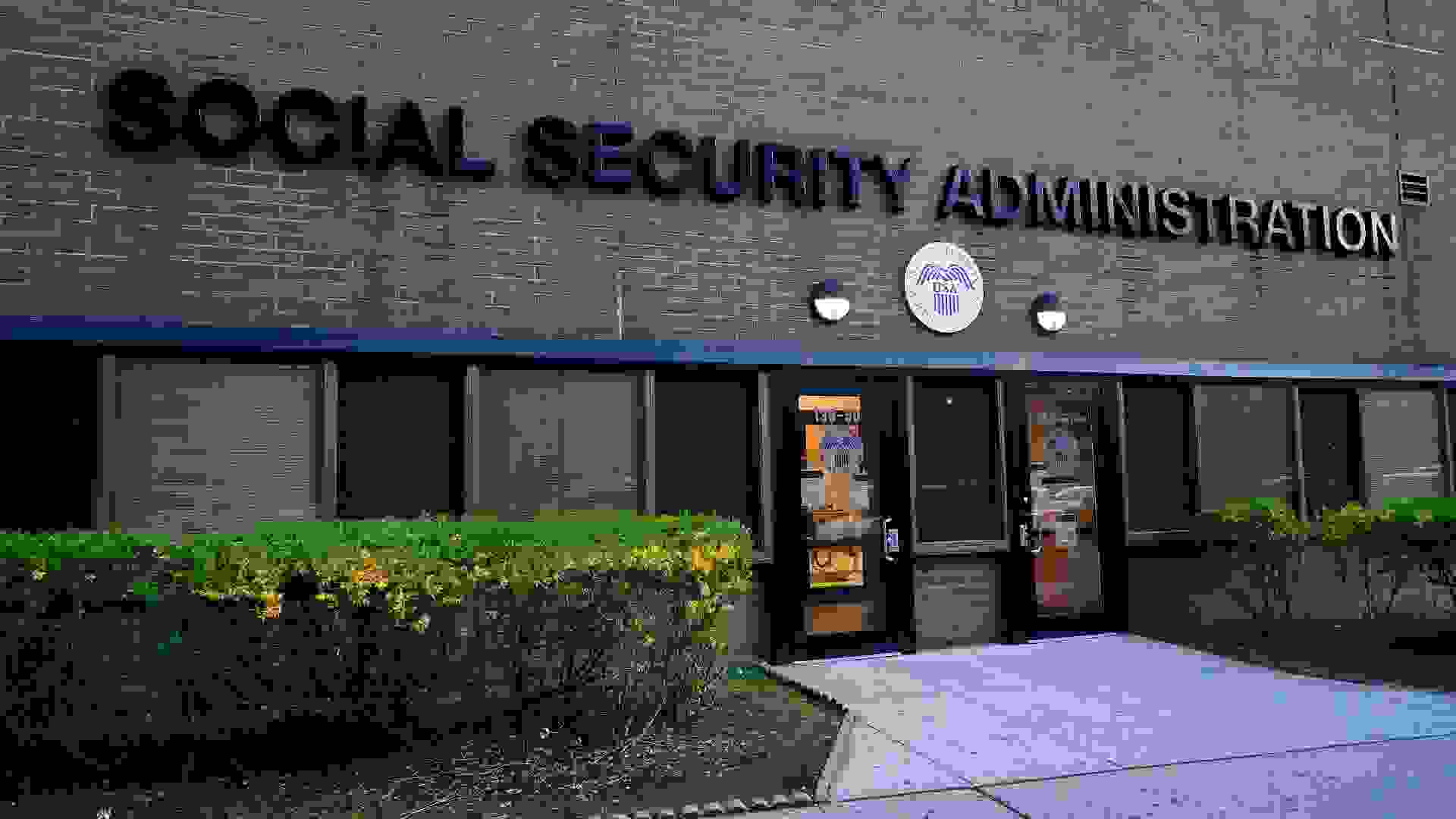 After pushing back the Jan 3 date for a return to the office, the Social Security Administration has now come to an agreement with their labor unions on a cohesive reentry plan. See: How Much the…
READ MORE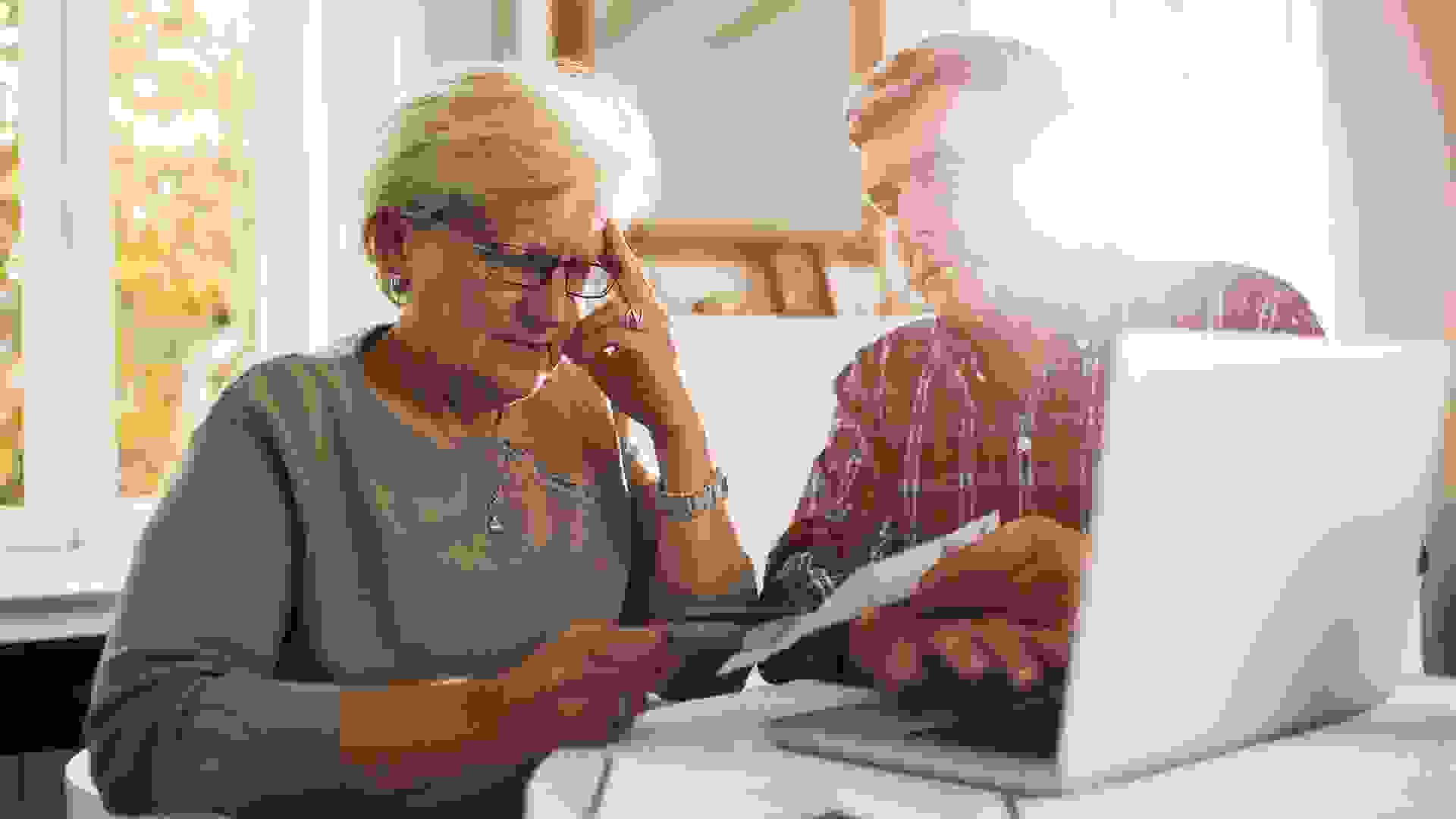 Social Security recipients will get the highest cost-of-living adjustment (COLA) in decades next year, but it still might not be enough to offset the nation's skyrocketing inflation. Learn: Social…
READ MORE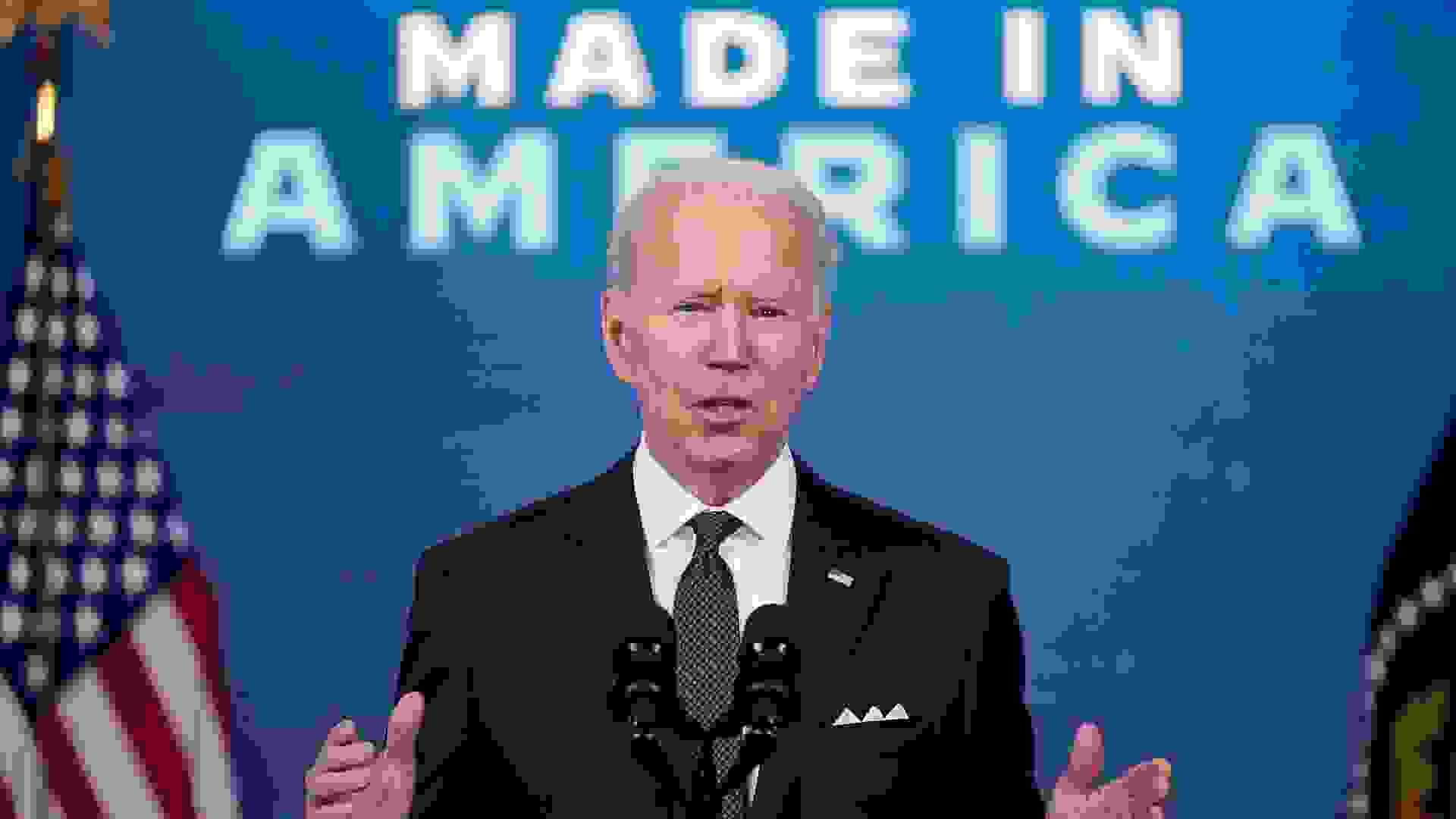 If President Joe Biden wants to save his troubled Build Back Better plan, he'll likely need to pare it down to gain favor with Congressional moderates. Among the programs that could be on the chopping…
READ MORE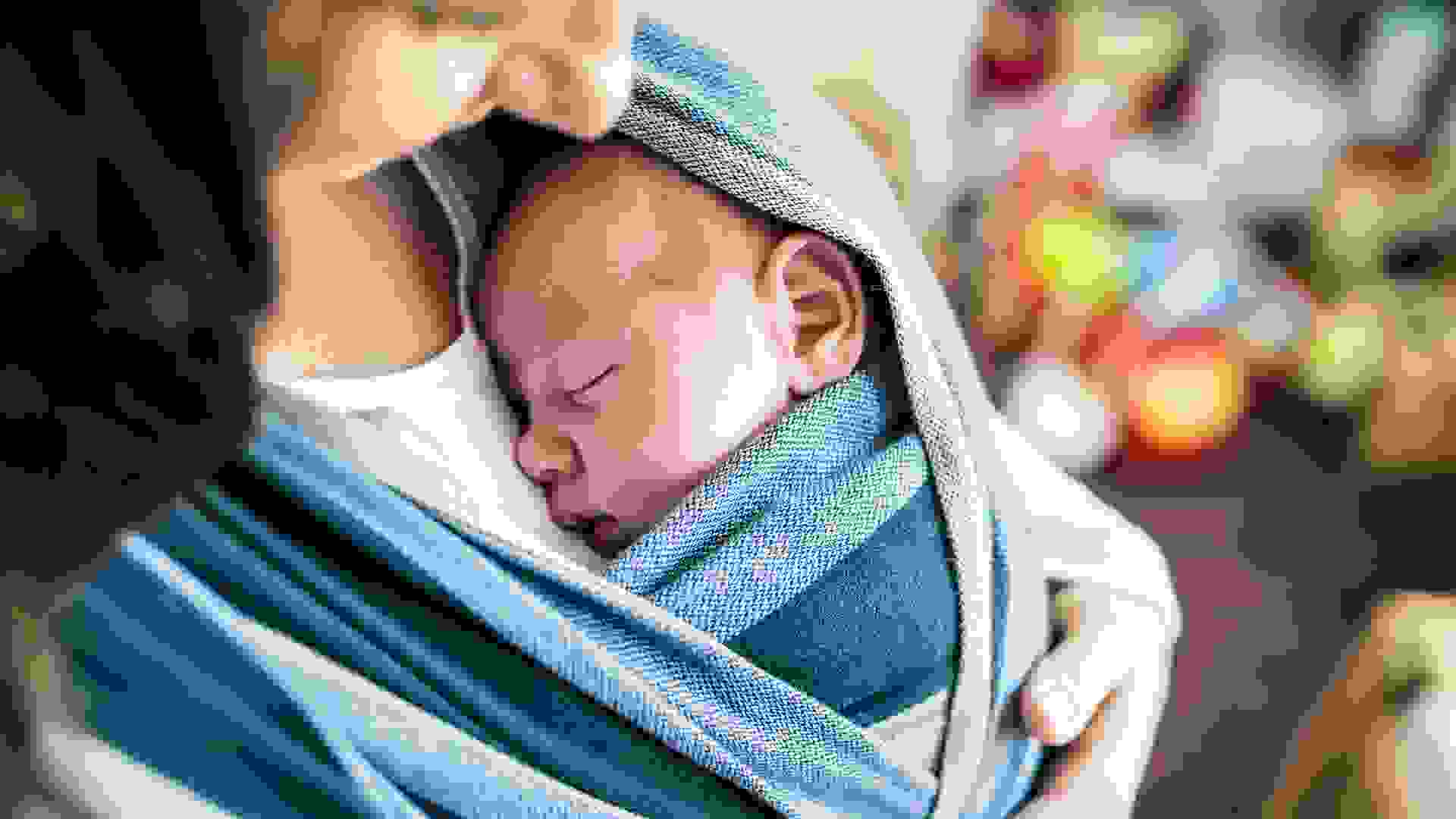 The advance, extended child tax credit may not return any time soon, but first-time mothers in the state of New York State could be getting some financial help this year. See: Stimulus Update: 91% of…
READ MORE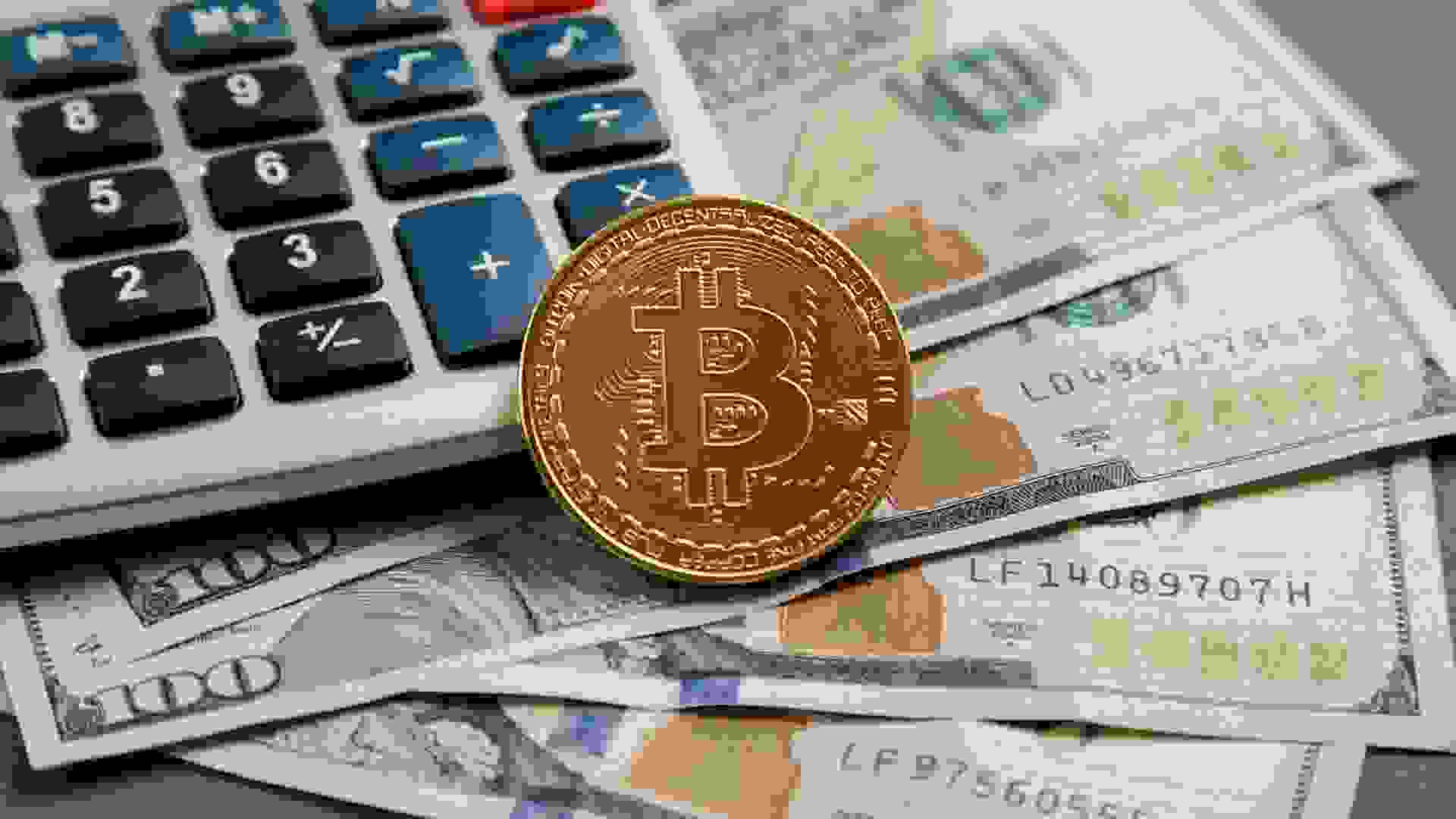 As if the 2022 tax filing season couldn't get any more complicated — with IRS rules changes and reconciling federal stimulus funds and credits — if you bought or sold cryptocurrency in 2021 you may…
READ MORE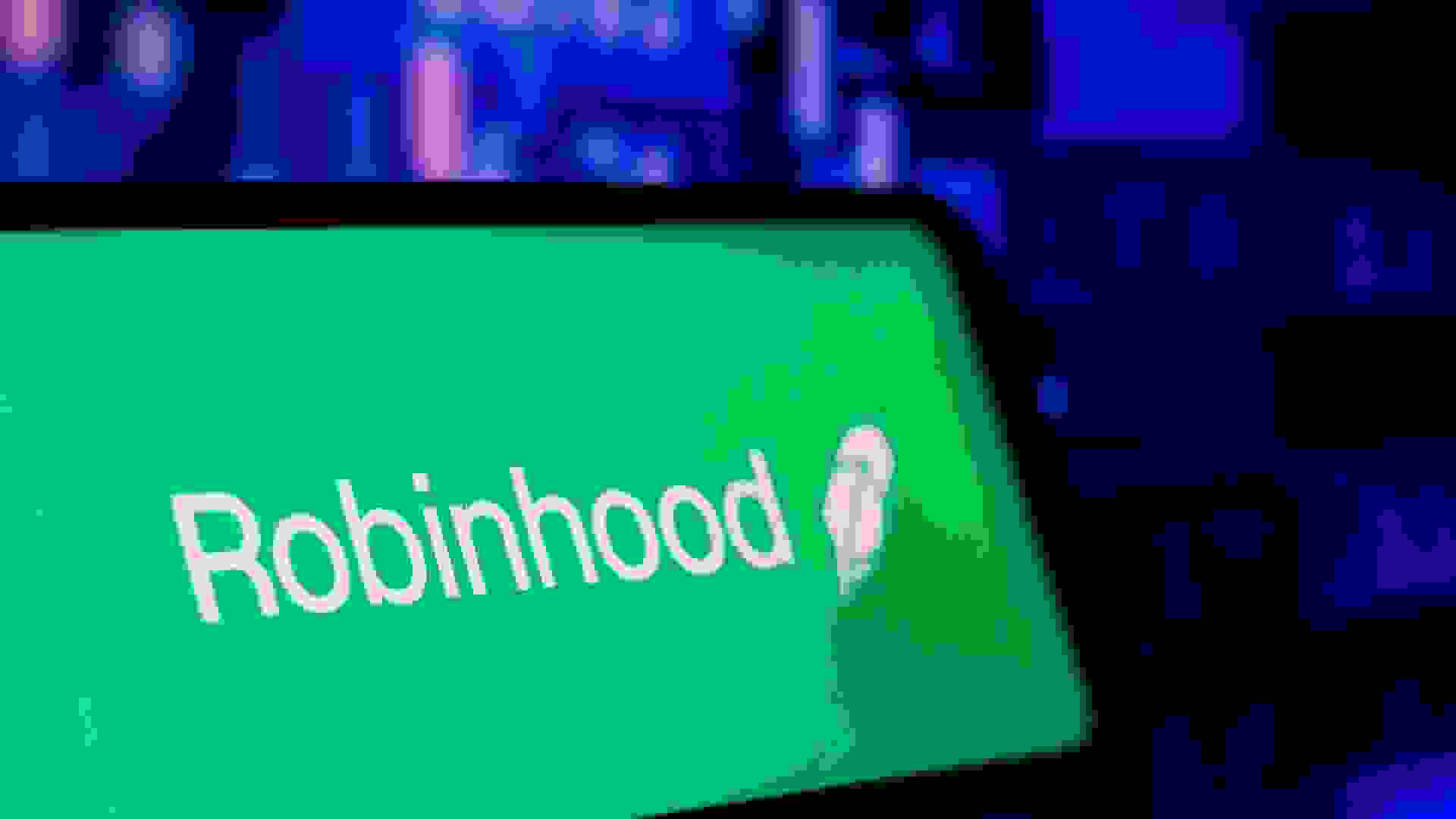 Robinhood rolled out its own crypto wallets to 1,000 customers from the top of its WenWallets waitlist and expects to expand the program to 10,000 customers by March, according to a blog post. See:…
READ MORE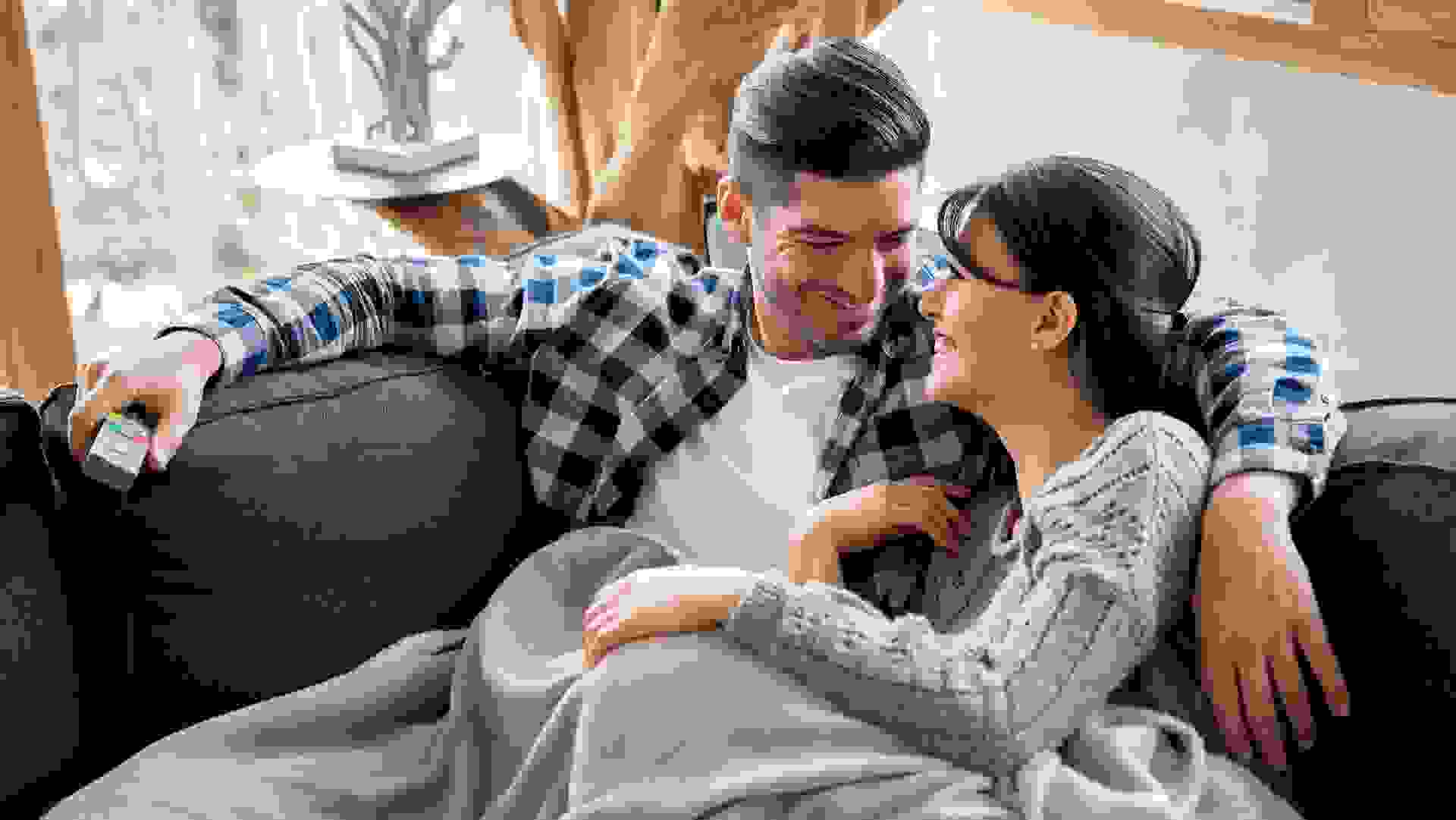 Low temperatures and record-high inflation mean a big increase in home energy bills. In fact, nearly half of U.S. households that heat primarily with natural gas will spend 30% more than they did last…
READ MORE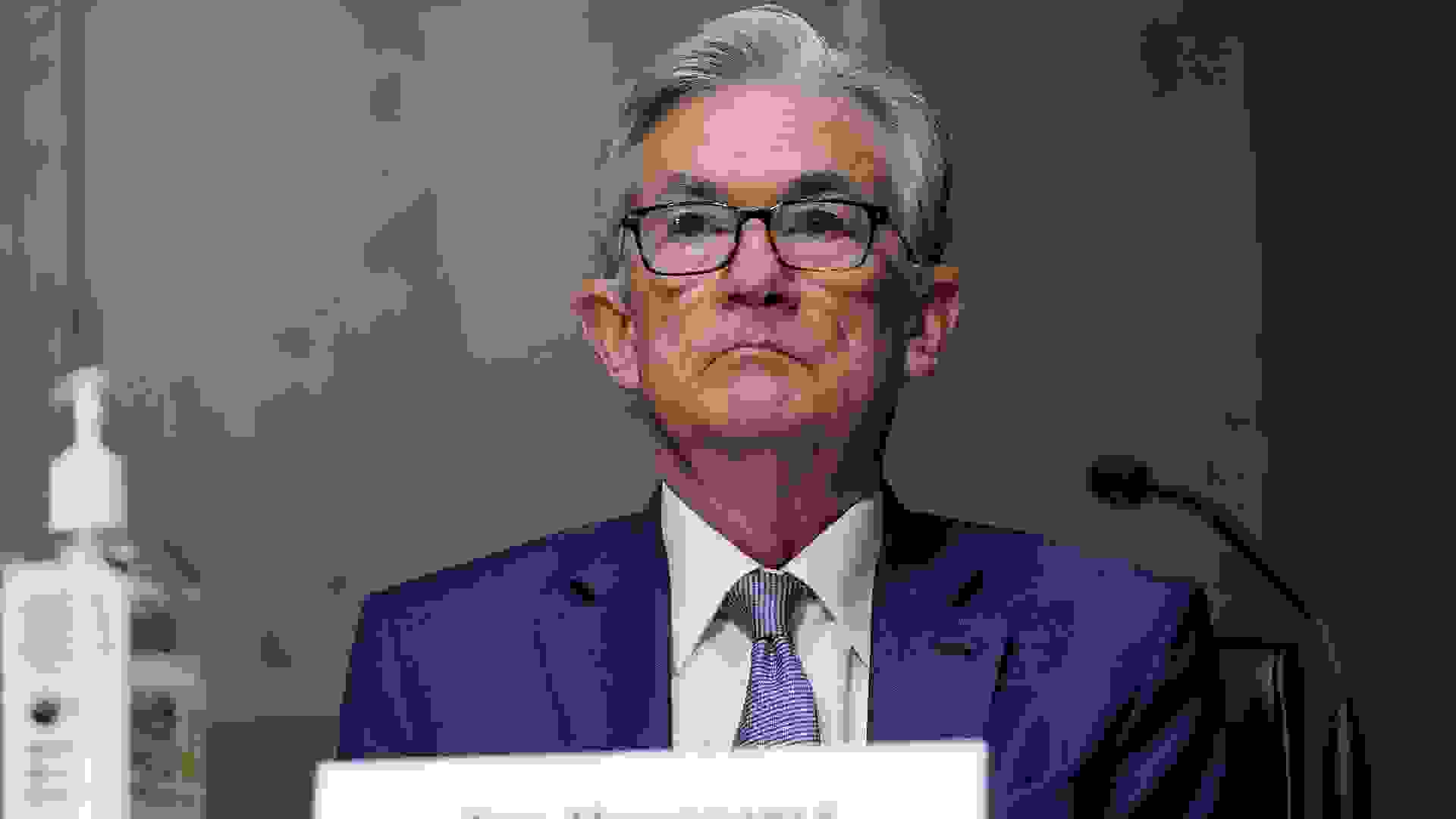 The Federal Reserve Board released its long-awaited discussion paper about the pros and cons of a potential U.S. central bank digital currency (CBDC) on Jan. 20, inviting comment from the public. A…
READ MORE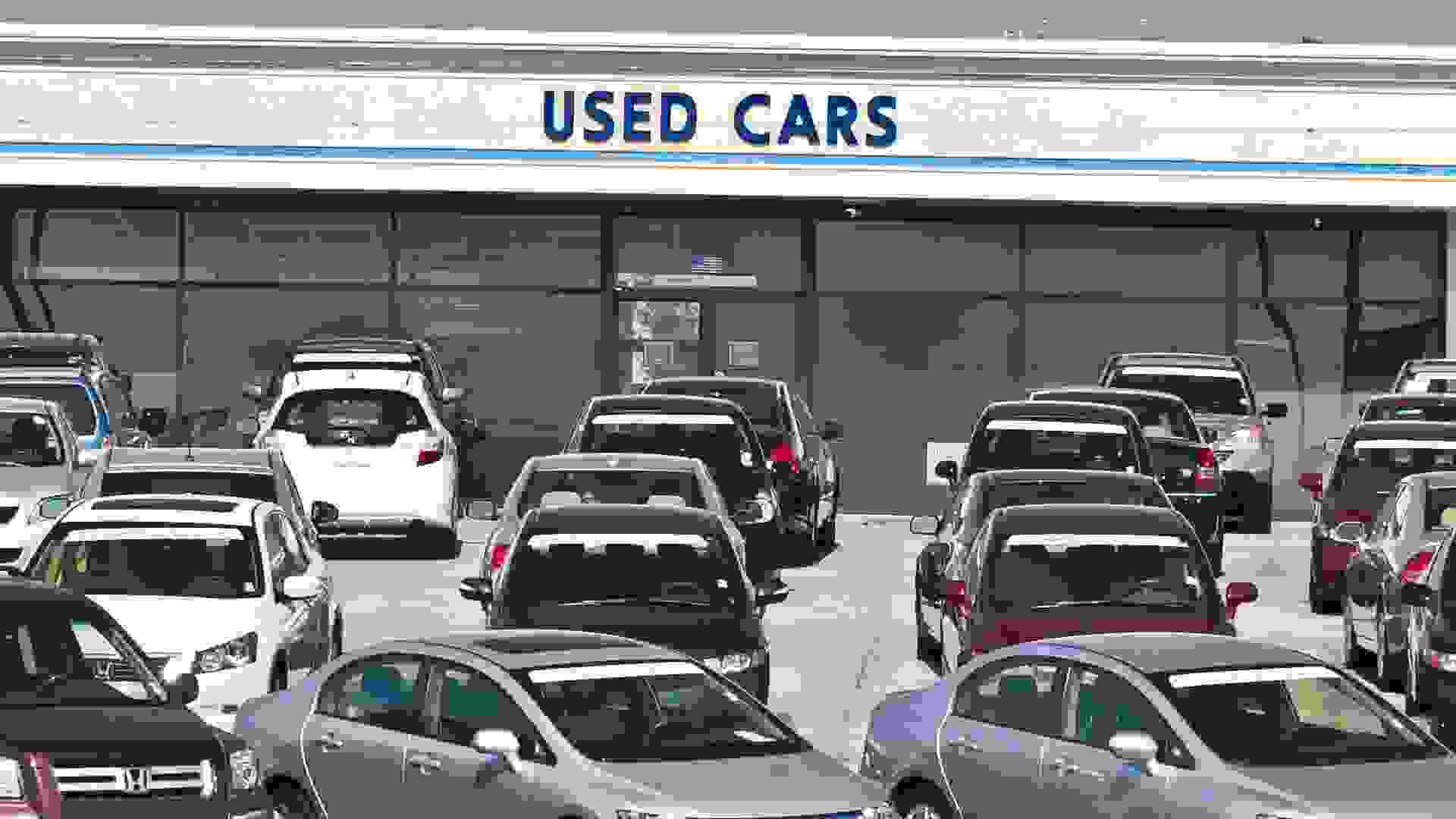 If you're looking to save money by shopping for a used car instead of a new one, be prepared for a little sticker shock due to an unpredictable economy. See: Top Used Cars To Consider Buying Right Now…
READ MORE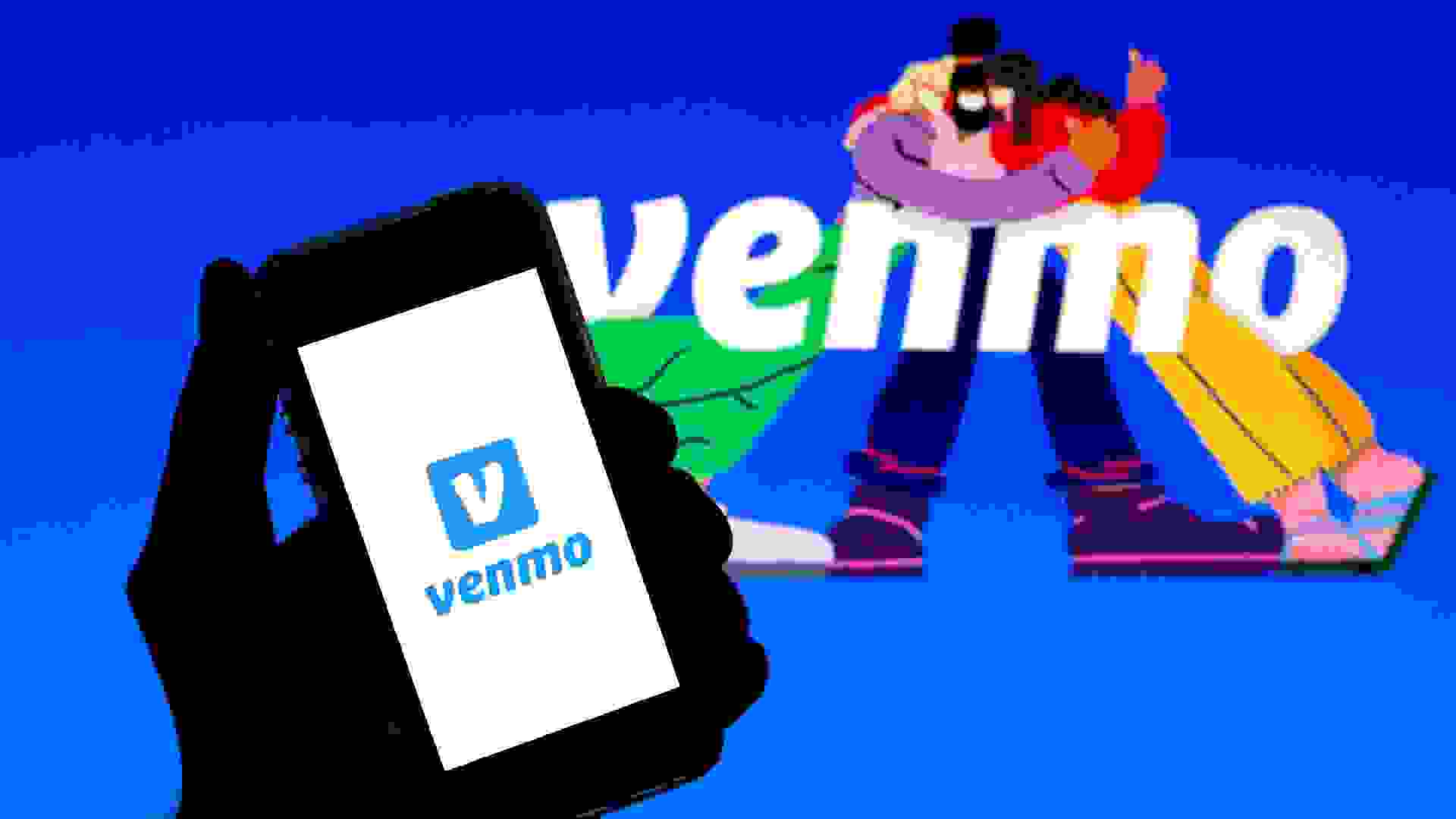 The U.S. government passed legislation for 2022 as part of the American Rescue Plan Act that forces online payment platforms like Venmo, PayPal, Stripe, and Square to report all aggregate business…
READ MORE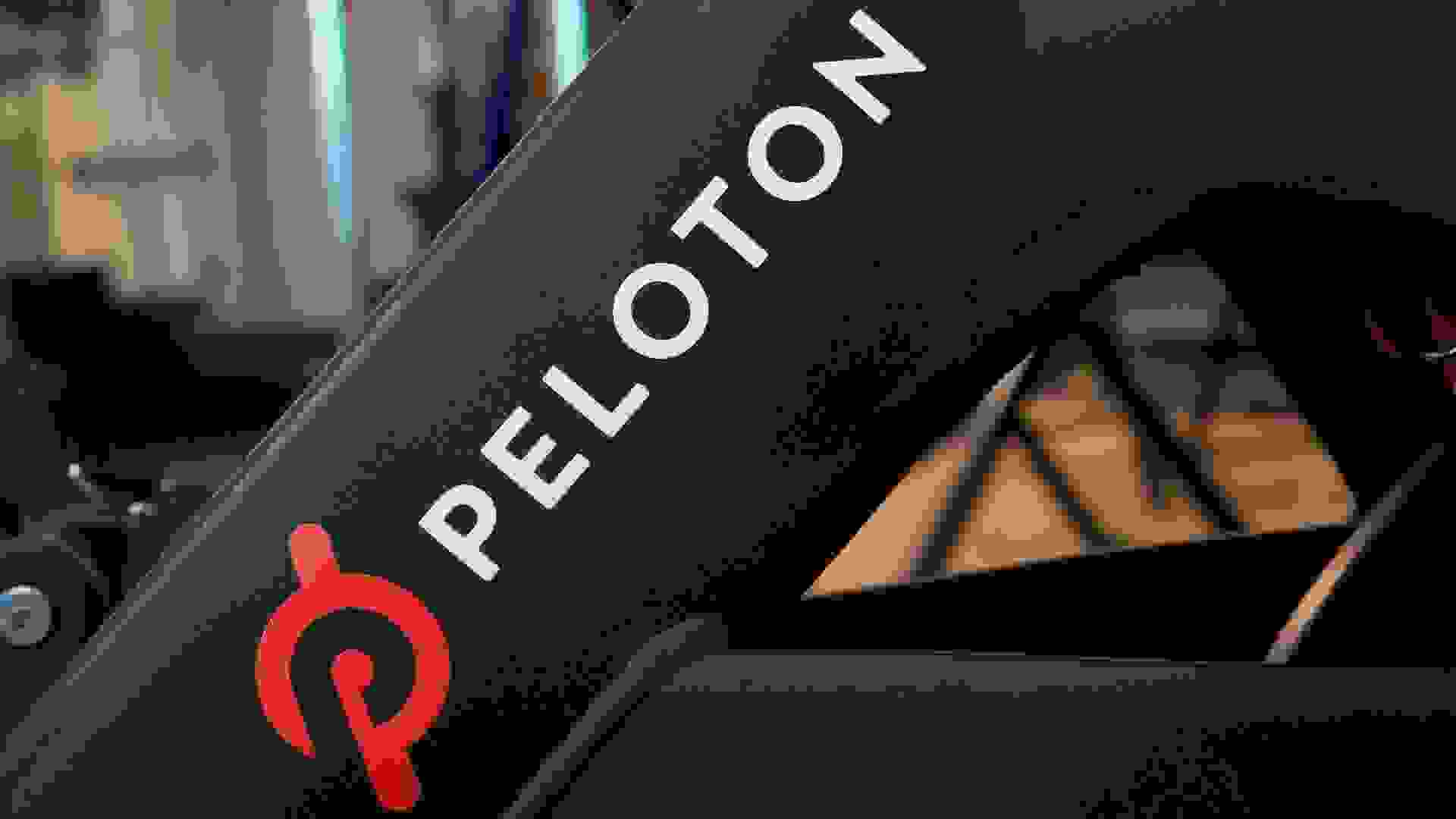 The situation for Peloton seems to be quickly spinning out of control. The company is trying to clear out rumors it was halting production and laying off employees "to provide some additional…
READ MORE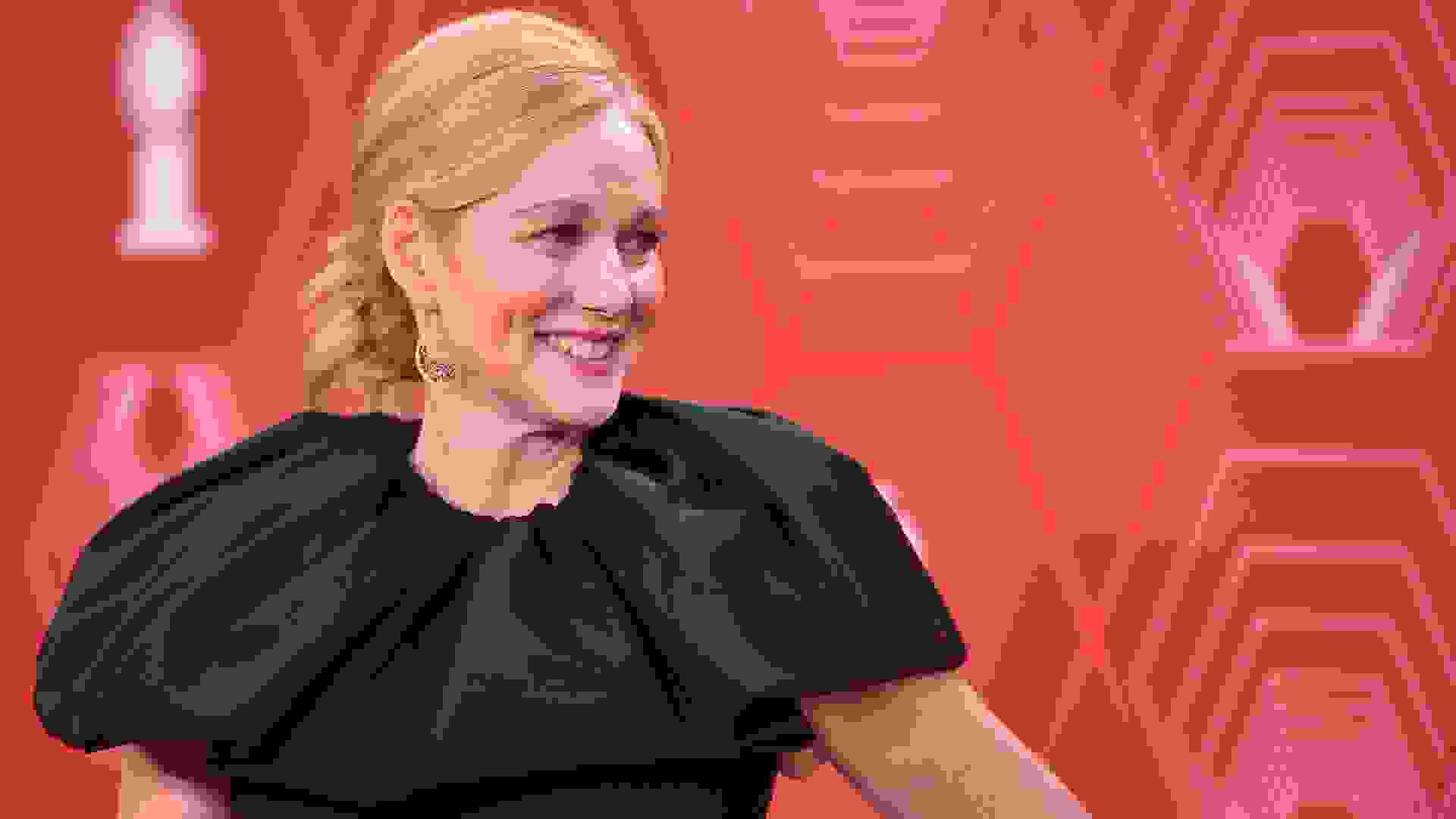 Stage and screen actress Laura Linney is set to appear in the fourth season of Netflix's Ozark on Jan. 21, in which she portrays the character of Wendy Byrde. Like co-star Jason Bateman, Linney earns…
READ MORE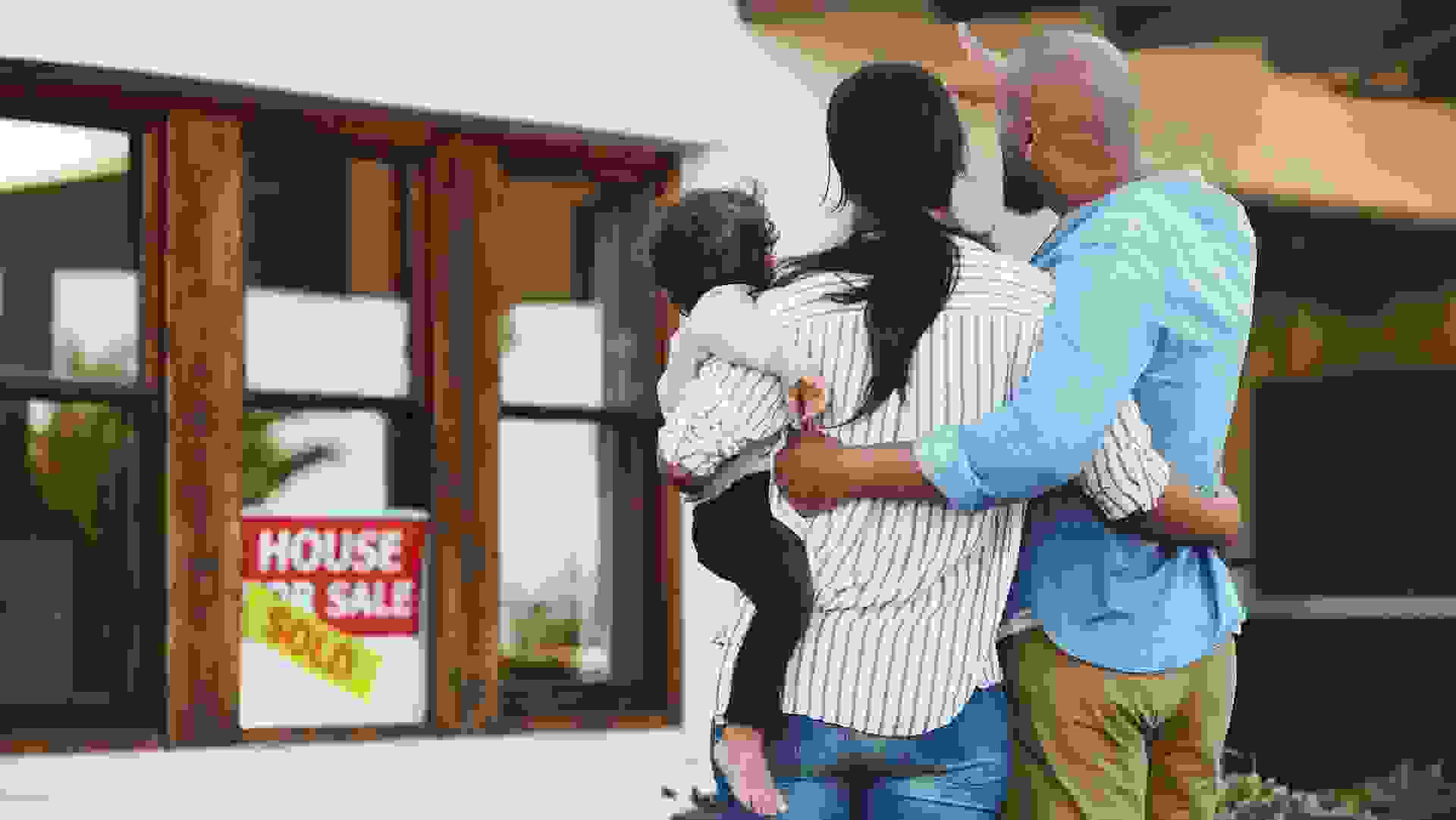 It was a good news/bad news kind of week for the U.S. housing market — as the National Association of Realtors reported that existing home sales in 2021 hit their highest point in approximately 15…
READ MORE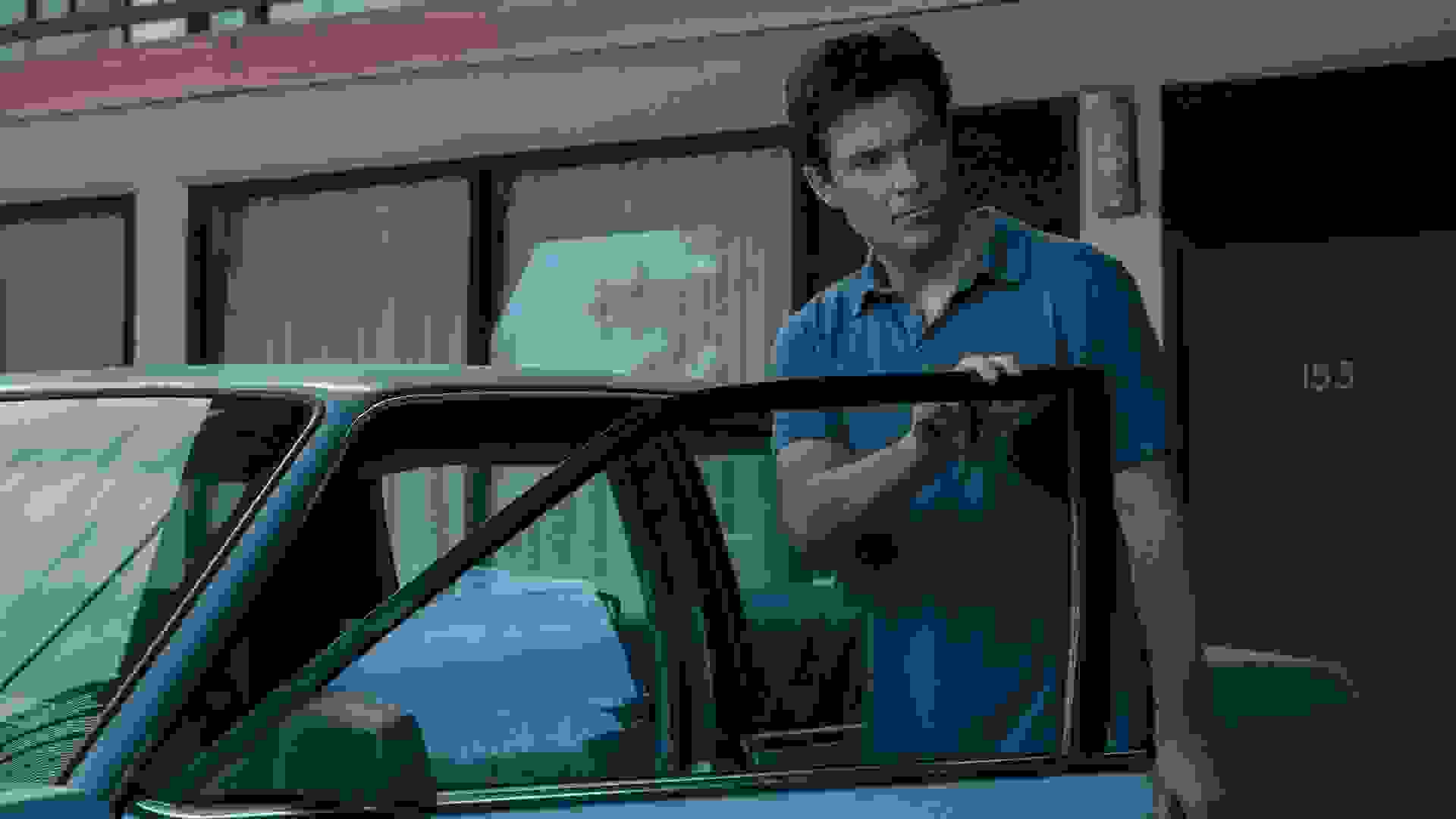 As the fourth and final season of "Ozark" launches on Netflix this Friday, Jan. 21, you may be wondering how much Jason Bateman, who plays financial advisor Marty Byrde on the show, is worth….
READ MORE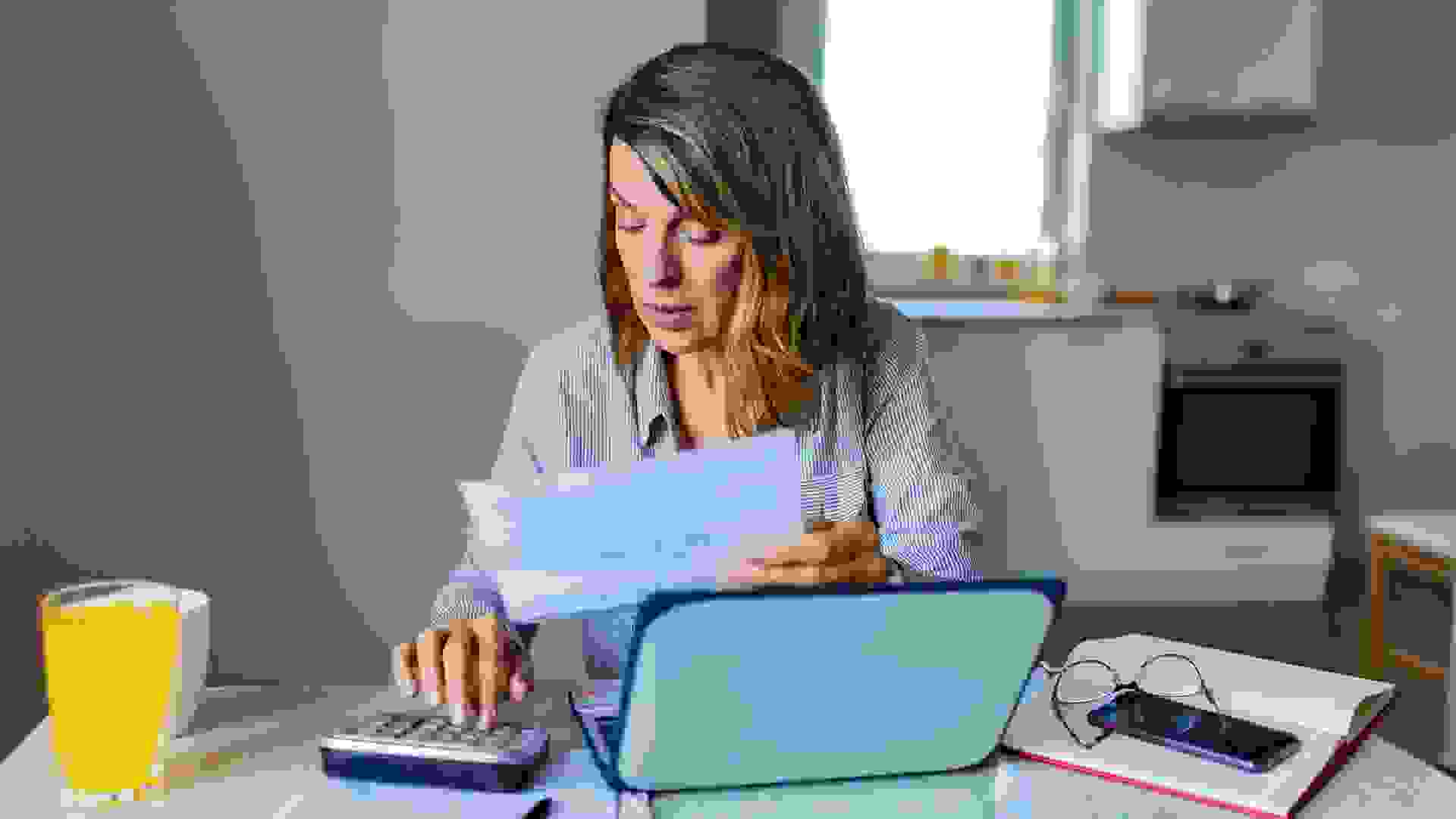 Taxes can get complicated, but most of the common mistakes that filers make on their tax return are simple. However, one small error could hold up your tax return or refund for weeks or months — or…
READ MORE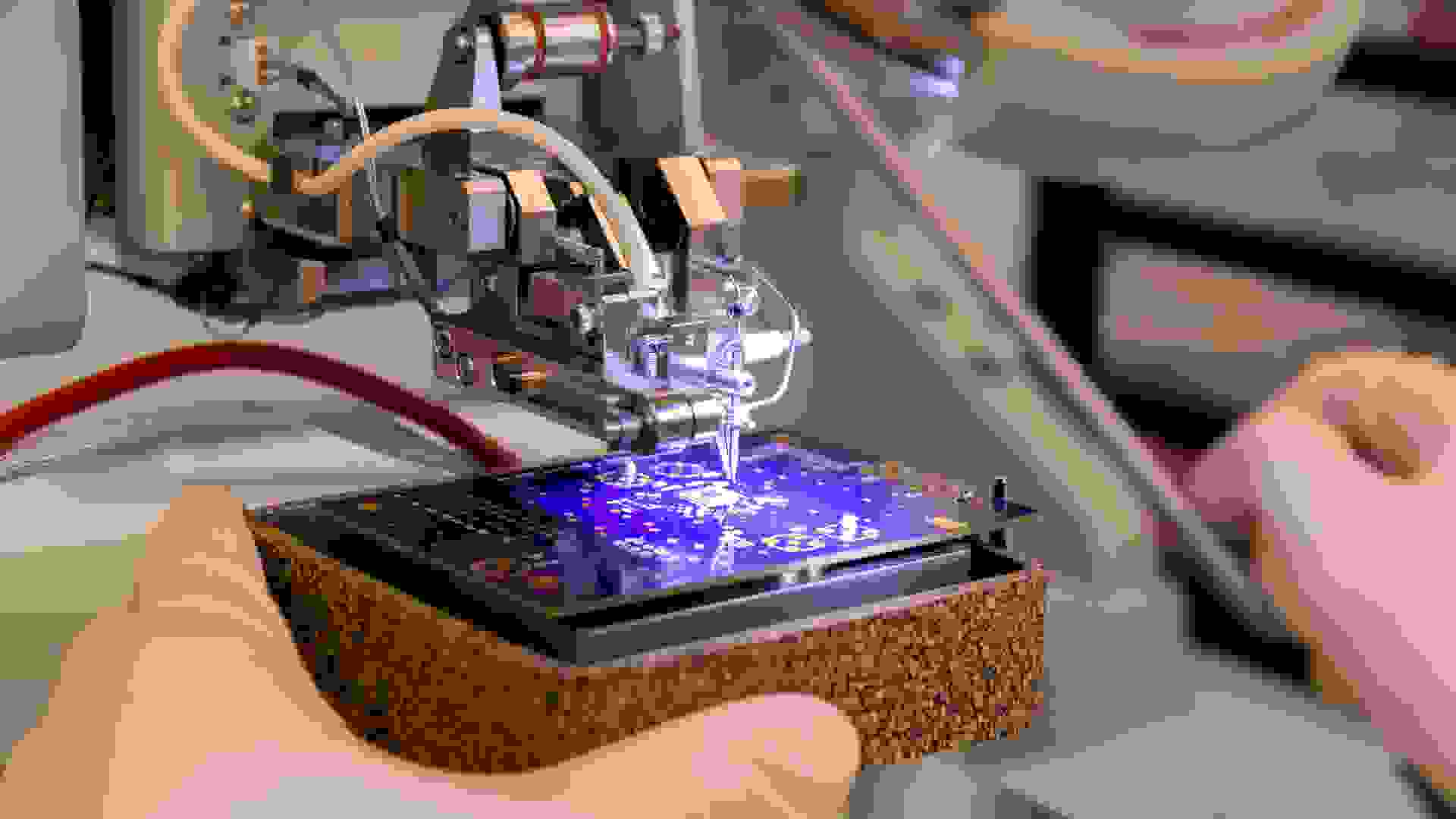 Intel announced today that it would invest more than $20 billion in the construction of two new chip factories near Columbus, Ohio, amid a global chip shortage that many have referred to as…
READ MORE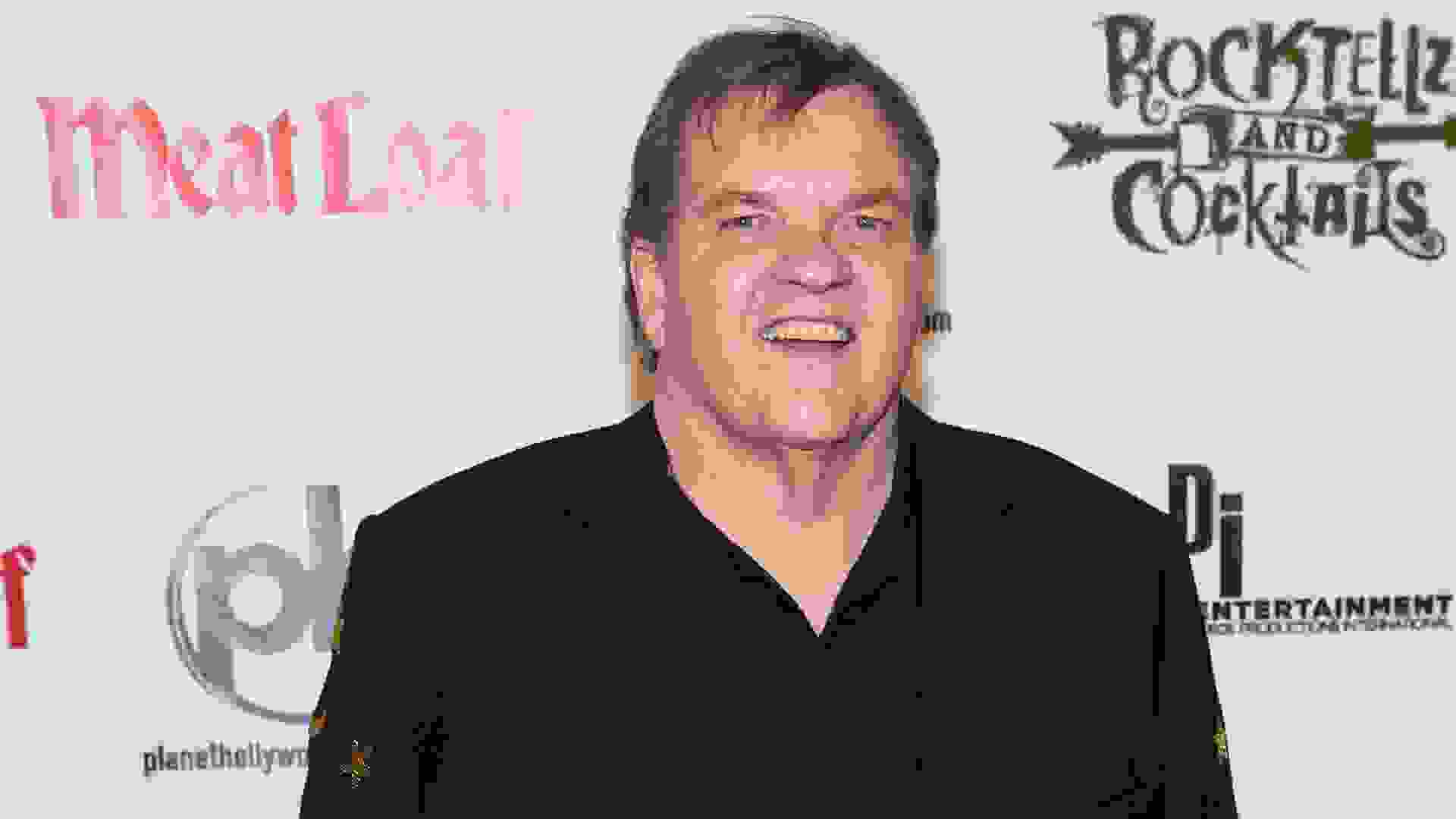 Meat Loaf, an American singer, actor and author who made us laugh as rock n' roller Eddie in "Rocky Horror Picture Show" and cry with his "Bat Out of Hell" rock opera has died at the age of…
READ MORE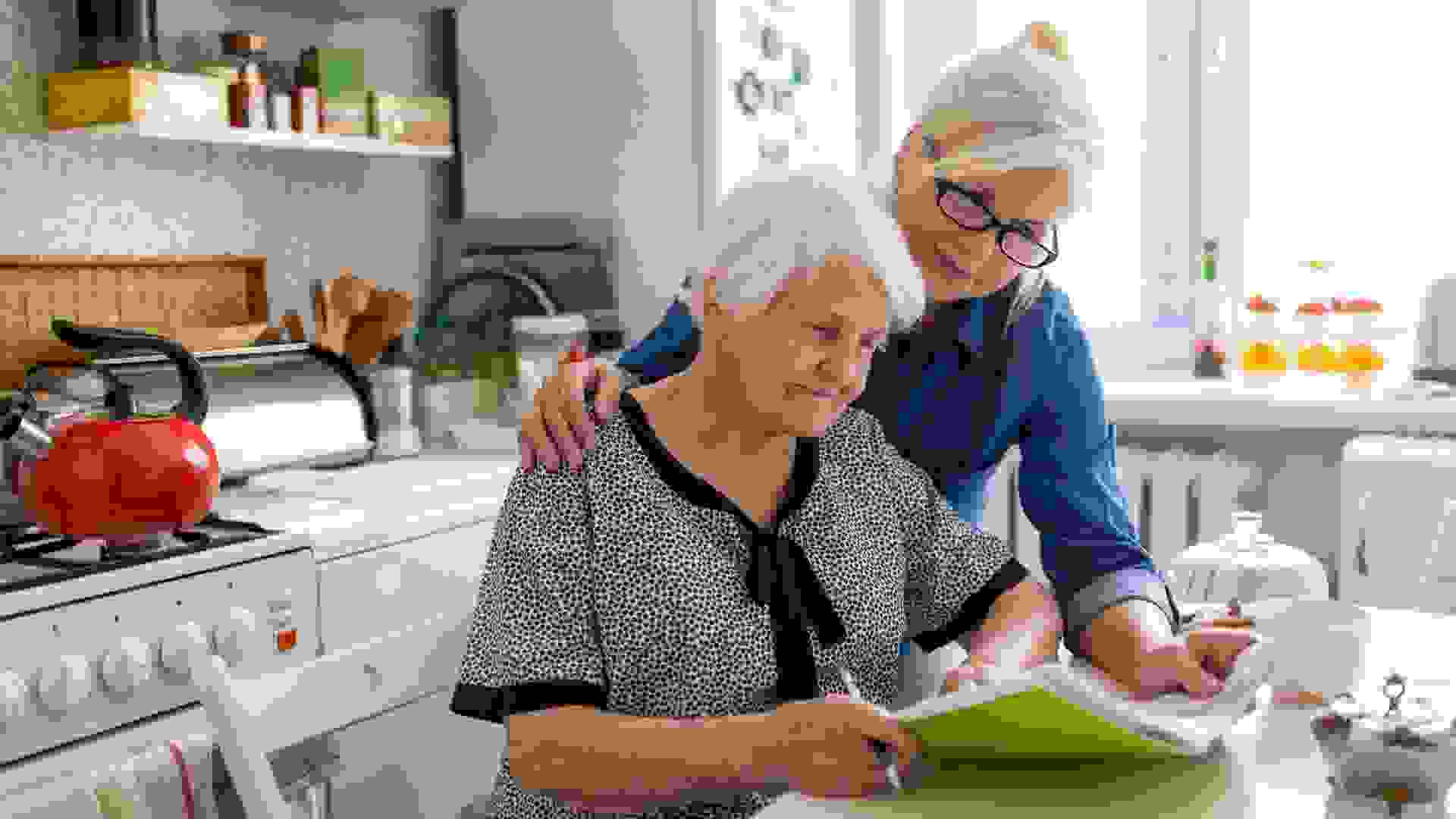 For those who prey on vulnerable seniors by acting as their guardians and using them for their money, a new bill was has been proposed that would make the fraud a lot harder to execute.  See: Your…
READ MORE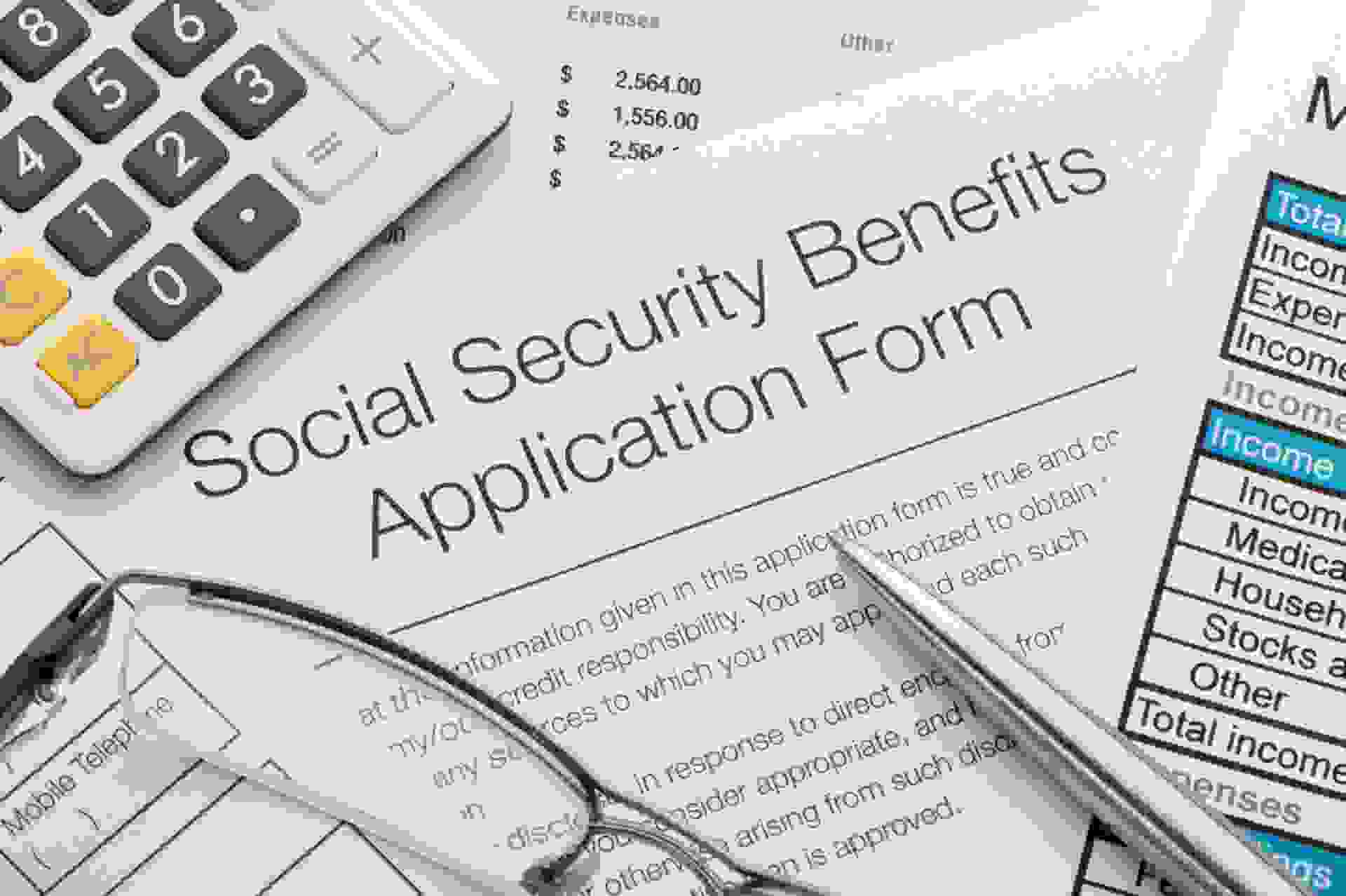 Applying for and obtaining social security benefits can be confusing — but these five can be easily claimed online. Before you register for or use any of the online tools for SSA benefits, you'll…
READ MORE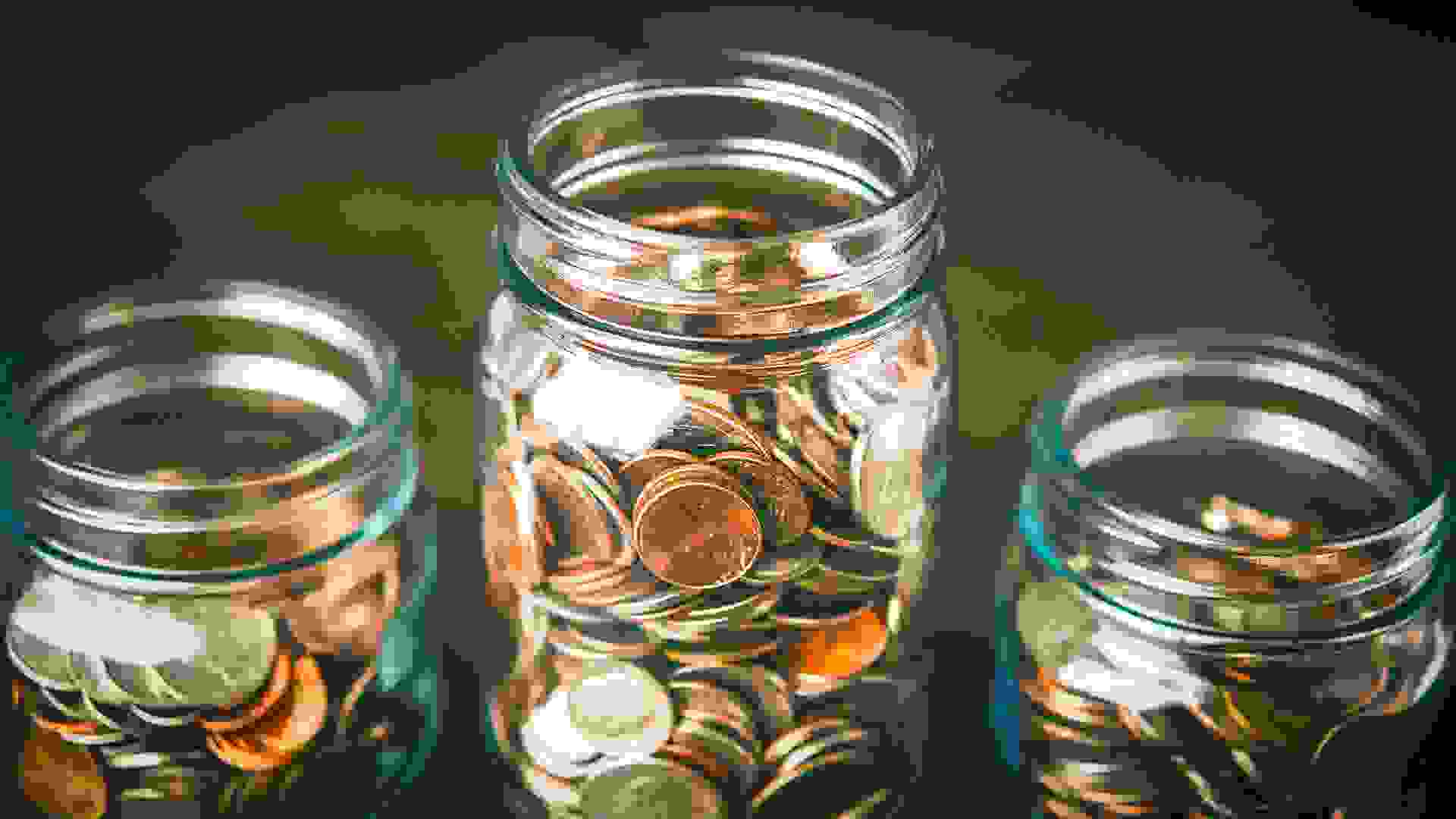 Saving money can be a difficult task for most people to do consistently. Try these challenges to help keep yourself focused and motivated to save now.
READ MORE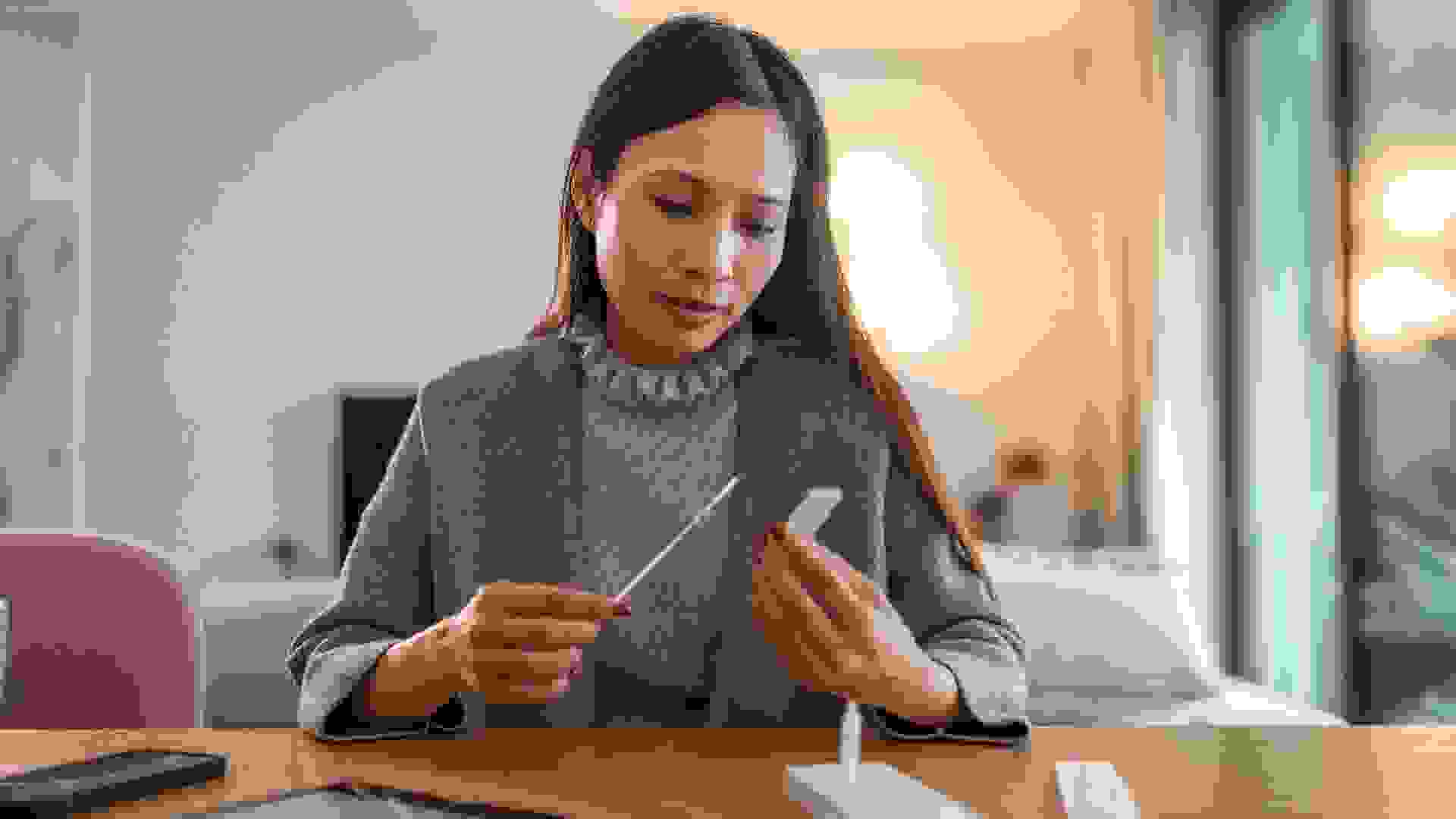 A pair of U.S. lawmakers are urging the Federal Trade Commission to investigate price gouging over COVID-19 tests amid a rise in cases and hospitalizations tied to the Omicron variant. Learn: Are Face…
READ MORE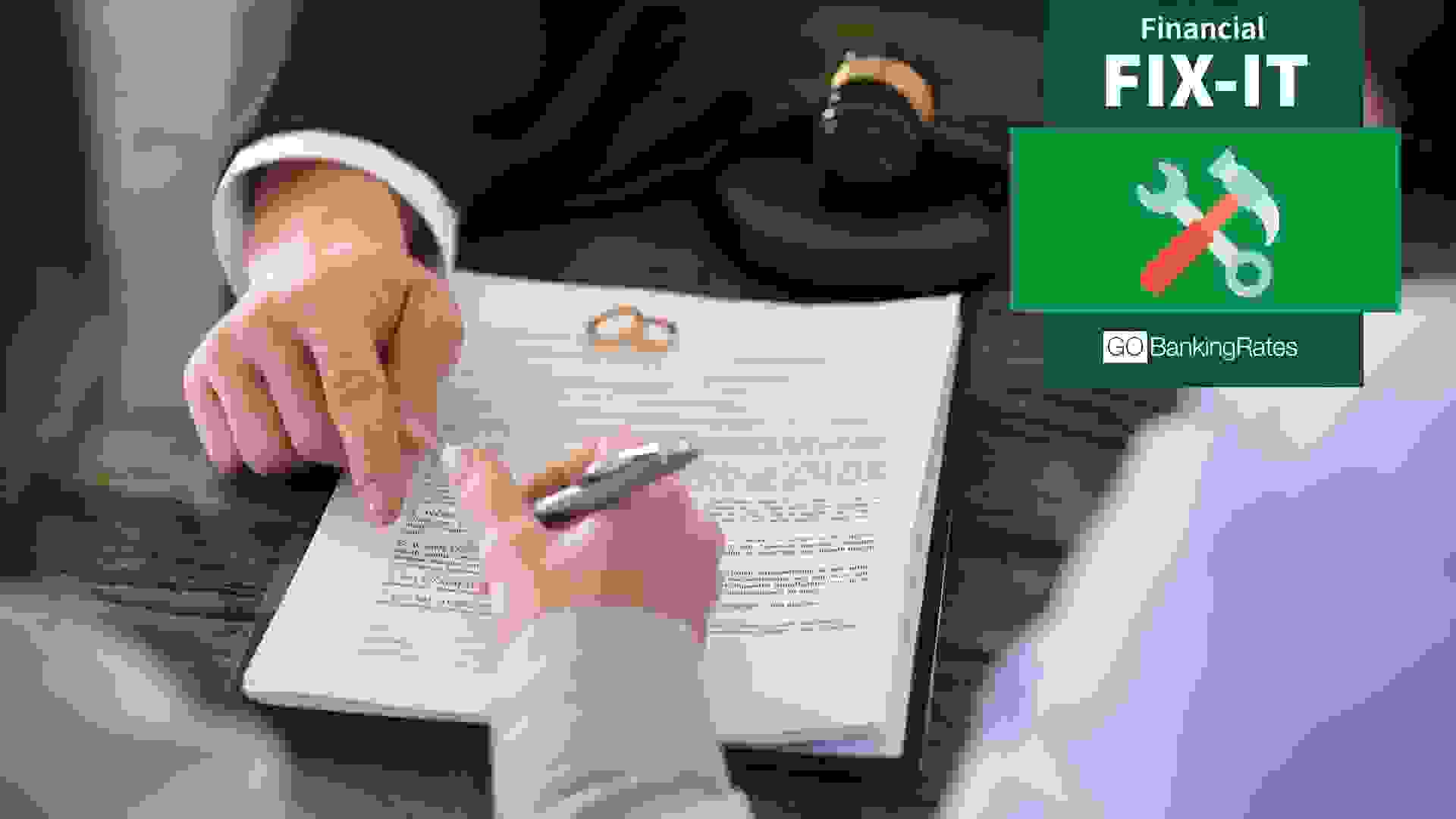 Divorces are rough, and it's not always easy to keep track of important documents during difficult times. The good news is that a divorce certificate is considered a vital record that can easily be…
READ MORE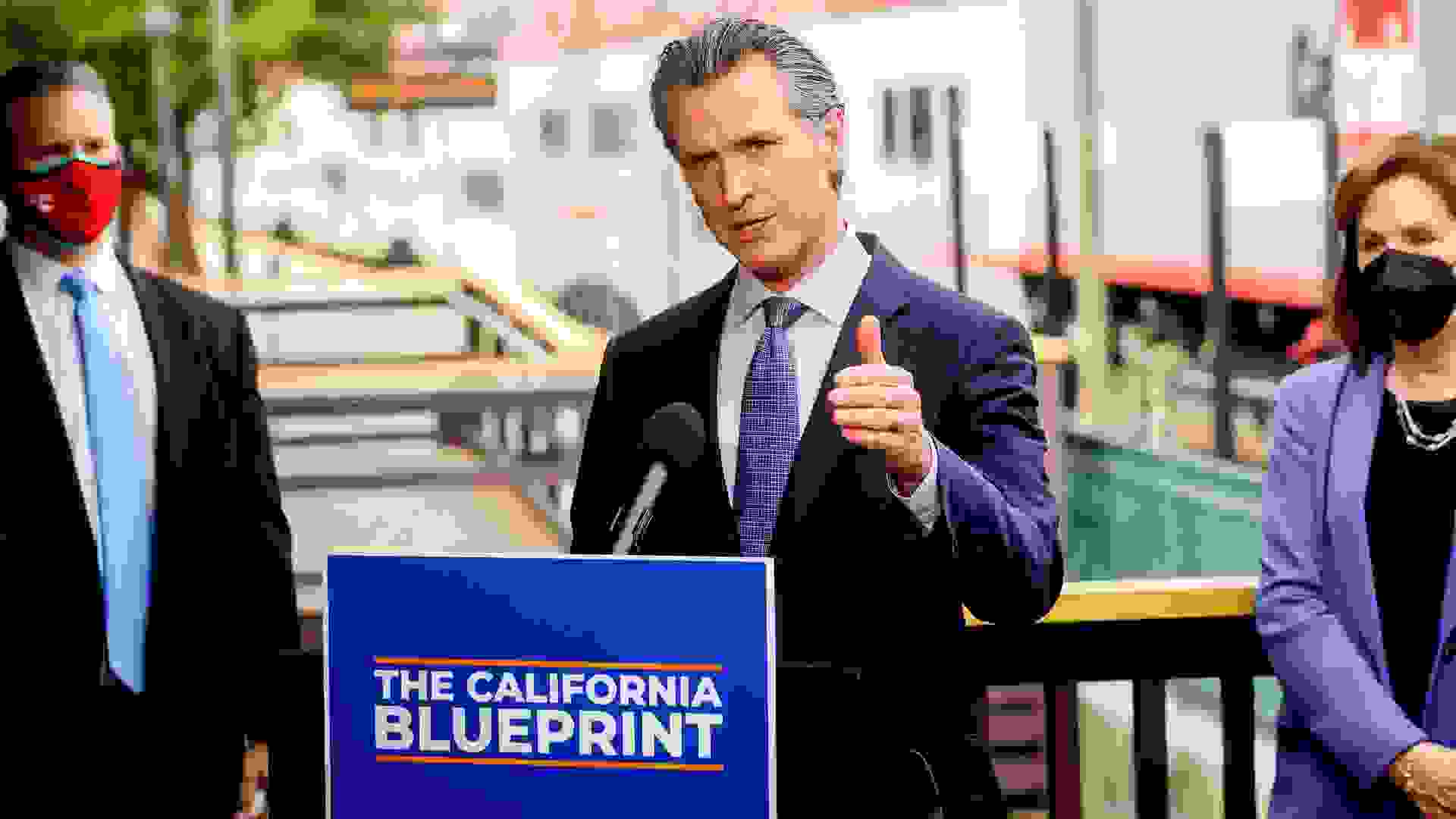 A group of Democratic lawmakers in California recently introduced a sweeping, single-payer healthcare plan for all state residents that would be the first of its kind in the nation. The legislation,…
READ MORE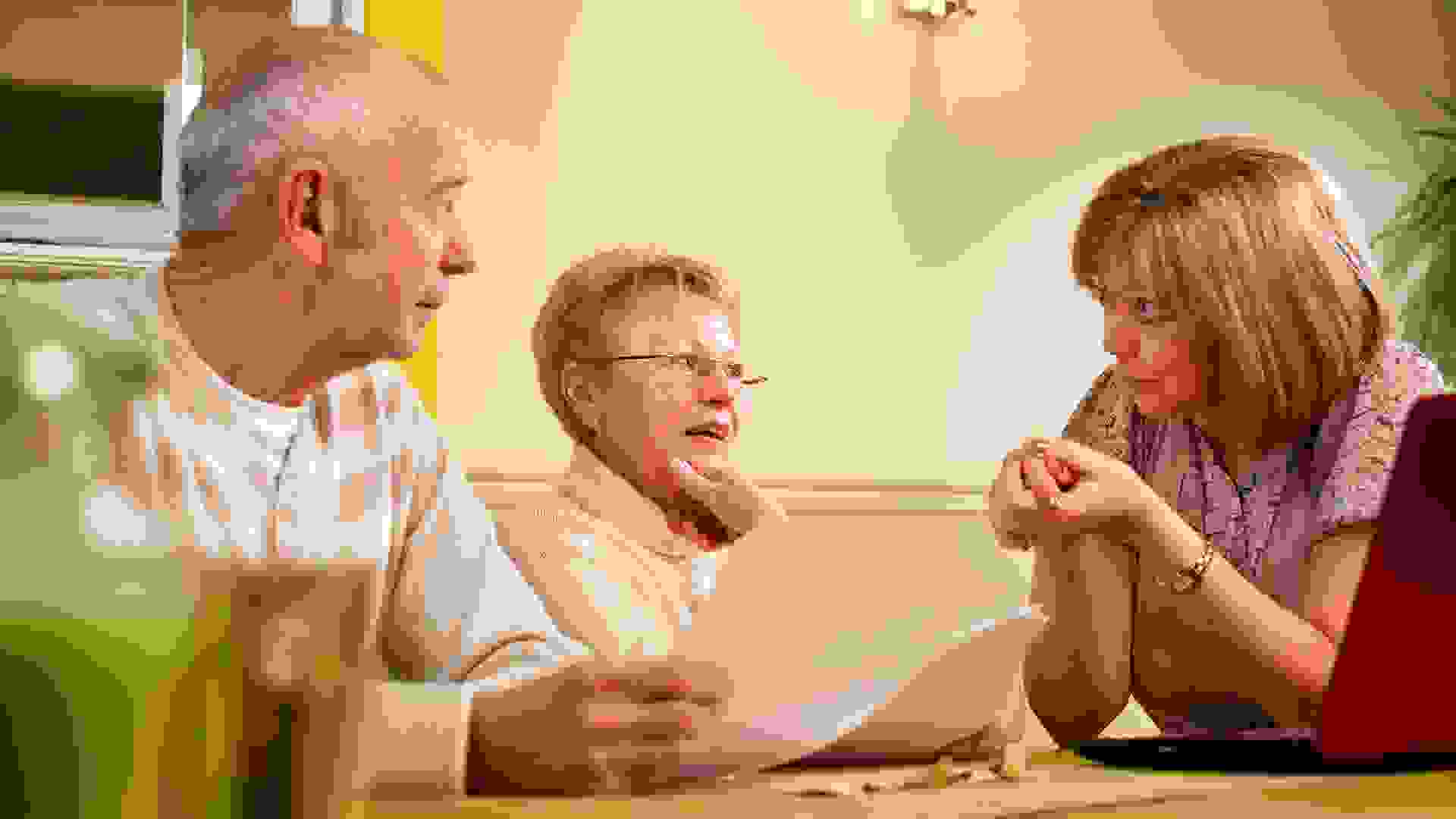 The question of how to squeeze extra money out of a fixed income budget has long perplexed both advisors and their retiree clients. The answer is of course not simple, but most people fall into one of…
READ MORE
If that trip to the grocery store or big box retailer starts feeling even more expensive soon, you aren't imagining it. Procter & Gamble, manufacturer of cleaning products, household goods, and…
READ MORE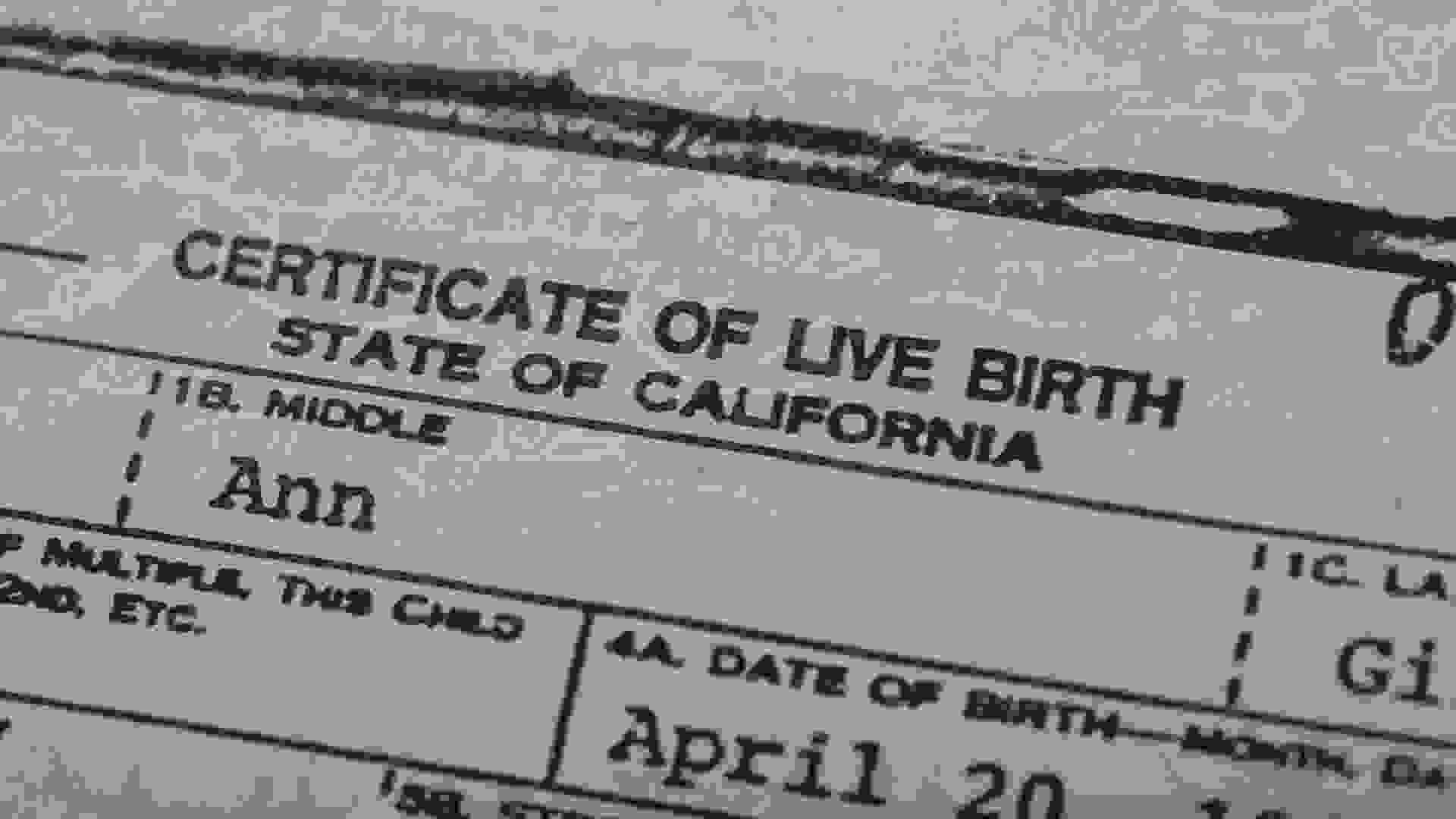 For many people, birth certificates are either tightly stowed away somewhere in mom's basement or are a document we saw once 15 years ago – and haven't since. See: Every Document You Need To Defend…
READ MORE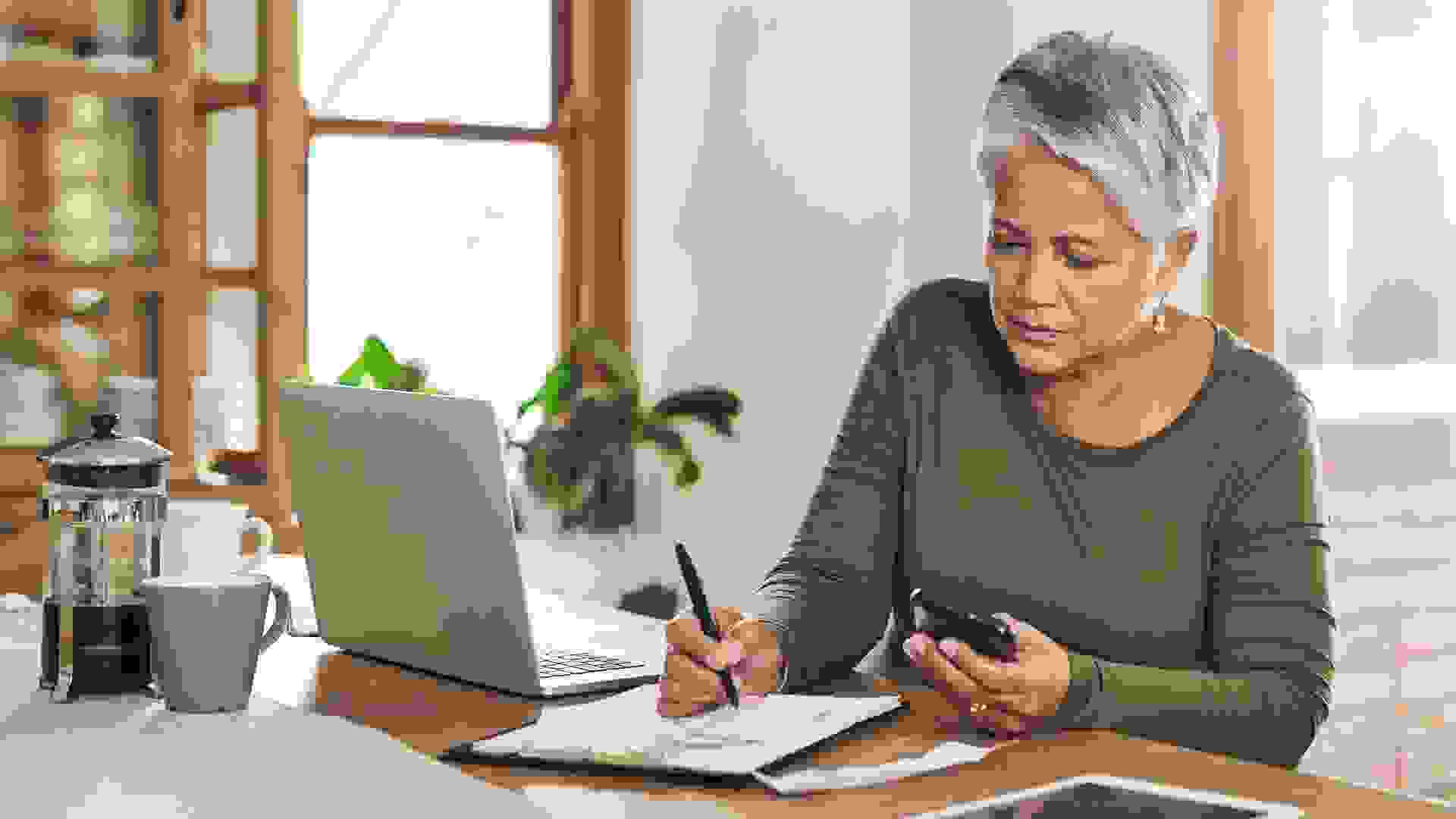 Freelancers make up roughly 36% of the U.S. workforce, according to statistics from FinancesOnline.com. In 2020, 59 million Americans freelanced, and the FinancesOnline report said it forecasts that…
READ MORE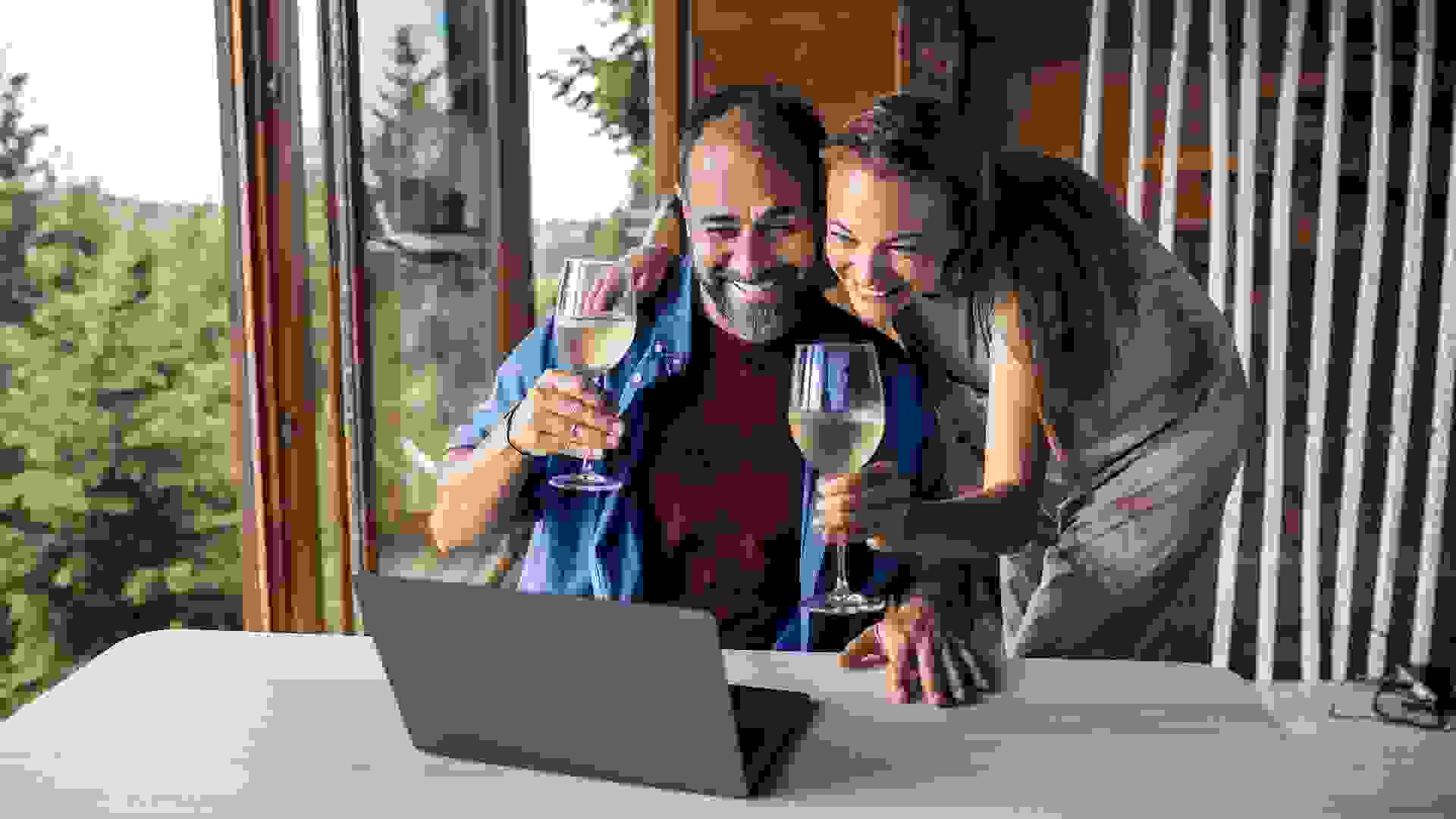 Pandemic-related restrictions and closures hurt most businesses during the initial spread of COVID-19, but while many industries are now on the path to recovery, the wine business has been on the…
READ MORE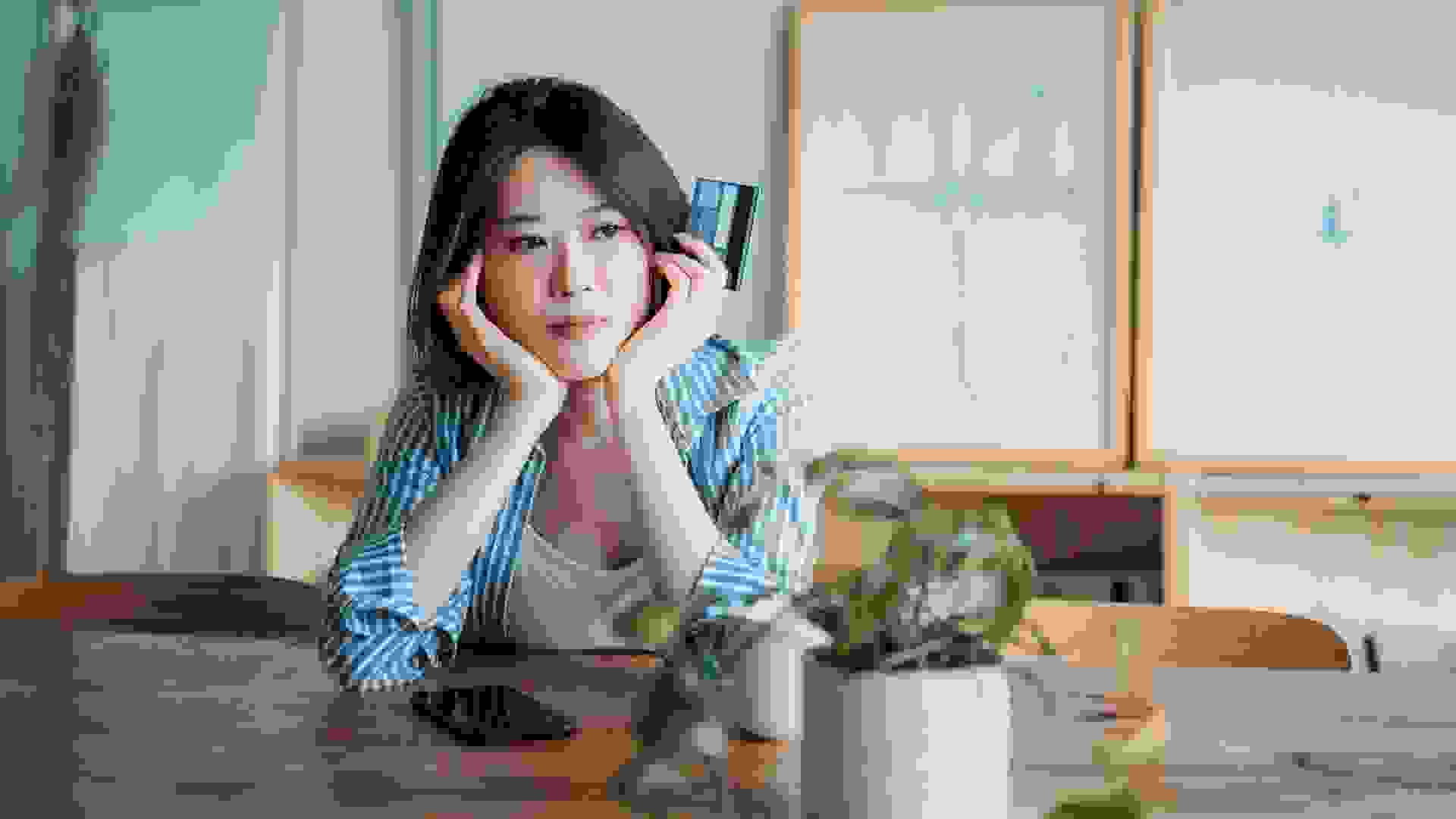 In addition to rising prices at the grocery store and at big box retailers, Americans can expect to pay even more if they purchase goods and services with a credit card and carry a balance. Wall…
READ MORE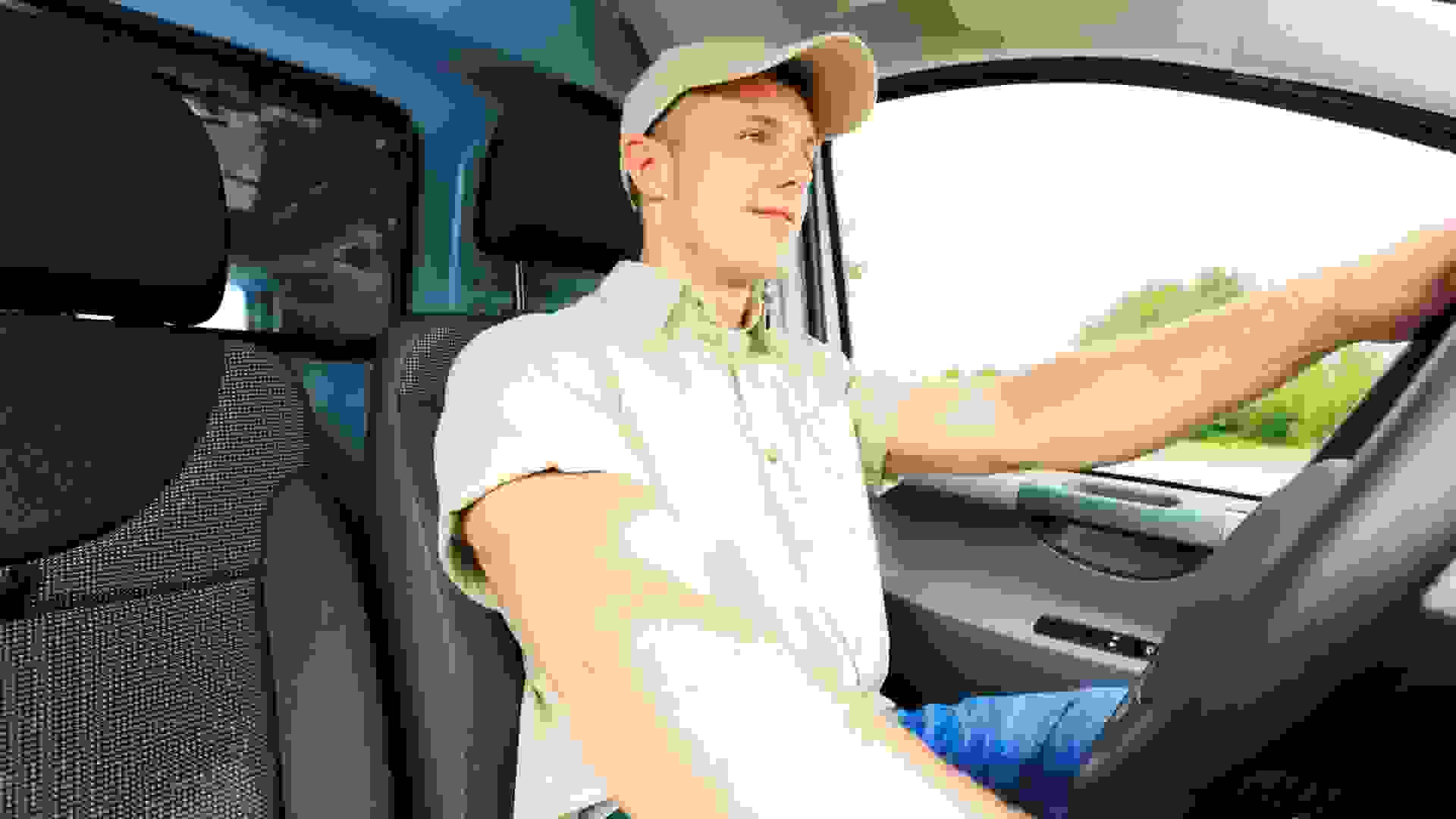 If you're an American teenager and you want to hit the road, here's your chance — and you can even get paid for it. Thank the federal government, which is moving ahead with plans to let teens drive…
READ MORE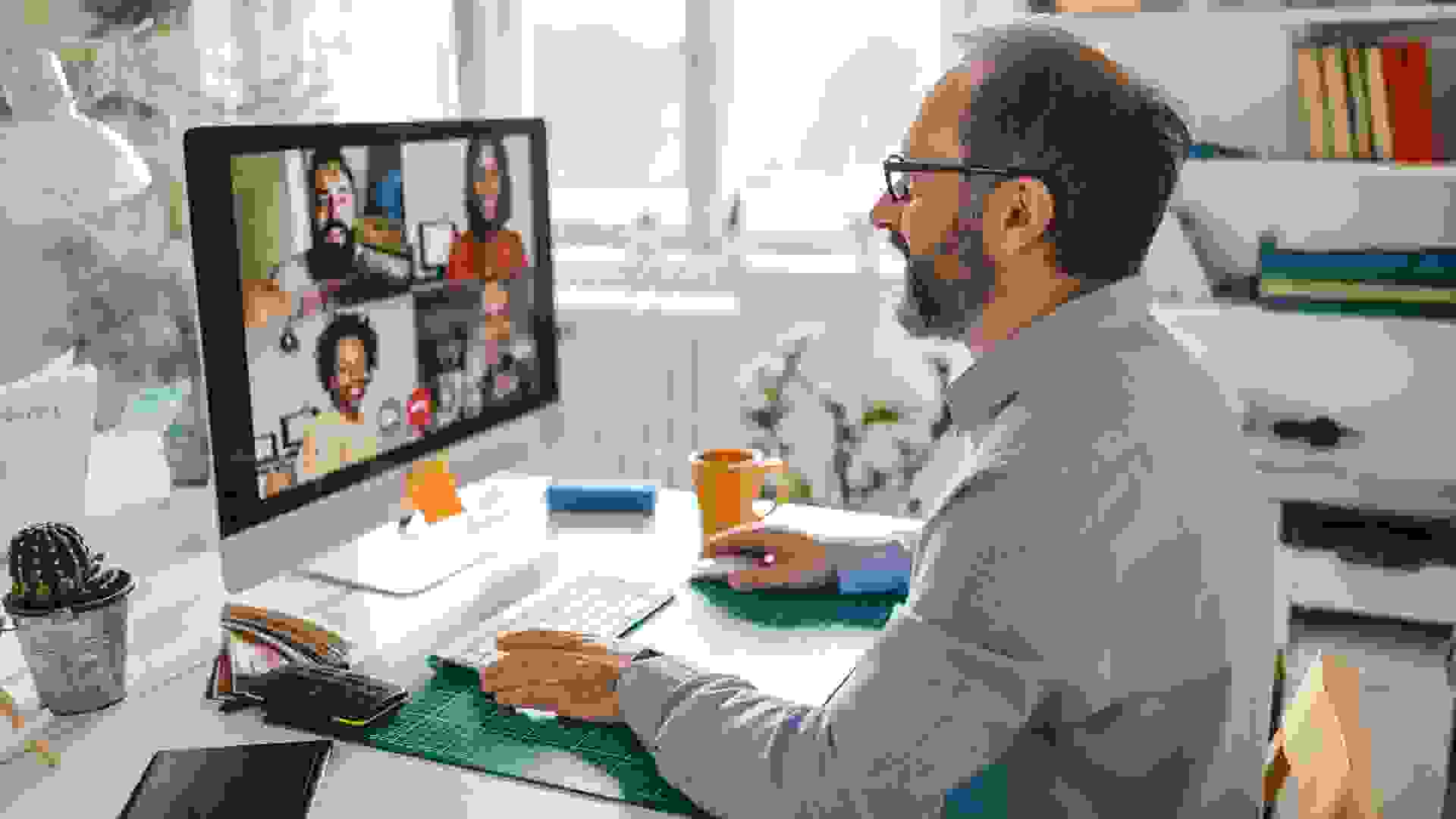 The COVID-19 pandemic might one day come to an end (hopefully), but remote working arrangements that gained favor in 2020 and 2021 due to the pandemic won't, according to new business-related surveys…
READ MORE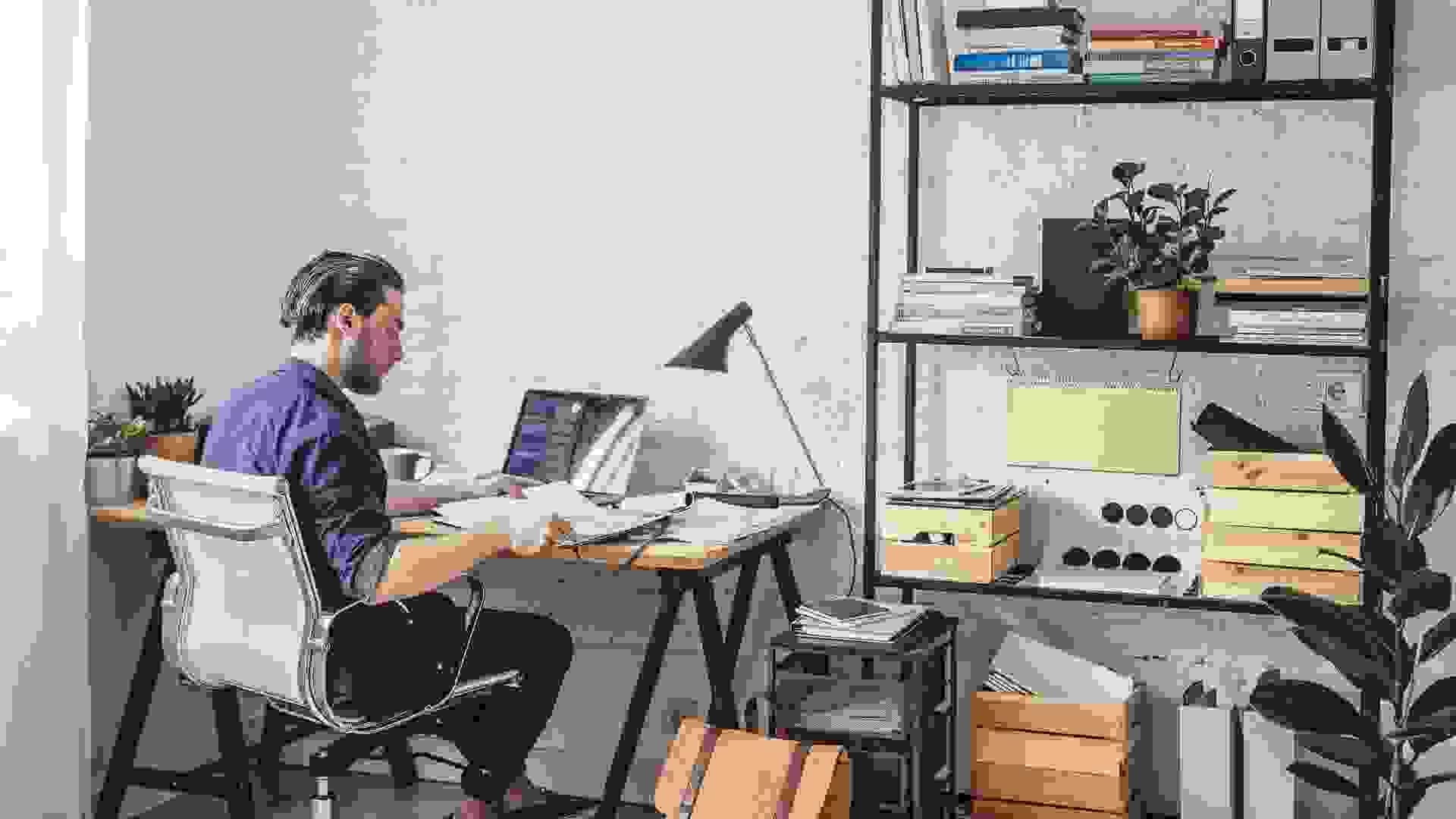 If you're self-employed and use part of your home for business purposes, you may be able to deduct certain related expenses. To claim the home office deduction on your 2021 tax return, the IRS says…
READ MORE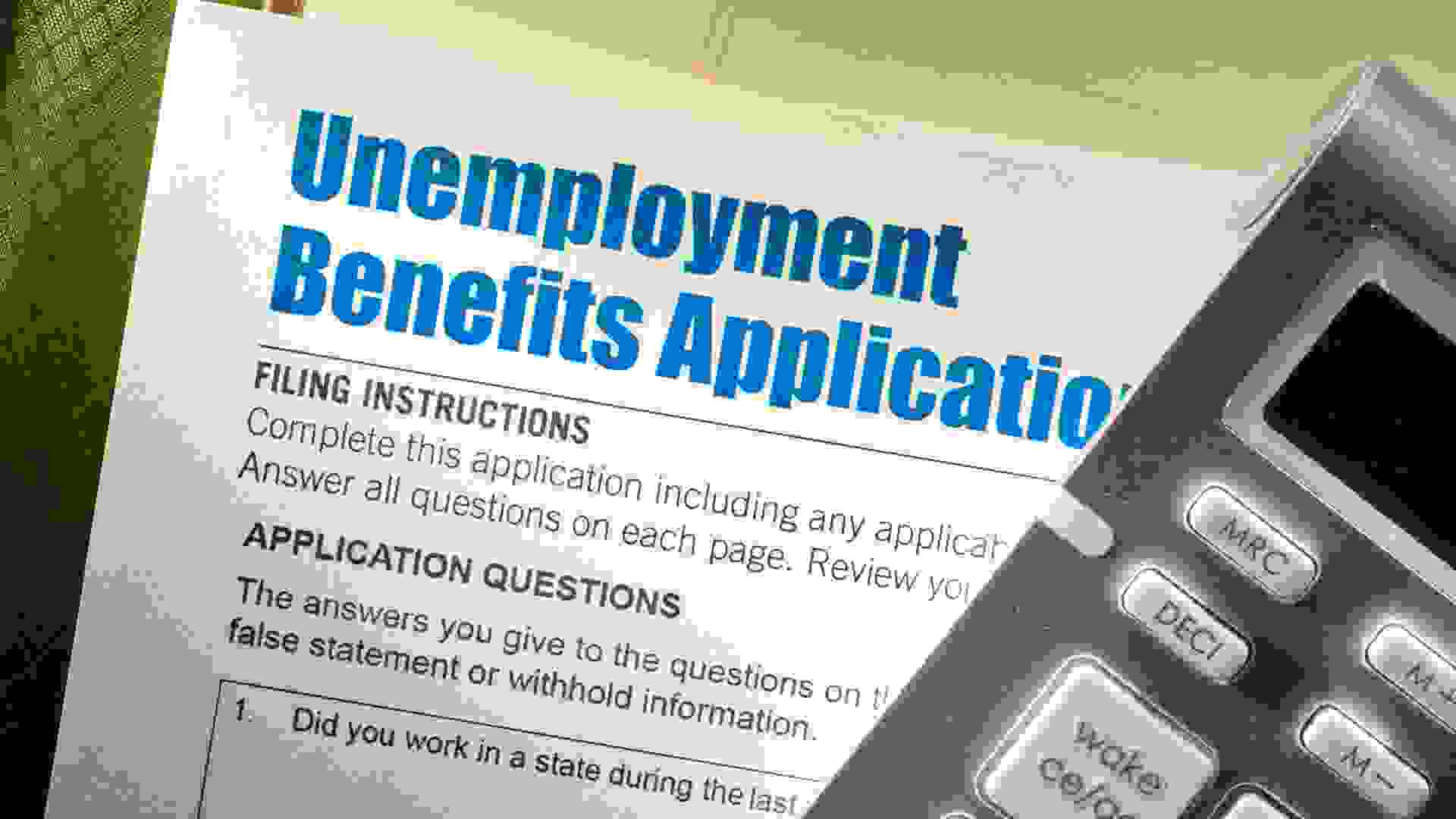 In the week ending Jan. 15, jobless claims shot up by 55,000 from the previous week's revised level to 286,000. This is the highest unemployment insurance claims rate since October. The filings came…
READ MORE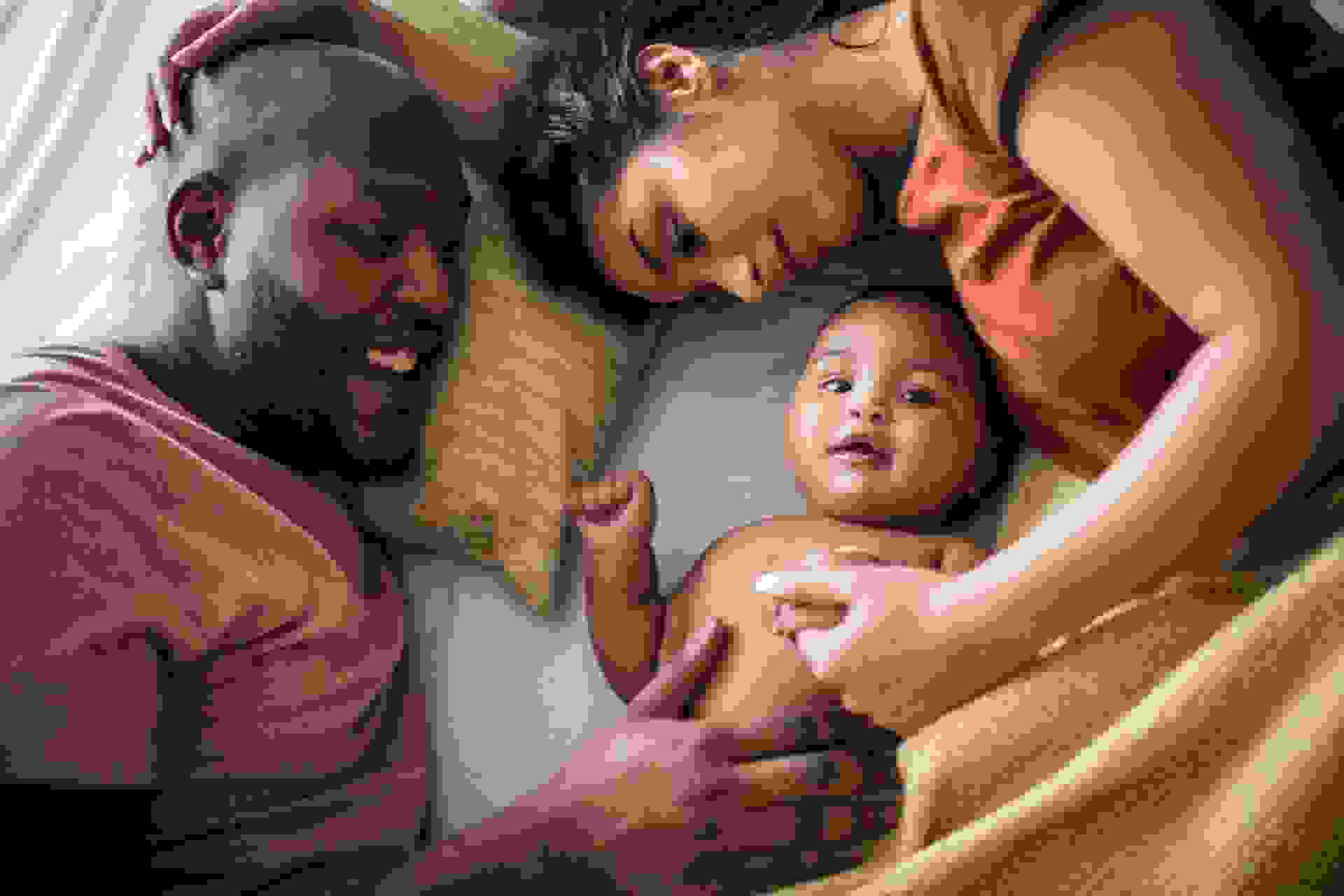 The American Rescue Plan increased the child tax credit for millions of American families. However, the end of the advance monthly payments could cause the U.S. child poverty rate to jump 17% this…
READ MORE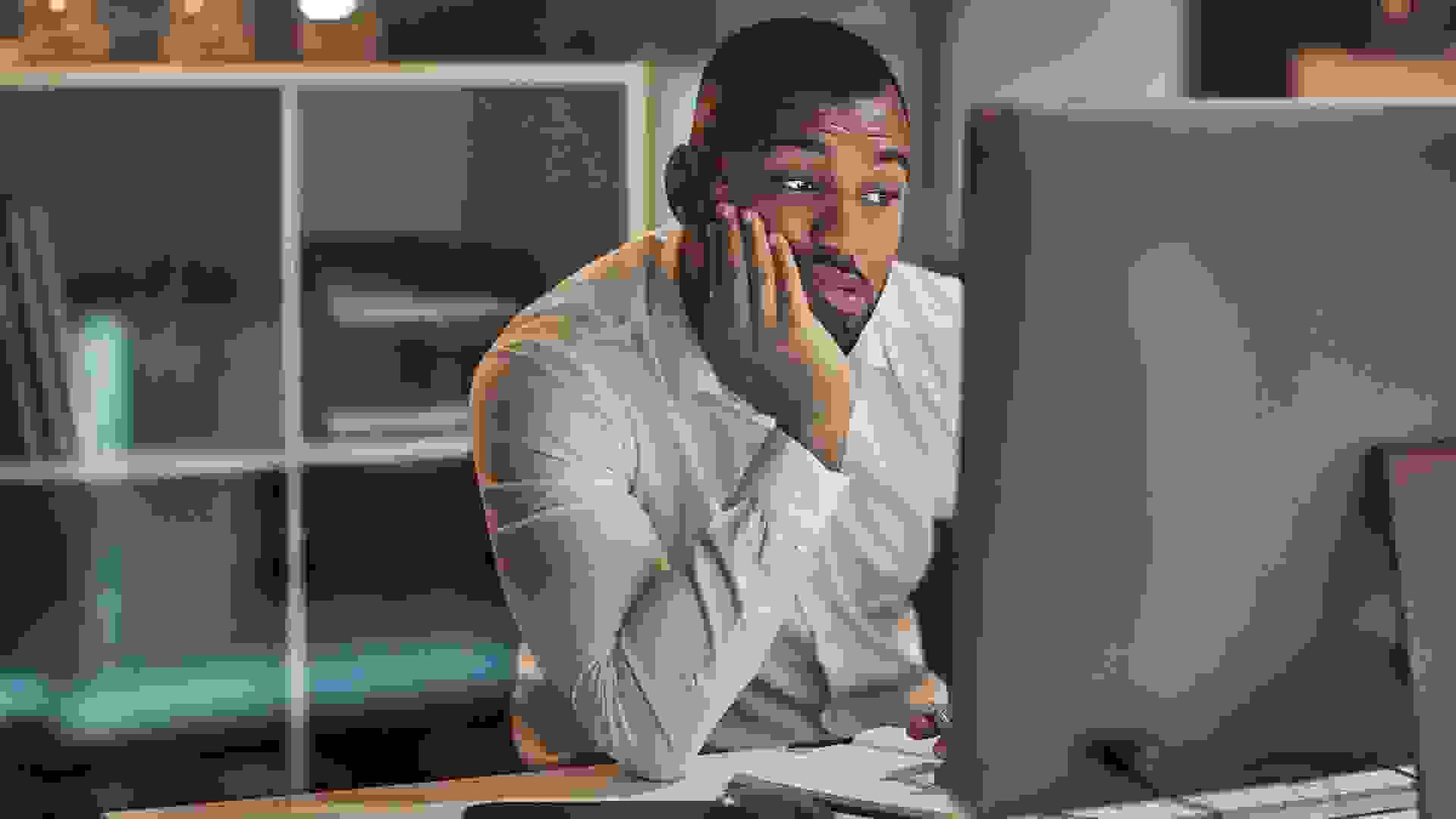 Is Cathie Wood's ARKK ETF a sinking ship?
READ MORE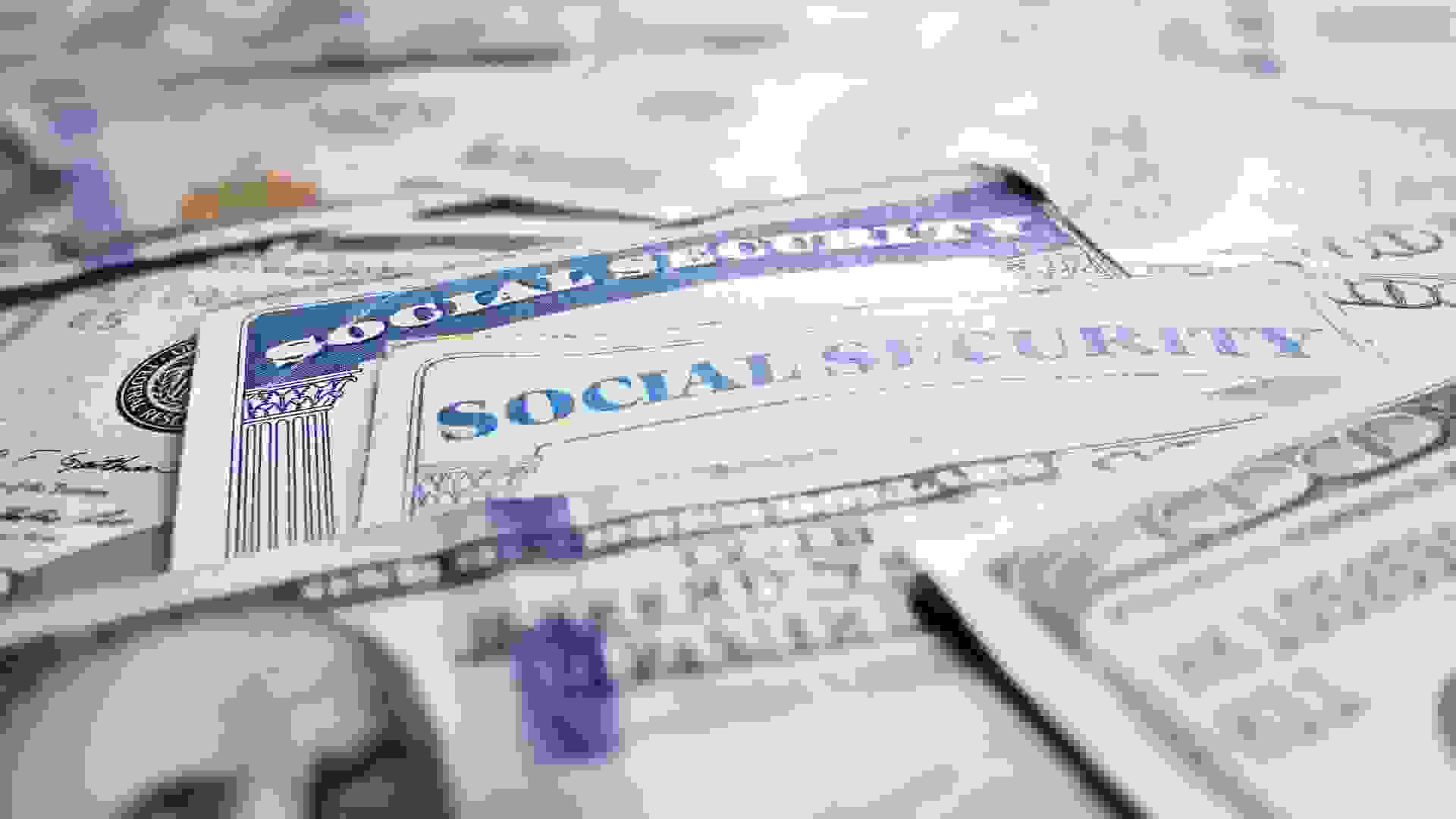 If you have ever received extra money in your monthly Social Security check, you can now repay that amount online. Called an "overpayment" this is when the Social Security Administration simply…
READ MORE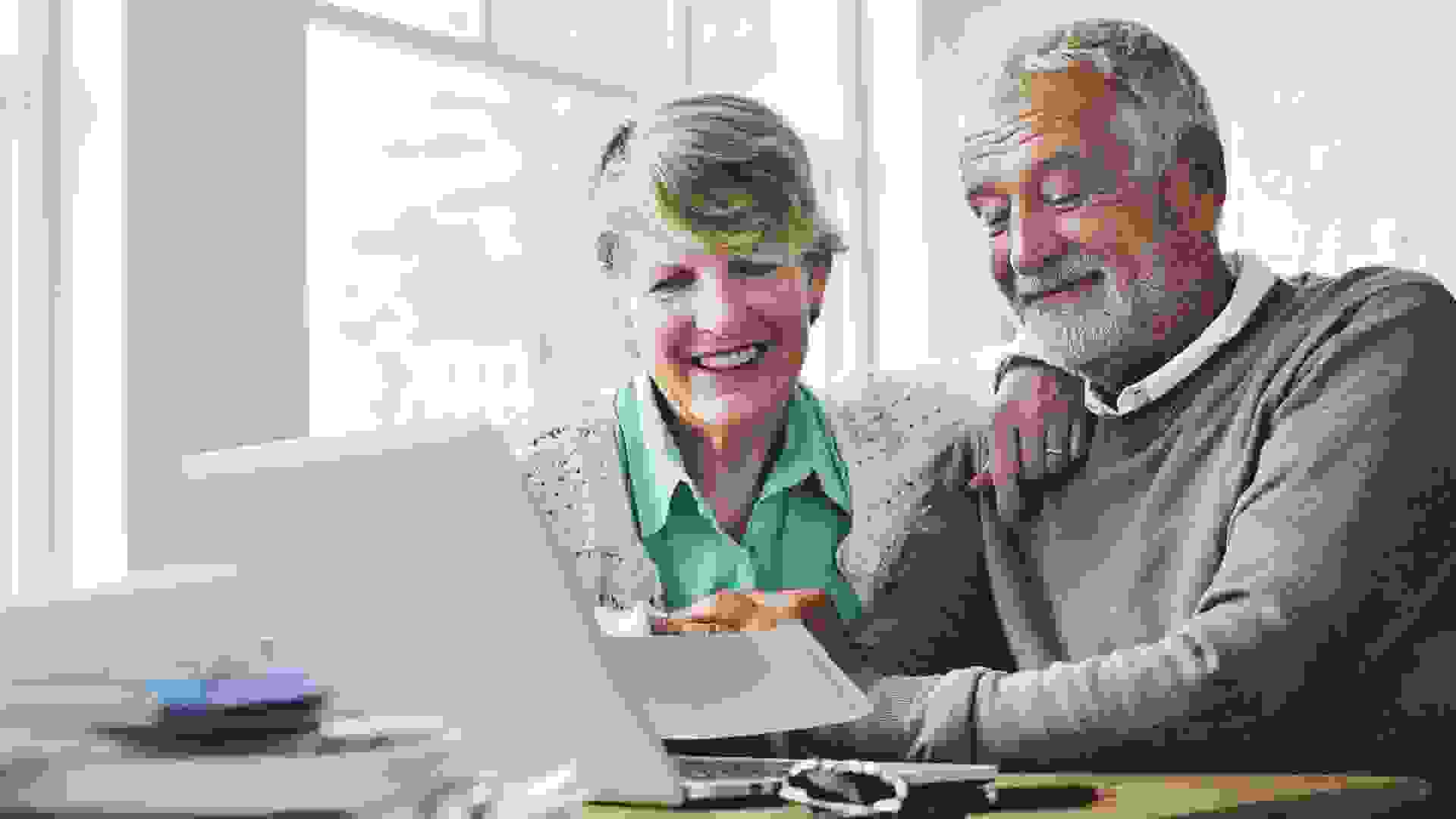 According to the Social Security Administration, more than 60 million people depend on Social Security benefits for either part, or all, of their income during retirement. Regardless of how much one…
READ MORE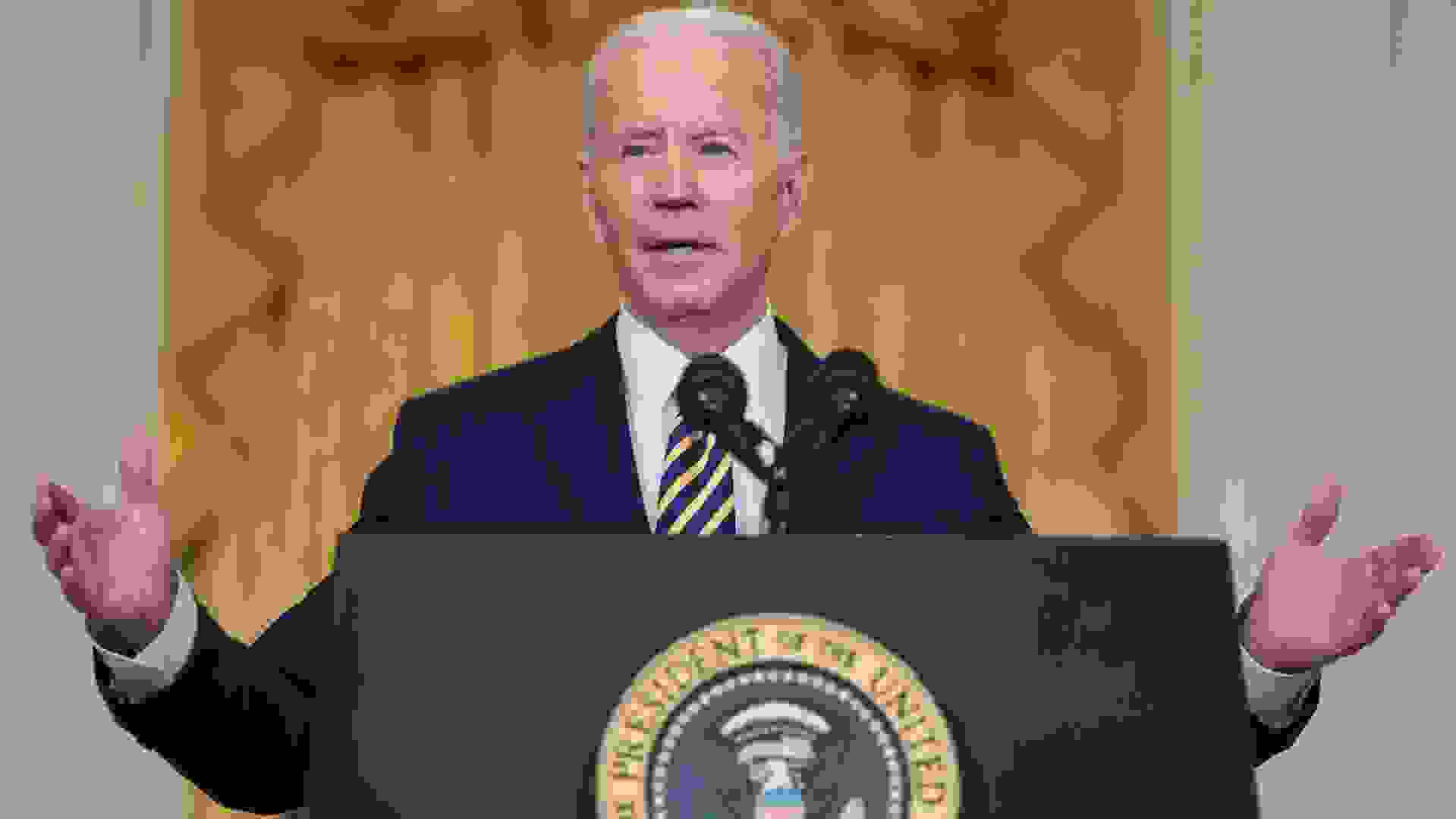 During a press conference on Wednesday, Jan. 19, President Joe Biden said that in order to pass any portion of his Build Back Better plan the social spending bill will need to be broken down. See:…
READ MORE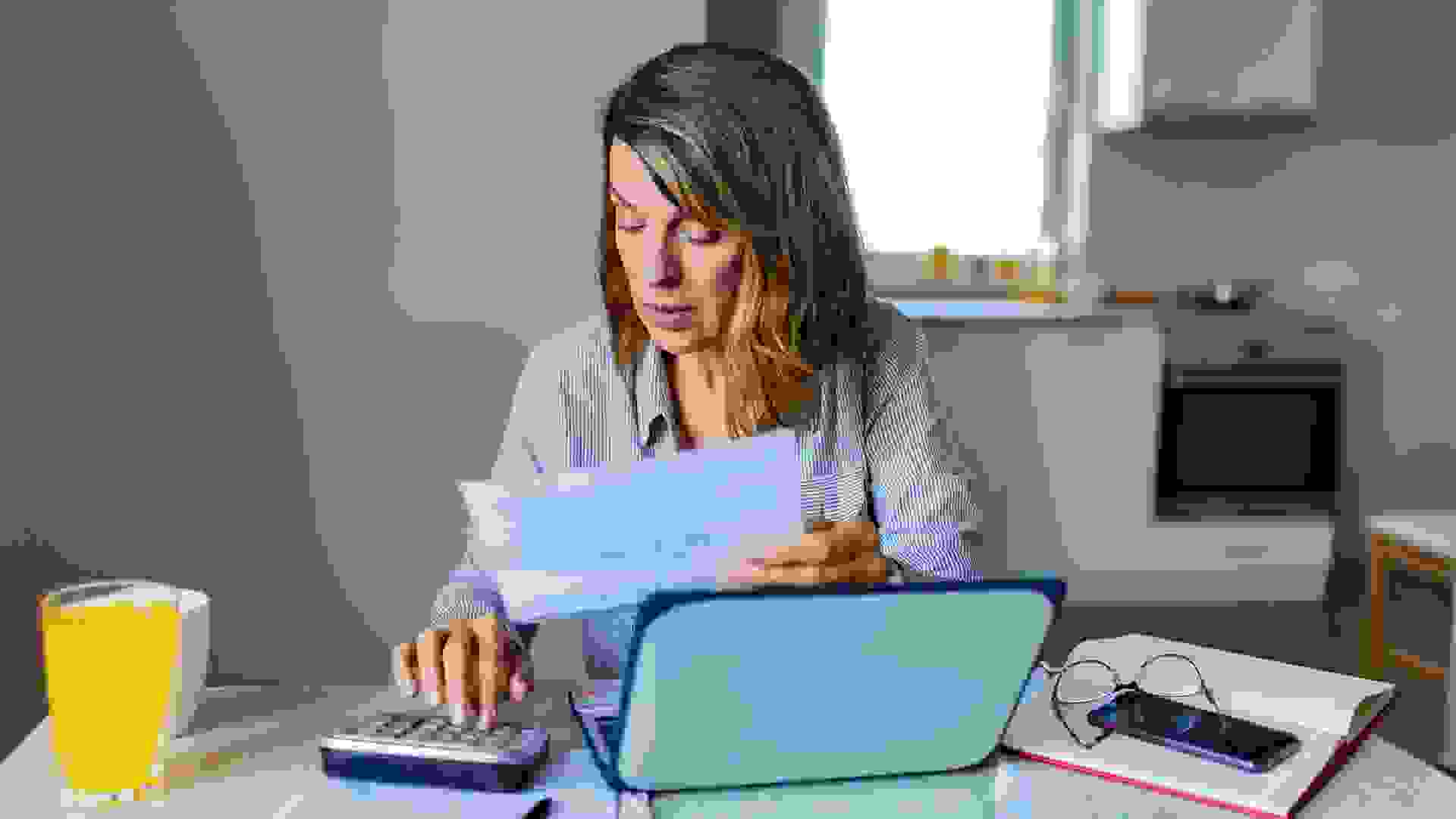 Social Security is getting a big change this year — in fact, the largest one in almost four decades. See: Social Security Payment Schedule 2022 — What Dates to Watch Out ForFind: How To Refinance a…
READ MORE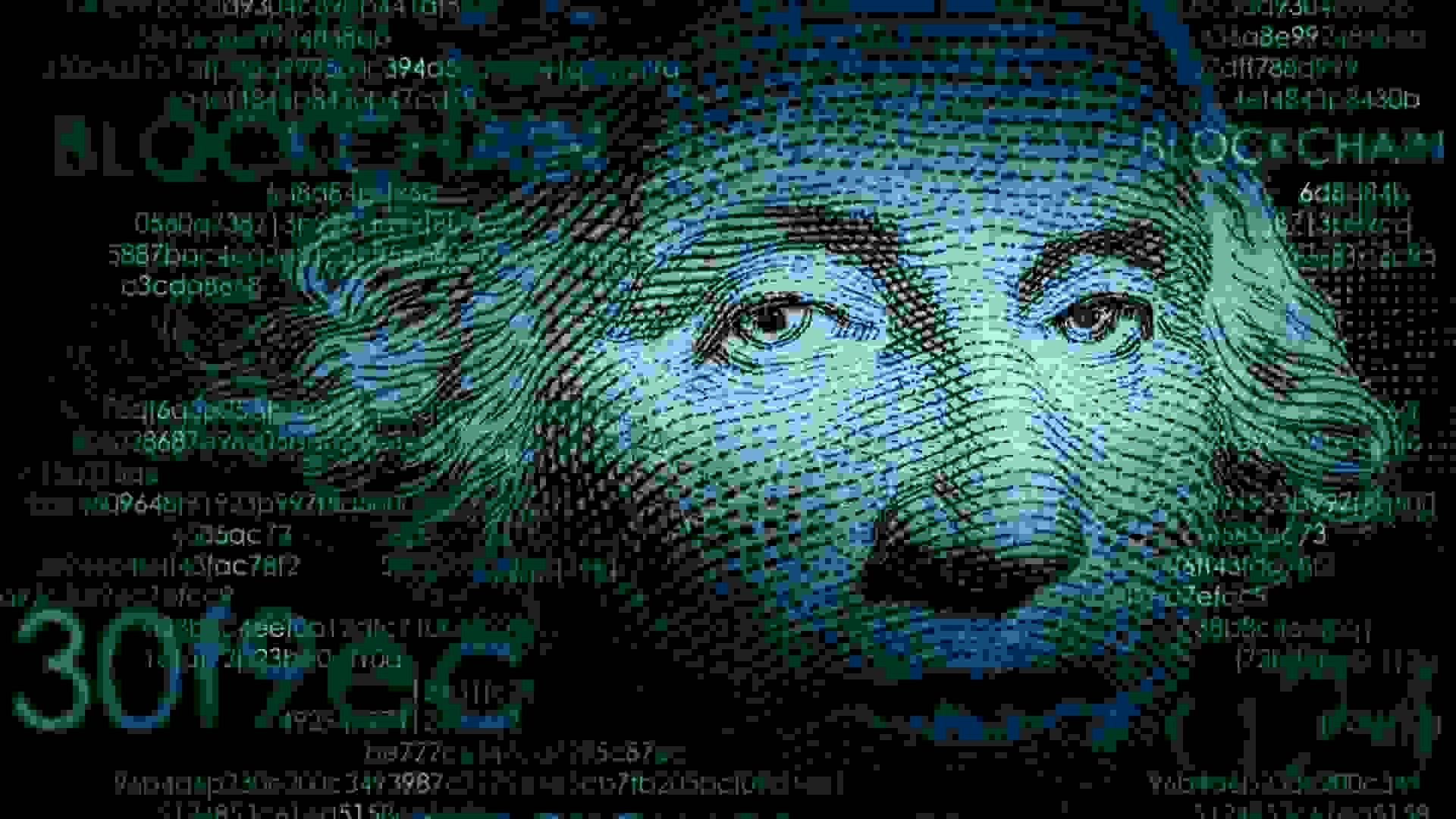 Tether (USDT) is the most popular stablecoin cryptocurrency. It is a rapidly growing crypto that has a huge upside. Find out here if you should invest now.
READ MORE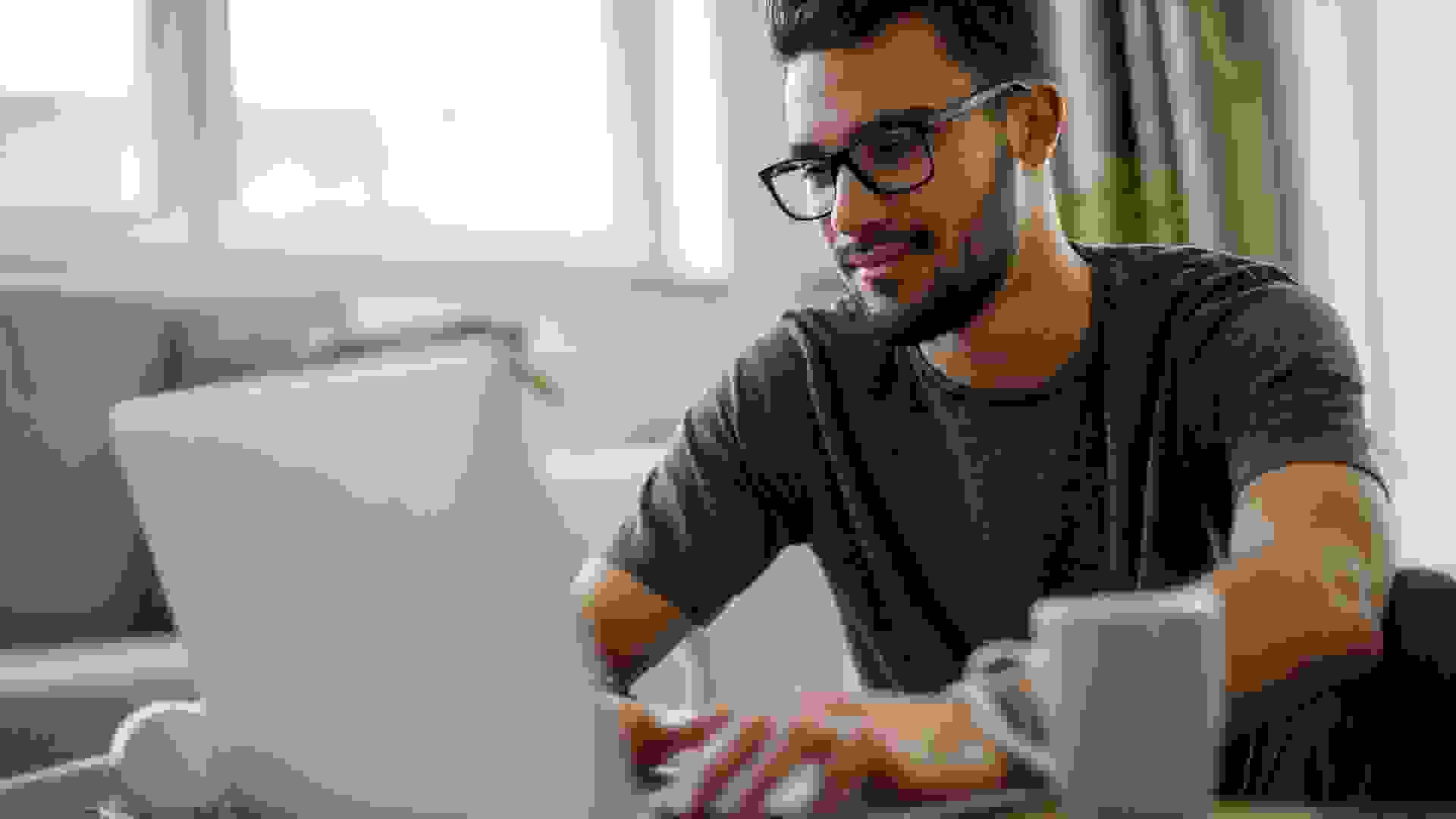 Polkadot is an up-and-coming player in the world of cryptocurrency. But is it worth investing in? Here are the potential risks and benefits you should consider.
READ MORE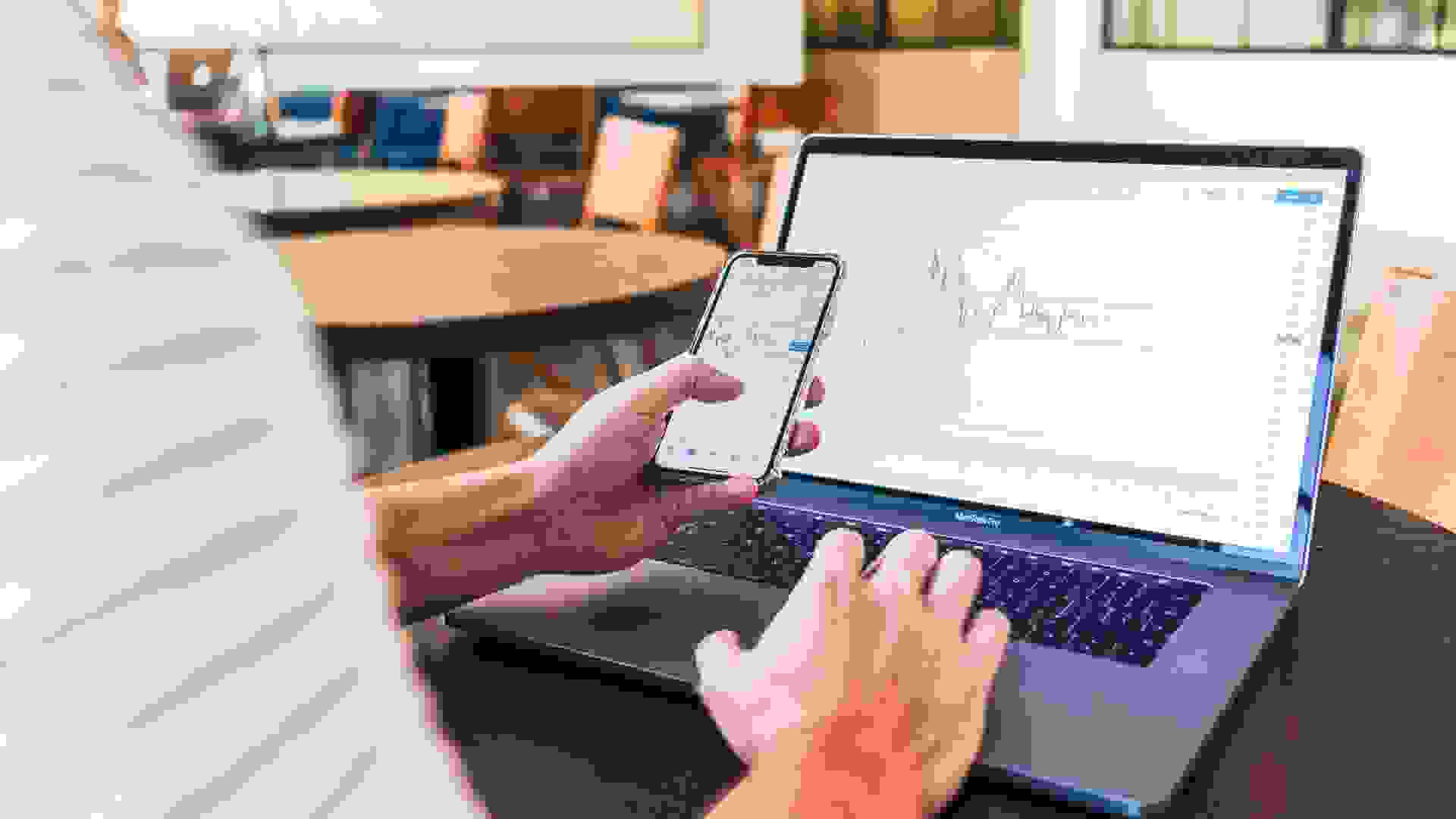 SafeMoon is one of the latest cryptos to hit the market and has generated much buzz among investors with rising prices. Learn whether it's a good investment.
READ MORE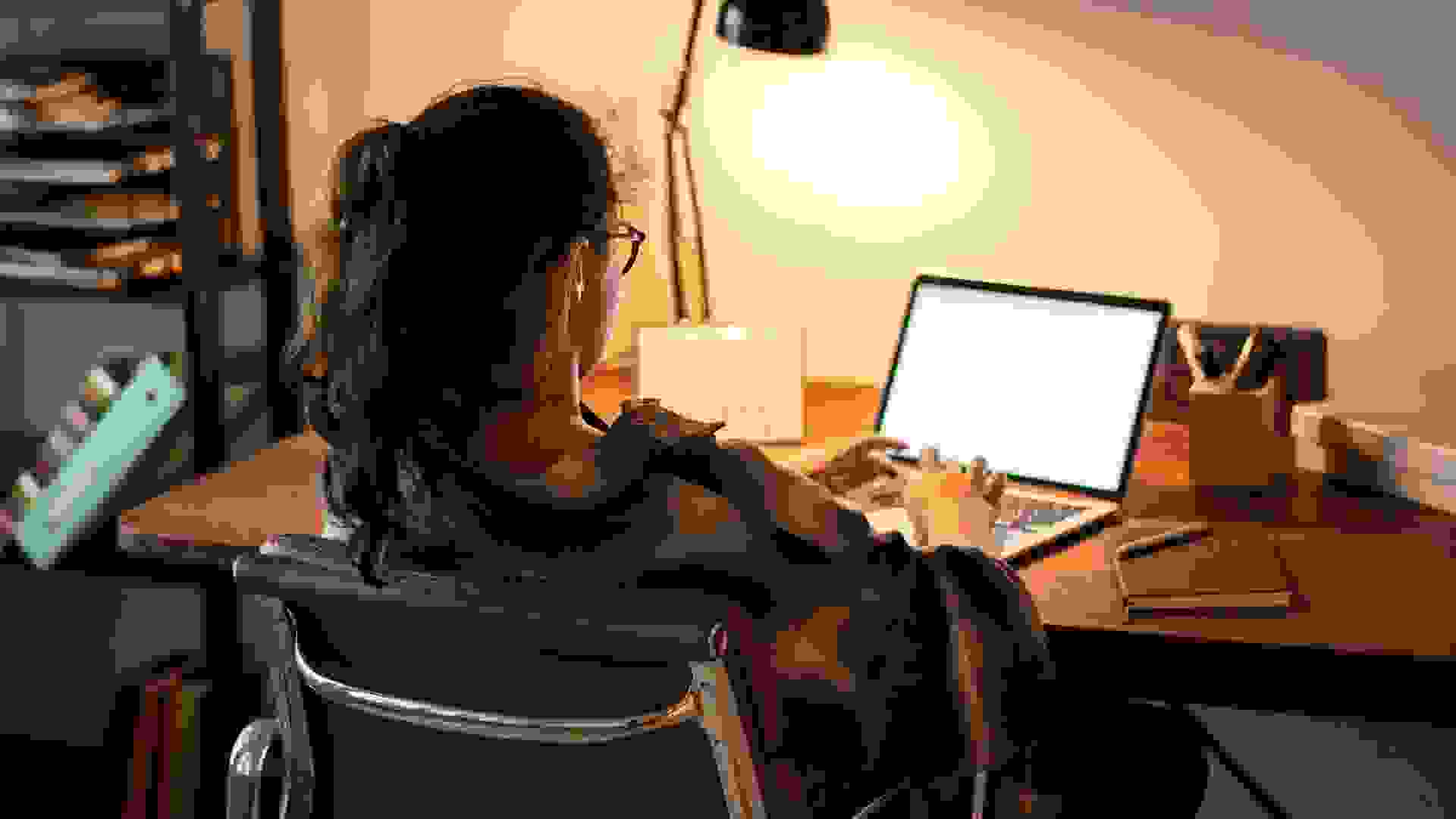 If this is your first time doing taxes, the process can seem a bit daunting. Whether you're a recent college graduate or you just took your first job, it's natural to be concerned about how to do it…
READ MORE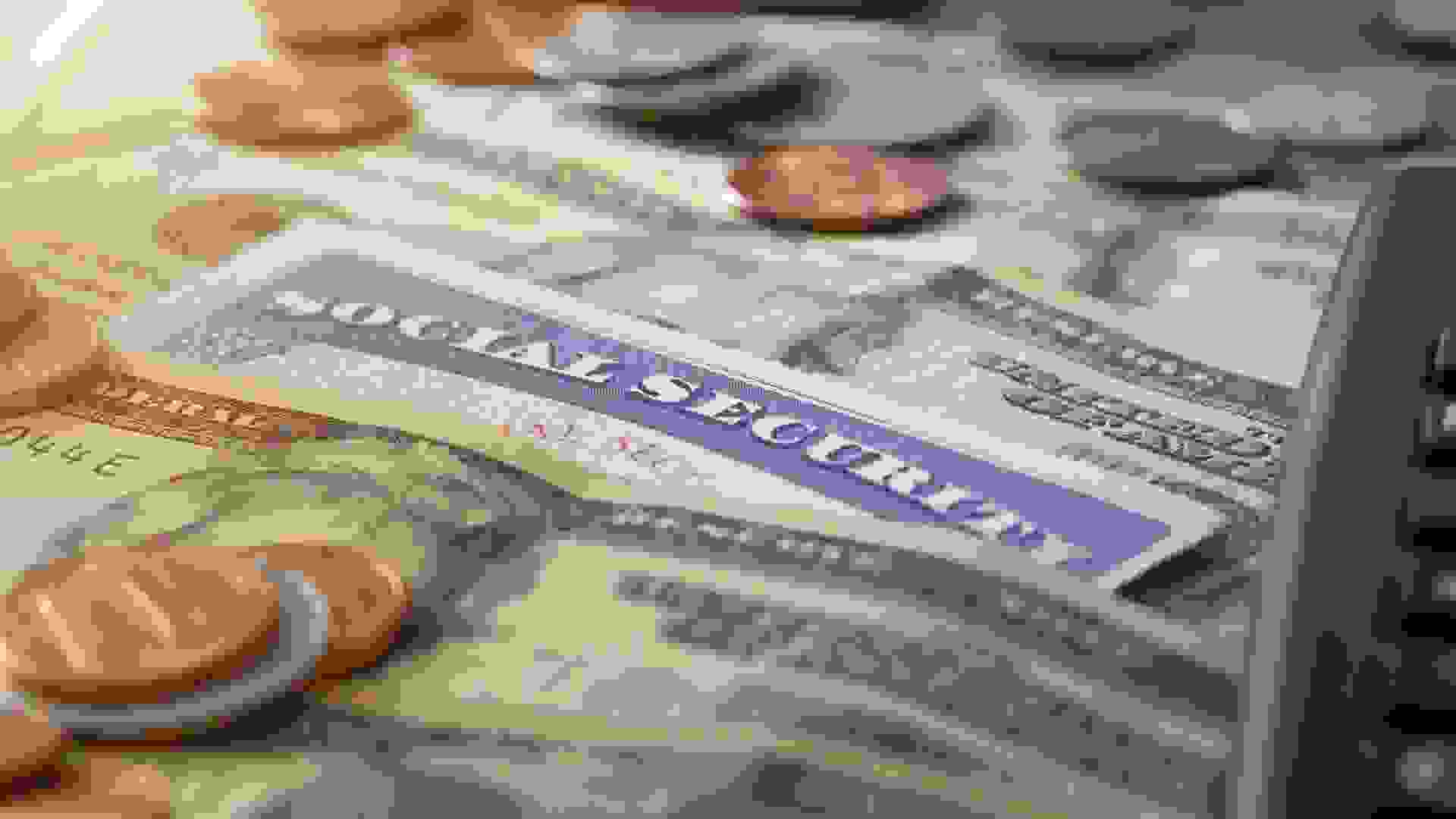 December's second Social Security payment was distributed yesterday via direct deposit, but those expecting a check via mail always run the risk of it coming a little later. That said, delays can…
READ MORE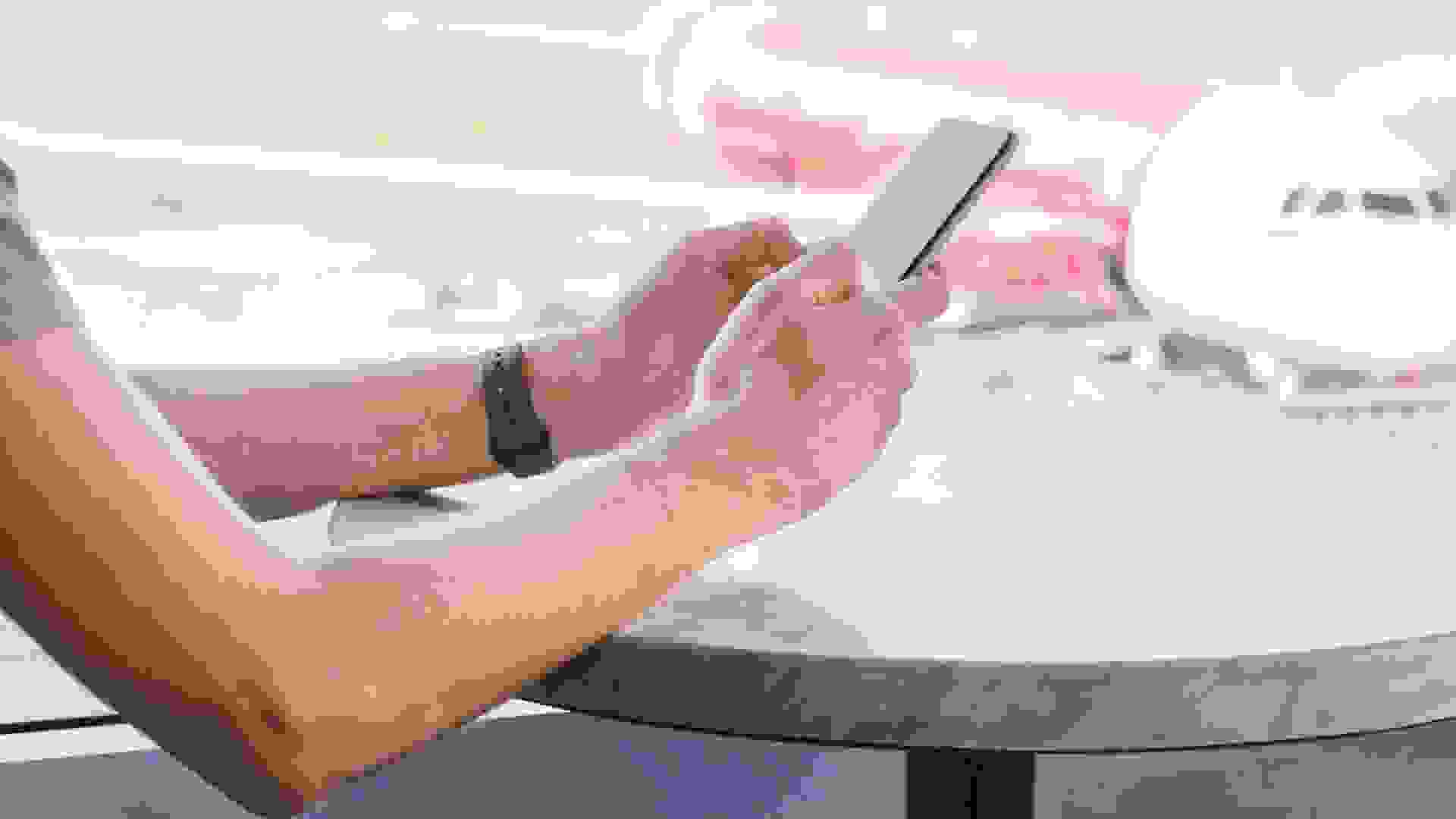 Telecommunications providers AT&T and Verizon voluntarily agreed to suspend 5G rollout near airports across U.S.
READ MORE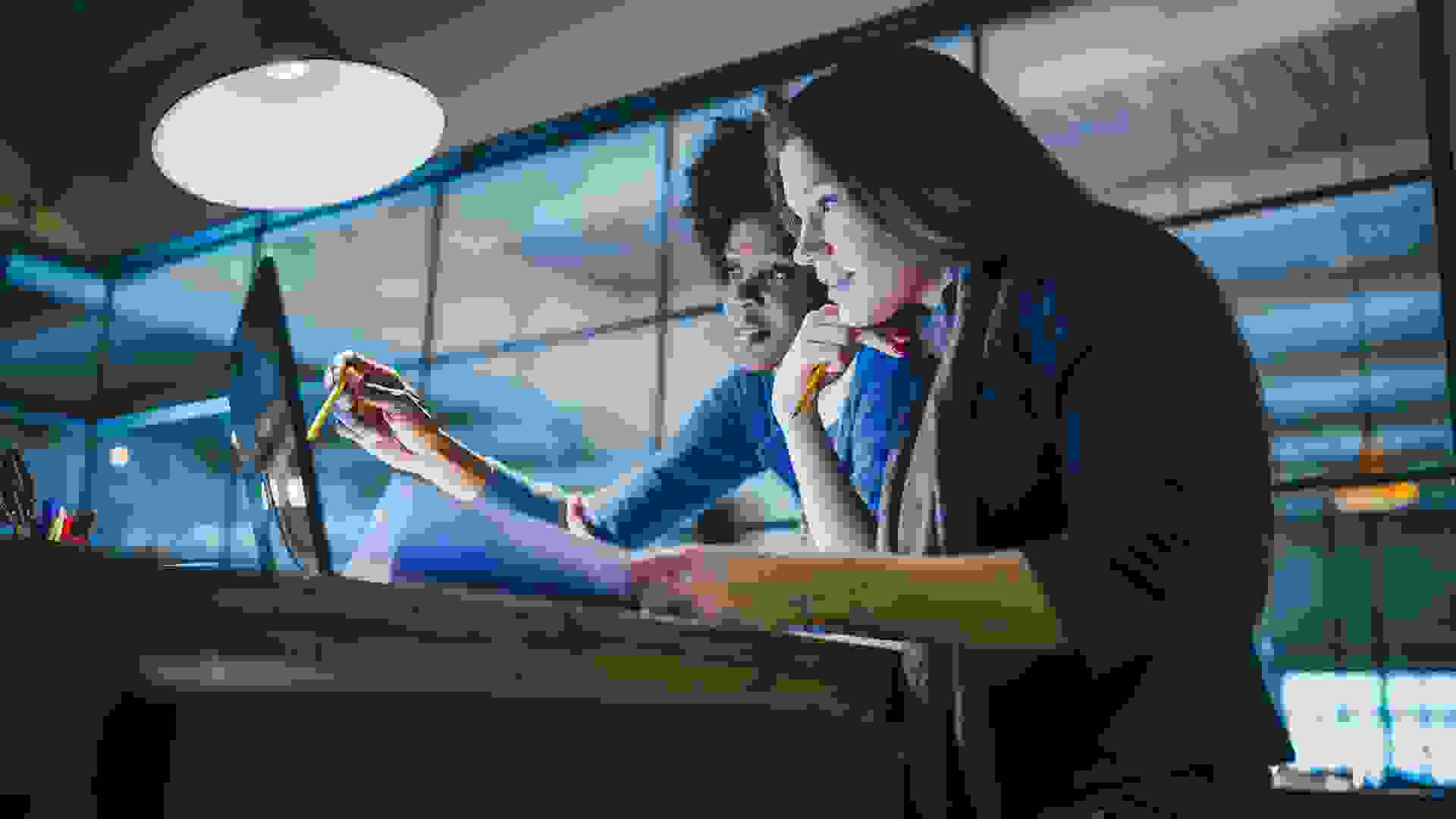 Evidence mounting over the past two years suggests that the COVID-19 pandemic and resulting economic shutdowns set female workers and female-majority employment sectors back. However, the economic…
READ MORE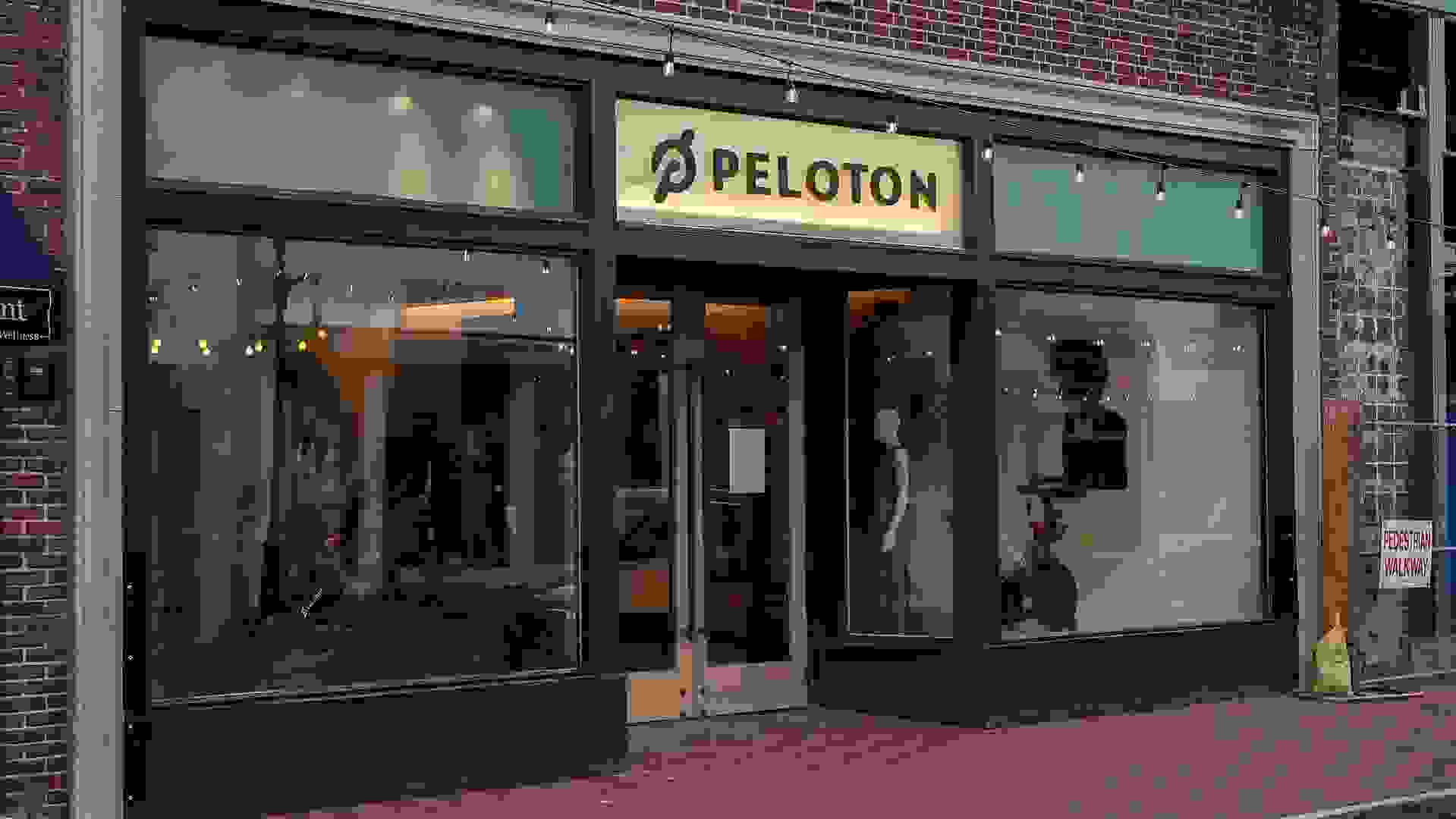 Peloton, manufacturer of luxury fitness equipment, including bikes and treadmills, will start charging customers an additional $250 over retail price for in-home delivery and setup of its Bike, and…
READ MORE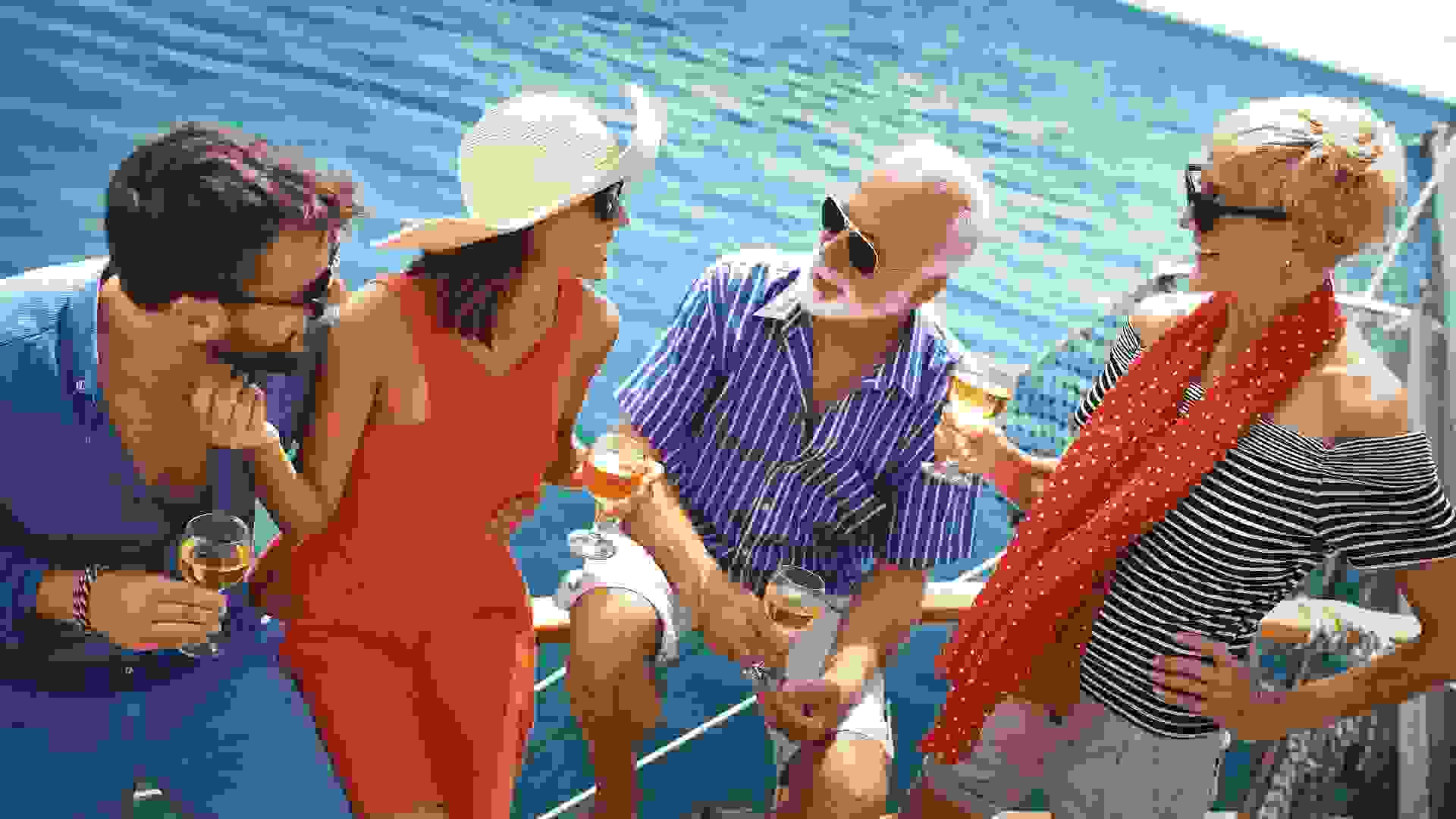 Traditional routes of generating money during retirement (as commonly suggested by financial experts) include taking advantage of your 401(k) and receiving — and maximizing — your Social Security…
READ MORE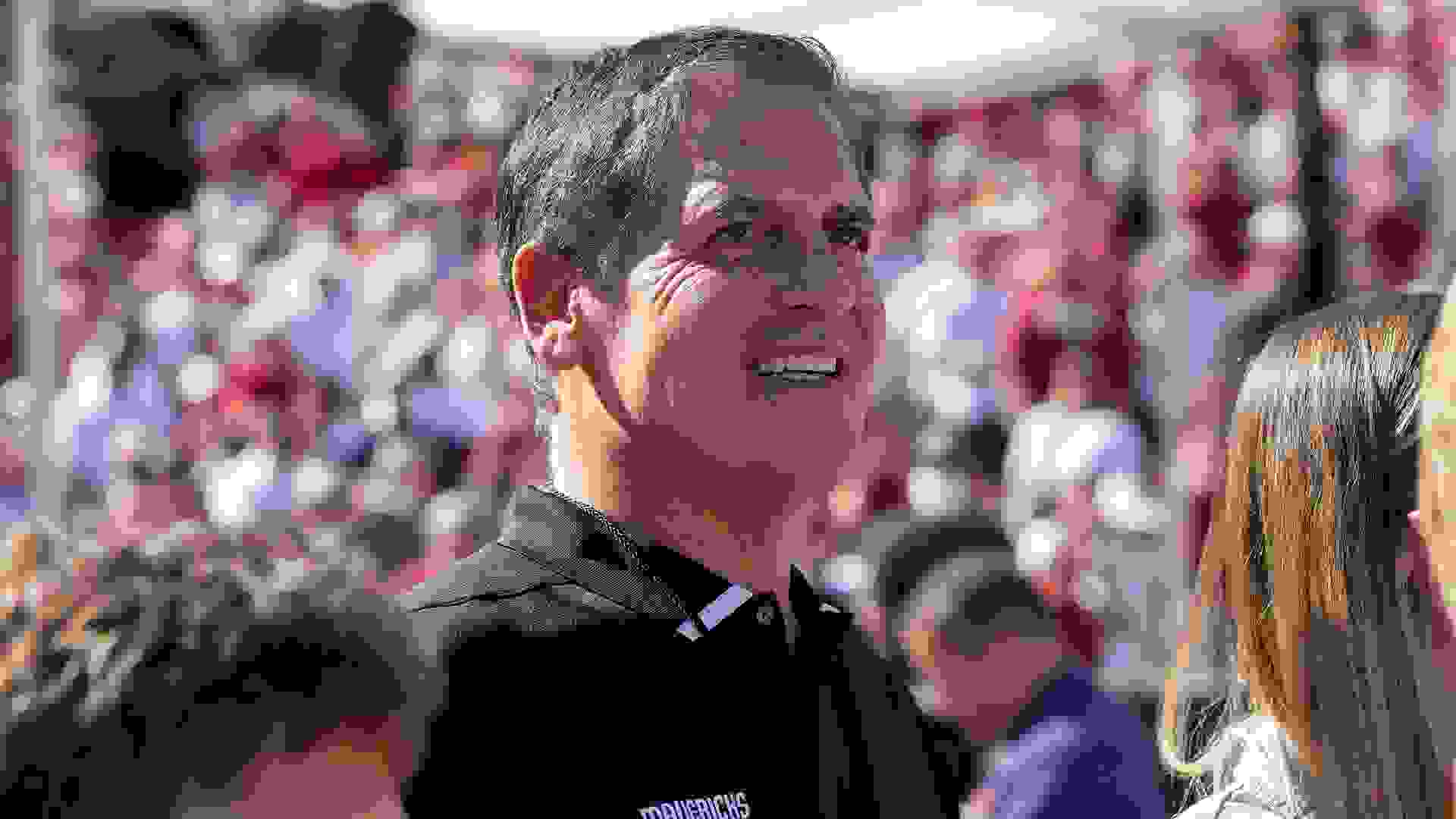 What crypto companies and coins does investor Mark Cuban like?
READ MORE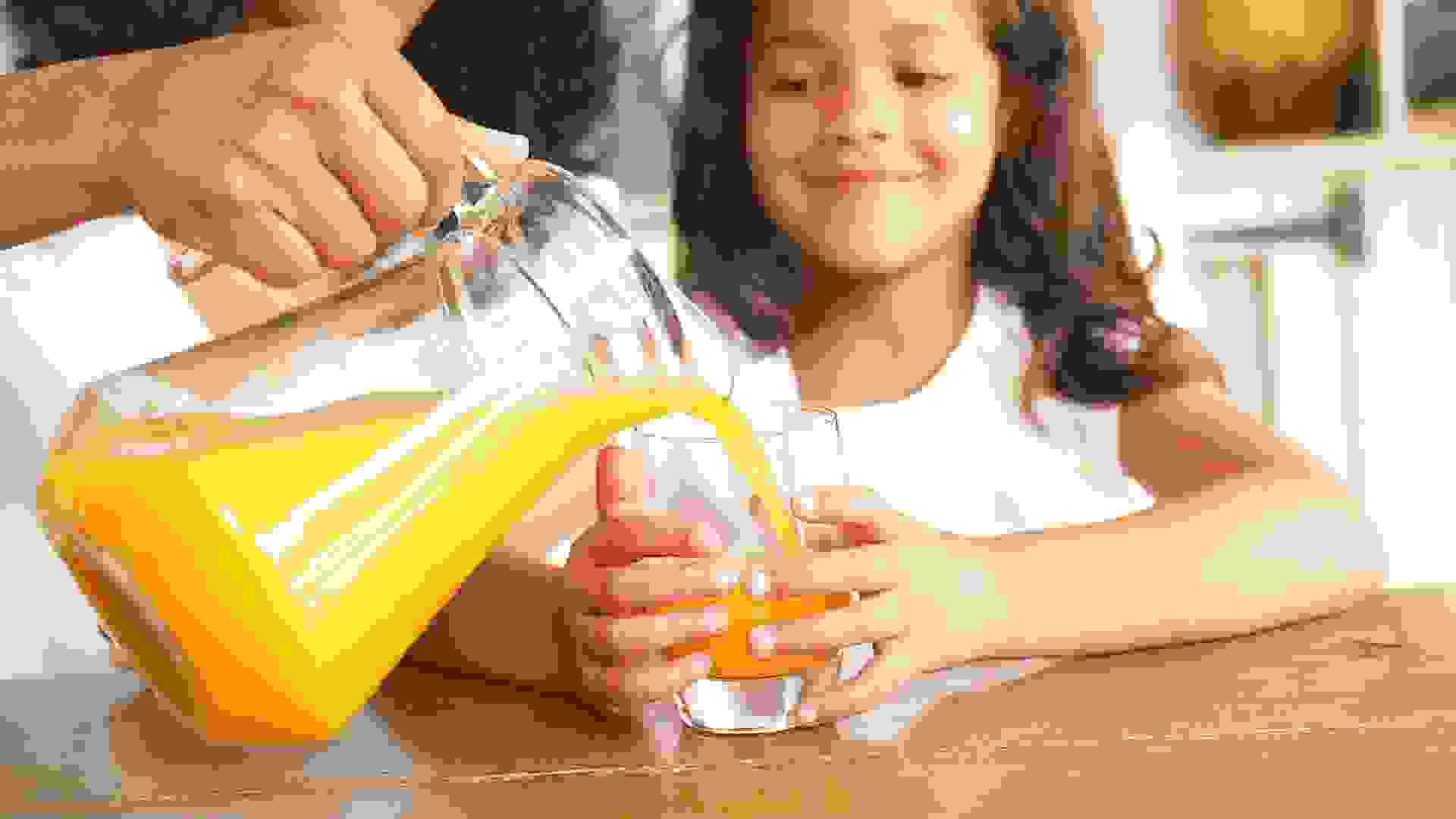 That glass of breakfast OJ Americans have been returning to since the start of the COVID-19 pandemic costs a lot more as we move into 2022 — but don't go pointing your finger at the global supply…
READ MORE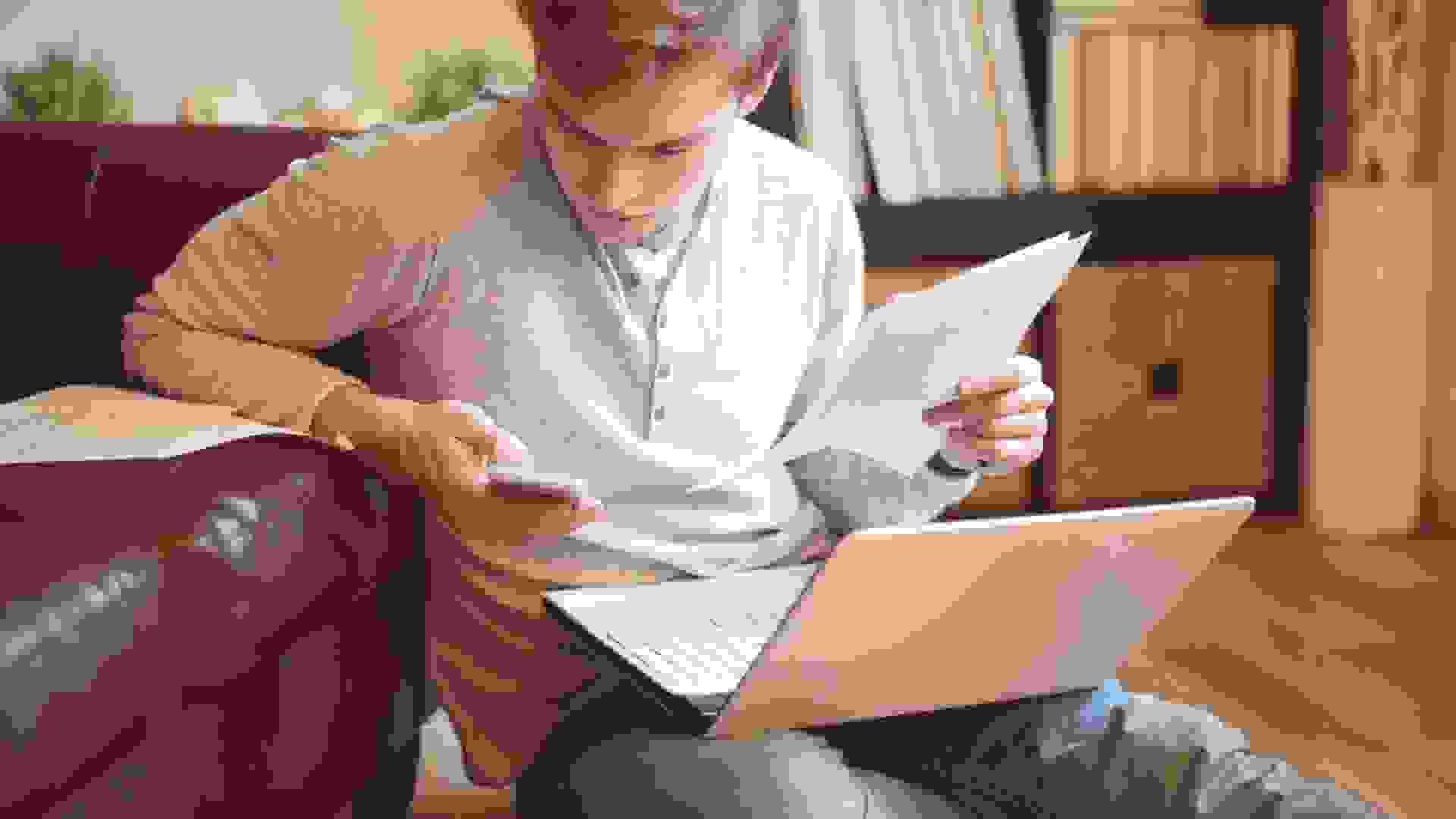 After a year of delays, errors, staff shortages and all-around misery, the IRS wants to make it as easy as possible for taxpayers to manage their records and prepare their tax returns as filing season…
READ MORE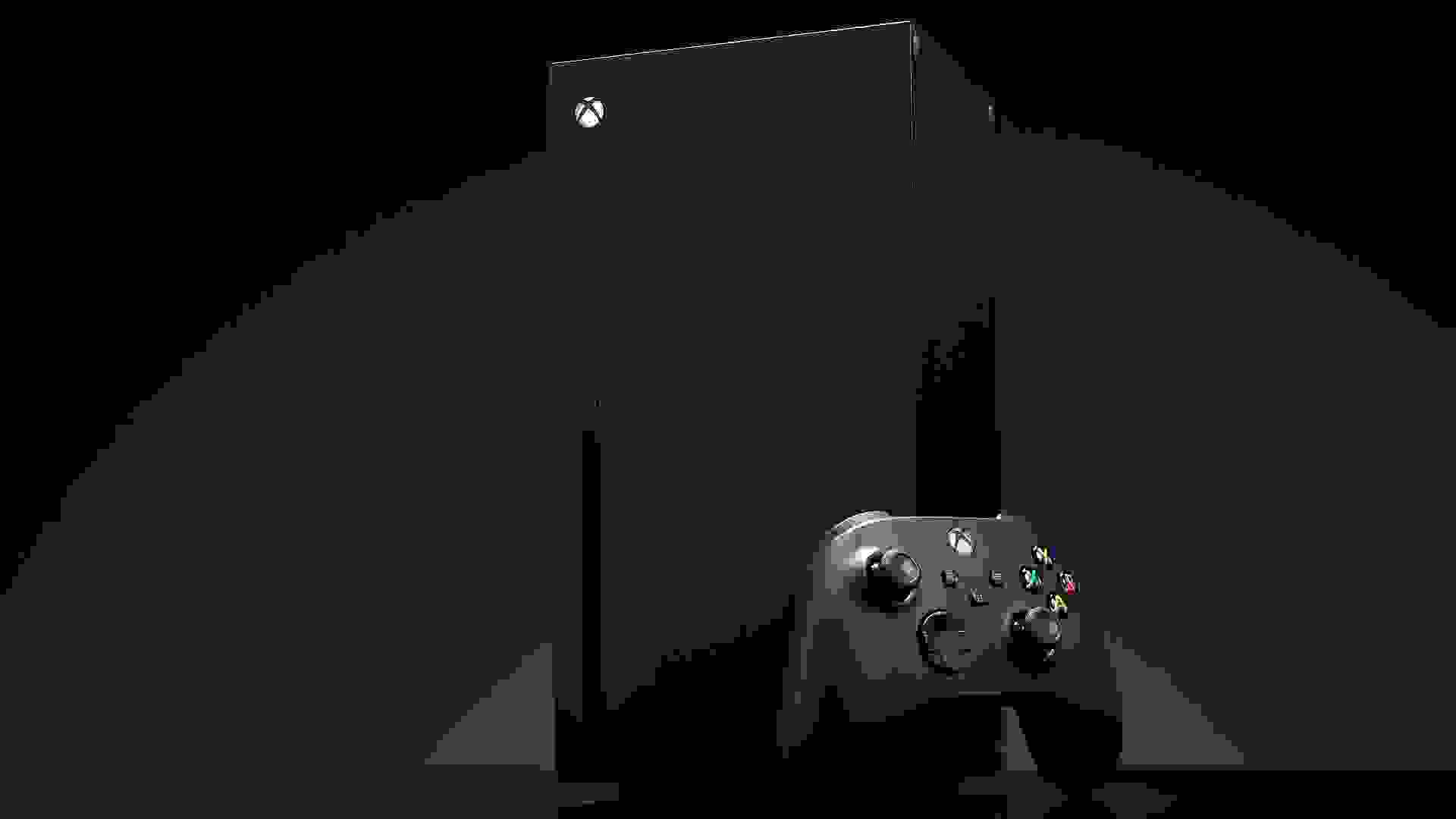 Microsoft Game Pass has 25 million subscribers. Is it worth the cost?
READ MORE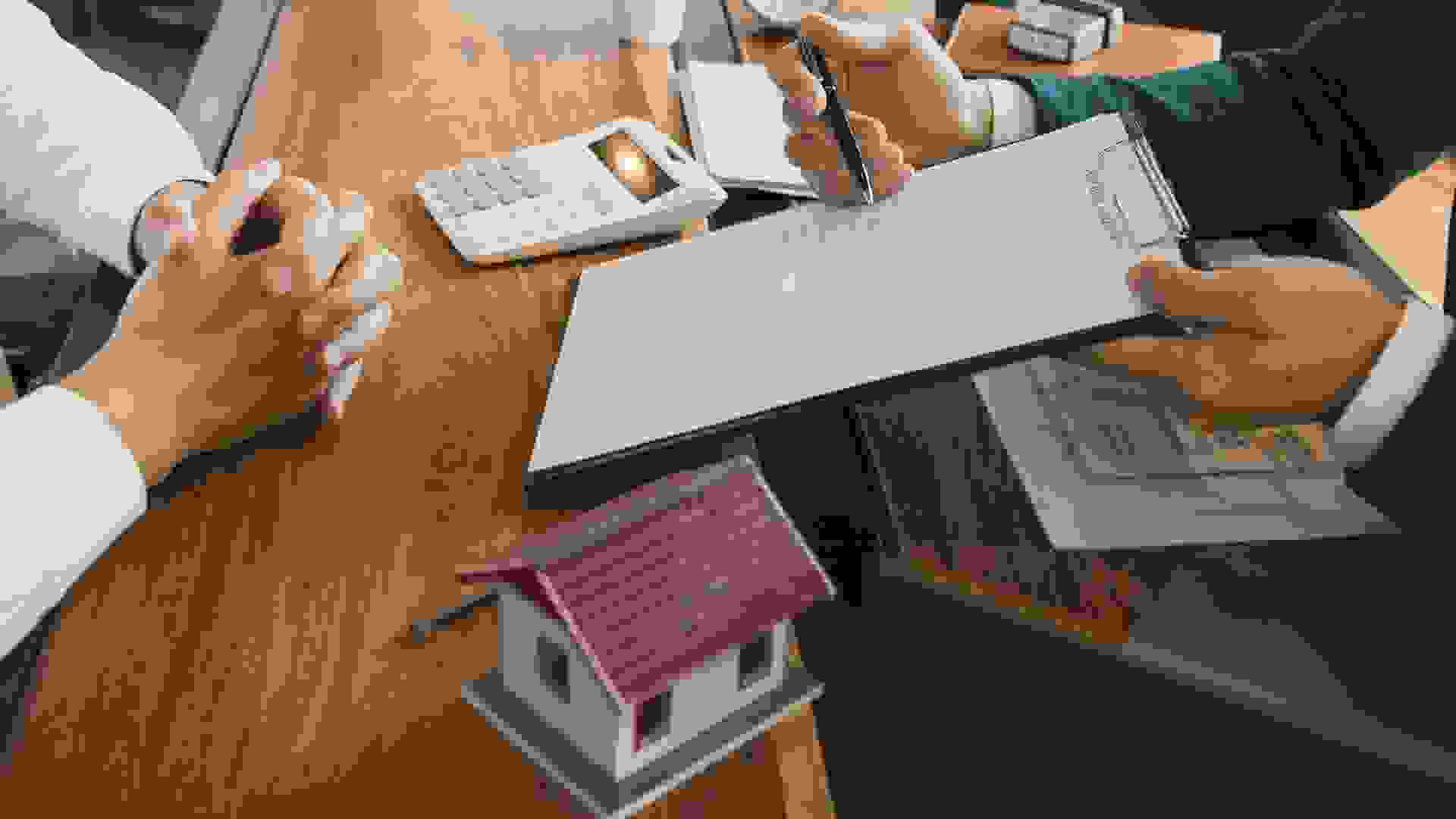 With mortgage rates beginning to rise, many Americans are jumping into the market before they have a chance to go even higher — and they are willing to pay more for homes than they ever have before….
READ MORE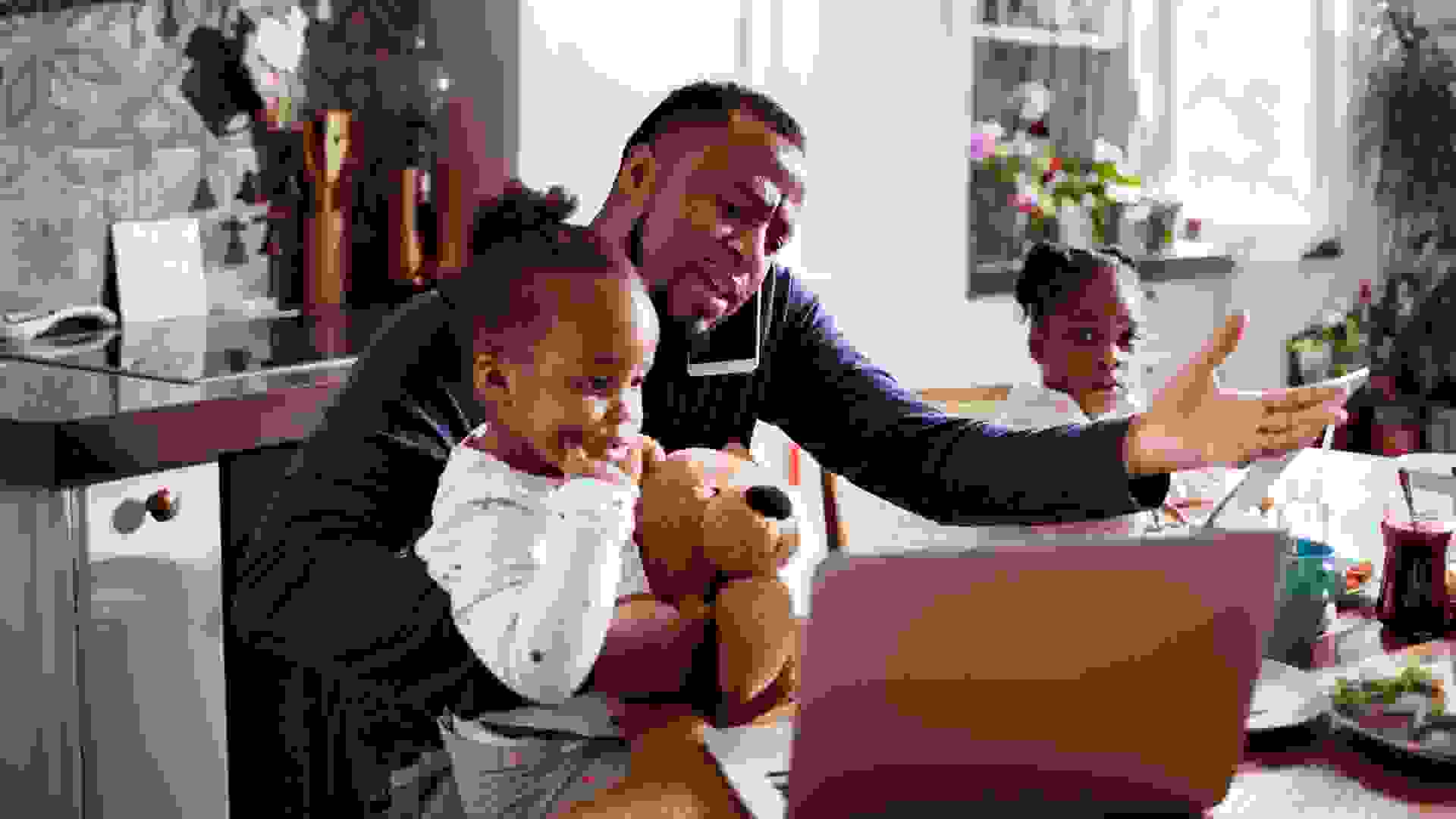 Tax season starts on Jan. 24 and eligible parents can expect the remainder of their enhanced child tax credit with their return. However, parents and caregivers may see an even bigger tax break this…
READ MORE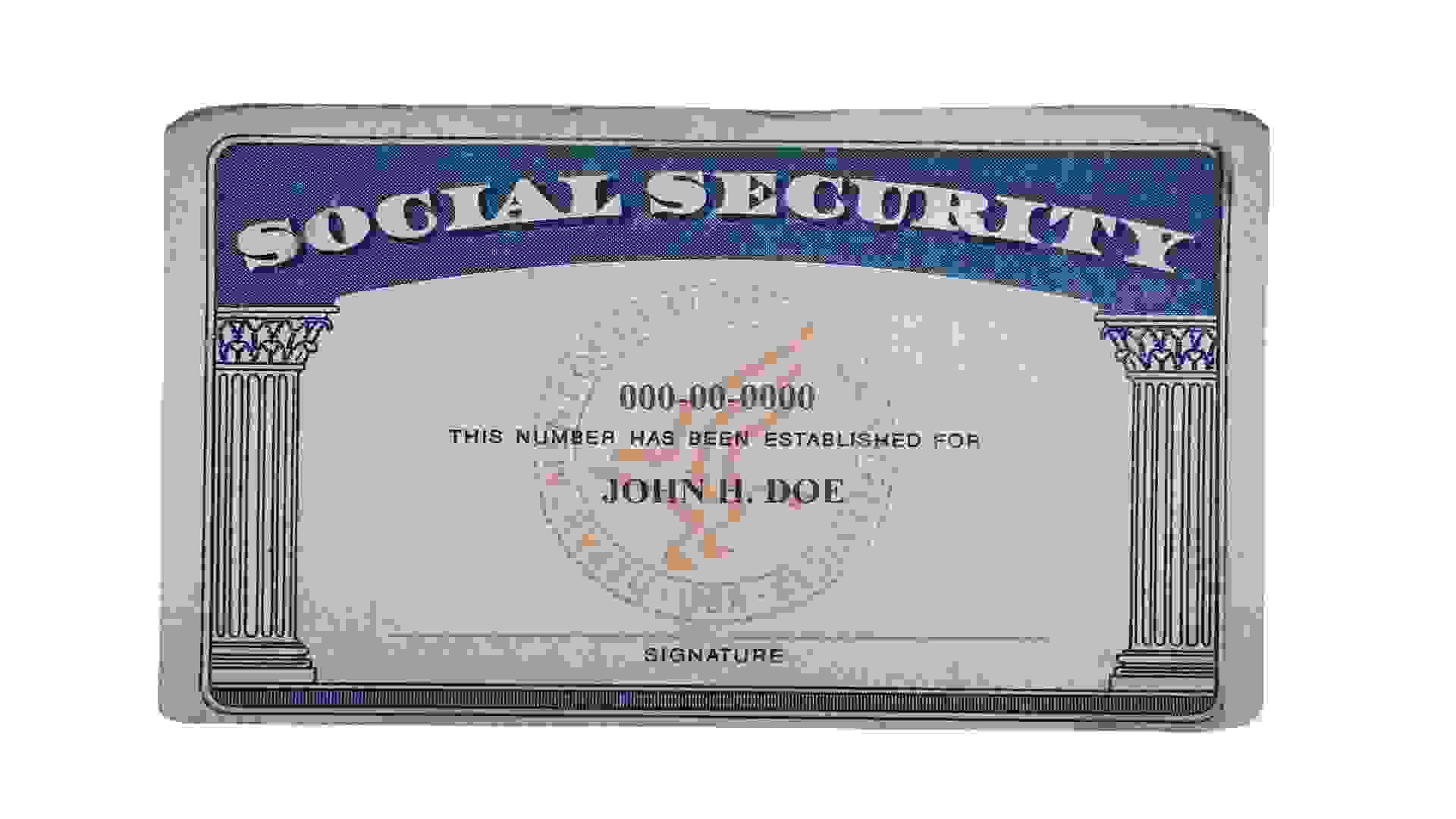 If you legally change your name because you got married, divorced, through court order or any other reason, you will need to notify Social Security so you can receive a corrected card.  Learn: How To…
READ MORE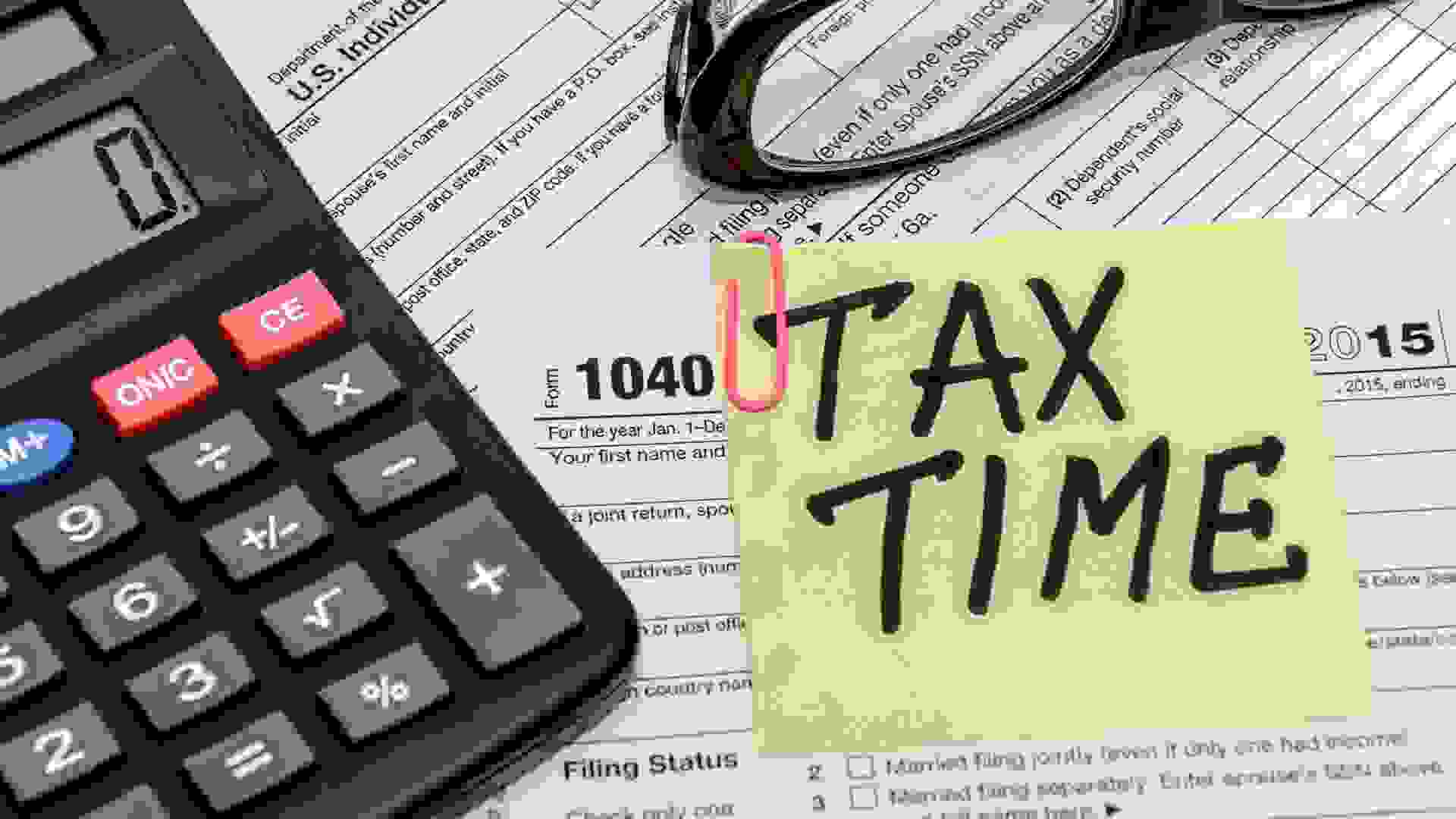 The IRS announced that tax season begins on Jan. 24, when the agency will begin accepting and processing 2021 income tax returns. Although the deadline to file isn't until April 18 for most taxpayers,…
READ MORE
Data from the American Advisors Group, the nation's leader in home equity solutions, shows that seniors are pushing back retirement to make ends meet, and the pandemic has only expedited that trend….
READ MORE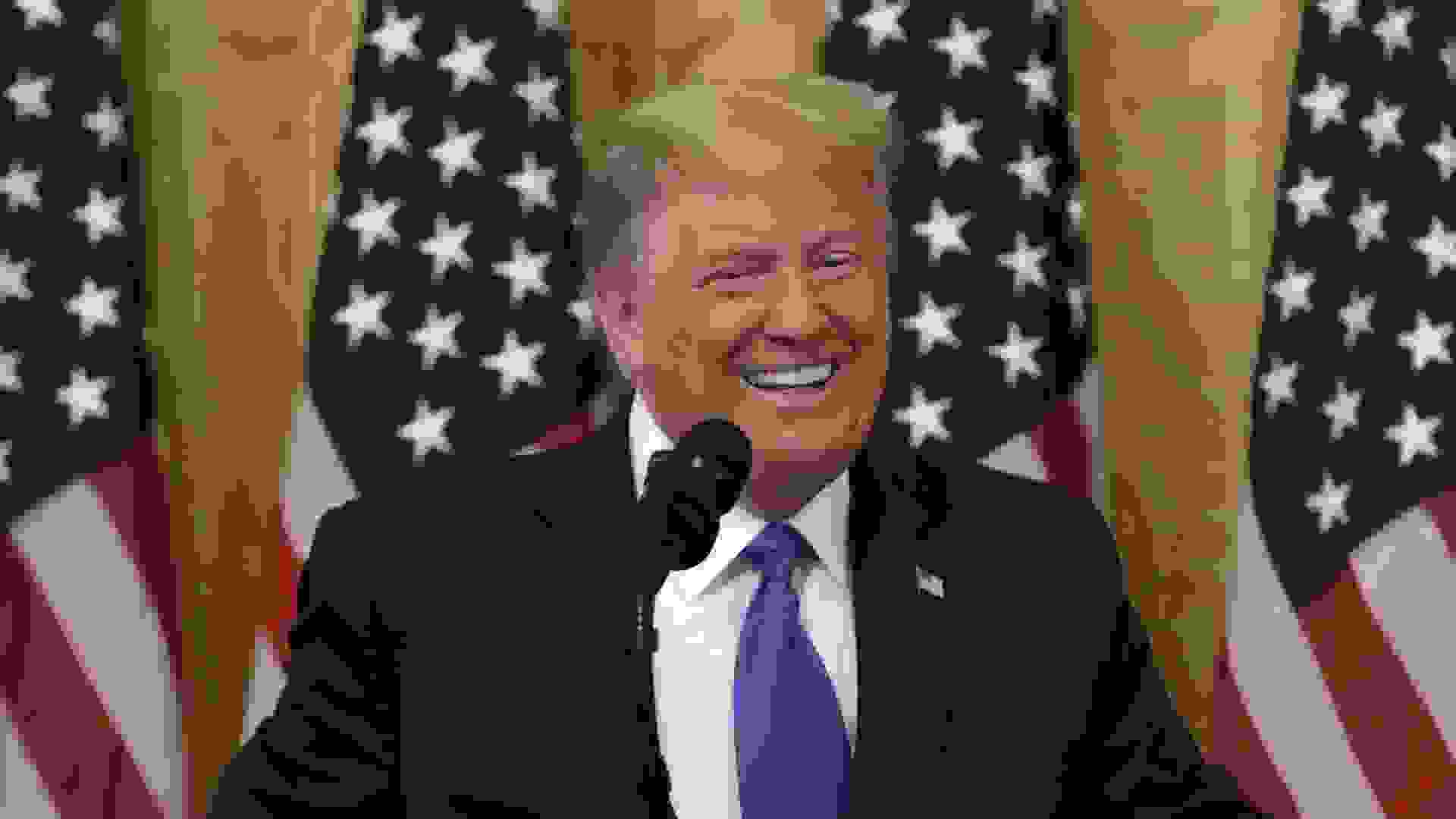 Former President Donald Trump isn't shy about his business acumen or his vast riches — but how wealthy is he currently? Since leaving office, former President Donald Trump lost $600 million,…
READ MORE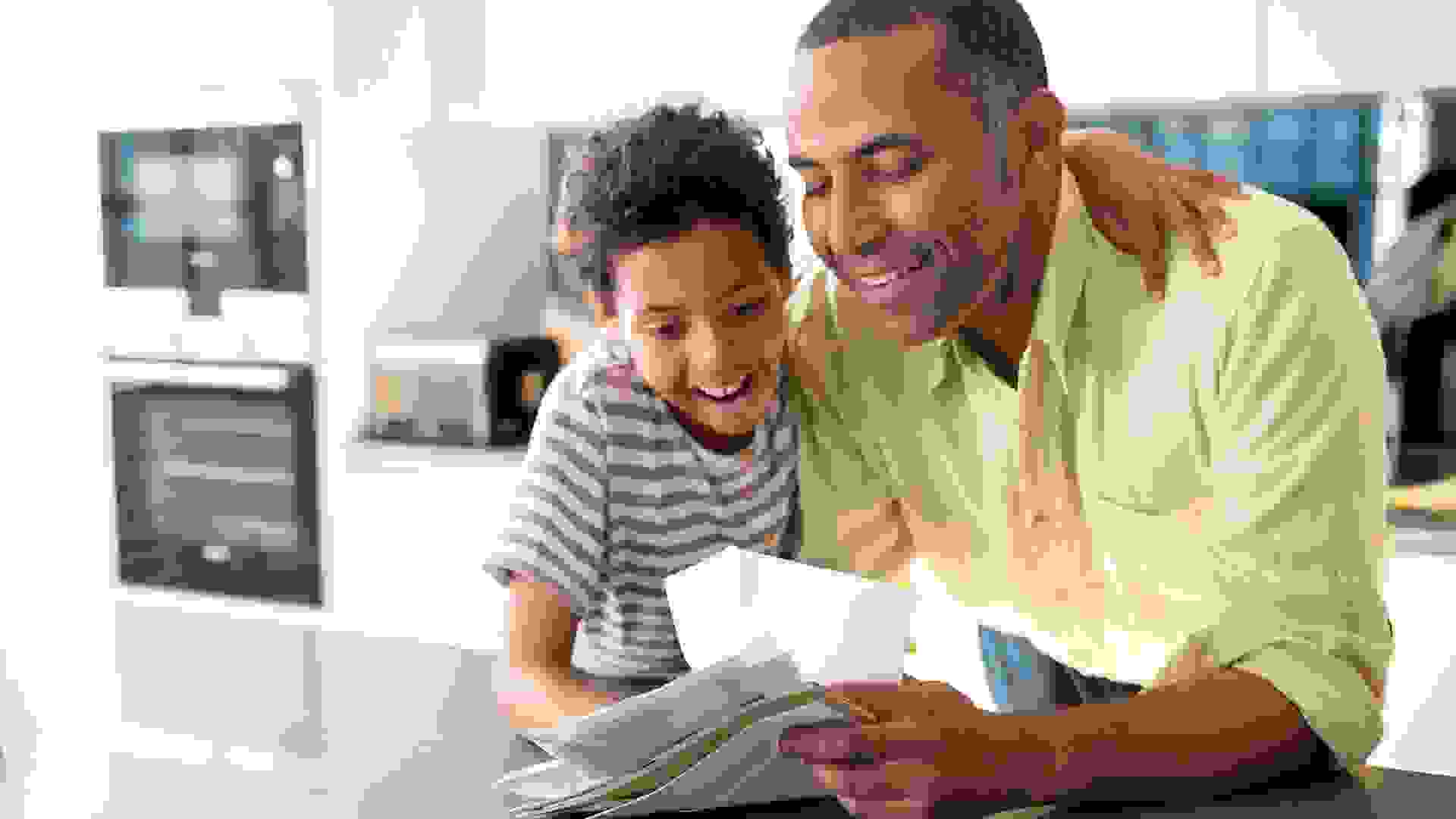 The final installment of the Child Tax Credit advance payments was sent out on Dec. 15, 2021. In order to check the status of your payments or see if you will be getting a payment, you can use the IRS…
READ MORE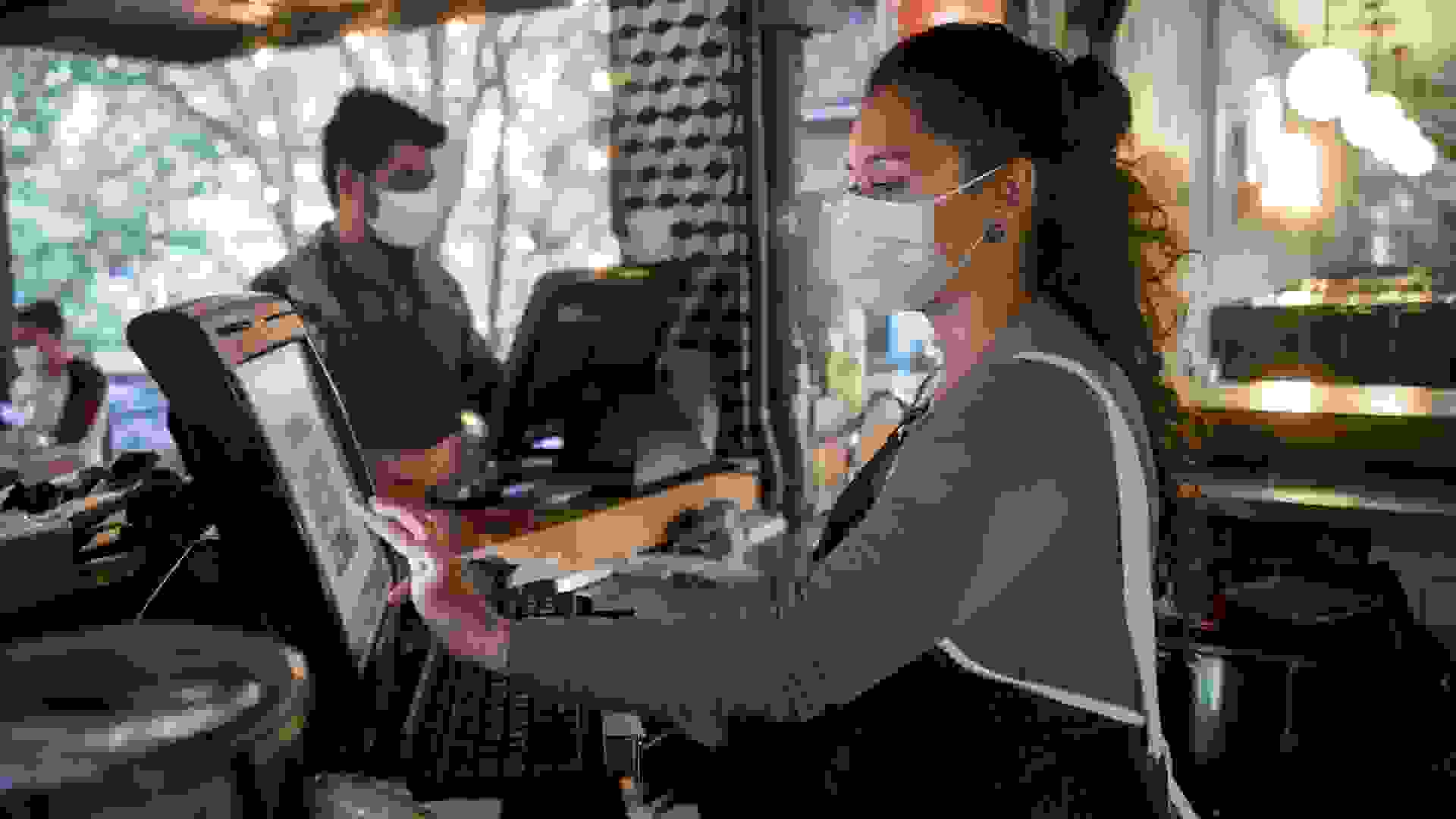 Employers in the United States have once again boosted their salary increase projections for 2022 to better compete for workers in a tight labor market, but the pay hikes still might not be enough to…
READ MORE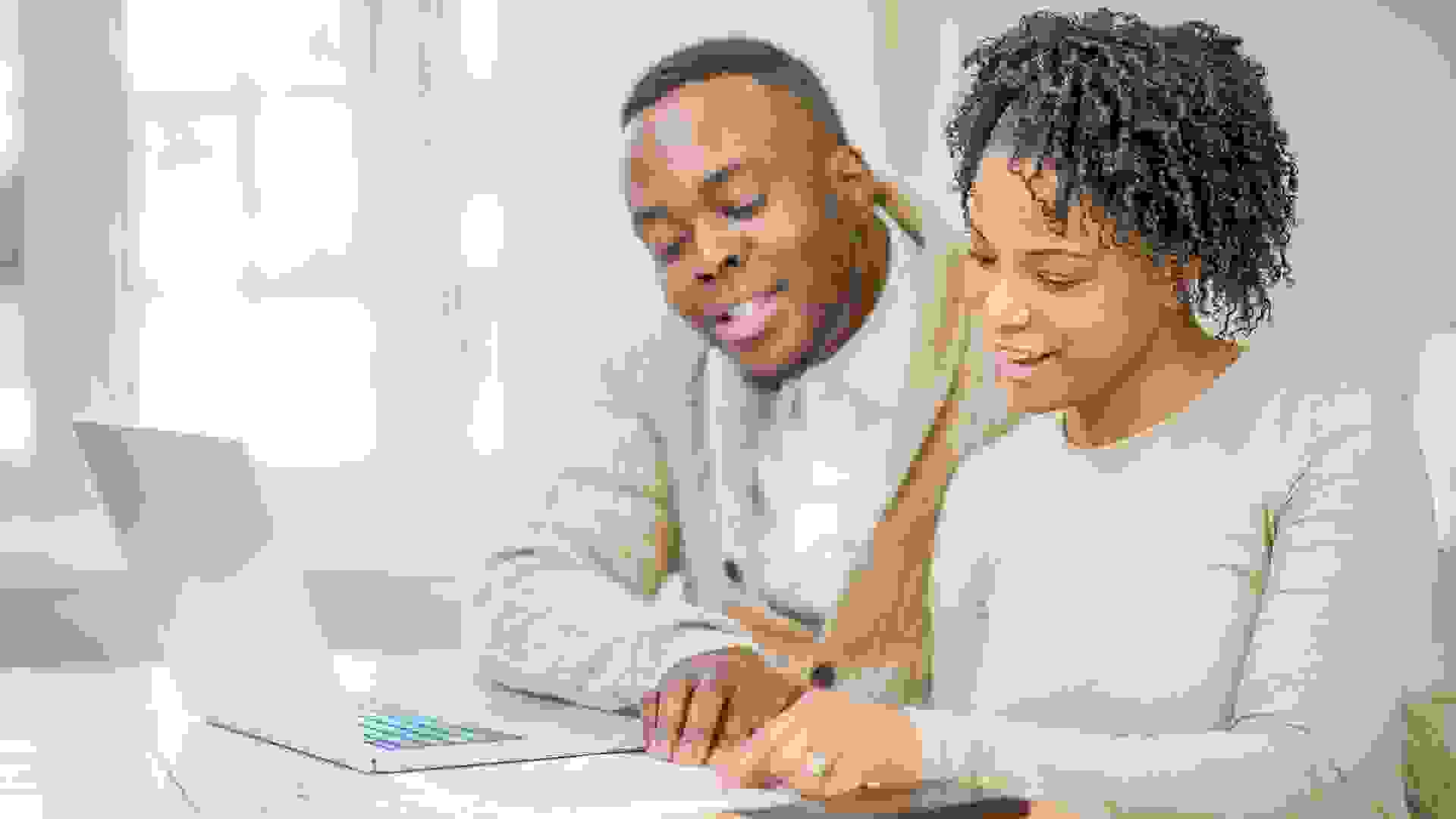 Recovery rebate credits are a great way to catch up on a stimulus payment you may have missed during last year, or if you simply did not get the full amount.  If you did not receive the full…
READ MORE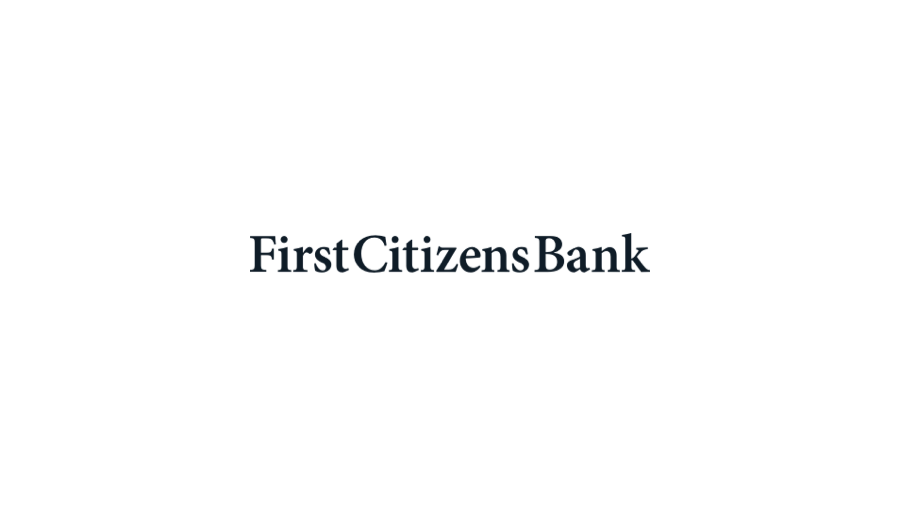 First Citizens Bank is a full-service bank and has all the products most people need, including checking accounts, savings accounts, CDs, credit cards, mortgages and other loans, investment accounts and insurance. If you're looking for one place to have all your accounts, First Citizens may be the place for you.
READ MORE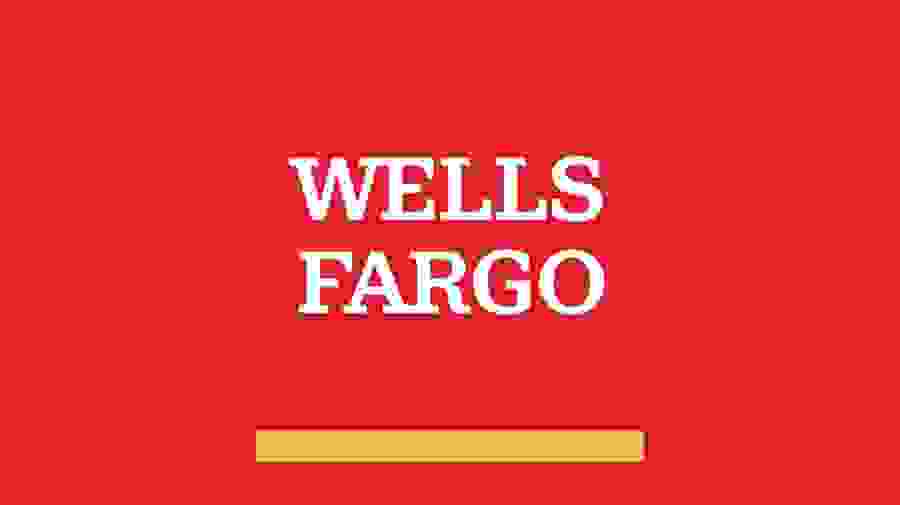 Wells Fargo offers plenty of banking services and products and is ideal for customers who want their banking and investment accounts with a single institution. This is especially true for investors who need the services of a financial advisor they can meet in person.
READ MORE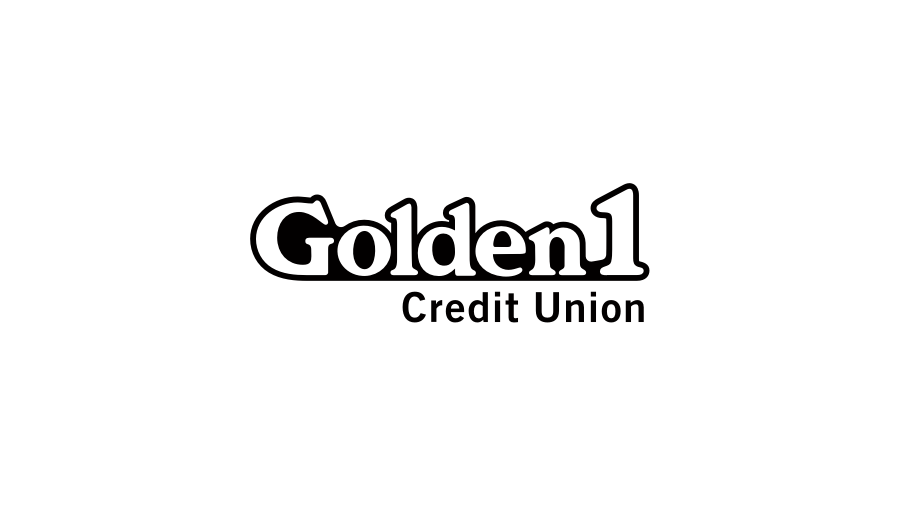 Golden 1 Credit Union combines a full lineup of products and services with low fees and competitive interest rates to make it an excellent choice for California residents.
READ MORE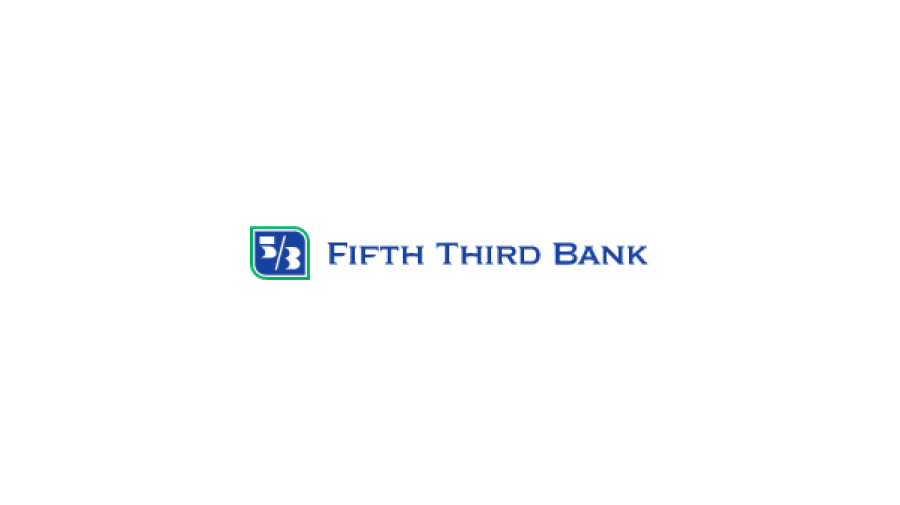 Fifth Third Bank has a robust product selection, including specialized checking and savings products. If you're looking for a single bank for all your needs and you live in Fifth Third's coverage area, you'll want to take a look. You can have your checking, savings, college fund, retirement and investment accounts all in one place.
READ MORE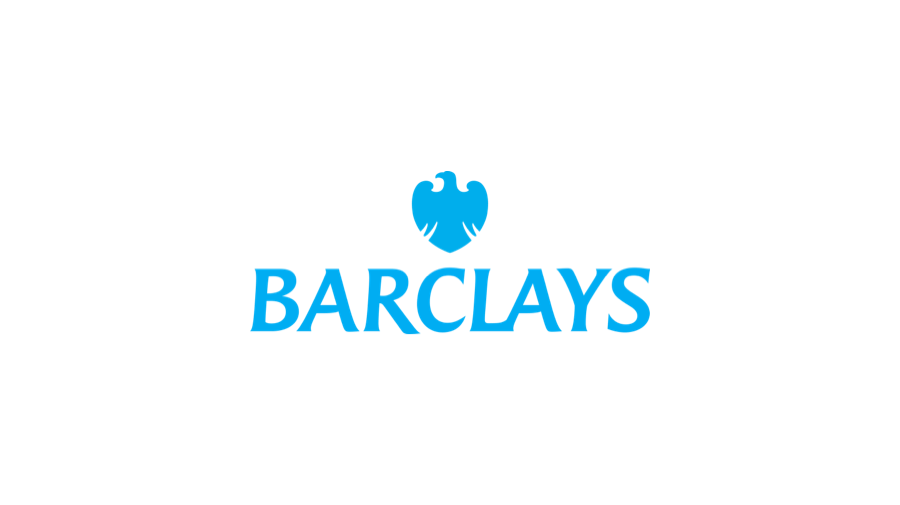 Barclays Bank offers only savings products: an online savings account and a CD. With no retail branches or ATMs, these accounts are a good place to stash some money that you want to keep separate from the rest of your accounts.
READ MORE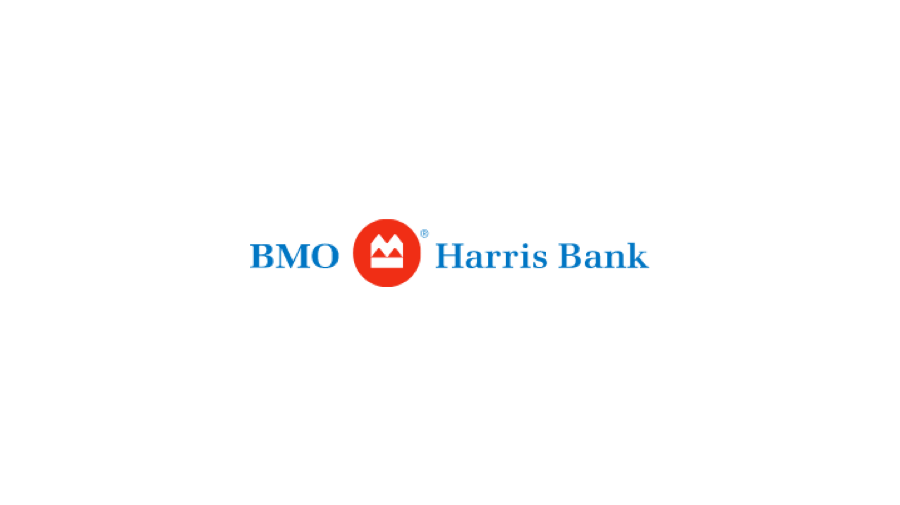 BMO Harris Bank is a great choice for customers who want a straightforward approach to banking, a solid selection of products and a customer-favorite mobile app.
READ MORE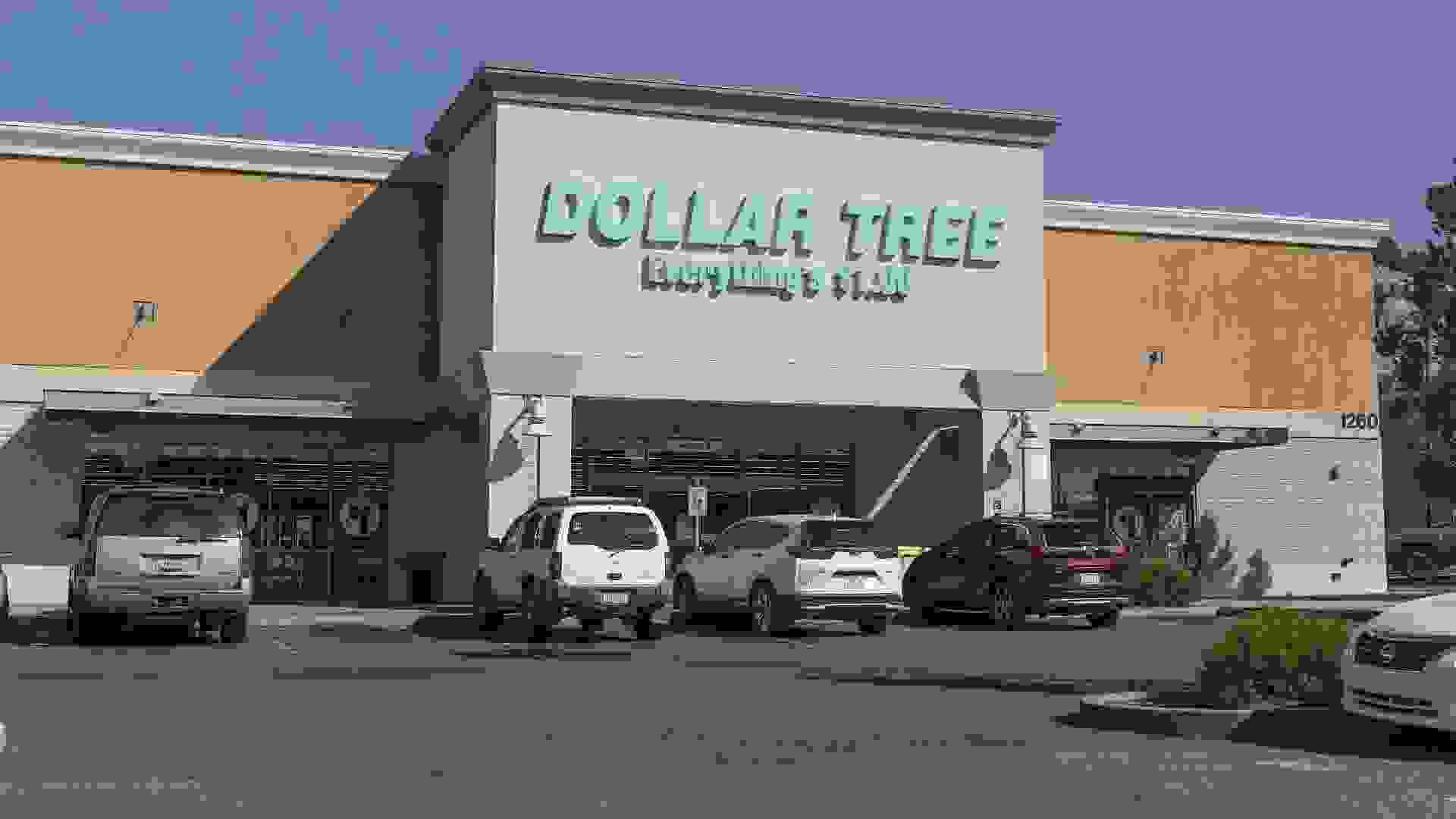 The Dollar-and-a-Quarter Tree apparently is not going over well with certain consumers who are used to whipping out a $1 bill and not a penny more. Many are taking to social media to complain about…
READ MORE