Small Business Spotlight 2021
Spread the Word
Share with your friends and help a small business!
More From GOBankingRates
Related Articles
Save For Your Future
Sponsors of
Save For Your Future
Sponsors of
The Latest from GOBankingRates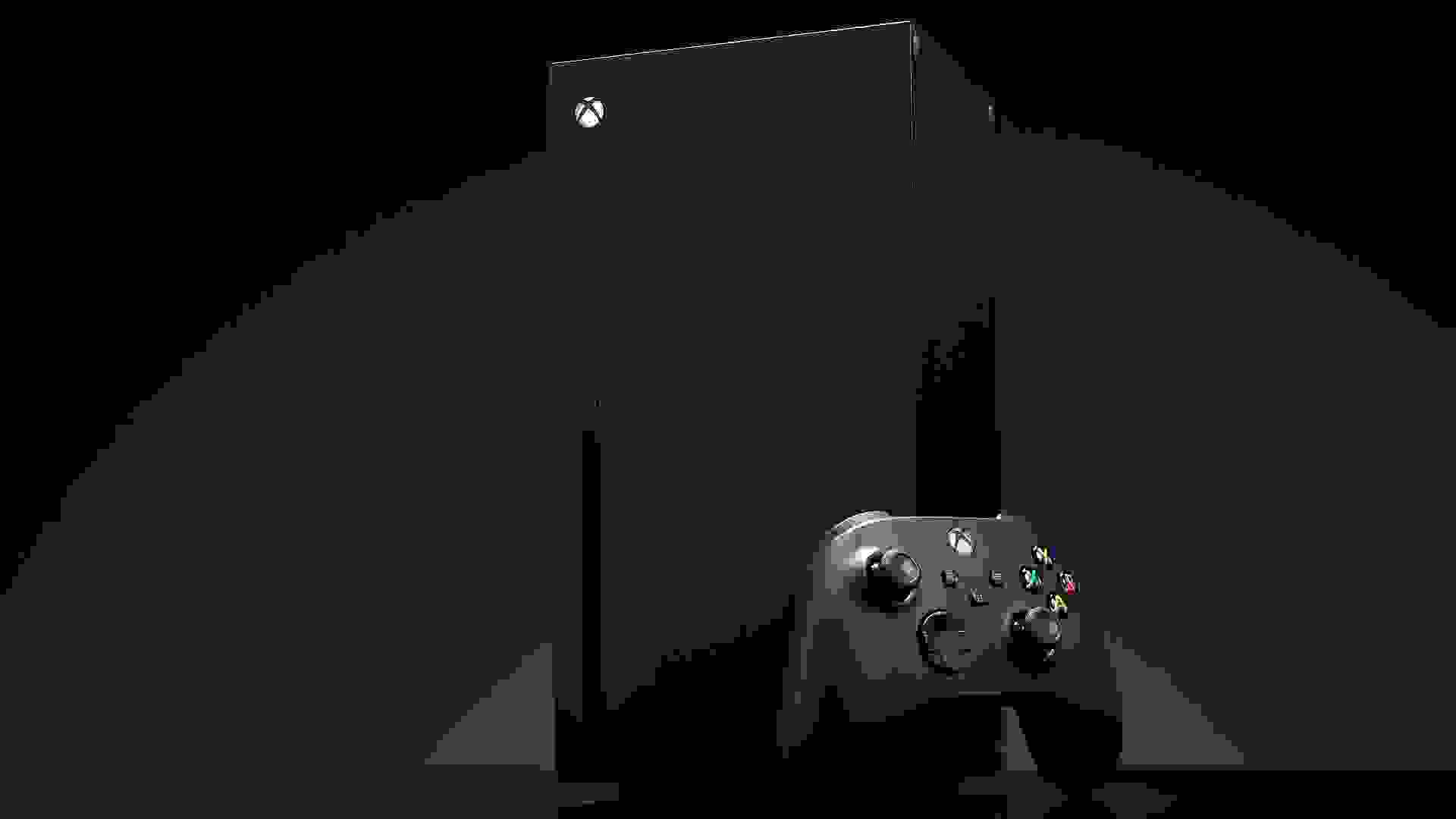 Microsoft Game Pass has 25 million subscribers. Is it worth the cost?
READ MORE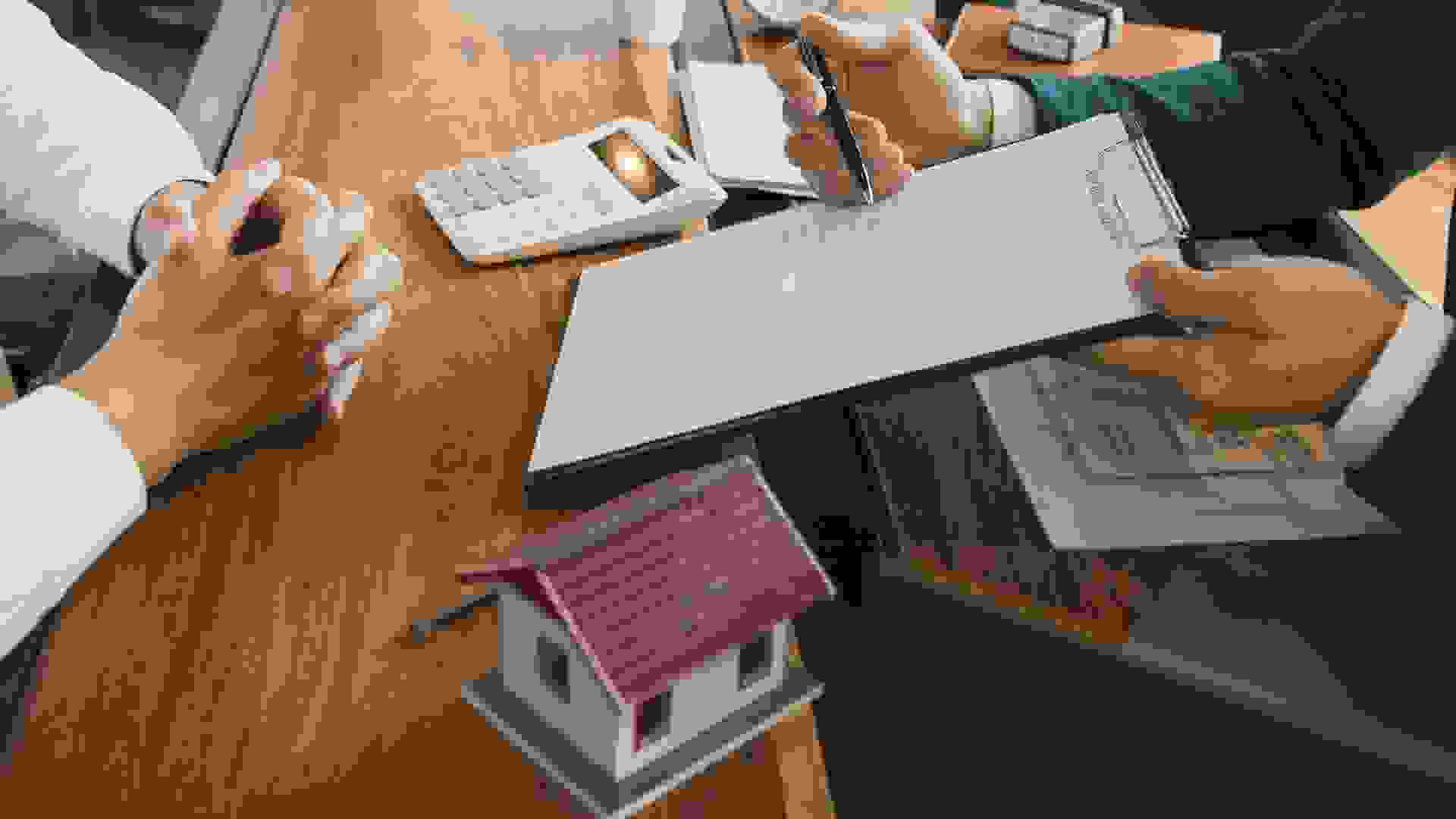 With mortgage rates beginning to rise, many Americans are jumping into the market before they have a chance to go even higher — and they are willing to pay more for homes than they ever have before….
READ MORE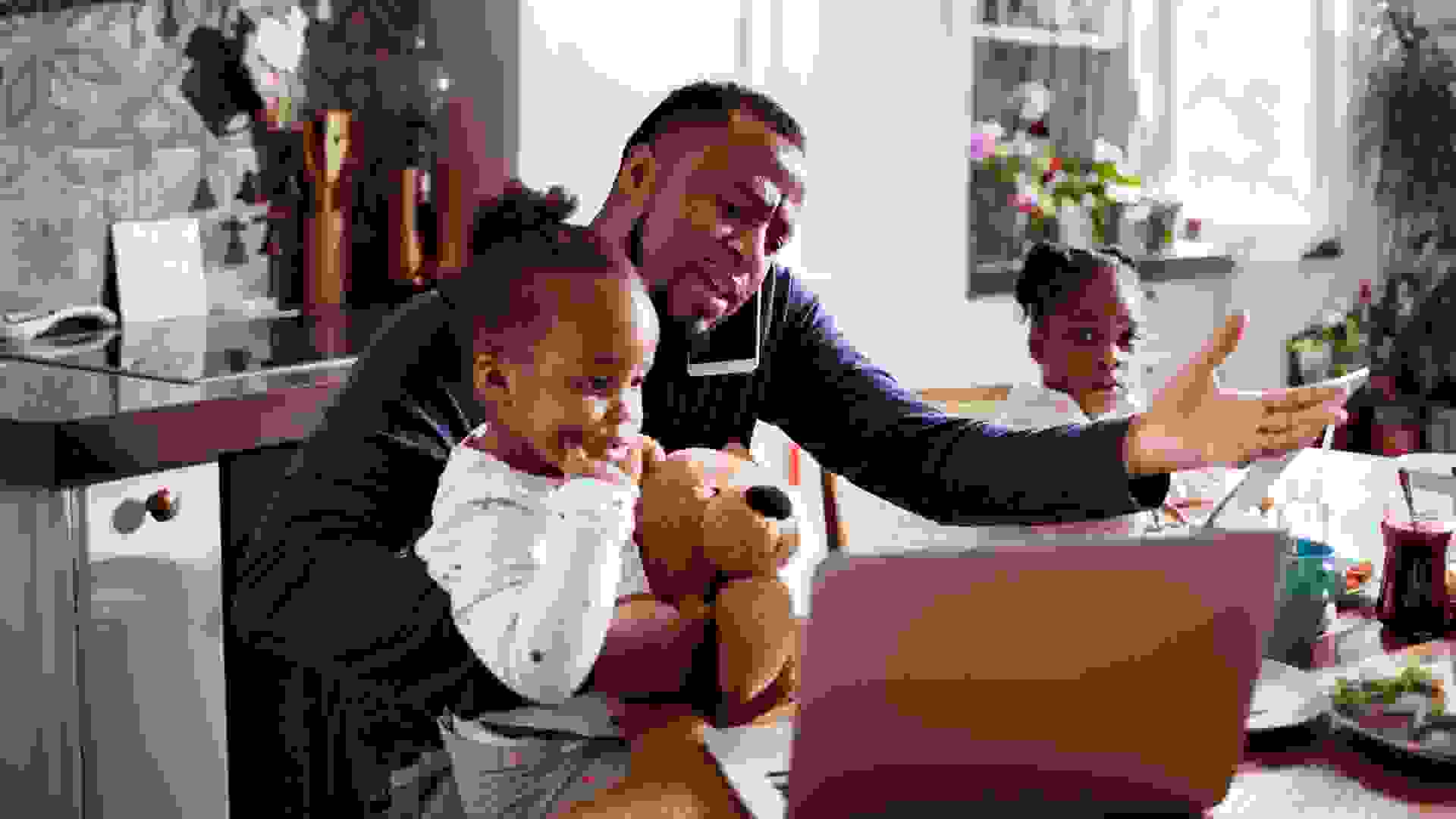 Tax season starts on Jan. 24 and eligible parents can expect the remainder of their enhanced child tax credit with their return. However, parents and caregivers may see an even bigger tax break this…
READ MORE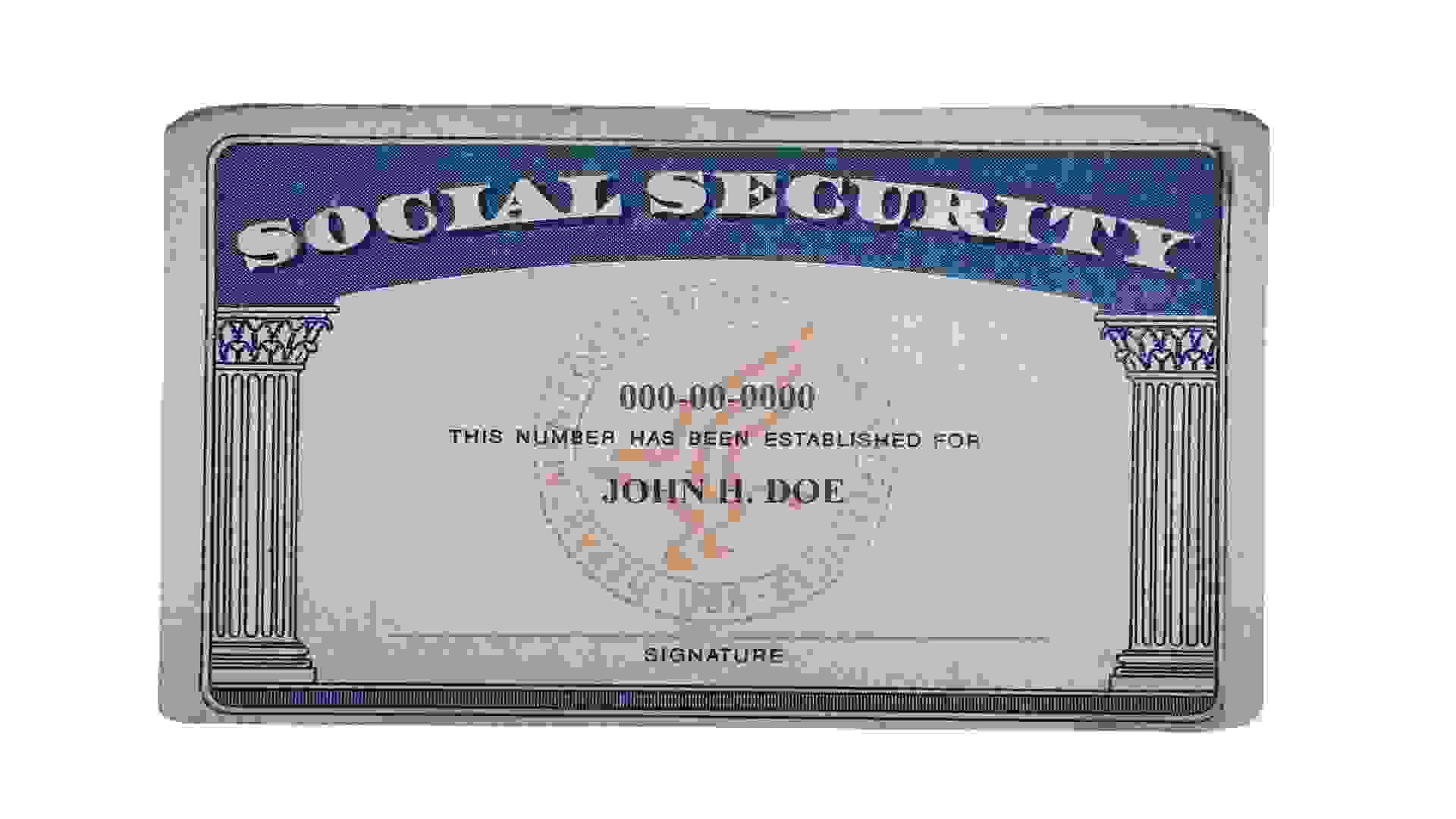 If you legally change your name because you got married, divorced, through court order or any other reason, you will need to notify Social Security so you can receive a corrected card.  Learn: How To…
READ MORE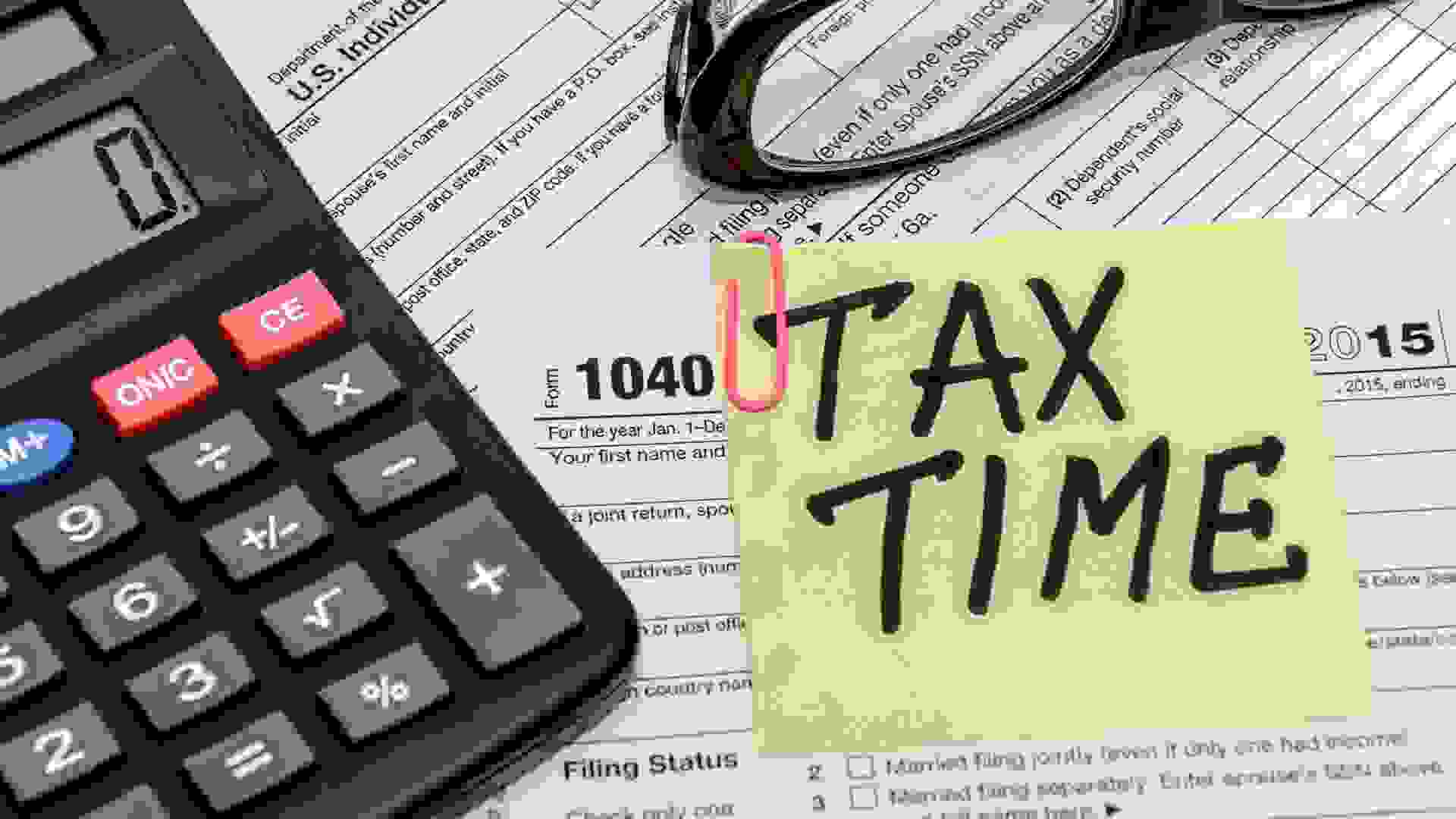 The IRS announced that tax season begins on Jan. 24, when the agency will begin accepting and processing 2021 income tax returns. Although the deadline to file isn't until April 18 for most taxpayers,…
READ MORE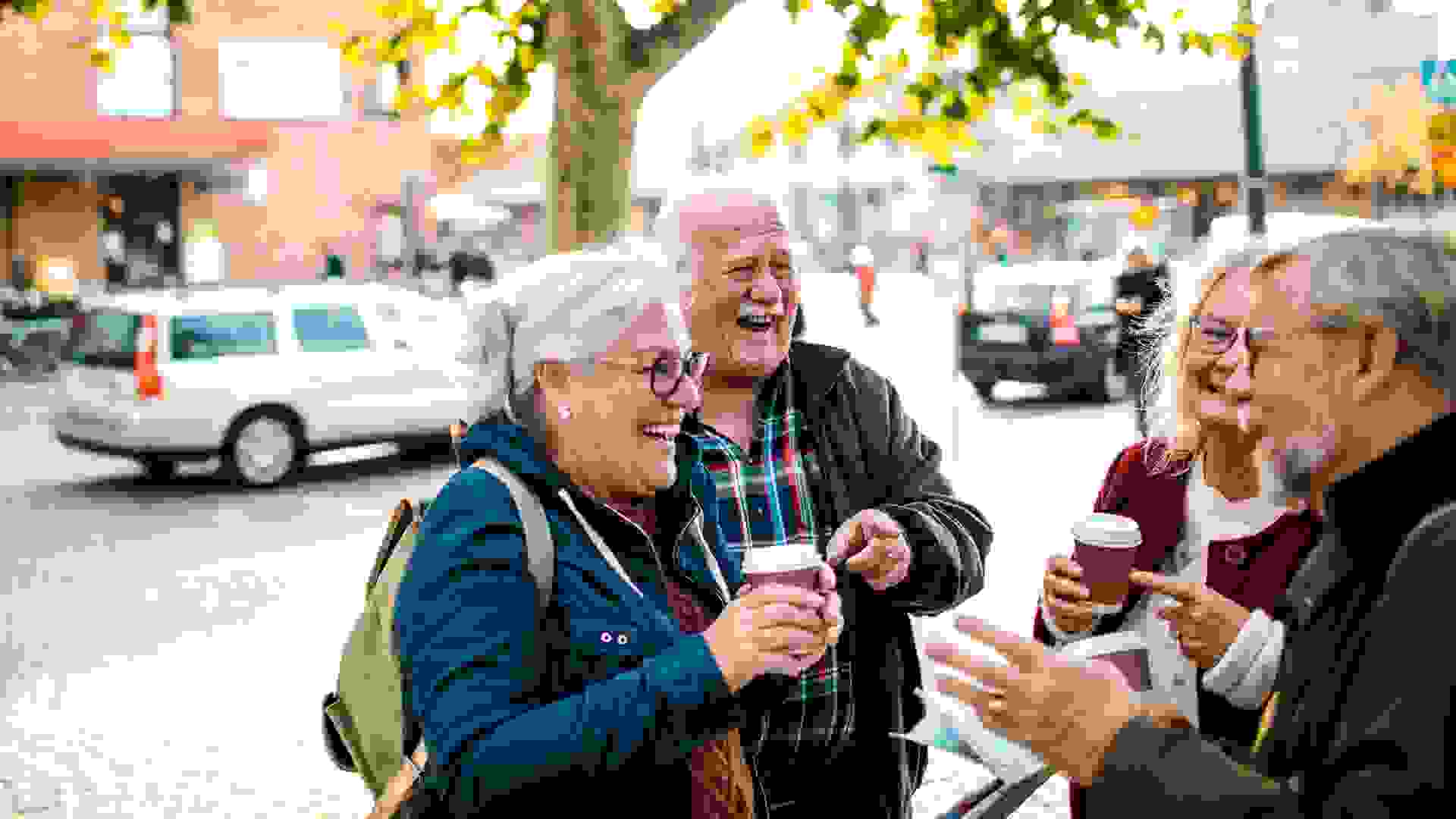 The average retiree collects around $1,500 in Social Security benefits per month. This can range up or down depending on lifetime earnings, and importantly, when you decide to start taking…
READ MORE
Data from the American Advisors Group, the nation's leader in home equity solutions, shows that seniors are pushing back retirement to make ends meet, and the pandemic has only expedited that trend….
READ MORE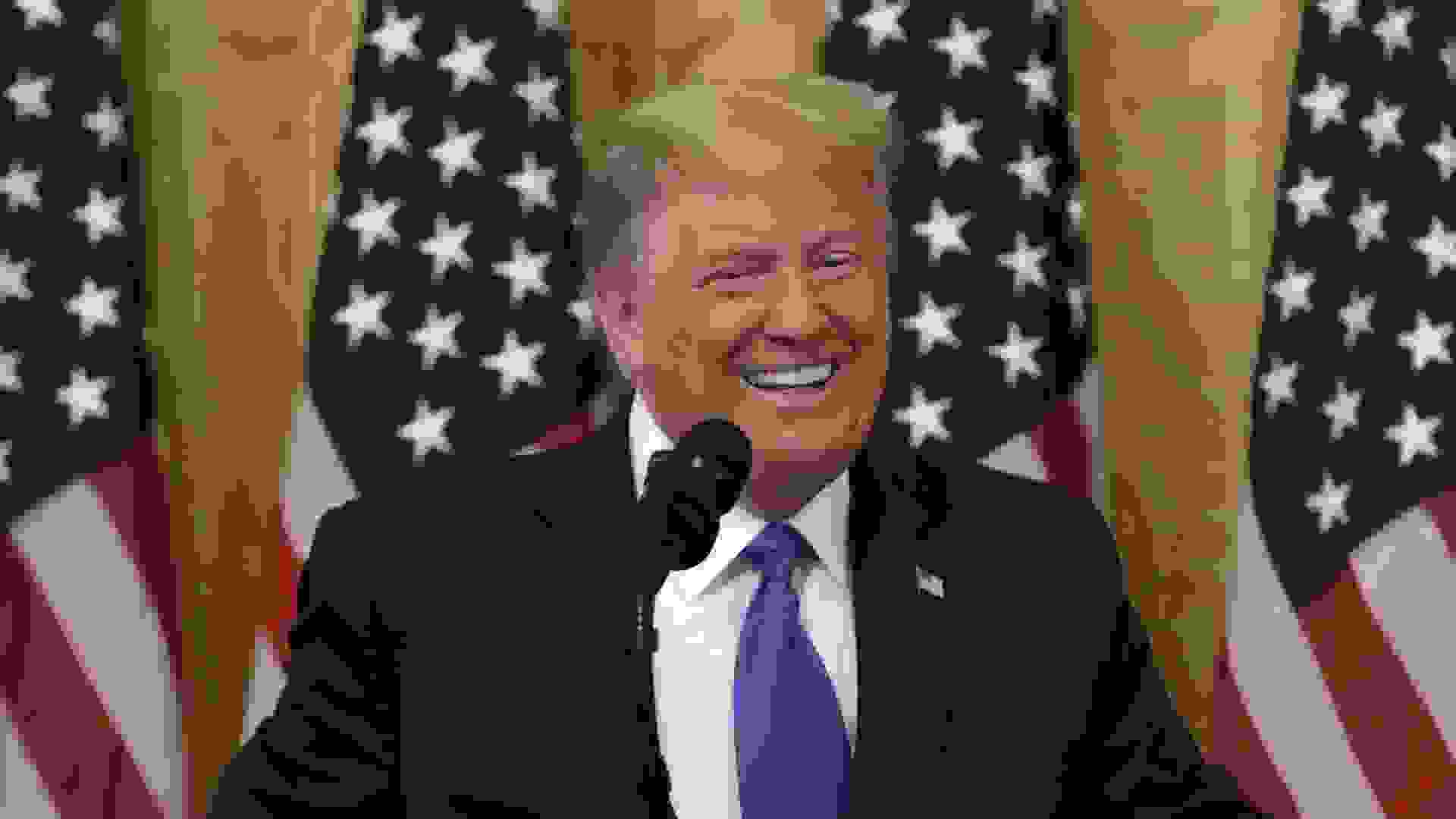 Former President Donald Trump isn't shy about his business acumen or his vast riches — but how wealthy is he currently? Since leaving office, former President Donald Trump lost $600 million,…
READ MORE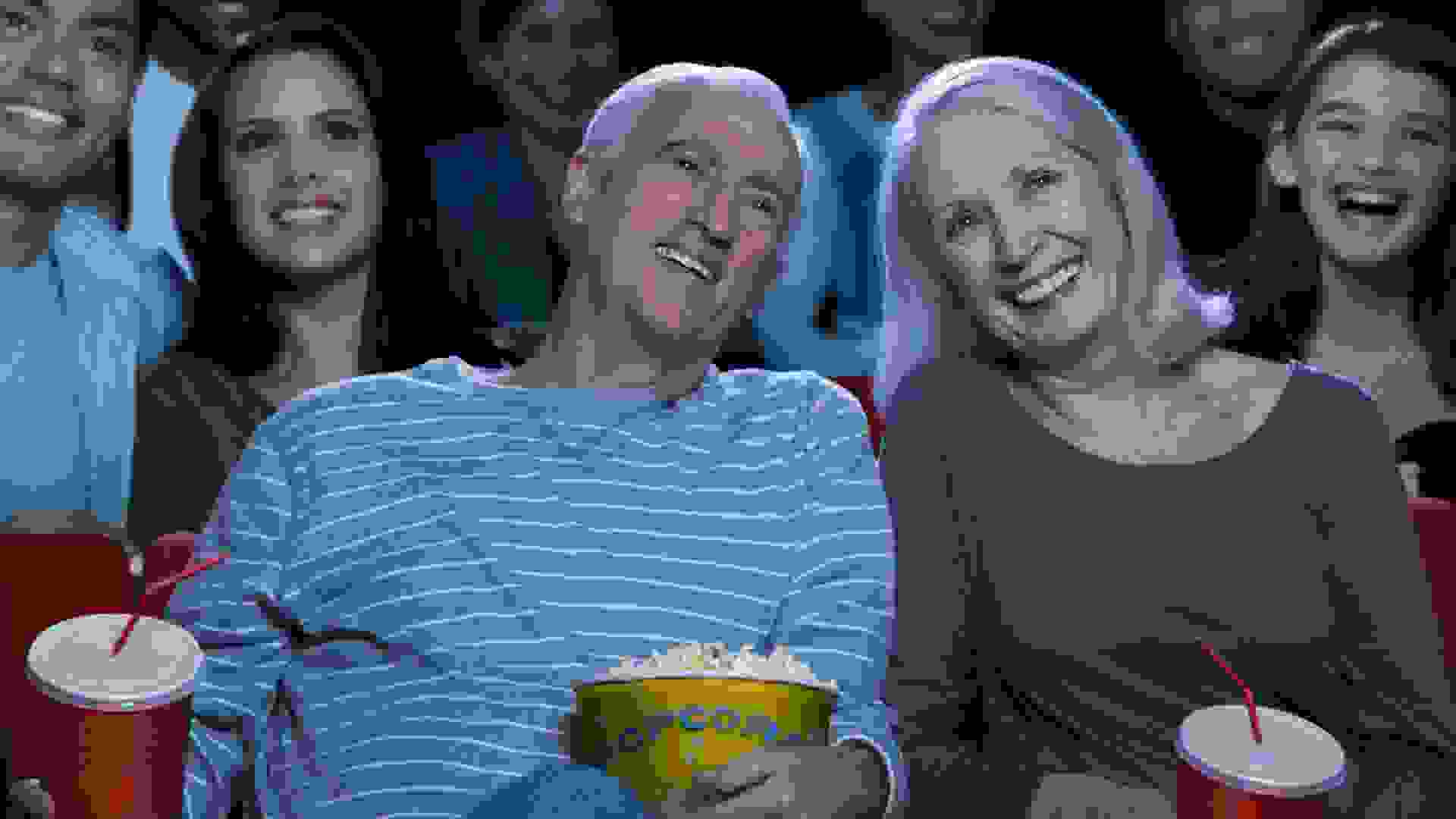 Social Security payments for next year are going to be a little larger than this year's — a total of 5.9% more, thanks to the largest cost-of-living adjustment increase in almost four decades….
READ MORE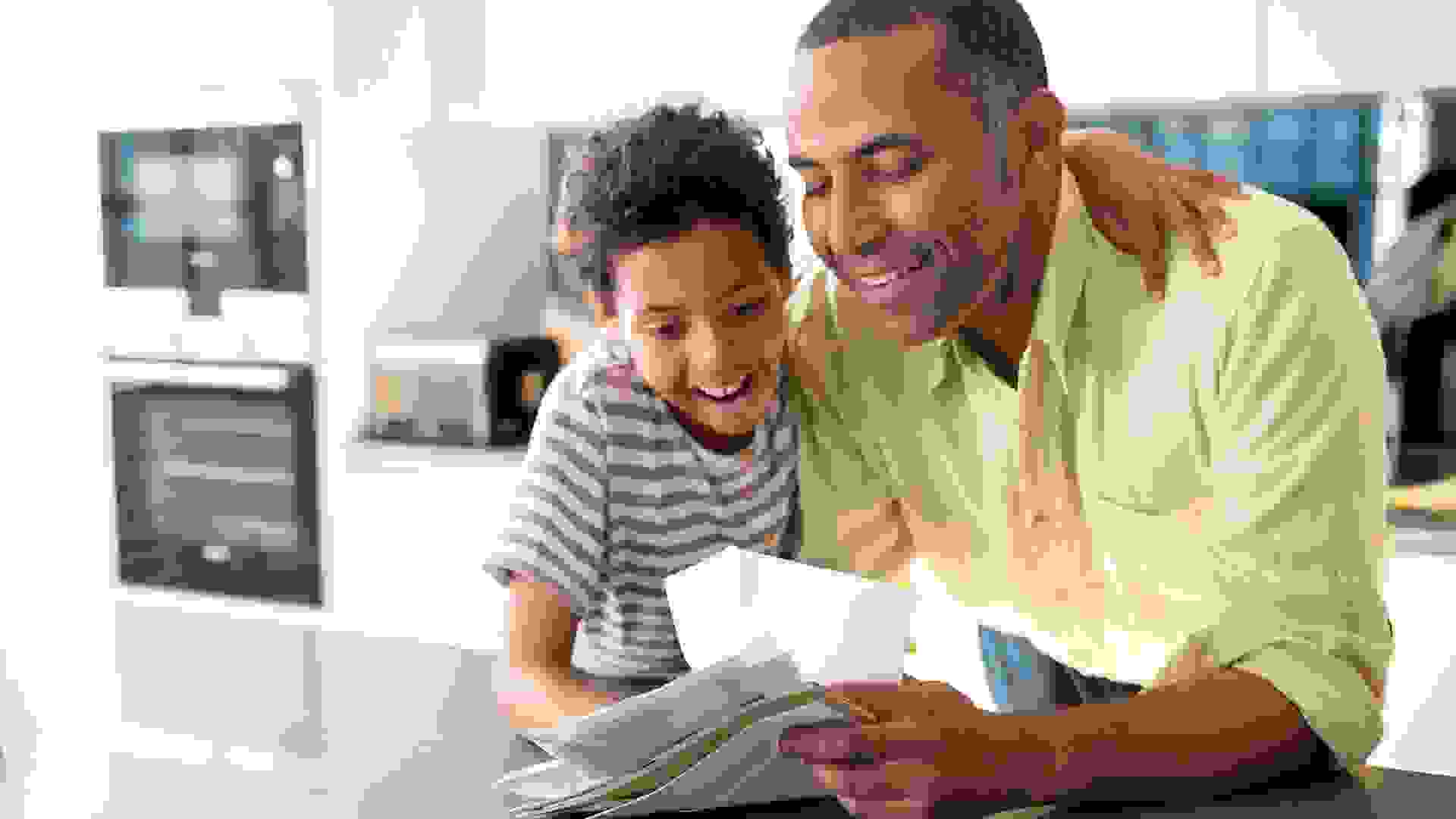 The final installment of the Child Tax Credit advance payments was sent out on Dec. 15, 2021. In order to check the status of your payments or see if you will be getting a payment, you can use the IRS…
READ MORE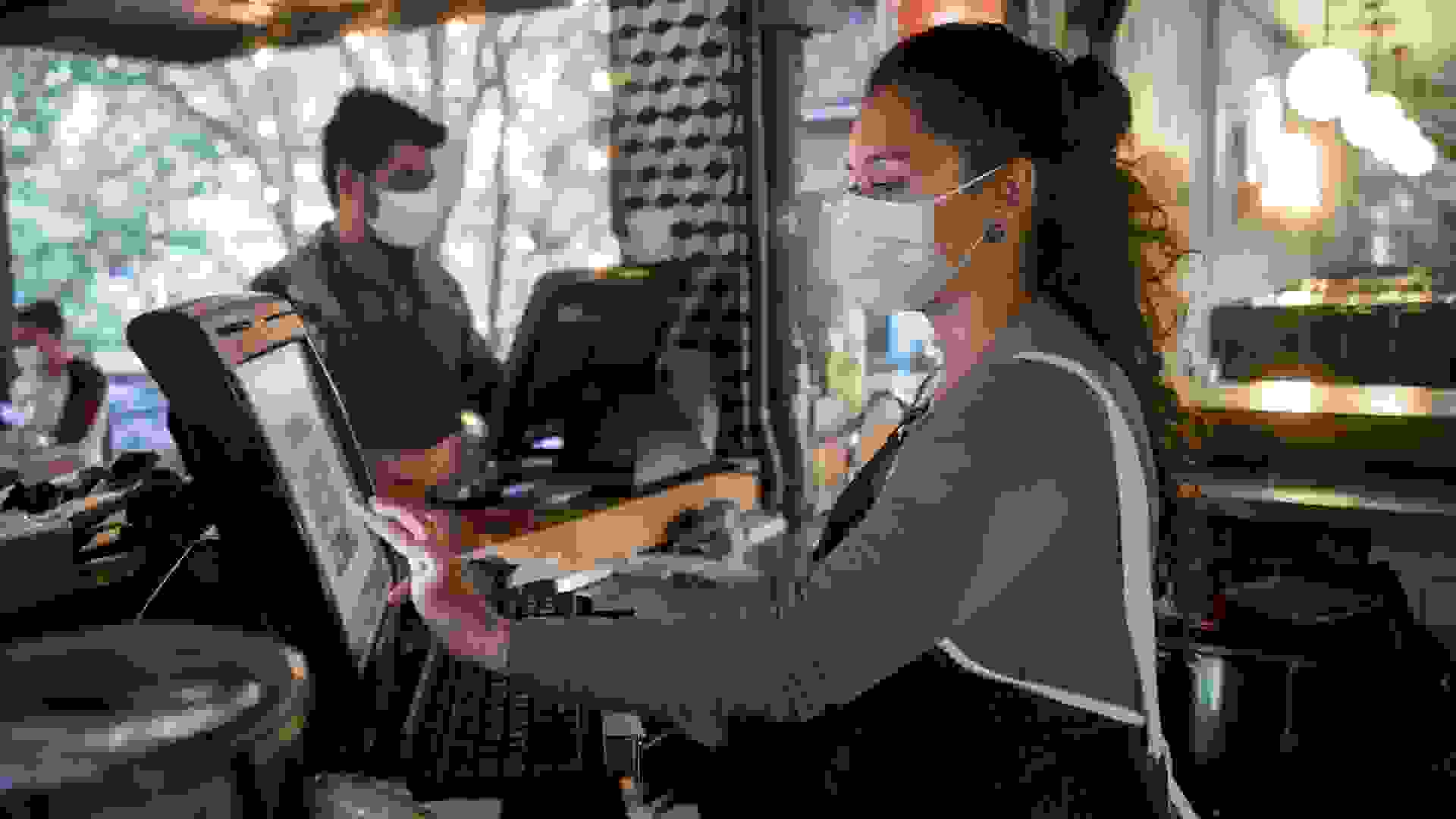 Employers in the United States have once again boosted their salary increase projections for 2022 to better compete for workers in a tight labor market, but the pay hikes still might not be enough to…
READ MORE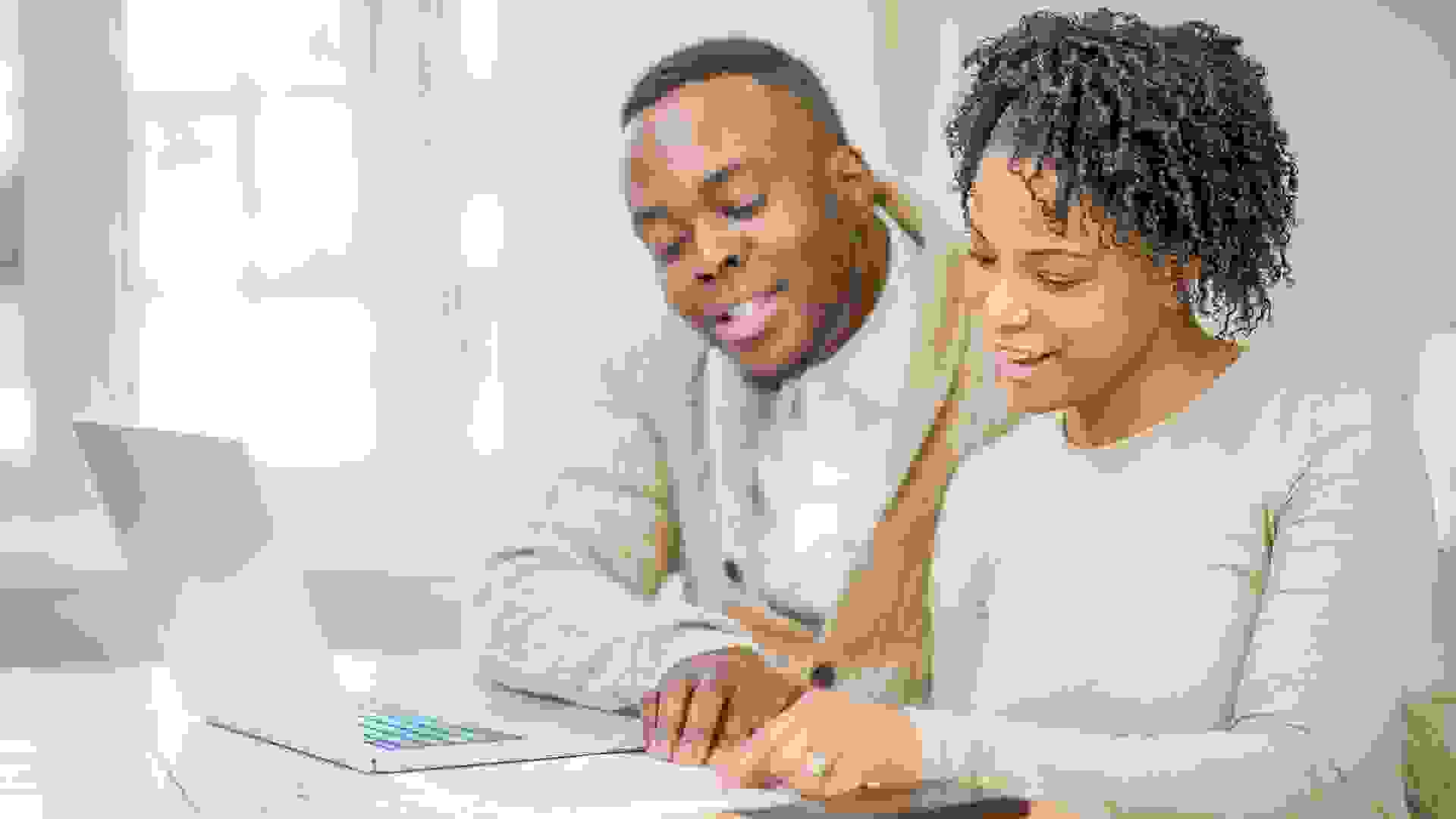 Recovery rebate credits are a great way to catch up on a stimulus payment you may have missed during last year, or if you simply did not get the full amount.  If you did not receive the full…
READ MORE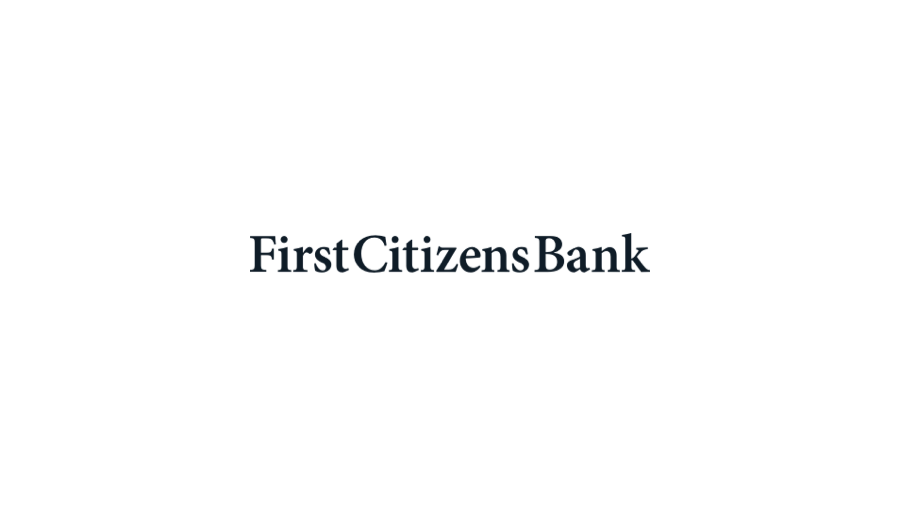 First Citizens Bank is a full-service bank and has all the products most people need, including checking accounts, savings accounts, CDs, credit cards, mortgages and other loans, investment accounts and insurance. If you're looking for one place to have all your accounts, First Citizens may be the place for you.
READ MORE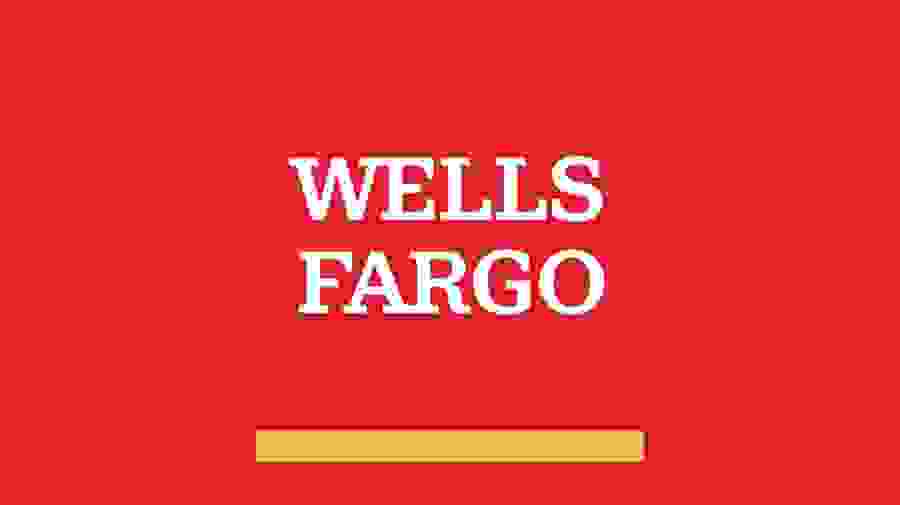 Wells Fargo offers plenty of banking services and products and is ideal for customers who want their banking and investment accounts with a single institution. This is especially true for investors who need the services of a financial advisor they can meet in person.
READ MORE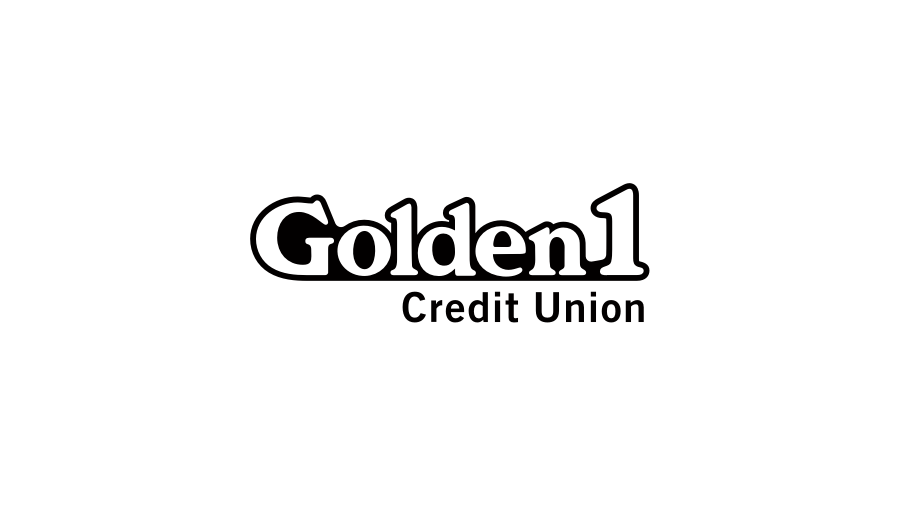 Golden 1 Credit Union combines a full lineup of products and services with low fees and competitive interest rates to make it an excellent choice for California residents.
READ MORE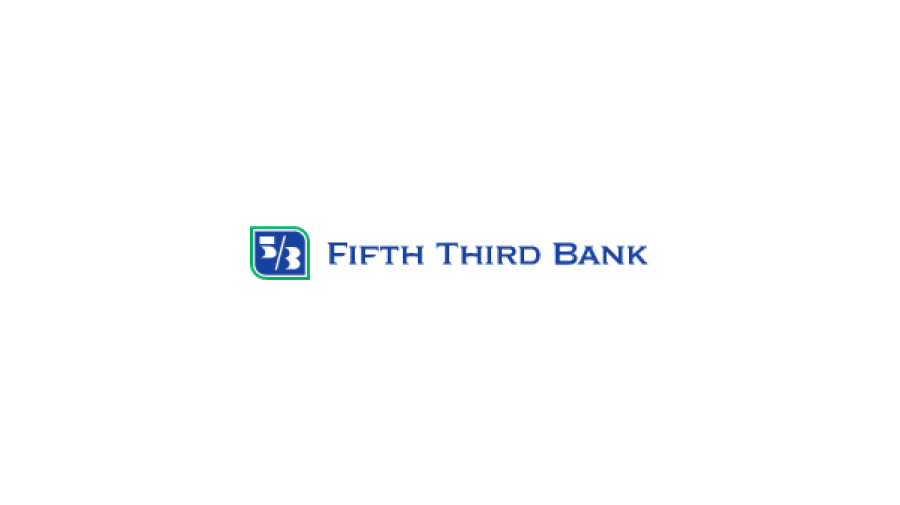 Fifth Third Bank has a robust product selection, including specialized checking and savings products. If you're looking for a single bank for all your needs and you live in Fifth Third's coverage area, you'll want to take a look. You can have your checking, savings, college fund, retirement and investment accounts all in one place.
READ MORE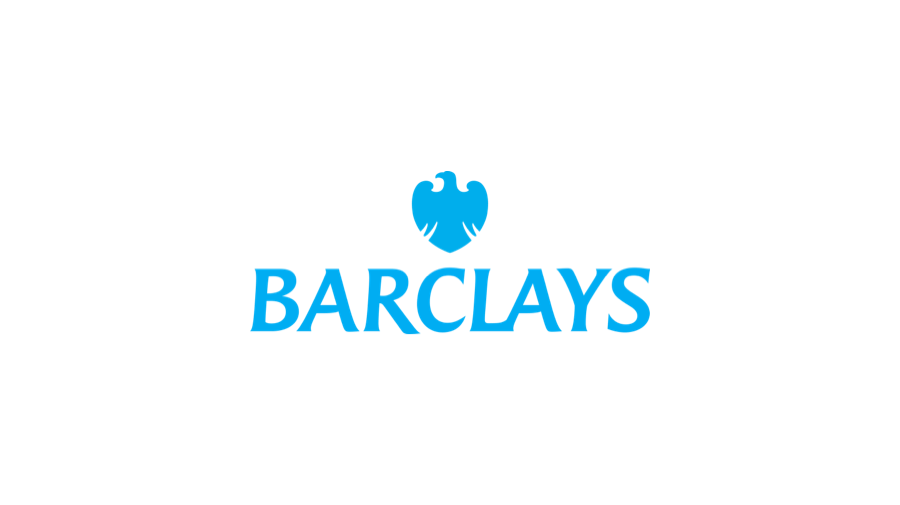 Barclays Bank offers only savings products: an online savings account and a CD. With no retail branches or ATMs, these accounts are a good place to stash some money that you want to keep separate from the rest of your accounts.
READ MORE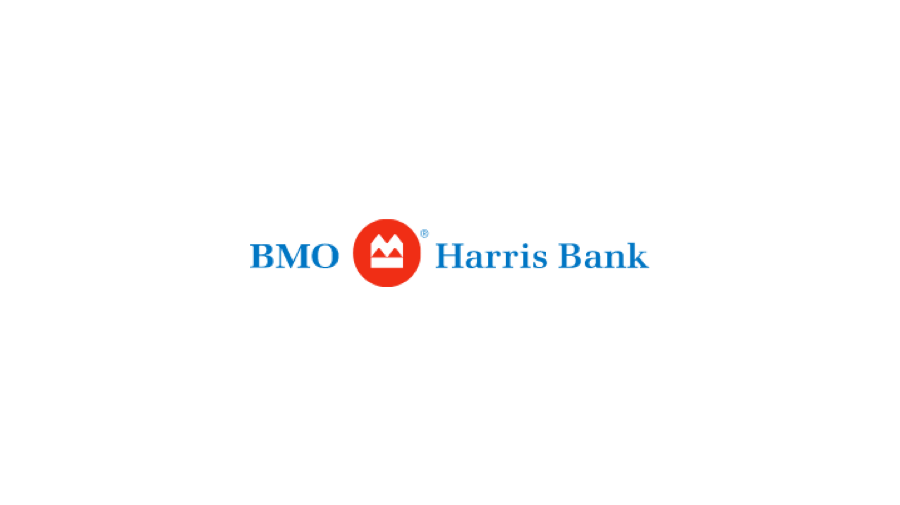 BMO Harris Bank is a great choice for customers who want a straightforward approach to banking, a solid selection of products and a customer-favorite mobile app.
READ MORE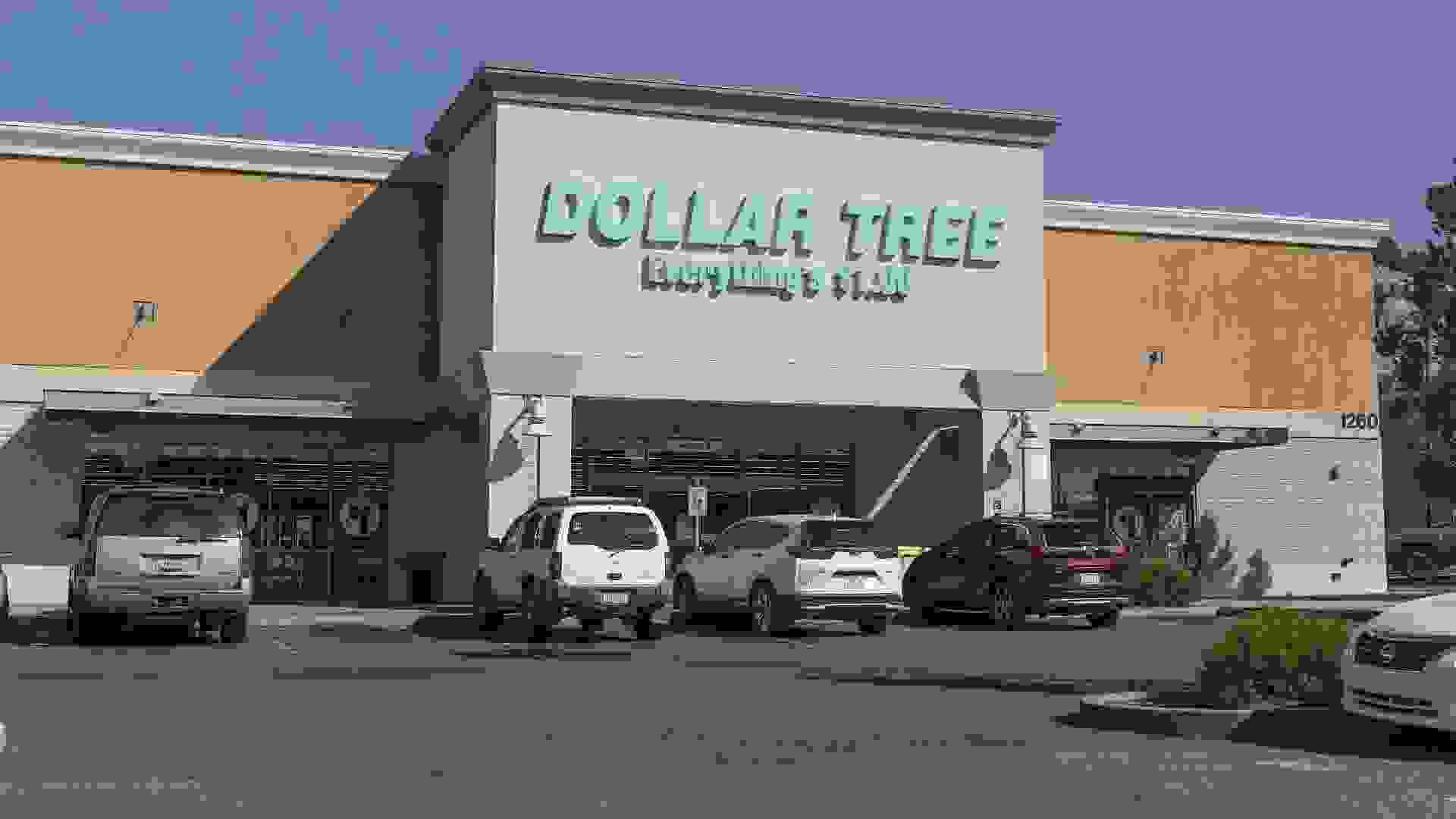 The Dollar-and-a-Quarter Tree apparently is not going over well with certain consumers who are used to whipping out a $1 bill and not a penny more. Many are taking to social media to complain about…
READ MORE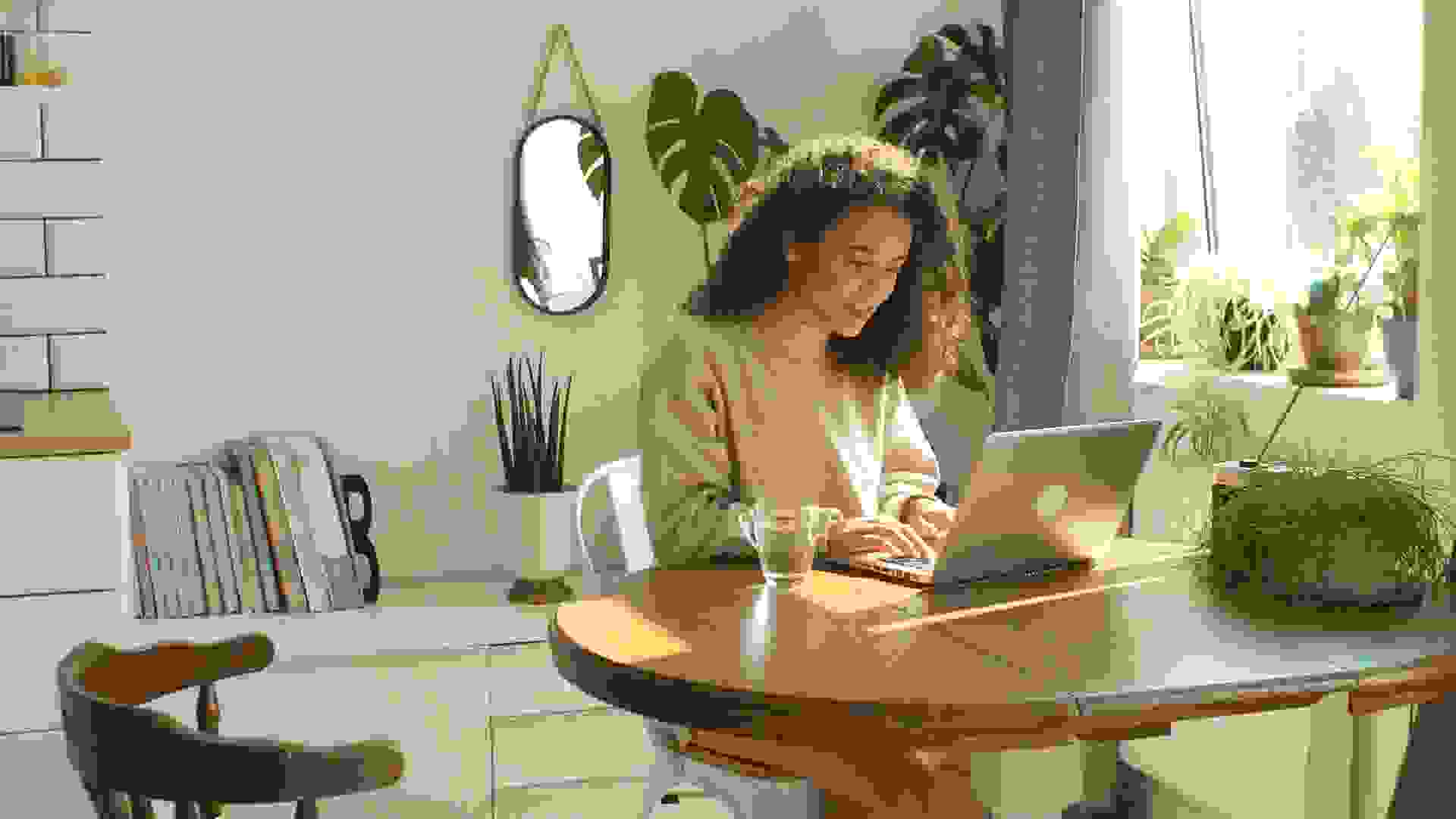 New rules unveiled last year will let you contribute an extra $1,000 to your 401(k) plan in 2022, and there's no time like the present to begin boosting the amount you put in. See: The Pension Is Dead…
READ MORE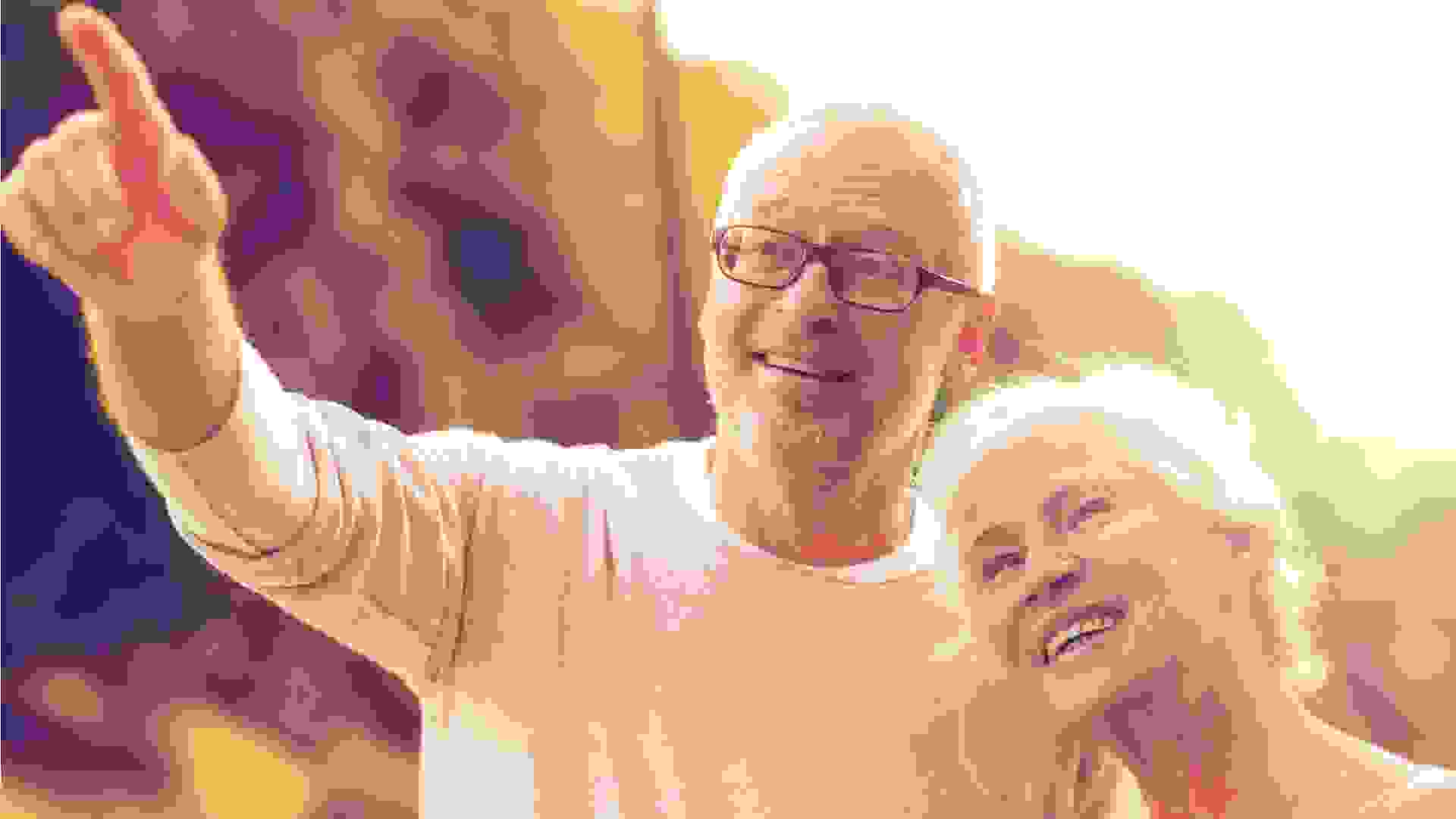 The 2022 COLA increases have been applied to new Social Security payments for January, and the first checks have already started to hit bank accounts. See: What To Expect From Social Security in…
READ MORE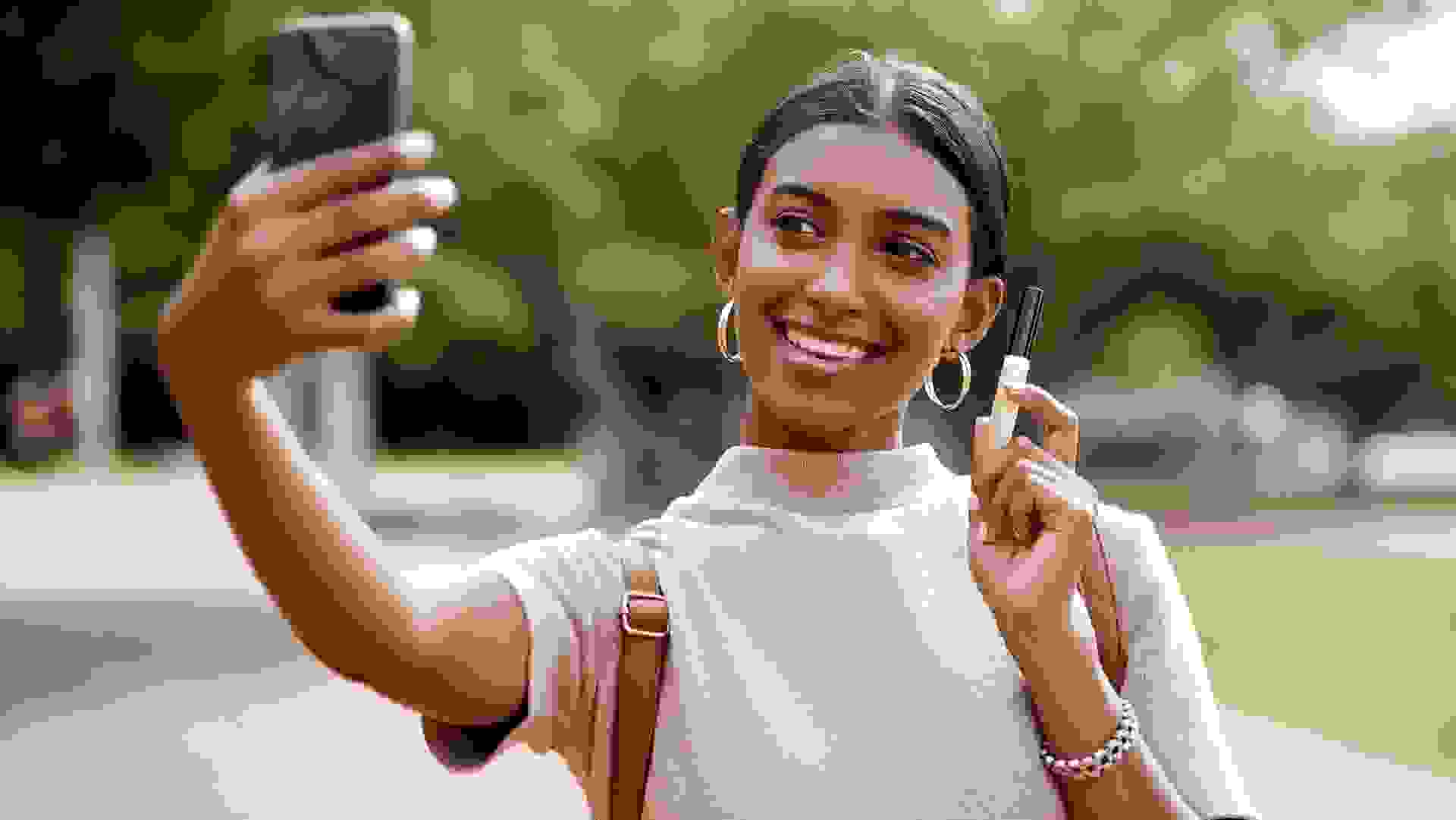 It's a career path that wasn't even around a decade ago, but it's proving to be more profitable than being a CEO of a Fortune 500 company. TikTok influencers like Charli D'Amelio are earning upwards…
READ MORE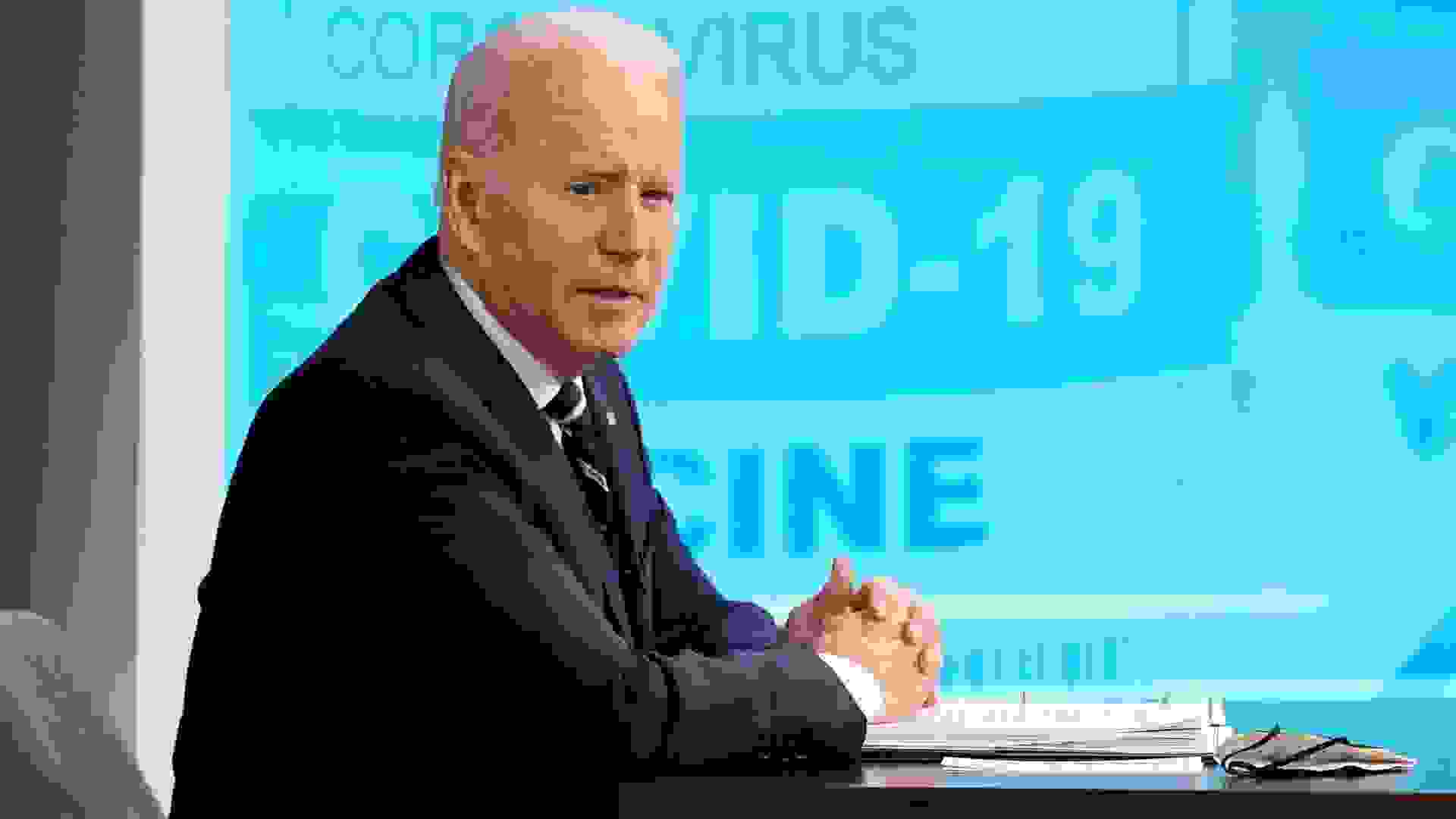 If you start getting messages this afternoon from friends and family telling you that you can receive free at-home COVID-19 tests — delivered by the U.S. Postal Service — through a government…
READ MORE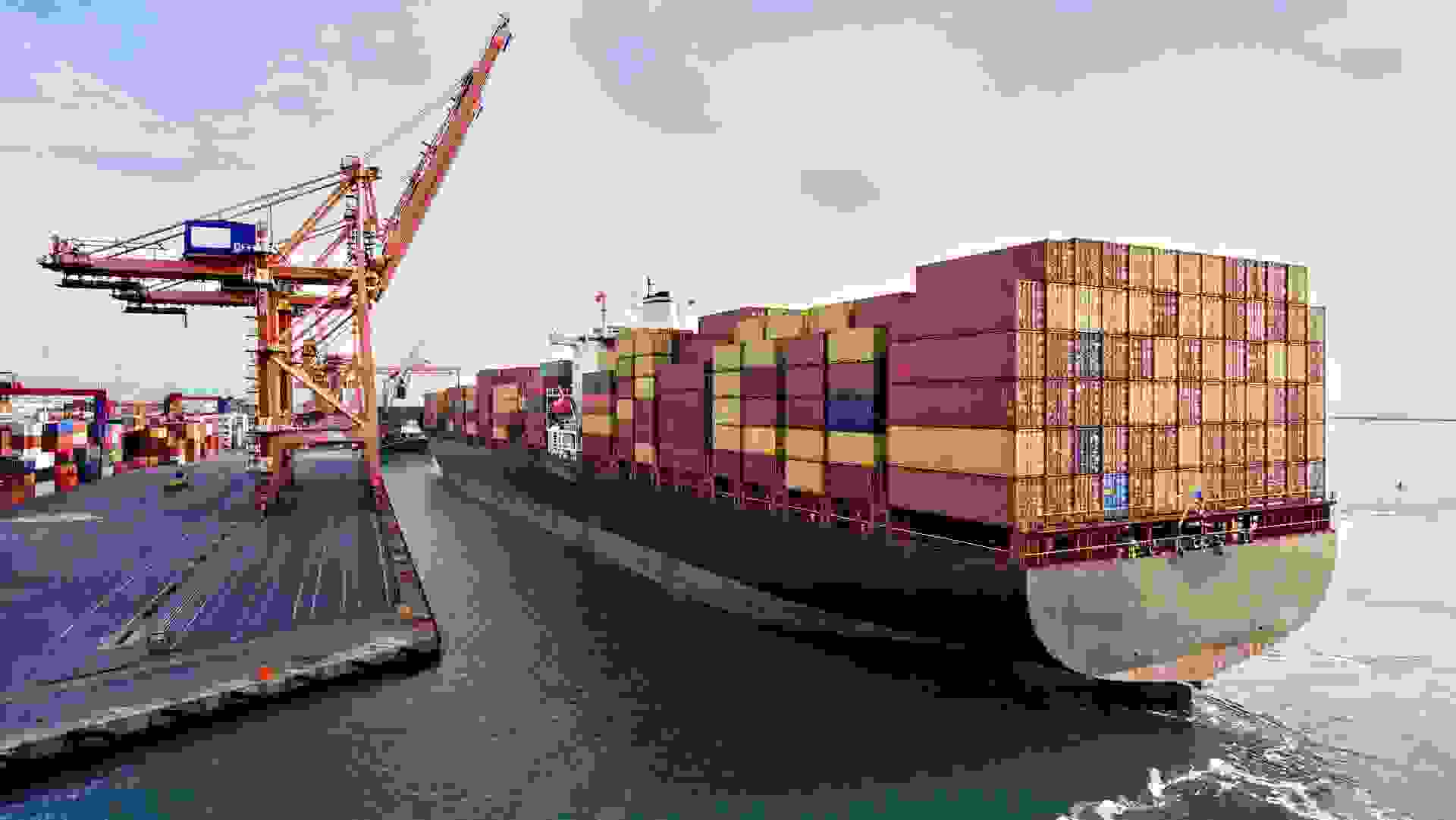 One of the biggest stories of 2021 was the global supply chain crisis that created massive shipping delays, contributed to runaway inflation, and most likely left you wondering where some of your…
READ MORE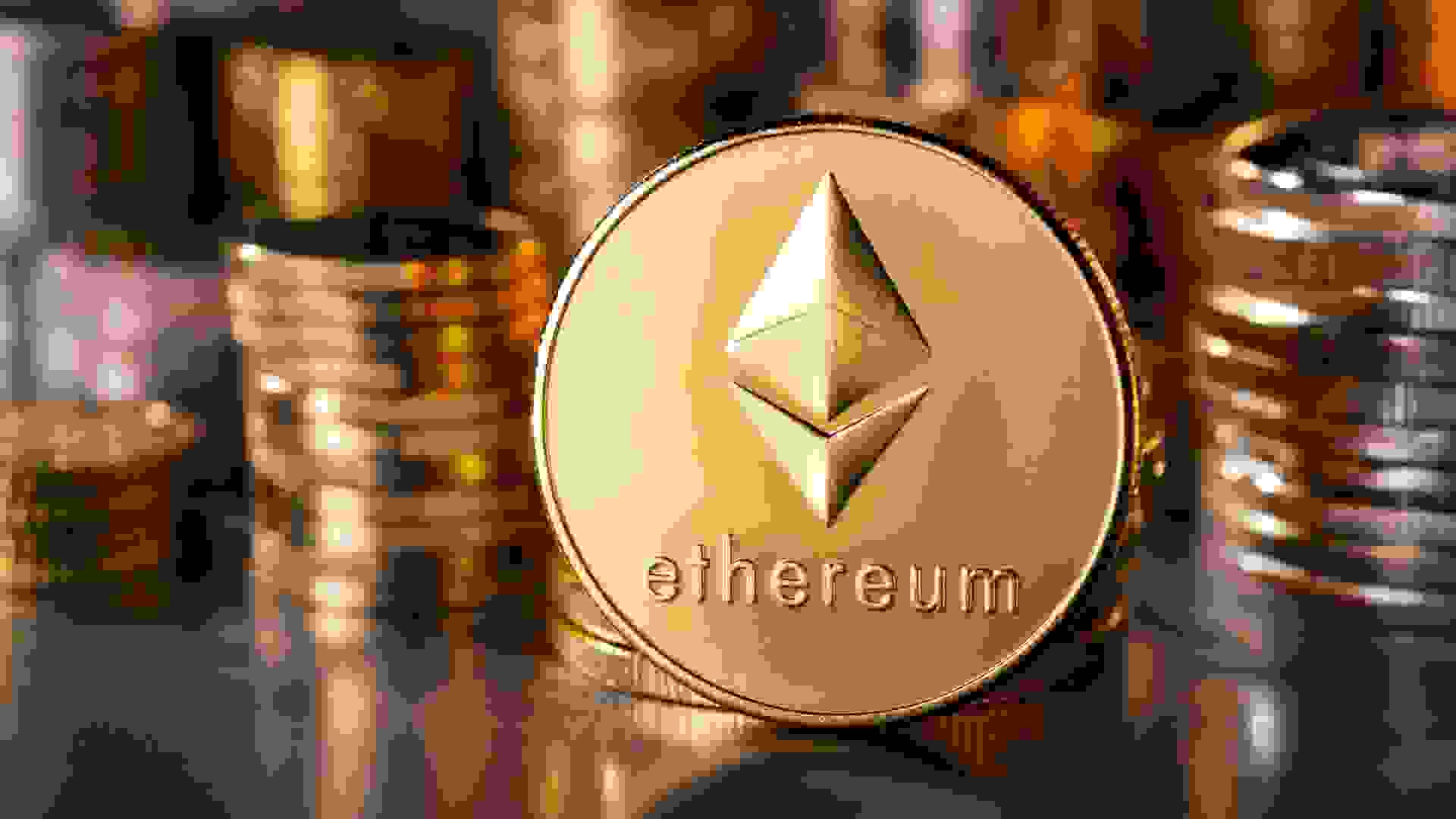 Singapore-based digital wallet provider and trading platform Crypto.com tweeted on Jan. 18 that "a small number of users experienced unauthorized activity in their accounts" — and also that "all…
READ MORE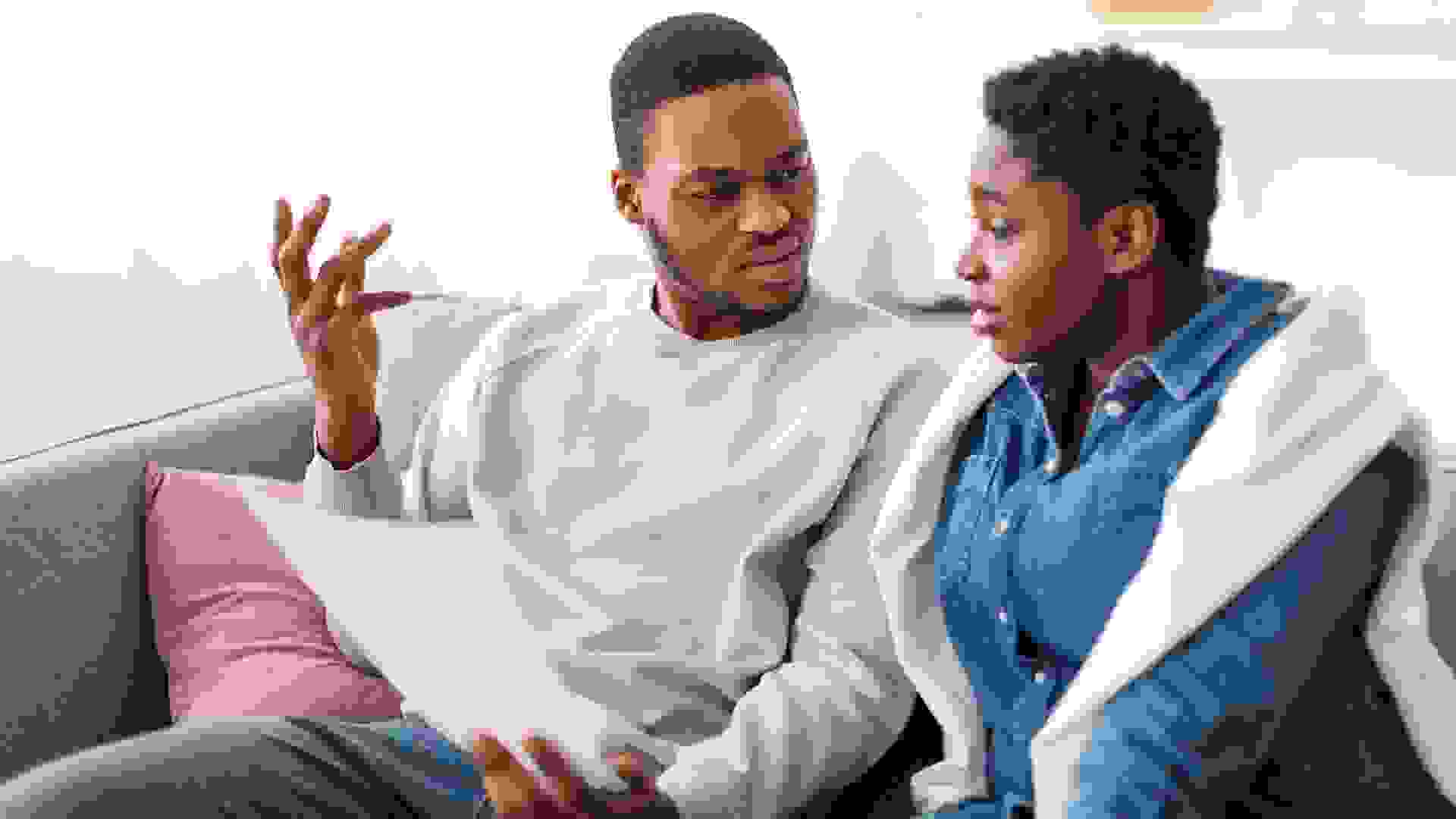 Millions of families received cash infusions over the last six months thanks to the advance portion of the child tax credit — but it seems as though the buck will, unfortunately, stop there. A…
READ MORE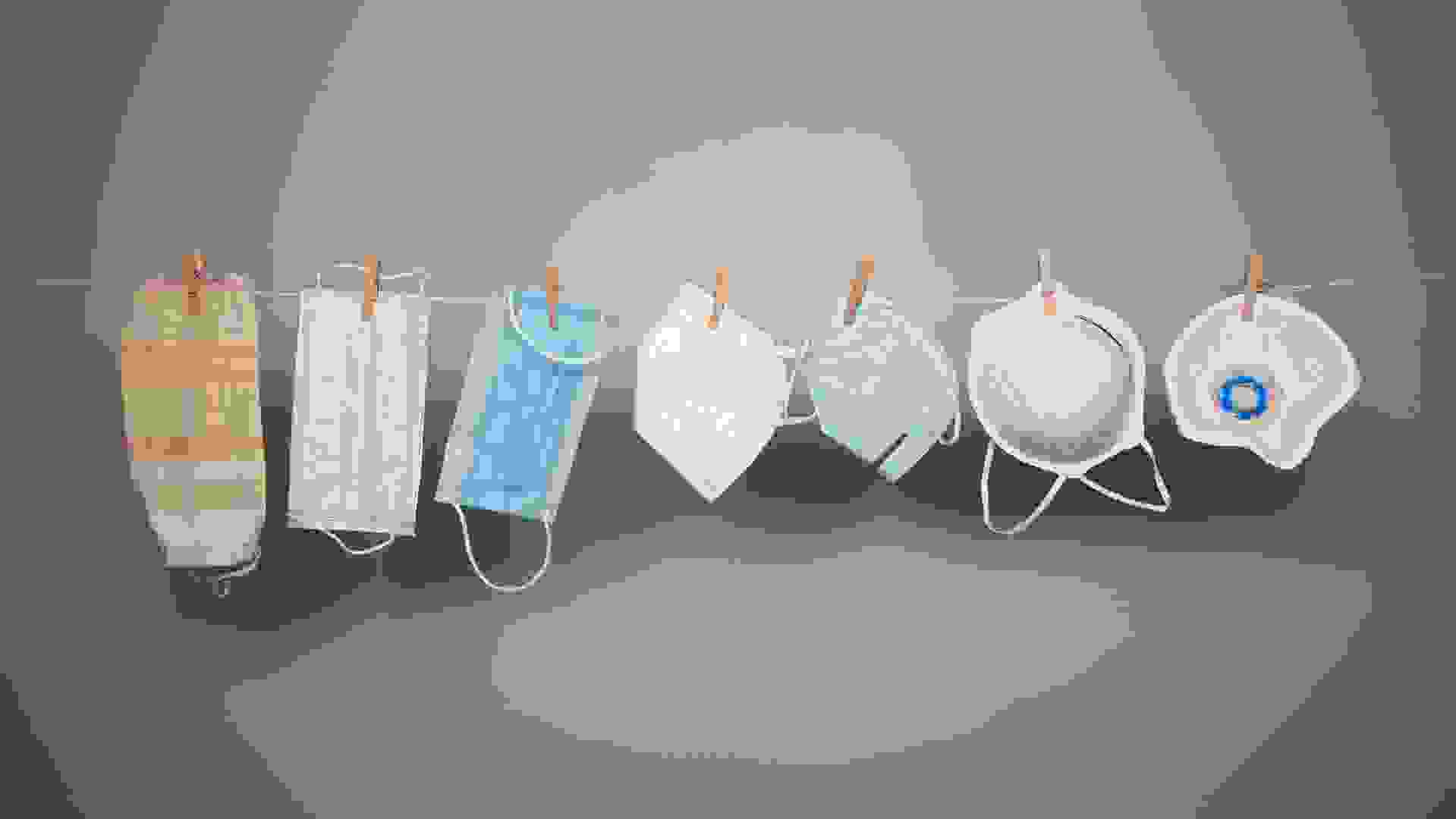 As COVID-19 pandemic-related regulations continue to evolve, it's likely that masks will stay in our lives for a while. Recent spikes in Omicron variant cases are causing health officials to rethink…
READ MORE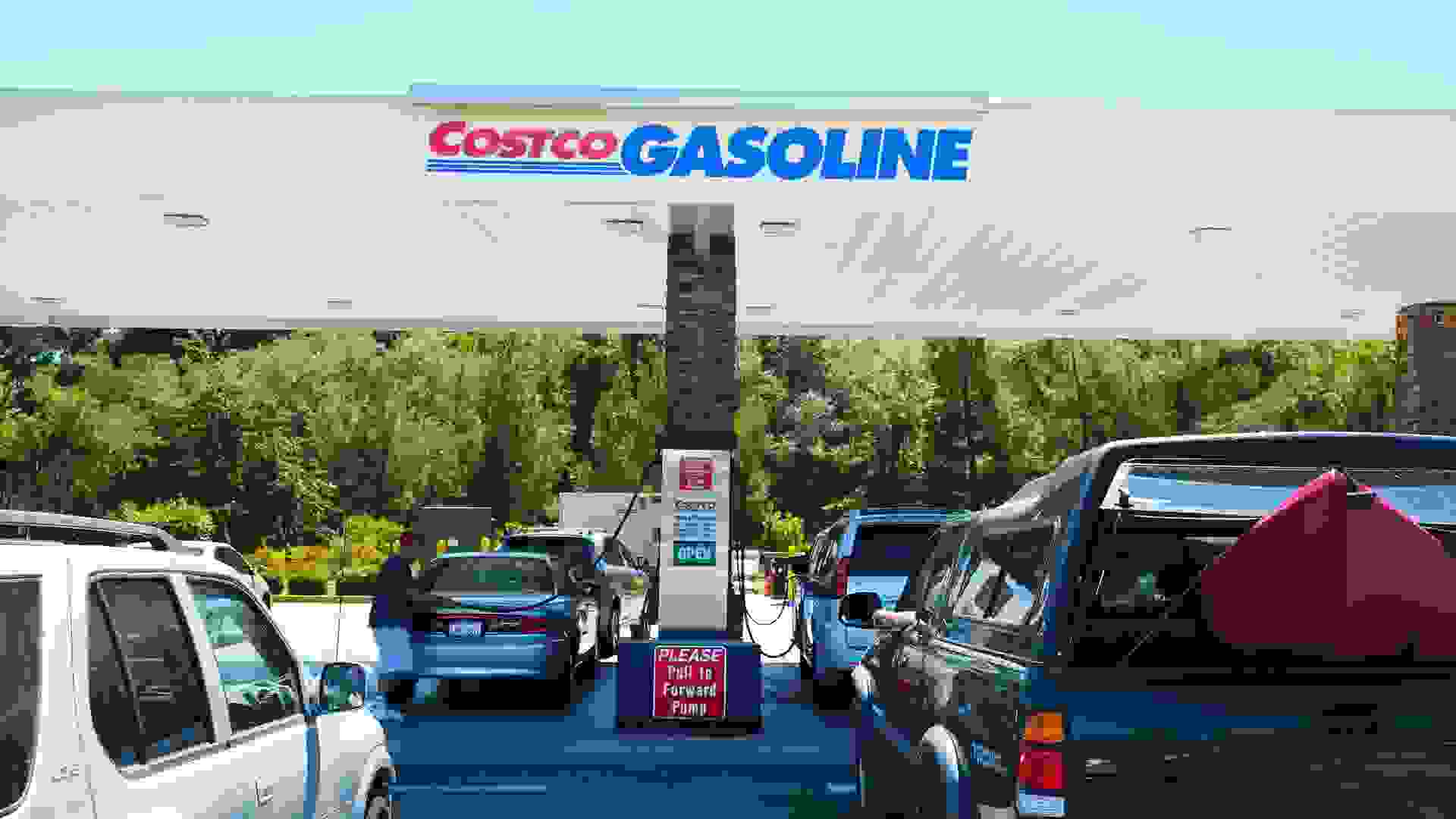 Even amidst the Omicron variant of Covid-19, Americans are traveling and gas prices are rising
READ MORE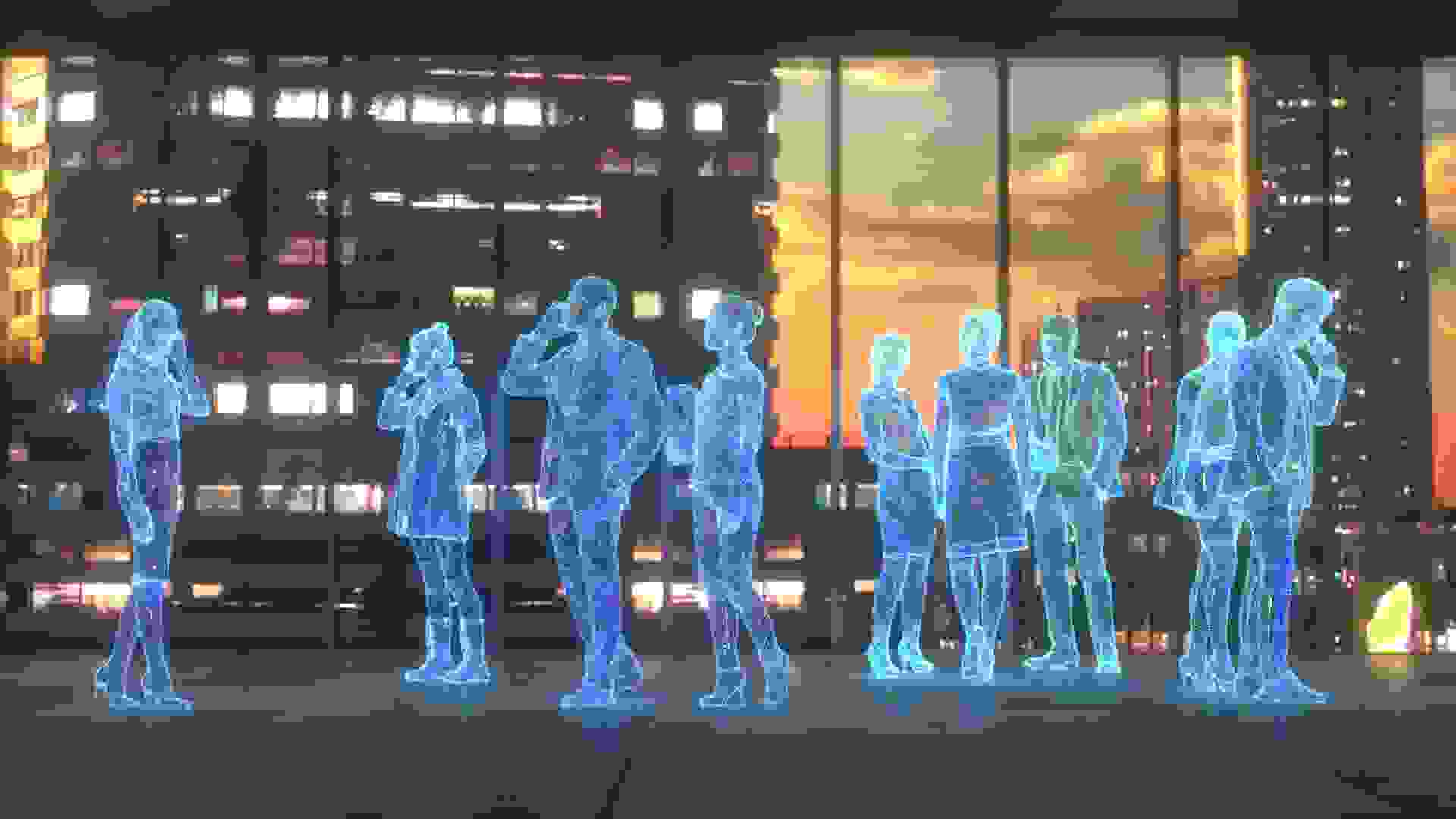 As the Metaverse continues emerging as a viable community, complete with its own economy, experts are saying we will see jobs available in the virtual sphere this year. As digital and real-world…
READ MORE
If you bought personal protective equipment (PPE) — such as masks, hand sanitizer and sanitizing wipes — for the purpose of preventing the spread of COVID-19 in 2021, you may be eligible for a tax…
READ MORE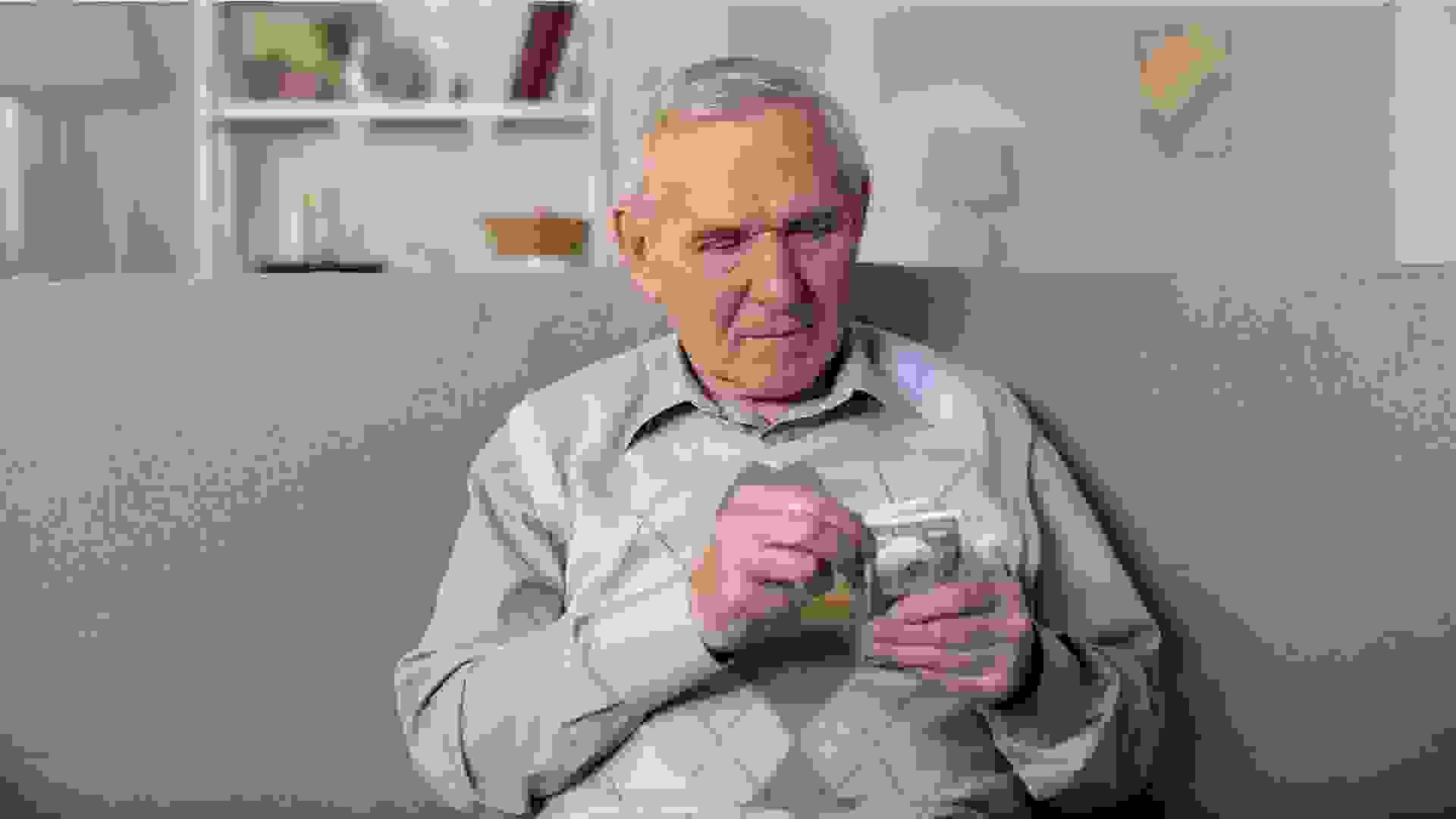 Delayed retirement credits are a perk the Social Security Administration offers you for waiting to draw on your benefits. Your monthly benefit is increased by a certain percentage for each month you…
READ MORE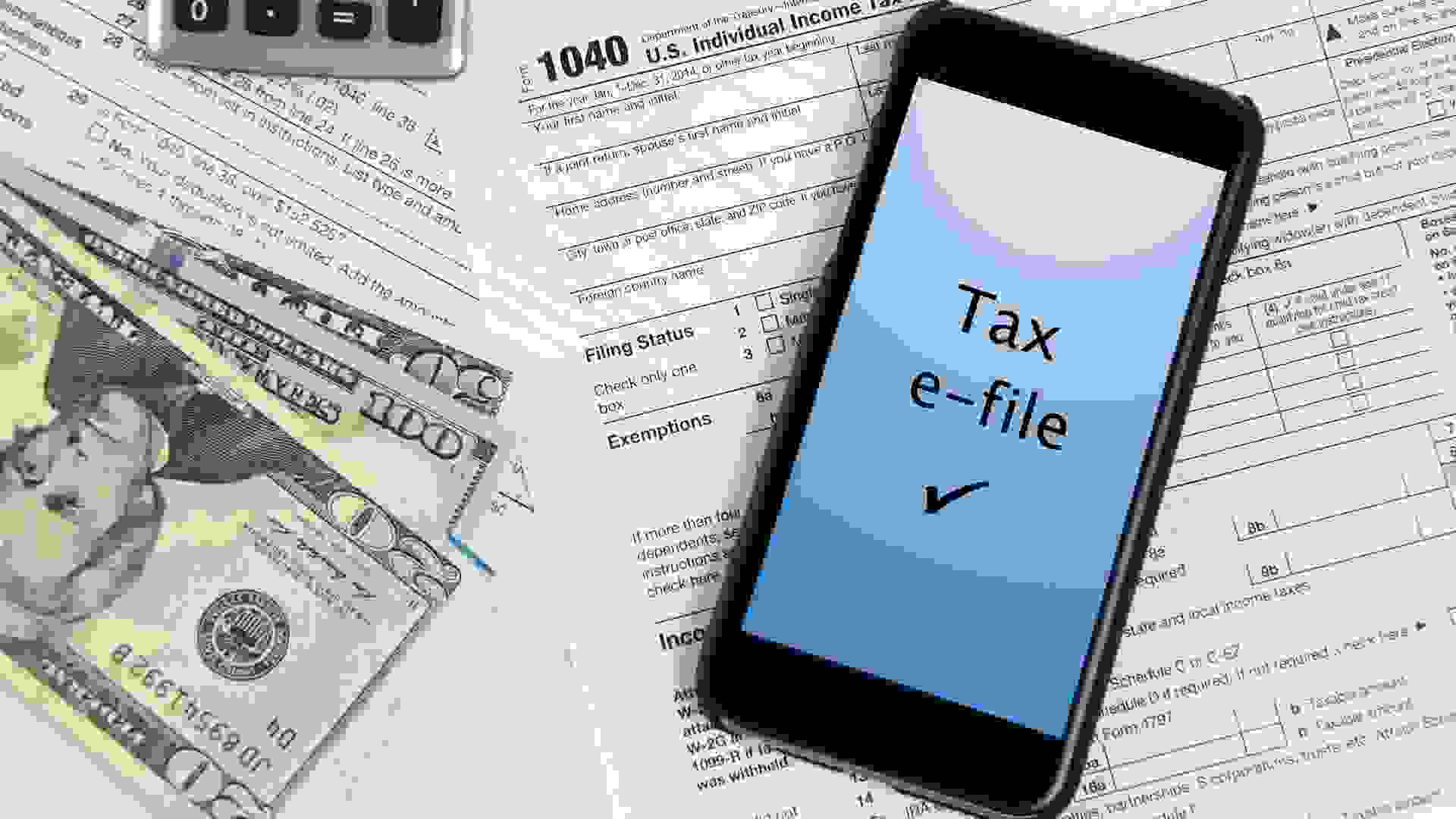 Tax season is officially upon us, and the IRS has tools to make filing a little easier. IRS Free File is a free online tool that allows you to prepare and file your federal income taxes. The service…
READ MORE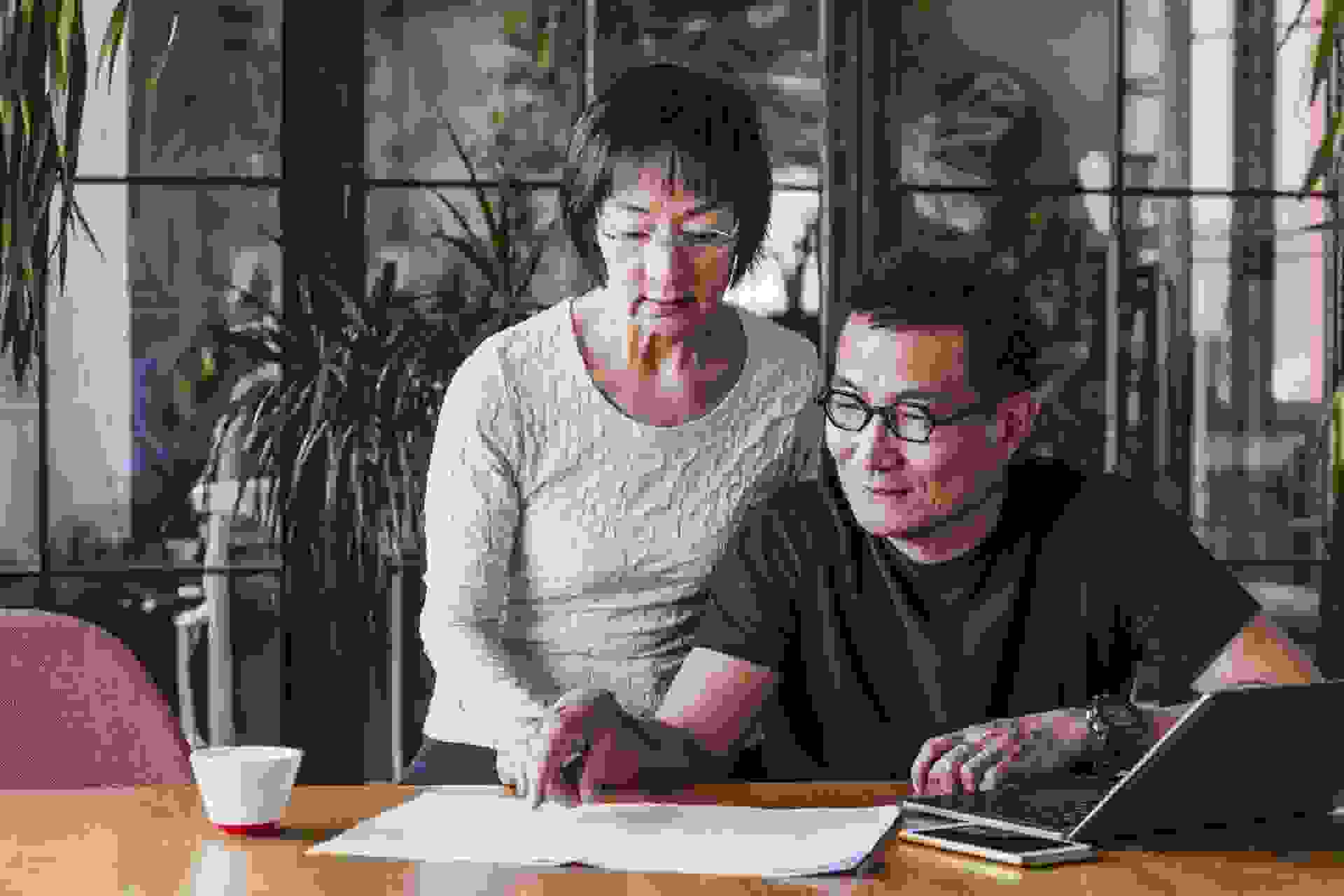 Each year, the Social Security Board of Trustees releases its report on the current and projected financial status of Social Security and Medicare programs.  According to its latest report,…
READ MORE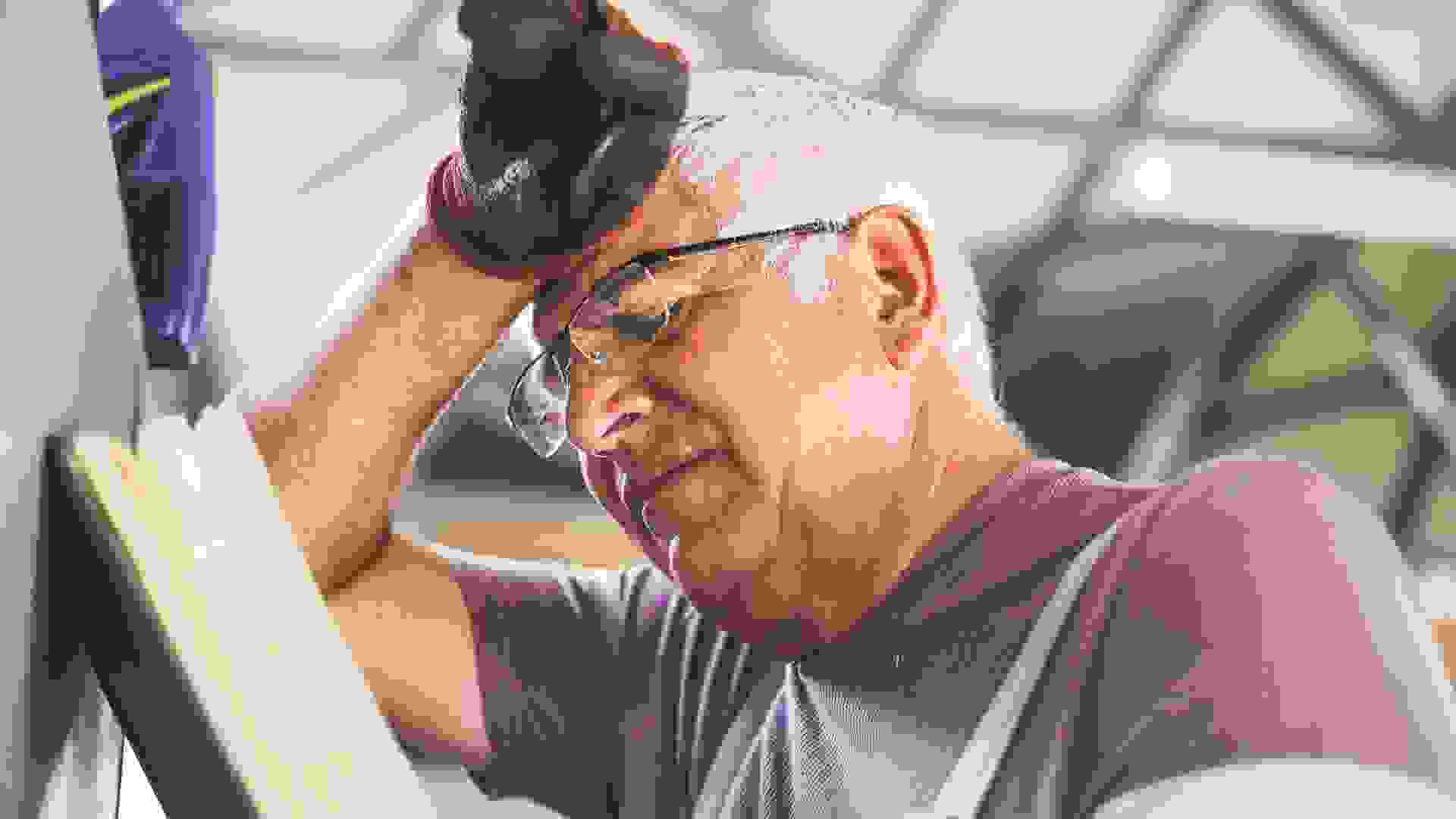 The Supplemental Security Income program provides a monthly benefit to adults and children with a disability or blindness and resources below specific financial limits. SSI payments are also made to…
READ MORE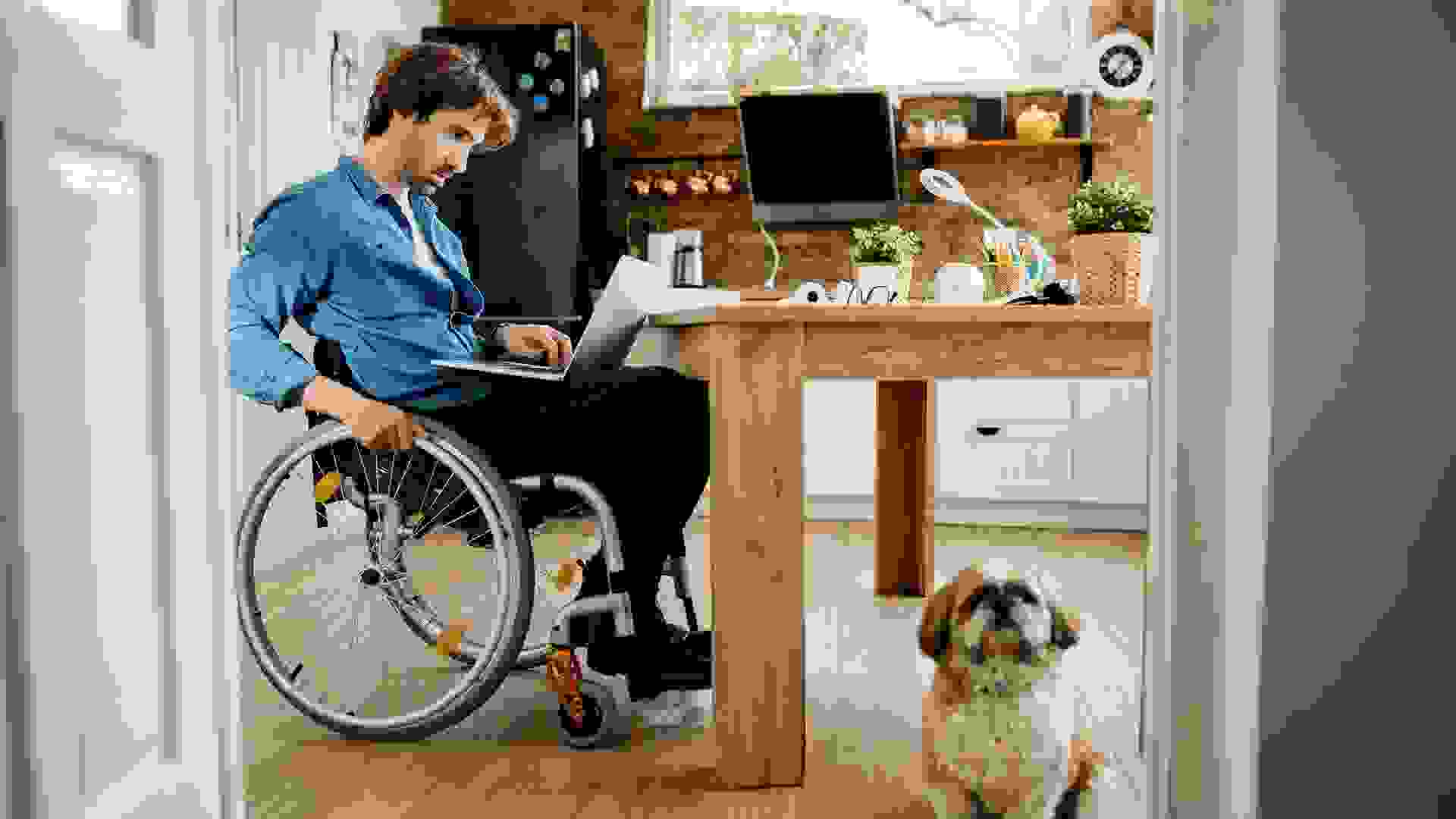 Supplemental Security Income is a supplementary income program funded by federal tax revenues. It's intended to help older, blind and disabled Americans who have little or no income. Payments provide…
READ MORE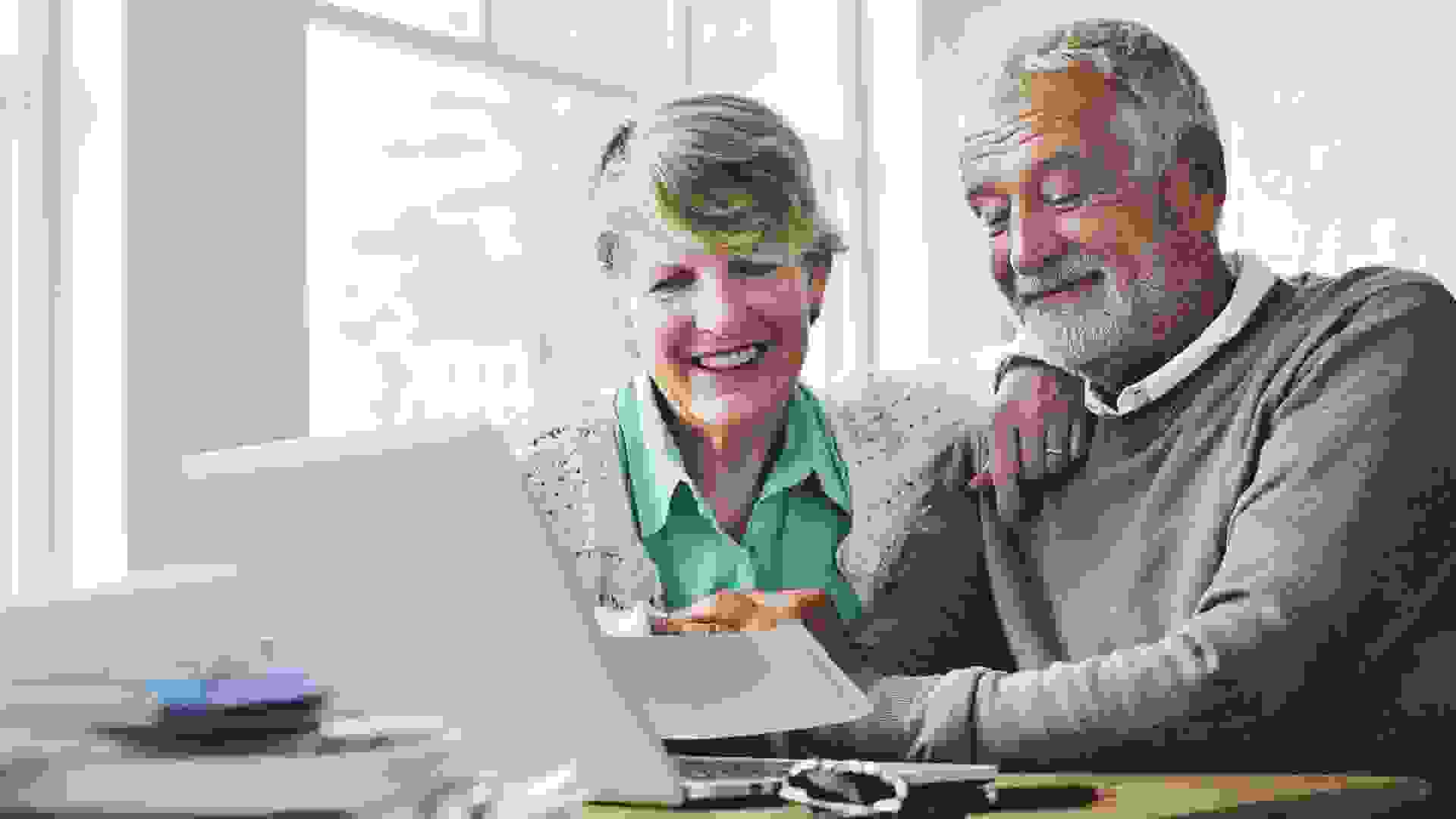 According to the Social Security Administration, more than 60 million people depend on Social Security benefits for either part, or all, of their income during retirement. Regardless of how much one…
READ MORE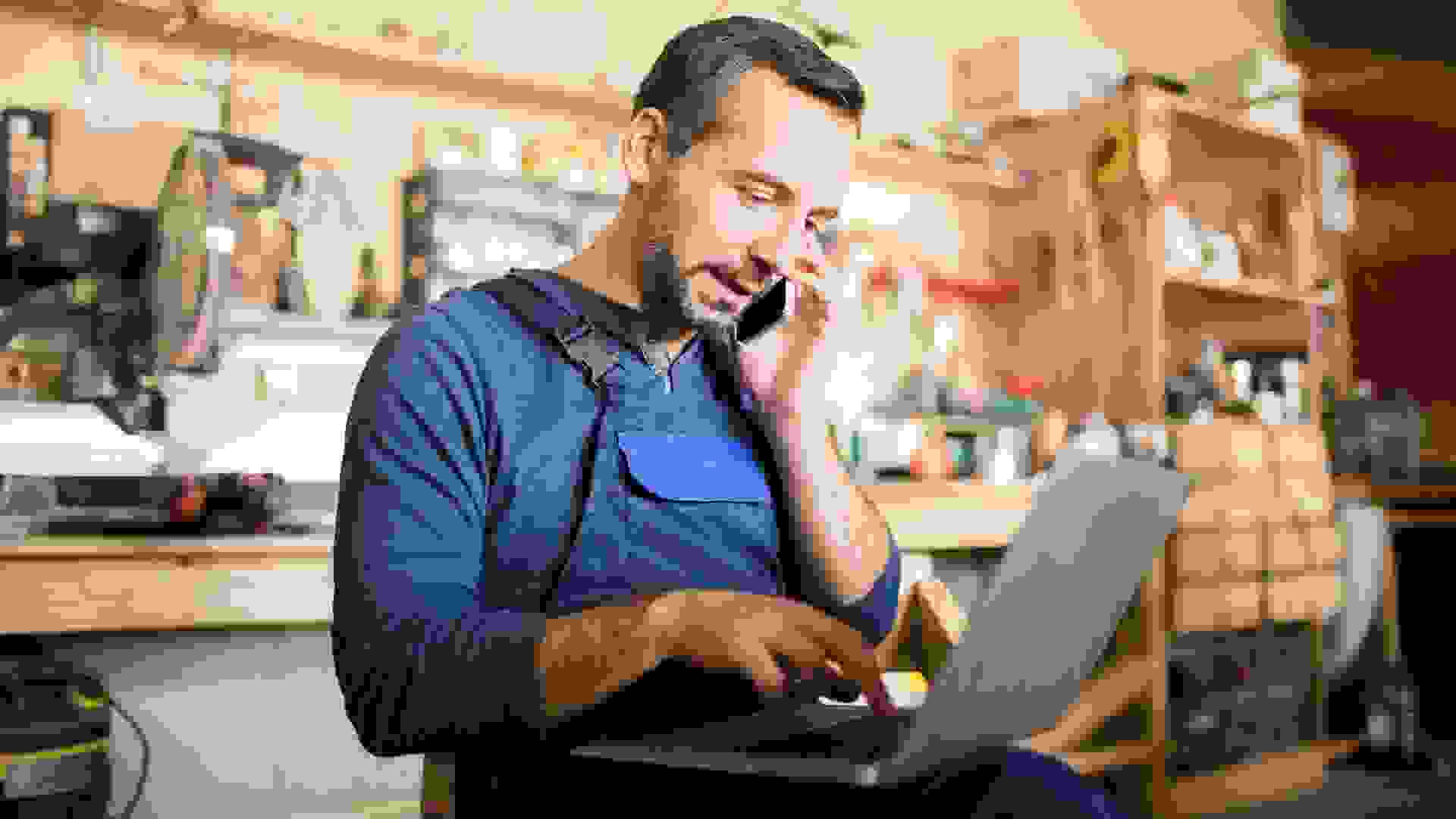 If you owe fourth-quarter estimated taxes for the 2021 tax year, time is running out to get the payment in and avoid a penalty. The deadline is Tuesday, January 18 for those who file estimated taxes…
READ MORE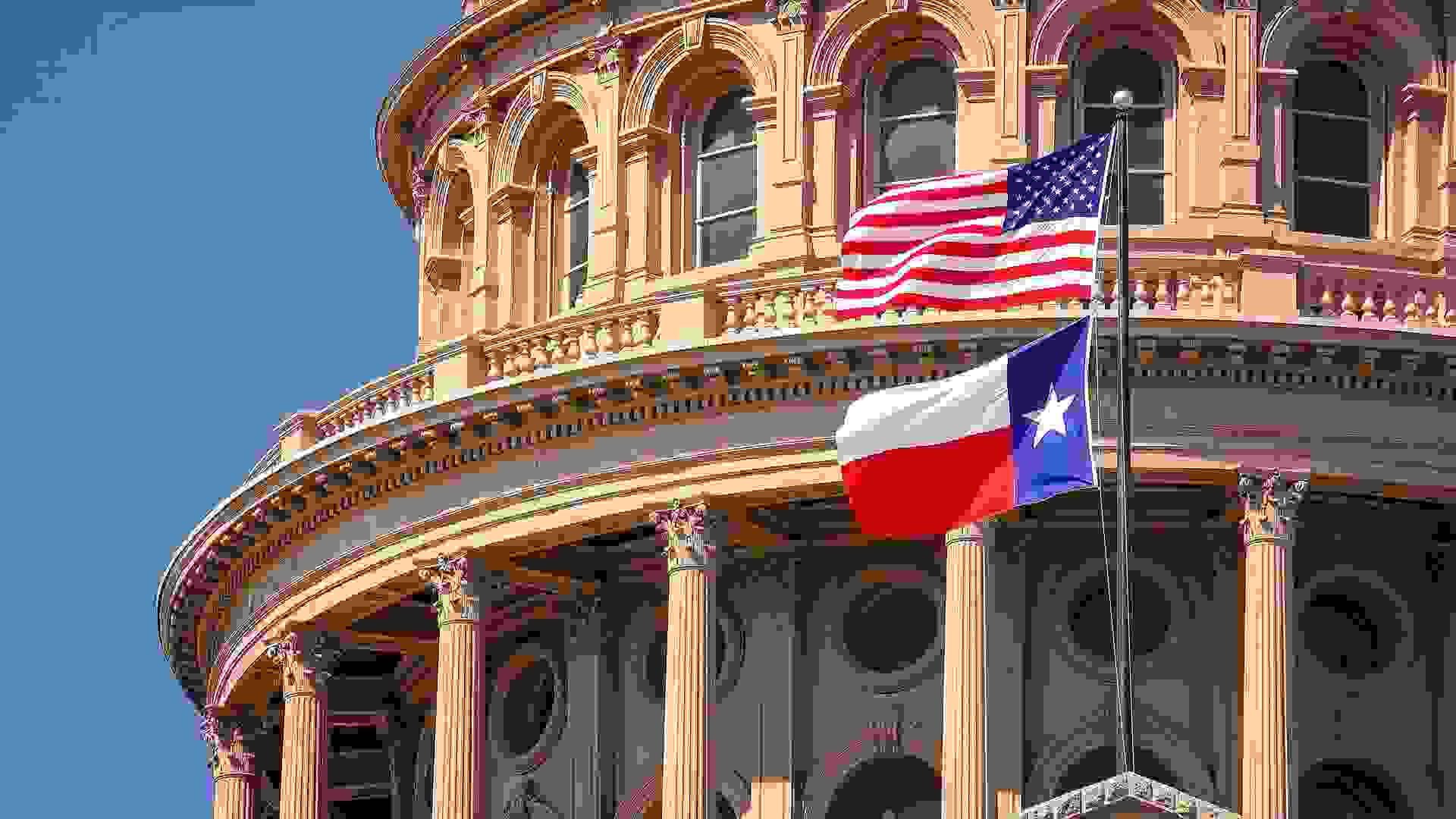 SNAP benefits in Texas are distributed through what is called a Lone Star Card. This card is similar to the EBT cards that other states use and can be redeemed the same way you would use a credit card…
READ MORE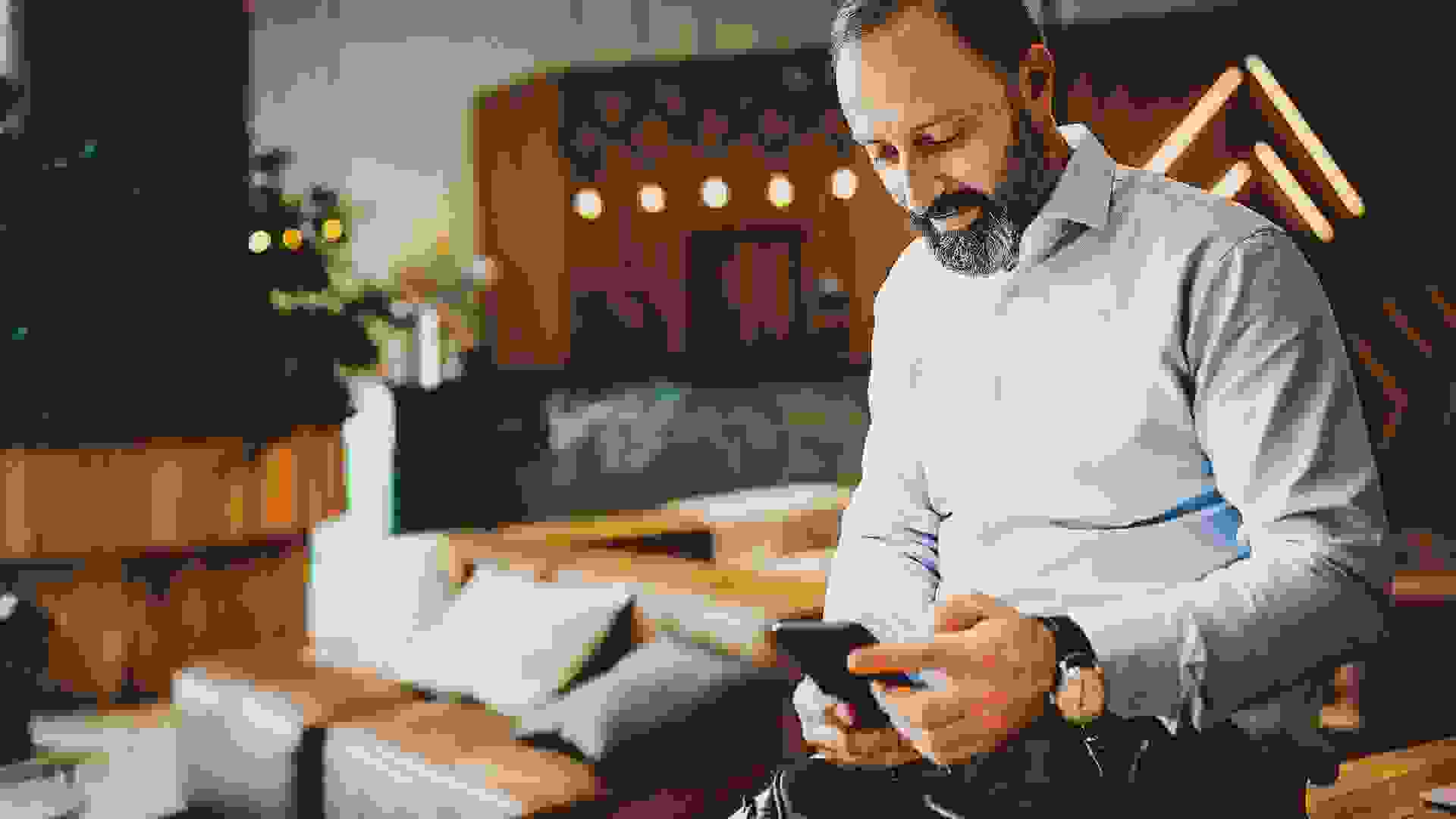 The Social Security Administration has released the schedule of Social Security payments for 2022. These payments will include the cost-of-living adjustment.
READ MORE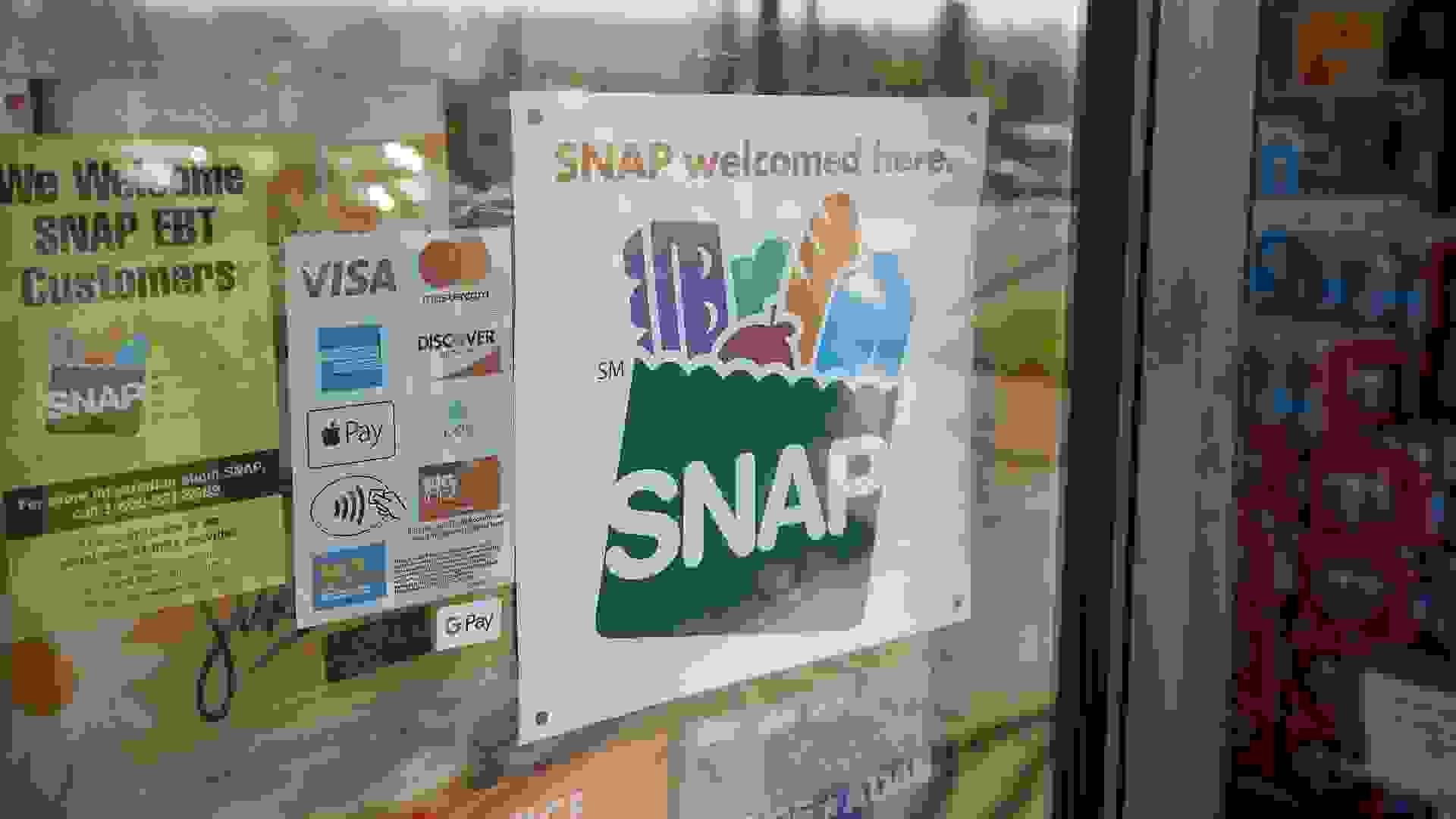 California's Supplemental Nutrition Assistance Program, SNAP, known as CalFresh, is the largest food program in California and is federally mandated and state-supervised and country-operated. The…
READ MORE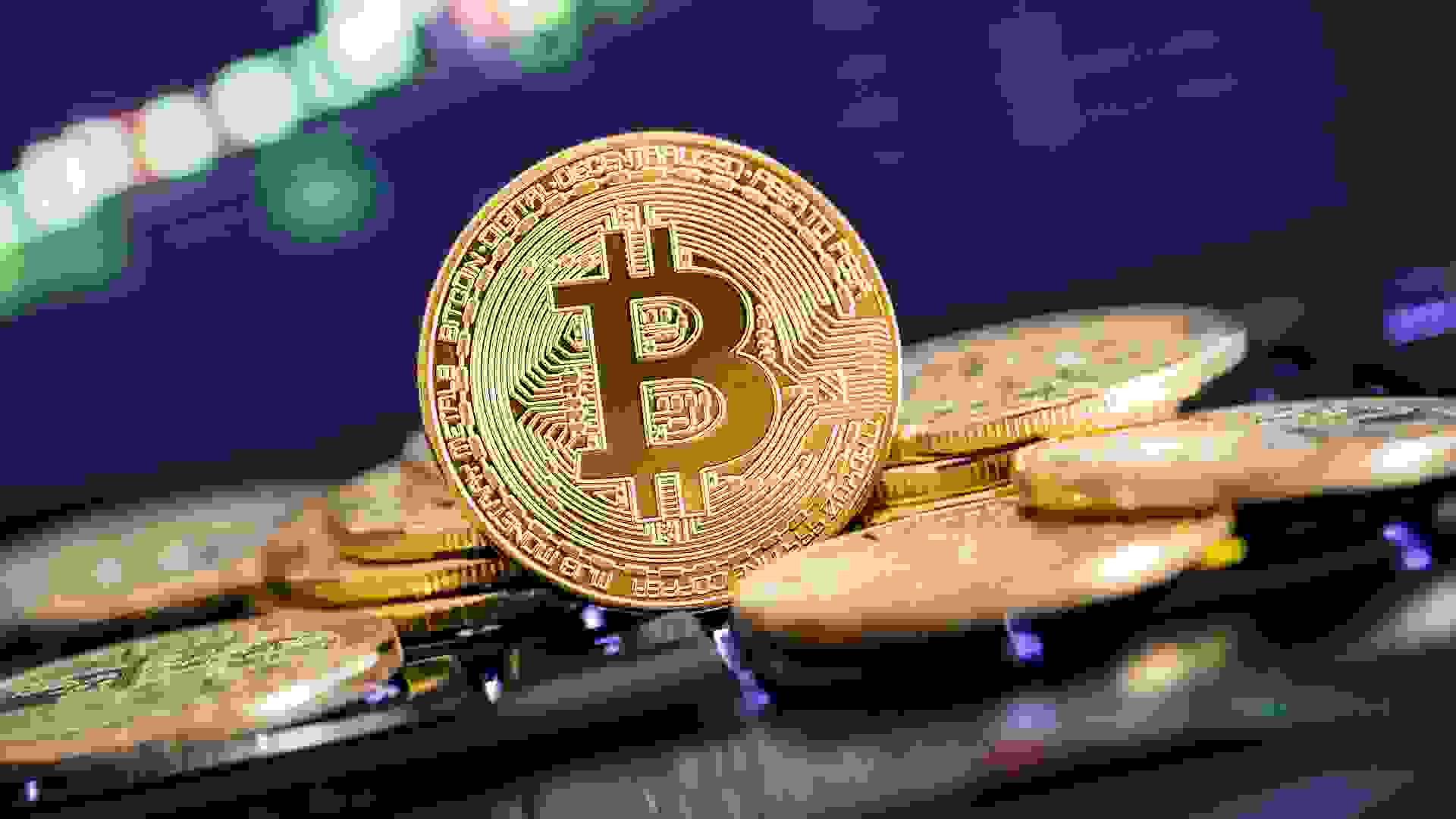 It's important to know what you're getting into before you invest in cryptocurrency. Here's what you need to consider before buying into these top eight picks.
READ MORE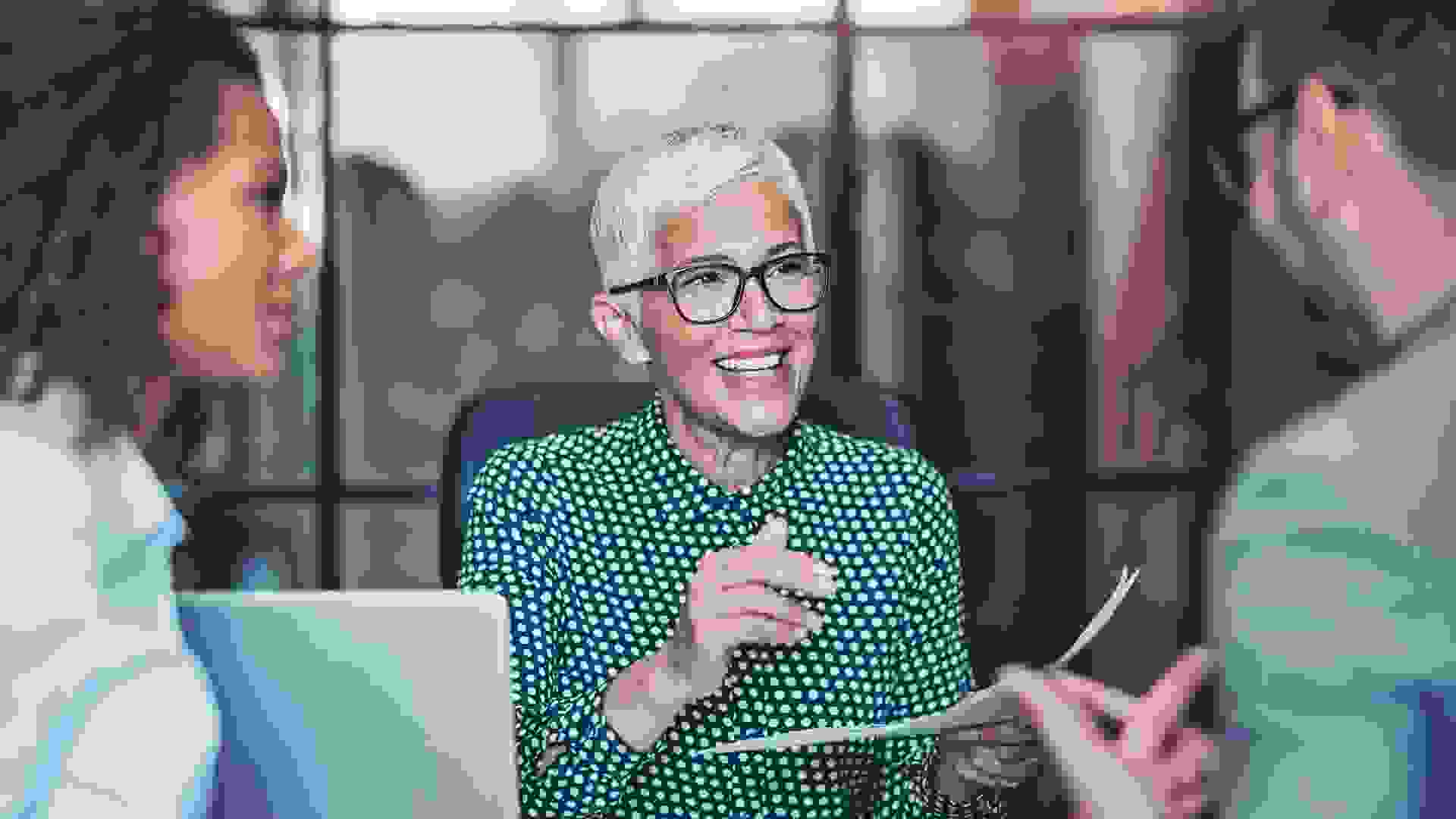 Call it the Great Semi-Retirement. That's where a lot of boomers might be headed as employers try to convince older staffers to stick around longer in a labor market plagued by a shortage of workers….
READ MORE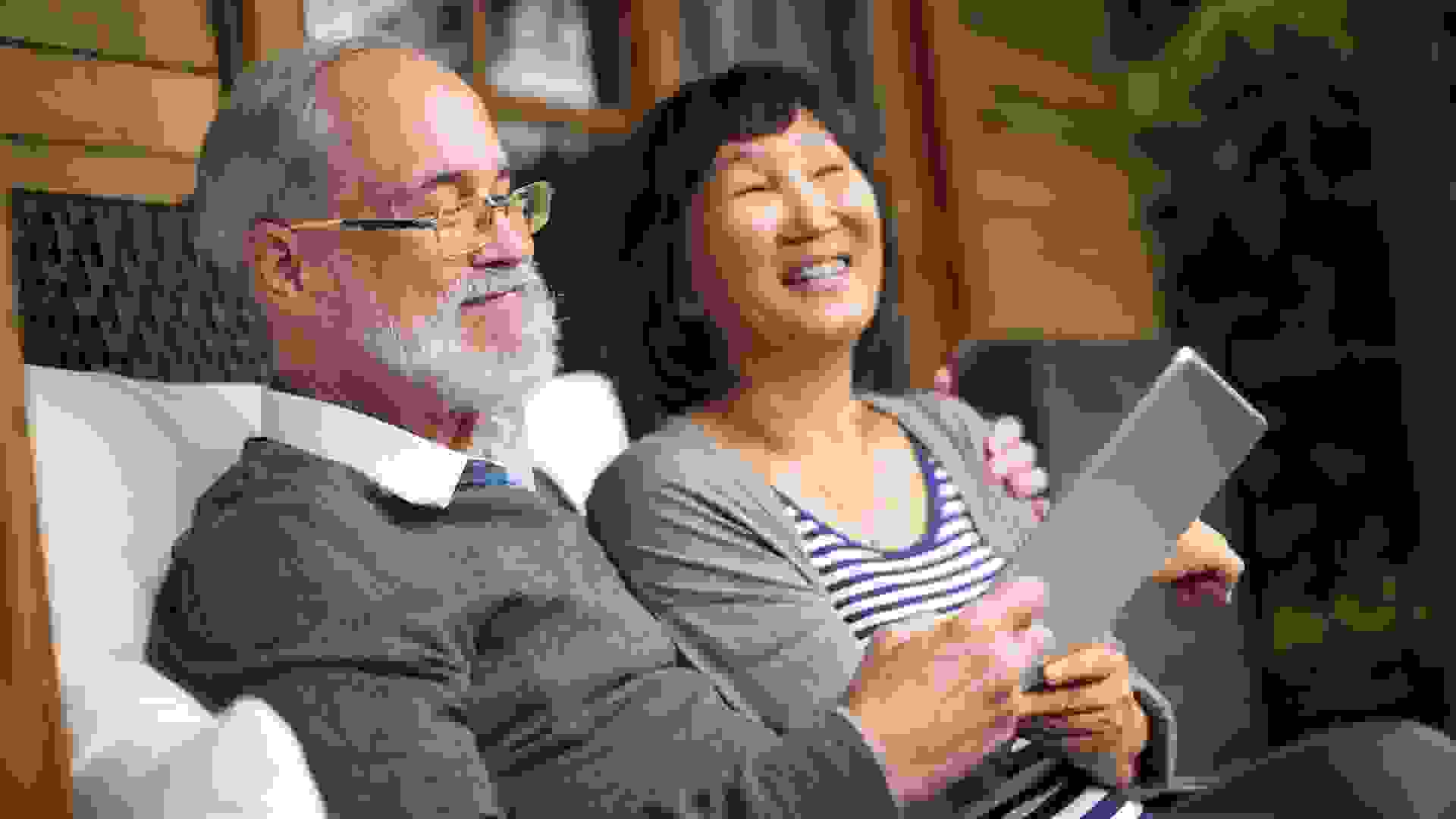 The rule of thumb for collecting Social Security benefits is the earlier you claim, the less you will receive via your monthly check. Conversely, the longer you wait, the larger your monthly benefit…
READ MORE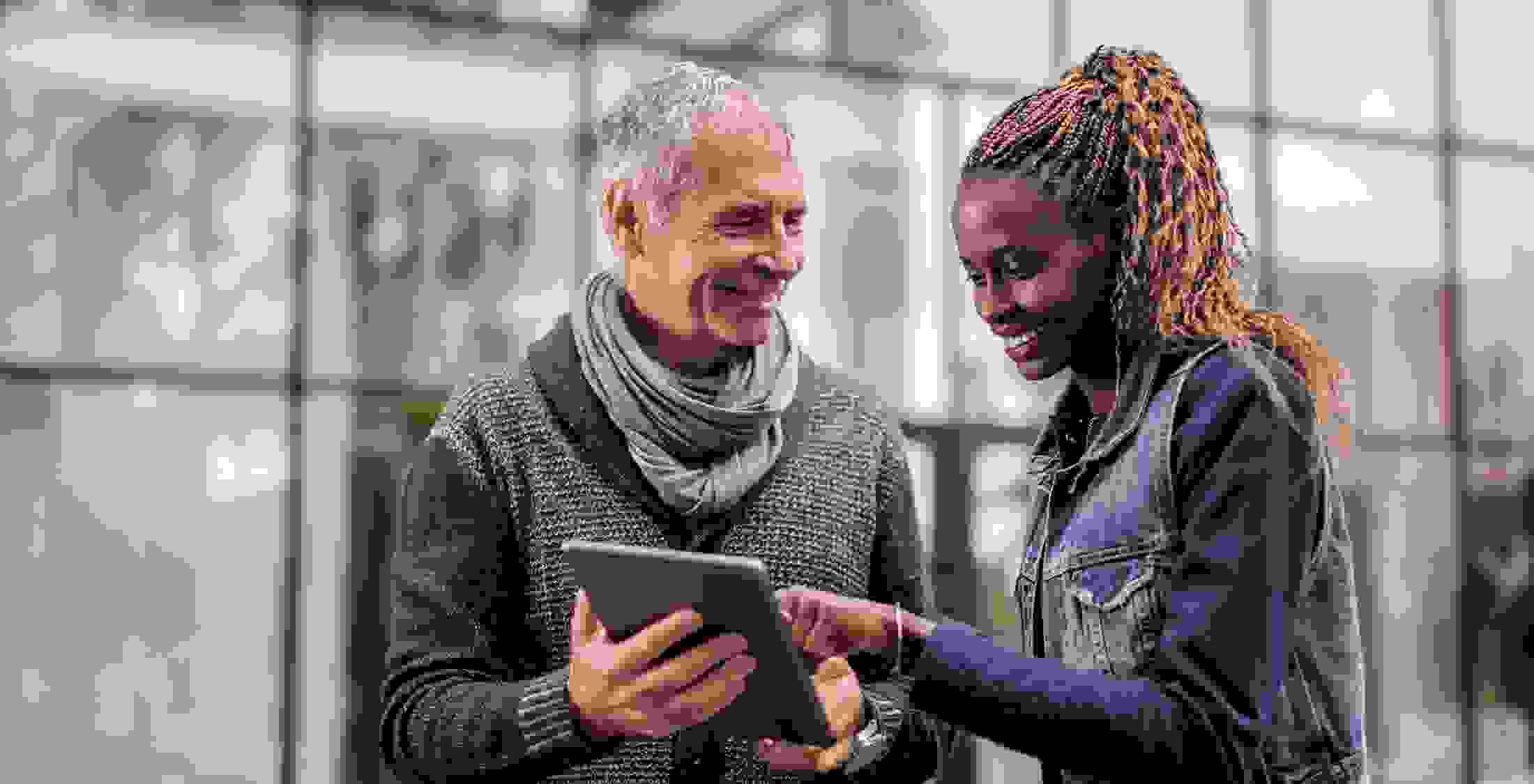 If you get Social Security benefits but still earn income from other sources, it's important to be aware of how this so-called provisional income affects your taxes. The good news is, there are still…
READ MORE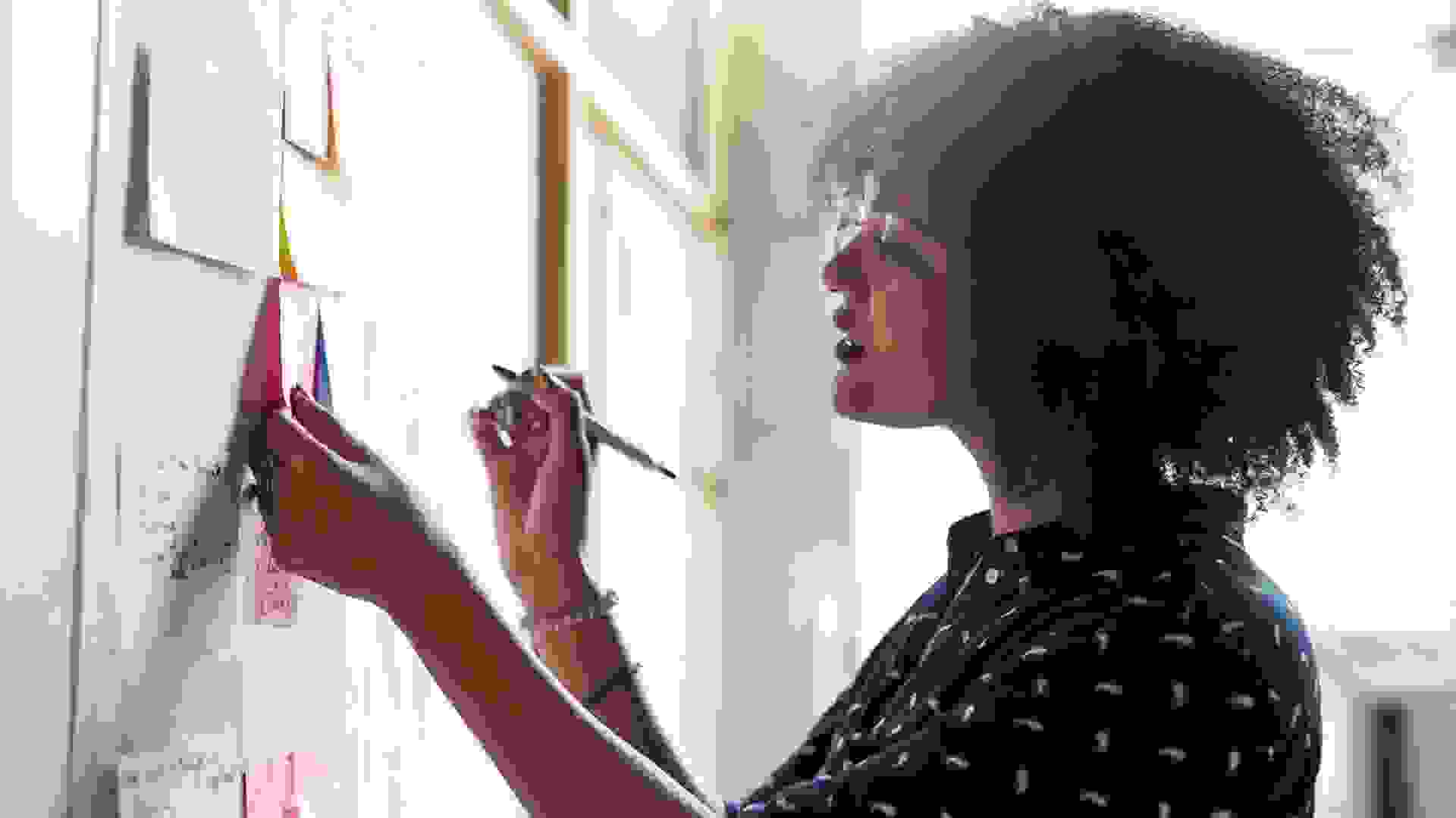 During the pandemic, the U.S. personal saving rate soared to 32.2% in April 2020, up from 12.7% just one month prior. But now that businesses are open and people are traveling and entertaining, you…
READ MORE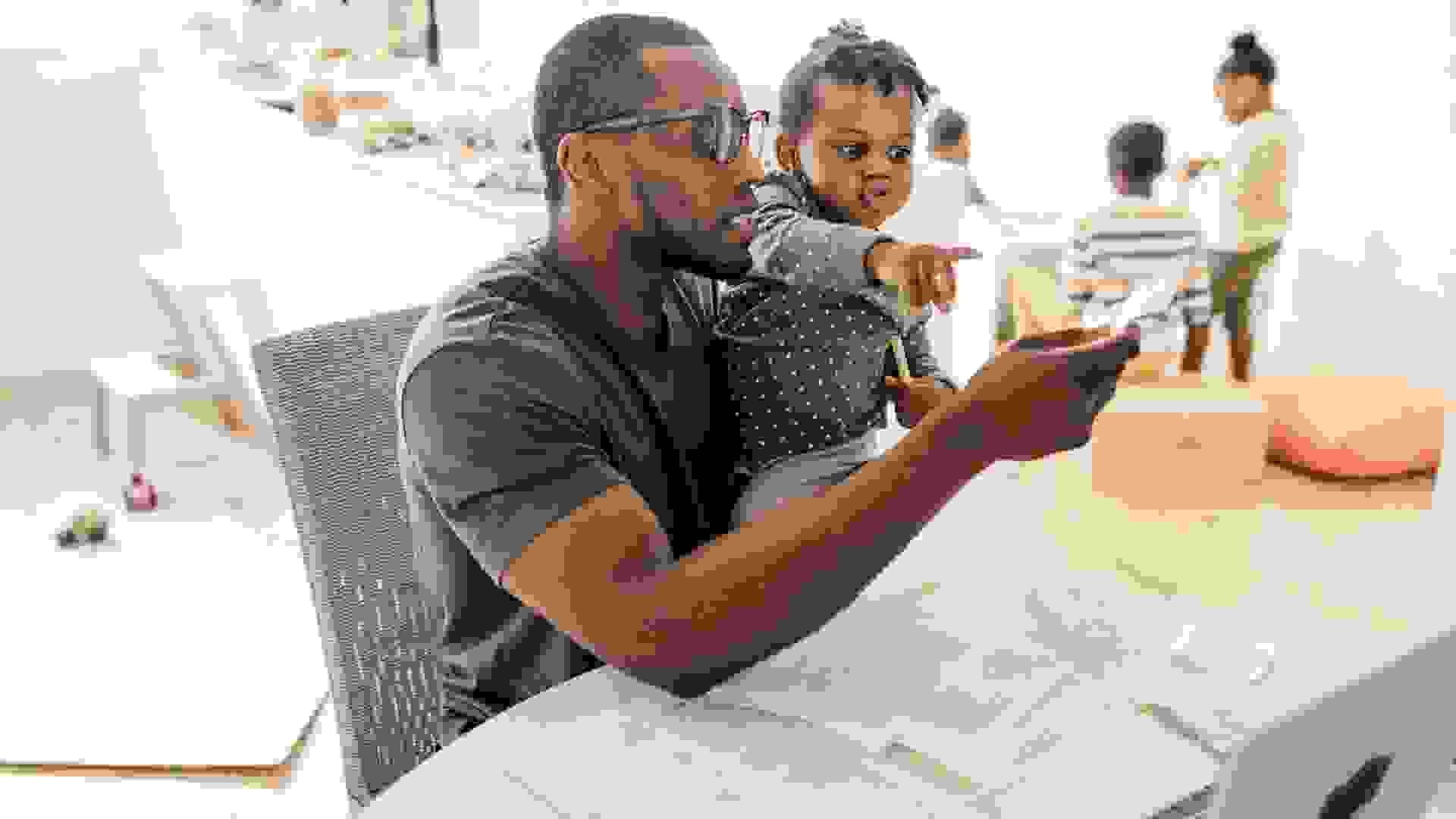 What you need to know about the changes to the Child Tax Credit IRS FAQ page
READ MORE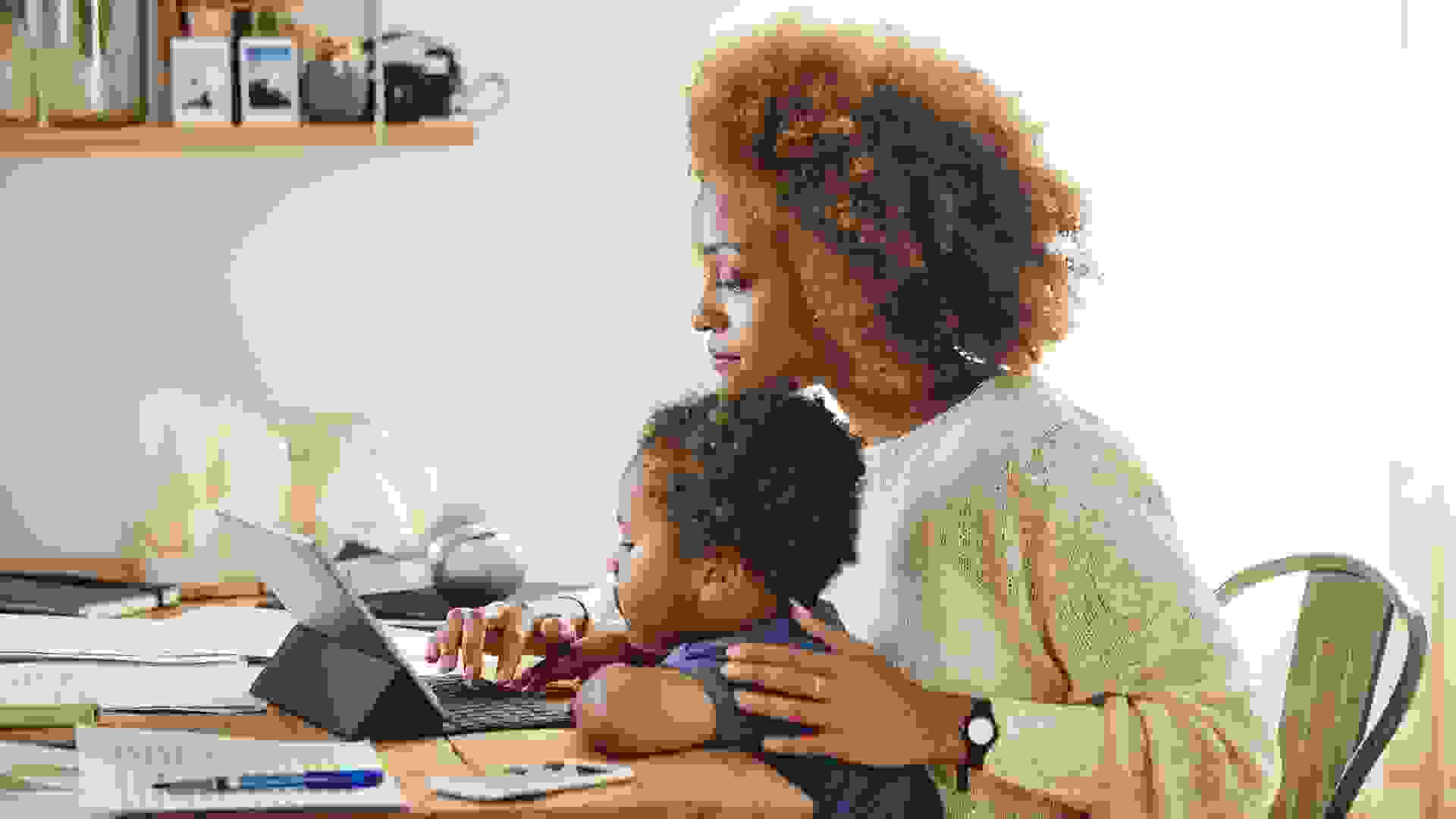 Are you missing one or more advanced payments of the 2021 Child Tax Credit (CTC)? You may need to request a payment trace with the IRS, especially if your budget largely depends on the monthly check….
READ MORE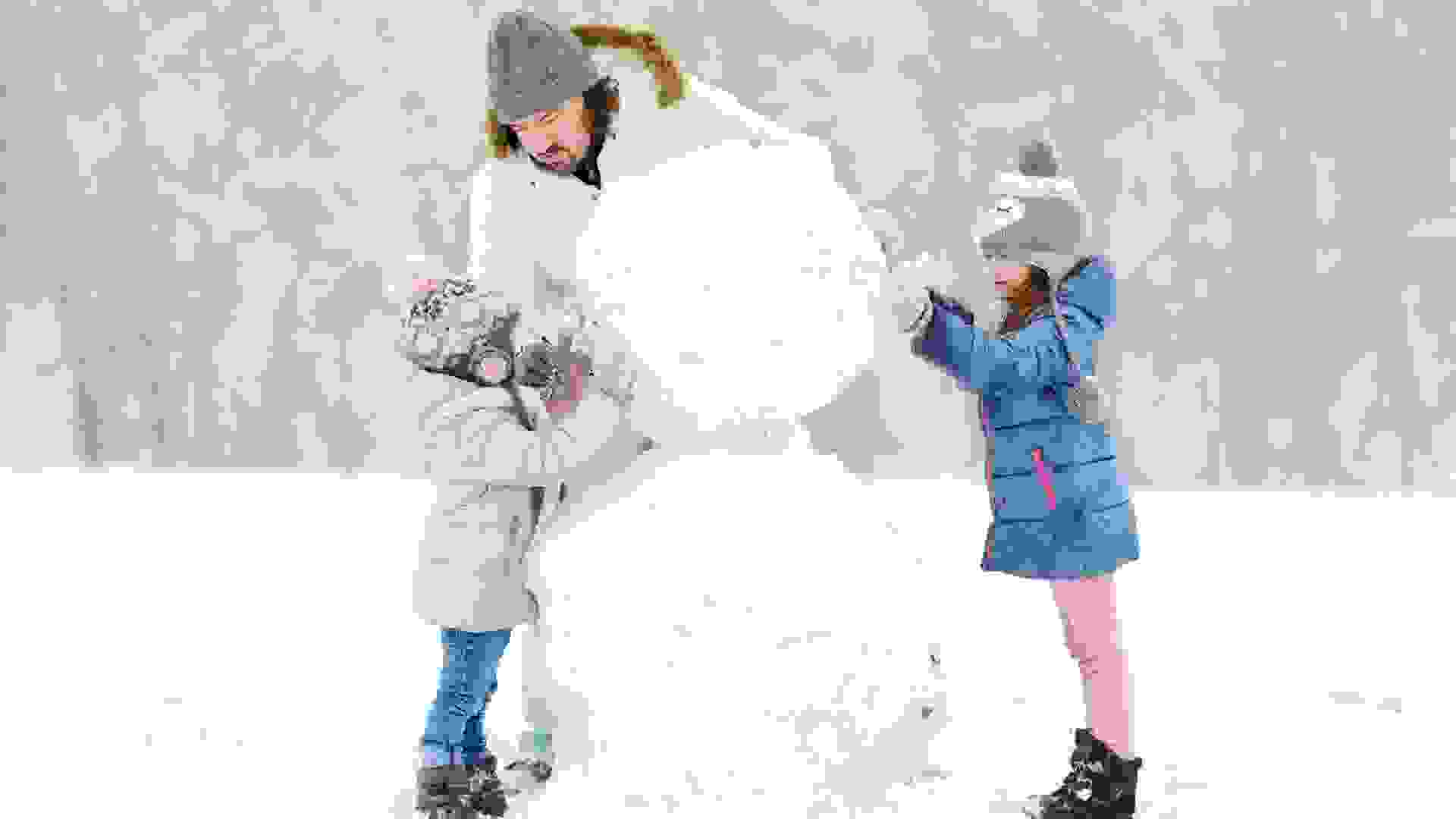 If the Build Back Better bill actually manages to pass in January, parents could be looking at a doubled Child Tax Credit payment for February. That's the good news. Child Tax Credit: How To Claim the…
READ MORE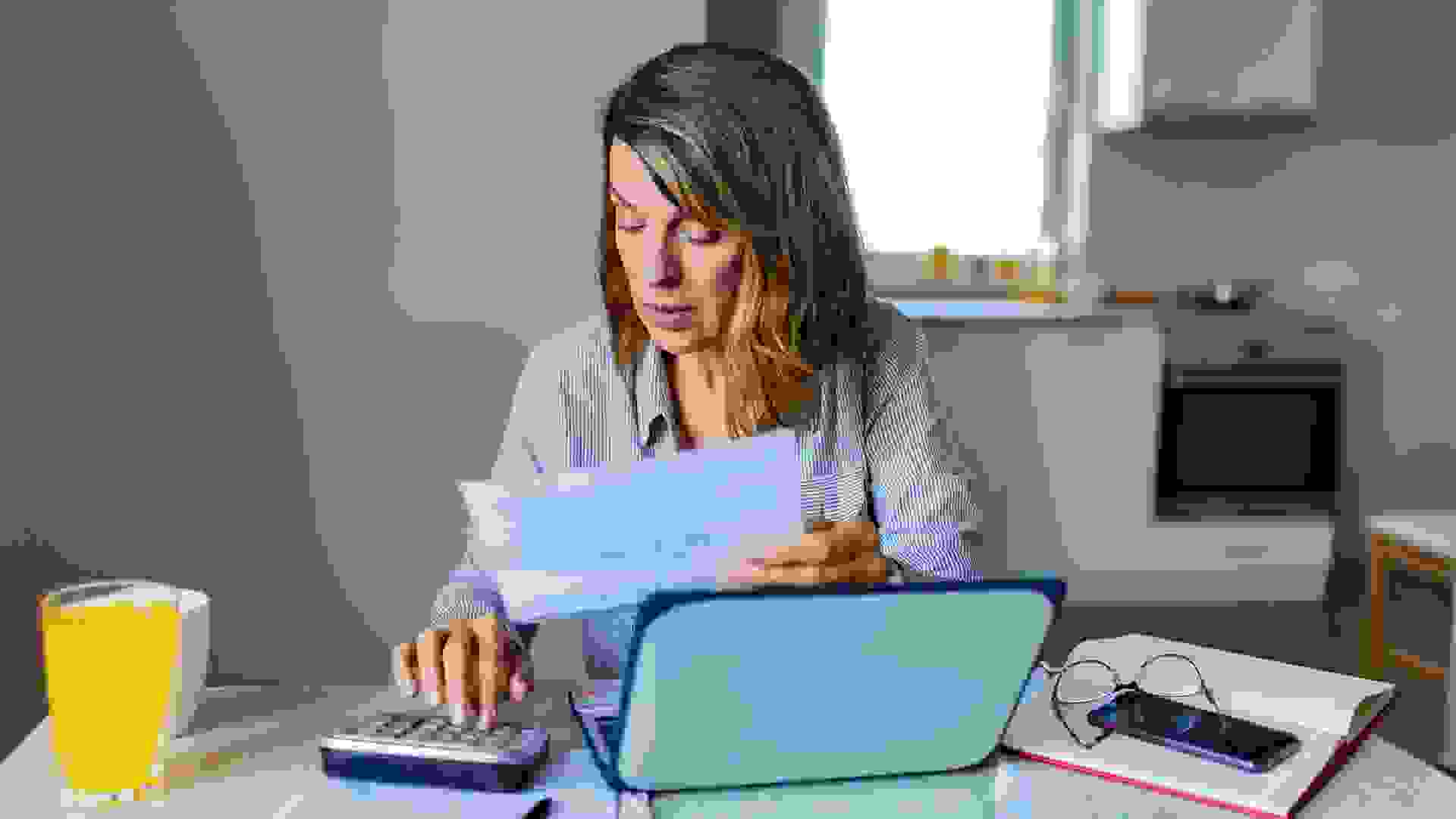 Social Security is getting a big change this year — in fact, the largest one in almost four decades. See: Social Security Payment Schedule 2022 — What Dates to Watch Out For Find: How To Refinance a…
READ MORE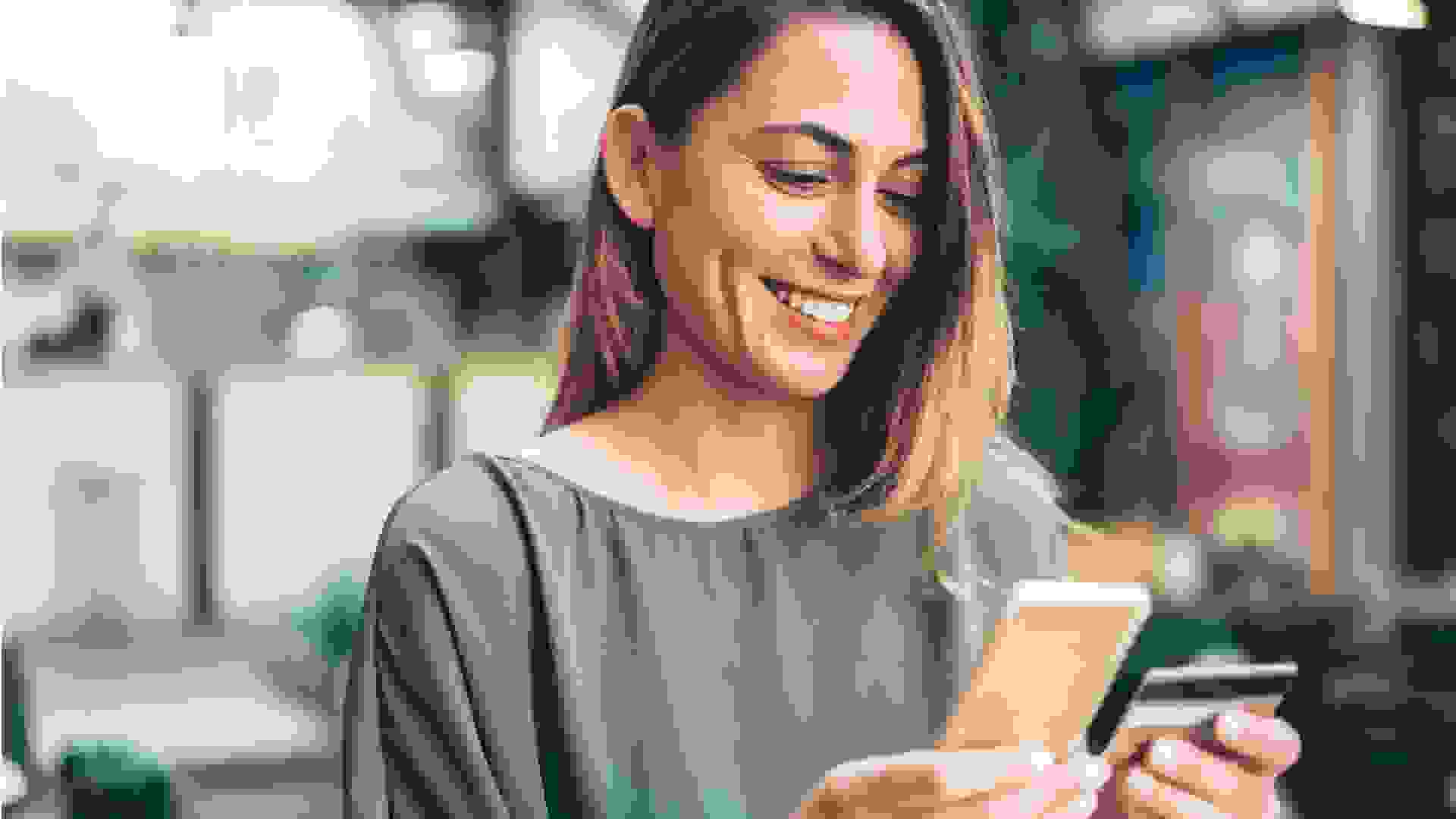 When shopping for a credit card, the only thing you won't find is a shortage of options. That's because different people need different cards with different rewards at different stages of their lives…
READ MORE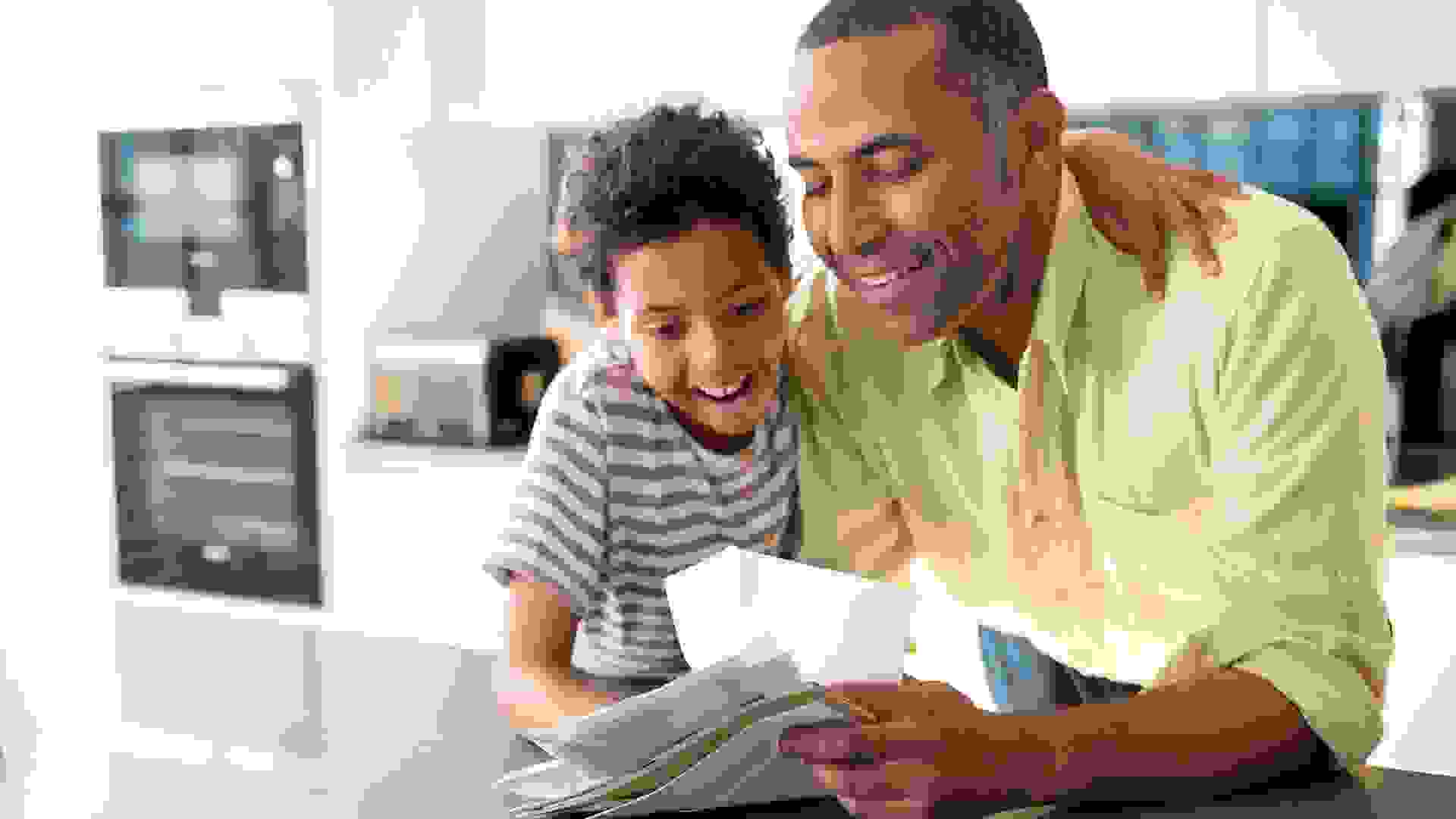 If you received the advance Child Tax Credit payments this year, keep an eye on your mailbox: The IRS will be sending a letter detailing how to account for the payments on next year's taxes. Learn…
READ MORE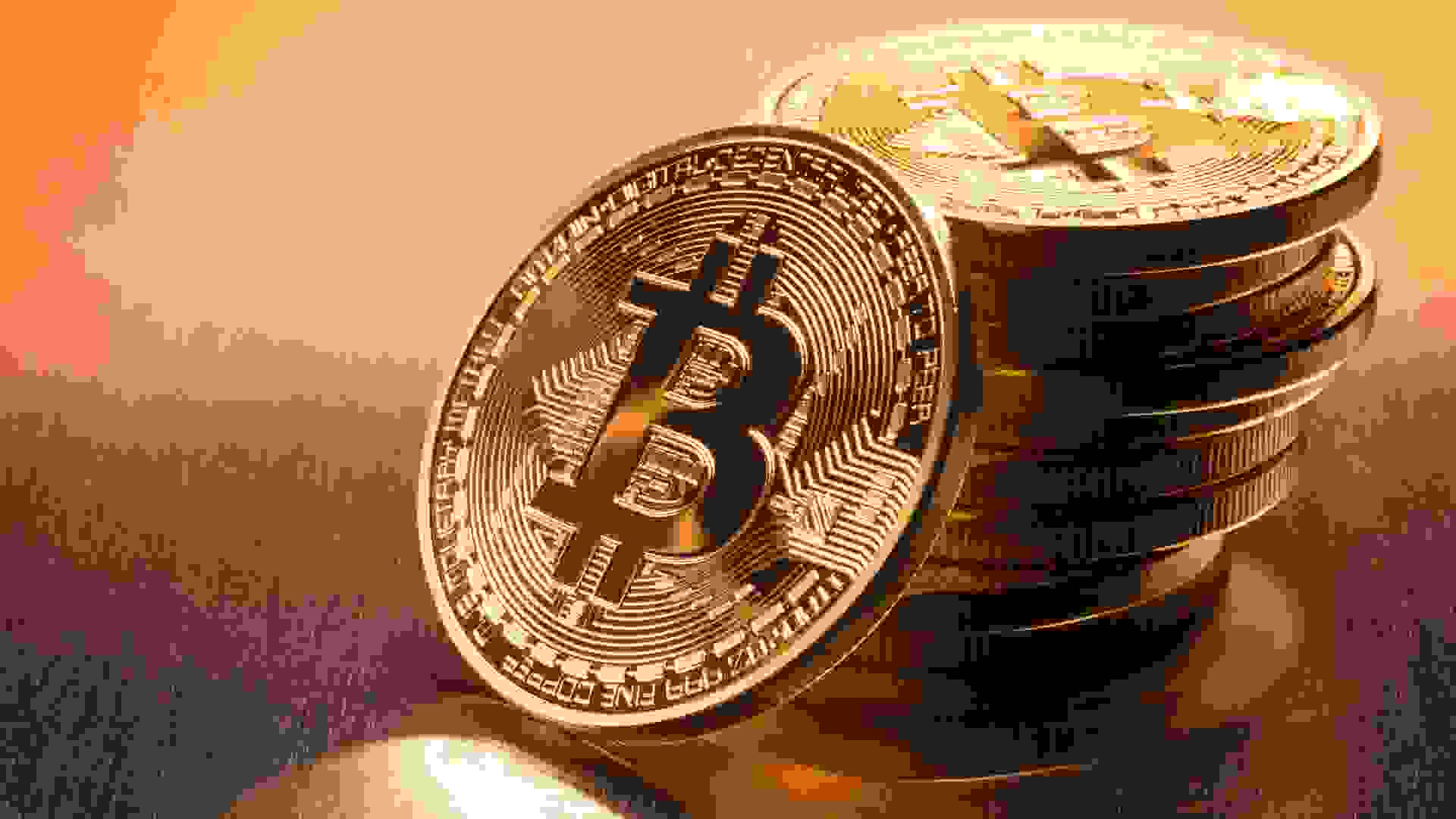 Bitcoin opened in 2021 with a strong performance and saw a rapid increase in both adoption and interest throughout the year. The crypto had many milestones, from the first Bitcoin-linked…
READ MORE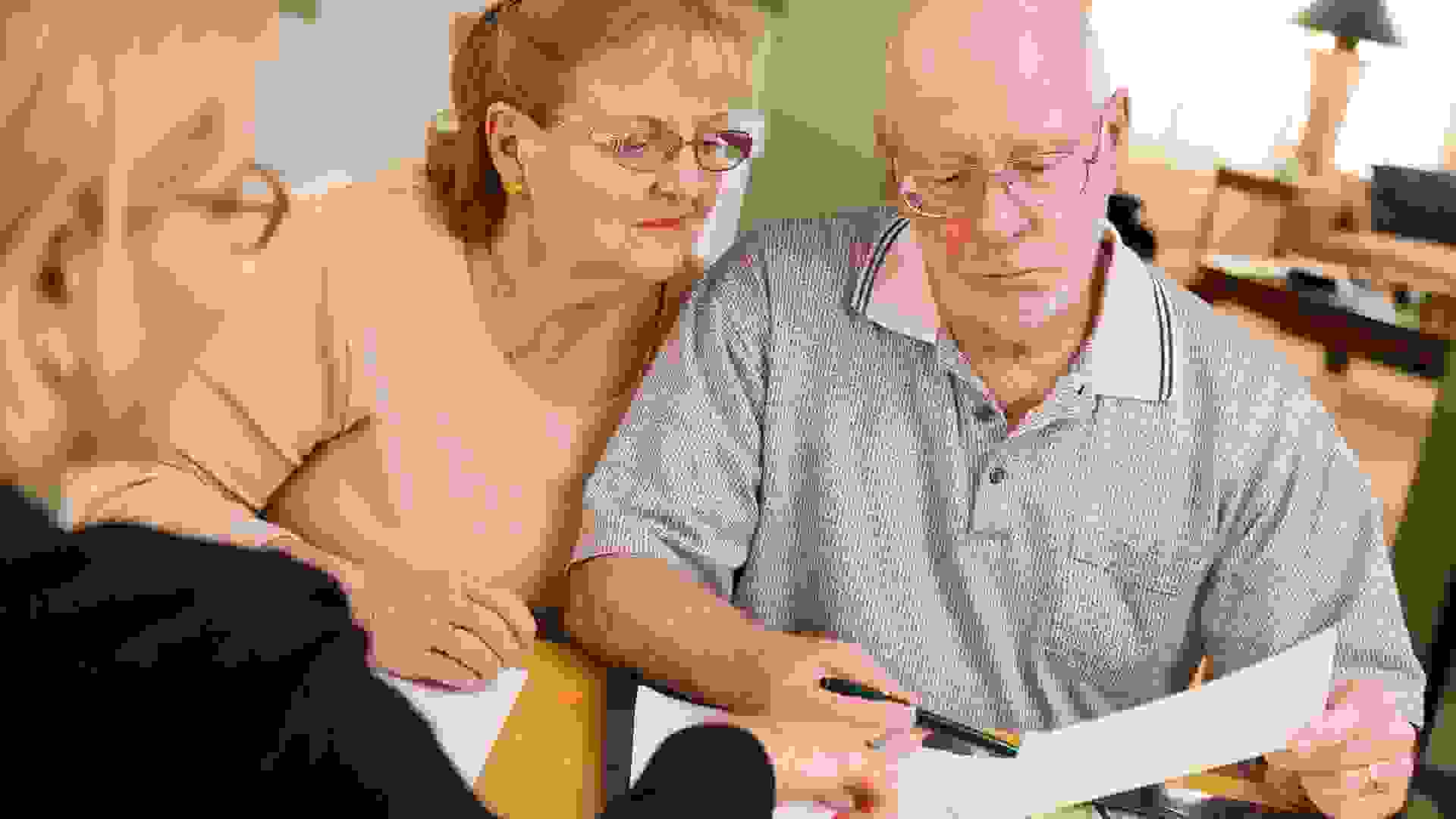 Although tax situations are different for everyone, some individuals will be required to pay taxes on their Social Security income. The Social Security Administration (SSA) states that such benefit…
READ MORE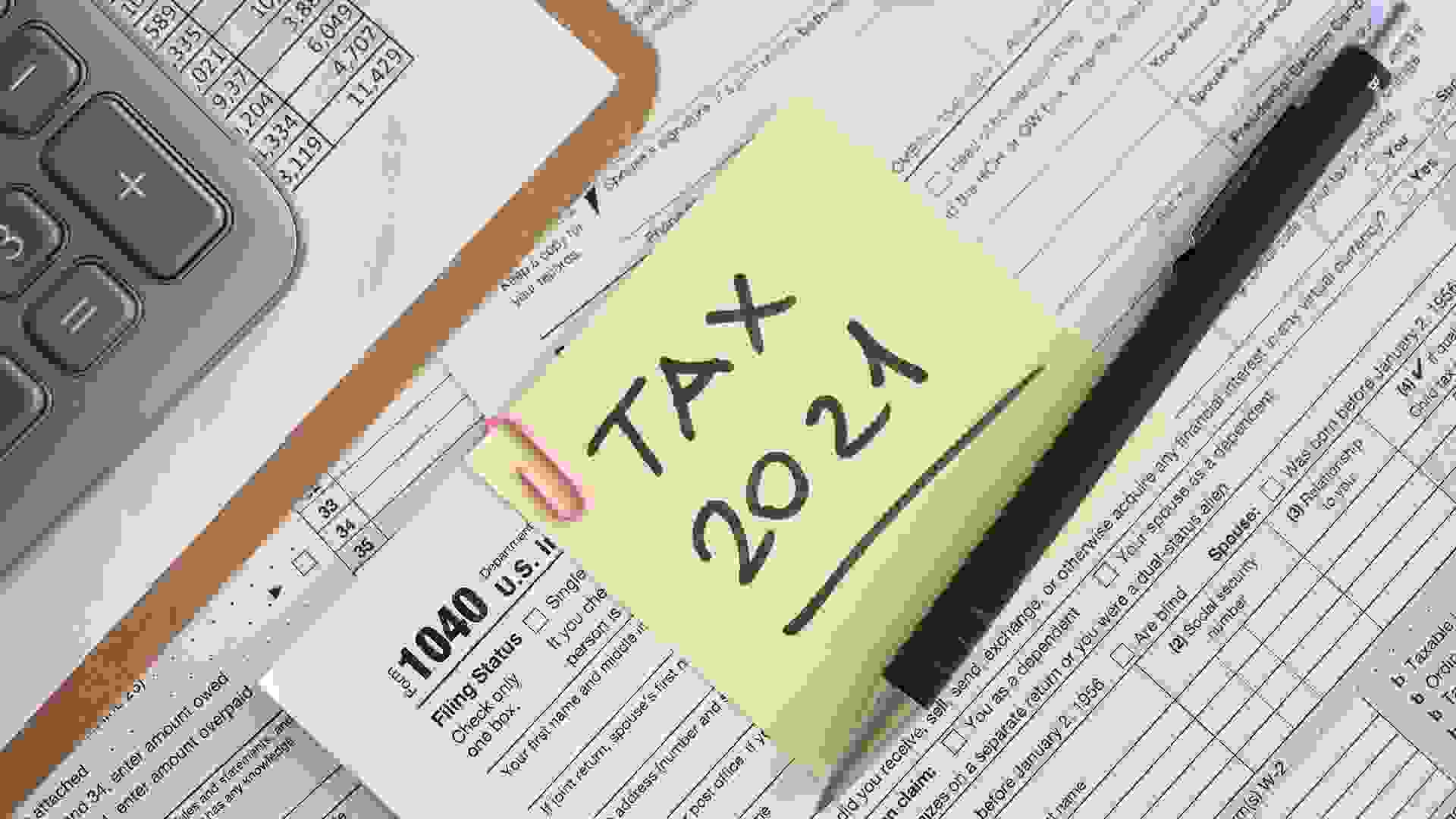 The 2022 tax filing season begins Jan. 24, the IRS has announced. For a majority of taxpayers, the deadline to file your 2021 tax return is April 18. See: Inflation and Your Taxes — How Do Higher…
READ MORE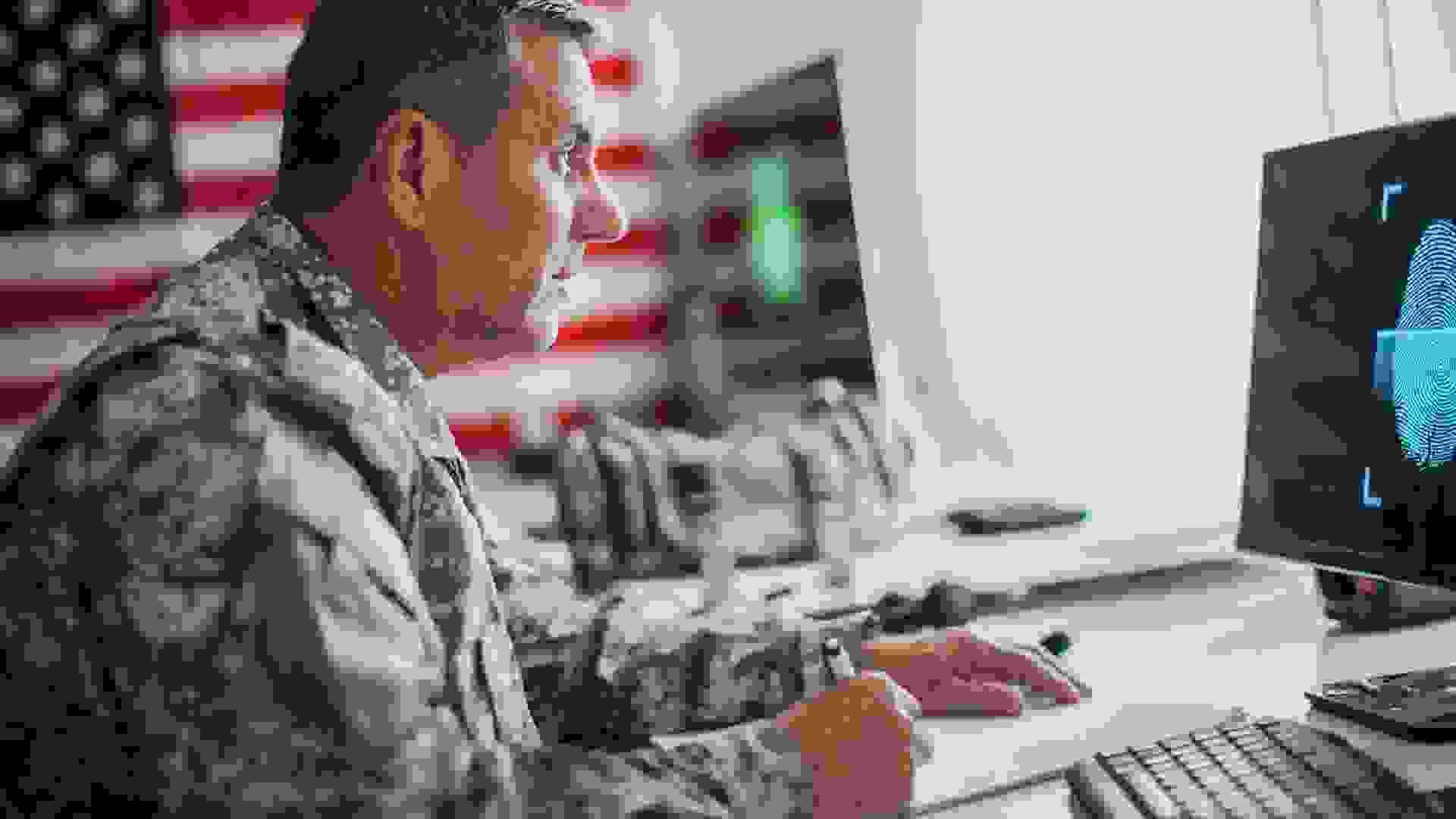 It's a little-known fact, but earnings for active duty military service or active duty training are covered under Social Security and have been since 1957. One of the special benefits military members…
READ MORE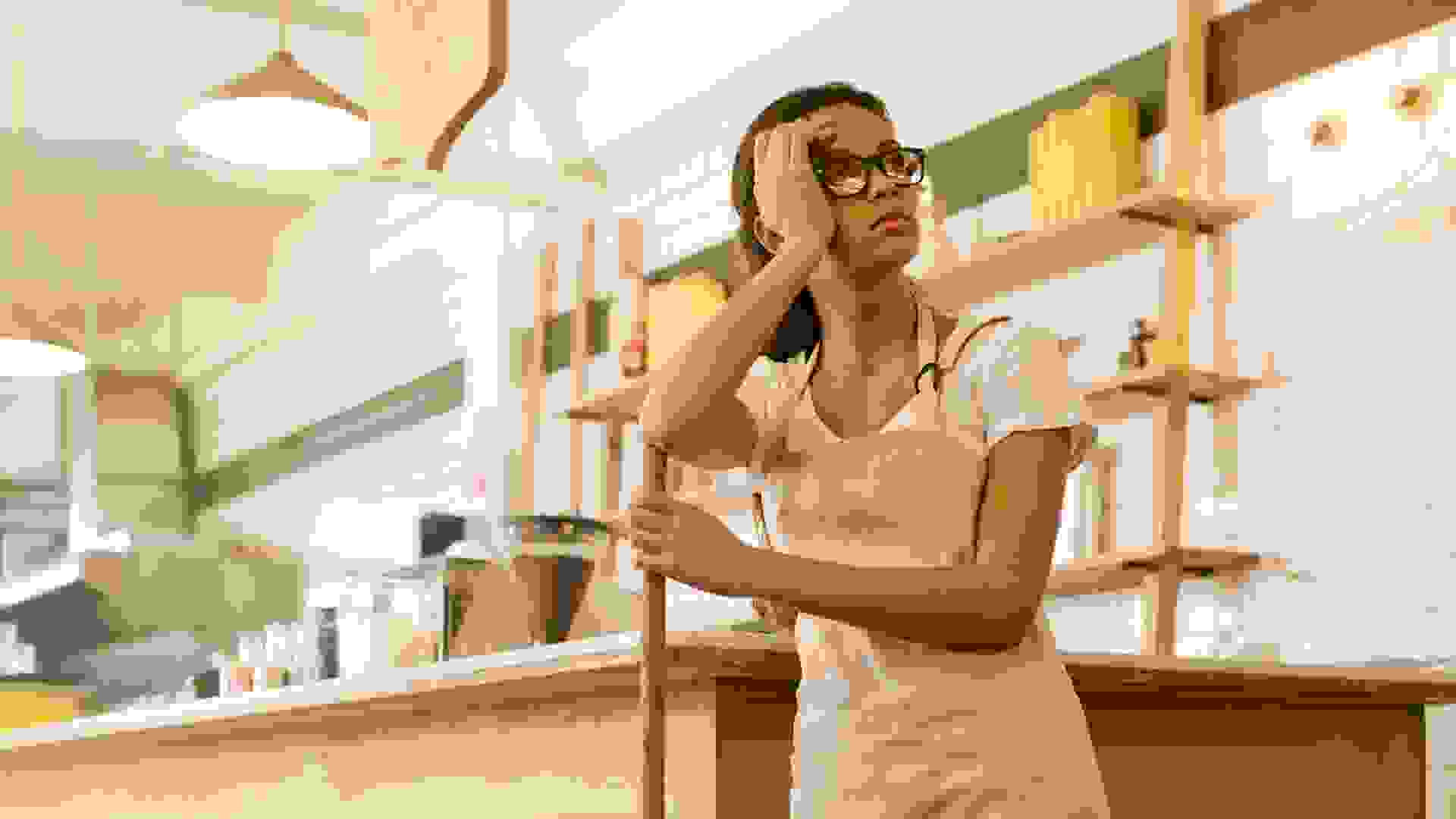 Some workers saw a bigger paycheck in 2021, however inflation is outpacing wage growth — and reducing the purchasing power of U.S. households. See: Unrelenting Inflation Wiped Out Bump in Workers'…
READ MORE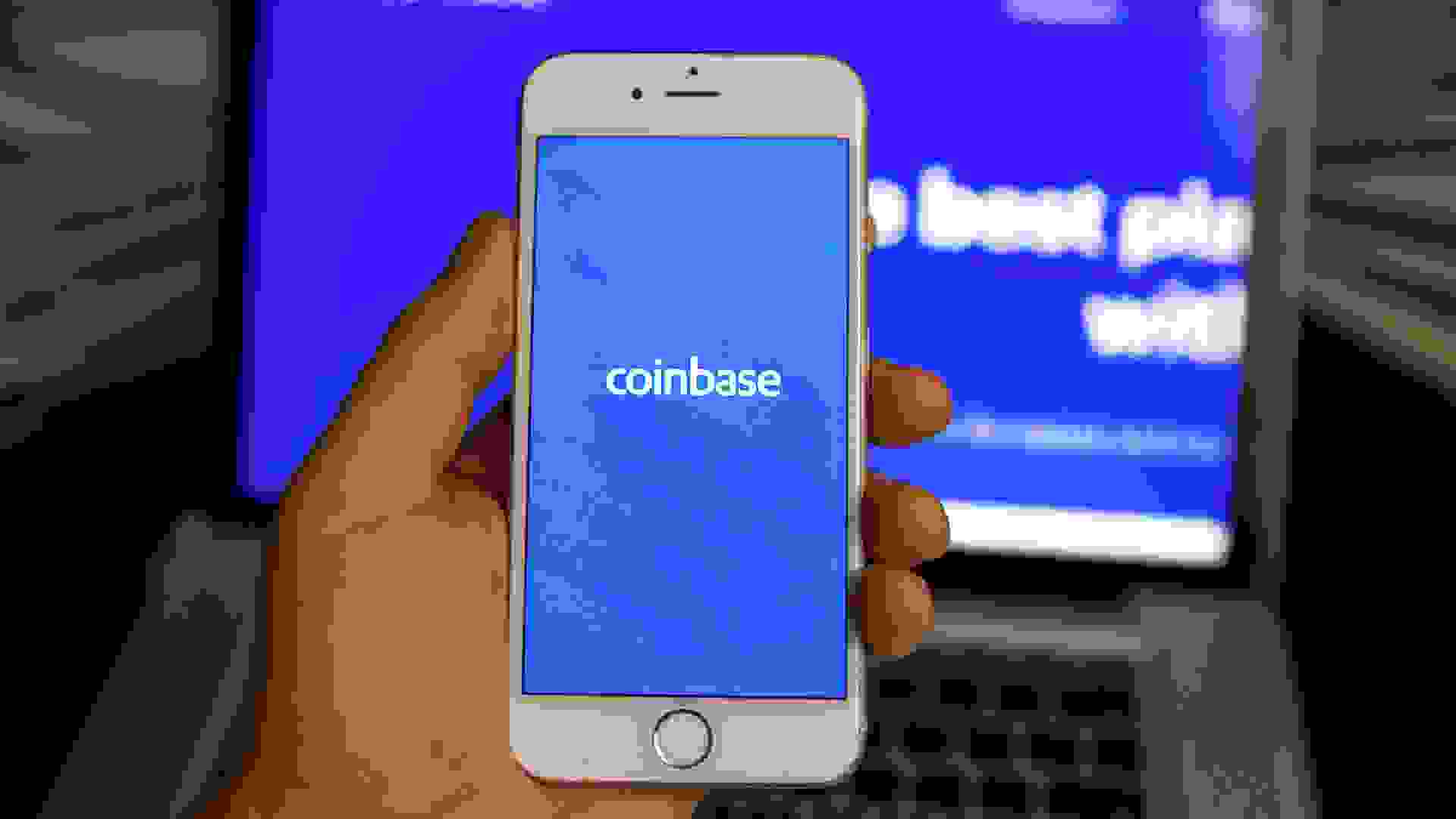 Coinbase has a wide range of fees on transactions which can add up to be significantly expensive, with Coinbase Pro offering to minimize fees. Learn how here.
READ MORE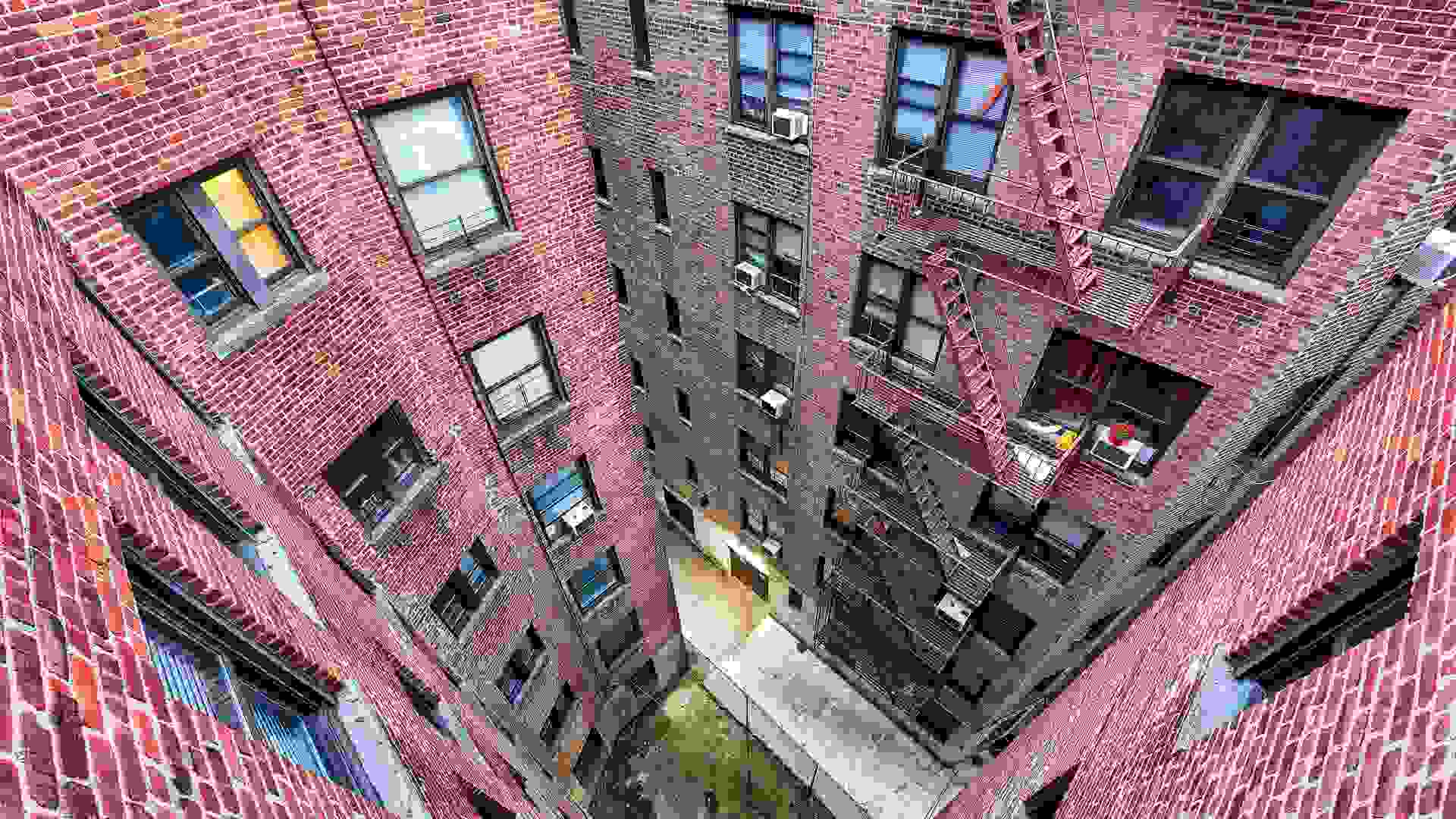 The federal moratorium on evictions, which the Centers for Disease Control instated in September 2020 to help stop the spread of coronavirus, was blocked by the Supreme Court this August. The court…
READ MORE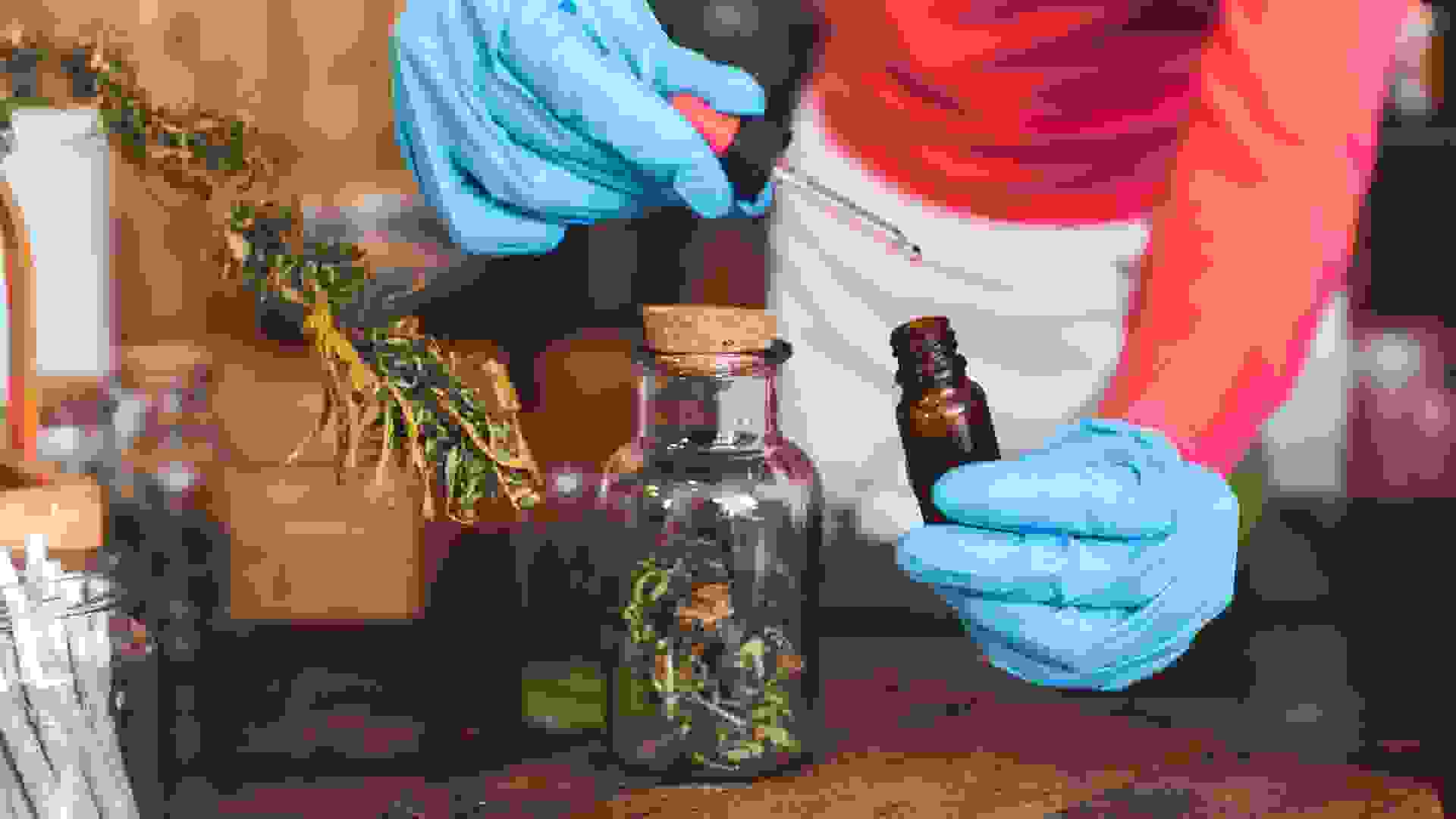 This week's news that certain cannabis compounds can prevent the virus that causes COVID-19 from entering healthy human cells caught the attention of the medical and scientific communities — but…
READ MORE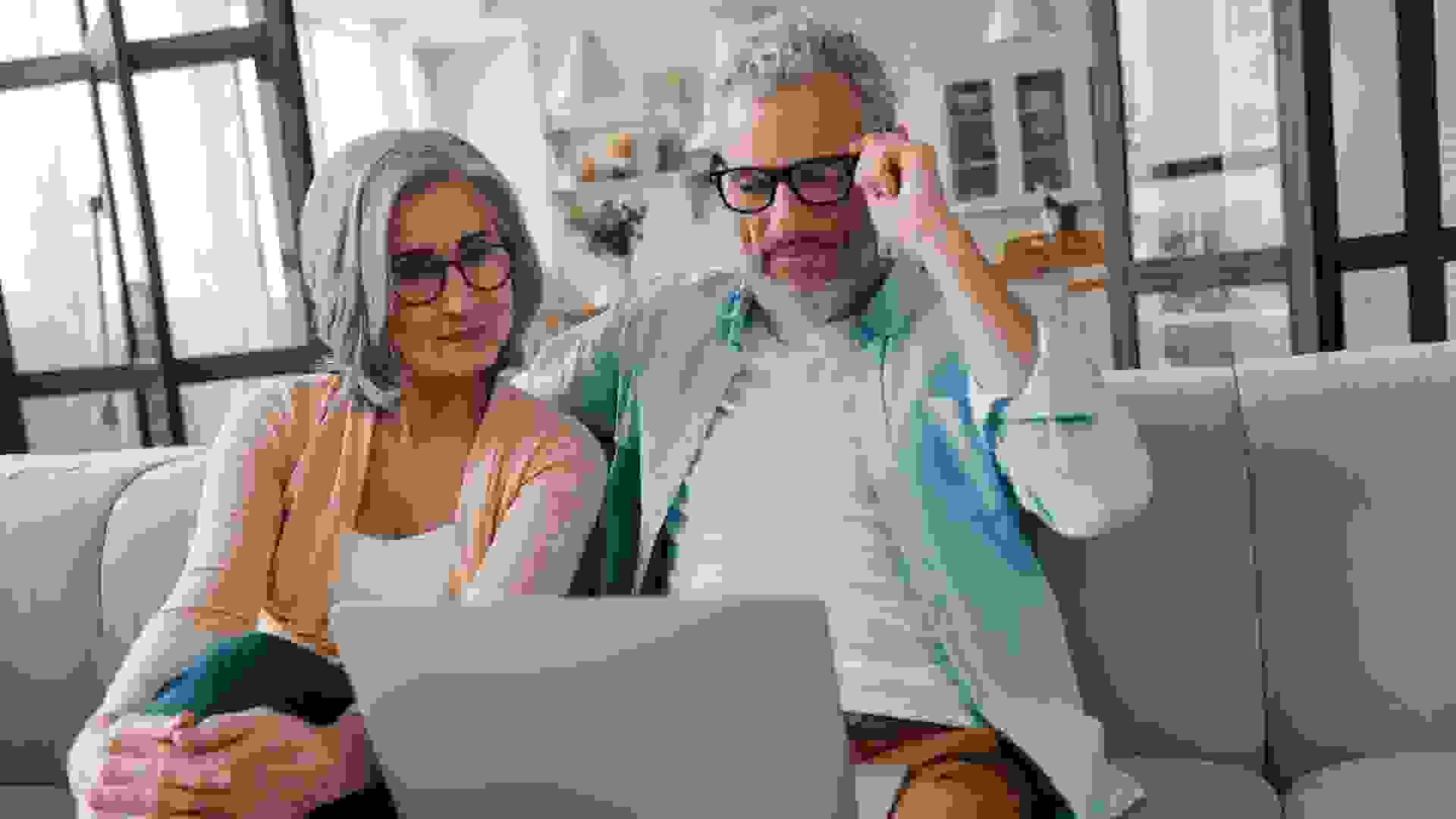 In 2021, the average monthly Social Security benefit came out to $1,565. After a 5.9% cost-of-living adjustment scheduled to go into effect this year, the average benefit will rise to about $1,657…
READ MORE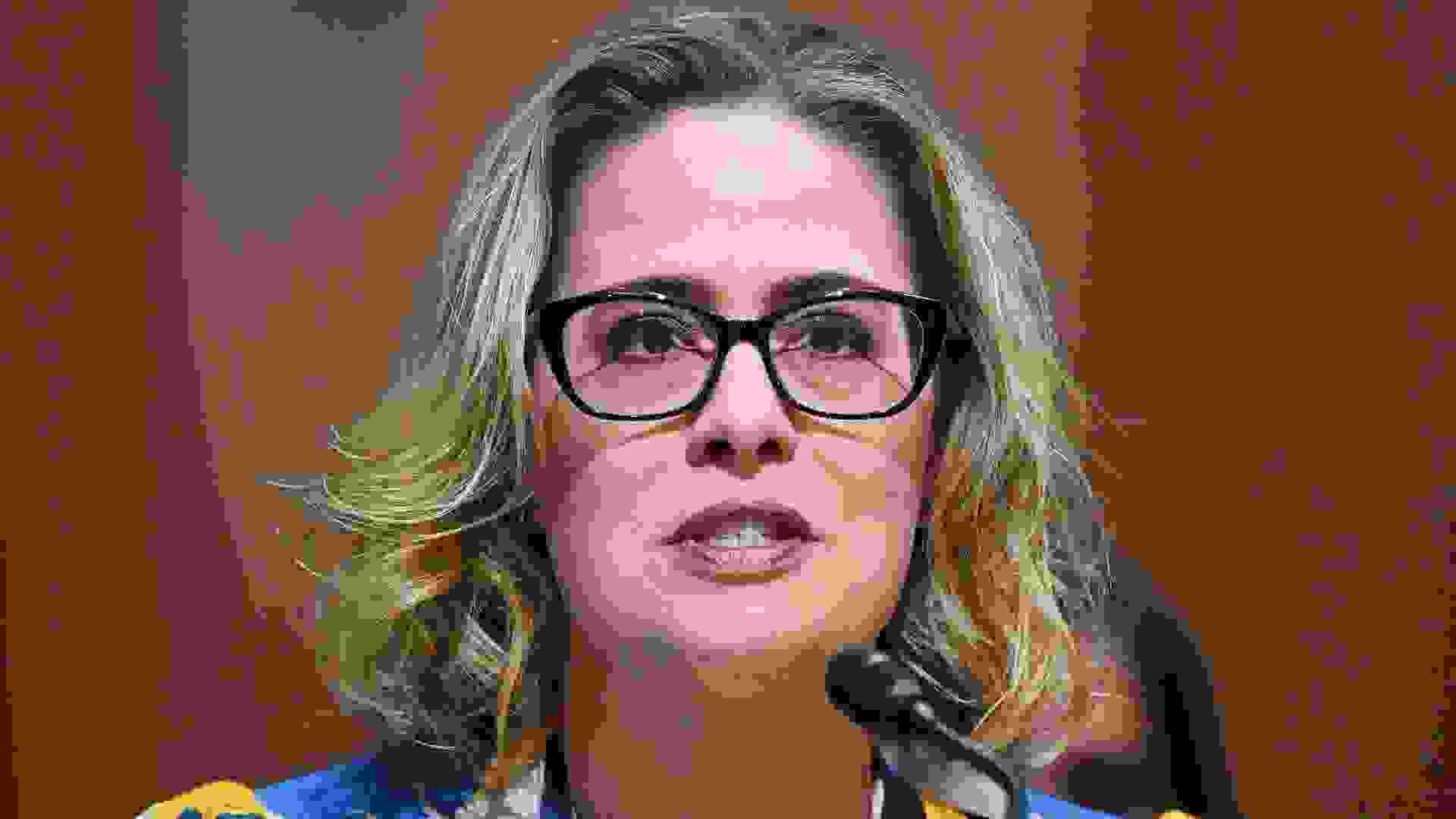 Taxpayers hoping for the advance Child Tax Credit to be reinstated for February may find themselves scrambling to fill that gap in their income for another month or two. Senate Democrats continue to…
READ MORE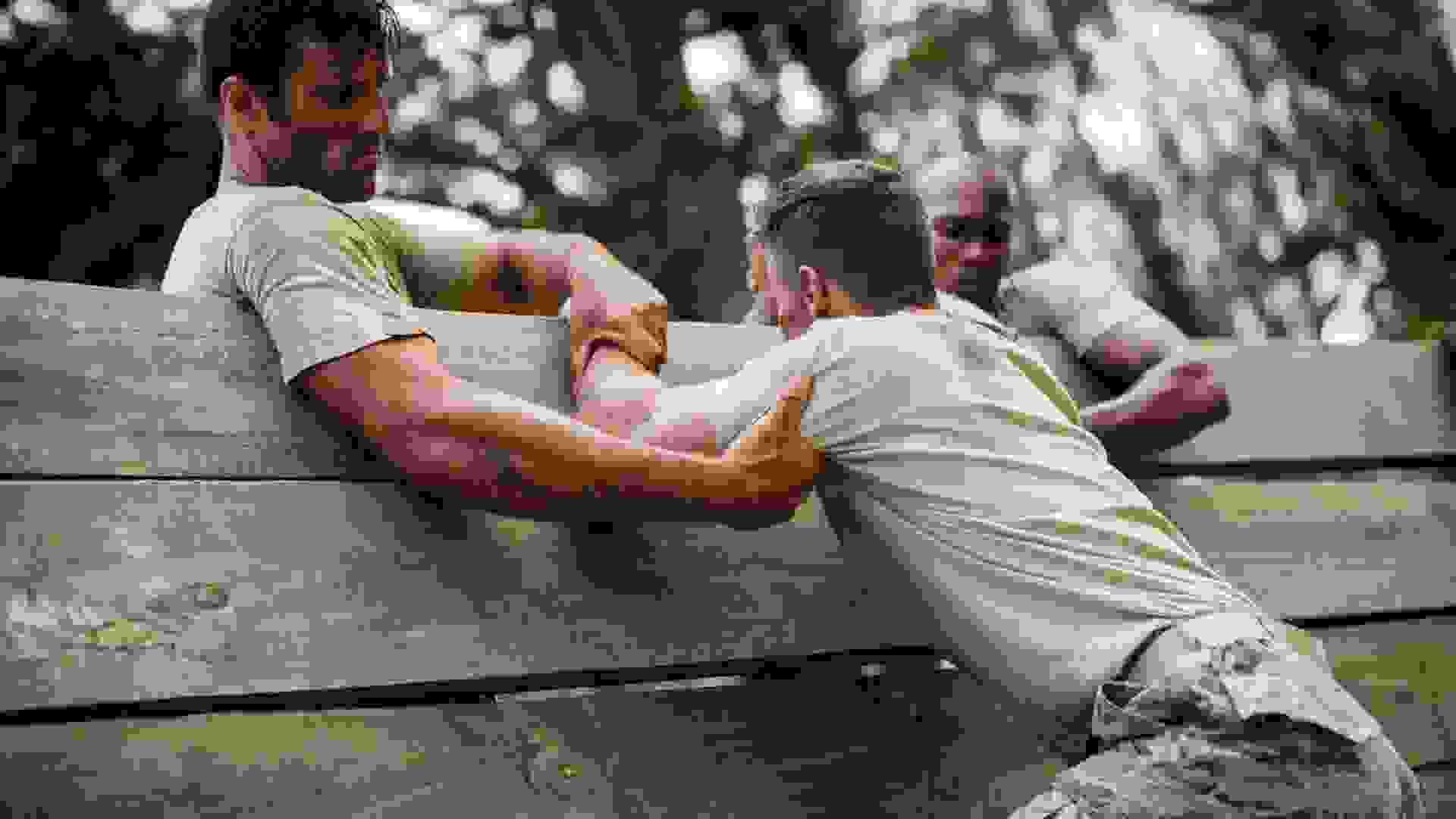 The COVID-19 pandemic has upended labor markets throughout the world, and our own military is not immune. For the first time in history, the U.S. Army is offering a maximum enlistment bonus of up to…
READ MORE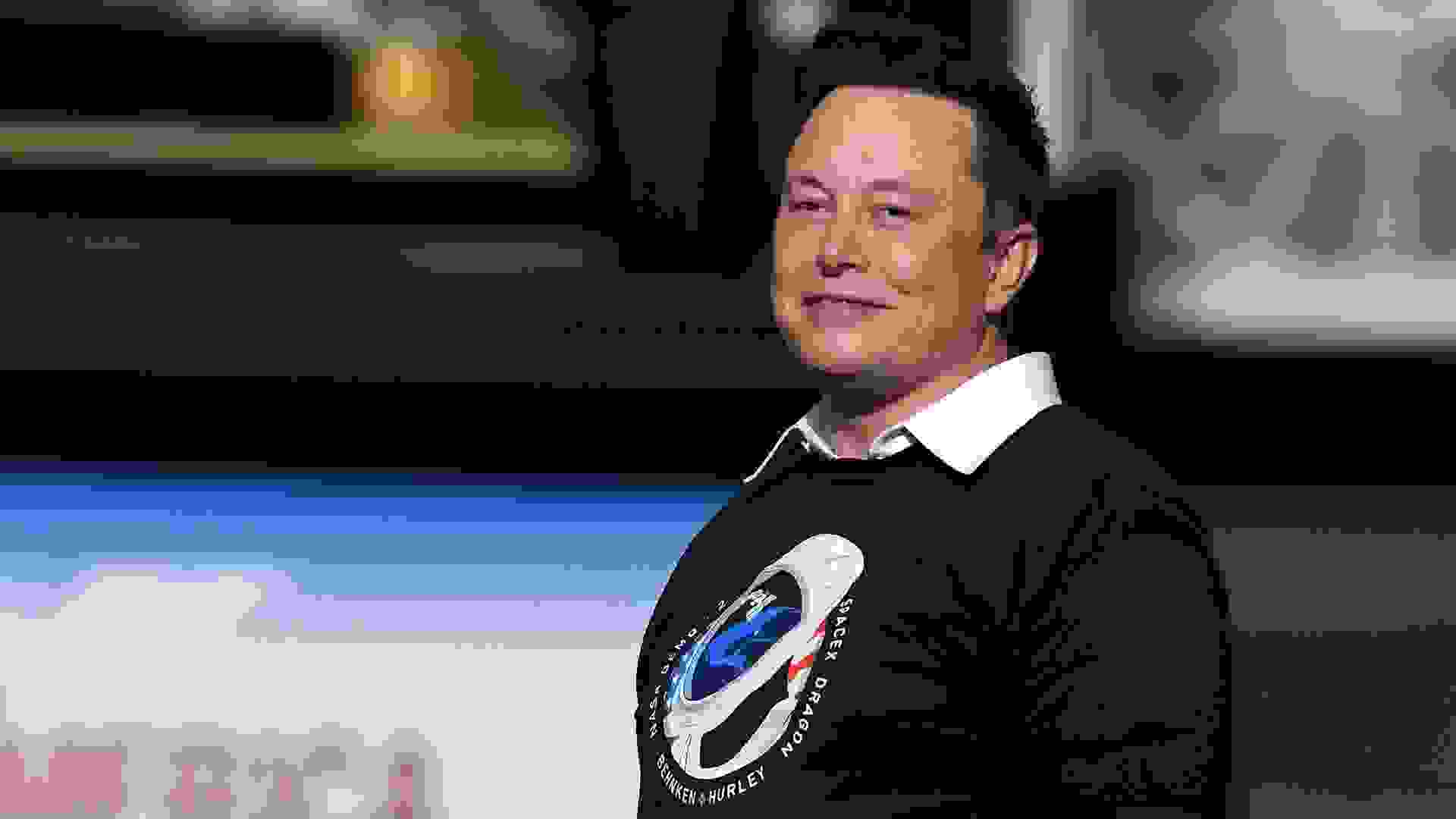 It's now official: Tesla has started accepting Dogecoin as payment for some of the company's merchandise following weeks of rumors, pushing Dogecoin's price higher and further solidifying Tesla CEO…
READ MORE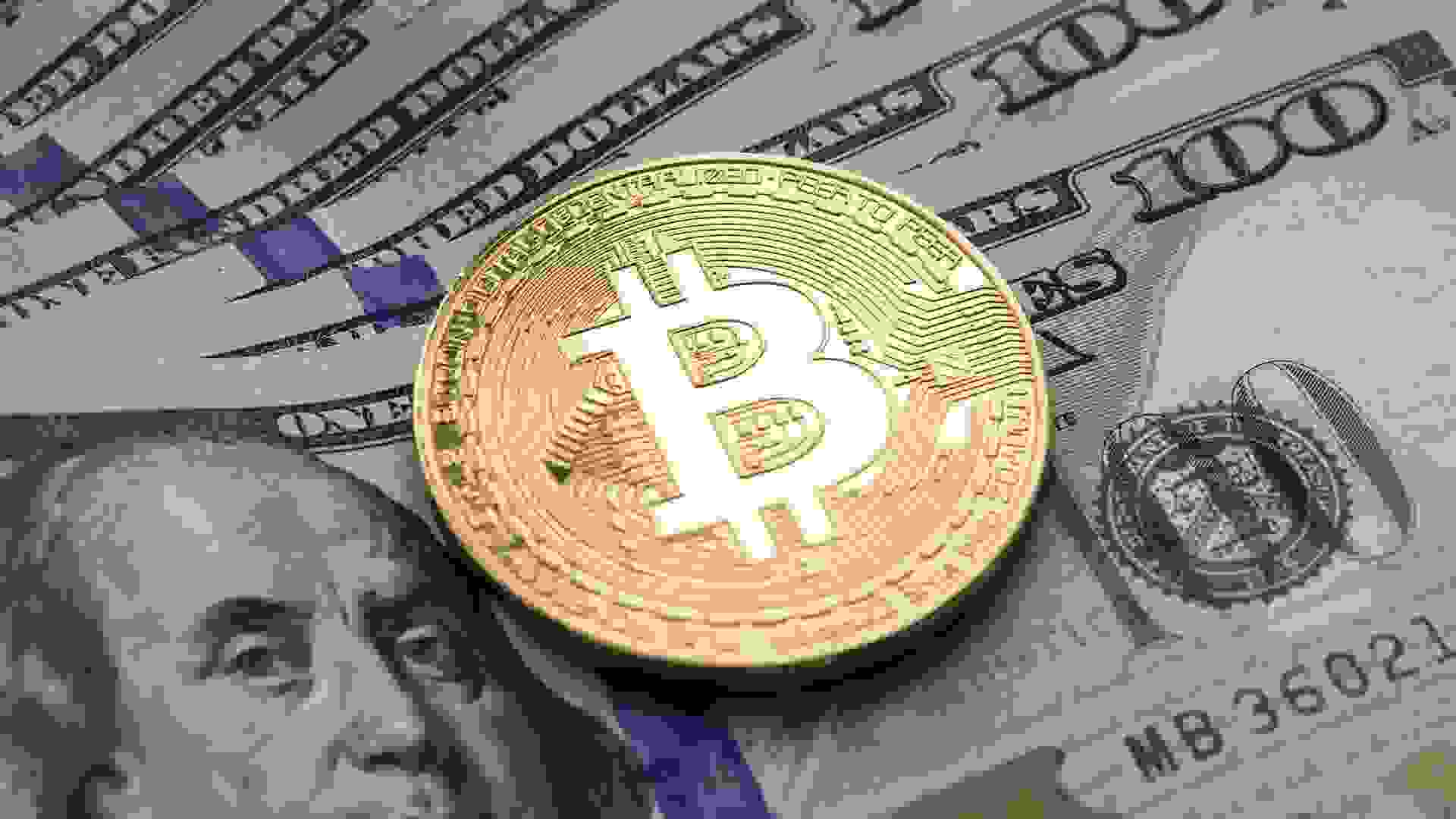 Did you get swept up in the cryptocurrency hype in 2021? If you didn't, maybe you're considering investing now. It's not too late to reap big rewards with Bitcoin, Ethereum, or any of the "altcoins,"…
READ MORE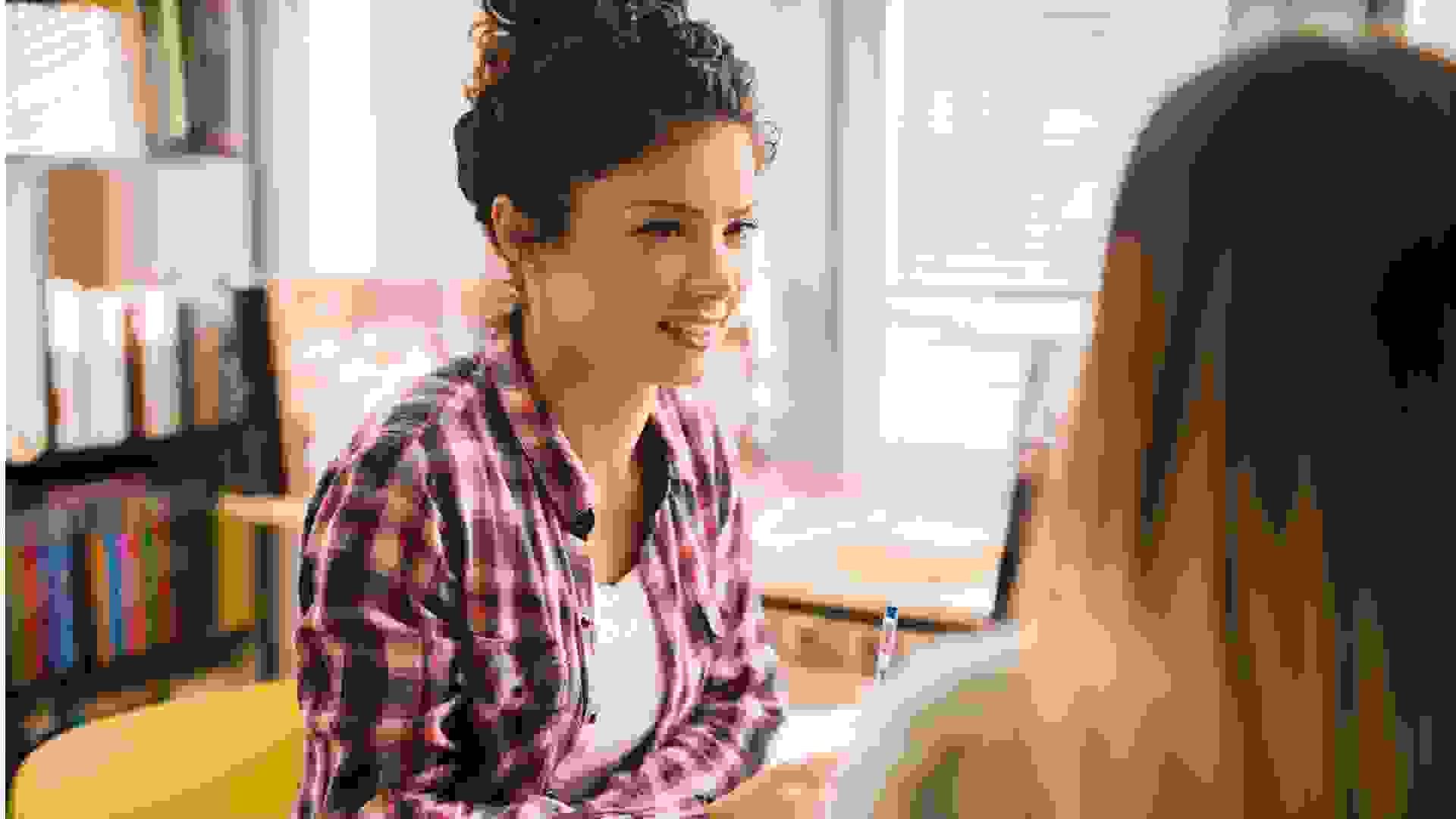 Now that student loan servicing company Navient has agreed to a $1.85 billion settlement over alleged predatory and deceptive lending practices, tens of thousands of loan recipients might soon be…
READ MORE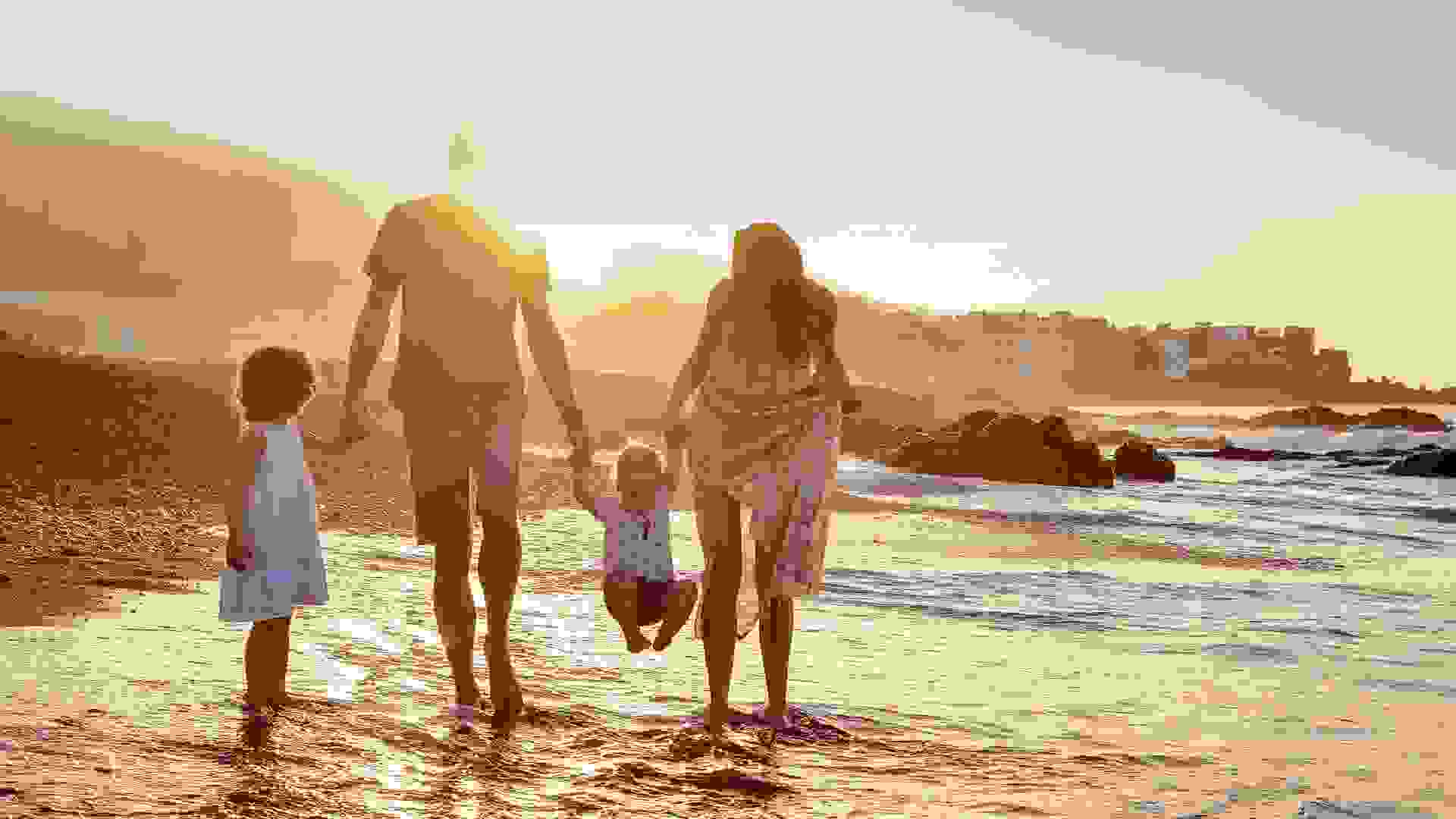 The topic of Social Security has been highly debated recently, bringing up the question of when will it end? What happens if it does? Find out answers here.
READ MORE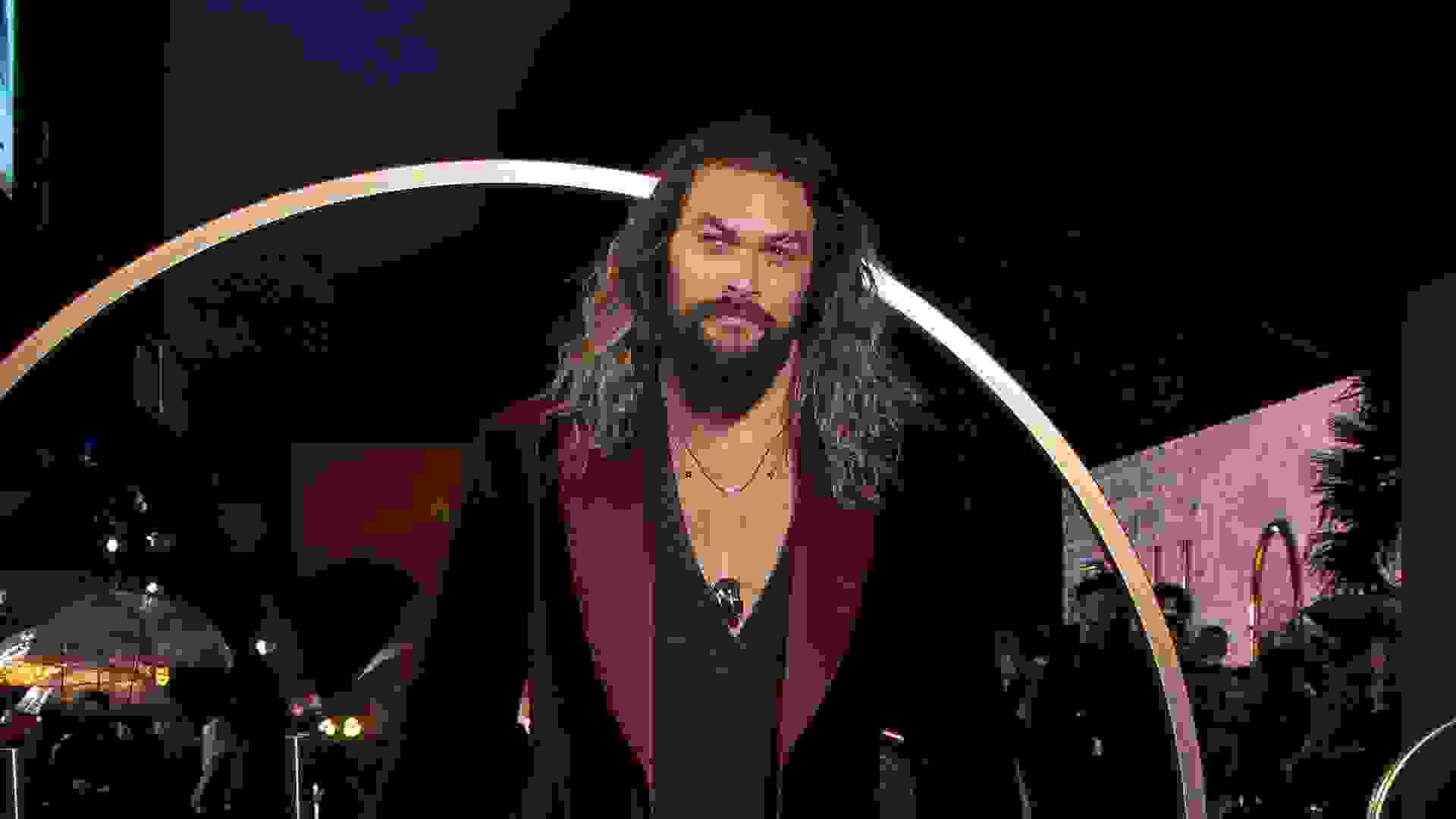 Jason Momoa, 42, is an American model, actor, writer, director and producer who portrays Aquaman in the DC Universe, starred in "Dune" and appears as Baba Voss in the Apple+ series "See." Known for…
READ MORE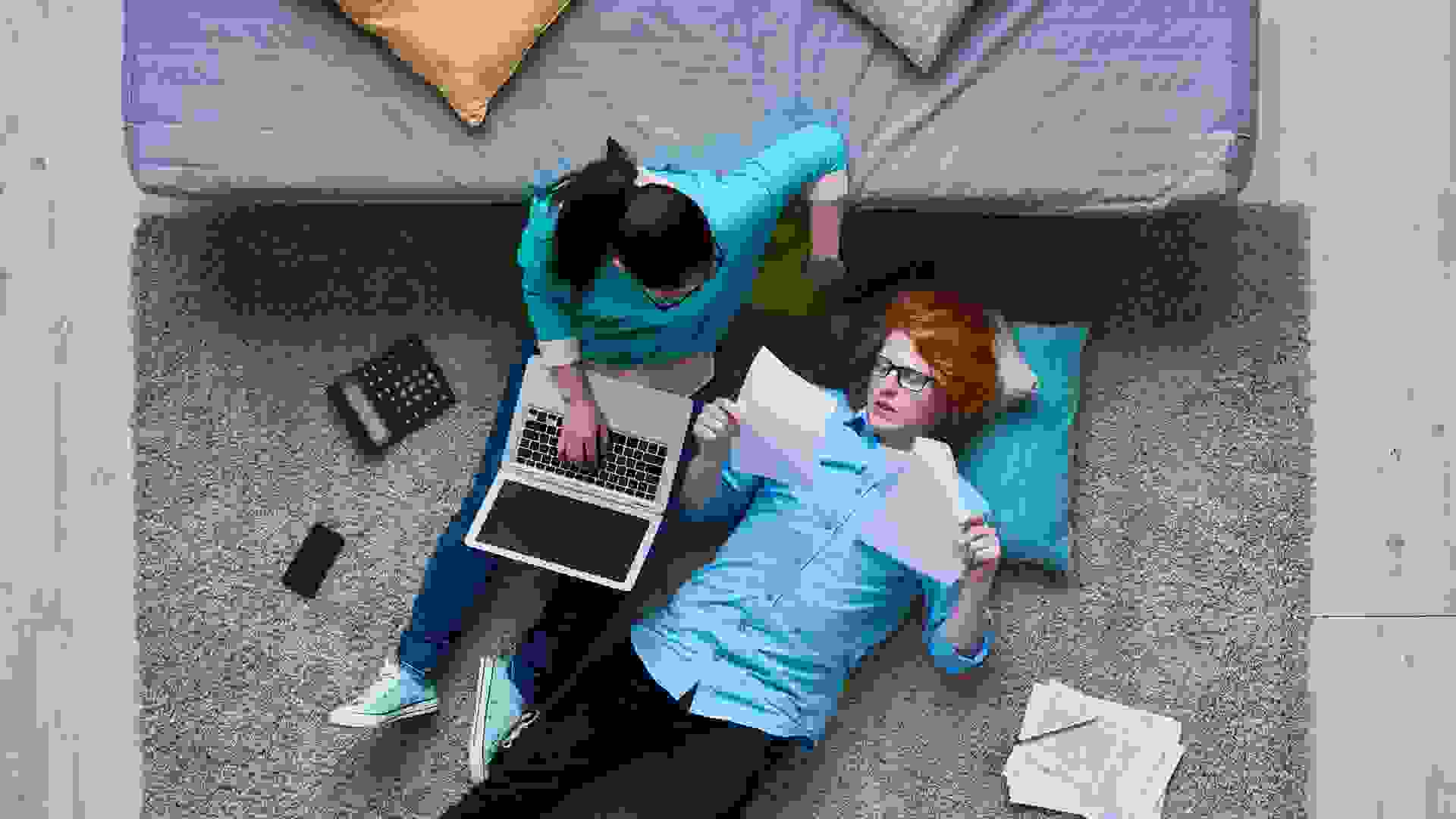 If you don't typically file an income tax return, this may be the year to do so. According to the IRS, filing can help you claim a refundable tax credit or get an income tax refund in certain…
READ MORE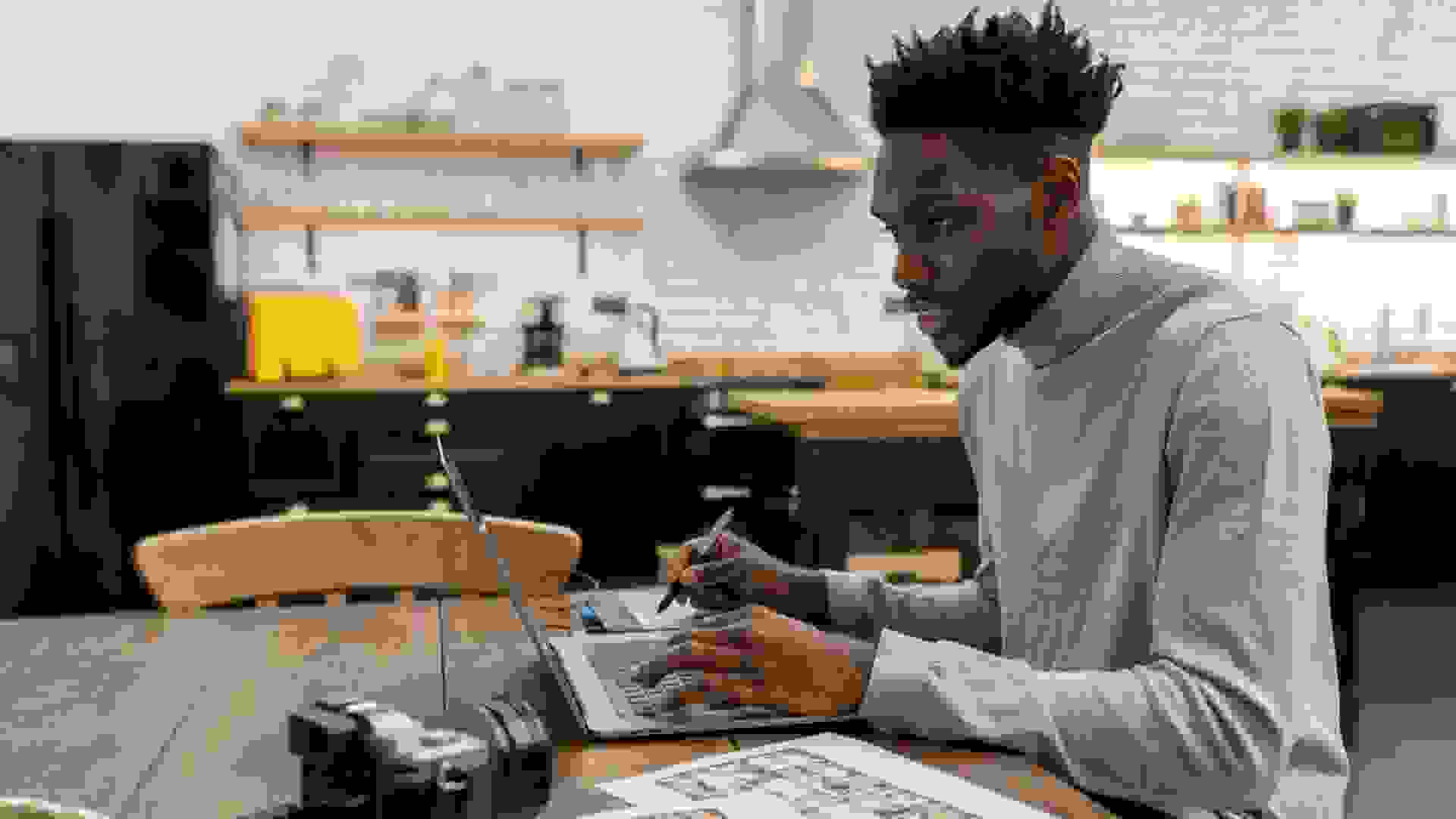 If you made money from a full-time job or a side hustle last year, then you're required to report those earnings on your 2021 income tax return. The IRS also offers several resources to help gig…
READ MORE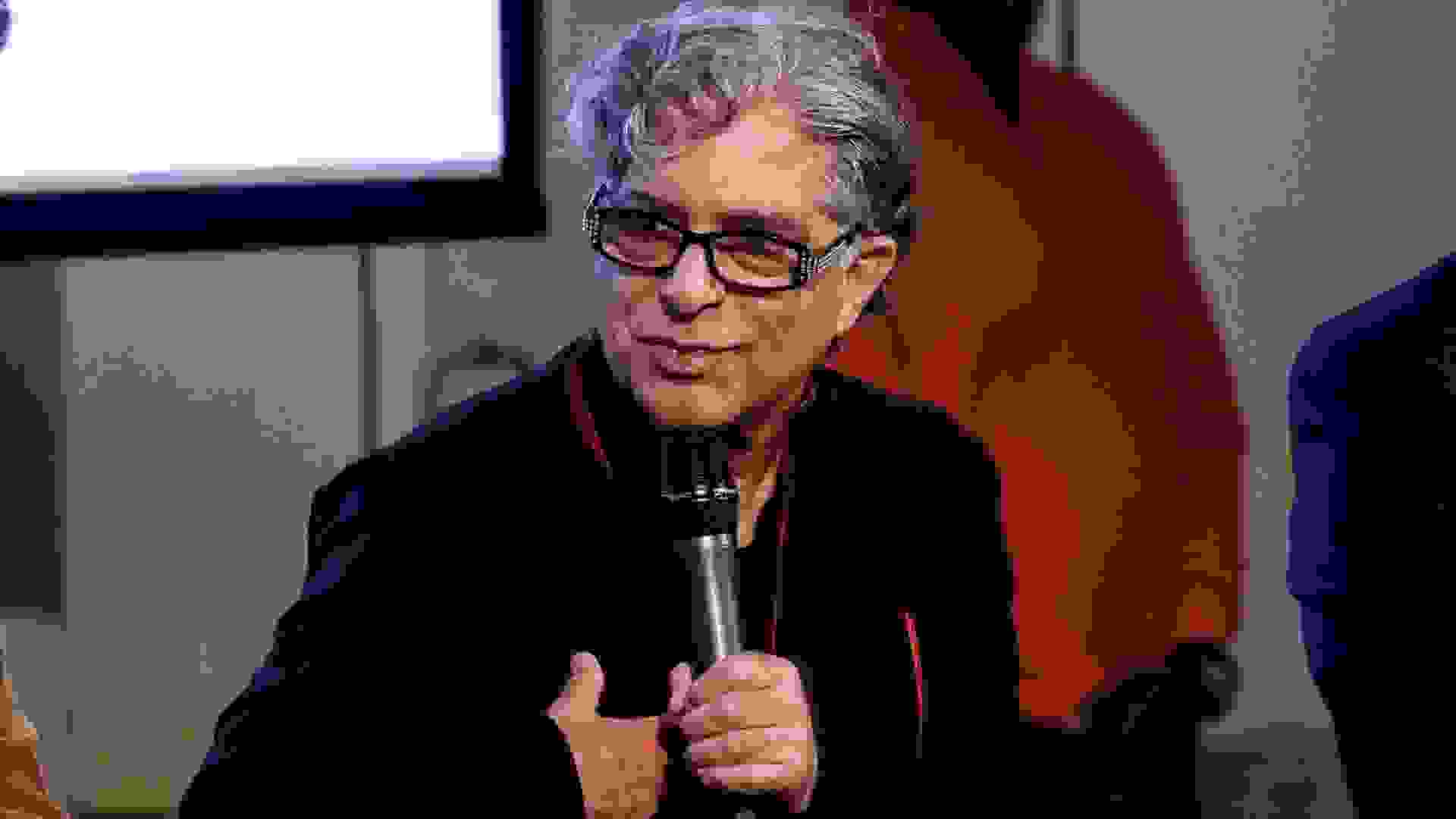 In the latest episode of the Live Richer podcast, host Jaime Catmull talks to Deepak Chopra, founder of The Chopra Foundation, a non-profit entity for research on well-being and humanitarianism, and…
READ MORE
Social Security scams have been on the rise recently, and some experts say it's only going to get worse in 2022. Scams range from mail fraud to callers pretending to be Social Security officials…
READ MORE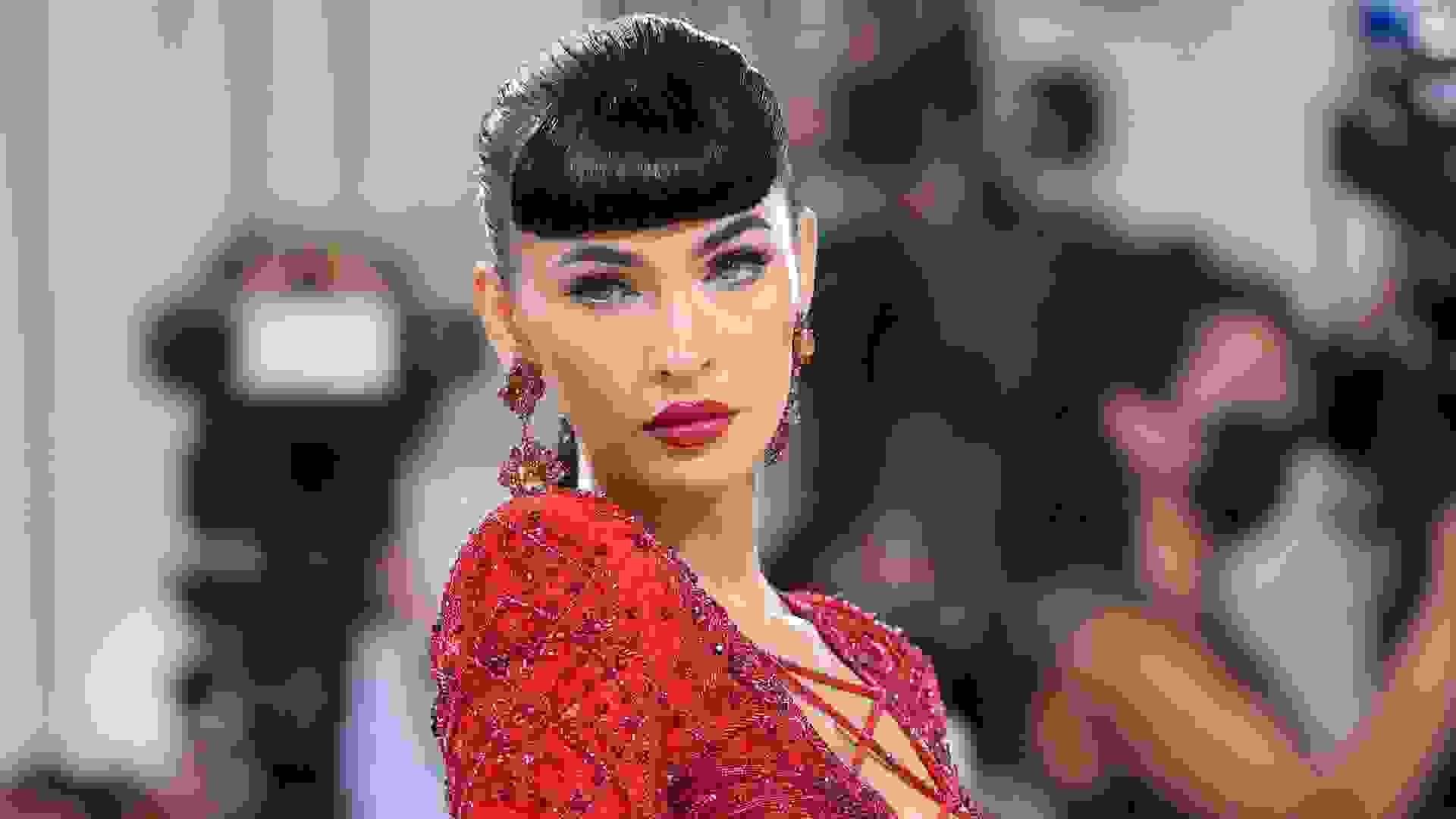 Megan Fox, 35, is an American model and actor who is best known for her roles in "The Transformer" and "Teenage Mutant Ninja Turtles" films, as well as appearing on lists for being one of the sexiest…
READ MORE
According to the Social Security Administration, you can receive retirement benefits and still work at the same time. The catch is that if you are younger than full retirement age, and earn more than…
READ MORE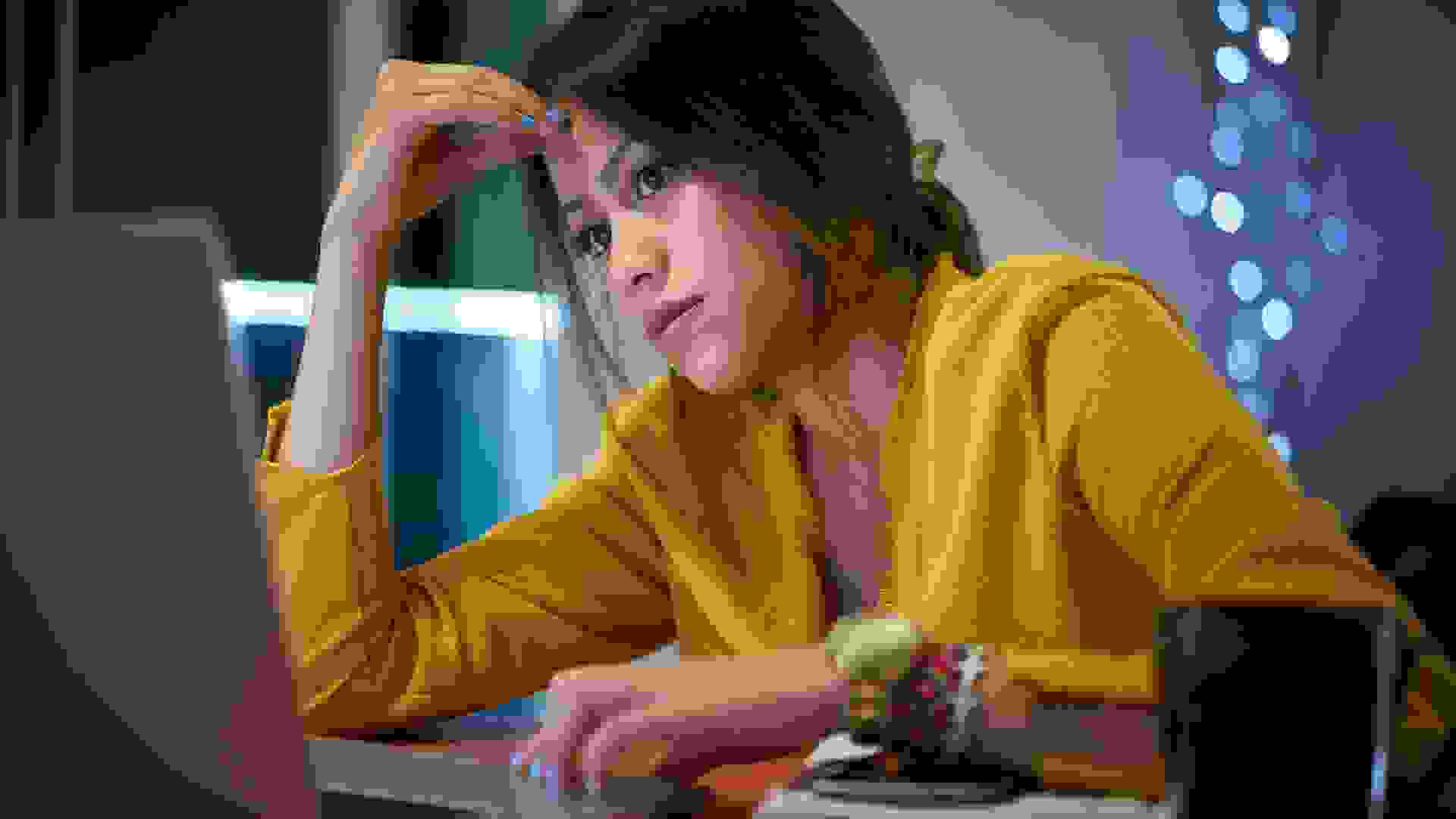 Nearly 66,000 student loan borrowers got some financial relief on Thursday after Navient, one of the country's biggest loan servicing companies, reached a $1.85 billion settlement over predatory and…
READ MORE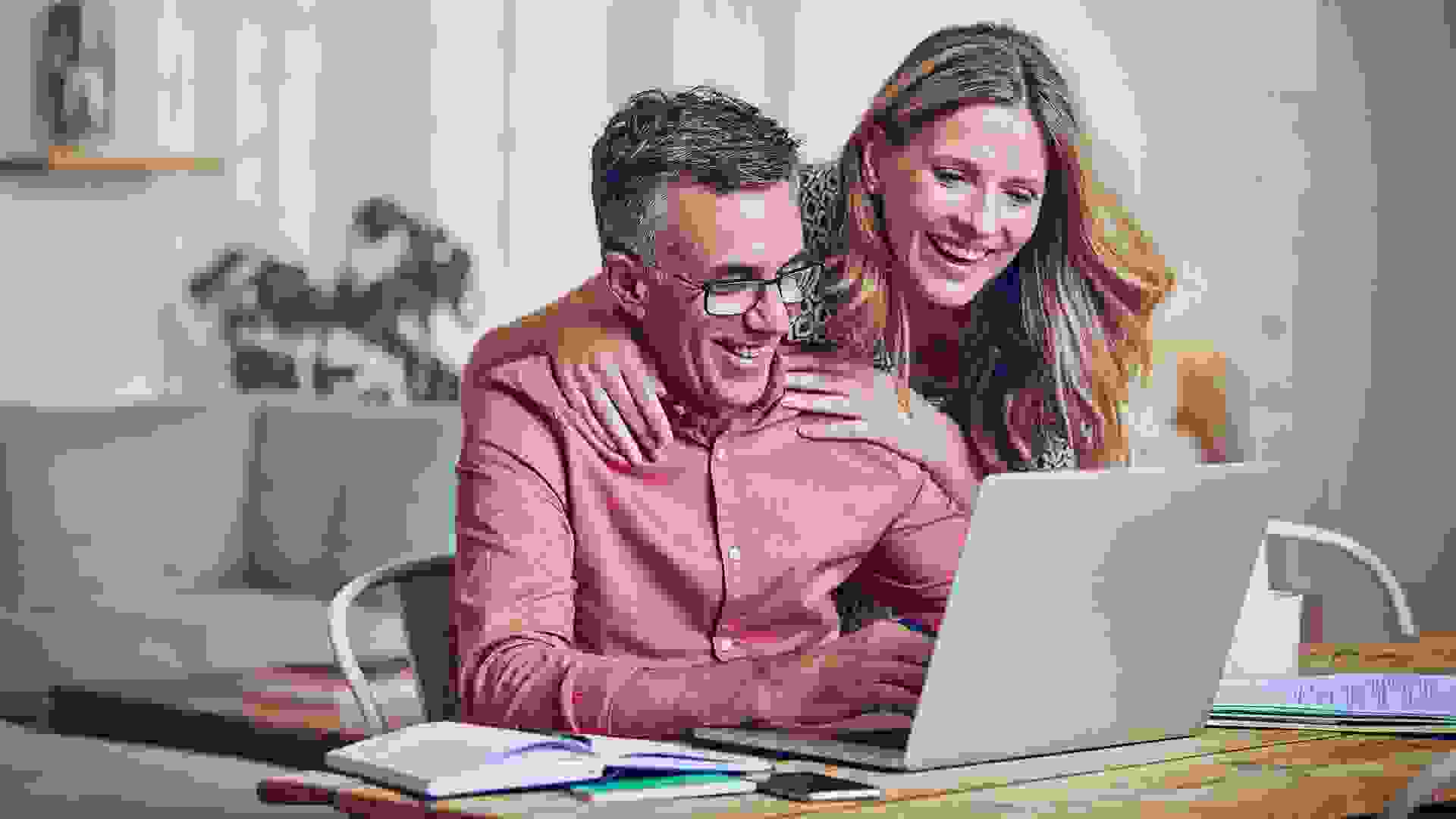 The AARP Foundation Tax-Aide program gives help each year to assist taxpayers with their form preparations, and has resumed the service with the onset of the 2022 tax season. Tax-Aide sites will begin…
READ MORE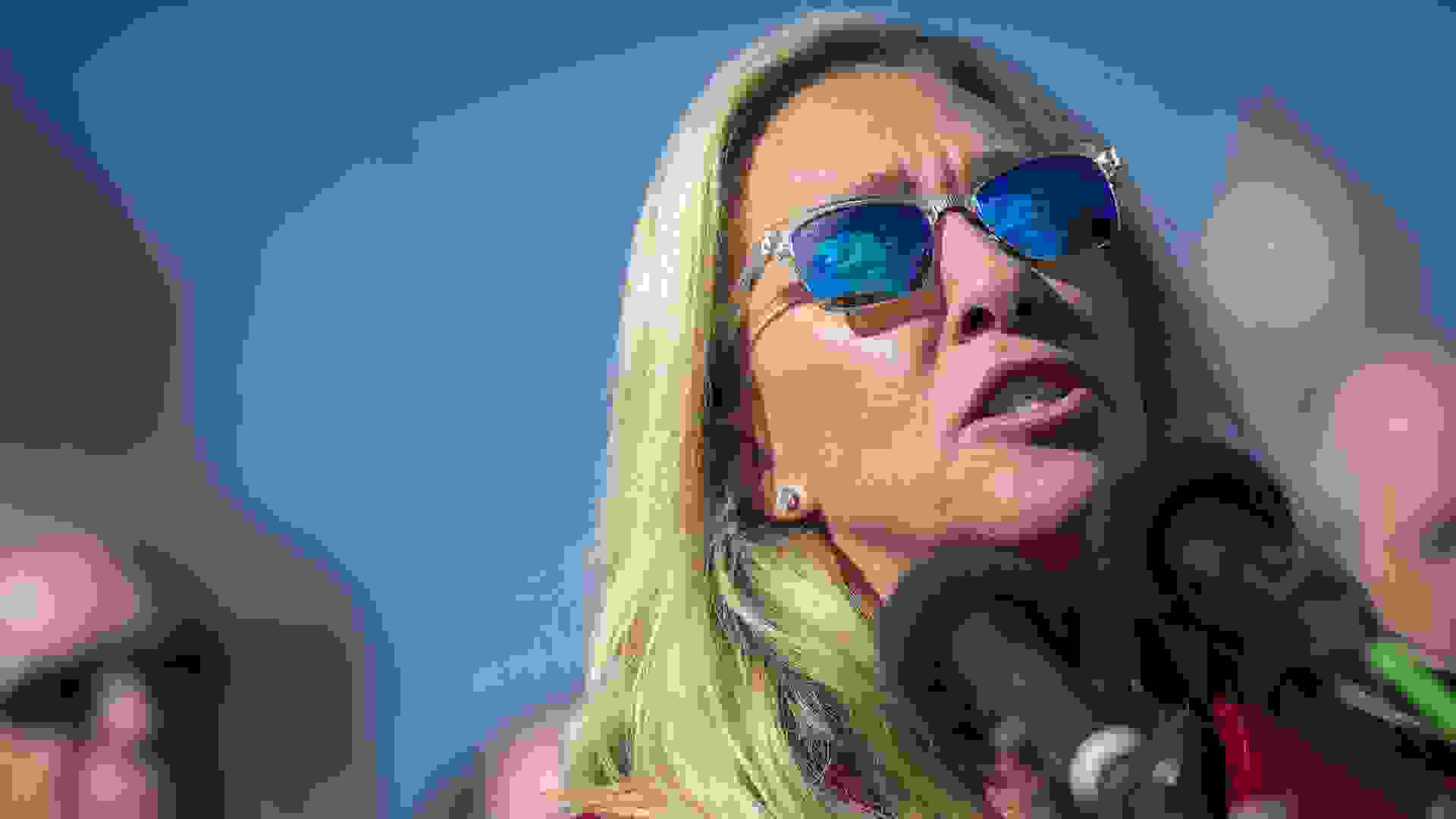 Marjorie Taylor Greene, 47, is an American businessperson and politician who currently serves as a member of the U.S. Congress from Georgia's 14th District and is often referred to by her initials,…
READ MORE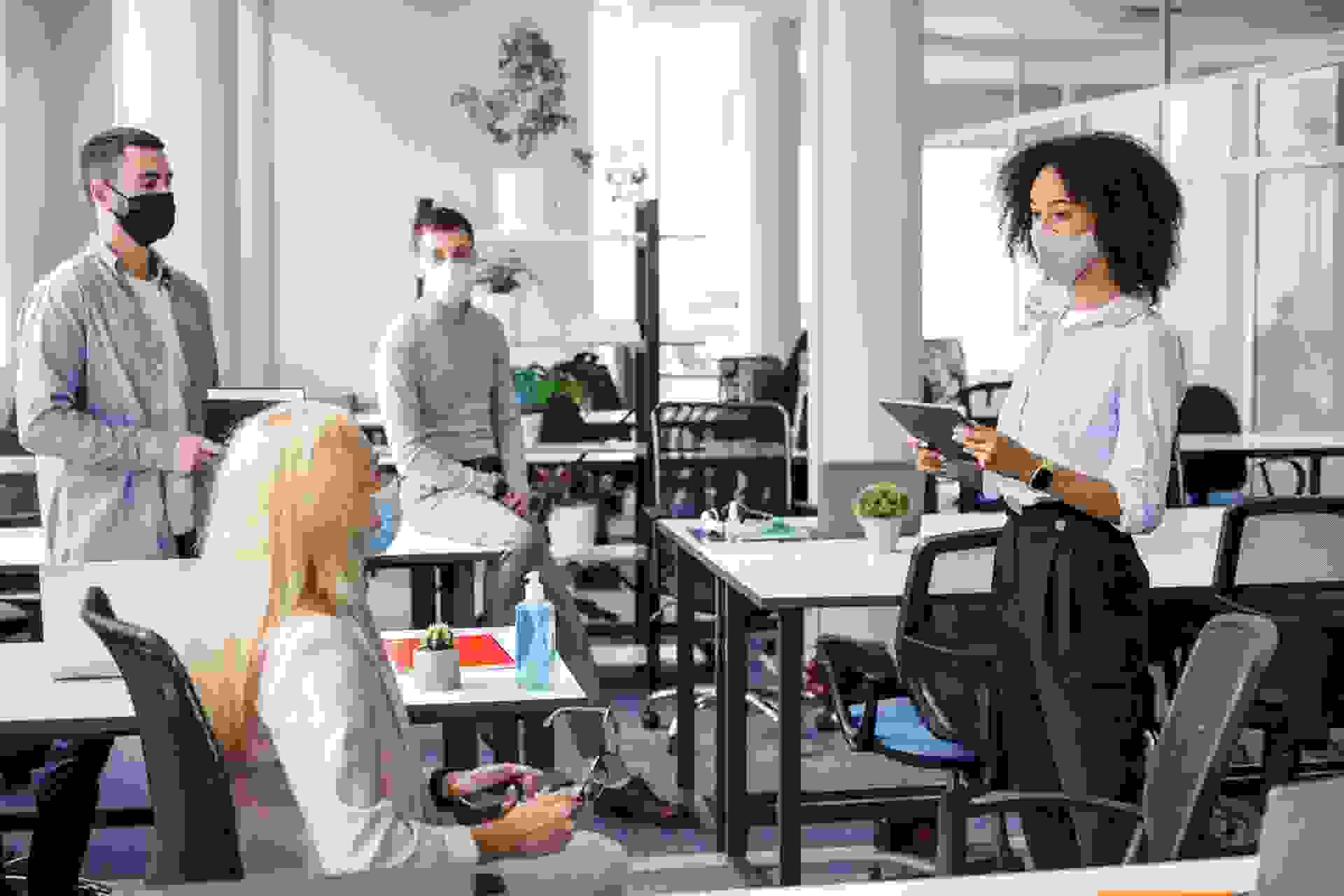 The Supreme Court's decision on Thursday to block the Biden administration from implementing a vaccine-or-test mandate on large employers was probably welcome news for companies having a hard time…
READ MORE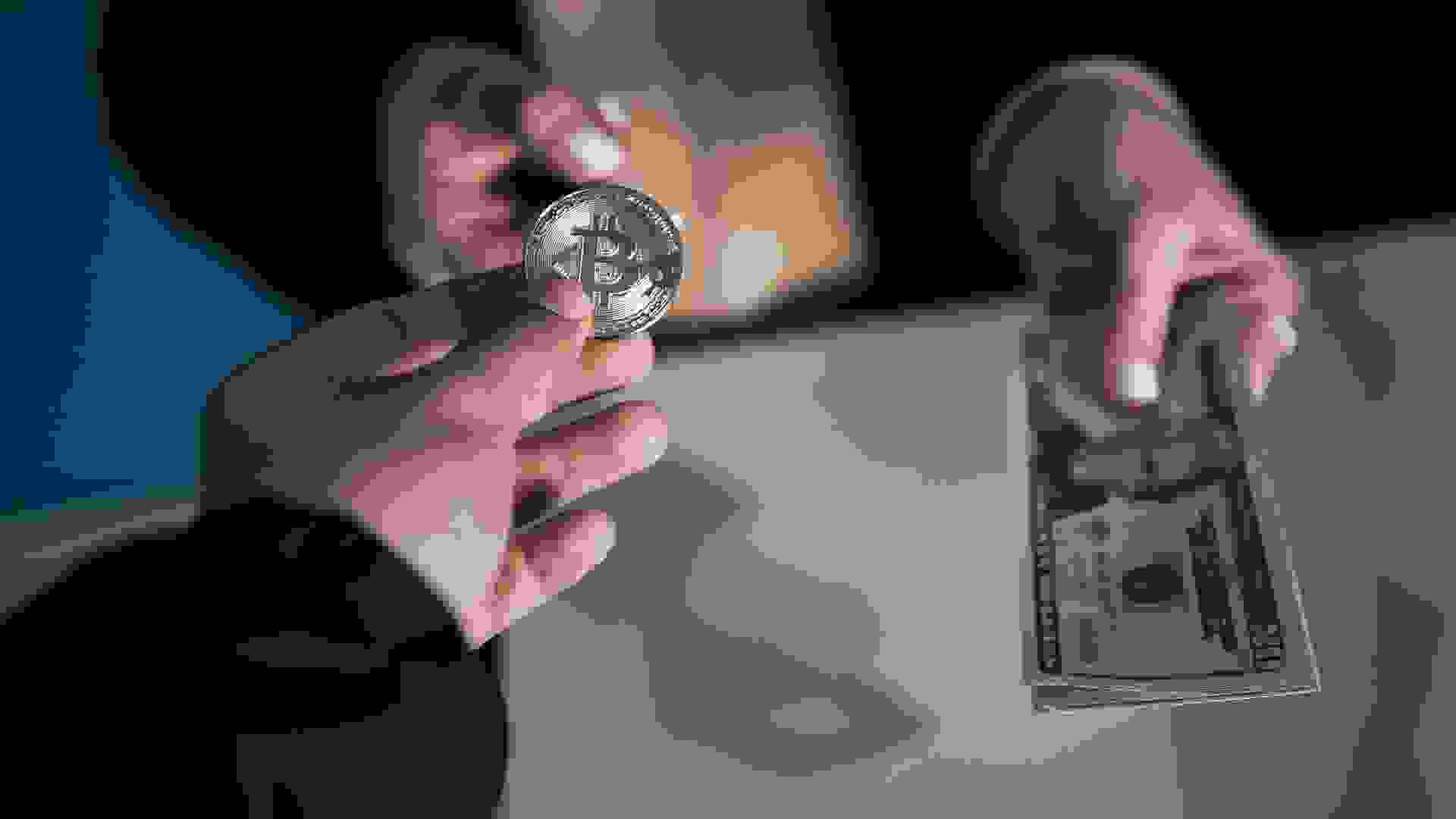 Binance is a cryptocurrency exchange platform that offers some of the lowest fees in the industry. Learn how to use Binance and how to get the lowest fees.
READ MORE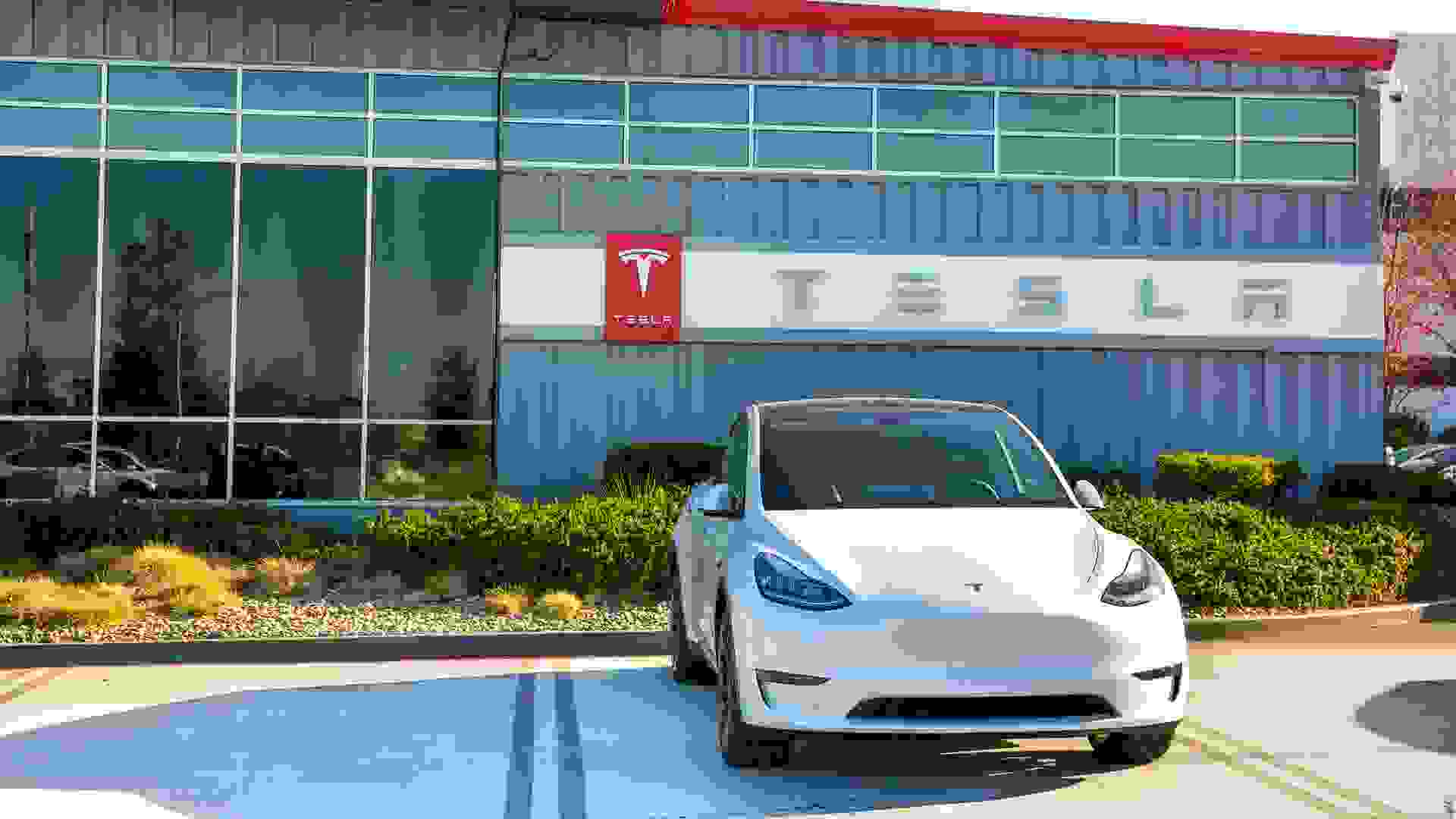 If you want to invest in EV stocks, doing so strategically is key. Learn how to spot investment opportunities in EV stocks that are worth considering.
READ MORE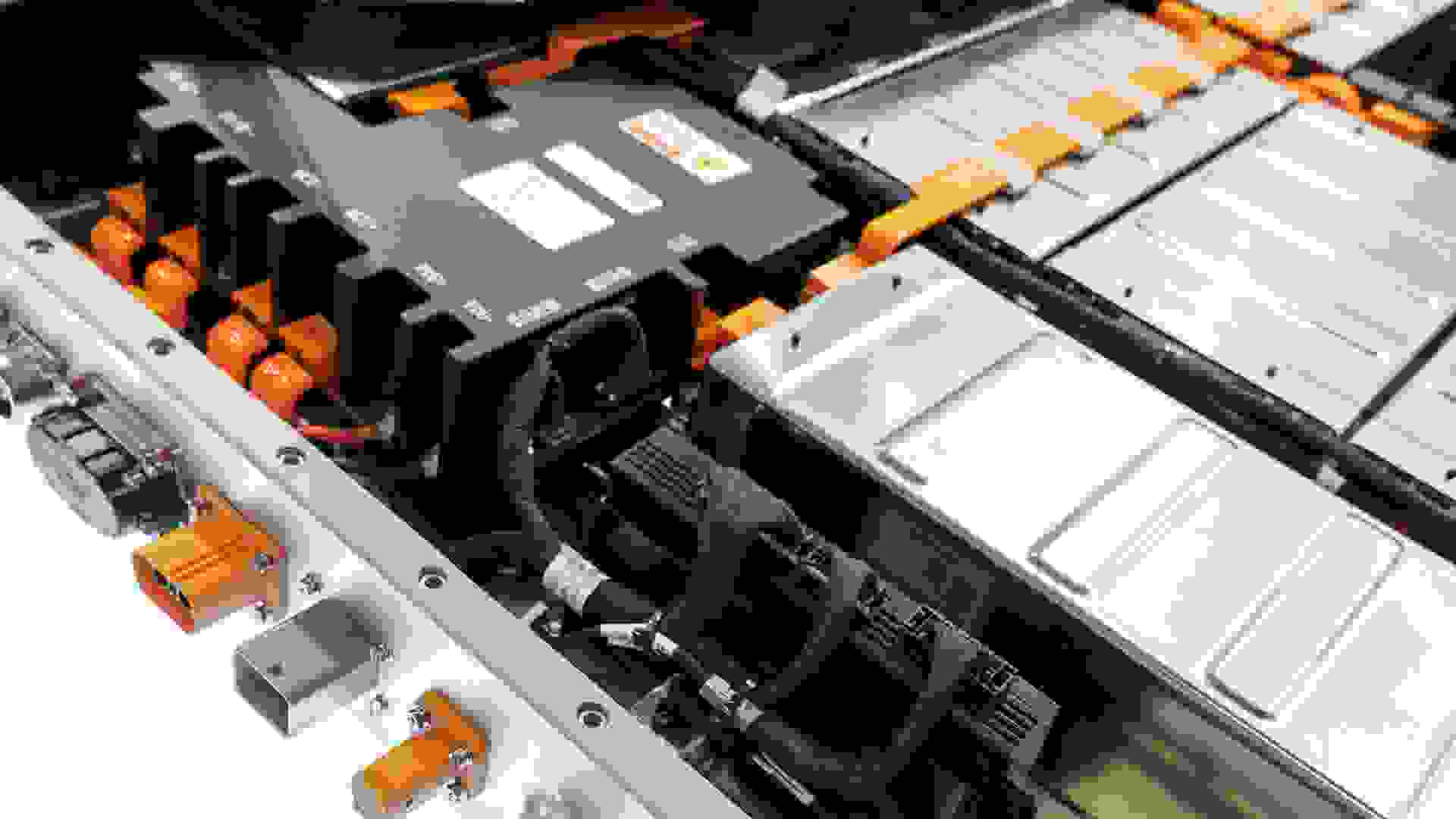 Nickel is one of the most widely used minerals for electric vehicle batteries. Considering this commodity stock has climbed to its highest level in a decade as stockpiles decline, it could present…
READ MORE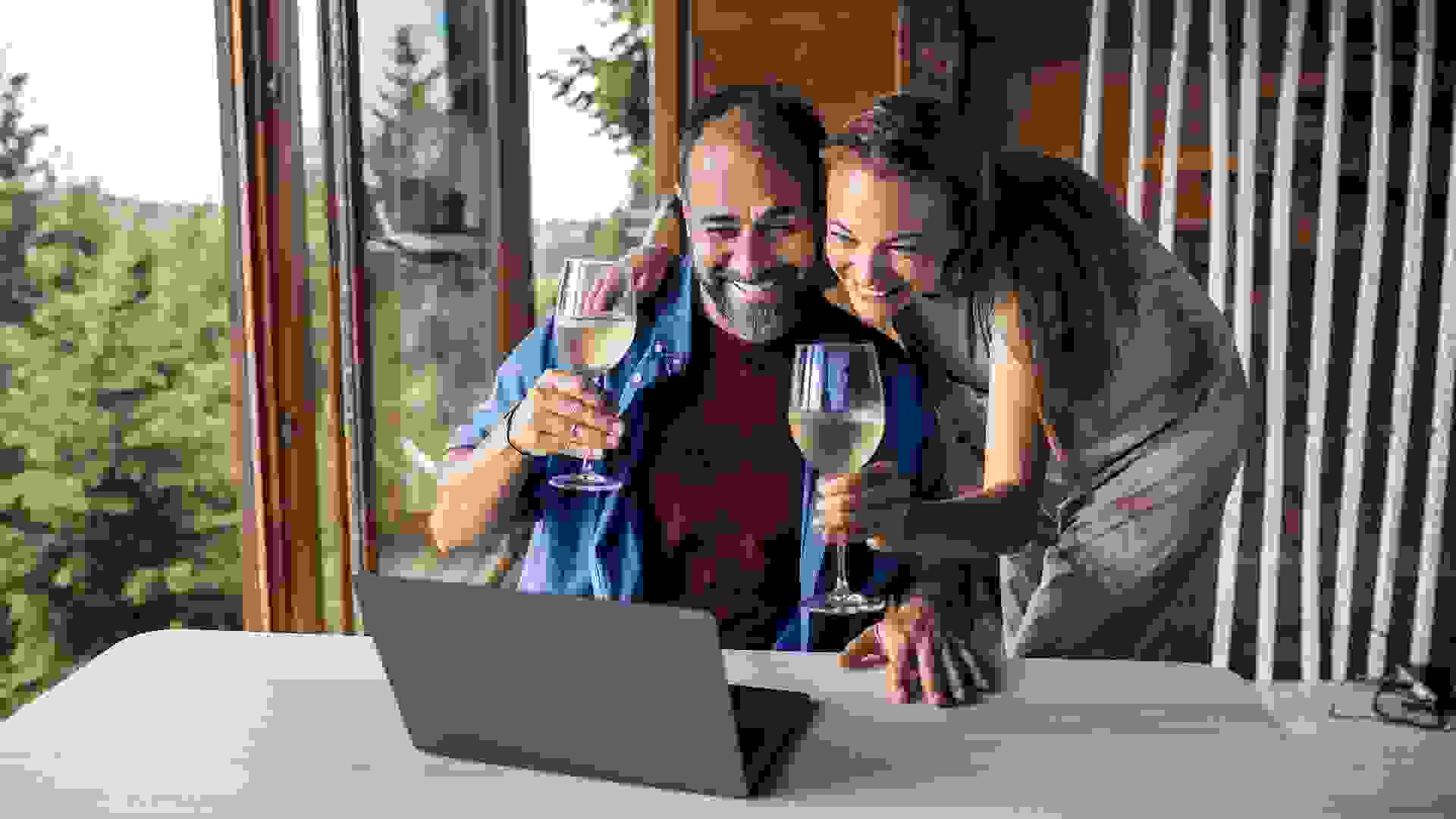 The "Securing A Strong Retirement Act of 2021" (also known as the Secure Act 2.0), an economy-focused piece of legislation which was stalled last year, is now being reintroduced and given new feet per…
READ MORE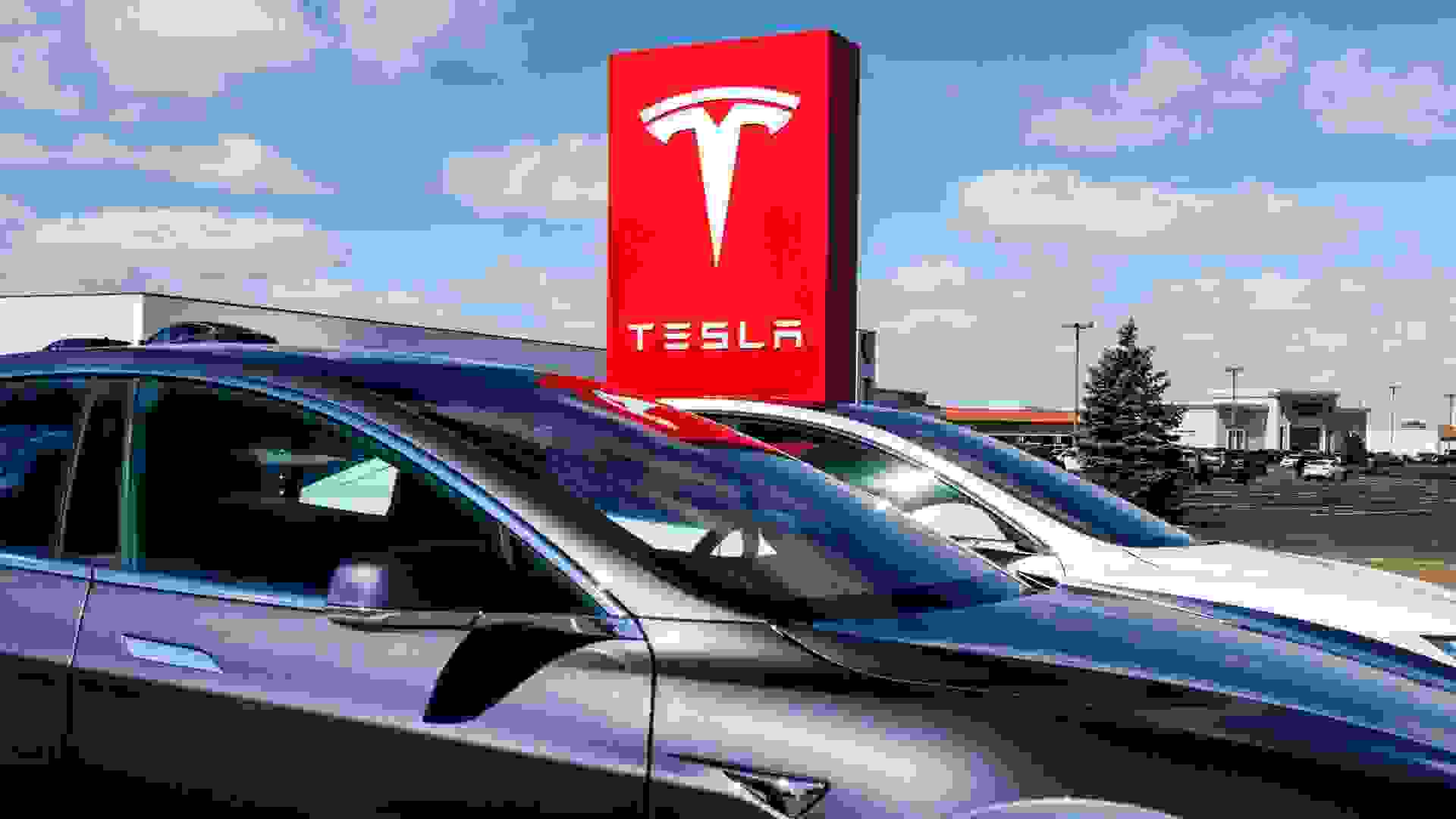 It might only be a coincidence, but shares of Tesla were in a fast retreat early Jan. 13 — a day after news surfaced that a teenager in Germany had perhaps found third-party software flaws allowing…
READ MORE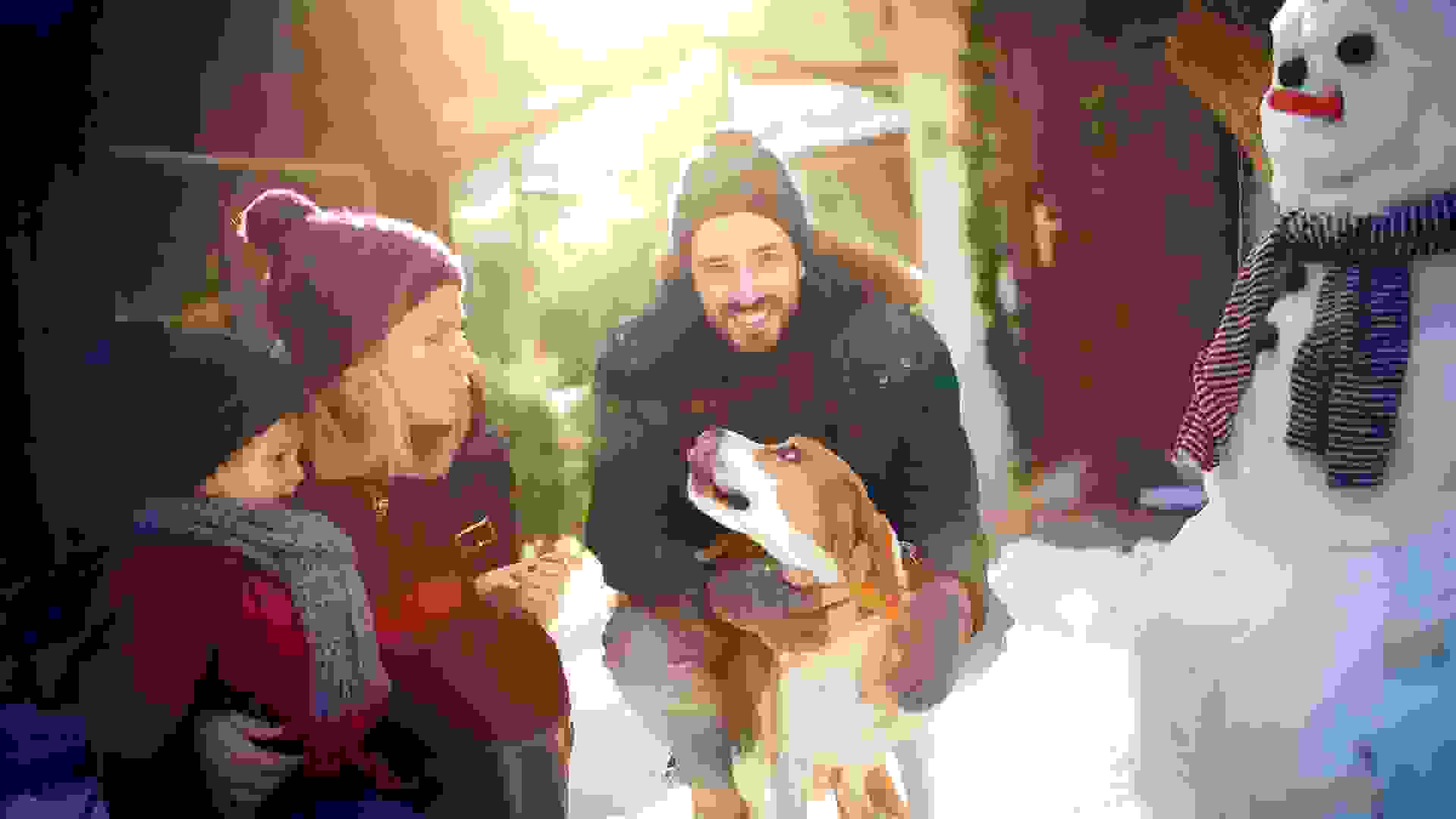 The advance CTC continues to hold up the Build Back Better bill. Would taxing this credit make it more palatable to Congress?
READ MORE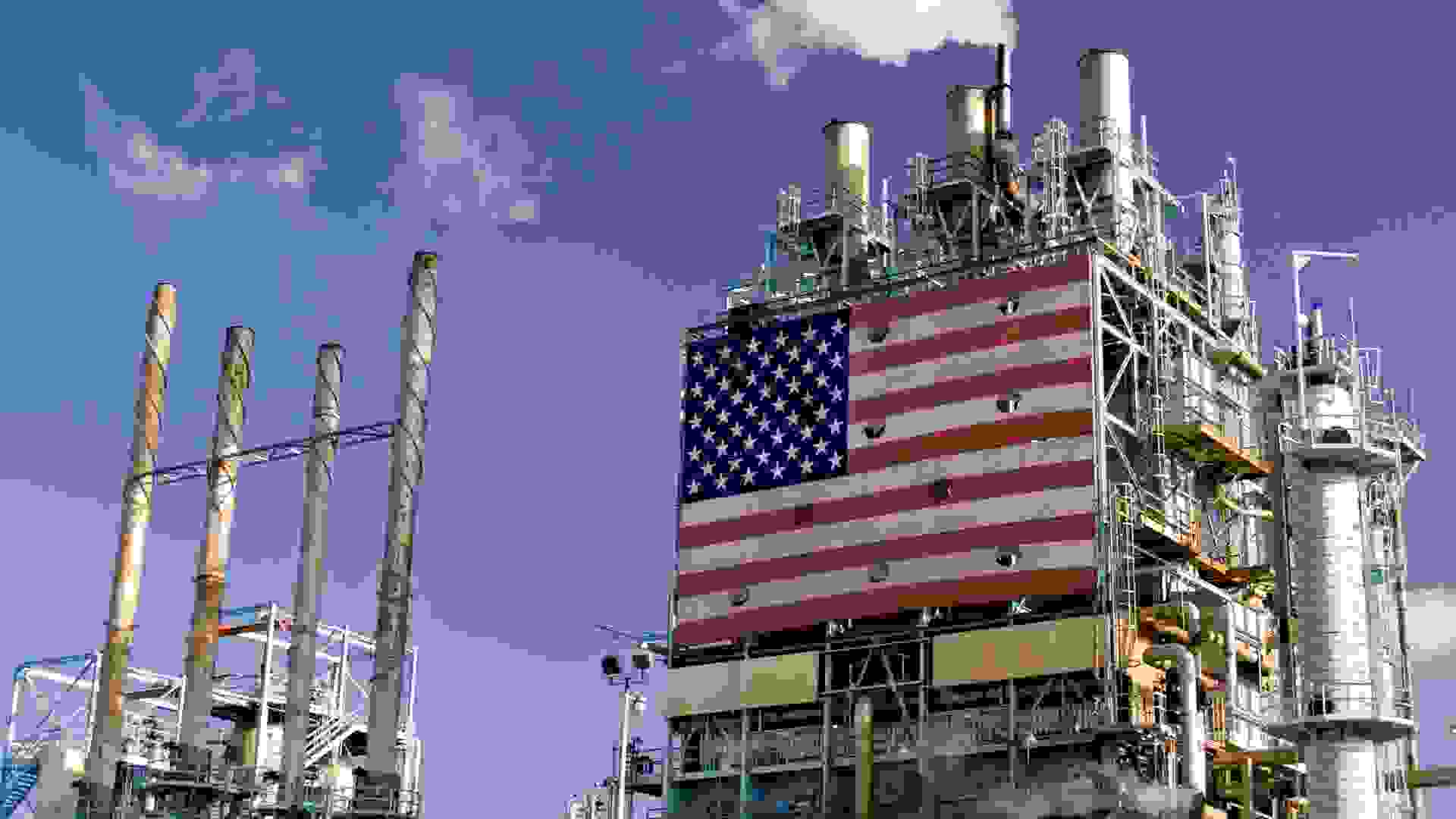 Oil prices dominated economic news headlines this week when crude spiked 4% in a single day to $81.22 a barrel, its highest point in two months. That price might seem like a bargain by summer, as some…
READ MORE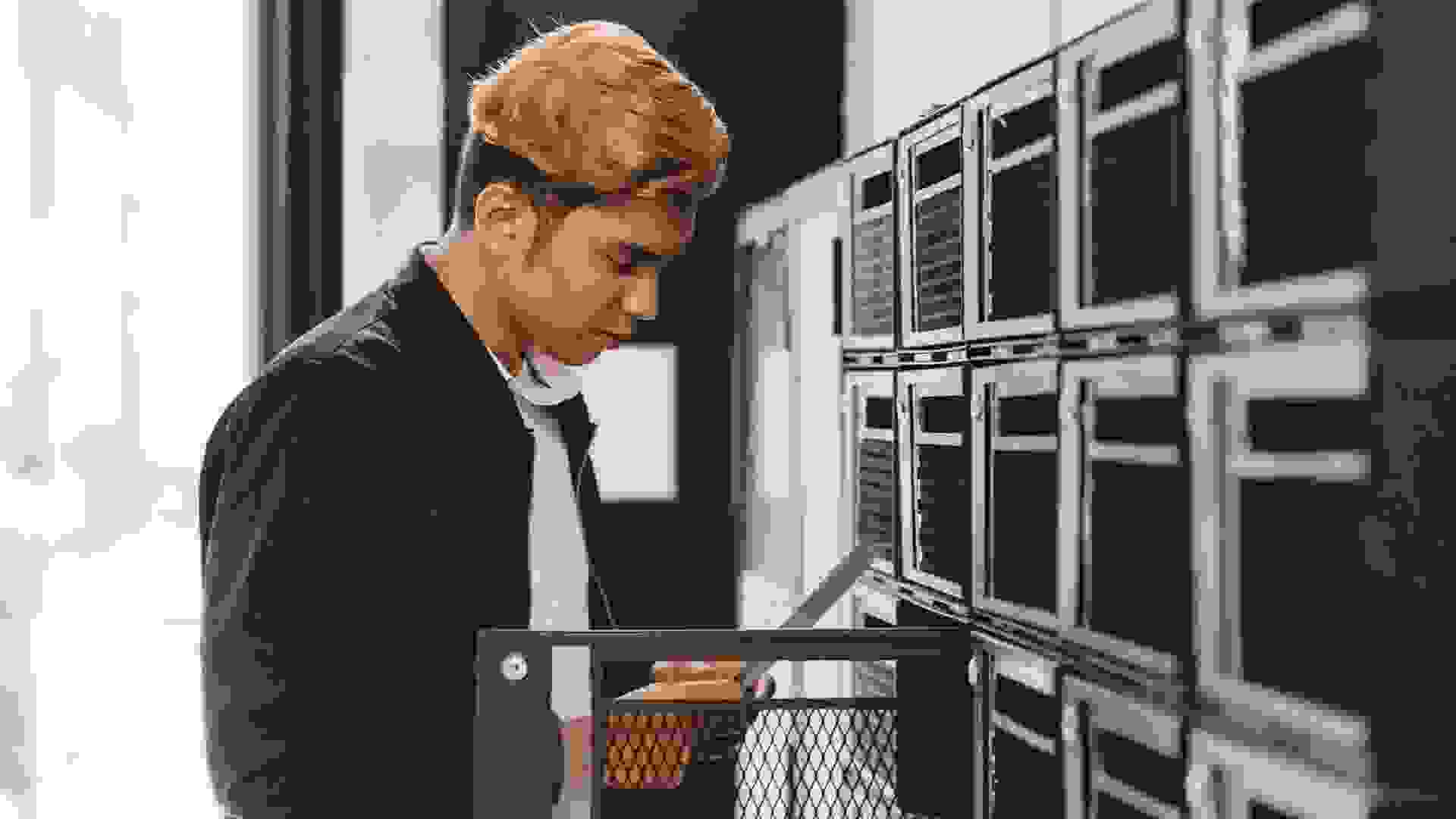 Californians were sent the last round of stimulus checks this week, concluding a program that has provided billions of dollars of relief to eligible households in the Golden State. See: 6 Top Tips for…
READ MORE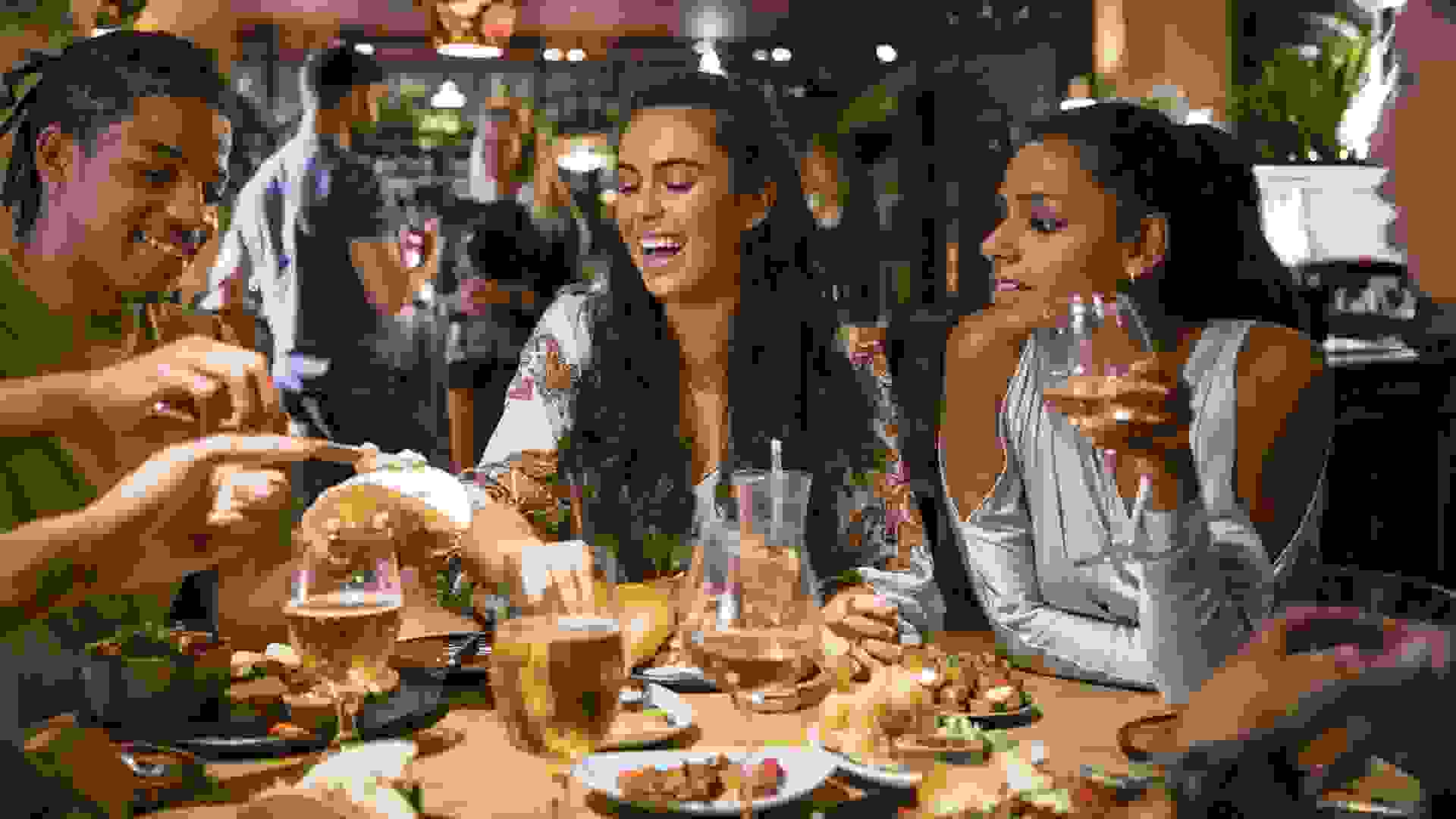 Making your meals at home may soon be more expensive than a night of dining out. However, this could help many restaurants that are still struggling to recover from the pandemic as the nation moves…
READ MORE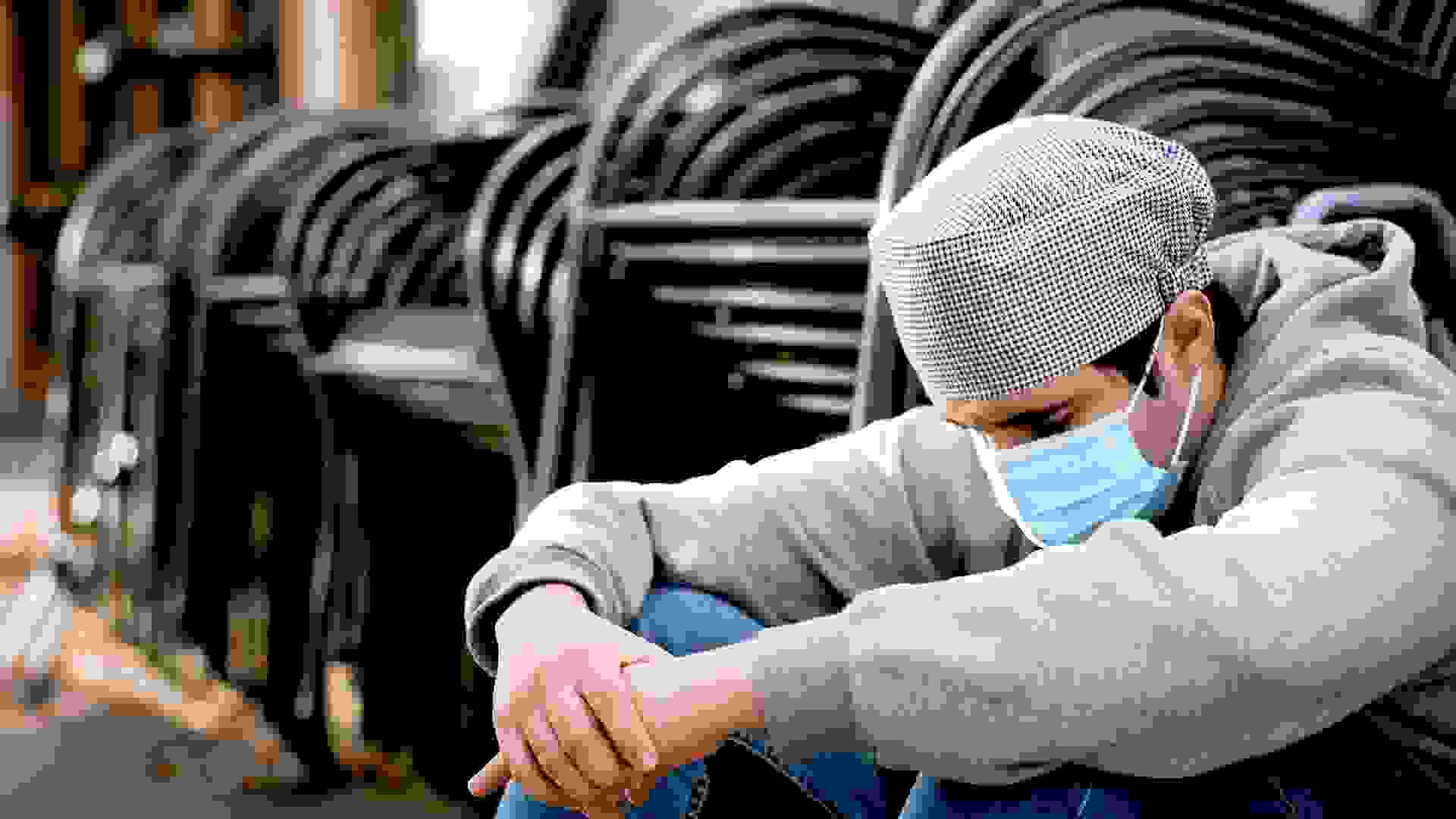 The U.S. economy might have gotten a message about the impact of the Omicron variant on Thursday, as initial unemployment claims rose for the second straight week amid speculation that the variant…
READ MORE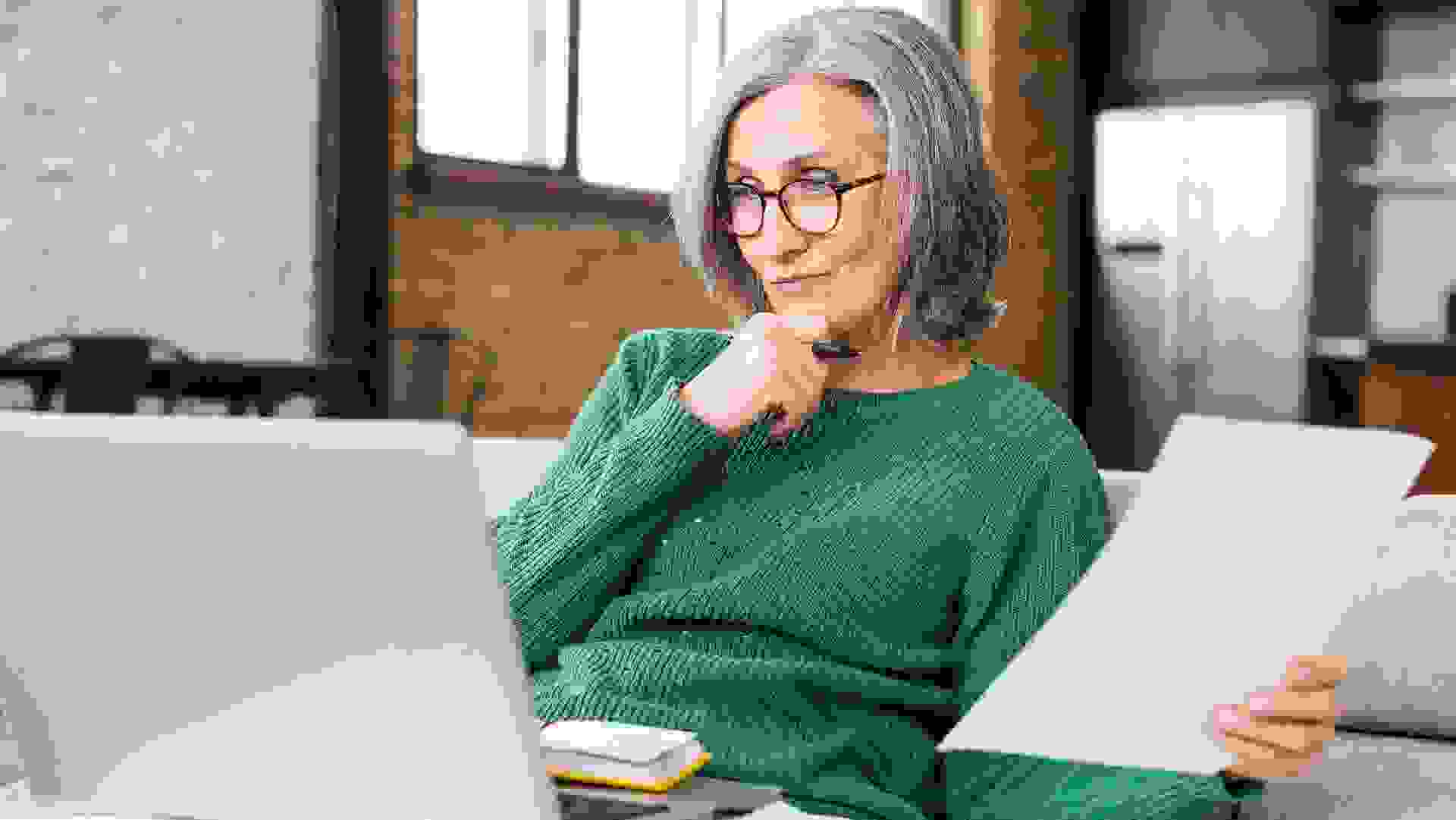 Applying for and receiving spousal benefits is a great way to boost your one social security monthly benefit — sometimes by as much as $800. Even if you never worked, under Social Security you could…
READ MORE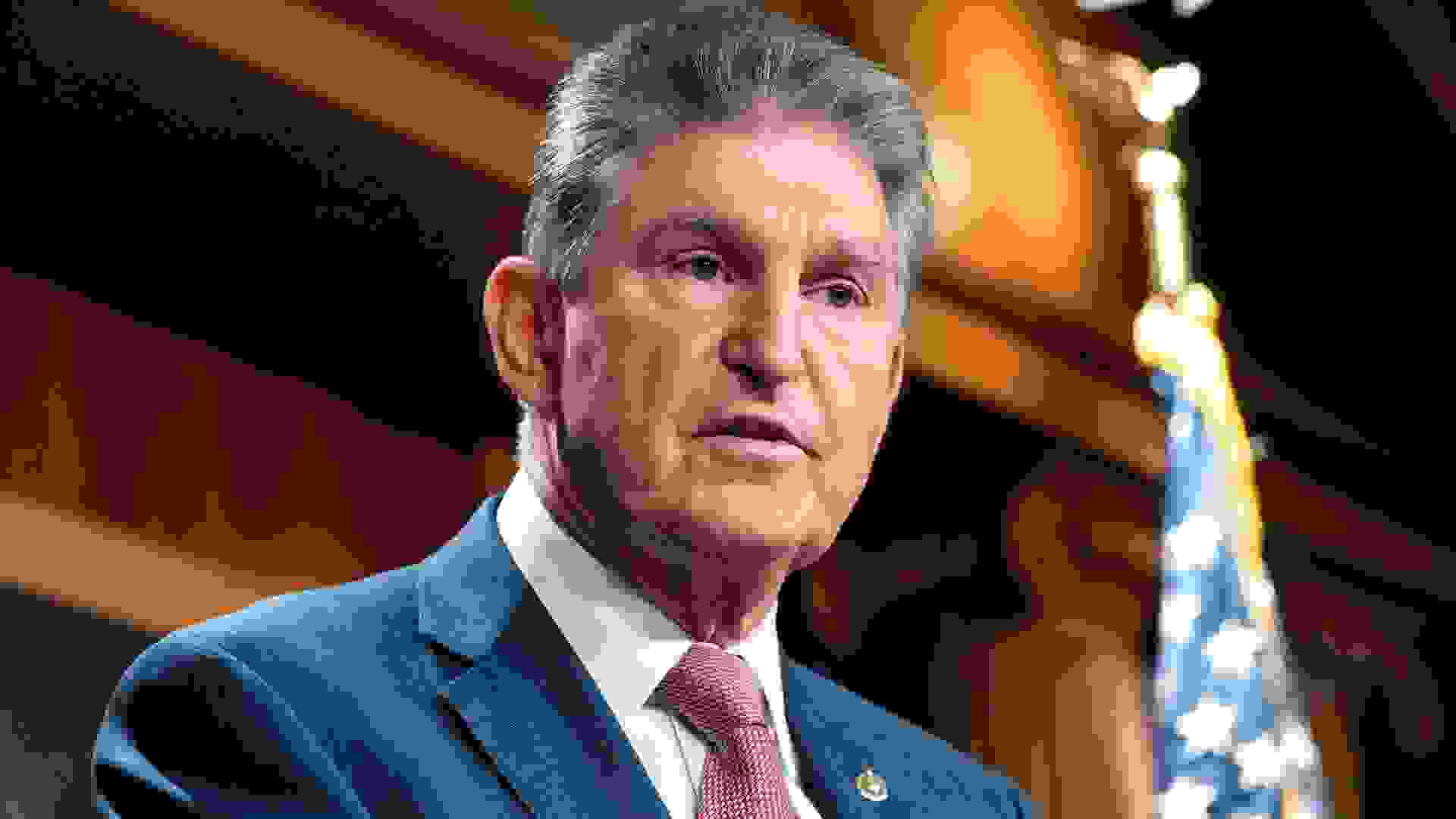 Joe Manchin, 74, is a businessperson, former state governor and current U.S. senator who has been representing the state of West Virginia since 2010. He has been making headlines for being a Democrat…
READ MORE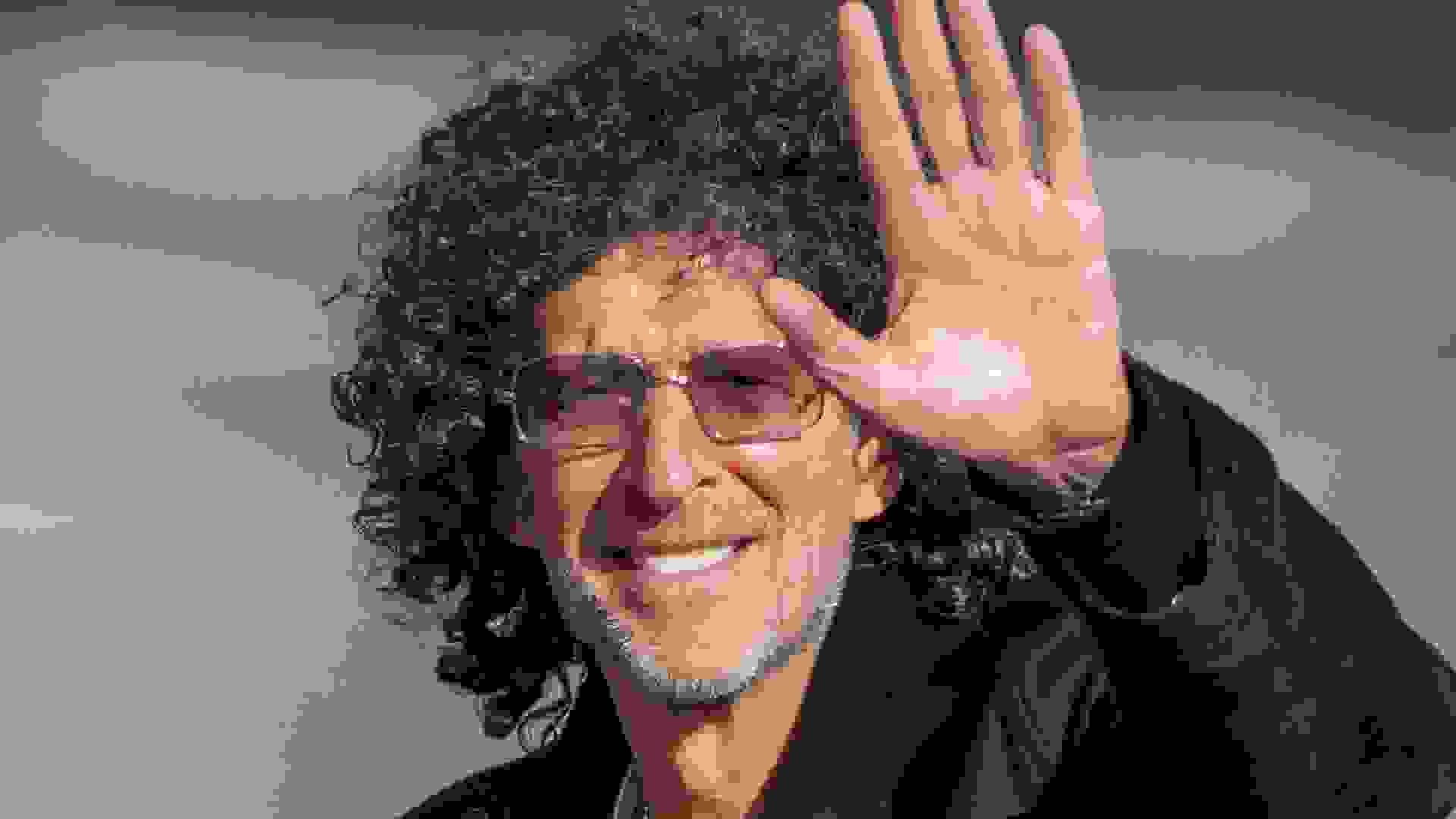 Howard Stern, who turned 68 on Jan. 12, is an often-controversial radio and TV personality and self-described "The King of All Media'' who rakes in big bucks at SiriusXM satellite radio. After his…
READ MORE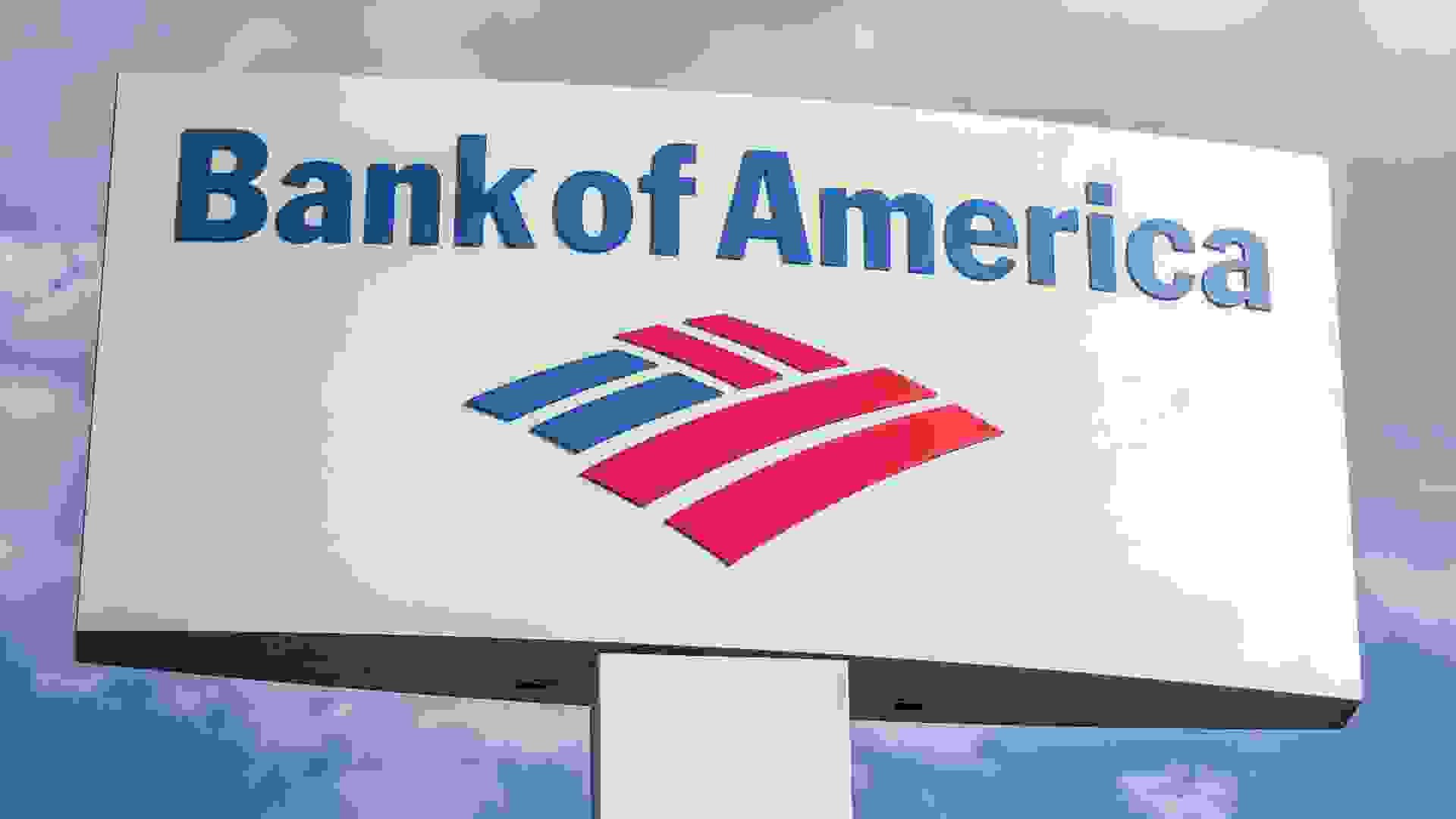 Bank of America offers several savings and CD accounts. Find out how to maximize your savings and how Bank of America's rates compare with those of other banks.
READ MORE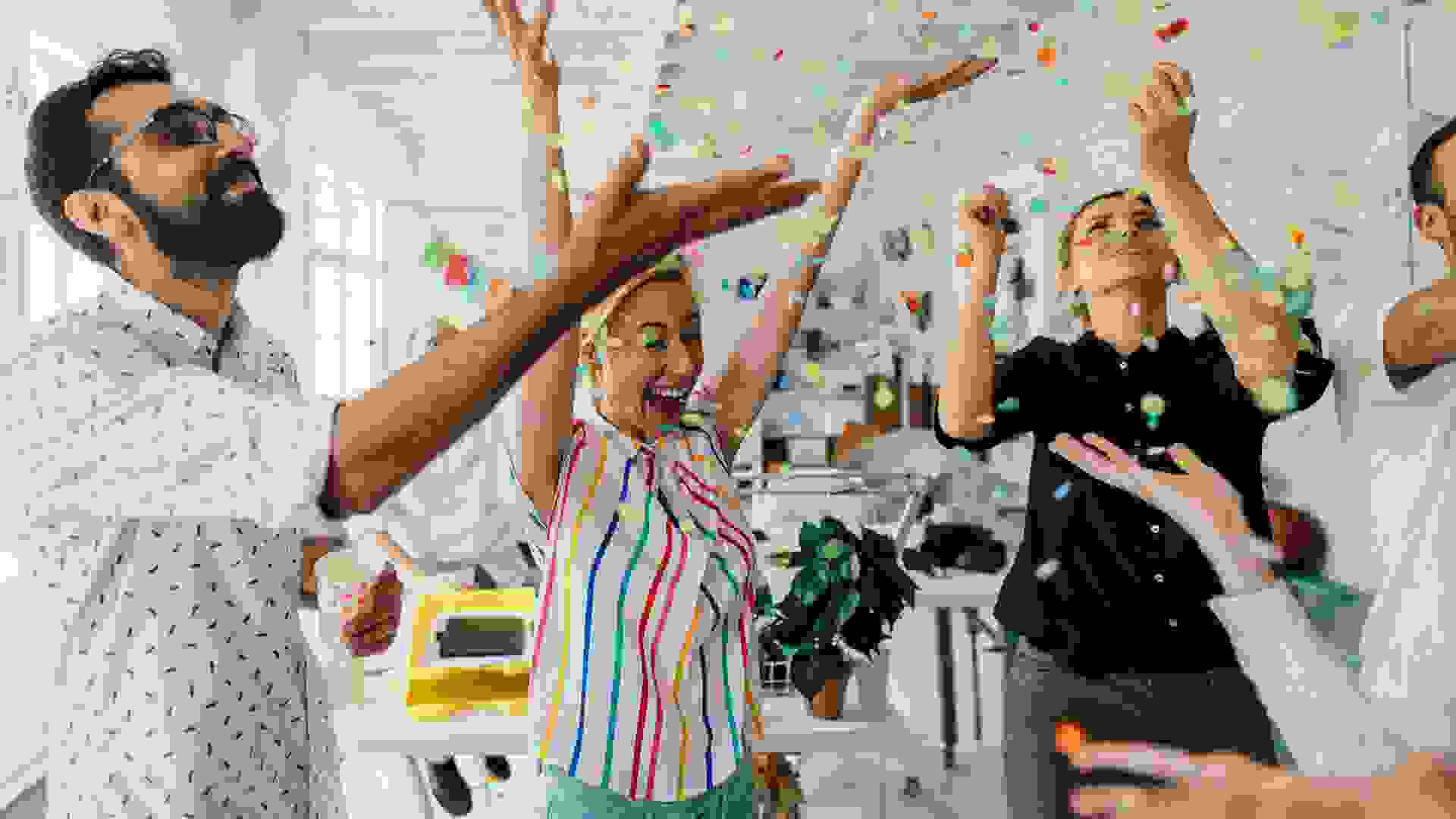 Glassdoor announced its 14th annual Best Places to Work Awards. See if your company made the list or where you should send your resume next.
READ MORE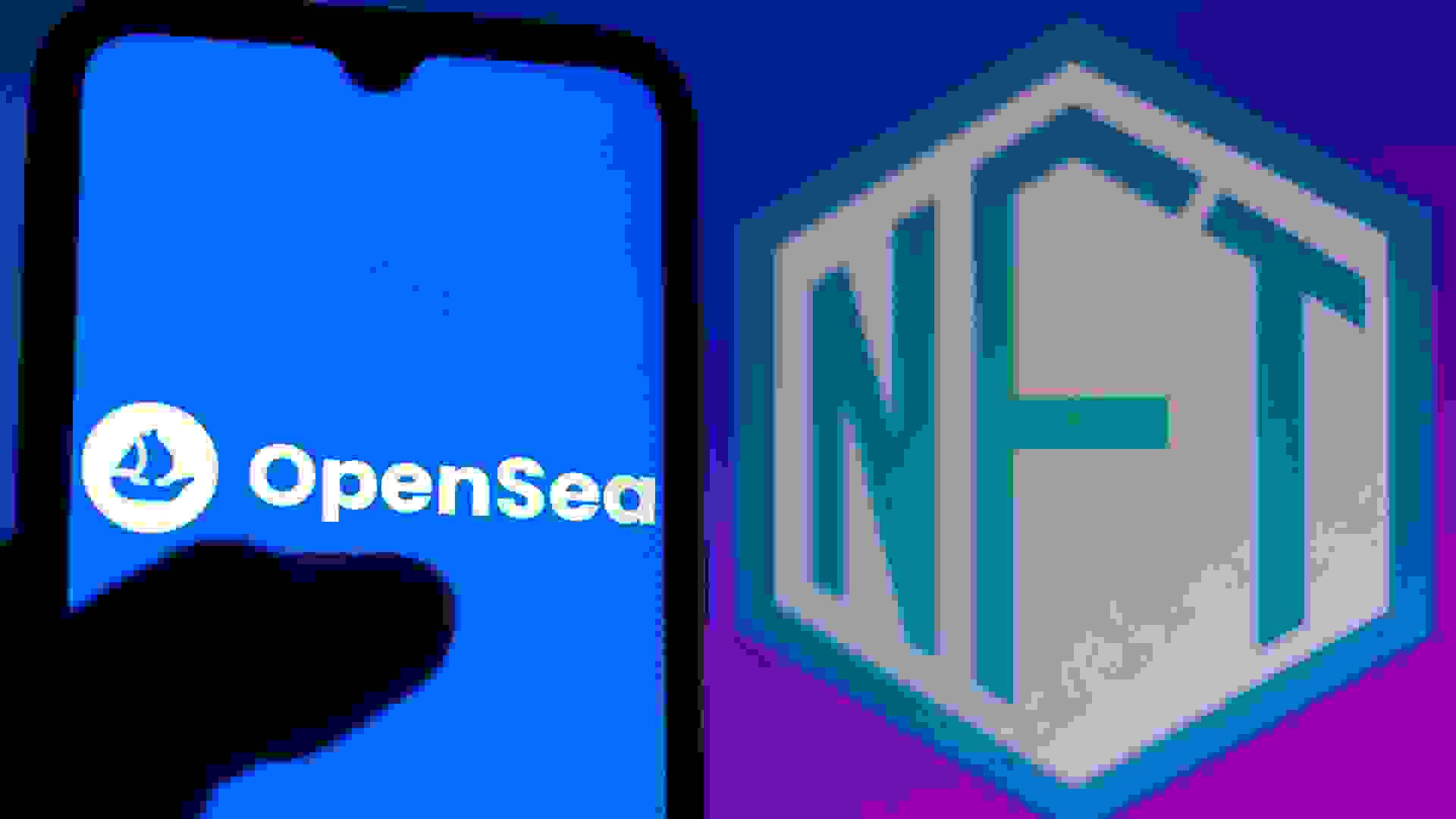 The NFT ecosystem has exploded in 2021 and 2022 is off to a great start. A huge winner of this phenomenon is marketplace OpenSea, which has seen its trading volumes reach $3.25 billion in December…
READ MORE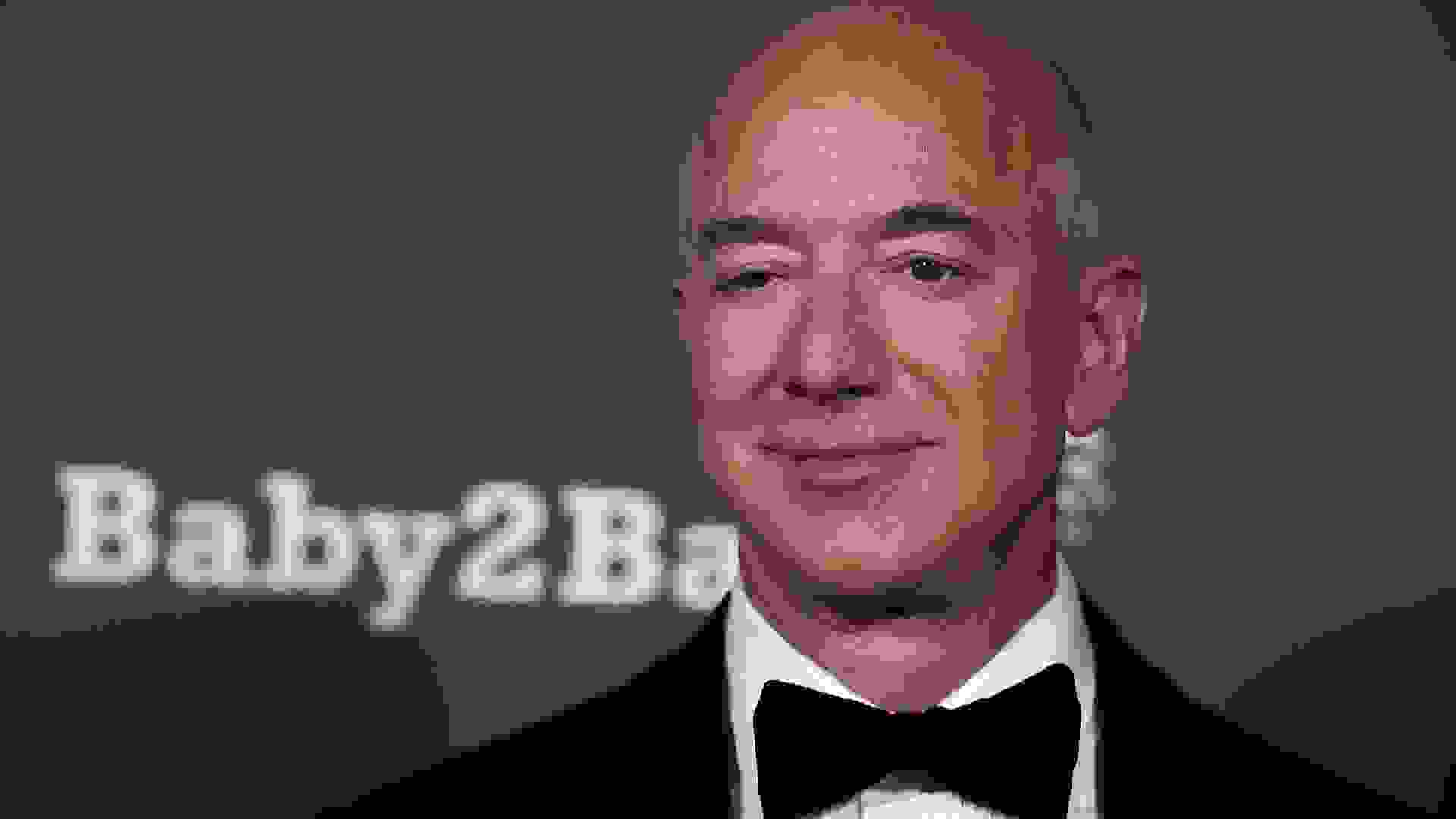 As Jeff Bezos turns 58 on Jan. 12, his real-time net worth is $191.3 billion, according to Forbes. Find Out: These 47 Billionaires Got Richer During The PandemicLearn More: The World's 10 Richest…
READ MORE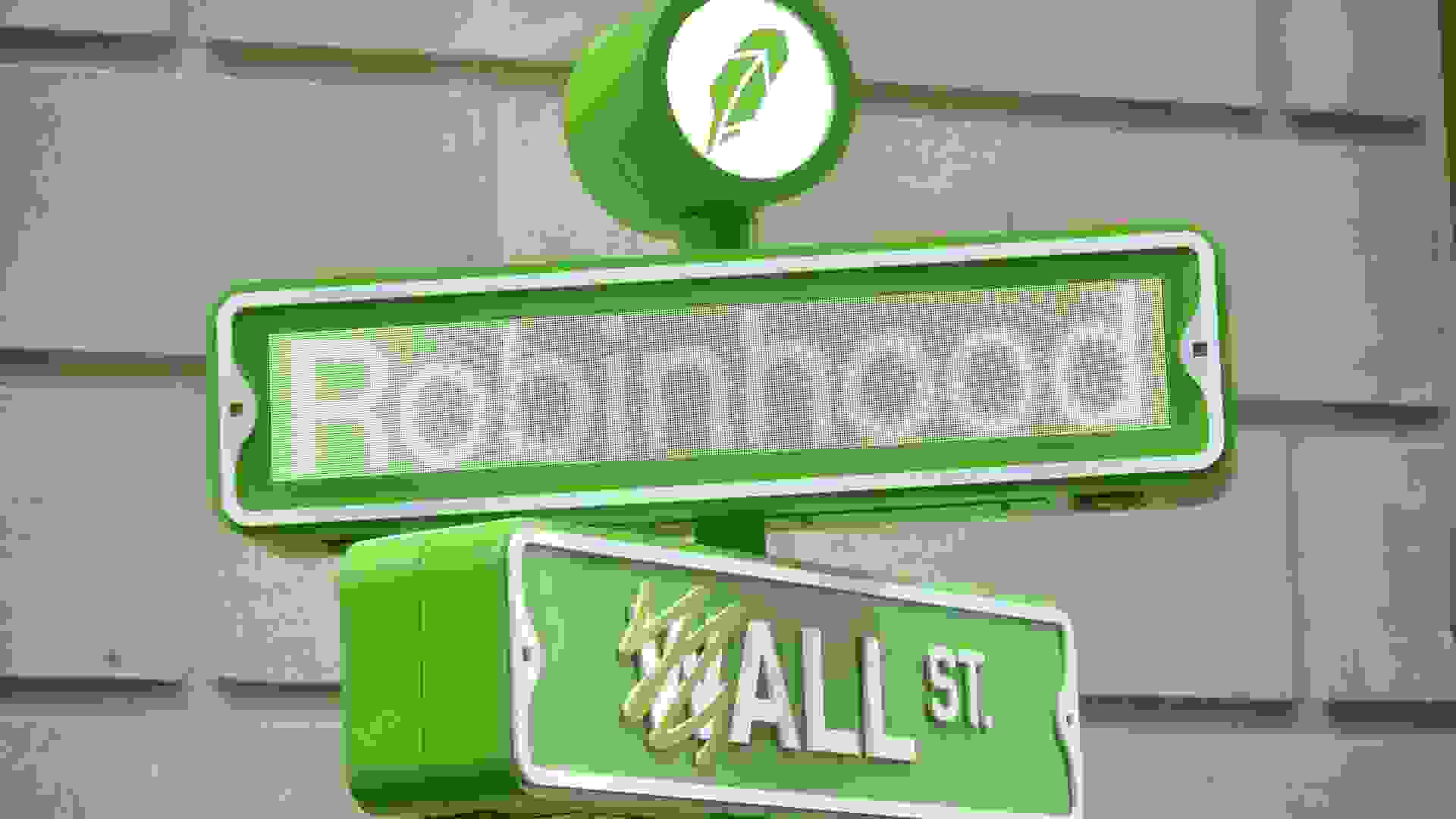 In what might represent the first in a long series of lawsuits, the Financial Industry Regulatory Authority (FINRA) ruled that Robinhood was liable for almost $30,000 in damages to a retail investor…
READ MORE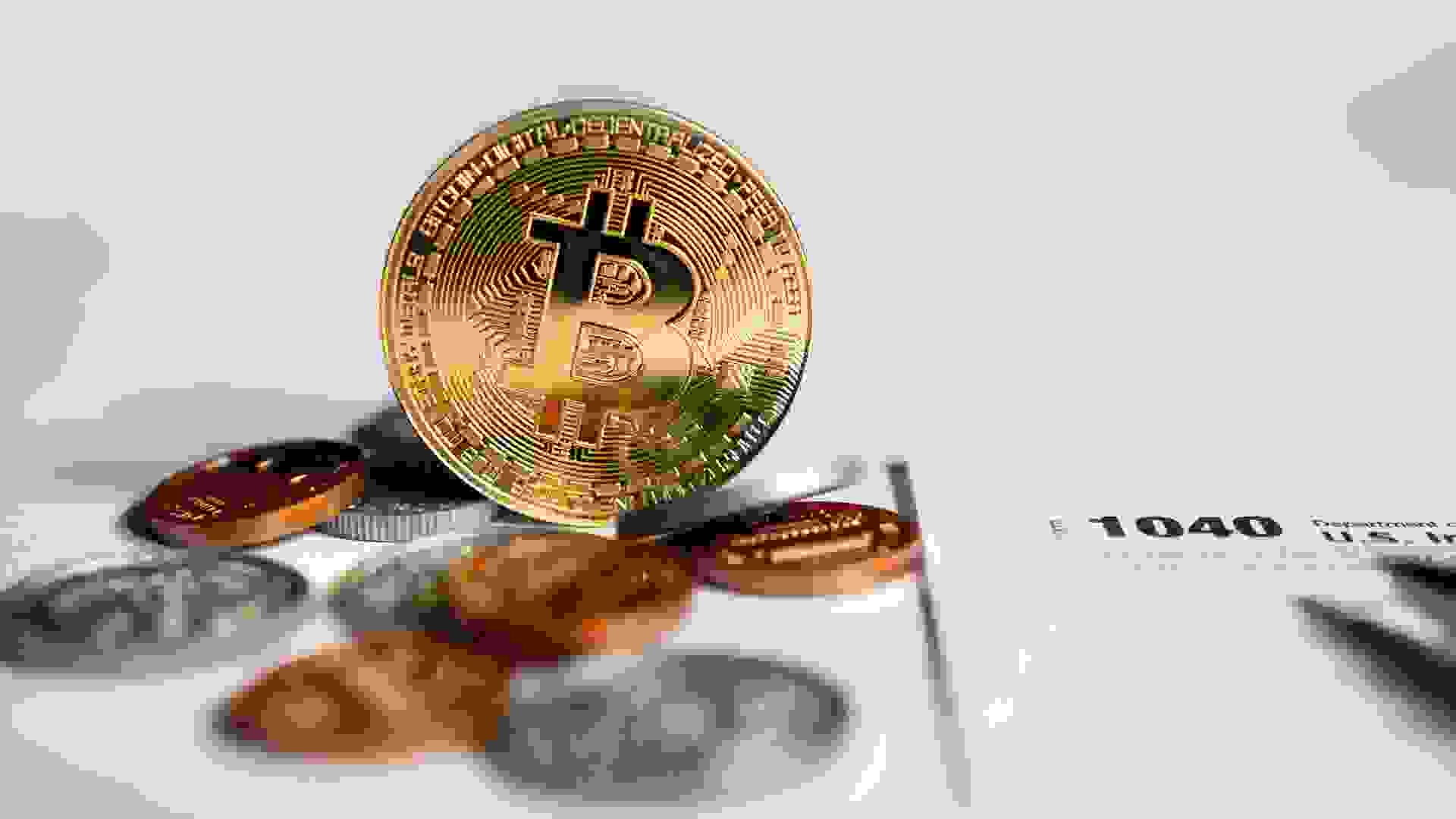 If you traded, bought or sold cryptocurrency or non-fungible tokens (NFTs) in 2021, now is the time to familiarize yourself with the tax rules ahead of the Jan. 24 start of this year's tax filing…
READ MORE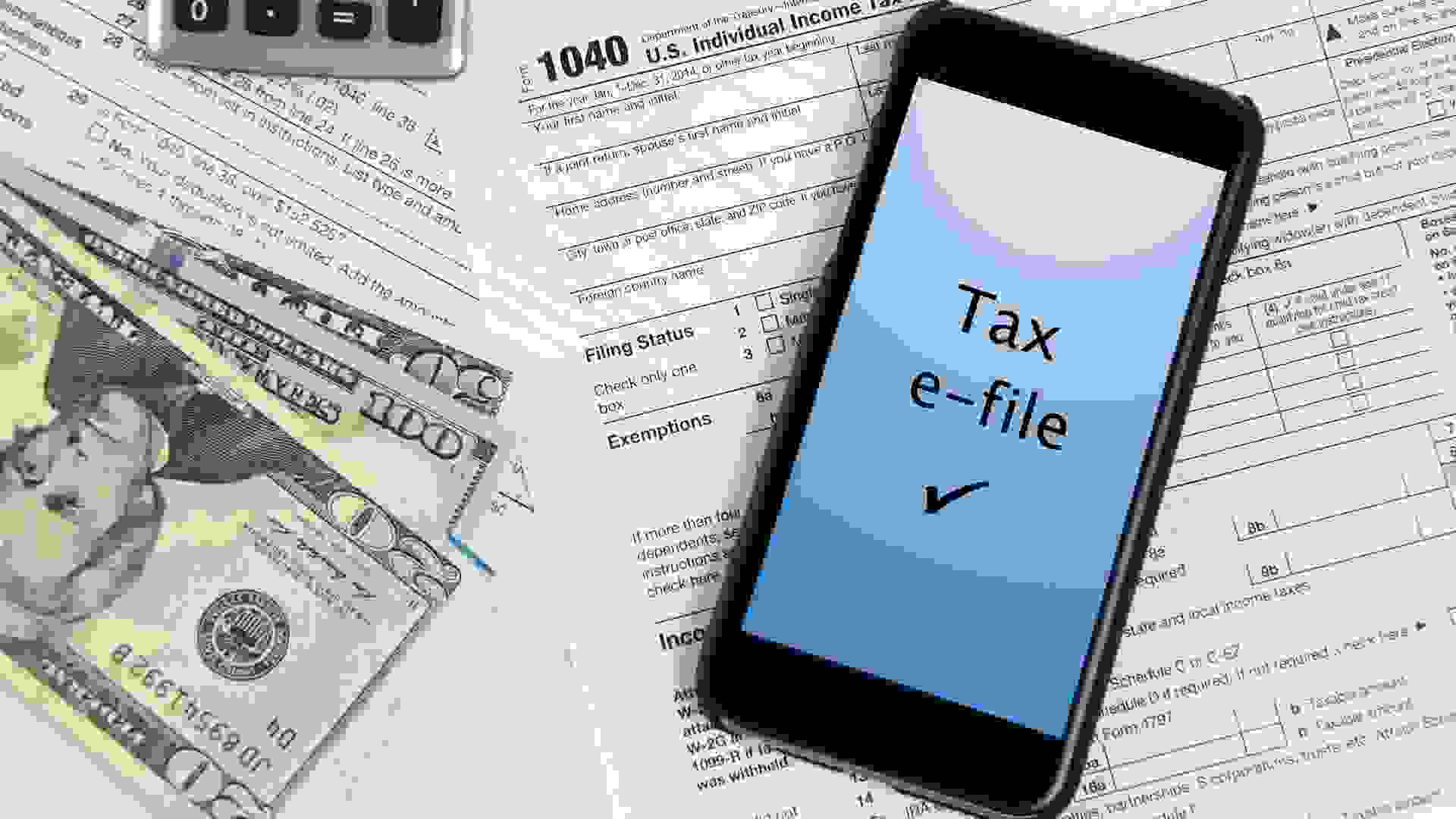 When you file your federal income tax return, you have two choices: take the standard deduction or itemize your deductions. According to the IRS, most taxpayers use the option that lowers their tax…
READ MORE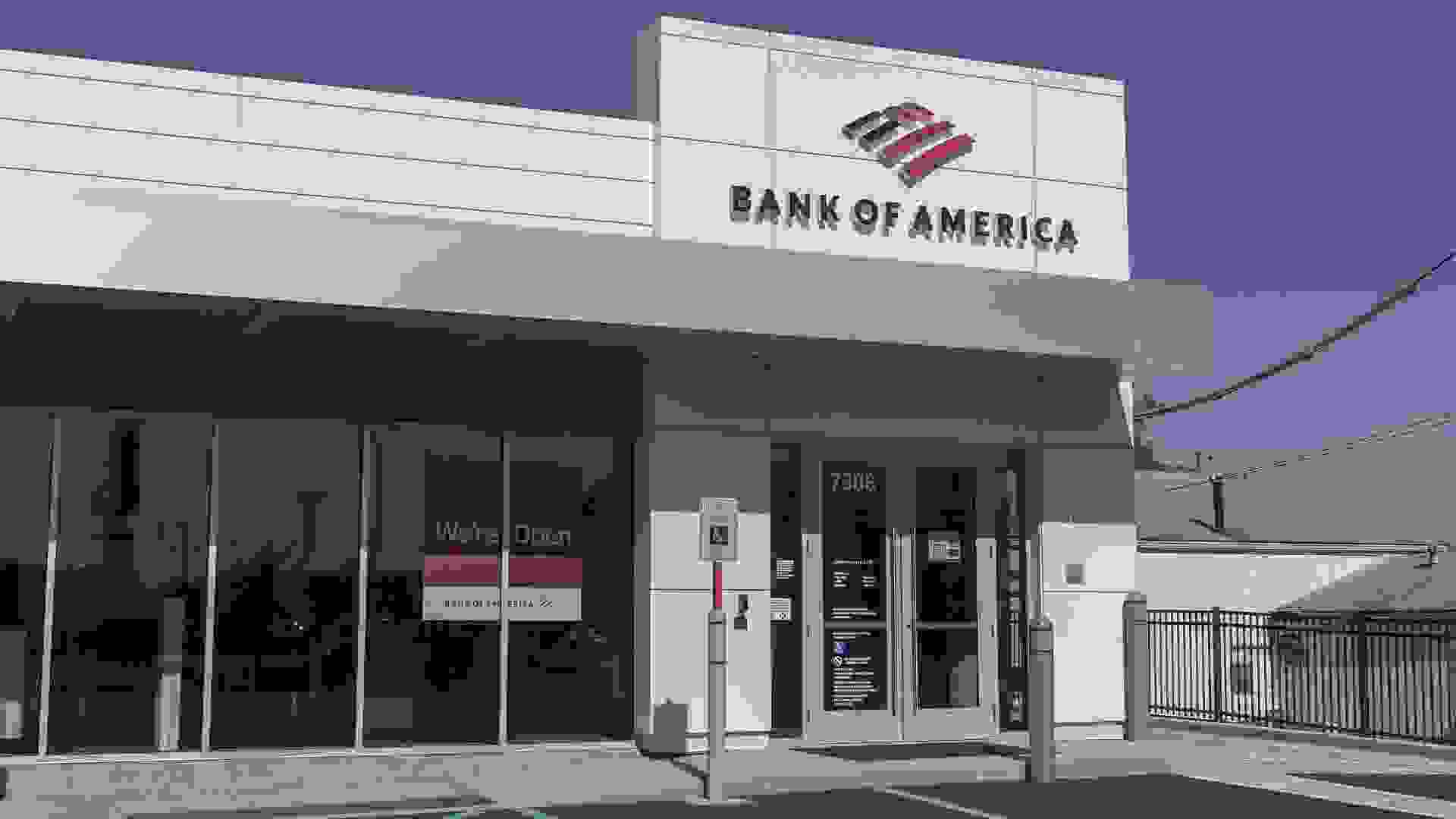 Bank of America is eliminating fees for insufficient funds and cutting overdraft fees from $35 to $10, the bank announced in a press release on Jan. 11. The bounced check fee is set to end next month…
READ MORE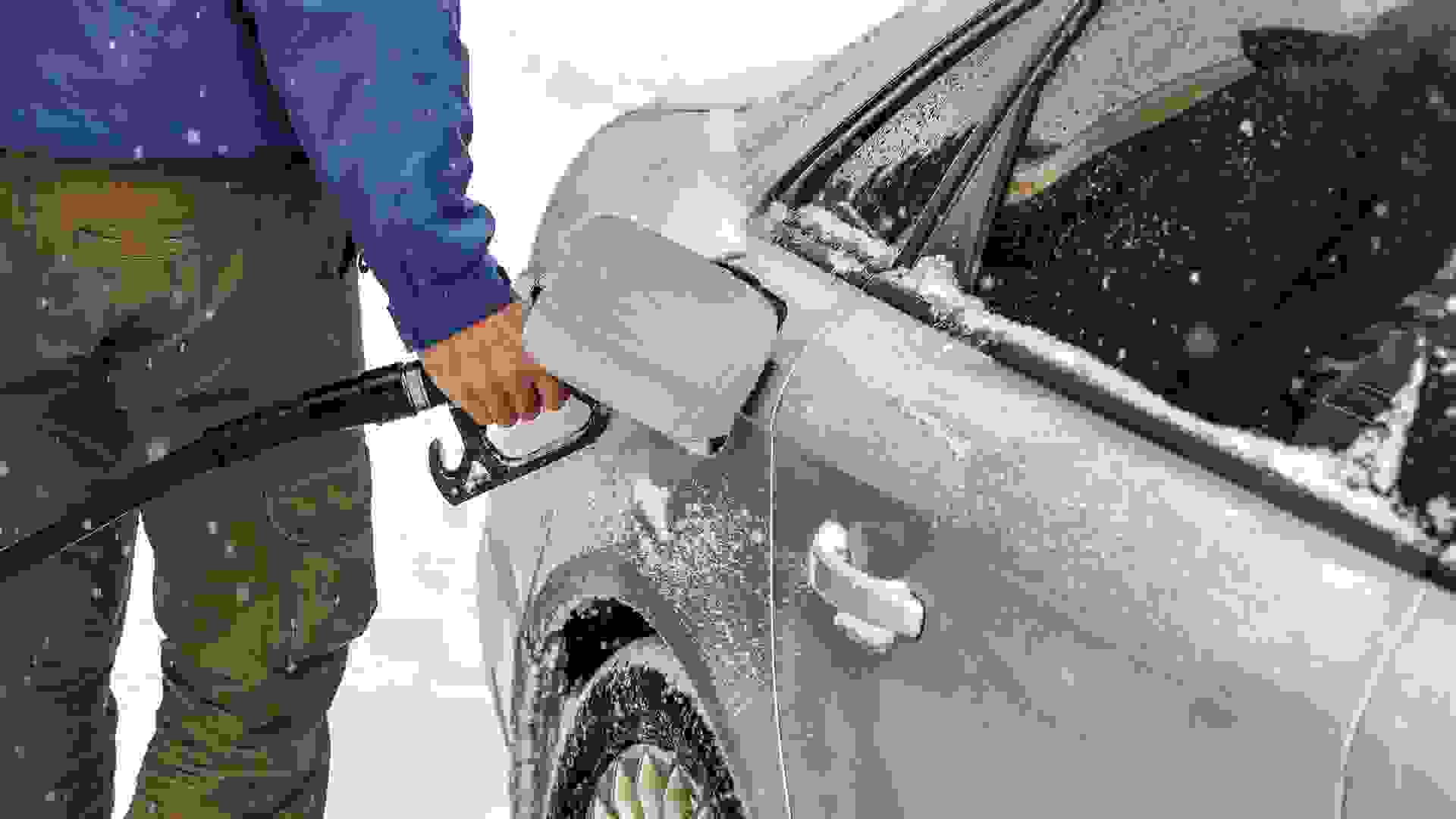 A spike in oil prices on Jan. 11 left Americans once again wondering how deep they will have to dig into their wallets to pay for gasoline and home heating, even though the price hike came less than…
READ MORE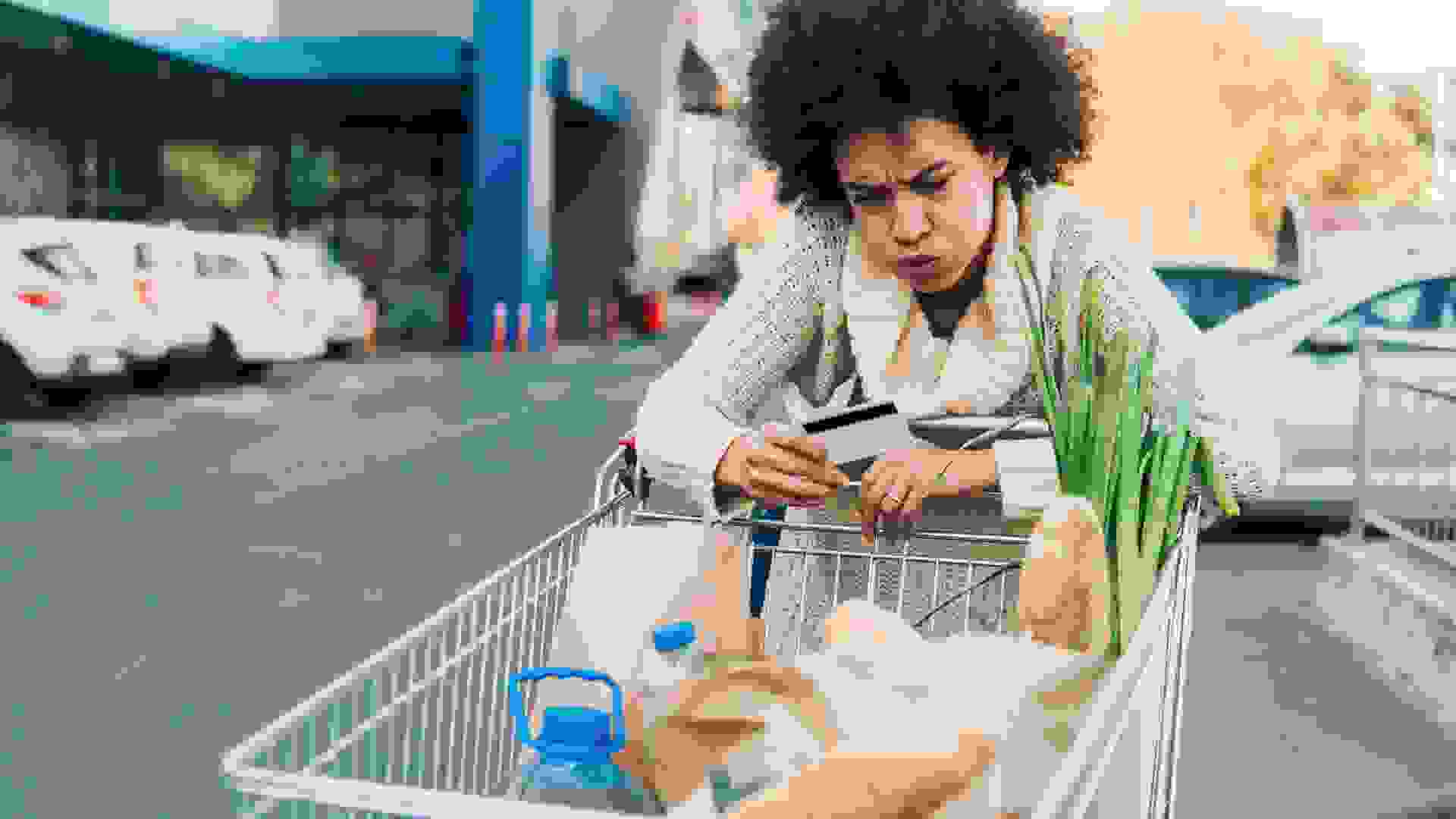 Inflation added another half of a percent to its unending upwards climb last month. The Consumer Price Index increased .5% in December on a seasonally adjusted basis, after rising .8% in November the…
READ MORE