Grant Cardone: These 3 Industries Will Make You the Richest as an Entrepreneur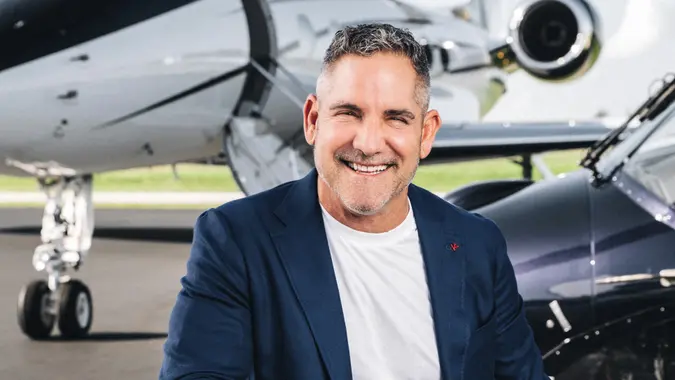 If you're looking to start your own business, your initial thought is likely to start something based on a personal passion or interest. However, Grant Cardone, serial entrepreneur and author of the upcoming book The Wealth Creation Formula, said this is not the best move.
"Don't look at what you're good at, or even what you're passionate about — look for where the flows are," he told GOBankingRates.
Cardone said that right now, there are three main industries where people — and their money — are flowing. If you want to gain wealth as an entrepreneur, consider starting a business based in one of these lucrative industries.
AI, Cryptocurrency and Healthcare Are the Top Industries for Aspiring Entrepreneurs
Cardone has zeroed in on these three industries as the best places for small business owners to put their money and efforts.
"Right now there are flows in AI, there's tremendous interest in crypto, there's phenomenal amounts of money and people moving toward healthcare, [specifically] alternative healthcare," Cardone said. "Those would be three industries that I would be heavily looking at today."
Buy an Existing Business Rather Than Starting Your Own
If you want to get into one of these fields, Cardone recommends buying an existing business rather than starting from the ground up.
Make Your Money Work Better for You
"I actually just bought a healthcare business — I wouldn't start one from scratch today," he said. "Find a business that is already existing, that already has some cash flow, that already has some customers."
There are currently more than 33 million small businesses in the U.S., and Cardone estimates that there are likely 6 to 8 million small business owners who are ready to sell.
"I would find those businesses and try to do a deal with the owner," he said. "It's about sliding over toward where the action is. In America, we think we have to start everything from zero, but Elon [Musk] didn't — Elon didn't start Tesla, he bought Tesla."
More From GOBankingRates