How Much Is Inheritance Tax? Find Out the Rates, Limits and Exemptions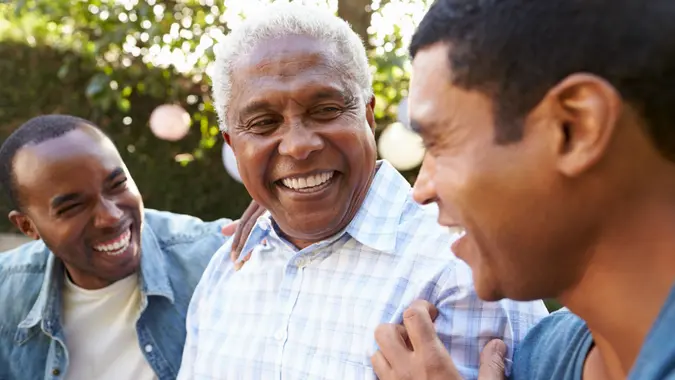 monkeybusinessimages / Getty Images/iStockphoto
When someone dies, states might impose an inheritance tax on money transferred from the decedent's estate to the heirs. Unlike estate taxes, which can be levied at the federal or state level and are paid by the decedent's estate, inheritance taxes are imposed at the state level and are paid by the heirs.
A Complete Guide: What Can I Write Off on My Taxes?
Each state defines its own inheritance tax rules, and most states offer an inheritance tax exemption for certain types of heirs and an inheritance tax limit that must be exceeded before taxes are imposed. Here's what you need to know about inheritance tax rules.

What States Have Inheritance Tax?
Before 2005, a federal credit for state death taxes allowed states to charge their own estate and inheritance taxes without fear of increasing the tax burden on individuals. When that exemption was repealed, most states eliminated their state death taxes.
For the 2020 tax year, there are only six states with inheritance tax:
Nebraska
Iowa
Kentucky
Pennsylvania
New Jersey
Maryland
Maryland is a special case, as it imposes both an estate tax and an inheritance tax. But the estate tax is a credit against the inheritance tax, so only the larger is actually imposed.
Read: What Is the Death Tax?
Inheritance Tax Exemption and Rates
Most states grant some type of exemption from inheritance taxes. For example, no state taxes inheritances left to spouses. Lineal heirs, such as children or parents of a decedent, are usually exempt, with the two exceptions being Nebraska and Pennsylvania. Here are the exemption rules and inheritance tax rates by state:
1. Nebraska
Surviving spouses: No inheritance tax
Siblings, parents, children and grandchildren: No taxes on amounts up to $40,000, then 1%
Others: Up to 18% on amounts above $10,000
2. New Jersey
Class A beneficiaries, including most lineal descendants: No inheritance tax
Class C beneficiaries, including siblings and civil union partners: No taxes on first $25,000, then 11% to 16%
Class E beneficiaries, including educational institutions and non-profits: No taxes
Class D beneficiaries, including all others: 15%on the first $700,000, then 16%
3. Maryland
Lineal descendants, including children, spouses, parents or grandparents: No inheritance tax
All others, including siblings: Flat 10%
Learn More: States With Inheritance Tax
4. Kentucky
Class A beneficiaries, including spouses, siblings, half-siblings and children: No inheritance tax
Class B beneficiaries, including aunts, uncles, great-grandchildren, children-in-law, nieces (including half-nieces) and nephews (including half nephews): $1,000 exemption; assets above the exemption level are taxed at rates ranging from 4% to 16%
Class C beneficiaries, which includes cousins and all others: $500 exemption; assets above the exemption level are taxed at rates of 6% to 15%
5. Pennsylvania
Surviving spouse, assets passing to a parent from a child 21 or younger: No inheritance tax
Direct descendants and lineal heirs: 4.5%
Siblings: 12%
Other heirs, except charitable organizations and those exempt from tax: 15%
6. Iowa
Lineal descendants and ascendants, including stepchildren and their lineal descendants: No inheritance tax
Siblings, son-in-law, daughter-in-law: 5% to 10%
All other individuals: 10% to 15%
For-profit organizations: 15%
Educational or nonprofit organizations organized in another state, including bequests for religious services above $500: 10%
Unknown heirs: 5%
Educational or nonprofit organizations, including bequests for religious services above $500: No inheritance tax
More From GOBankingRates