What Are Gift Tax Rates and When Do You Have To Pay?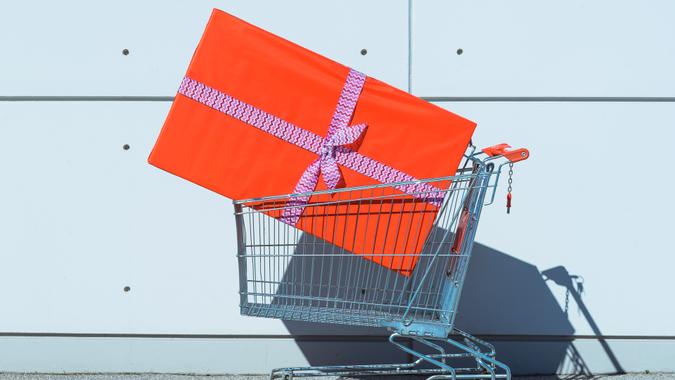 D-Keine / Unsplash
Were you aware that if you give away too much money to someone you might have to pay tax on that gift?
Don't Forget: The 6 Most Important Tax Deductions You Need To Claim
Most taxpayers are unfamiliar with the concept of the gift tax, which the government assesses on certain transfers of money or other assets from one person to another. The good news is that the gift tax doesn't snag many individuals. Even if you're a generous person — and even if the gifts might otherwise be taxable — there are a few ways to legally avoid paying the tax.
What Is the Gift Tax?
The IRS definition of a gift is "any transfer to an individual, either directly or indirectly, where full consideration (measured in money or money's worth) is not received in return." In other words, if you give money or property to someone else and don't get anything back in return — or if you are paid less than the value of what you transfer — you've made a gift.
Find Out: How To Know If You Can Really Write Off That Donation
Do I Have To Pay Gift Taxes?
If gift taxes are owed, the donor is the one responsible for paying them. Recipients are never required to pay a gift tax. Under certain special arrangements, however, recipients can agree to pay the gift tax liability. To avoid running afoul of tax laws, you might want to talk with a tax advisor if you're going down this path.
Learn: Everything You Need To Know About 2021 Tax Changes
Gift Tax Exceptions
Not all gifts are subject to gift tax. For tax year 2020, the annual gift tax exclusion — or the amount you can gift without owing gift tax — is $15,000. The annual gift tax exclusion is per recipient, not per donor, meaning you can gift $15,000 to as many people as you want and you'll still remain under the annual exclusion amount.
If you have a spouse, the two of you can give away $30,000 per year to any recipient. There are also exceptions to the gift tax — the following are not considered taxable gifts:
Tuition for other people
Medical expenses for other people
Gifts to your spouse
Gifts to political organizations
Gift Tax Rate
The gift tax rate starts at 18% and ramps up to a maximum of 40% for taxable gifts in excess of $1 million. The blended tax rate on taxable gifts of $1 million is 34.58%, meaning if you make taxable gifts of $1 million, you'll owe gift tax of $345,800. Gift amounts over $1 million are taxed at the 40% rate.
Related: How To Reduce Your Estate Tax
Lifetime Gift Tax
On top of the annual gift tax exclusion, the IRS grants a lifetime exclusion known as the unified credit. The unified credit is often used to shield descendants from estate tax, but it can also be used during a taxpayer's lifetime.
As of tax year 2020, the unified credit amount is $11,580,000. This means you can either protect an estate of up to this amount from estate tax after you die, or you can make up to $11,580,000 in taxable gifts during your life without having to pay gift tax.
More From GOBankingRates