IRS Says Free Tool Could Provide 'Overlooked' Tax Credits or Refunds for Non-Filers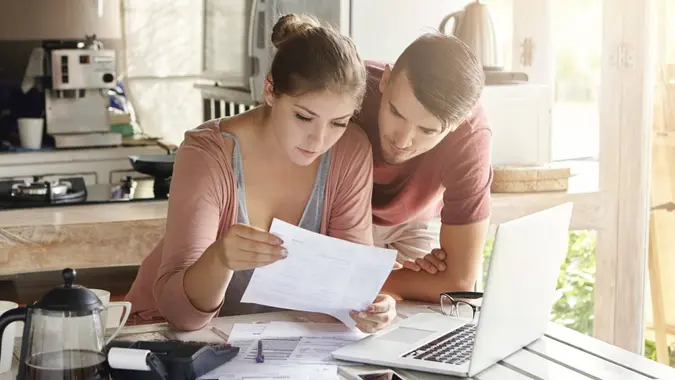 Tax Day is almost here, and the IRS is reminding taxpayers that they may be able to use the agency's free tool — the IRS Free File — to prepare their own federal tax return "to potentially receive overlooked tax credits or refunds."
The 2023 federal tax filing deadline for individuals is April 18, and the only way to get a refund is to file a tax return, the IRS said.
And while in general taxpayers with income less than $12,950 ($25,900 for married couples filing jointly) are not required to file a federal tax return — they might be missing out on a refund.
"Low-income individuals may mistakenly assume that since they owe no tax, they're not entitled to a refund. In fact, they may get money back if they file a tax return. For example, if an individual qualifies for the Earned Income Tax Credit (EITC) or if their employer withheld taxes from their paycheck, they may be owed a refund when they file their taxes," the IRS said in an April 13 announcement.
In turn, the IRS is urging them to take advantage of its free tool.
"We frequently see students, part-time workers and others with little income overlook filing a tax return and never realize they may be owed a refund," IRS Commissioner Danny Werfel said in an April 12 announcement.
Taxpayers who made $73,000 or less in 2022 can use the IRS's Free File program, located here, on the agency's website, to file their taxes electronically for free.
"The IRS Free File Program is a public-private partnership between the IRS and many tax preparation and filing software industry companies who provide their online tax preparation and filing for free," according to the IRS.
Take Our Poll: What Do You Plan To Use Your Tax Refund For?
In addition, as part of this effort, taxpayers whose income is greater than $73,000 can use Free File Fillable Forms, located here. This services provides free electronic forms taxpayers can fill out and file themselves also at no cost.
More From GOBankingRates