19 Things To Know About the New Tax Deadline
Here's what the new July 15 deadline means for you.
Pra-chid / Getty Images/iStockphoto
In response to the coronavirus pandemic, the Internal Revenue Service has extended the deadline to file and pay any taxes owed from the original date of April 15 to July 15.
If you're planning on taking advantage of the new deadline, here's everything you need to know.
Last updated: May 4, 2020
1/19
Geber86 / iStock.com
Individual Filers Still Can Request an Additional Extension
Individual filers who won't be able to file by the new extended deadline are still eligible to request an extension. To request an extension to October 15, you will need to fill out Form 4868. You can file the form through your tax professional, tax software or using Free File on IRS.gov.
2/19
Jacob Ammentorp Lund / Getty Images/iStockphoto
You Do Not Need To Request an Extension for the July 15 Deadline
The 2019 tax deadline has been automatically extended until July 15 for all individuals, trusts and corporations. The new deadline is automatic — you do not need to file any additional forms or call the IRS to qualify.
3/19
AleksandarNakic / Getty Images
The July 15 Deadline Only Applies To Federal Income Taxes
The new deadline is for federal income taxes — it does not apply to income taxes you may owe your state. State deadlines vary, so be sure to check with your state's tax agency to find the correct deadline.
4/19
Space_Cat / Getty Images/iStockphoto
The New Deadline Gives You 3 Extra Months To Make Use of Any Money That You Owe
If you owe the IRS money, you now have extra time to use that money as you see fit.
"The additional three months would provide the time to invest or use that money for other needs," said Marc Wieder, co-leader of the real estate group at the accounting firm Anchin, Block & Anchin. "However, be sure that before July 15, you have the money that you might owe."
5/19
torwai / Getty Images/iStockphoto
It Could Be Especially Helpful for Those Who Have Experienced Job Loss
The extension to pay any taxes owed could especially benefit those who lost their jobs or have seen a reduction in pay due to the coronavirus pandemic.
"Delaying filing and paying your taxes by 90 days could be a big help for many people's monthly cash flow, especially if you were laid off or are having financial issues," said Miguel Horvath, CFP, MSF, an Ameriprise private wealth advisor based in Miami.
6/19
PredragImages / Getty Images/iStockphoto
7/19
RichVintage / Getty Images/iStockphoto
It's Still in Your Best Interest To File Your Tax Return Early If You Can
"There is no reason to delay the preparation of your tax return," said Gary DuBoff, a principal in the tax and accounting department at MBAF. "If you are due a refund, the sooner you file the better. If you owe money, you can file now and pay your tax bill on July 15 without interest, penalty or addition to tax, failure to file a return, or failure to make any payment postponed by the notice. If anything, this is a great time to get focused and gather up your information and send it along to your preparer."
8/19
FG Trade / Getty Images
Tax Refunds Should Still Be Received Within 90 Days of Filing
The earlier you file, the earlier you will receive your refund — but the timeframe for receiving that refund will likely remain the same.
"The IRS usually will issue refunds within 90 days of receiving a tax return," Wieder said. "Assuming this doesn't change by filing earlier than July, you would get your refund earlier."
9/19
svetikd / Getty Images
If Your Family or Income Circumstances Have Changed, Waiting To File Could Mean a Smaller Stimulus Check Than You Are Owed
The CARES Act stimulus check that the U.S. Treasury is sending to all qualifying taxpayers is based upon your 2019 individual income tax filings. If you have not filed a tax return for 2019, the payment will be based upon your 2018 tax return.
"In most cases that amount will probably be the same, since your income, filing status and household probably did not change," DuBoff said. "However, if your income is dramatically different, your filing status has changed or you have had a child in 2019, the payment could be more or less than what was reflected based on 2018 [tax return]. If you have not received your check yet, it's not too late to get your 2019 tax return filed and receive your proper stimulus payment."
However, if you already received your stimulus check based on your 2018 tax return and you end up being owed a different amount, you will get the difference in the amount owed next year.
"In the event the ultimate payment differs, there will be a reconciliation in the form of a credit when you file your 2020 tax return," DuBoff said.
10/19
Likoper / Getty Images/iStockphoto
The Extension Includes Your Estimated Tax Payments for the First and Second Quarters of 2020
"The extension is not just an extension to file, but rather an extension to pay," DuBoff said. "Most important is that the payment extension also incorporates the 2020 first and second quarter estimated tax payments that are due on April 15 and June 15, respectively. Failure to make these payments before July 15 will not result in any interest or penalty."
11/19
mediaphotos / Getty Images/iStockphoto
In Addition to the Income Tax Deadlines, Other Form and Tax Payment Deadlines Have Been Extended
According to Bill Smith, managing director for CBIZ MHM's National Tax Office, the July 15 deadline now applies to a number of forms.
"For example, international forms like Form 5471 and 3520 — which are information returns, not income tax returns — were potentially not extended. IRS guidance makes clear they are," he said. "Deferred like-kind exchanges have to be completed within 180 days of selling the exchange property. With coronavirus shutting down all real estate activities, people who were doing these deferred like-kind exchanges did not know if the 180 days was going to be extended, as it is not a tax return. Likewise, investing capital gains in a Qualified Opportunity Zone fund or investment has to happen within 180 days of selling the capital gains asset. Thankfully, the IRS extended both of these deadlines to July 15, along with a host of others."
The new deadline also applies to estate and gift tax returns.
12/19
AleksandarNakic / Getty Images
But Some Form and Tax Filing Deadlines Have Not Been Extended
The July 15 deadline does not apply to excise taxes and information returns — such as 1099 forms — and some payroll taxes, The Wall Street Journal reported.
13/19
kate_sept2004 / Getty Images/iStockphoto
The IRA Contribution Deadline Has Been Extended
The IRS also extended the deadline to contribute to a traditional IRA, Roth IRA, health savings account and Archer MSA to July 15.
"That gives you an additional 90 days to come up with the money to contribute to your IRA for 2019," Horvath said. "Not only will that help you save on taxes, but it will also help you for your retirement, and that's a win/win."
14/19
Pekic / Getty Images/iStockphoto
Audits Will Also Be Delayed
If you fear you might be audited, you have an extra three months to get your paperwork in order. The Wall Street Journal reported that the IRS generally won't start new audits and will suspend in-person meetings with taxpayers under investigation through July 15.
15/19
EXTREME-PHOTOGRAPHER / Getty Images/iStockphoto
Other Enforcement Actions Have Also Been Suspended
The IRS implemented a "People First Initiative" in late March to provide relief from compliance actions. Changes include suspending payments due on installment agreements from April 1 through July 15 and suspending seizure of properties via liens and levies over the same time period.
16/19
Enes Evren / Getty Images
The Extension Applies To Early Withdrawal Penalties
If you took an early withdrawal from a retirement account in 2019, you now have until July 15 to pay any penalty fees.
17/19
GrapeImages / Getty Images
You Have Until July 15 To File For Unclaimed Tax Refunds From 2016 and Later
Americans who failed to file income tax returns in previous years might be missing out on unclaimed tax refunds. Taxpayers typically have a three-year window of opportunity to claim a tax refund. For 2016 tax returns, the window now closes on July 15 of this year.
18/19
Natashilo / iStock.com
You Shouldn't Miss the July 15 Deadline
While it's fine to take advantage of the extra 90 days, DuBoff doesn't recommend filing any later than July 15.
"If you have the ability to complete filing before July 15, you will be in a better position," he said. "Tax preparers are typically held hostage to filing deadlines, and this added three months will allow them more time to get your taxes completed before the July 15 extension deadline. Once you get past July 15, there will be a lot of pressure on accountants and tax preparers to get the job done, which puts pressure on them to perform in a much shorter and compressed time frame than normal."
If You Miss the New Deadline and Don't File For an Extension, You Will Be Hit With Penalties
"We urge clients to file their tax returns on time — July 15 for individuals, or October 15 with a tax extension," said Mike Savage, CEO of 1-800Accountant. "Failure to file penalties are quite significant."
Even if you can't pay all that you owe by the respective deadlines, you should still file on time.
"There are repayment options available, such as installment agreements," Savage said.
More From GOBankingRates
About the Author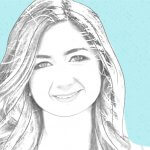 Gabrielle joined GOBankingRates in 2017 and brings with her a decade of experience in the journalism industry. Before joining the team, she was a staff writer-reporter for People Magazine and People.com. Her work has also appeared on E! Online, Us Weekly, Patch, Sweety High and Discover Los Angeles, and she has been featured on "Good Morning America" as a celebrity news expert.