The Best Thing I Ever Did With My Tax Refund

10 min Read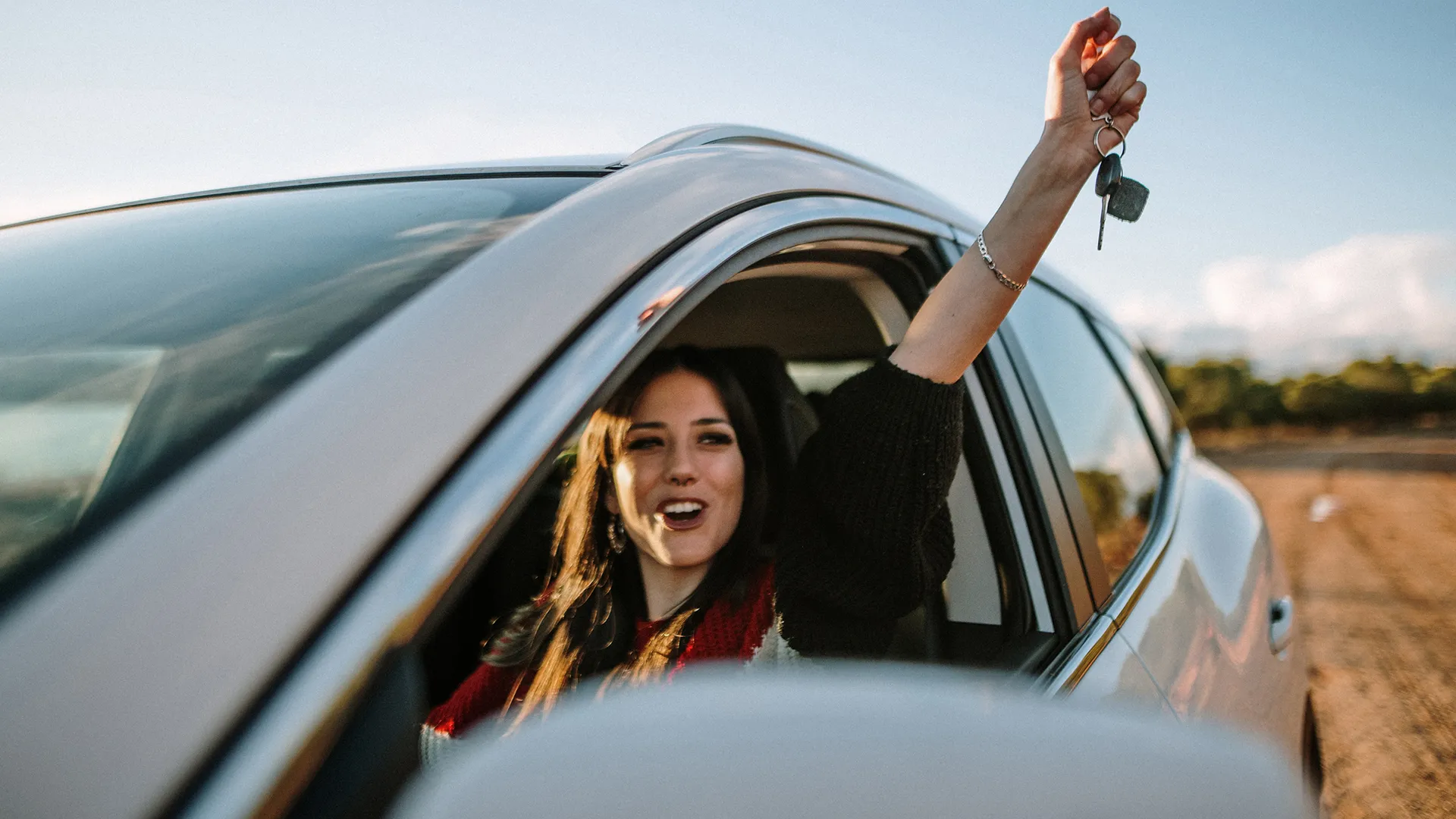 1. Invested In My Business
Emma Johnson is the founder of Wealthy Single Mommy, where she writes about money management as a single mother and professional.
Johnson tries to make sure she gets a small tax refund, "because I'm careful not to give the Fed an interest-free loan — and you should be, too." When she got a modest refund one year, she used the money to fund an upgrade for her business. "I put the $1,200 towards my website redesign, which is an investment in my business," Johnson said.
Investing her refund into growing her business will give Johnson an important boost to her earnings potential — meaning a great return on investment.
Read: 10 Most Popular Things to Do With Your Tax Refund — and How to Do It Smarter
2. Bought a Jeep Wrangler With Cash
A tax refund can also be a great opportunity to dodge debt when making a big purchase. For Grayson Bell of Debt RoundUp, the best thing he ever bought with his tax refund was a Jeep Wrangler, paid for in cash.
"I've always been a fan of Jeeps and when I sold my business, I wanted to get a Jeep," Bell said. "Unfortunately, I didn't have enough money at the time. I waited until tax refund season as I was expecting a good amount back.
"After the refund came, I went to a used dealer lot, which had a yellow Jeep Wrangler I had been eyeing. I was able to talk them down a few thousand dollars and it was mine. It was the first vehicle I paid cash for and that felt good. I sold it a year later for a nice profit and bought another one after a unique opportunity arose."
Must-Read: Biggest Do's and Don'ts When Buying a Car
3. Maxed Out My Roth IRA
A tax refund can also be a great time to catch up or even get ahead on saving for retirement, said J. Money of Budgets Are Sexy.
"The best thing I ever bought with my tax refund is a maxed-out Roth IRA account," he said. "That bad boy is going to bring me financial freedom one day — what's better than that?"
Read More: 39 Ways To Save for Your Emergency Fund
4. Treated It Like a Paycheck
While some taxpayers might see a refund as extraordinary windfall, Stefanie O'Connell of The Broke and Beautiful Life said it helps her "to treat my tax refund like any other paycheck. That means dividing it up and contributing some to short-term savings, some to retirement, some to expenses and some to play."
Additionally, O'Connell said viewing it like a bonus helps her get her closer to her goals. "My tax refund is like a little bonus credit, almost like leap year," she said. "I say it buys me time because I have to spend time making money. I know I worked for it, of course, but when it all banks up like that and I get the surplus back in one chunk, it's like a little bonus day."
5. Purchased a Kindle
William from Doctor of Credit shares the view that a smaller refund is the smarter move. A smaller refund means you've gotten bigger paychecks throughout the year.
But William still got a large enough tax refund to buy something he still uses. "By far the best purchase I've made with my tax refunds was a Kindle," he said. "I travel excessively for work and I love to read. Unfortunately, carrying multiple books isn't really an option, especially when I'm trying to avoid checking luggage.
"Having a Kindle has been an absolute lifesaver in this regard. I can read as much as I want in my travel downtime … without having to worry about when my book will run out. I can also easily send myself work PDFs that I can read on flights, which leaves me more time for exploring new cities."
6. Funded the Trip of a Lifetime
Money can't buy happiness, but it can help you build priceless memories. Pauline from Reach Financial Independence used a sizable refund to help pay for a long trip overseas.
"The year I graduated college, I had saved up all year to fund a 12-month round-the-world trip right after graduation," Pauline said. "The tax refund came at a perfect time, a week or so before I left home to see the world. I used it for extra splurges such as diving or visiting expensive but amazing sites."
7. Paid Off a Student Loan
Andrew Josuweit, CEO of Student Loan Hero, put his tax refund toward debt, saving himself money on interest down the road.
"In 2014, I received a tax refund of $2,356," Josuweit said. True to the name of his company, he put that money where he knew it would matter. "Along with my typical monthly payment and some additional savings, I was able to pay off one of my smaller student loans."
8. Made an Extra Mortgage Payment
David Bakke of Money Crashers is another personal finance expert who used his tax refund to chip away at debt:
"The best thing that I ever 'bought' with my tax refund is making an extra payment on my mortgage," Bakke said. "I started doing this several years ago and continue to do so to this day."
These extra mortgage payments have helped Bakke chip away at the principal of his mortgage loan, which he said "allows me to pay my loan off in a shorter period of time, and I'm saving a bundle on the interest payments."
9. Bought a Mountain Bike
"The best thing I ever bought with my tax refund was a Trek mountain bike," said Jon Dulin, founder of Money Smart Guides. "It was a holdover from the prior season, so I got a deal on it. That was about five years ago and I still ride it a few times a week, as long as there isn't snow on the ground."
This one-time purchase helped Dulin avoid ongoing costs that can quickly pile up, like a gym membership, while still having fun and enjoying a passion of his. "It was a great buy because it helps to keep me healthy and spend some quality time with my friends," Dulin said.
10. Paid Cash for a 1996 Saturn SL
"The best thing I've purchased with my tax refund was our green 1996 Saturn SL," said Jacob, who founded the website Cash Cow Couple with his wife Vanessa. The couple jokingly refers to the car, which only cost $1,700 and was paid in cash, as "The Green Machine," due to its verdant hue and continued reliability.
The reason this car was a great purchase for the couple is because it provides them with a reliable means of transportation at a low cost, allowing them to put their money toward other important goals.
"After graduating from college, we decided to take a different path than most," Jacob said. "Instead of buying new cars with our new jobs, we sold our previously-owned cars to pay off student loan debt. We then decided to share this old Saturn to save on automobile expenses."
11. Took a Last-Minute Trip to Las Vegas
A decent-sized tax refund can make room in your tight budget for a fun and memorable experience. Such expenses can replenish your financial discipline and help you avoid feeling deprived as you strive toward financial goals like saving for retirement or paying off debt.
On this, Nelson Smith of Financial Uproar shared his experience:
"Although I do try hard to not get a tax refund — because the last thing I want to do is give the government an interest-free loan — I found myself with a hefty tax refund last year due to bad planning on my part," Smith said. "Much fist shaking occurred. So I made the best of it and decided to take a quick trip down to Vegas. The weather was great, and I scored a terrific deal on a hotel room. Take that, Uncle Sam."
12. Paid Off Debt and Saved for Retirement
A good rule of thumb John of Frugal Rules has followed is to apply the tax refund to the most urgent financial needs each year, from paying off debt to saving for retirement or a family vacation.
"I've always been fairly boring with any tax refund we've received as a family," John said. "When we were paying off debt, any funds we received were just applied towards the debt or put into savings. We've been debt free for a number of years though so if we receive any sort of tax refund we usually put the majority of it towards retirement savings with a little bit of it being put towards our vacation fund."
13. Funded Christmas Festivities
Brian Fourman of personal finance blog Luke1428 sets aside some of his tax refund each year to help cover Christmas gifts. But last year, this fund led to a surprise trip with his family.
"Last September, my wife and I gave our kids a choice — either have Christmas as usual with each of them receiving gifts or go on a trip," Fourman said. "To our surprise, they chose to skip the individual presents and go on the trip."
Fourman and his family headed to South Florida on a trip that included stops to the Everglades, Key West and Miami. He said the trip led to one of his favorite memories: holding a giant python at a Miami zoo.
"My kids are still talking about our experiences," Fourman said. "Using our tax refund to fund that trip and build those memories was the best thing we could have done."
Read: 529s, Stocks and 18 Other Smart Things To Do With Your Tax Refund
14. Paid Down $80,000 in Debt in Three Years
"The best thing my wife and I have ever bought with our tax refunds was actually a reduction in our debt," said Lance of Money Manifesto. "We used our tax refunds at the time to get us closer to paying off over $80,000 of my wife's student loan debt, which we completed paying off in just under three years from her graduation."
Paying their debt off in just three years likely saved Lance and his wife thousands of dollars in interest, a great return on investment for their tax refunds.
15. Enjoyed a Concert
AJ Smith of SmartAsset said the best thing she ever bought with her tax refund was a pair of concert tickets:
"My husband, my best friend and I took a road trip to see our favorite musicians in concert," Smith said. "It was an unforgettable weekend."
More From GOBankingRates
About the Author