5 Ways to Boost Your Home's Value for Under $1,000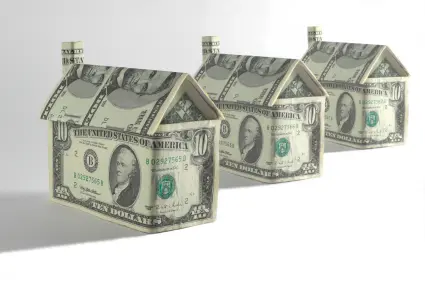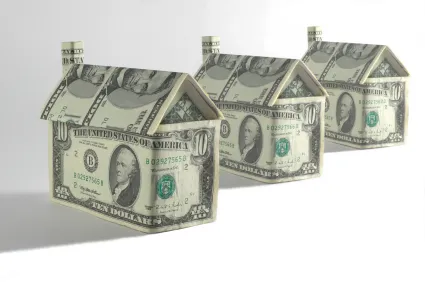 Before you blow your tax refund on a night out on the town, consider using it to boost the value of your home. Whether you're interested in selling or just want to reinvigorate your living quarters, it doesn't take a refinance to spruce up.
The average tax refund so far this year is $3,034, but it won't take all that to add a little value to your home. There are quick, cheap solutions that will liven up your space.
Here are 5 things you can do to boost your homes market price for less than $1,000:
1. Less than $100: Painting
You'd be surprised by what a fresh coat of paint will do to a room. On average, a gallon of paint will only run you about $25, but the aesthetic impact it will have can be immeasurable.
2. $200: Replace Your Faucet and Cabinetry Fixtures
The kitchen tends to be the focal point for most families, so virtually any upgrade you make here is going to ramp up your home's value. Swapping out your fixtures for a matching set is a cheap way to revive your kitchen and creative faucets can be eye-catching additions.
Related: How to Start a Retirement Savings Account With Your Tax Refund
3. $300: Replace Your Lighting
Replace the lighting in dark spaces like the kitchen or bathroom and watch how much life is restored. Adding modern and efficient light fixtures won't just open up the space, but can save money on your utility bill as well.
4. $400 Re-tile Your Bathroom
Laminate floors in the bathroom quickly become discolored; replacing them with tile can be a relatively cheap way to really add value. Tile in the shower and tub can also be replaced with simple, one-piece units that you can customize to create a matching theme.
5. $700: Yard Landscaping
Curb appeal isn't just a real estate colloquialism; it's a huge, value-laden addition. Doing something as simple as cleaning up the yard and planting a few trees can completely change your home's look. A well-manicured lawn can add as much as 10 percent to your home's total worth!