Here's the No. 1 Thing Americans Do With Their Tax Refund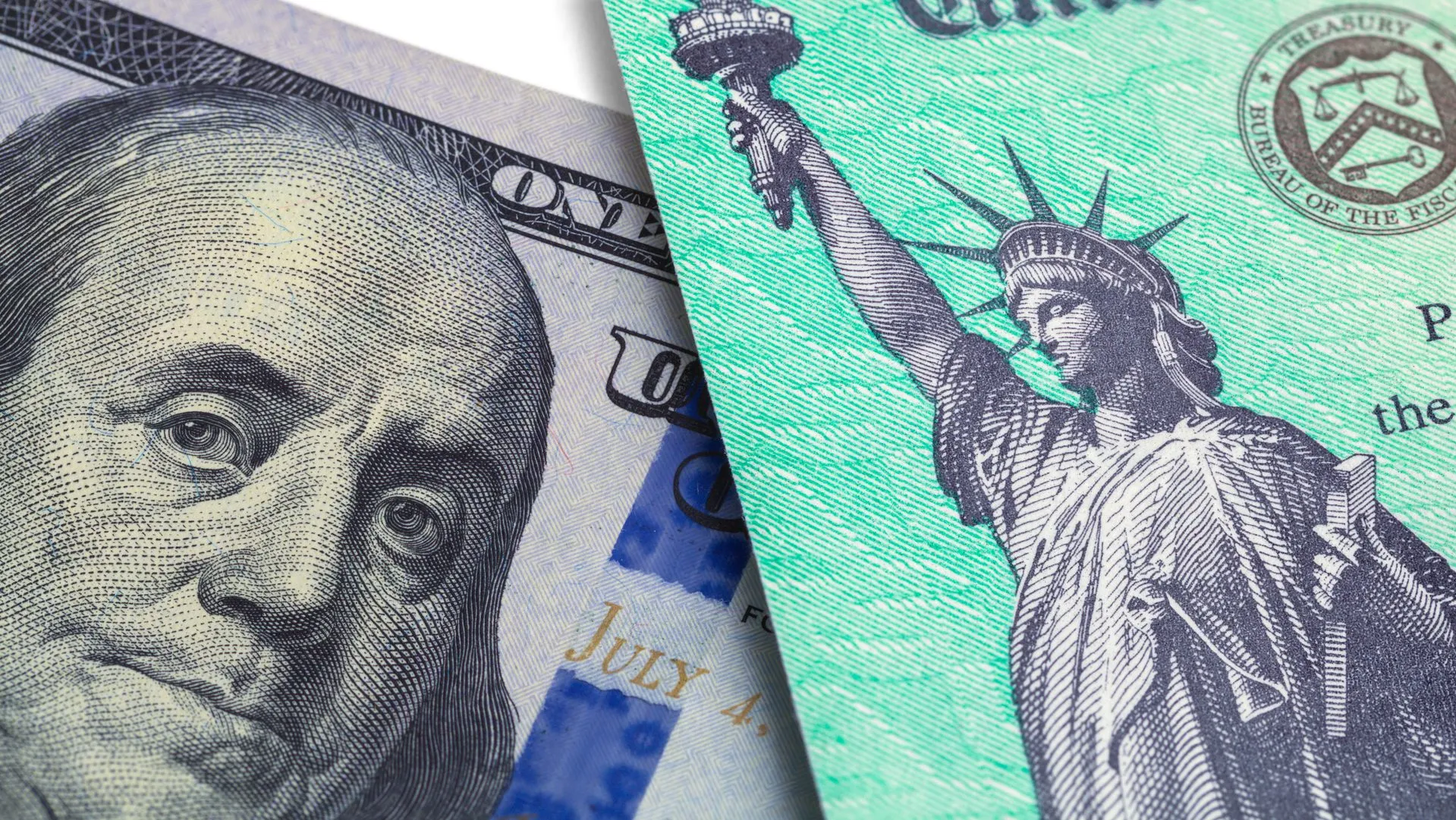 It's safe to say that most Americans don't look forward to tax season. But the refund that a majority of taxpayers get can make the tedious process of tax filing worth the effort. Of course, that raises the question of what to do with your tax refund.
Not sure yet? With the filing deadline being April 18, you still have some time to figure it out — but if you need inspiration, here's how the majority of Americans plan to use their tax refund in 2023.
Most Americans Will Be Saving Their Refund
According to a 2023 survey conducted by GOBankingRates, most Americans plan to use their tax refund in a practical manner: saving it. Over 25% of respondents said that they plan to put their refund toward savings.
Paying Bills Was the Next Most-Popular Choice
Over one-fifth of respondents — 21.16% — said they planned to use their tax refund to pay household bills. The next-most popular option – 19.66% – was to pay off debt.
Few Americans Will Be Spending Their Refunds on Unnecessary Expenses
According to the GOBankingRates survey, only 3.59% of Americans said they planned to spend their refund on a vacation. About 6% said they would spend it on a major purchase to "treat themselves", 7.58% said they would invest it and less than 1% said they would donate it.
When Do Americans Expect To File Their Taxes?
Most taxpayers don't plan on waiting until the last minute to file a tax return. The survey found that 67.37% of respondents expected to file a return well before April 18 and another 18.76% planned to file sometime in the week of the deadline. Only 6.99% are looking to ask for an extension.
More Tax Filers Are Expecting a Smaller Refund
2023's tax season won't be like the last few years. Expanded tax credits, such as Child Tax Credits and Charitable Contributions, will revert to their rates prior to the COVID-19 pandemic. Plus, 2022 was the first year in awhile without economic stimulus checks in the mix.
According to the survey data, 35.13% of respondents expect their tax refund for this year to be "about the same" as last year, and 27.64% are expecting more in their refund checks. However, the biggest majority of respondents — 37.23% — expect to receive less than the amount they got in 2022.
The Average Tax Refund Is Down but the Number of Filers Is Up
According to the IRS, the average tax return in 2022 was $2,201, but is now dropping by about 11% to $1,963.
So far the IRS has already received 13.5% more tax returns — 18.95 million so far, with about 16.8 million processed for the 2023 tax season. That's a 29% increase from when the IRS recorded 12.9 million processed returns within this same time period in 2022.
The Best Ways To Use Your Tax Refund
If you are wondering, "What should I do with my tax refund?" — you have plenty of options. But first, don't think of your tax refund as free money. It's money that you could have gotten in each paycheck, but instead, you let the government hold onto it for you throughout the year. So make the most of your money when you get it back.
Here are some smart ways you can use your tax refund to improve your financial situation.
1. Pay Off Debt
Join the nearly one-quarter of Americans who planned to use their refund to tackle debt and consider using the cash you get to help pay off what you owe. Focus on first paying off high-interest debt — such as credit card debt — to reduce the total amount that you pay.
2. Create an Emergency Fund
GOBankingRates' 2021 savings survey found that 40% of Americans have less than $300 in savings. That likely means they don't have enough cash to cover emergencies. Stashing your refund in a savings account can be an effective way to build an emergency fund so you don't have to rely on credit to cover unexpected expenses. This could be an especially smart move this year, given the volatility of the job market.
3. Invest In Yourself
You might be able to break the cycle of living paycheck to paycheck by climbing the career ladder and making more money. Consider using your refund to hire a career coach, take courses online to improve your skills, attend conferences, join networking groups or even launch your own business.
How To Track Your Tax Refund
So, the taxes are filed, they're snug in the IRS' hands; how do you then track your refund as it heads your way? E-filers will be able to track their returns and subsequent refunds using the IRS' "Where's My Refund?" tool beginning 24 hours after filing. 
You can use the tool even if you mail a physical tax return to the IRS, but you'll have to wait up to six weeks for the IRS to receive and upload the return into the tool.
How Can I Estimate My Tax Refund?
Maybe you're planning on making a big purchase. Maybe you're a bit behind on a few payments. Or maybe you just want to know how much that tax refund might be. You can use one of several great online estimators to get a ballpark figure.
TurboTax has a tax return calculator, an easy-to-use tool that is always up to date on the latest and greatest in tax law. H&R Block also has a calculator — just answer a few simple questions about your income and expenses and you'll be able to see an estimate of either your refund or what you might owe.
Why You Actually Shouldn't Want a Big Tax Refund
Although it can feel like a windfall, there are a few reasons why a big tax refund is actually not a good thing. It means that you let the government hang on to your money interest-free throughout the year. 
You could be better off getting more in each paycheck to pay down debt or invest so your money can grow. Taxpayers who regularly get a large refund might need to reassess their W-4 to adjust their tax withholding and hang on to more of each paycheck.
More From GOBankingRates
Cameron Huddleston and Gabrielle Olya contributed to the reporting for this article.

BEFORE YOU GO
See Today's Best
Banking Offers