Which Generation Thinks They'll Get the Biggest Tax Refund This Year?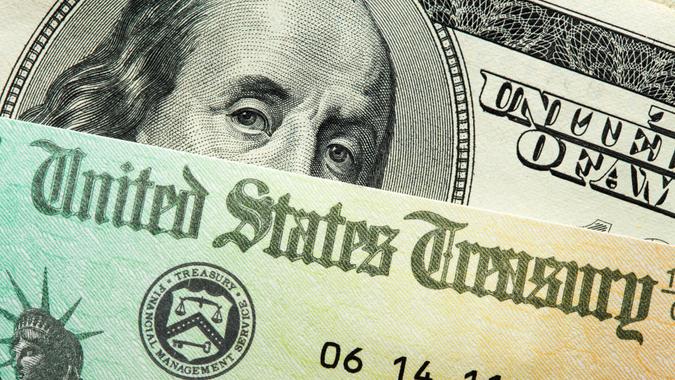 DNY59 / Getty Images/iStockphoto
The average tax refund amount in 2020 was $2,707, but 28% of Americans expect to get a smaller tax refund this year, according to a recent survey conducted by IPX 1031. Still, some generations are more optimistic than others about what the size of their tax refund will be in 2020.
Show Support: Don't Miss Out on Nominating Your Favorite Small Business To Be Featured on GOBankingRates — Ends May 31
Which Generation Expects To Get the Most?
The average American expects to get back $2,059 this year, the IPX 1031 survey found. But millennials expect to get more than that — the average amount millennials expect to get as a tax refund is $2,232, which is more than any other generation. Gen X expects to get the second-largest tax refund, with an expected refund amount of $2,097, followed by Gen Z, with an expected refund of $1,501 and baby boomers, with an expected refund of $1,428.
Considering that many members of Gen Z have not started working and many boomers are now out of the working world, it makes sense that these two generations are expecting the smallest tax refunds.
See: Here's the Average IRS Tax Refund Amount by State
Only 20% of Americans Regret How They Spent Their Refund Last Year
Whether they spent, saved or invested their tax refunds in 2020, most Americans seem happy with their decisions. The survey found that only 20% of Americans regret how they spent their last tax refund.
Of those who did have regrets, 46% said they should have saved more of it, 40% said they should have spent it on necessary expenses, 13% said they should have invested it and 1% said they wished they had splurged with it.
Read More: IRS to Send Supplemental Stimulus Payments to 2020 Tax Filers
Alaskans Are Most Likely To Procrastinate Filing Their Taxes
The survey also analyzed which states have the most tax filing procrastinators based on Google searches during last year's tax season (January to July 2020). The analysis included total search volume for phrases and questions related to keywords such as "can I file taxes late," "need tax extension" and "last day to file taxes," as well as variations of those keywords and phrases.
According to this analysis, Alaska has the most tax procrastinators, followed by Hawaii at No. 2, Delaware at No. 3, Nevada at No. 4 and California at No. 5. Iowans are the least likely to procrastinate on their taxes.
Find Out: Here's the No. 1 Thing Americans Do With Their Tax Refund
One-Third of Americans Procrastinate When It Comes To Tax Filing
Thirty-three percent of Americans surveyed reported that they wait until the last minute to file their taxes. The most common reasons are that it's too time-consuming (44%), too complicated/stressful (22%), the filer wants to take the time to ensure their forms are correct (22%), they're not in a rush because they don't expect a refund (10%) or they're worried that they'll owe money (6%). Millennials are more likely to wait until the last minute to file their taxes than the other generations, the survey found.
No matter what your situation or reason is, however, there are a number of reasons why you shouldn't procrastinate on your taxes.
More From GOBankingRates
Last updated: May 4, 2021