18 Worst Things To Do With Your Tax Refund

8 min Read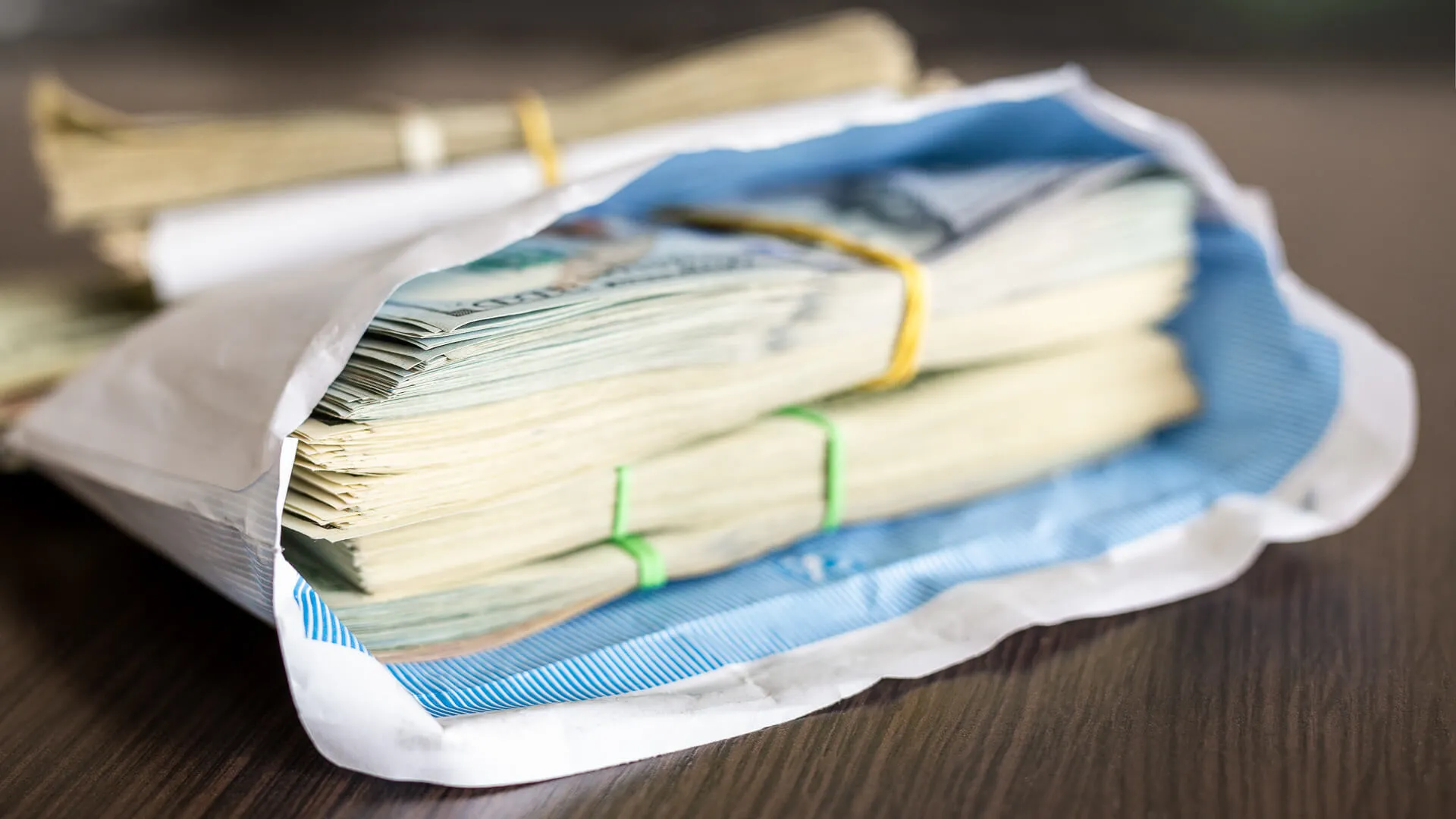 1. Investing In a Hot Stock
Investing in a hot stock might seem like a quick way to double your money. But there are no guarantees when you play around with the stock market, and a hot stock tip might prove to be anything but profitable. Consider safer investments instead, such as opening an individual retirement account or a certificate of deposit.
Find Out: What Are the 2020-2021 Federal Tax Brackets and Tax Rates?
2. Stuffing the Money Under the Mattress
You might prefer keeping your tax refund close, perhaps under your mattress. When it comes to a large sum of money, however, living outside the banking system is dangerous given the risk of theft or damage. Plus, you lose out on the opportunity to earn interest. Stuffing cash under the mattress might have worked for your grandparents, but your cash will be more secure in a high-yield savings account.
3. Keeping Funds Attached To Your Debit Card
Only keep the funds that you'll use for bills in your checking account, and deposit the remainder of your refund into your savings account. With the money in checking, you might be tempted to pull out your debit card and make frivolous purchases. The less accessible your money, the better.
4. Blowing a Refund on Luxuries With No Real Value
Treating yourself to a luxury isn't a bad thing. You work hard, and it's OK to enjoy the fruits of your labor. But if you're going to splurge, opt for something that adds real value to your life, said Heather Lovett, director of public relations at DealNews, a comparison shopping website.
"It's the difference between spending a fortune on a small designer bag versus a well-constructed piece of luggage with a lifetime warranty," she said.
5. Spending Every Dime on a Vacation
A vacation can help you relax and recharge, but one of the worst things you can do is spend a tax refund on a vacation when you're sitting on a mound of credit card debt, warned Stephanie Genkin, a certified financial planner in Brooklyn, New York. If you need a mental escape, book an inexpensive weekend getaway instead, and use the rest of the money to improve your financial health.
6. Making Loans to Family and Friends
"Make it a policy to say no to friends and family asking for money," said Nahum Daniels, a Stamford, Connecticut-based certified financial planner. "It may sound strict, but lending money can cause problems in the relationship and can put you in a tough spot financially."
Remember, it's not your responsibility to solve another person's financial messiness. If you constantly dip into your account to help everyone, you won't have anything left to help yourself.
7. Showing Off Your Refund Check
Of course, people may only ask for financial help if you blab about how much you're receiving for your federal or state income tax refund. So, if you don't want people hitting you up for a cash loan, keep a tight lip and don't drop any hints about your refund.
8. Putting Your Cash on a Gift Card
Some people don't wait for a check and put their tax refund on a gift card or a reloadable, prepaid card. Putting your money on a gift card is convenient, but it can also be a mistake if you lose the card. Instead, opt for safer options like having your tax refund direct deposited into your bank account. Or get your refund the old-fashioned way: through the mail.
9. Buying Lottery Tickets or Hitting the Blackjack Table
"Gambling away your tax return may yield results, but more often than not you will lose every penny," said Jayson Mullin, owner of Top Tax Defenders in Houston. For that reason, don't celebrate your tax refund with a trip to a casino.
10. Turning Your Backyard Into a Tropical Oasis
Installing a swimming pool can create your own backyard oasis, but you could end up spending more than you bargained for.
"A swimming pool can cause you to add more liability coverage to your insurance and (it) may lower your property value. Not only that, you have to figure in the cost of ongoing maintenance," said Mullin. "A smarter way to spend your return is fixing or upgrading things that increase your home's value."
11. Forking Over a Down Payment for a Car
Dealerships often encourage using a refund as down payment on a new car. But this marketing tactic could put you into debt.
"Using the refund to make a down payment on a large purchase is a bad idea if there's a chance you won't be able to pay off the remaining balance," warned Joshua Zimmelman, president of Westwood Tax & Consulting in Rockville Centre, New York. He recommends putting the refund toward a smaller splurge that you can afford.
Read: How To Avoid Paying Taxes Legally — and the 11 Craziest Ways People Have Done It
12. Buying a New Boat
"One of the dumbest ways to blow an income tax refund is to spend it on a depreciating asset that requires a good deal of maintenance and general upkeep," said Timothy Wiedman, a retired associate professor of management and human resources at Doane University in Crete, Nebraska.
Not only is there the cost of the boat, there's the cost of a trailer, storage and licensing. You can probably save money by renting a boat at a local marina.
13. Attending a Get Rich Quick Seminar
Using your tax refund to attend a get rich quick seminar is like flushing money down the toilet. Most people get rich through hard work and dedication. So if you want to improve your financial outlook, put your energy into legitimate ways to increase your income. Research businesses to start from the ground up, or invest in yourself and take courses at a community college.
14. Spending the Money Without a Plan
Come up with a plan on how to allocate funds, or else you could end up spending too much money on splurges and neglect important uses for the cash, such as building an emergency fund and paying debt." Without a plan, tax refunds tend to end up fulfilling short-term financial goals, like extras, luxury items and vacations," explains Marc Johnston-Roche, CEO of AnnuitiesHQ.com, a website offering information on annuities and retirement planning.
15. Spending the Money Before It's In Your Hands
Whatever you do, never spend a tax refund before you have funds in your bank account. "When expecting a refund, some people see this as the go-ahead to spend money they don't have yet," said Andrew Fiebert, co-owner of Listen Money Matters, a personal finance podcast and blog. "You don't want to be in a tricky situation where you overspend the expected refund and don't have the cash to come up with the difference."
Take Caution: Why You Shouldn't Assume You're Getting a Tax Refund
16. Buying an Expensive TV
Using a tax refund to finish off a home theater can provide you with hours of entertainment at home. But electronics don't last forever. And as technology evolves, some TVs quickly become outdated. So instead of buying an expensive TV, spend your refund on an item that will hold its value.
17. Calling a Tax Refund "Free Money"
Some people blow their refund on nonessentials because they view it as free money "People need to shift their mindset when it comes to their tax refund," urges Nahum. "Your tax refund is your own money that you worked hard for. The government has been holding onto (it), and is giving it back to you." If you think of your refunds in these terms, it might be easier to use the cash responsibly.
Check Out: How To File Taxes Early — and Get Your Refund Faster
18. Spending More Than You Can Afford
A tax refund should improve your personal finances, not complicate matters. "If you plan to spend your tax refund, make sure you don't spend more than you can afford," continues Nahum. "Putting a $3,000 tax refund toward a $10,000 trip will lead to $7,000 in debt, and you don't want your tax refund to cause debt."
More From GOBankingRates
About the Author