Top 6 Countries With Zero Sales Tax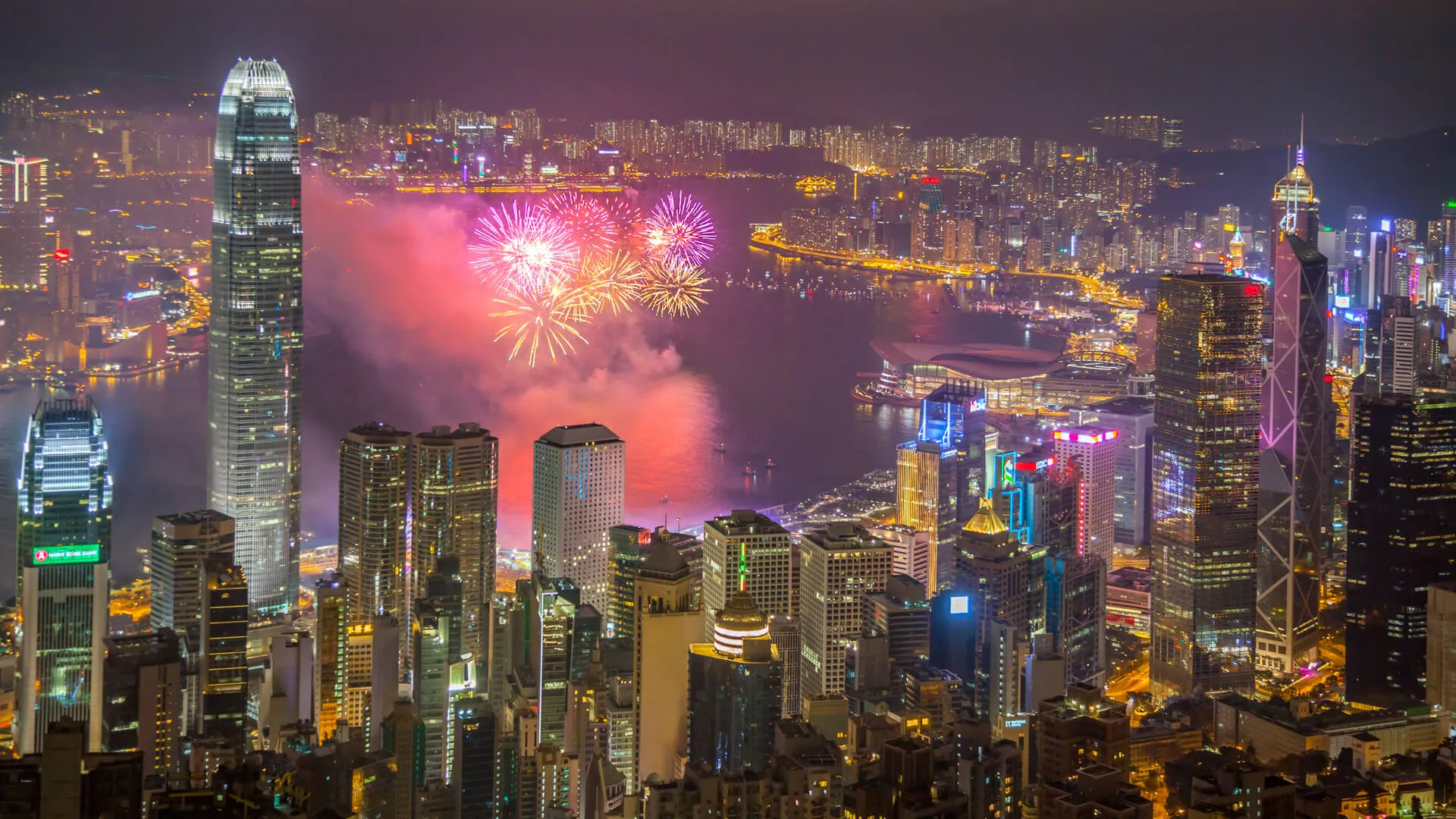 Are you thinking of leaving the United States for somewhere abroad? It could be the allure of majestic foreign scenery or the notion of living out a dream in a place you've only read about. But there are plenty of other reasons to move out of America: several countries are becoming more popular with expats because they have no sales tax.
Some countries have already drawn a significant number of Americans because they do not have income tax. Many countries also have attractive qualities for American immigrants beyond the absence of taxation.
A few experts told GOBankingRates their thoughts and opinions on the top six countries with zero sales tax. Read on to see which nations made the list.
Hong Kong
You might not think of Asia as the number one spot to live abroad free from sales tax, but there's a good reason it holds its rank.
"Hong Kong is still one of the best tax havens for both corporations and individuals and top sales-tax-free destination," said Juan Carlos Lascurain-Grosvenor, founder and CEO of Grosvenor Square Consulting Group.
"The Asian financial center has several advantages for U.S. citizens such as being a modern city, most of their population speaks English, it's home to the top global financial institutions, their society is westernized, you have access to top quality services and the city in general is ranked as one of the best places to live for expats," he explained.
Read: This Secret IRS Loophole Lets You Reduce Your Retirement TaxesMore: 8 Best States To Move To If You Don't Want To Pay Taxes on Social Security
Qatar
Lascurain-Grosvenor notes that the Gulf state of Qatar offers a stable government, with a very low crime rate, high quality of living, an excellent healthcare system, and a very warm welcome to expats from around the world.
"[Qatar] has been attracting a lot of expats in the last 20 years due to its economic growth and due to the investment made in Doha, turning it into one of the region's most exciting mega cities. Almost 86% of Qatar's population are expats," he stated.
"Qatar's economic prosperity and modern outlook offer significant advantages," added Nikita Sherbina from AIScreen. "The absence of sales tax, combined with its strong healthcare and arts scene, make it a country worth considering for American immigrants."
British Virgin Islands (BVI)
The residents of BVI pay no income tax, capital gains tax or inheritance tax, as described by Lascurain-Grosvenor. "Its perfect climate, quality of life, financial situation and proximity to the U.S. makes it one of the perfect locations for expats."
It's also popular with some celebs and big names in the business world.
"The BVI offers expats a much more relaxed way of life while still being one of the world's most important offshore financial centers. The group of islands has been chosen by several world renowned CEOs as their Caribbean retreat, the most famous one being Sir Richard Branson, founder of the Virgin Group," Lascurain-Grosvenor shared.
Cayman Islands
Just like the BVI, the Cayman Islands are a Caribbean located territory that was colonized by the British Overseas empire and in the years since has turned into one of the most desired destinations for Americans seeking financial freedom. 
Lascurain-Grosvenor noted that the Cayman Islands have a "high quality of life and low crime," adding that the island of this territory is just 1 hour and 37 minutes away from Miami by plane.
"The islands host the most important financial institutions from the world, giving expats access to top notch banks while enjoying a relaxed way of life," he said.
Bermuda
The Beach Boys had it right: if you want to have a sweet escape — from taxes that is — look no further than Bermuda, which is only about two and a half hours away from New York by plane, or 768 miles east of the Carolina coast.
"Their business-friendly environment, proximity to the U.S., tax system, warm weather, pristine beaches and high quality of life makes Bermuda a classic destination for expats," Lascurain-Grosvenor said.
Kuwait
What was once the center of the Gulf War in the early 1990s has now turned into one of the most sought after destinations for expats. Lascurain-Grosvenor explained that Kuwait is "one of the first Gulf states to start modernizing thanks to the oil industry, which has been Kuwait's most important industry since the 70s."
This makes the country a regional finance and investment leader due to Kuwait's oldest sovereign wealth fund, as well as ample job opportunities for expats in the financial sector that have popped up in the last decade.
Kuwait also boasts a high standard of living, excellent healthcare system and low crime rate. Lascurain-Grosvenor added, "Aside from not having VAT tax, Kuwait does not have an income tax for individuals and has a flat rate of 15% for corporations. In the coming years Kuwait is expected to start competing with other Gulf states such as Qatar and the UAE to attract more foreign direct investment."
More From GOBankingRates