5 Risks You're Taking When Closing a Checking or Savings Account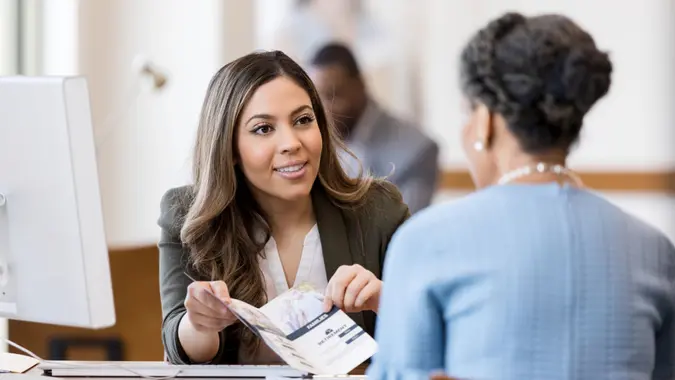 SDI Productions / Getty Images
Whether it is because of an enticing offer from a competing bank or because you are merging accounts with a significant other, there may come a time when you decide to close an account. While there is nothing wrong with closing a bank account, you need to be sure that it is done the correct way in order to avoid certain pitfalls.
An open line of communication with your financial institution is imperative to successfully closing an account and preventing any negative impacts on your credit or cash flow. By planning ahead and ensuring that you have a positive balance, you can mitigate the following risks associated with closing your bank account.
Indirect Impact on Credit Score
One of the biggest myths is that closing a bank account will negatively impact your credit score. According to Experian, one of the largest credit reporting agencies in the country, "closing a bank account won't directly affect your credit." However, a poorly planned closure could indirectly impact it.
The credit reporting giant explains that financial institutions (banks and credit unions) typically don't report bank closures to reporting agencies. The closure is not listed on your credit report like a credit card closure would be, but it could cause your score to go down if you have a negative balance in the account before closing. 
Having a Negative Balance
Experian notes that a negative balance on a closed bank account could be reported to a collection agency. The collection agency may then report it to credit bureaus (Experian, Equifax and TransUnion). Failure to pay the debt could harm your credit for a substantial amount of time.
To avoid this problem you should do your due diligence before closing any account. You should never intentionally close an account with a negative balance. Furthermore, you want to make sure there are no pending transactions that could take your account into the red. 
A report by KTLA 5 suggests individuals "make a list of recurring deposits and withdrawals" before closing an account to ensure it will be resolved in good standing. They also caution people to transfer any withdrawals and settle any balances before moving forward with the closure. 
Reporting to ChexSystems
While closed bank accounts are not reported to credit bureaus, they may be sent to banking reporting agencies like ChexSystems. ChexSystems is a "specialty consumer reporting agency under the Fair Credit Reporting Act." Similar to how credit bureaus track a person's credit history, it tracks a person's bank account history. 
As discussed by Experian, a ChexSystems report may disclose things such as fraud, involuntary account closure and accounts closed with unpaid negative balances. Multiple marks on your ChexSystems report could make it more difficult to open new accounts.
Unpaid Bills
Another danger of closing an account is that you may leave bills unpaid. One of the most important things you can do before closing an account is to make sure that you transfer any direct withdrawals to a new account. Leaving debts tied to a closed account can mean that you miss payments, overdraft the account and negatively impact your credit score.
Direct Deposit Disaster
At the other end of the spectrum is forgetting to switch over direct deposits to a new bank account. Failing to tie up this loose end could result in a delay in getting paid. Before you close any account that is enrolled in automatic payments or debits, you need to move them over. A slight oversight can cause big problems in the end. 
The Upside
While there are potential downsides to closing a bank account, there are a lot of positives, too. For instance, you may be able to take advantage of signup bonuses offered by competing banks. These rewards range from cash incentives to free accounts. Closing old accounts that are no longer useful or do not come with any perks may be worth the freebies. 
Too many open accounts can also be cumbersome if you are not disciplined. Having your money spread too thin may make it easier to overdraw an account resulting in exorbitant fees. 
The best thing to do is research the benefits of closing an account and opening a new one. Then, before you take the plunge, make sure you write out anything tied to the existing account before closing it completely. Finally, once you've decided it is in your best interest, ensure that the closure actually goes through. It is advisable to go to a physical location if your account is with a traditional bank. Never make any assumptions that actions are done automatically. 
More From GOBankingRates