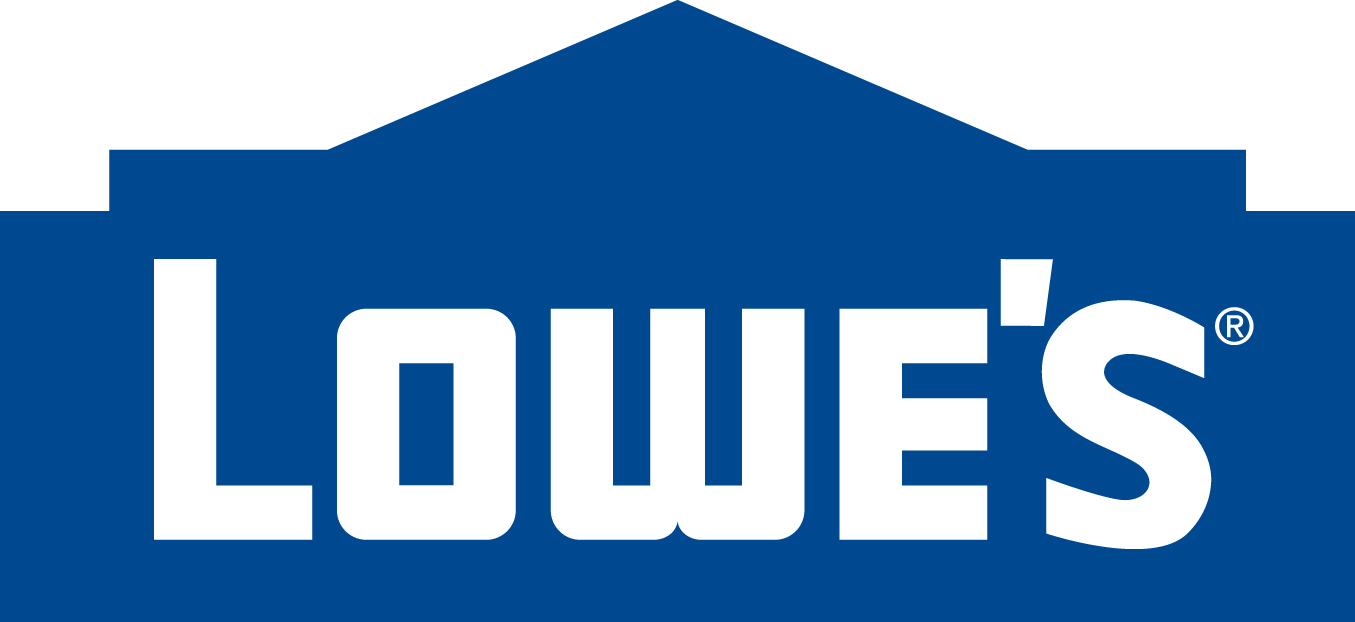 Lowe's
Overview
Total Revenue

$65,020,000,000 (2017)

Date Founded

January 1st, 1946

Founders

Lucius Smith Lowe
Carl Buchan

CEO

Robert Niblock

Stock Listing

NYSE:LOW

Employees

265,000

(2014)

Official Website
Lowe's started as a single hardware store in North Carolina in 1946, and has grown to a home improvement giant that serves 17 million customers in the U.S., Canada and Mexico every week. Today, there are 2,355 home improvement and hardware stores that are operated or serviced by the Lowe's brand.
Lowe's Hardware
Although Lowe's product offerings have expanded outside of the hardware category since its founding, the chain still sells a wide variety of hardware items ranging from door knobs to window insulation. Other product categories include appliances, tools, paint, lumber and nursery products. Lowe's has over 400,000 products available online.
Lowe's Sales
Lowe's has new items for sale every week. You can browse sale items on Lowes.com in three different categories: Shop Savings, which shows sale items available for pickup at your local store; Weekly Ad, which has all the deals and promotions at your local Lowe's; and Clearance Deals, which shows highly discounted items that won't be available for long. In addition, you can find the "Deal of the Day" on the Lowe's homepage, which is a discounted item that rotates every 24 hours.
Lowe's Military Discount
Active military personnel and veterans can get 10 percent off eligible purchases every day with the Lowe's military discount. To receive the discount, customers must sign up online for a MyLowe's account and fill out a form to verify military credentials. The account will be linked to the customer's MyLowe's card, and can be used by immediate family as well to receive the discount.
Lowe's Advantage Card
Lowe's shoppers who qualify for the Lowe's Advantage Card can choose from two unique perks that can be used towards their purchases: 5 percent off or six months special financing. With the special financing option, cardholders won't pay any interest on purchases of $299 or more if paid in full within six months. Offers cannot be combined for the same purchase. The standard APR for the card is 26.99 percent.
Lowe's Apps
Lowe's has three different apps to enhance their customers' home improvement experiences. The Lowe's mobile app allows you to browse products, scan bar codes for more information about an item and add Quick Lists for easy-to-access shopping reminders. The MyLowe's app allows MyLowe's members to keep track of their purchase history, collaborate with a sales associate to come up with a shopping list for a particular project and scan their MyLowe's membership card directly from the app for easy checkout. Iris by Lowe's allows you to control your Smart Home within a single app. The app's capabilities including turning a security system on or off, adjusting your thermostat remotely, monitoring security cameras and controling lights and other Smart Home-enabled devices.
Lowe's Stocks
Although Lowe's has typically under-performed compared to its rival Home Depot, this might actually be a good thing for investors. Lowe's stock trades at a 2.5 times price-earnings ratio discount compared to Home Depot, and it has more room for performance improvement than Home Depot, U.S. News reported in March 2018. As of April 2, 2018, the cost of Lowe's stock was $84.14 per share.
Lowe's Deals & Tips