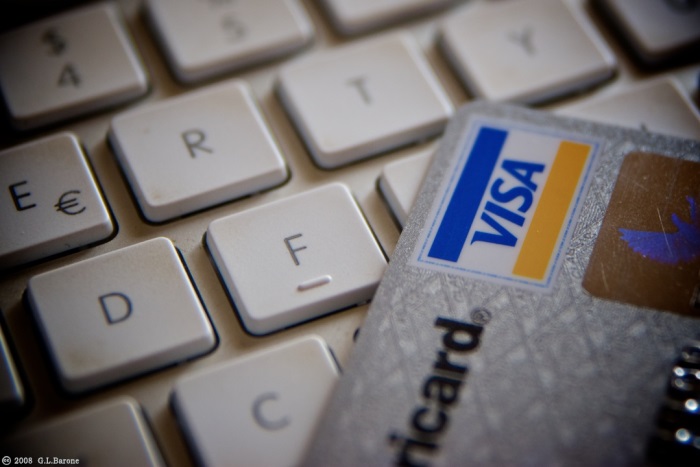 Want to know how to become a credit card hacker? No, I'm not talking about doing something illegal that could land you in the slammer.
You can keep your plastic free of unnecessary fees and charges by becoming a master of credit card hacks. In this case, a "hack" is a loophole — a sneaky strategy, if you will — that allows you to get the most out of your credit card. Earn cash back with some of these money-saving hacks when making necessary purchases.
How to Become a Credit Card Rewards "Hacker"
As some consumers have discovered, credit card processing fees can be incurred when you make a purchase on your line of credit. The result of a recent lawsuit settlement between retailers, banks, and Visa and MasterCard, made it legal for merchants to pass along such fees to their customers, according to Consumer World, which can be up to 4 percent.
There are ways to win the processing fee war and use credit card rewards to your advantage.
1. Buy gift cards at your local grocery store or gas station.
To get discounts at your favorite retailers, buy gift cards through a grocery store using your credit card and save money in the process.
"If you have a credit card that gives you something like 3 to 6 percent back on purchases made at the supermarket, you can buy gift cards at the supermarket — and therefore, in essence, save that three to six percent," said Melanie Pinola of Lifehacker.
What are some of the best rewards cards for the job? According to Pinola, they include the American Express Blue Cash Preferred, which can offer up to 6 percent back at supermarkets (plus 3 percent cash back on up to $6,000 spent on groceries annually, according to NerdWallet), American Express Everyday (3 percent cash back at supermarkets), or the grandfathered version of the same card, which offers up to 5 percent back at supermarkets and pharmacies.
2. Get credit card rewards at unlikely retailers.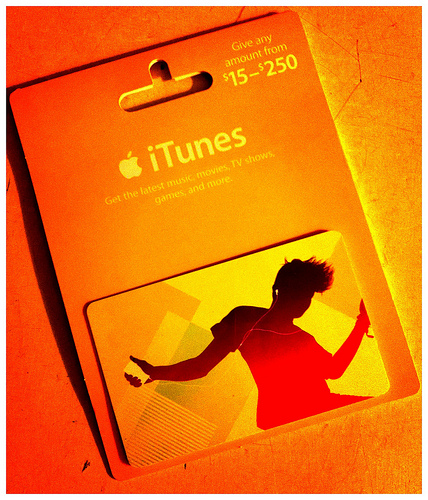 Another grocery-related loophole, or credit card hack, is to use the same card to earn rewards at stores outside of the supermarket. What about using that card at Best Buy, Apple or another retailer?
"There are credit cards that offer varying amounts of rewards and cash back depending on where you choose to shop, rather than on what you actually buy," said Simon Zhen of My Bank Tracker, for U.S. News & World Report. "And since some retailers sell branded gift cards to other stores, you can be earning rewards on purchases that you won't get if you used a credit card at those stores directly.
"A credit card that doles out 5 percent cash back on groceries may be used to purchase a Gap gift card at a supermarket. Effectively, the credit card user earns 5 percent cash back at Gap," Zhen said.
Photo credit: MightKenny
3. Zero credit card interest, zero debt.
You heard it right: you can pay off your credit card debt, interest free, with the services of a 0% interest credit card.
"For this hack, you need either a respectable credit score in order to apply for a new card, or an existing credit card with zero interest," said Libby Kane of Forbes.
How does it work? For one, most credit cards charge an insane amount of interest. Avoiding the interest requires transferring your existing balance to a card that doesn't charge any interest.
"Essentially, you're paying off the interest-bearing card using the new card, so your balance appears on a new bill, to pay down your debt without interest," said Kane, who added that this hacking maneuver could cost you a 3 percent transfer fee — a small price to pay for resolving debt.
4. Free cash back, you say?
According to Zhen, consumers with a prepaid American Express Bluebird account can earn cash back, with little spending involved, when they reload their accounts with a Vanilla Reload card, found at supermarkets, pharmacies and the like.
"Those who have credit cards that earn large amounts of cash back at these retailers can proceed to buy Vanilla Reload cards and refill their Bluebird accounts," Zhen said. "Then the Bluebird account can be used to pay for purchases that don't earn cash back."
However, according to Zhen, don't count on this hack to work 100 percent of the time; more retailers are catching on to this card scheme and have adopted a cash-only policy for reloadable cards, preventing you from earning points on your card if you can't use it toward the purchase.
Photo credit: Stuart'Dootson
5. Car rental insurance included.
Most credit card reward programs involve earning and using points toward travel miles or retail products. One travel-related benefit most people are unaware of is that you can use your card to get car rental insurance. Most major credit card providers offer their own insurance policies at significantly lower prices than opting for the insurance package offered by a car rental agency.
According to a survey conducted by Card Hub, Visa's rental car insurance has a consumer approval rating at 87 percent. American Express and MasterCard also ranked high, at 82 percent and 73 percent, respectively. When taking advantage of this credit card trick, make sure to first decline the rental agency's insurance offer and use your credit card's instead — you'll need it to pay for the car rental.
It's not wise to become the type of hacker we think of when we hear about the clandestine antics of groups like Anonymous. But with some of these sneaky, and legal, credit maneuvers, you can hack your credit card to build your savings.