Student Credit Cards Advantages and Disadvantages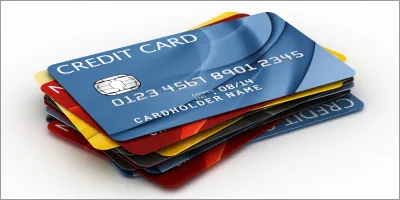 Going to college is the next stage up before  having the full responsibility of work, family, and financial obligations. As a college student  you're in the perfect position to enjoy your last four years of freedom. To help aid you in their final quest of independence, there are student credit card companies soliciting you to join the credit world. There are both pros and cons to having college student credit cards that you should be aware of.
Pros and Cons of Student Credit Cards
You may know that your credit history is the measure of your financial health. By responsibly paying off bills and living within your means you can build your credit score. That credit score will ultimately entitle you to the best interest rates out there for auto loans, mortgages and securing all the credit you need.
If you've been taught money management before, there are some great advantages to them by securing a student credit card. You will be able to apply your knowledge to real life situations. By dealing with such responsibilities, you can start building a solid credit history at an early age and hopefully learn some valuable life lessons without doing too much damage.
However, if you apply for a student credit card and set your debts aside and don't bother to pay them for a long while you can put yourself in a financial pit that is very difficult to get out of. By the time many students with credit cards graduate from college, they already have over $2000 in debt to their name.
If the debt becomes too substantial, this may affect your academic career in that you would have to pay the debt while going to school. If you simply ignore the debt, it can grow substantially due to high interest charges. Even worse, by not properly managing the credit card account, you may ruin your chances of employment (as many companies now run credit checks on potential hires) and renting a nice play to live.
Are Credit Cards for Students a Good Idea?
Before opting to secure a student credit card you really need to evaluate what kind of financial responsibility you can handle. Do not lie to yourself, as in the end your mistakes will come back and haunt you. Student credit cards are a great way for students to build credit, but it can also hurt your credit if you aren't smart about it.