Everything You Need to Know About Credit Insurance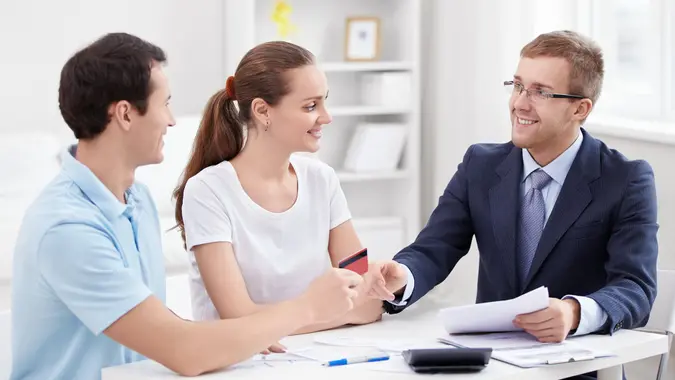 LuckyImages / Shutterstock.com
Credit insurance — also known as payment protection insurance or PPI in the United Kingdom — is an optional risk management strategy designed to protect lenders from payment default.
Maybe you're a borrower who doesn't know whether you need credit insurance on your personal credit accounts. Or maybe you're the owner of a business entity wondering if you could benefit from trade credit insurance. In either case, doing your research before getting credit insurance through your lender or a private insurance policy can help you make the best financial decision for your own situation. Here's everything you need to know about credit insurance, so that you can better decide if it's right for you.
Find Out: 10 Ways to Save on Insurance in 2017
What Is Credit Insurance?
Credit insurance is associated with a loan obligation or credit product. It protects the lender from a borrower's inability to make the payments. Credit insurance makes the payments to the lender on the borrower's behalf. In some cases, it might completely pay off the credit balance. If you're a personal borrower with an unsecured credit line, credit card or loan, credit insurance is optional.
Credit insurance is also available for business owners who want to protect their accounts receivables. Known as trade credit insurance or accounts receivables insurance, it's sold by specialty and private insurance companies or insurance brokers.
Types of Personal Credit Insurance
When it comes to personal borrowing, there are four main types of credit insurance. This is insurance for things like your mortgage, personal credit card, credit lines or personal loans:
Credit Life Insurance: Pays off some or all of your mortgage, loan, credit card or credit line balance if you die
Credit Disability Insurance: Makes your payments if you become ill or injured and can't work; also known as accident and health insurance
Involuntary Job Loss Insurance: Makes your payments if you're laid off or lose your job through no fault of your own; also known as involuntary unemployment insurance
Credit Property Insurance: Insures any of your property used as security to get a loan against being destroyed through an accident or natural disaster or lost due to theft
What to Watch for With Personal Credit Insurance
Personal credit insurance can be expensive, and it isn't mandatory — so don't feel like you have to take it. If your insurance premium is added to your loan amount, you'll be paying interest on that premium, increasing the cost even more.
Before signing up for credit insurance, check your homeowner's insurance policy as you might already have enough coverage to meet your needs. If you like the idea of insurance to cover your loan balance, consider term life insurance, instead, which you could use to pay off your credit.
Learn: Product Warranties, Insurance and More: Are These Extras Really Worth the Cost?
Trade Credit: Business Credit Insurance
Business credit insurance comes in a variety of forms, but basically it offers payment protection to a seller — that is, protection from losing money over unpaid invoices or accounts receivables.
Getting trade credit insurance might reduce the risk a small business owner takes when delivering products or services to a customer because the insurance policy ensures the business will receive a portion of the amount owed — sometimes between 75 and 95 percent — on the invoice from the private insurance company that sold the insurance. And as a business grows and orders get larger and larger, trade credit insurance might let you accept orders that could cripple your business if you weren't guaranteed payment by one of the business credit insurance companies.
Here's how trade credit insurance works: When you're negotiating to sell to a new customer, your insurer will check on the customer's creditworthiness. As long as the insurer is satisfied with the potential customer's credit and ability to make a payment on his order, the insurer will insure the sale. So if your new customer doesn't make the payment for some reason, you'll still get paid — up to a pre-determined maximum amount.
Depending on the size of your organization and where you typically do business, the types of trade credit insurance your business might use could include:
Account receivable insurance
A single-buyer policy for protection with one customer
Medium-term trade credit insurance — that is, protection against losses of sales with credit terms of up to five years
Export credit insurance to protect your business against non-payment by customers in foreign countries
Check Out: 6 Banks That Make Starting a Small Business Easier
When to Use Trade Credit Insurance
When your business is growing, trade credit insurance lets you offer credit to new customers without putting your own business at risk. Without trade credit insurance, you'd either have to risk not getting paid or turn away orders from customers who couldn't pay the whole amount up front.
Trade credit insurance can also help in your quest for bank financing to expand your own business because you have a guarantee of sorts on your accounts receivables. This reduces the risk to your own lender because your income stream is insured by your trade credit insurance provider.
Whatever your reasons for considering credit insurance for your personal or business needs, weigh the costs and opportunities of taking this insurance before signing a policy.